Easter is a time for celebration. What better way to spread the joy than with a collection of 10 delicious Easter cupcakes and pies? These 10 Tarts and Pies are a perfect way to add a touch of sweetness and color to your Easter celebration. They bring a smile to everyone's face who tries them.
Each cake or pie in this collection is a real treat, with a unique blend of flavors and textures creating something truly special. From lemon meringue cake to rich, decadent chocolate cake, there's a cake or tart for everyone in this collection.
Fruity Easter cakes and pies
Our fruity Easter tarts are an explosion of fresh, vibrant flavors that will add a touch of spring to your Easter celebration. They are made from the freshest and juiciest seasonal fruit. Each torte is a delicious blend of sweet and savory, with a buttery crust that's simply irresistible.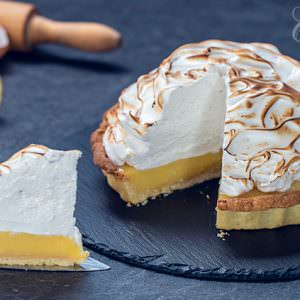 Lemon Meringue Pie
This Lemon Meringue Pie is a perfect refreshing dessert for spring or summer days. Its tangy, tangy lemon filling pairs so well with the crispy crust and smooth roasted meringue. The high meringue topping makes this cake look so decadent and utterly irresistible.
Check out this recipe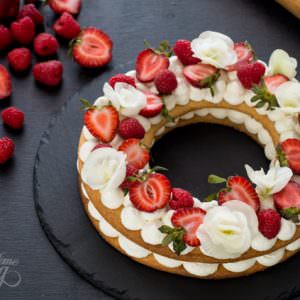 cream cake
Whether cream cake, number cake or letter cake, this dessert is simply impressive. Very easy to make and looks pretty amazing. Layers of cookies filled with your favorite frosting and decorated with fresh berries, flowers and even macarons seem to be one of the trending cakes this year.
Check out this recipe
lime pie
Key Lime Pie is an elegant and delicate dessert that's perfect for a holiday or any occasion. It has a smooth, silky, tart-sweet filling that looks great anywhere.
Check out this recipe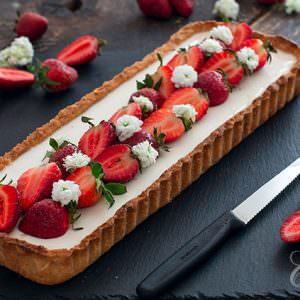 Strawberry Basil Panna Cotta Cake
This Strawberry Panna Cotta Cake is definitely one of my favorite cakes – crunchy almond and butter crust topped with a strawberry jelly followed by a layer of light basil panna cotta. Basil brings a subtle herbal flavor that takes it to another level. This tart is the perfect dessert to welcome spring, I hope you try it and enjoy!
Check out this recipe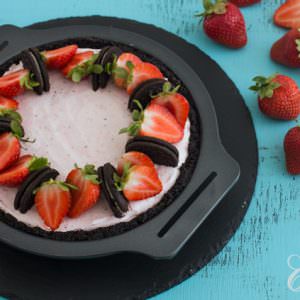 No-bake strawberry cake
No-Bake Oreo Strawberry Pie is an easy no-bake summer dessert, very light and flavorful that can be made in under 30 minutes. If you like strawberries and Oreo cookies, this cake is a perfect dessert for you.
Check out this recipe
Chocolate tarts and tarts
Treat yourself and your loved ones to our delicious chocolate Easter tarts and pies and celebrate Easter in style. With a variety of chocolaty flavors to choose from, including dark chocolate and milk chocolate, our chocolate tarts will satisfy any chocolate lover.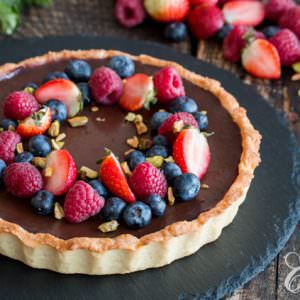 Earl Gray and Dried Plum Chocolate Tart
This Earl Gray and Dried Plum Chocolate Tart is a decadent dessert that combines the flavors of rich chocolate, fragrant Earl Gray tea and sweet dried plums in a shortbread crust. If you're a fan of Earl Gray tea, this cake is for you.
Check out this recipe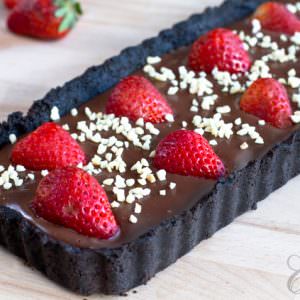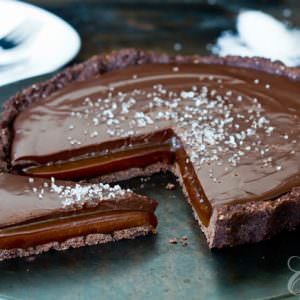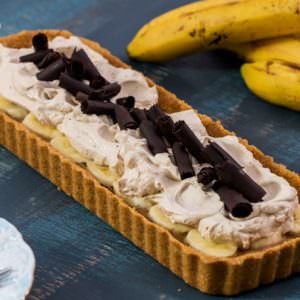 Banoffee cake
Banoffee Pie – delicious cookie crust, caramel and flavored ripe banana filling, topped with coffee-flavored whipped cream and crunchy chocolate curls.
Check out this recipe
This collection of 10 Easter cakes and pies is a true celebration of the season. It offers a delicious blend of flavors, textures and ingredients that are sure to please. Enjoyed alone or shared with others, these tarts and cakes are a delicious and indulgent way to celebrate the Easter holiday. They can also make a wonderful gift for friends and loved ones.
I hope you will add one of these 10 beautiful Easter cakes and pies to your Easter recipe list. We guarantee that this will make your holiday even more special. If you try them, don't forget to tag me on Instagram. I would love to see how these pies or cakes turn out for you.
Check out our collection of 40 Easter Cakes and Easter Recipes for more inspirational ideas for your Easter table.