The best roundup of vegan cheese recipes on the internet: vegan feta cheese, vegan cheese dip, vegan American cheese slices, vegan parmesan cheese and more.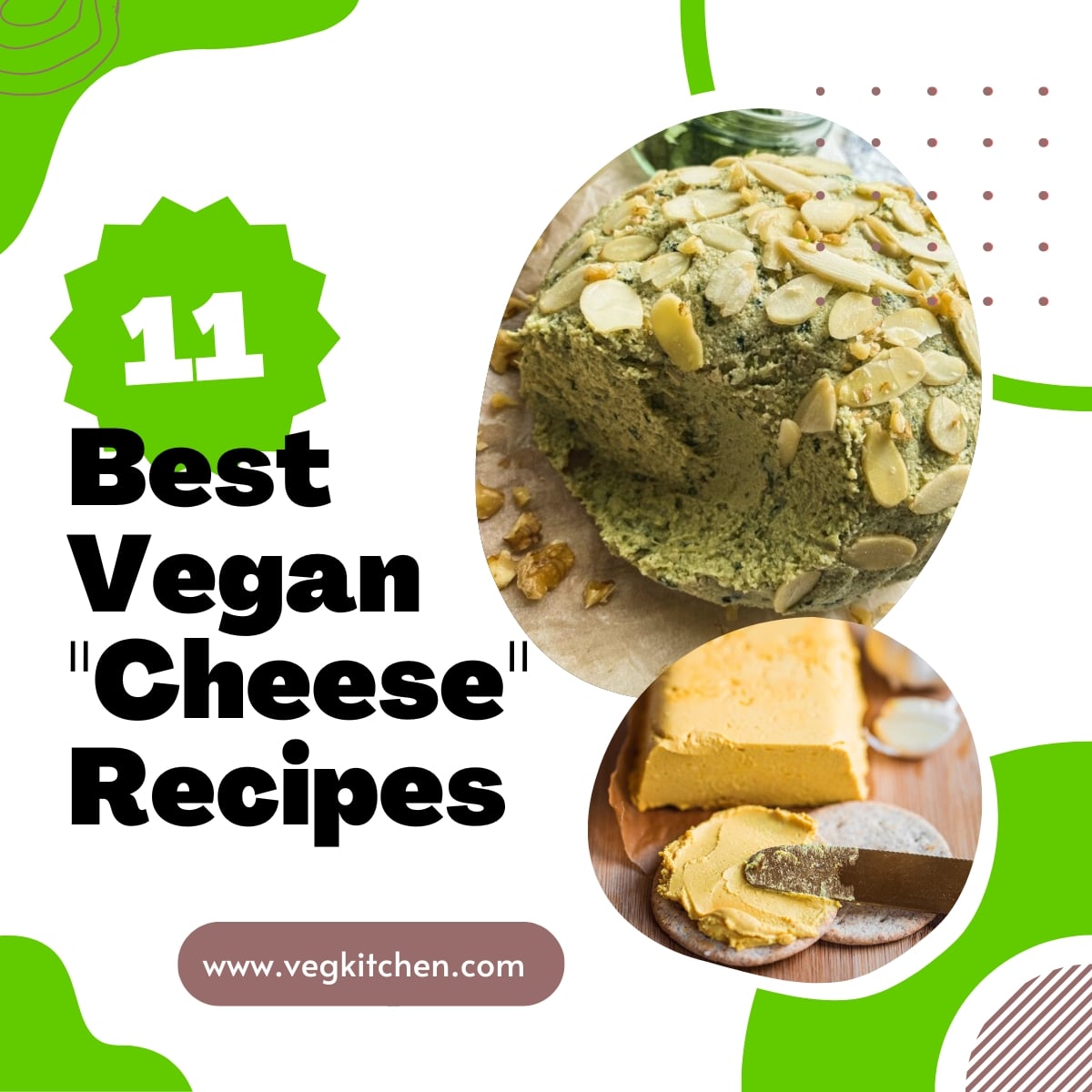 Our vegan cheese sauce is made without nuts. It's buttery thick, nut-free, gluten-free and a breeze to make. Better yet, you can freeze leftovers (we're still figuring out if there will be any, so you might want to consider making a double batch!) for two to three months. This vegan cheese dip can be made with or without a spicy kick. It can be enjoyed hot or cold and tastes great over grilled veggies, potatoes, pasta, and anything else you can think of!
Get the recipe
This basic herbed cheese is a healthy alternative to traditional cheese spreads. It comes together with just a handful of ingredients and makes a great, thick, delicious texture. Our basic herbed cheese can be enjoyed with a variety of things. Serve with crackers, pita bread, veggies, or just about anything else!
Get the recipe
Our vegan cream cheese is packed with nutrients. You can eat it right away after it's done preparing or wait a few hours for the flavors to deepen even more. Our vegan cream cheese tastes great paired with just about anything! What doesn't go well with cheese, right?
Get the recipe
Photo credit:
ohmyveggies.com
Looking for a versatile vegan cheese? Luckily, we have the perfect recipe right here. Our Vegan Garlic Herb Cheesecake is easy to make, spreadable, fragrant and delicious. It's made with cashews, garlic and basil, giving it a fantastic garlic-herb flavor. Our vegan garlic herb cheese is great for bagels, toast, veggies, crackers, cheese boards and more.
Get the recipe
Photo credit:
www.deliciouseveryday.com
Easy Vegan Feta Cheese has a satisfying chunky texture and is 100% dairy free. It's tofu-based, delicious and perfect to top it all off.
Get the recipe
Raw cashews, lemon juice, chopped red pepper, red onion, and cloves combine with a couple of other simple ingredients to make these vegan American cheese slices. They're perfect for sandwiches, crackers, subs, burgers, and anything else you want topped with a delicious, creamy slice of cheese.
Get the recipe
Vegan Parmesan cheese is a perfect addition to all your salads, pasta dishes and stews. It is so delicious and simple to make; You will surely repeat our recipe. Plus, our vegan parmesan only takes minutes to make and can be made without special equipment. So not only is it deliciously tasty, but it's also quite nutritious!
Get the recipe
Photo credit:
ohmyveggies.com
Spreadable, dippable and delicious, our 15 minute cashew cheese is fantastic. It's vegan-friendly and bursting with fresh flavor. It's a great addition to crackers, chips, veggies, pita chips, pasta, and more.
Get the recipe
Photo credit:
www.deliciouseveryday.com
Don't worry about missing out on ricotta cheese when you start your vegan journey. Our 5-Minute Vegan Ricotta Cheese is a great alternative. It's high in plant protein, dairy-free and healthy, and avoids that deep, heavy feeling that's usually associated with ricotta cheese. In addition, it has no nuts and is low in calories.
Get the recipe
Photo credit:
ohmyveggies.com
Easy Vegan Cashew Cheese is the perfect addition to your crackers or sandwiches. It's both spreadable and slicable and full of delicious cheesy flavor. Also, did we mention it's easy to make?
Get the recipe
Photo credit:
ohmyveggies.com
Every gathering needs a good cheese ball. In fact, cheese balls are perfect for almost any occasion. Or not the occasion. Movie nights, holiday dinners, football Sundays, you name it. And our vegan cheese ball has a great texture. It's creamy with a satisfying crunch. It pairs well with crackers, pita sticks or tortilla chips.
Get the recipe
More vegan recipe roundups
Reader interactions