Stuffing or dressing is a favorite side dish that boasts a myriad of ingredients that can be mixed and matched to your heart's content. Whether you're cooking for Thanksgiving, another holiday, or a random Tuesday, these 11 delicious vegan stuffing recipes are sure to impress.
Super traditional vegan stuffing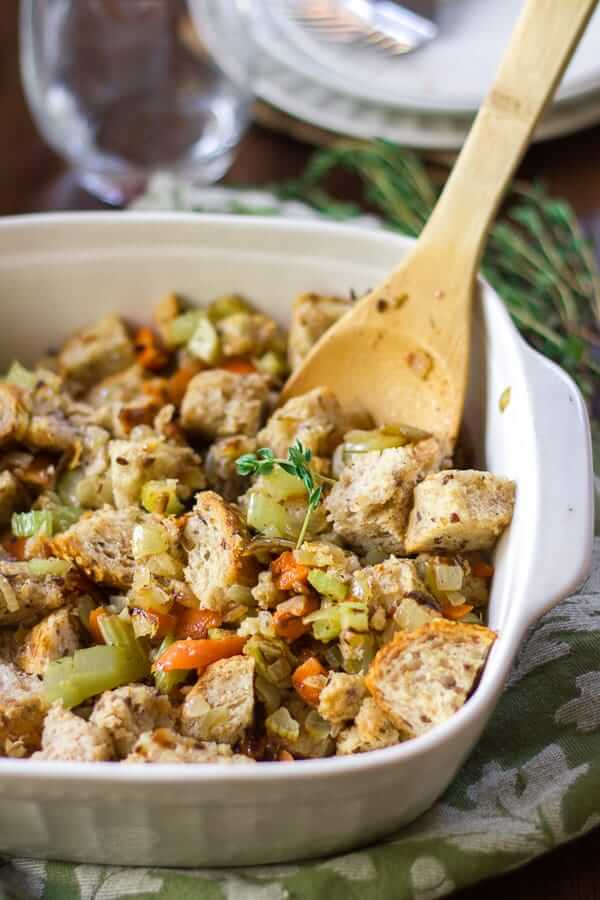 This delicious vegan stuffing recipe uses traditional ingredients like celery, onion, and carrots to create a classic dish.
Apple and Hazelnut Stuffing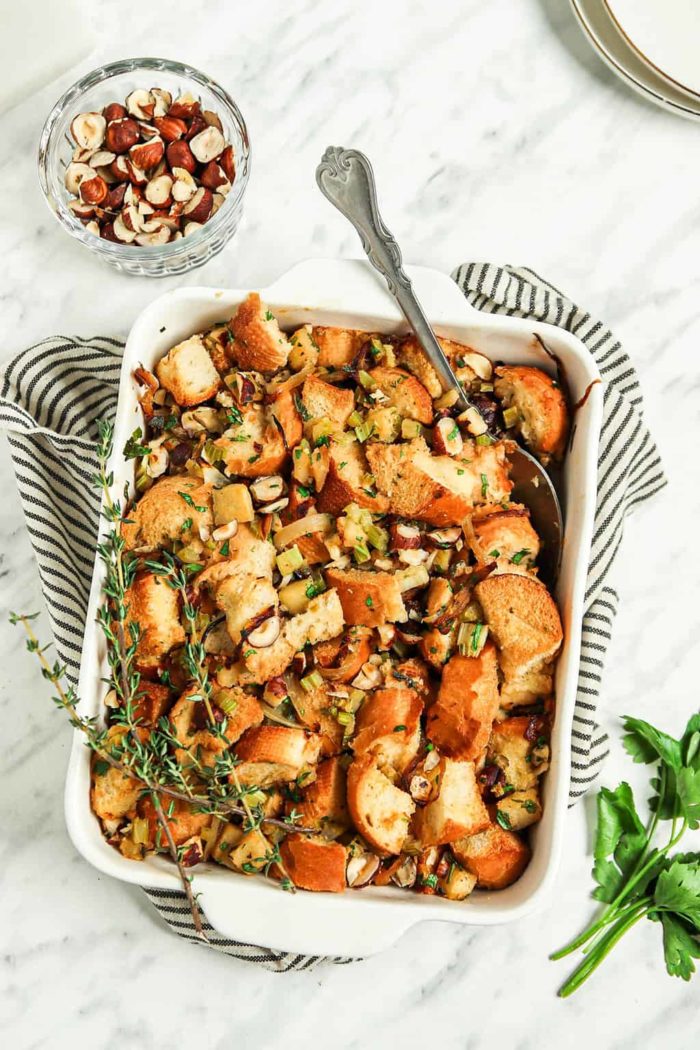 Seasoned with apples and hazelnuts and fresh sage and parsley, this holiday side will have you savoring every mouthful.
Simple lentil stuffing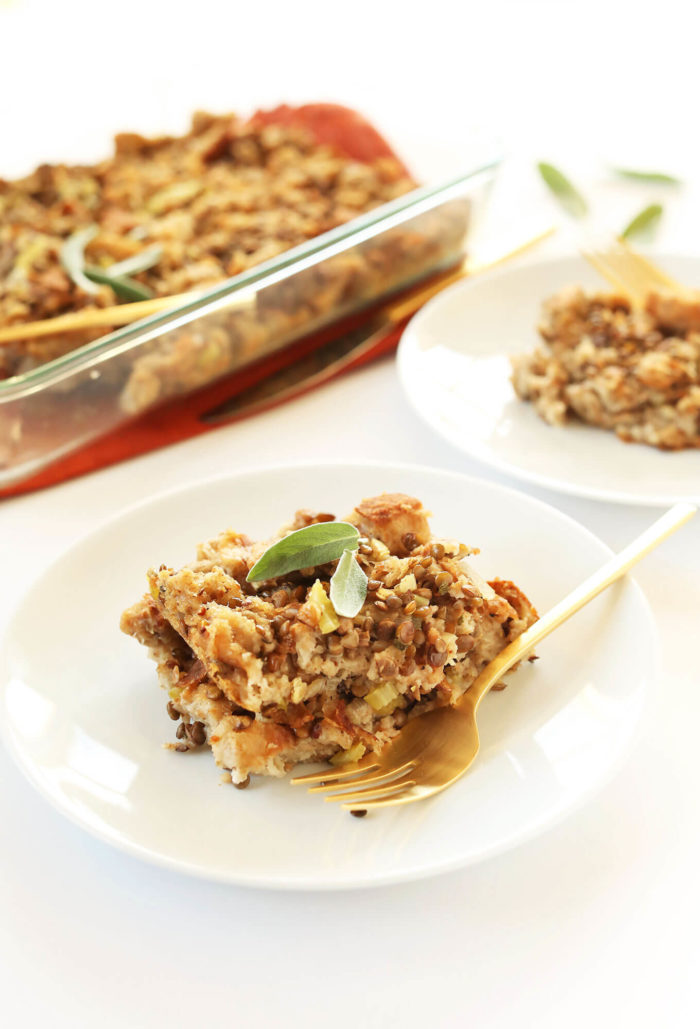 This simple nine-ingredient vegan stuffing recipe replaces the animal meat in a traditional recipe with protein-rich lentils. You have to try it to believe it!
Vegan Stuffing with Shiitake Mushrooms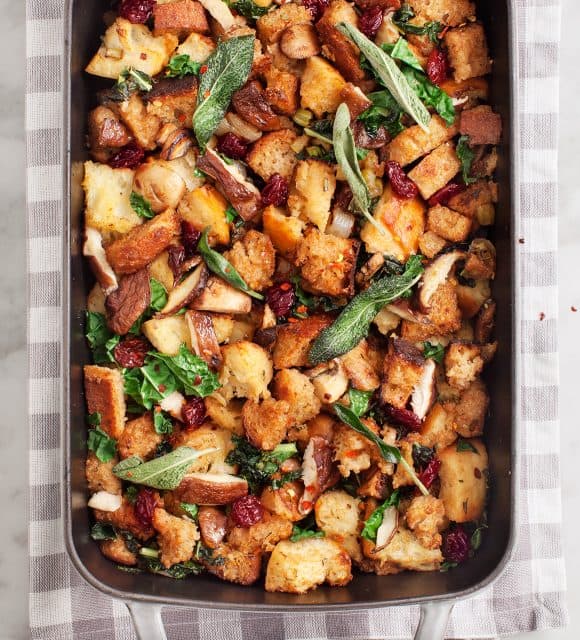 The secret to this recipe – hearty shiitake bursting with mushrooms, kale and fresh herbs – is sauteing the mushrooms with a splash of balsamic vinegar.
Gluten-Free Millet Stuffing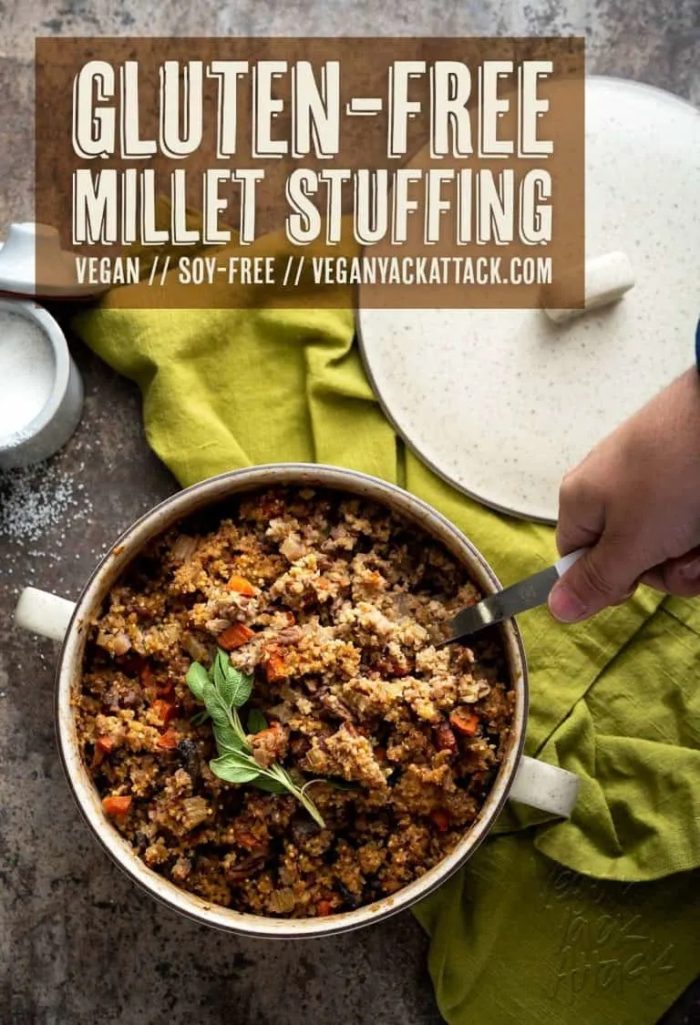 Made with gluten-free millet instead of bread, this wonderfully fluffy vegan stuffing will satisfy everyone, whether they have a gluten allergy or not.
Classic vegan stuffing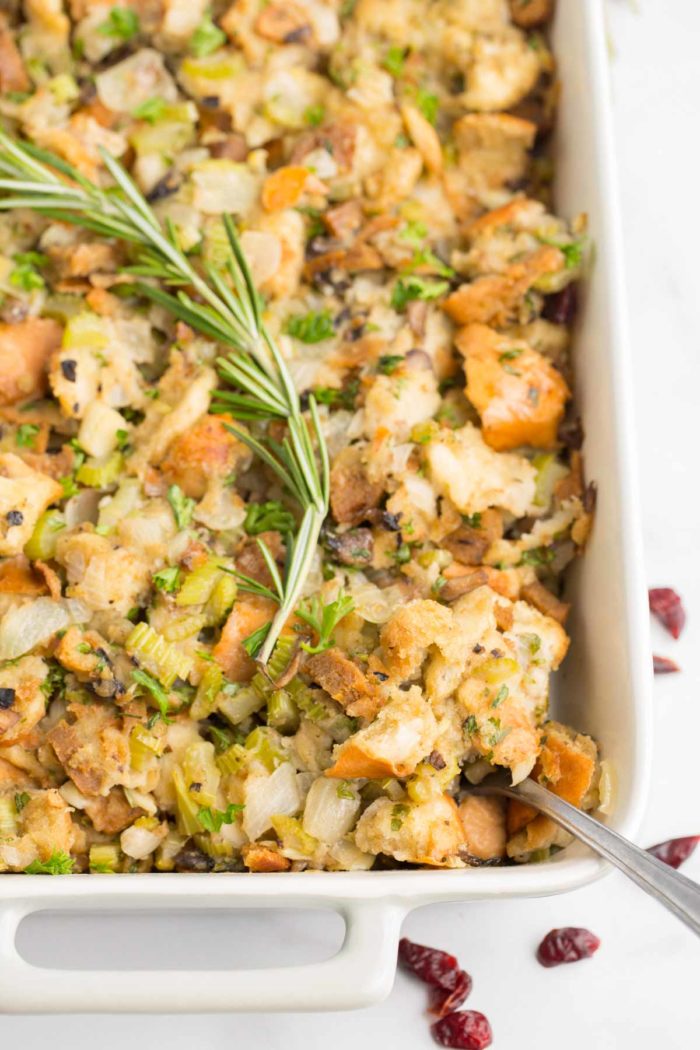 Another classic vegan stuffing recipe, this one has two versions – with or without veggie sausage – both delicious.
Vegan Cornbread Stuffing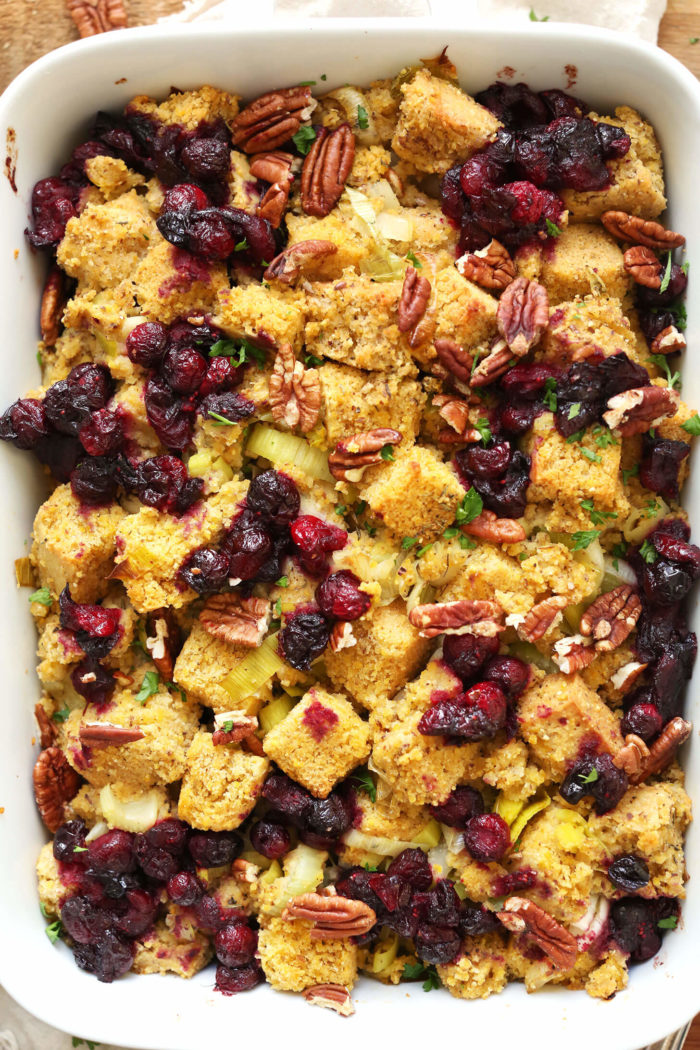 This recipe uses cornbread, cranberries, and walnuts for a sweet and savory extravaganza!
Tempeh Sausage Stuffing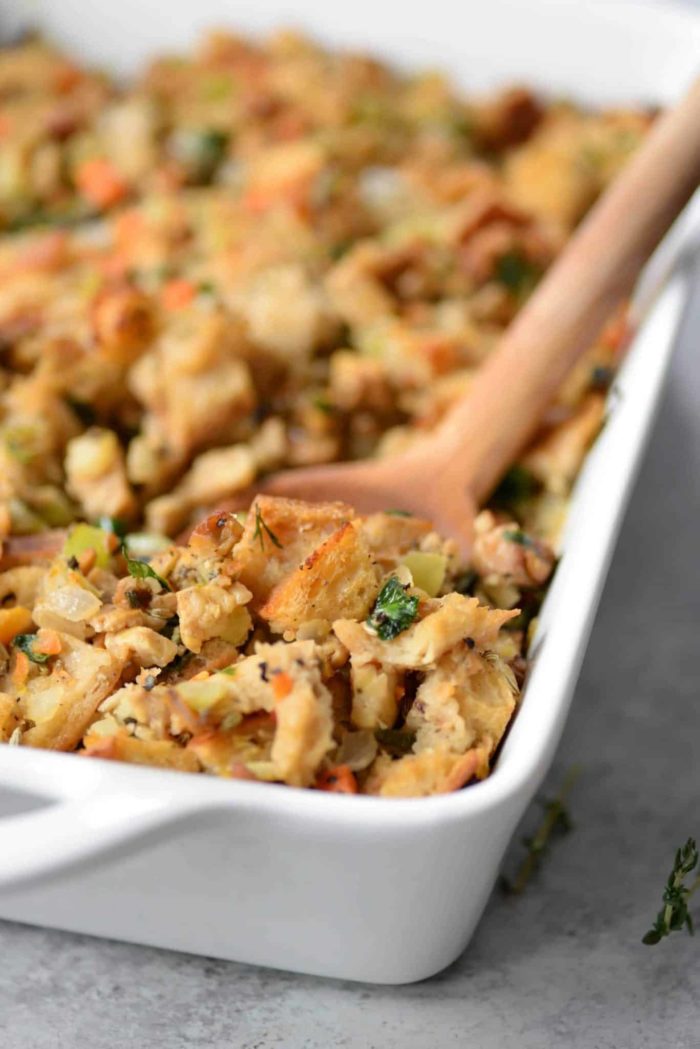 Roasted vegetables, sourdough bread and homemade tempeh give this mouthwatering vegan stuffing a perfect balance of flavors.
Easy Gluten-Free Stuffing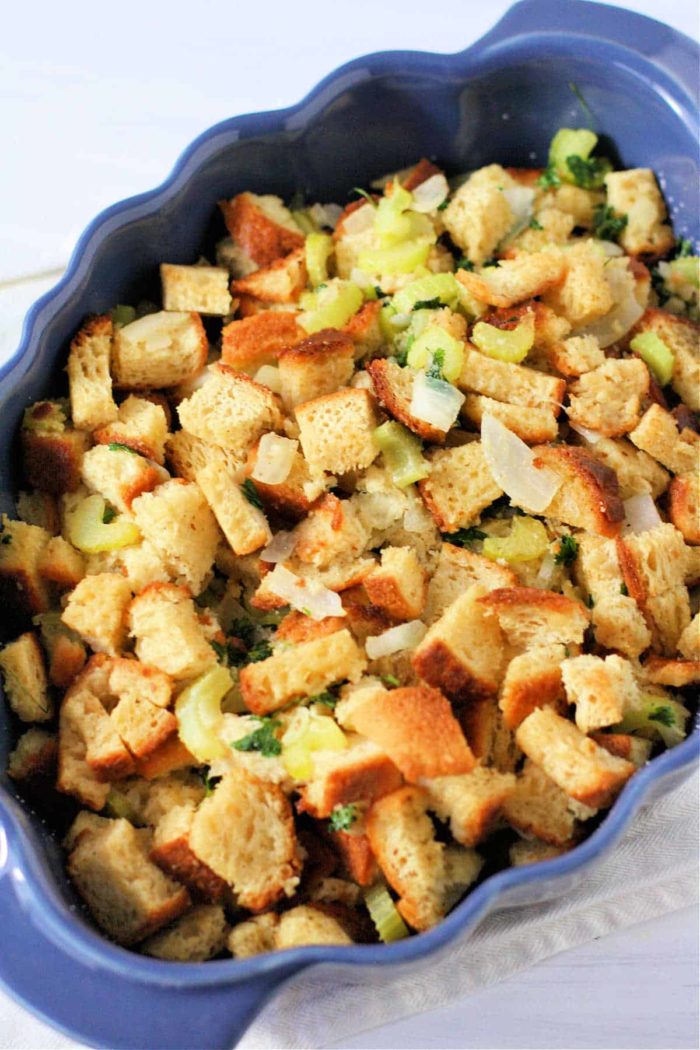 A cinch to put together and made with buttered gluten-free bread, onions, celery and fresh herbs, this easy stuffing recipe is a must-try.
This or that stuffing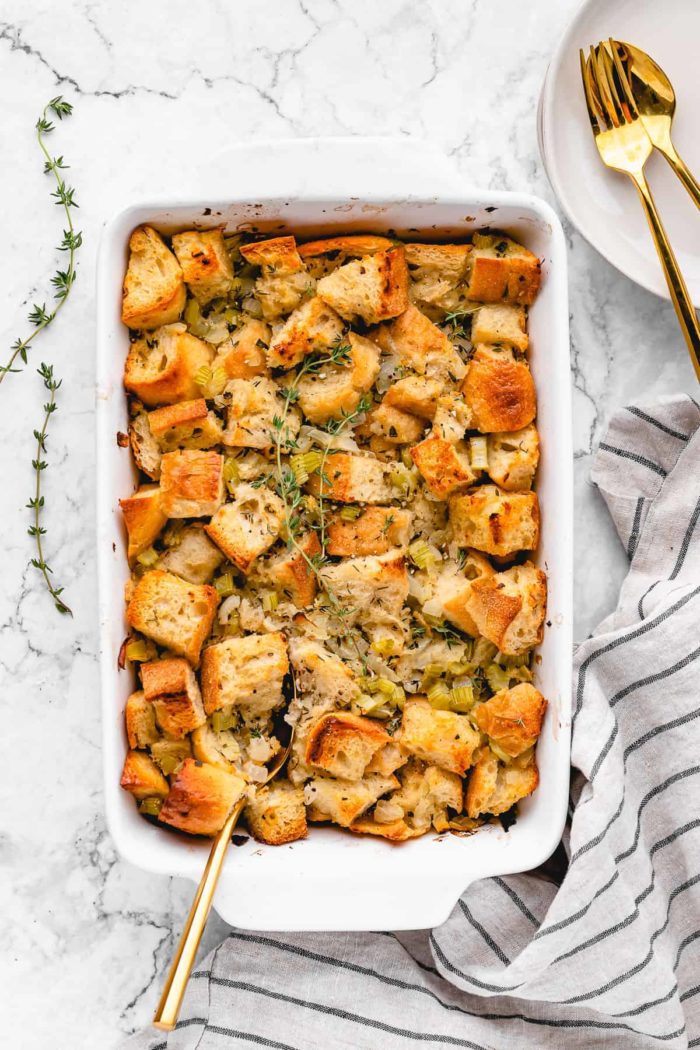 Sourdough or Dutch oven bread? Celery or leeks? Thyme or sage? This recipe gives you options while you cook!
Apple, sage, and sausage stuffing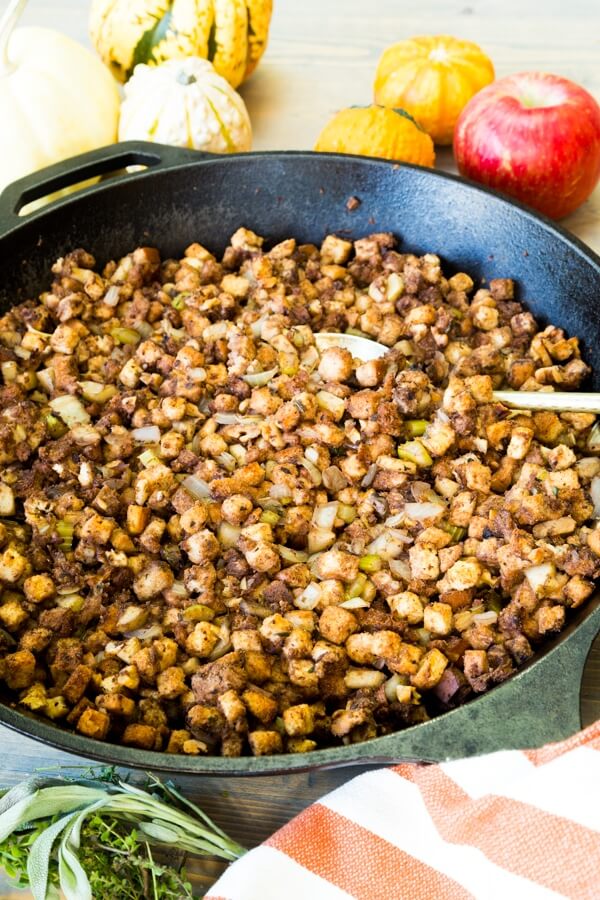 You really can't go wrong with apple, sage and veggie sausage! Walnuts add texture to this delicious mixture.
Interested in completing your fall vegan dinner spread? Check out these nine incredible plant-based centerpieces, and don't miss this ultimate roundup of fun sides.