This post may contain affiliate links. As an Amazon Associate, I earn from qualifying purchases. Please read my disclosure.

Make food fights a thing of the past with these 15 kid-friendly and healthy recipes for picky eaters that are guaranteed to get your kids excited about food! All of these recipes are healthy, easy, delicious and totally suitable for kids. Whether your child is a vegetarian, the world's pickiest eater, or has a sweet tooth, there's something for everyone on this list. So put on your apron and get ready to cook up yummy treats the whole family will love!
Easy tomato soup with grilled cheese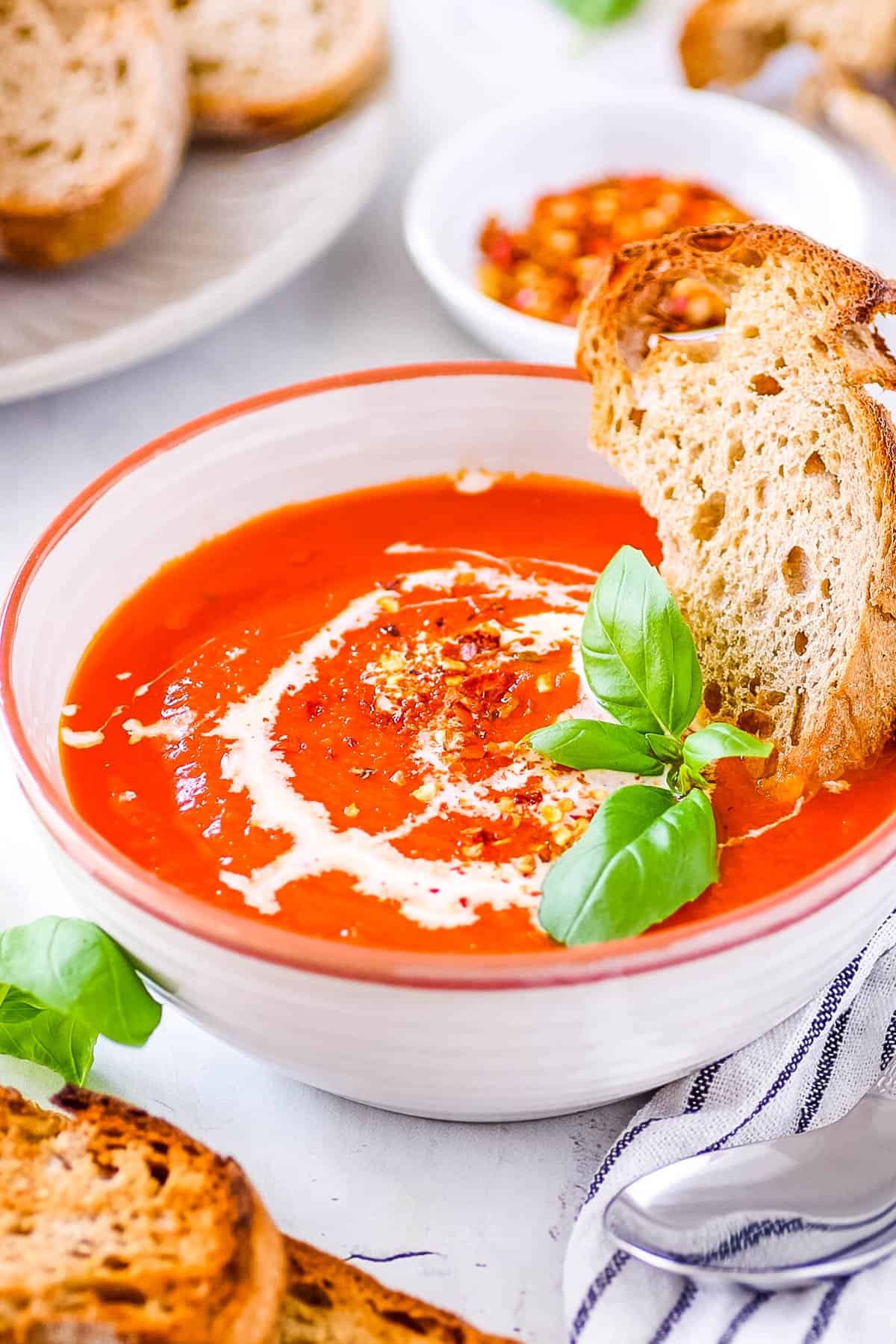 This is one of our favorite heart-healthy recipes for picky eaters. Not only is it low in calories and low in fat, but it's also packed with antioxidants and fiber thanks to the canned tomatoes and the ability to add pureed, hidden veggies to this soup. This creamy, hearty and flavorful dish is made with simple ingredients, is super easy to make and is perfect for the whole family. It's delicious on its own or paired with this sourdough grilled cheese sandwich—that picky eaters are sure to enjoy! Get this canned tomato soup recipe here.
Banana Peanut Butter Sandwich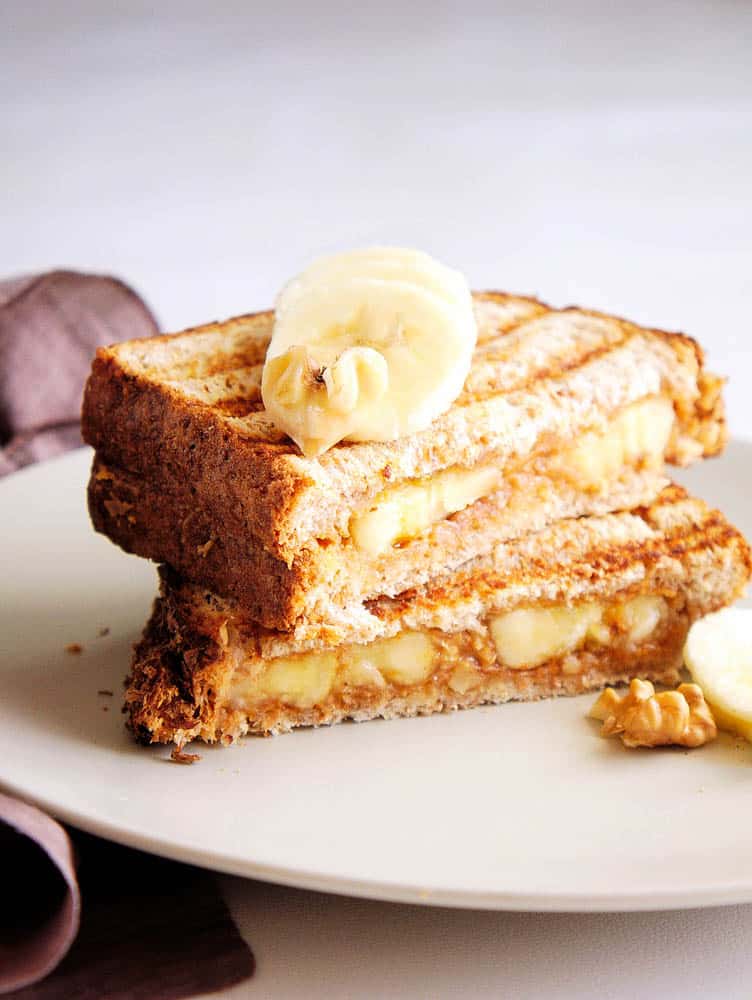 What kid can resist a peanut butter sandwich? This classic recipe is one of those well-known dishes that most kids will love. But this picky meal recipe gets a healthy twist with the addition of whole wheat bread, heart-healthy walnuts, sugar-free jam and a dash of antioxidant-rich honey. Super kid friendly and ready in just 15 minutes! Get this Banana Peanut Butter Sandwich recipe here.
Taco Lasagna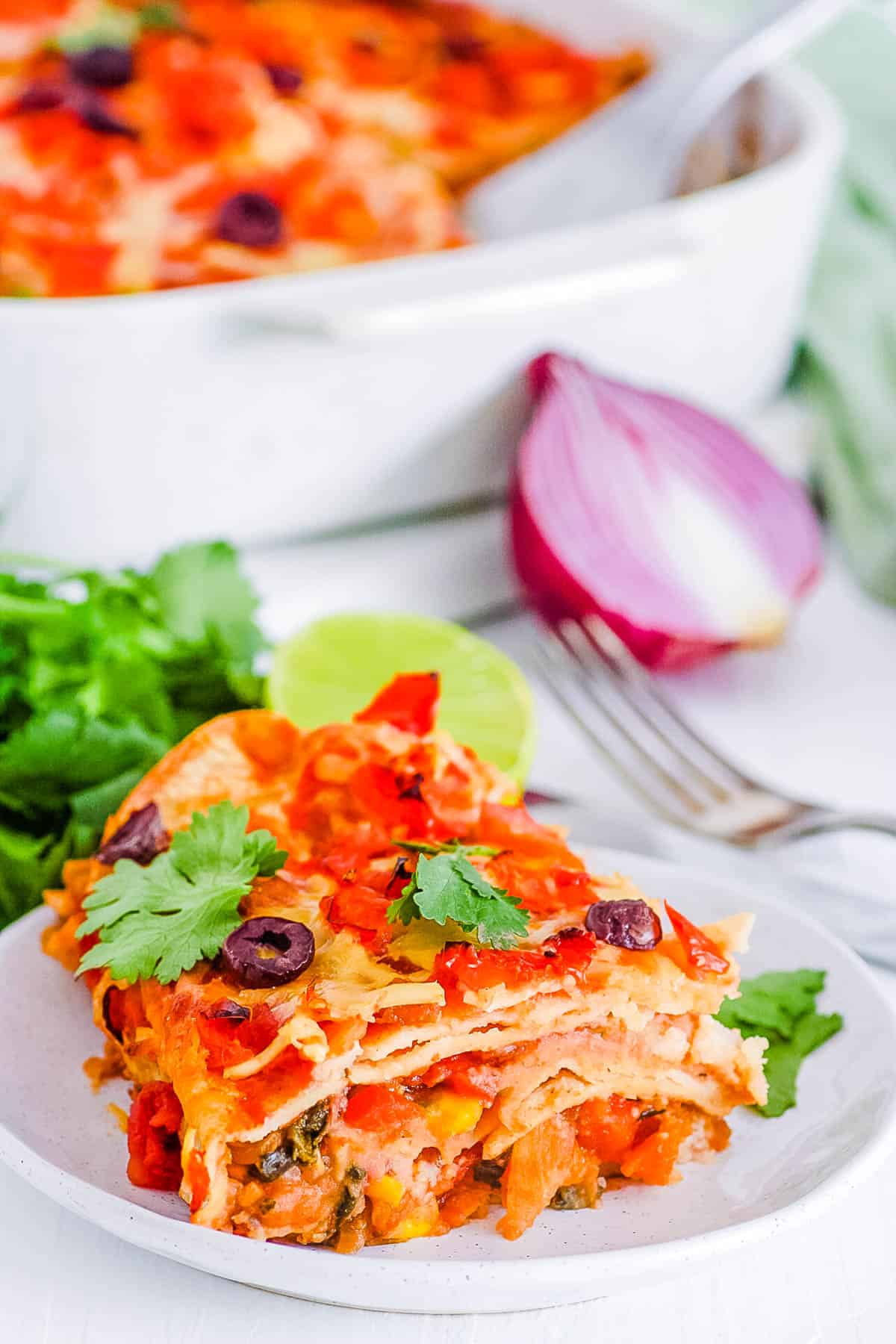 Who doesn't want a long list of healthy recipes for picky eaters? And this hearty, filling taco casserole is just the perfect accompaniment. Basically, it's a lasagna akin to a cheesy enchilada, but your picky eaters won't notice that there are loads of hidden veggies tucked in between the layers. It's healthy, easy to make vegan, and naturally gluten-free. And the best part? It's so easy to do! Get this layered taco casserole recipe here.
Broccoli Cheddar Cheese Soup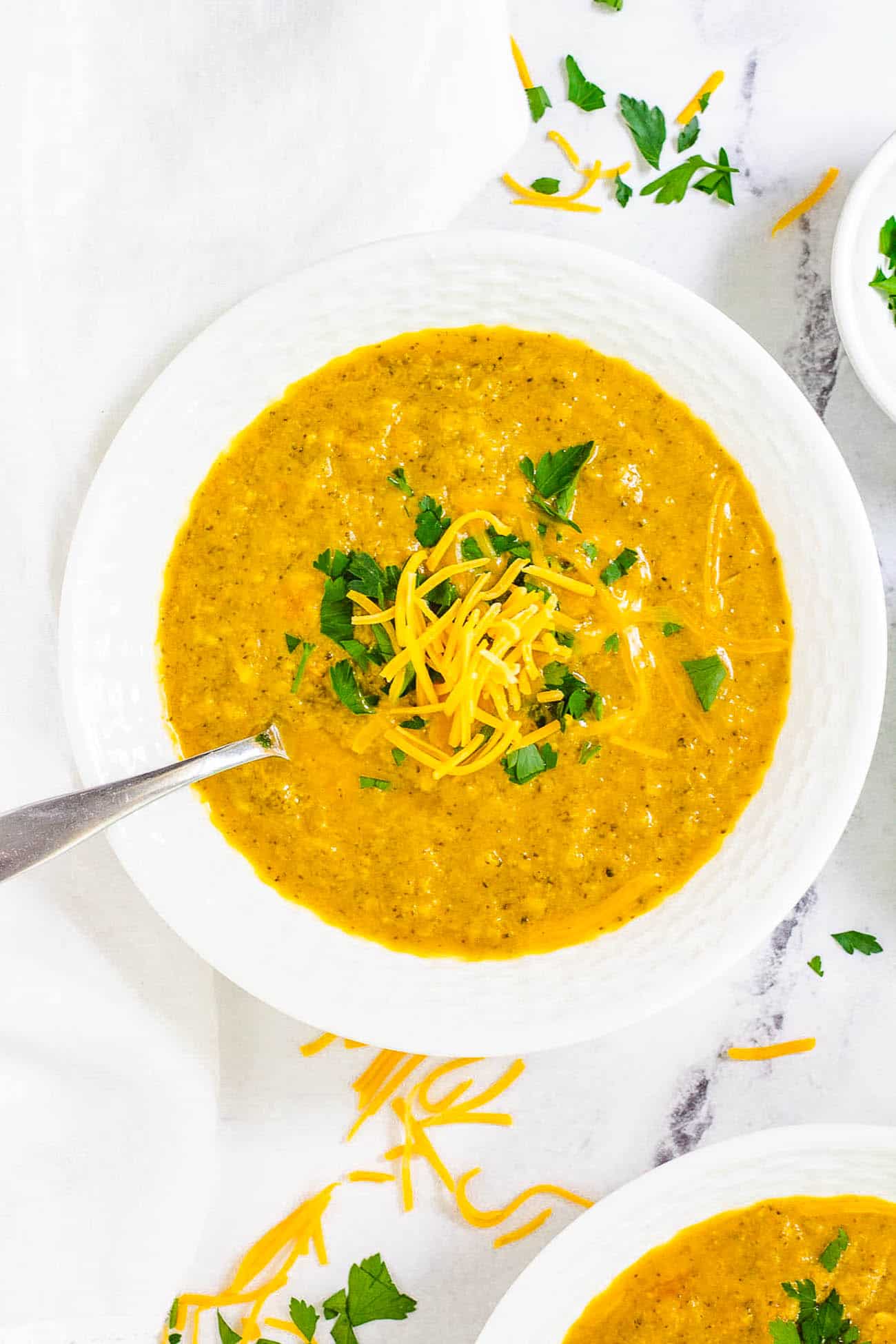 Another addition to your list of healthy meal ideas for picky eaters is this easy instant pot recipe! With just 45 minutes of cooking time, you get a delicious and nutritious meal that's perfect for any occasion. This fluffy version of the classic soup is packed with flavor yet has all the cheesy deliciousness even your picky kids will love. Get this broccoli cheddar soup here.
Vegetarian nachos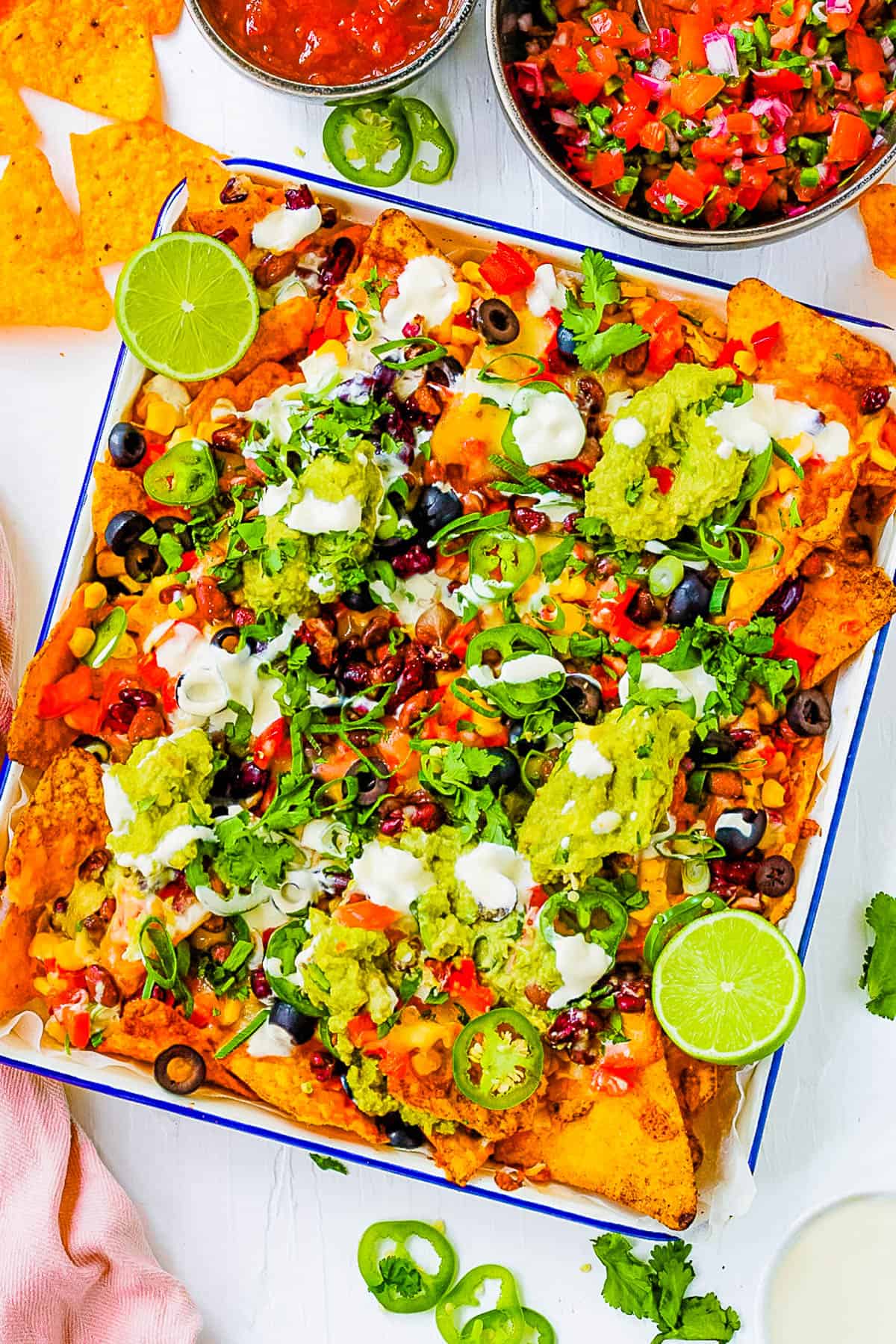 Looking for dishes for picky eaters? These rich veggie nachos are a great idea to add to your list! Nachos are a great way to create a fun and healthy meal that everyone will love. They're also great for adding veggie toppings to a meal that even little kids love to eat! With its layers of crispy chips, gooey melted cheese, and delicious toppings, this is one of those healthy foods that's always a hit when you serve it. Get this rich vegetarian nachos recipe here.
Vegan enchiladas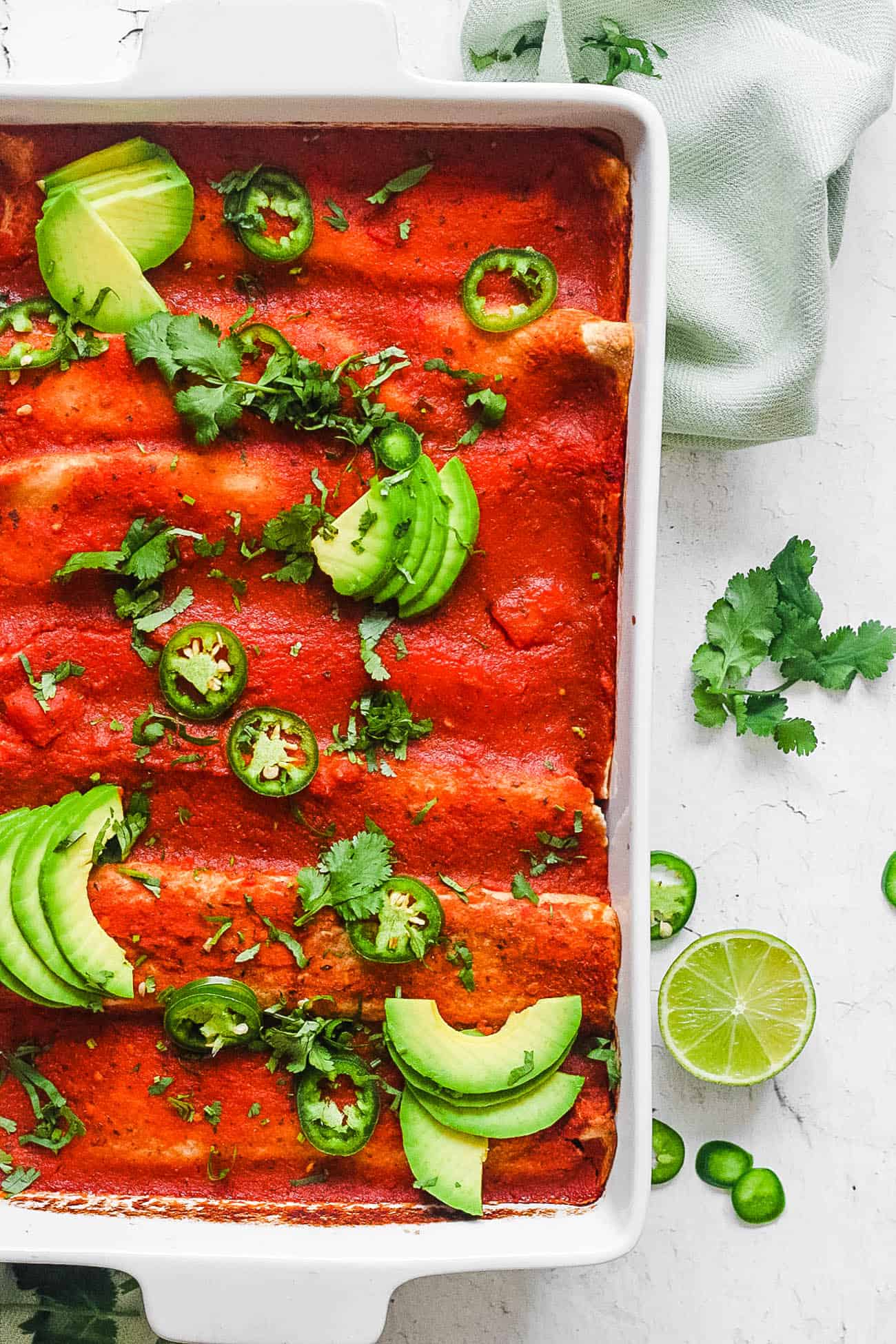 Packed with flavor, this Mexican-inspired dish is a lightened version of a family favorite so you can enjoy it guilt-free. It's a great way to get your kids trying new foods, as you can add just about anything to an enchilada – from hearty beans to magical cauliflower! This casserole takes only about 30 minutes to make and is perfect for busy weeknights, but it's still one of our favorite healthy dinner recipes for picky eaters! Get this vegan enchilada casserole recipe here.
Vegan black bean tacos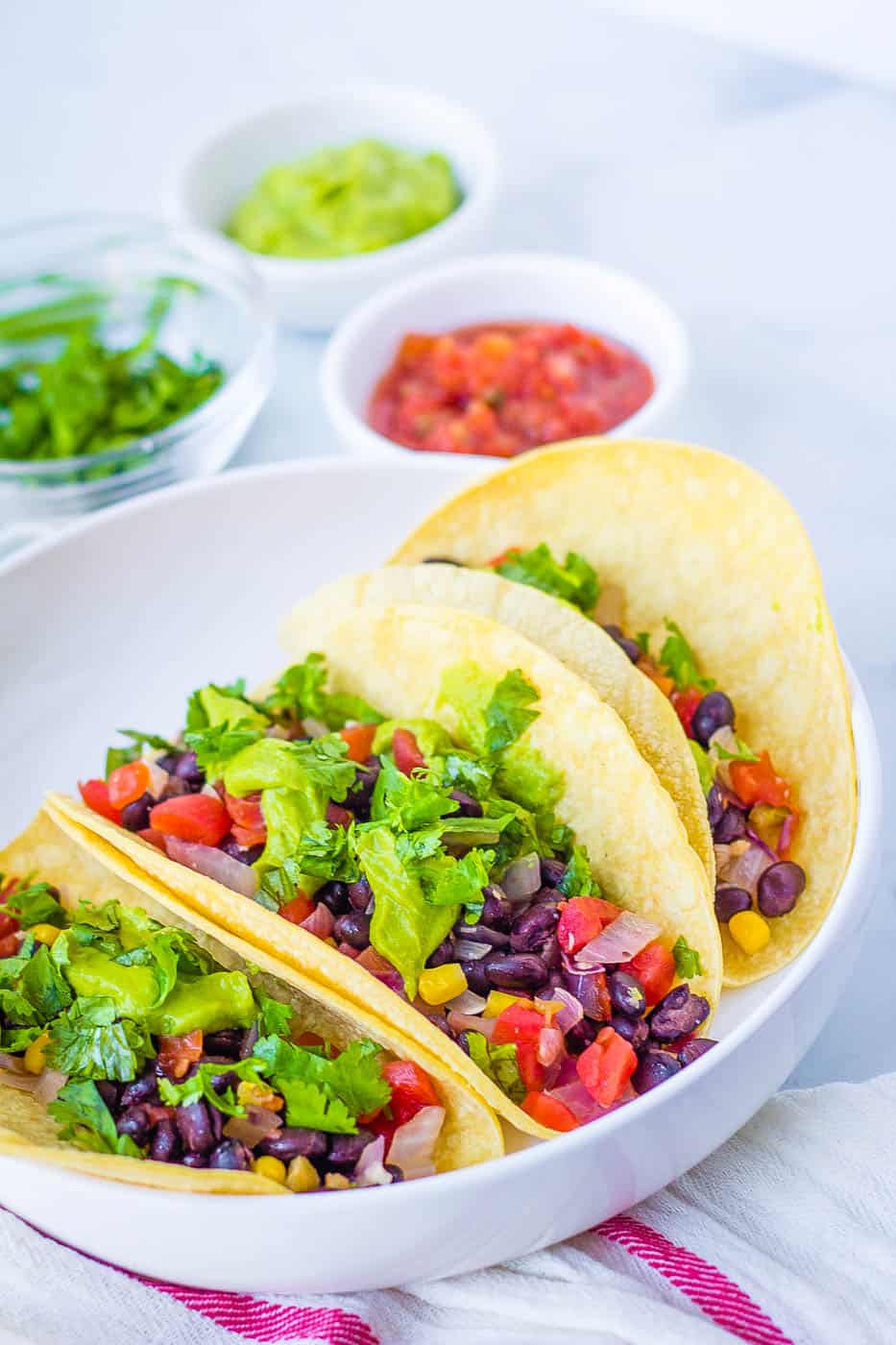 Who's ready for taco night? These tacos are sure to become a new family favorite. Plus, they're super easy to make and ready in just 30 minutes! I included it in this list of healthy recipes for picky eaters because it has great taste, filling texture, quick prep time, and healthy ingredients! Get this vegan tacos recipe here.
Vegetarian Chili Mac & Cheese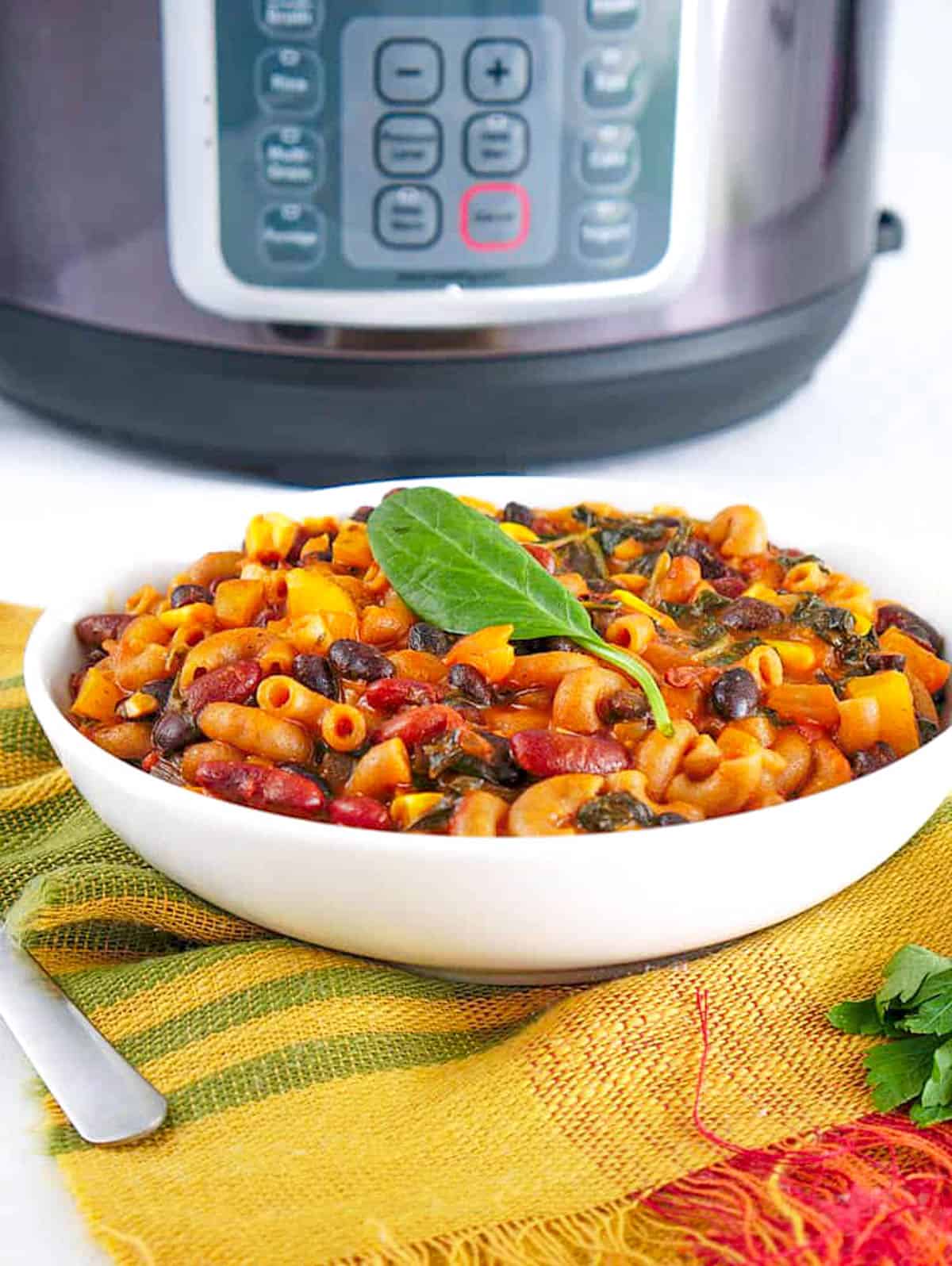 Meal prep can be a challenge for picky eaters, but with the Instant Pot, meal prep can be a breeze! One of my favorite healthy picky eater recipes is this Instant Pot Chili Mac and Cheese! This hearty vegetarian dish is packed with flavor and can easily be made vegan or gluten-free. Plus, it's perfect for those evenings when you need a healthy meal on your dining table! Get this Instant Pot Chili Mac here.
Veggie-Packed Rice and Beans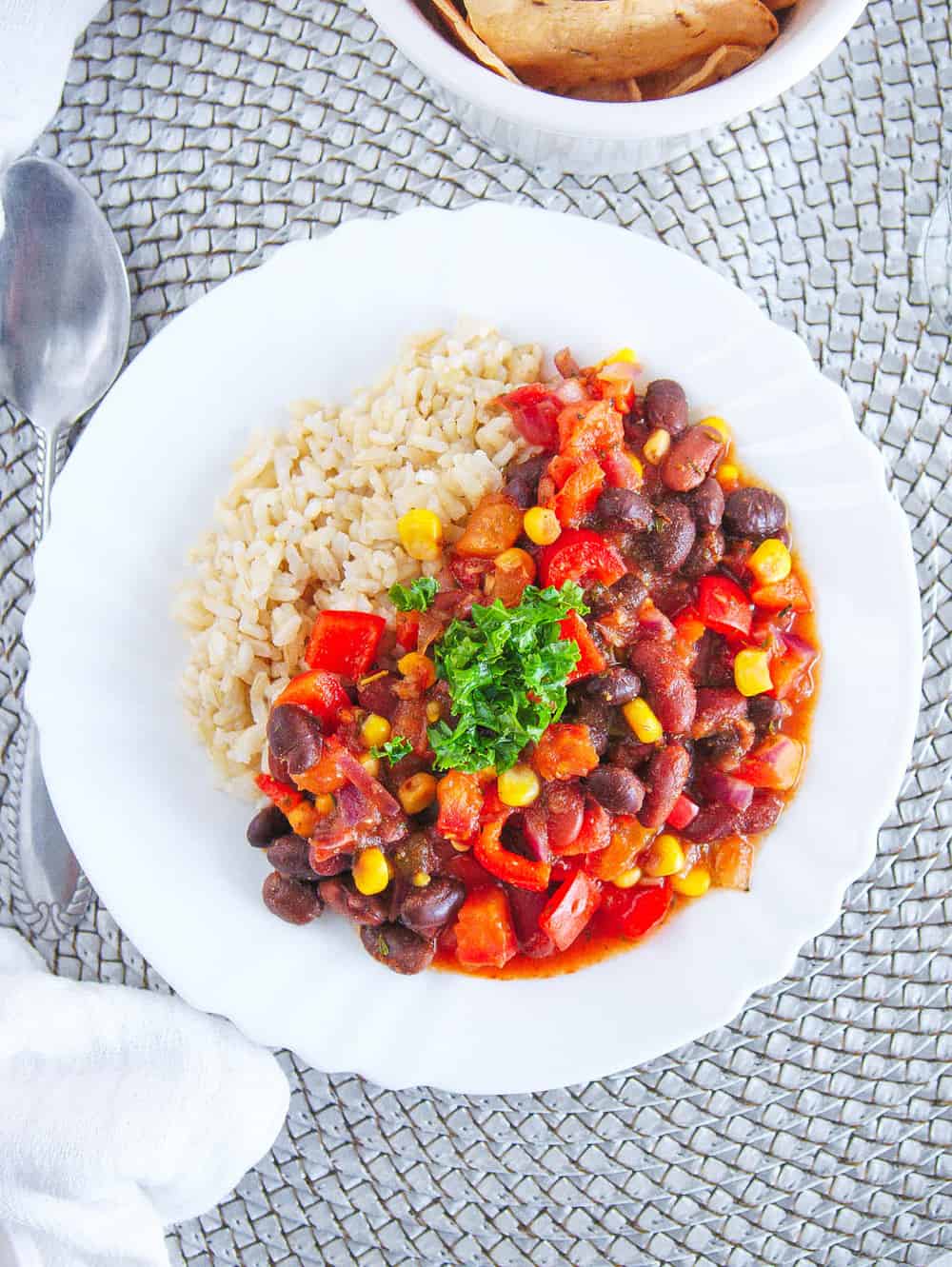 Not only is it one of the best budget-friendly, family-friendly, and kid-friendly meals, but it's packed with heaps of protein and fiber from the beans and rice, making this stew a nutritious meal that's great for both warm and cold weather months! You can also prepare it as a rice dish. get that Recipe for vegetarian bean stew Here.
Italian pasta recipe with red lentils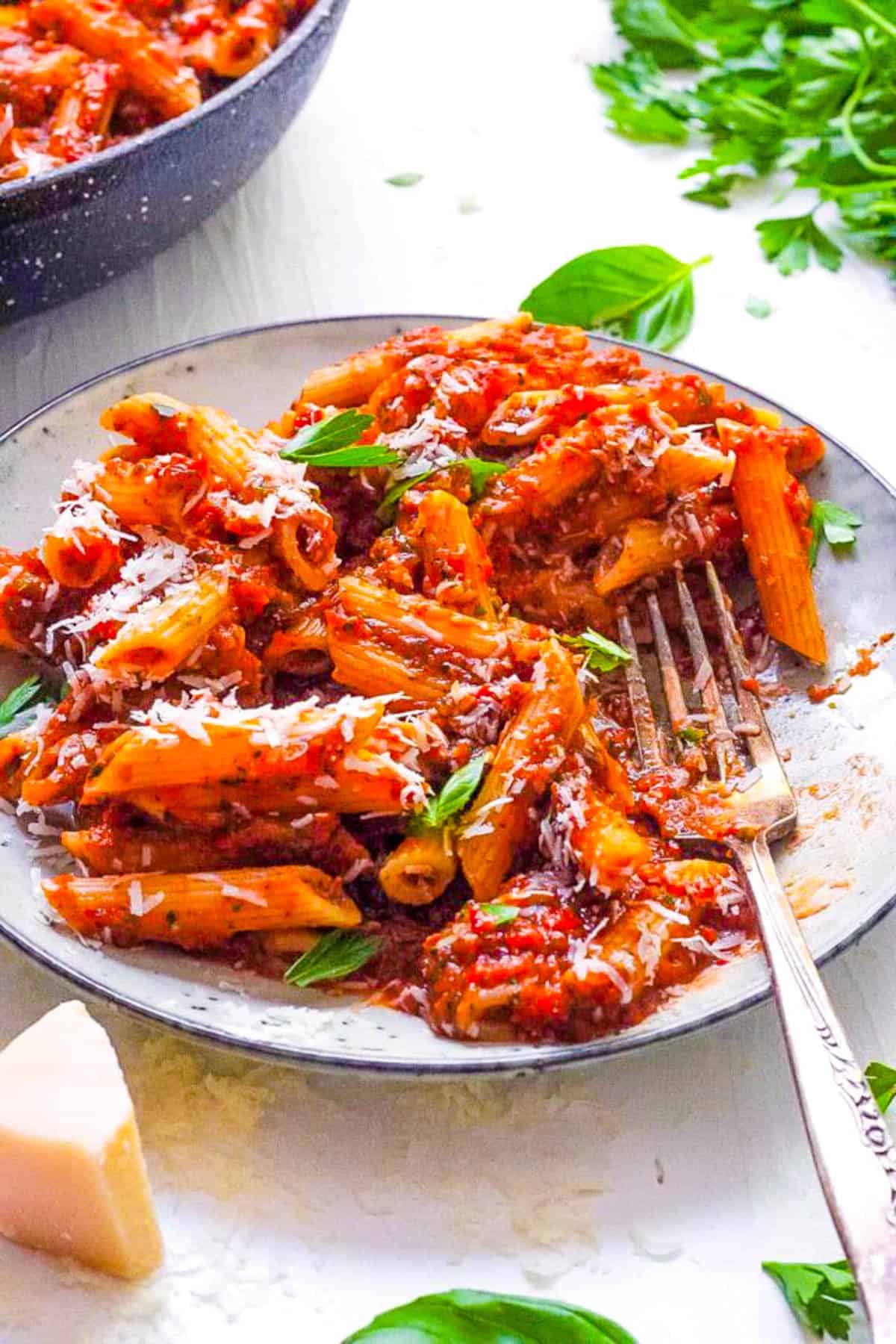 Packed with protein and nutrients, this vegetarian dish is ready in just 30 minutes and is sure to become a new favorite and add to your picky eater's healthy recipe list. Lentil pasta is a great substitute for regular pasta as it tastes pretty similar when combined with sauce, but packs 10-15 grams of protein per serving! The rich marinara sauce is mixed with tender veggies like zucchini and bell peppers for a healthy and balanced meal that's perfect for any night of the week. Get this recipe for red lentil pasta Here.
Vegetarian Zucchini Lasagna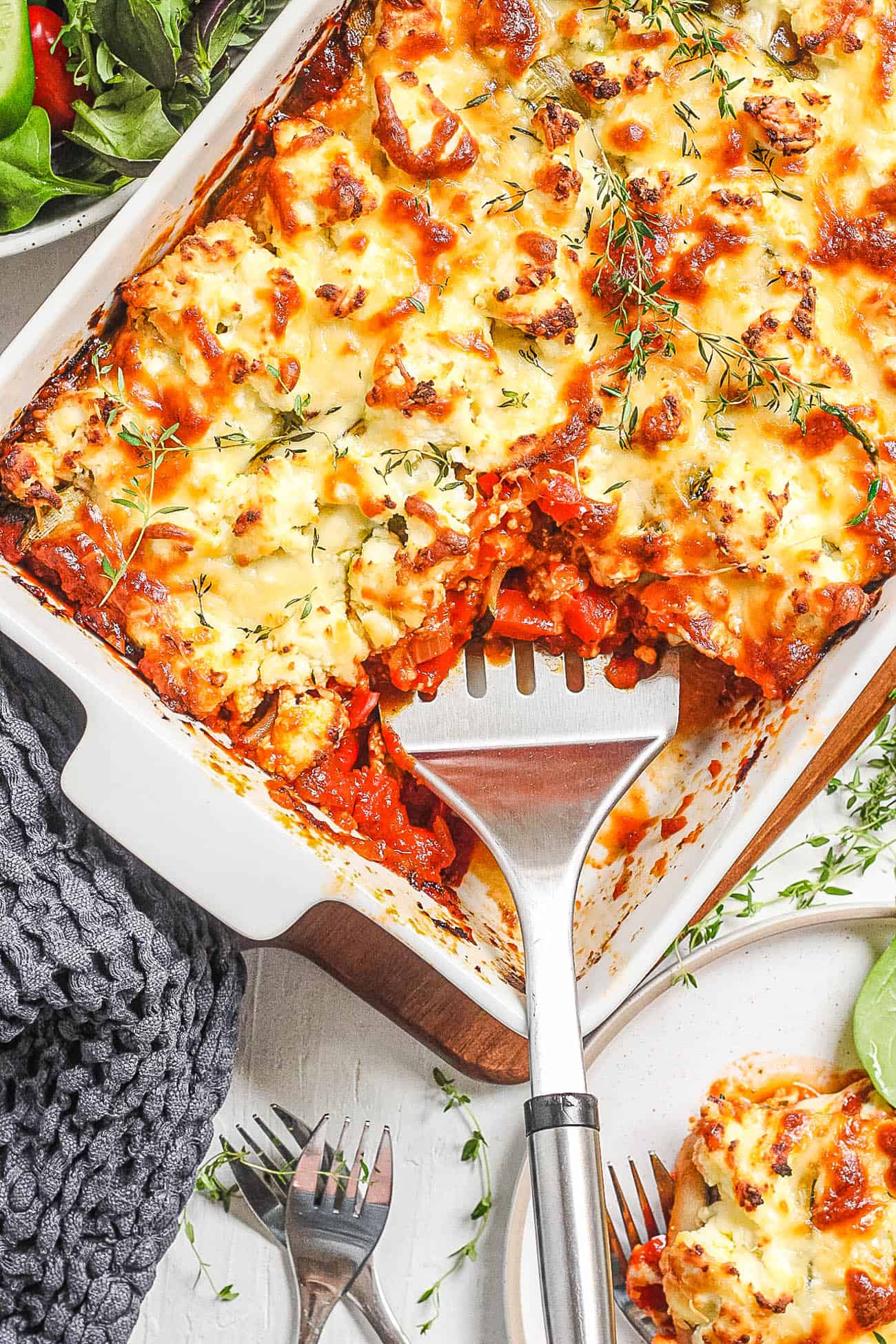 This vegetarian dish is sure to be a hit with the whole family. Not only is it a tasty alternative to traditional lasagne, it also contains fewer carbs and more fiber than regular lasagne because the zucchini sheets replace the lasagne noodles! And best of all, it's easy to make and will be one of the most popular family meals you'll love. Get this vegetarian zucchini lasagna recipe here.
Healthy Mac & Cheese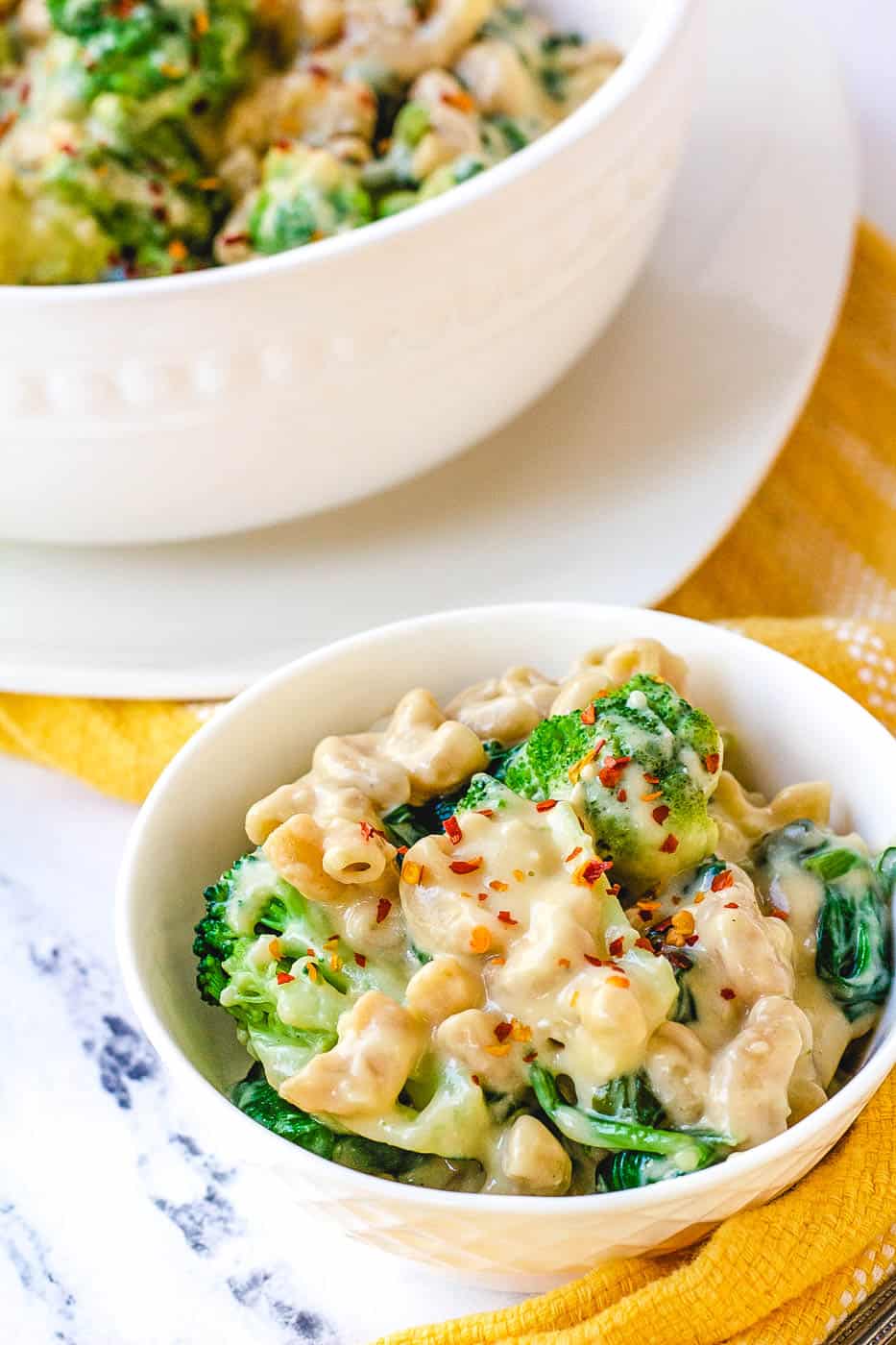 Who says comfort food has to be unhealthy? Great for the whole family, this Healthier Mac & Cheese with Broccoli is one of my favorite healthy dinners for picky eaters. Made with gooey cheese and optionally with lots of added veggies, this dish is one of those easy, healthy meals for picky eaters that you'll keep coming back to. Get this healthy macaroni and cheese recipe Here.
High protein veggie burgers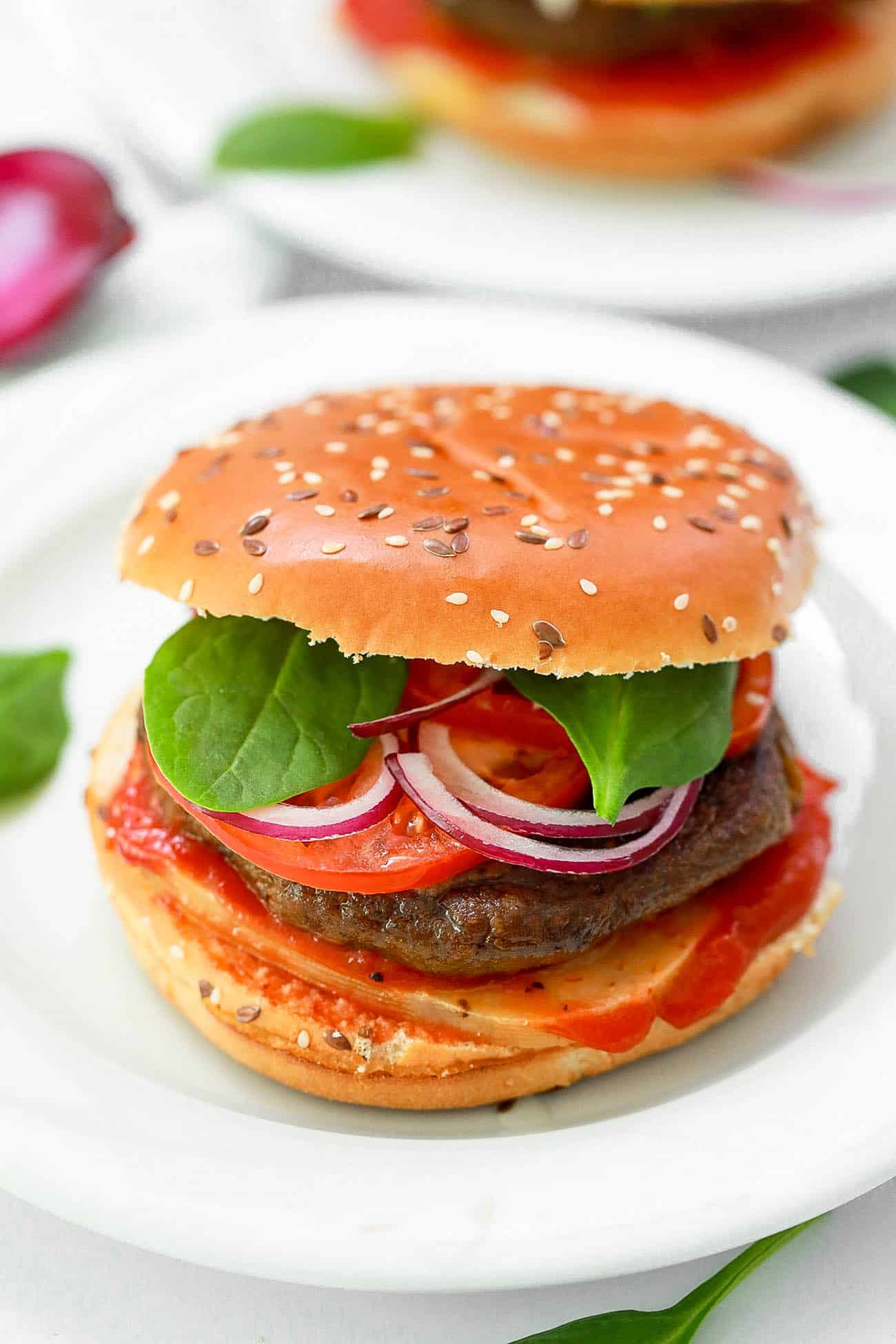 What kid doesn't like burgers and fries? If you're looking for more high-protein meals for picky eaters, this recipe is for you. And with these homemade black bean patties, you'll have a healthier burger packed with flavor and nutritional value. Serve with these Air Fried Sweet Potato Fries or frozen air fryer fries for a complete meal. This is a fast food makeover that will make you and your kids love healthy eating! Get this high protein veggie burger recipe Here.
Vegetarian quesadillas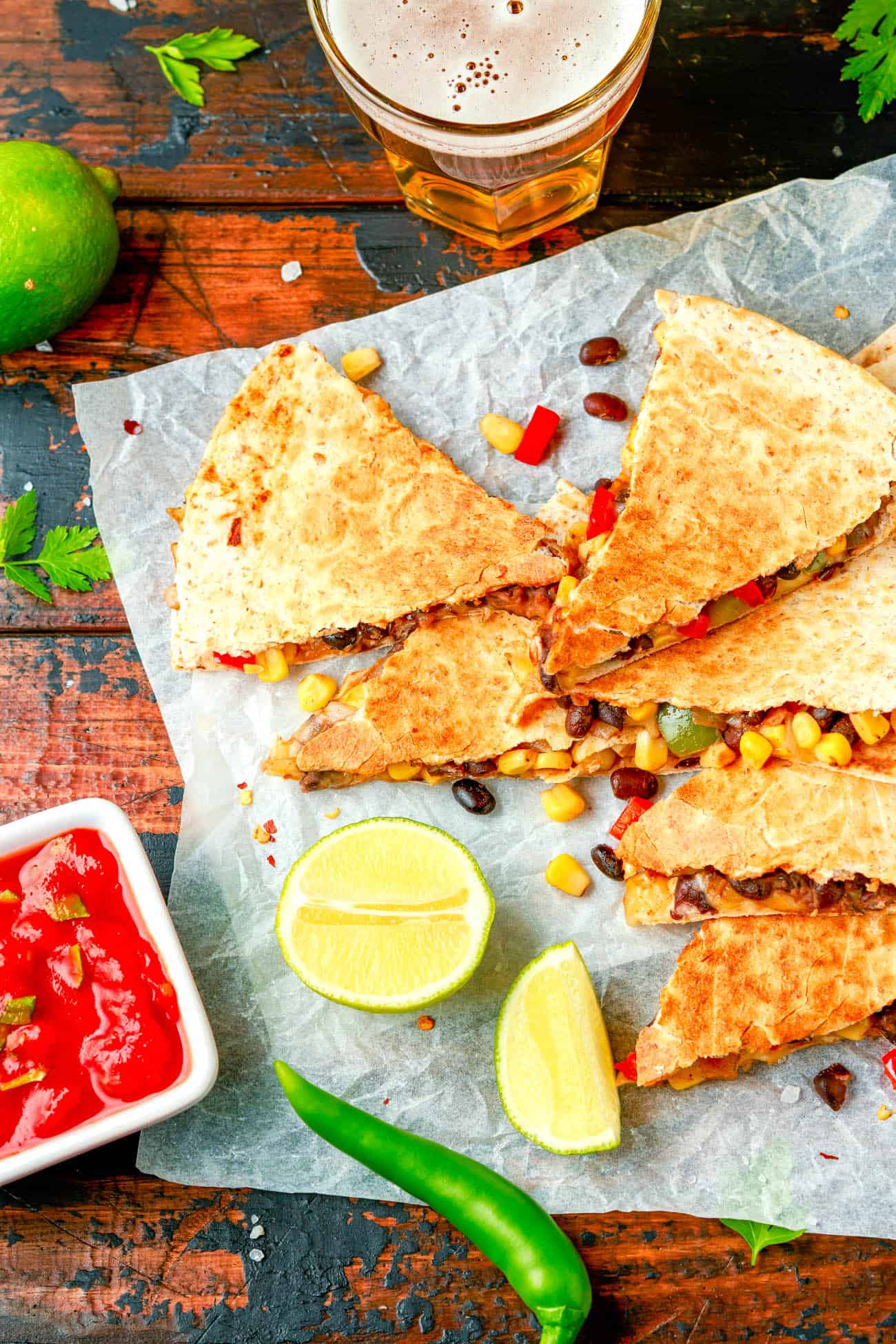 Quesadillas are one of those easy meals you can make with minimal effort, and this healthy vegetarian quesadilla is bursting with melted cheese, black beans, and crunchy veggies. This easy recipe is packed with flavor and is great for busy weeknights when you need a filling meal. It's also a fun way to get your kids involved in the kitchen as they can help assemble the quesadillas with the fillings they love. The best part? It's super customizable and works well for picky eaters, vegans, vegetarians, and anyone looking to eat gluten-free. Plus, it's ready in less than 30 minutes! Get this vegetarian quesadilla recipe Here.
mexican pizza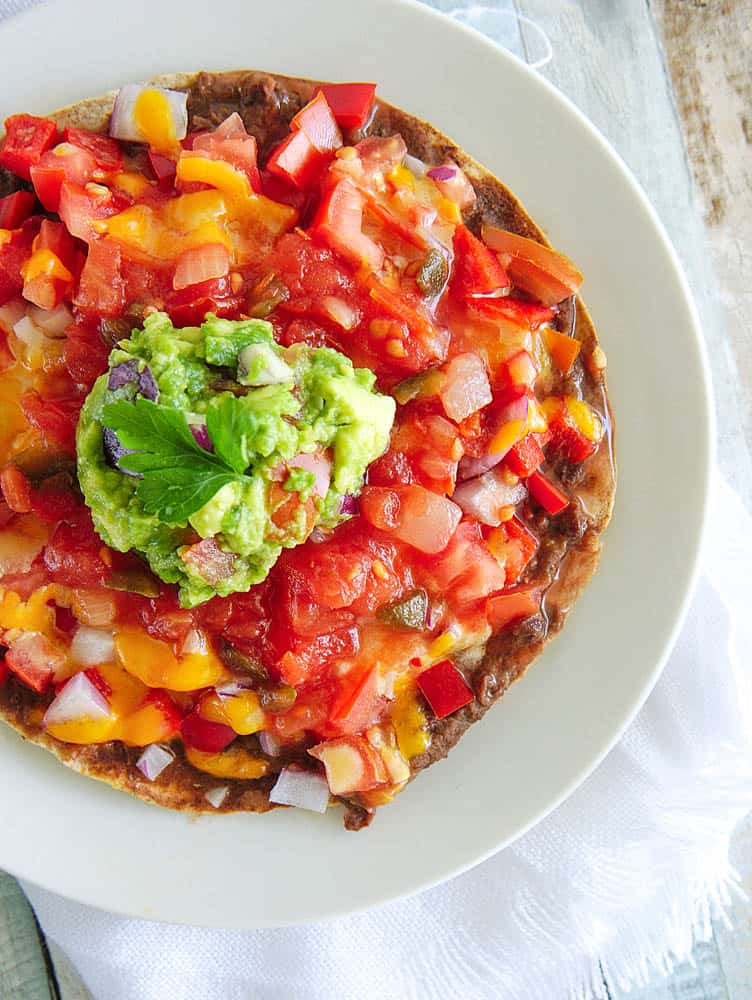 What kid doesn't like take-out copycat recipes? This Taco Bell replica Mexican pizza recipe is super filling, ready in under 30 minutes, and a healthier take-out version of the classic (but tastes just as good as the real thing!) It's also a great idea to add to your next meal plan picky eaters! Get this Mexican pizza recipe here.