Thanksgiving is right around the corner. Enjoy your Thanksgiving dinner and the company of family and friends with these 17 Healthy Thanksgiving Sides including healthy cornbread, roasted vegetables, delicious salads and brussels sprouts galore!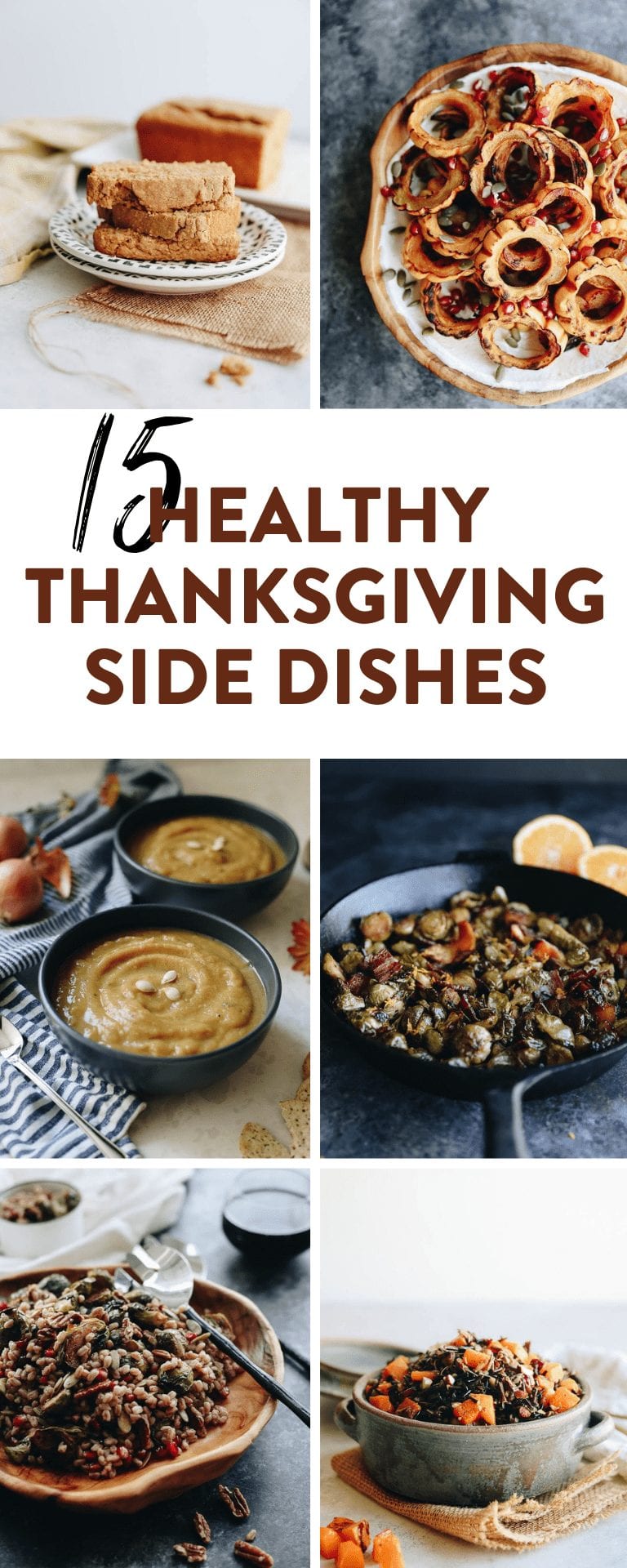 Delicious + Healthy Thanksgiving Sides!
Can you believe it's my tenth year sharing healthy Thanksgiving recipes?! As a recipe developer and food blogger for the past decade I'm honored you consider me a source for healthy recipes for your Thanksgiving menu.
In true maven fashion, I wanted to share a round-up of 17 Healthy Thanksgiving sides you can make for your turkey dinner. But this isn't about "staying on track" or how to not gain weight during Thanksgiving… This is about enjoying your food, your company and making some healthy swaps here and there. My goal is to help you live healthFULLY, not live for your health!
For many reasons, the holidays can be a stressful time for some, so the least of your worries should be what you're eating. From cornbread to stuffing, sweet potatoes to green beans, all of these healthy thanksgiving side dishes are made from delicious and fresh ingredients that you and your Thanksgiving crew will love, healthy or not!
Note: If you're looking for some ideas with what to do with your leftover turkey, check out this Turkey Carcass Soup and this Turkey and Cranberry Sauce Salad recipe. They're a great use of Thanksgiving flavors and pair perfectly with a side of leftover veggies from your inspiration below!
17 Healthy Thanksgiving Sides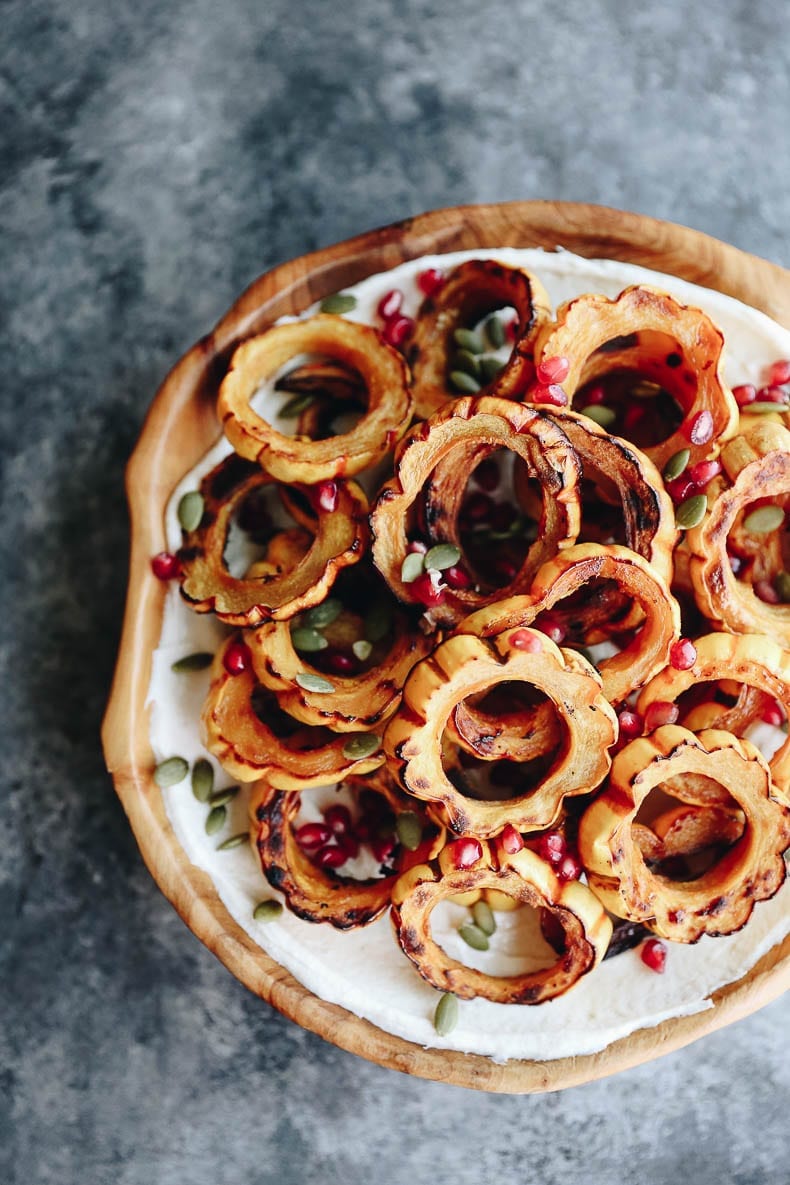 01.
Maple Roasted Squash
The squash is caramelized and topped with a thick and creamy tahini yogurt dressing topped with pepitas and pomegranate seeds. You'll be going back for seconds!
View Recipe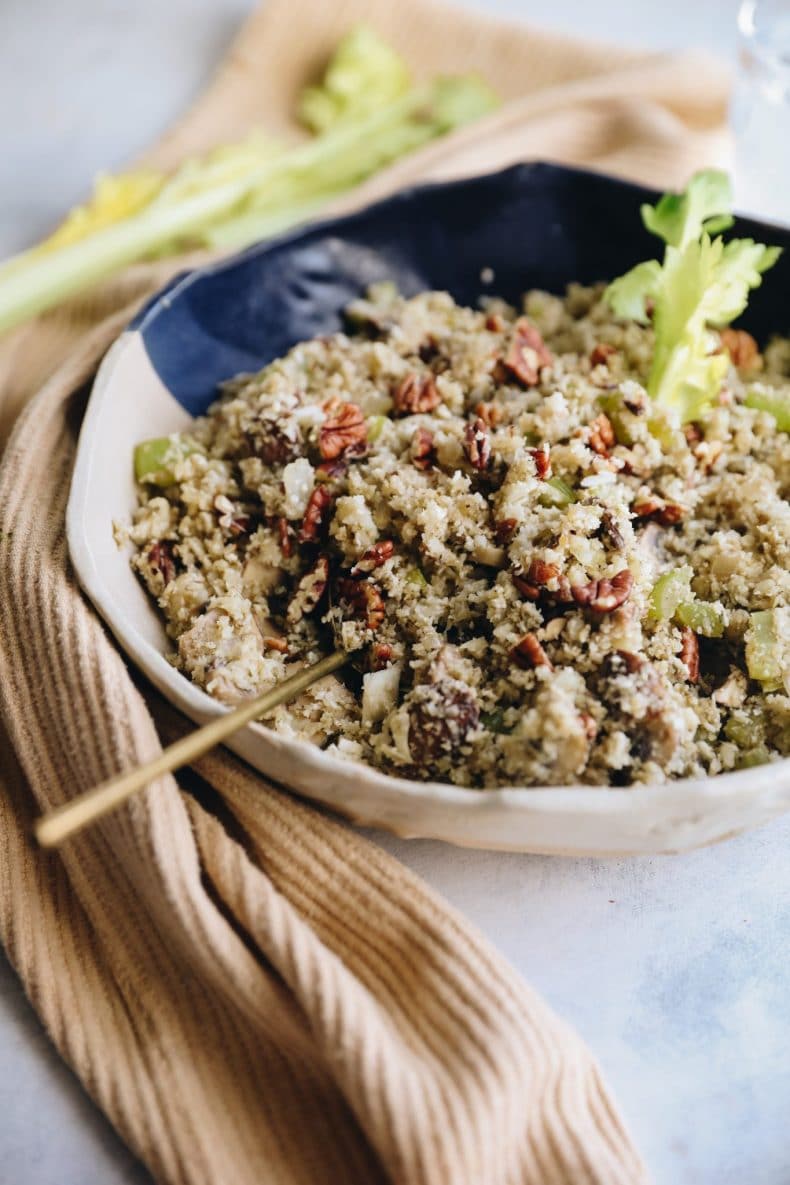 02.
Cauliflower Rice Stuffing
This healthy, low-carb cauliflower rice stuffing will convince your Thanksgiving guests to jump on board the cauliflower rice train, while secretly getting them to eat more veggies! Plus it's ready in under 20 minutes.
View Recipe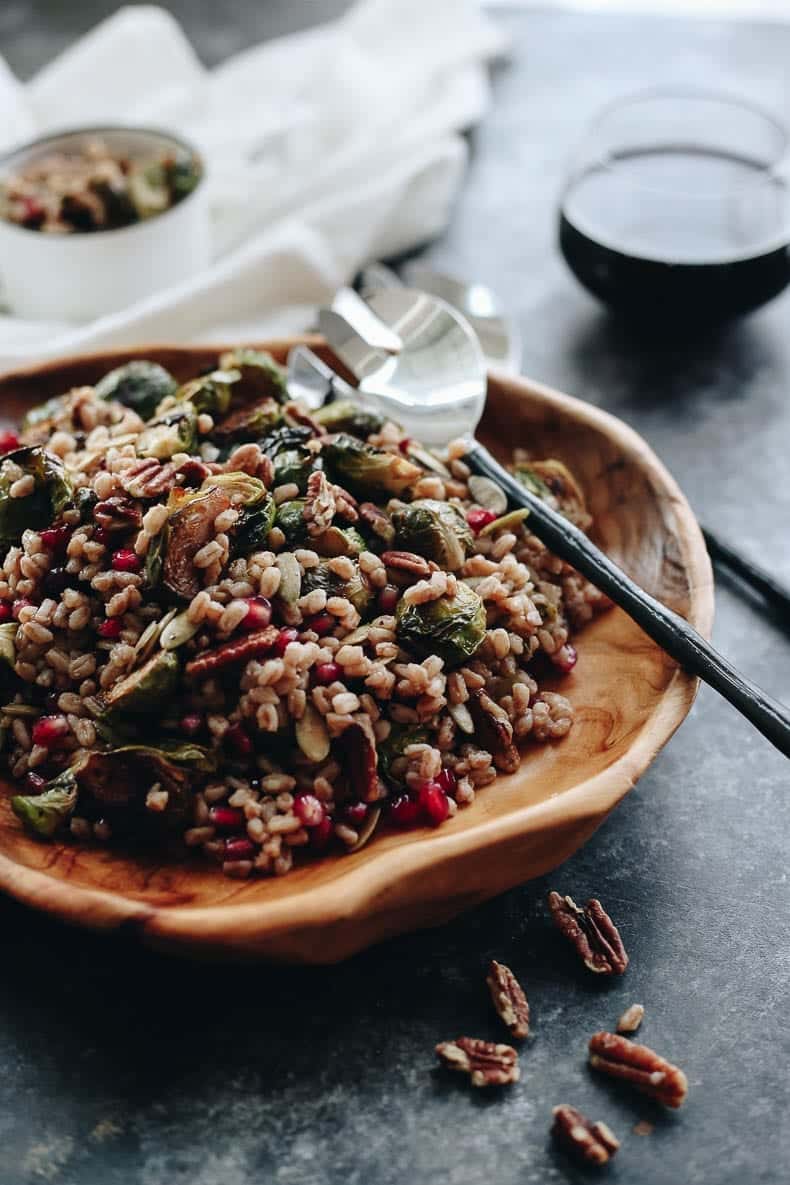 03.
Roasted Brussels Sprouts Farro Salad
A healthy recipe for fall, this Roasted Brussels Sprouts Farro Salad makes the perfect weeknight side dish or main or holiday standout dish. Simple ingredients but full of natural flavors the whole family will enjoy.
View Recipe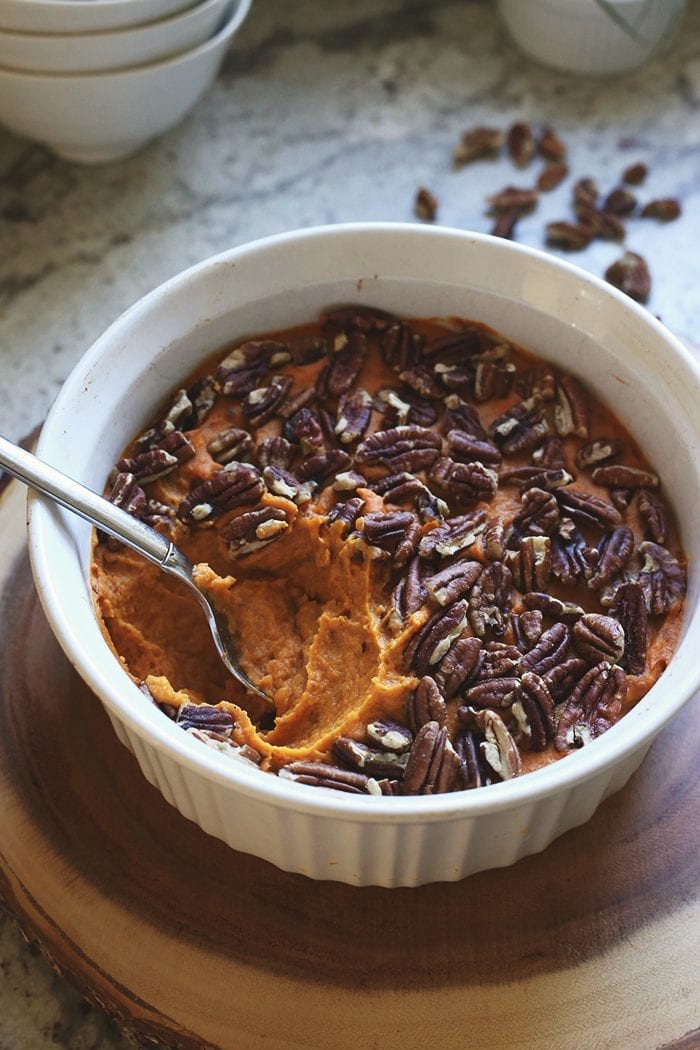 04.
Orange Pecan Mashed Sweet Potato Casserole
Welcome Fall with this zesty and flavourful sweet potato side dish! This Orange Pecan Mashed Sweet Potato Casserole is easy to make, and the perfect addition to your Thanksgiving table or weeknight dinner.
View Recipe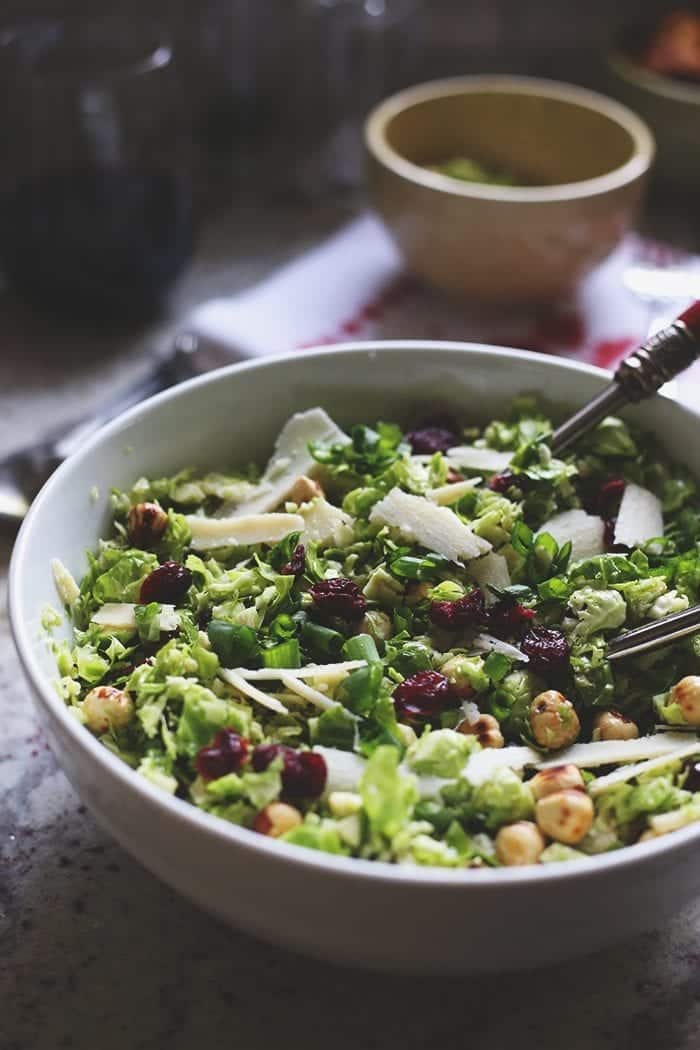 05.
Shredded Brussels Sprout Salad
A simple and easy side dish for Shredded Brussels Sprout Salad. This fresh and seasonal salad recipe is a great addition to your Thanksgiving table or for an easy weeknight dinner recipe. Top with a protein for a full meal in one!
View Recipe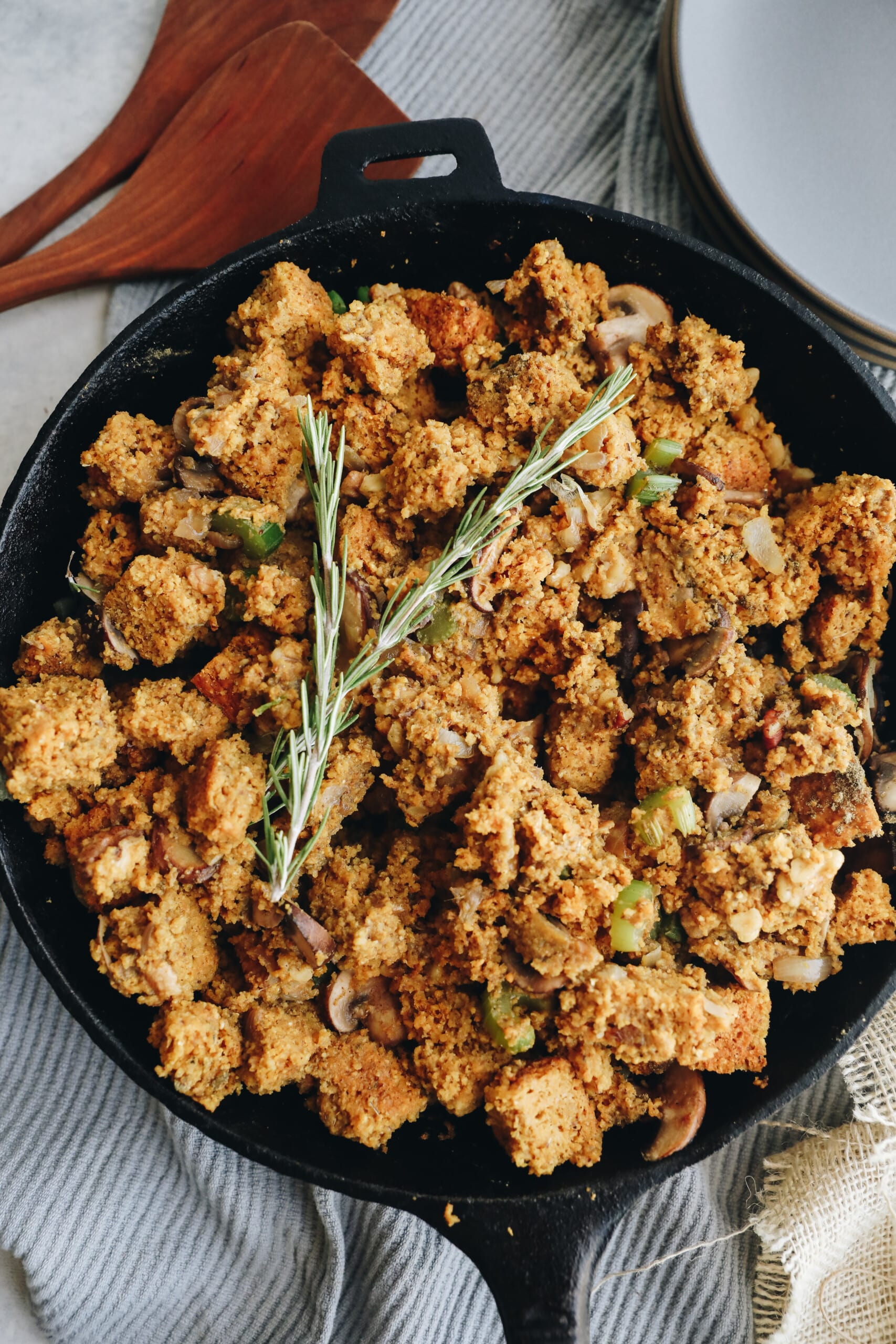 06.
Cornbread Stuffing
Ditch the boxed stuffing with this delicious and healthy cornbread stuffing recipe made with homemade cornbread, veggies and spices! Only one pan required and ready in under 30 minutes. It's perfect for your Thanksgiving feast!
View Recipe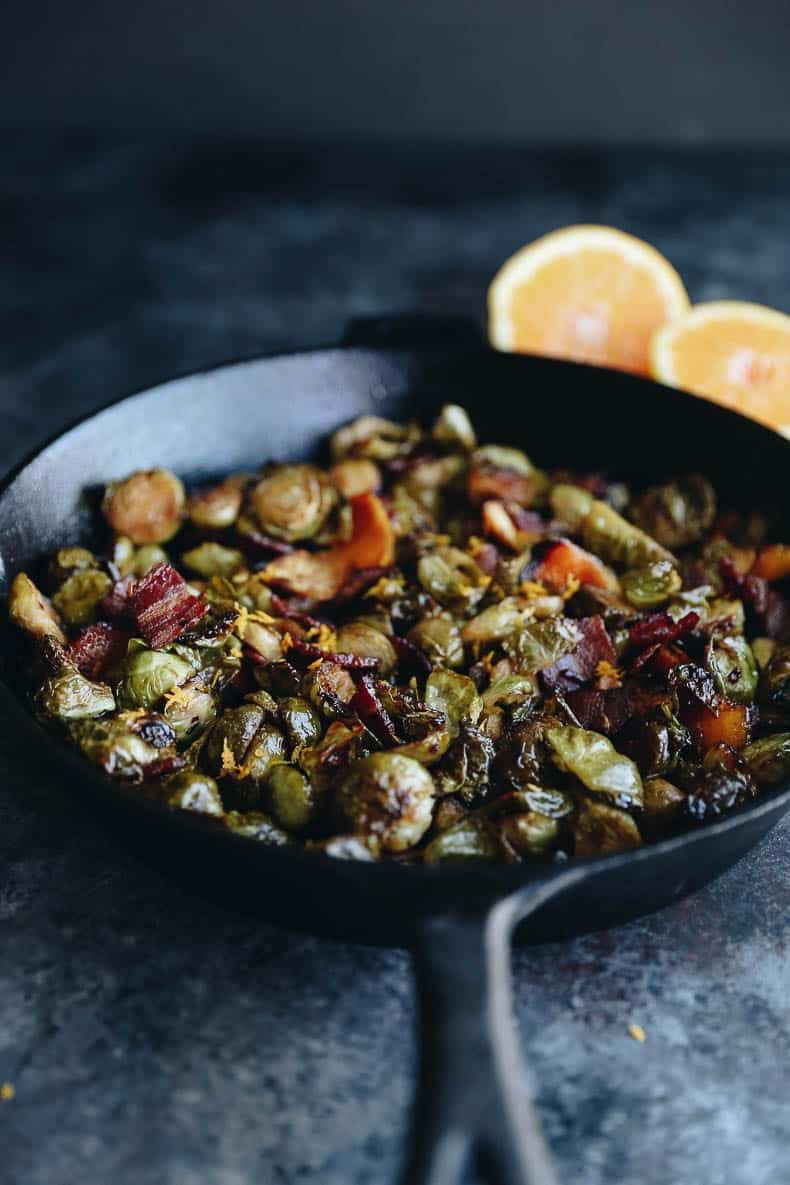 07.
Maple Bacon Brussels Sprouts
Brussel sprouts are my love language. Packed full of flavor from fresh orange and smoky bacon, these bacon brussels sprouts can be easily made in the oven or stovetop and will not disappoint.
View Recipe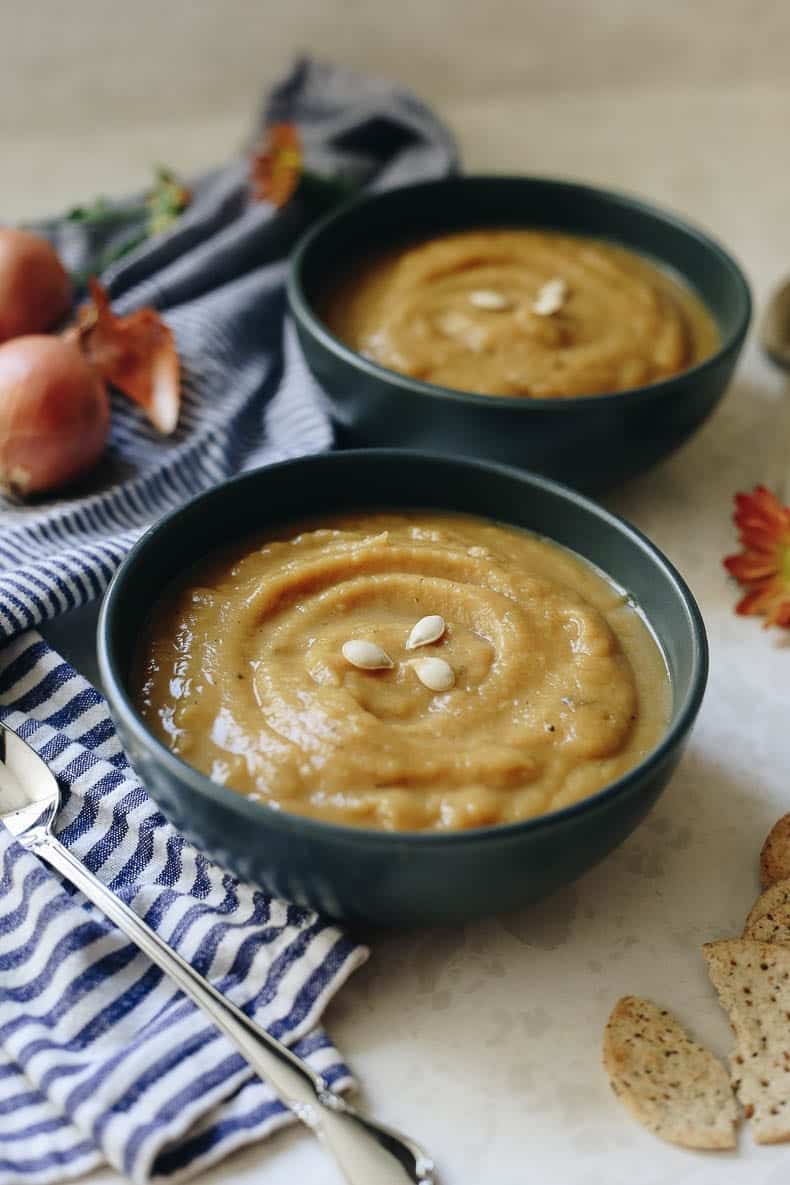 08.
Acorn Squash Soup
The best of fall, in a bowl! This healthy, autumn soup is sweet and savory with a lightly roasted flavor to make a delicious, filling and vegan fall recipe for the whole family.
View Recipe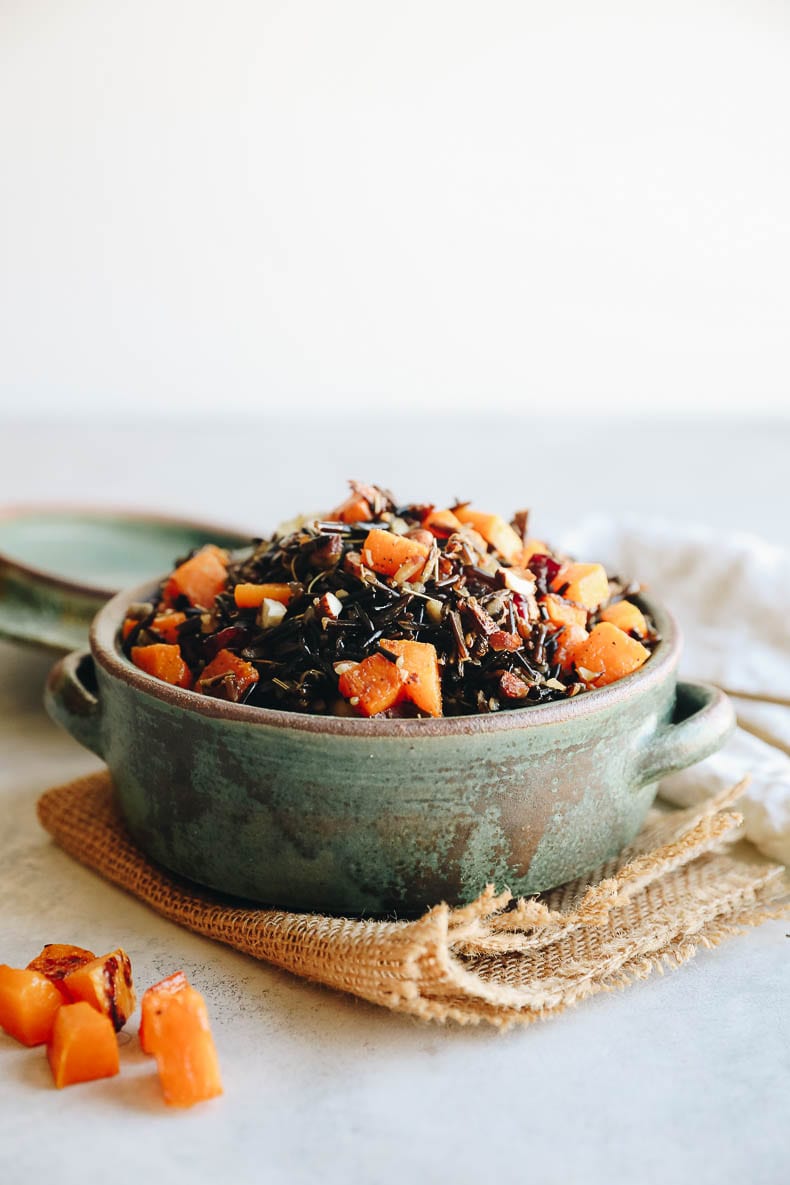 09.
Wild Rice Pilaf with Butternut Squash
A delicious whole-grain salad made with wild rice, squash, almonds, cranberries and a simple balsamic vinaigrette for an easy dinner side dish.
View Recipe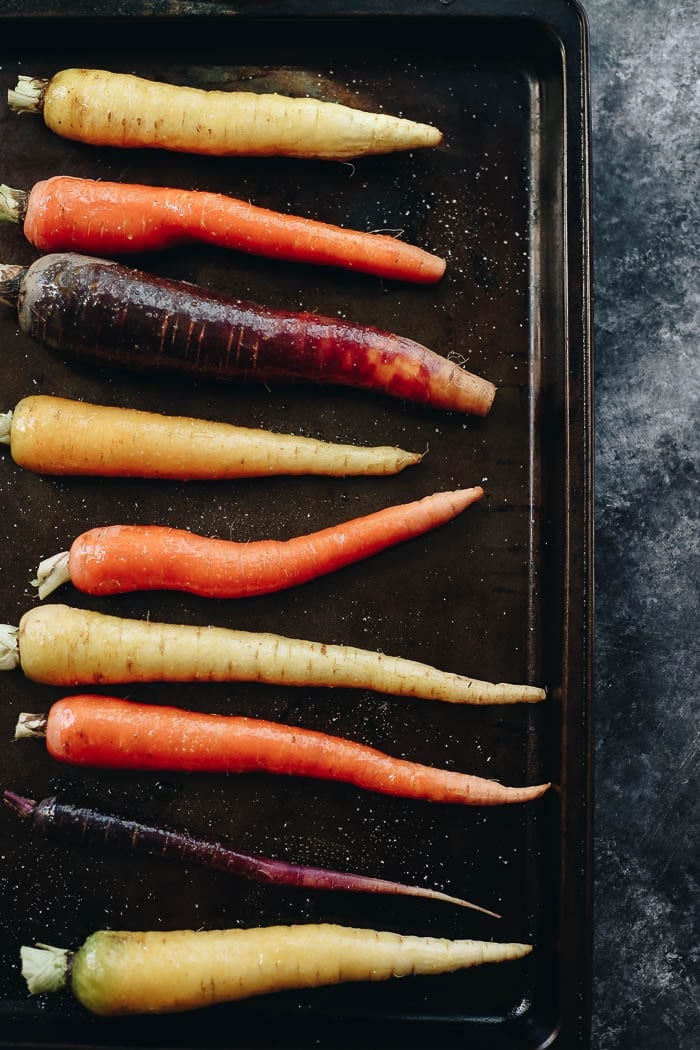 10.
Roasted Maple Dijon Carrots
Marinate your carrots and then roast to perfection for one of my favorite side dishes.
View Recipe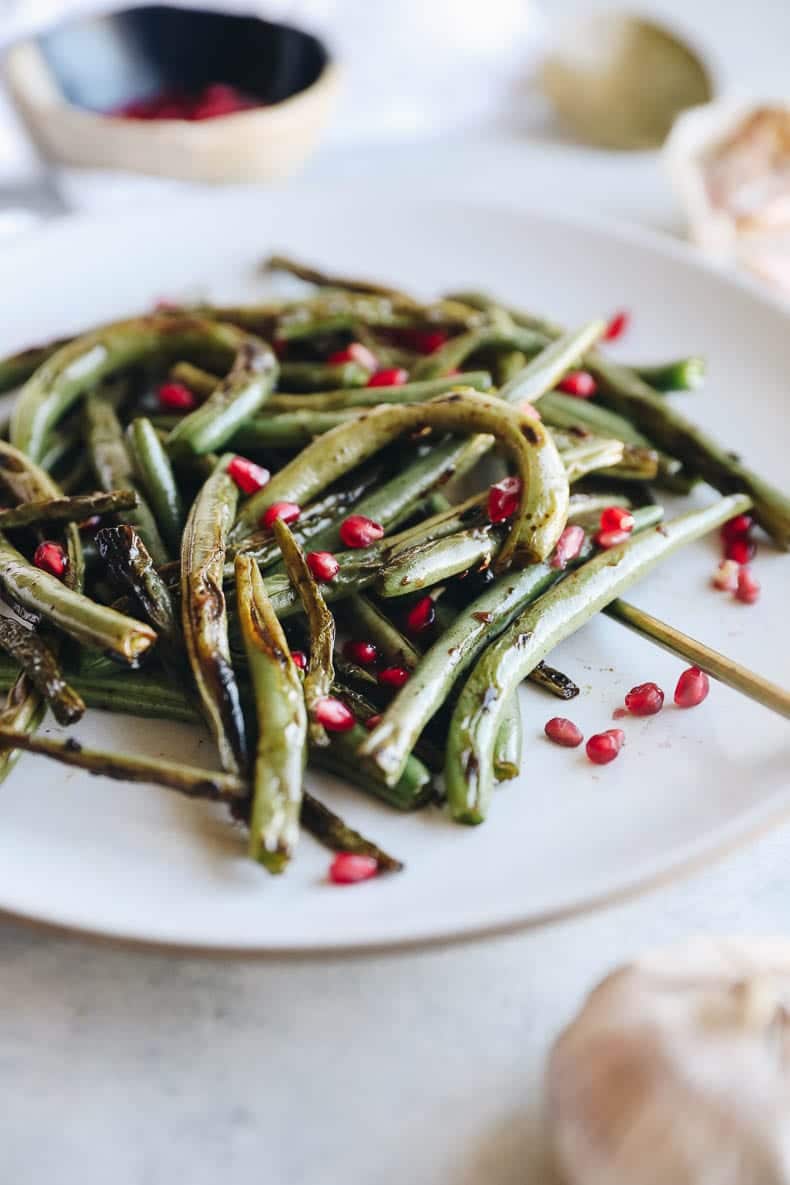 11.
Charred Green Beans
There's something about the flavour of the green beans with the pop of sweetness from the pomegranates that will keep you coming back for more!
View Recipe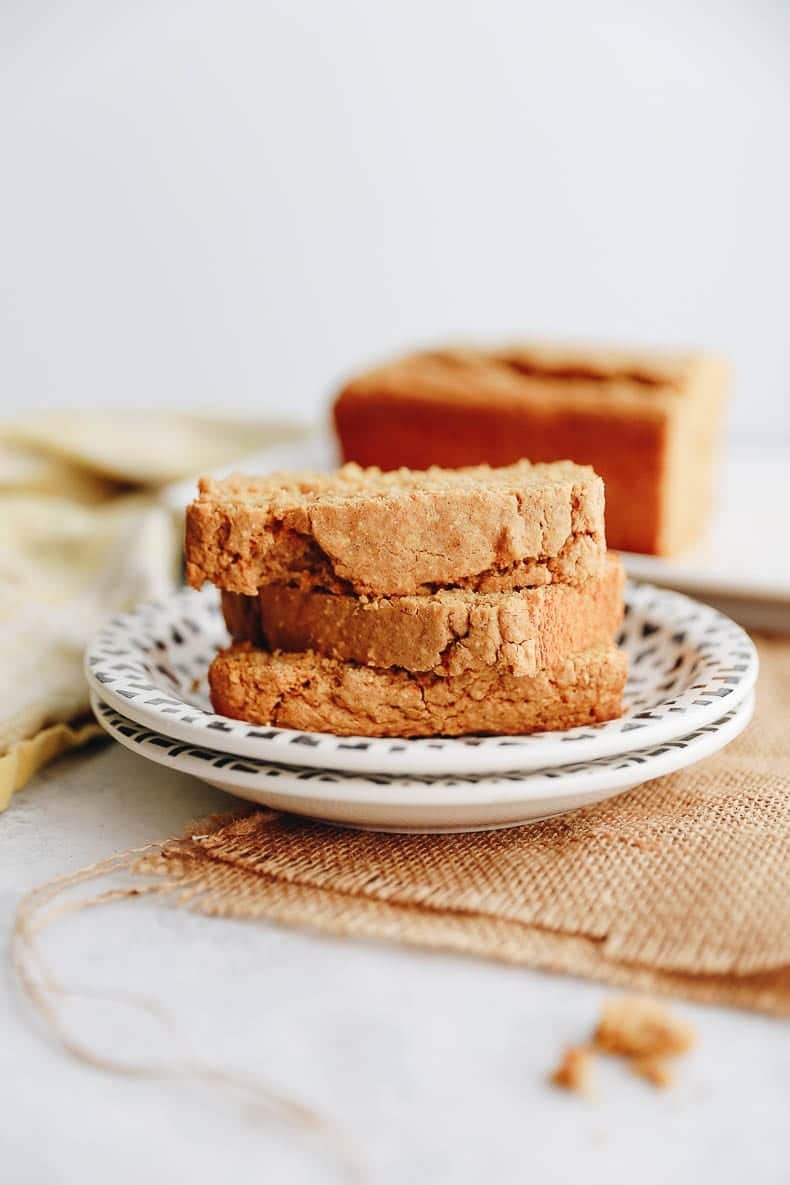 12.
Sweet Potato Cornbread
Can't have Thanksgiving without cornbread, right? This fall dish has the earthiness of cornmeal mixed with the sweetness of sweet potato for a moist and delicious healthy sweet potato cornbread loaf
View Recipe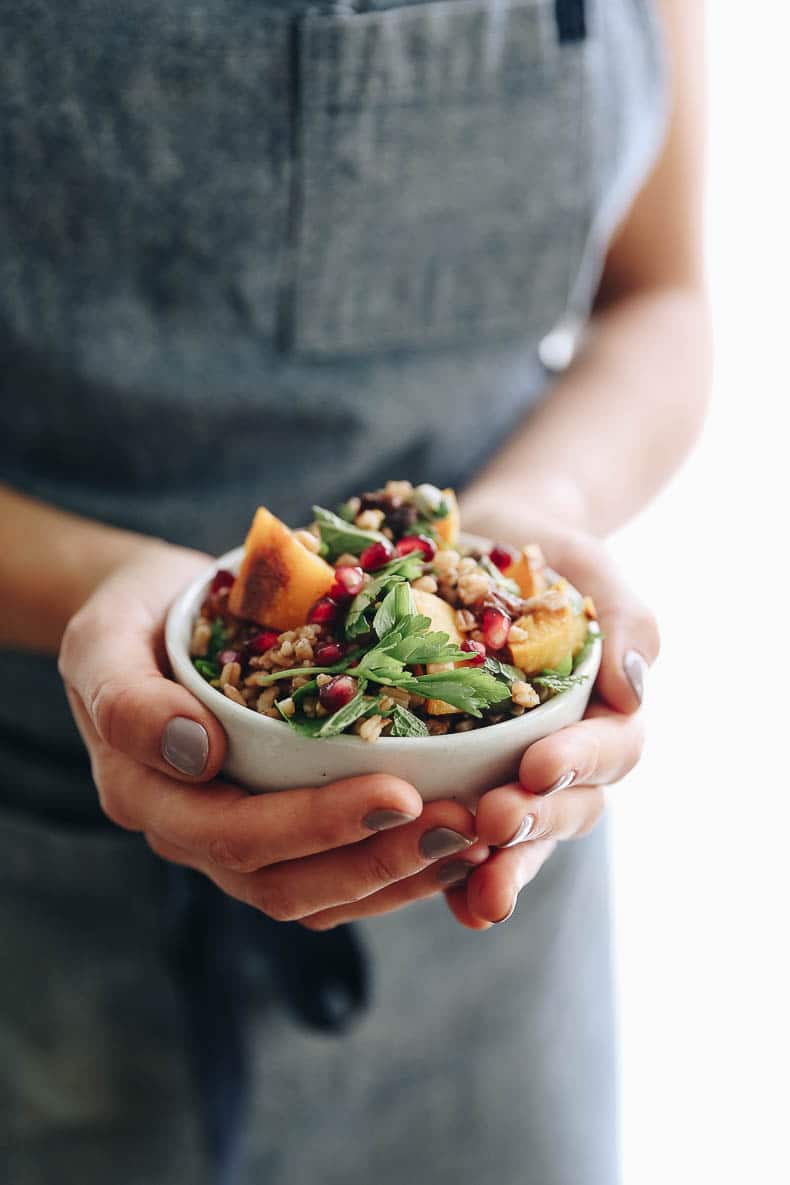 13.
Harvest Farro Salad
Get the best of fall with this farro salad with roasted butternut squash and a pomegranate molasses dressing. A seasonal favorite full of nutrition and delicious flavors!
View Recipe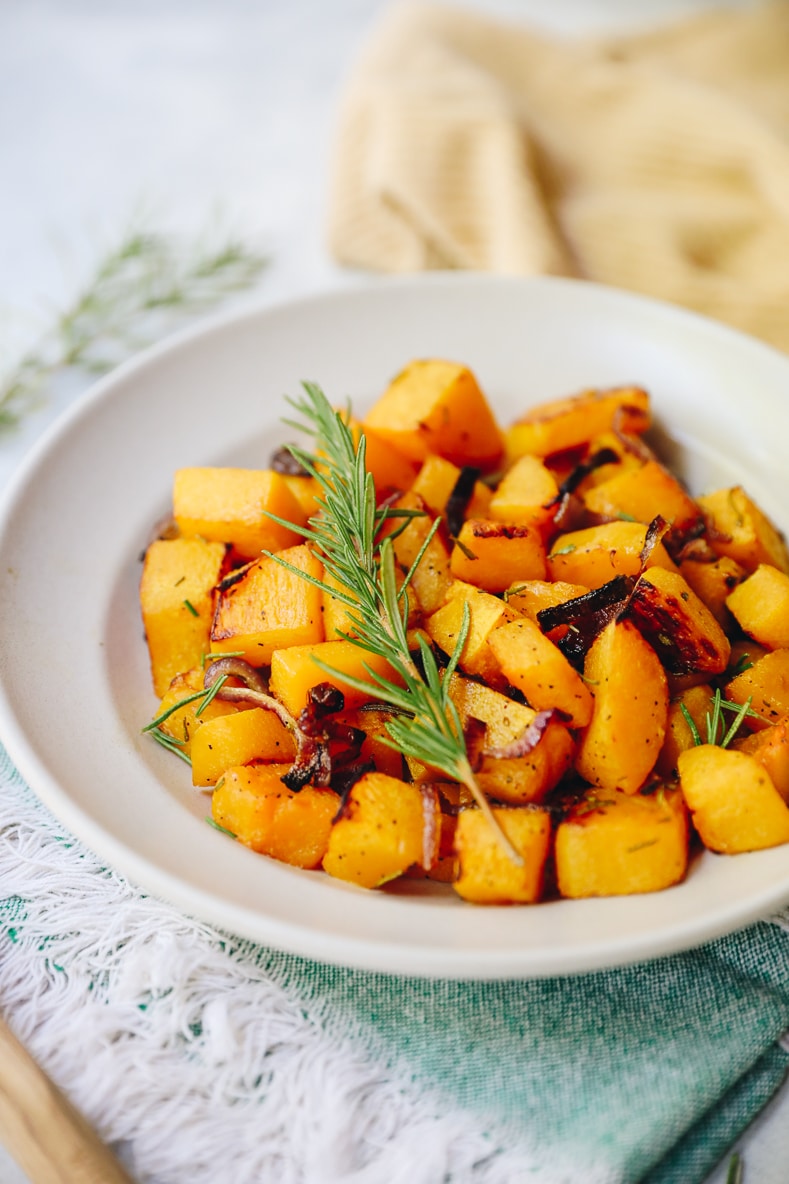 14.
Roasted Rosemary Butternut Squash
A simple fall side dish for roasted butternut squash with rosemary. Just toss with onion and olive oil and roast to perfection with a subtle hint of rosemary for flavor.
View Recipe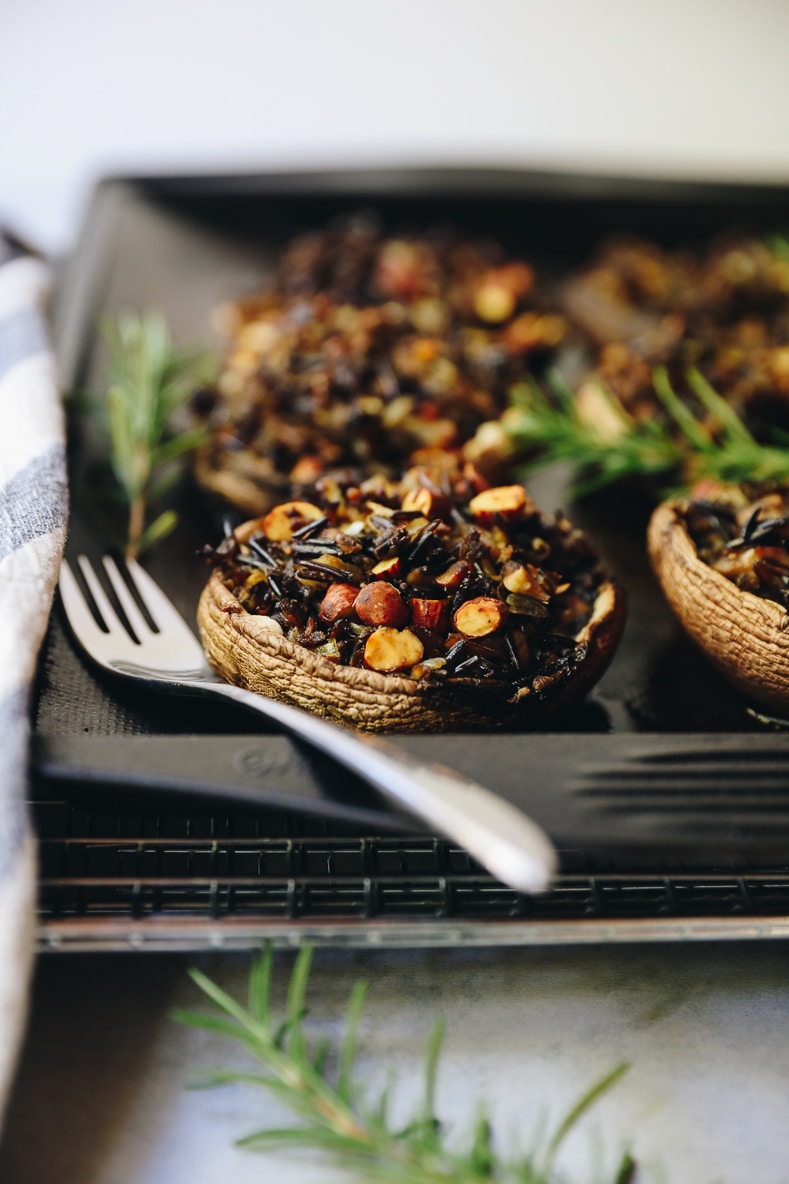 15.
Wild Rice Stuffed Portobellos
Wild Rice Stuffed Portobellos that are easy to make, gluten-free and vegan and full of nutrition for a delicious weeknight side dish recipe. Perfect for mushroom and non-mushroom lovers alike!
View Recipe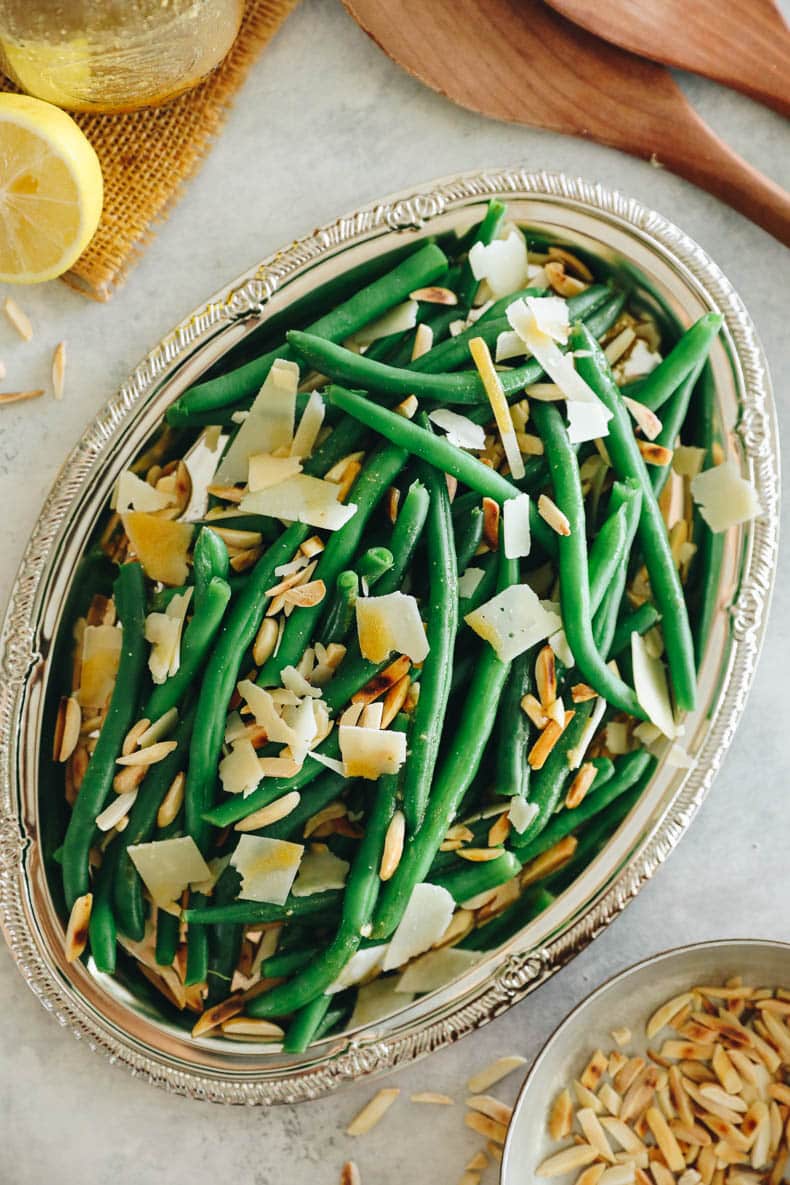 16.
Green Bean Salad
Looking for a delicious side dish or Thanksgiving recipe that packs in the flavor? This green bean salad is simple and comes together quickly but is always a fan favorite. Highlight the best of fresh green beans in this fantastic and easy recipe.
View Recipe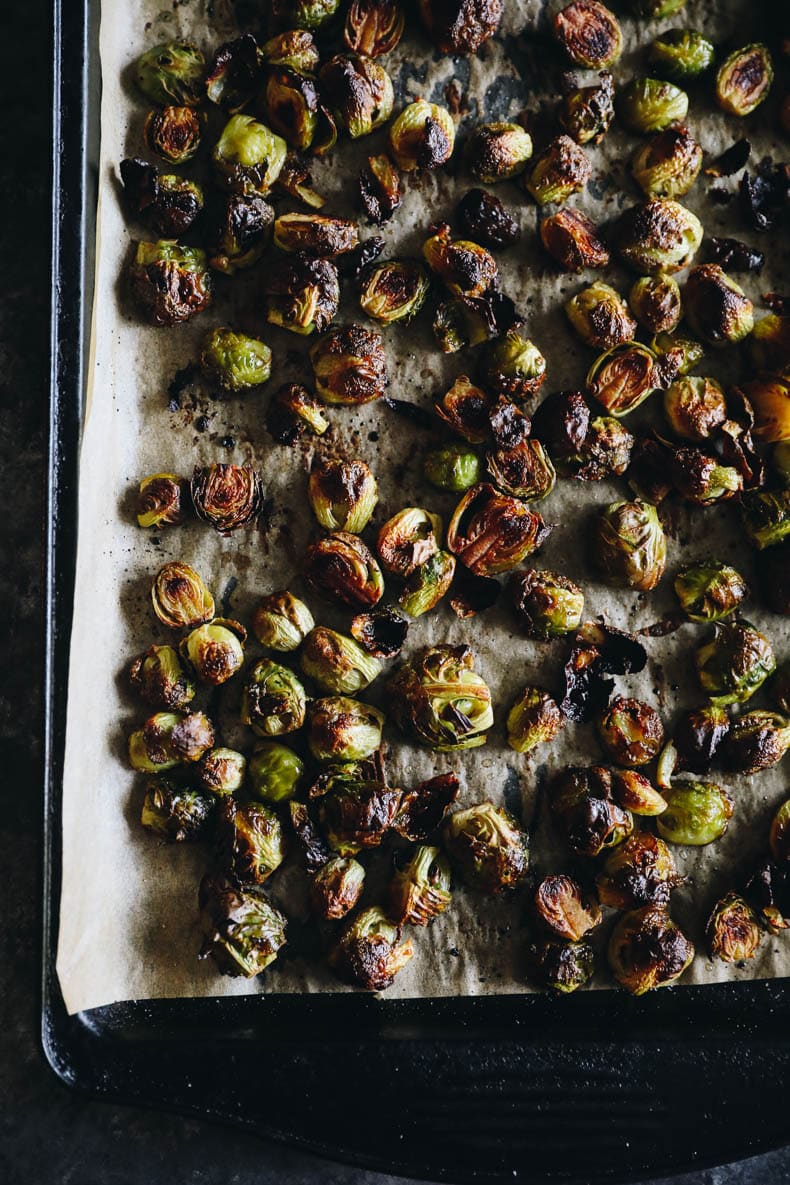 17.
Roasted Brussel Sprouts with Balsamic
A classic roasted brussels sprouts recipe with a balsamic vinegar twist. The perfect side dish or Thanksgiving/fall dish packed-full of healthy ingredients and flavors.
View Recipe