This vegan gift guide is full of unique, fun and practical gifts with a focus on sustainable gifting ideas! Perfect for the vegan in your life, as well as anyone who deserves a creative gift!
From kitchenware to fashion and beauty to books, there's something for everyone in this guide.
This post contains some affiliate links. If you purchase something here through a link, I receive a very small commission. There is no additional cost to you and it helps me continue doing the work I love (win-win!). See my privacy policy for more information.
PS: The prices below reflect the prices on the date this post was last published and may have changed since.
Table of Contents:
1. Books
2. Kitchen Gifts
3. Food & Drink
4. Home Gifts
5. Fashion: Clothing
6. Fashion: Accessories
7. Personal Care & Beauty
8. Experiential
9. Wrapping
Books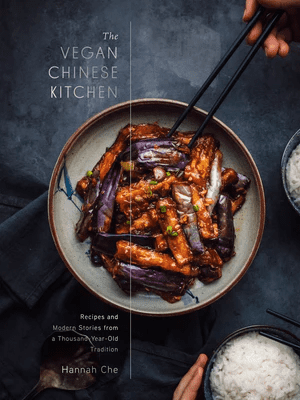 The Vegan Chinese Kitchen: Recipes and Modern Stories from a Thousand-Year-Old Tradition
In one of the coolest cookbooks from this year, Hannah Che shows us the magic of the longstanding Chinese tradition of plant-based cooking through beautiful stories, photography, and recipes.
Every time I see one of her creative recipes, my jaw is on the floor.
Buy for: The home chef who's eager to try new ingredients and cooking methods.
Price: $31.50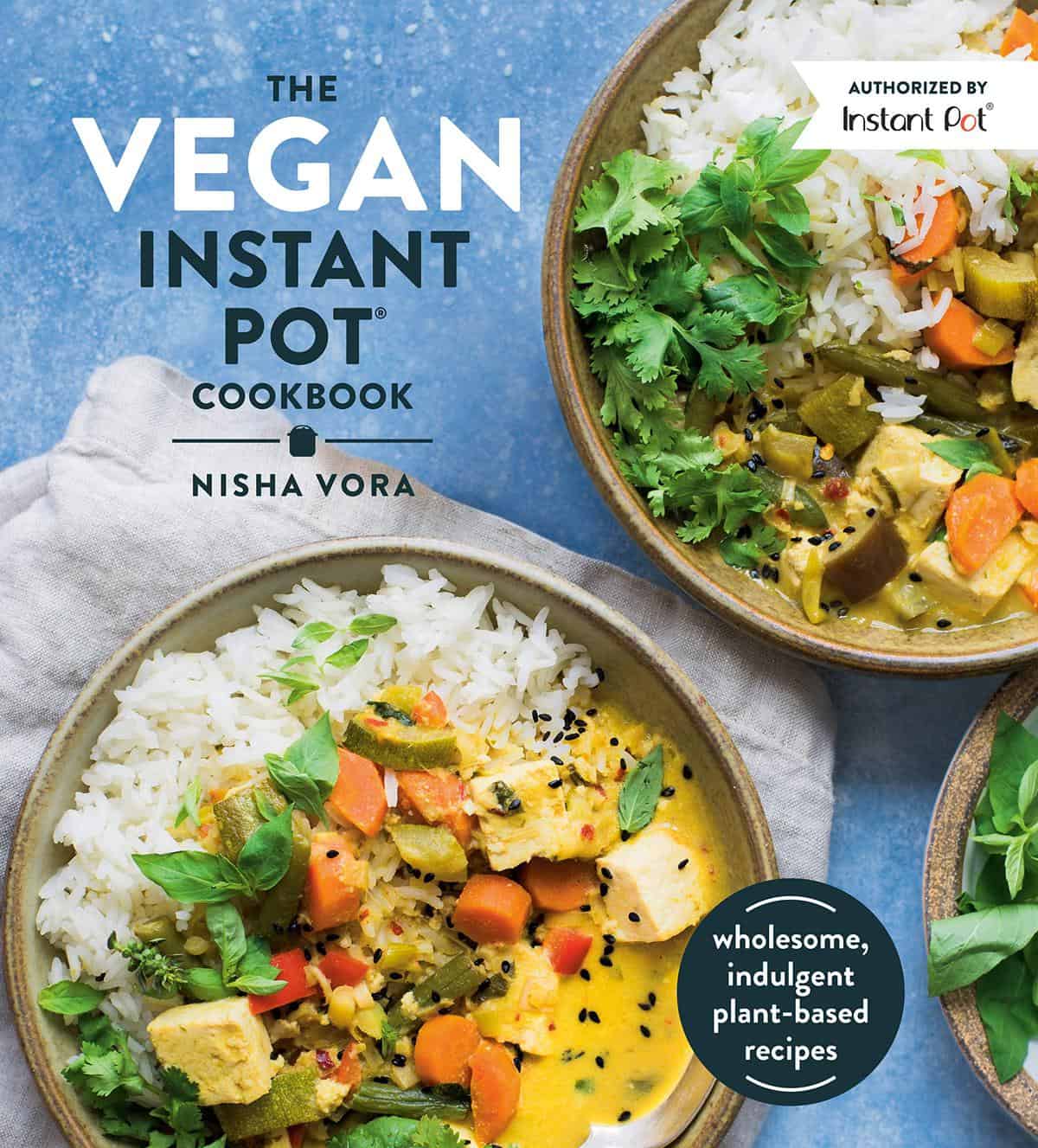 The Vegan Instant Pot Cookbook
My first cookbook has to be on this list, obvi.
It contains more than 90 wholesome yet indulgent vegan recipes that are made easy with the Instant Pot, plus a comprehensive primer on how to cook all your common vegan foods in the Instant Pot.
Buy for: The Instant Pot fanatic (you know who they are, they can't stop talking about the Instant Pot)
Price: $16.39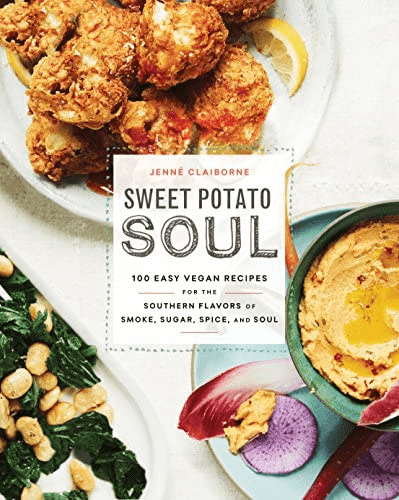 Sweet Potato Soul Cookbook
Jenné Claiborne's Sweet Potato Soul is a must in every vegan kitchen. The first time I tried the sweet potato pancakes in this book, I was like okay, honey!
From pound cakes and fruit cobblers to smokey collard greens and crabcakes, these vegan takes on crave-worthy soul food are good for your health, heart, and soul.
Buy for: The health-conscious comfort food lover
Price: $12.99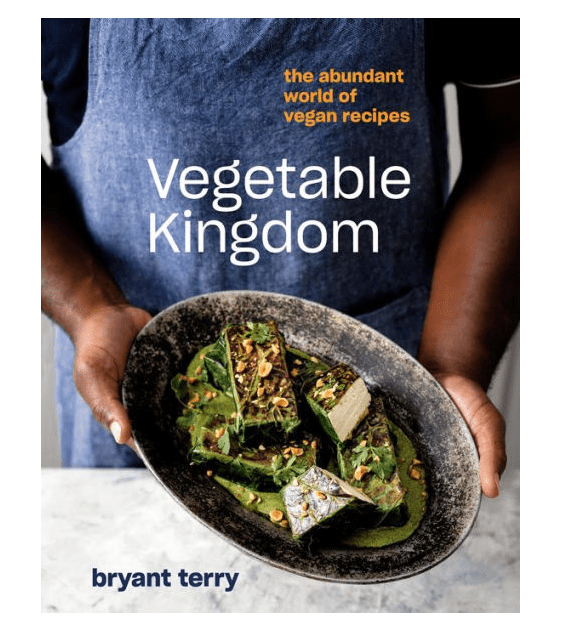 Vegetable Kingdom: The Abundant World of Vegan Recipes
Food justice activist and author Bryant Terry breaks down the fundamentals of plant-based cooking in Vegetable Kingdom, showing you how to make delicious and fancy meals from vegetables, grains, and legumes.
I've tried several recipes from this book, and I'll just say, the man knows his way around the kitchen!
Buy for: The foodie who's well traveled
Price: $12.71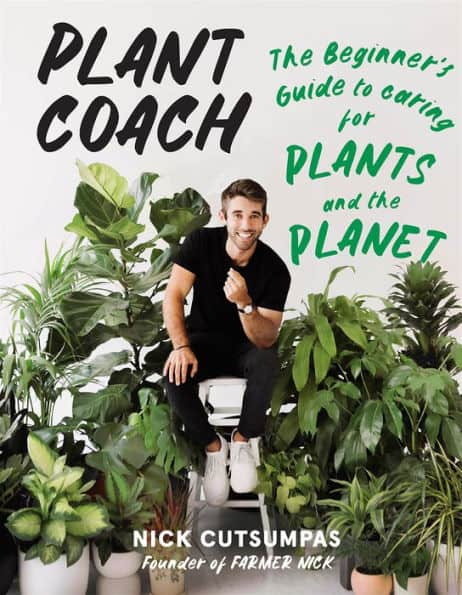 Plant Coach: The Beginner's Guide to Caring for Plants and the Planet
Most of us think we love houseplants, but most of us are also terrible plant parents.
Plantrepreneur Nick Cutsumpas is here to change that. He uses science and sustainability to coach us novice plant owners on how to find the right houseplants for our particular spaces and how to help these plants not only not die but thrive.
Buy for: All the new plant moms and dads
Price: $24.35
Kitchen Gifts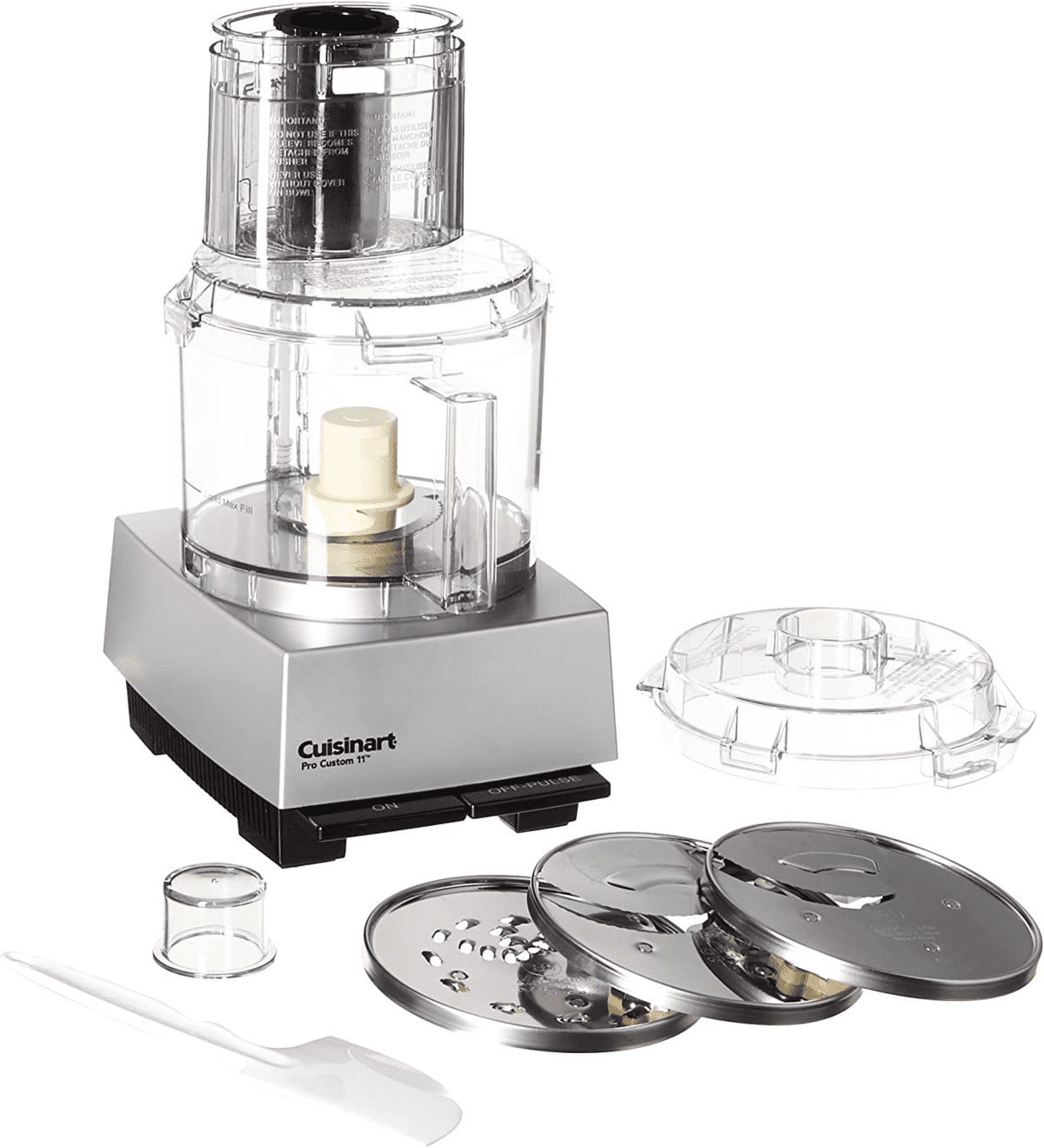 Cuisinart 11-Cup Food Processor
Italy might tell you that the only real way to make pesto is in a mortar and pestle, but have they heard of saving time??
This is the food processor I've used for years and it makes cooking and prep so much quicker.
It's got different slicing discs, a shredding disc, a chopping/mixing blade, and two sizes of pushers. The best.
Buy for: The healthy foodie
Price: $179.95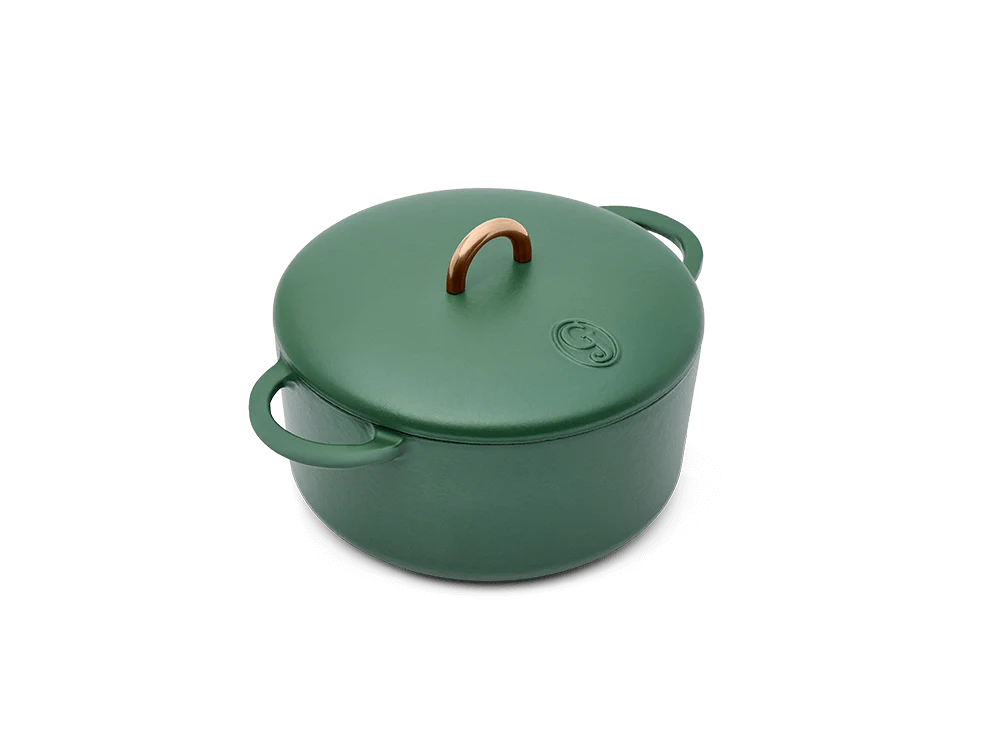 Great Jones Dutch Baby
I truly feel jealous when I look at this Dutch oven. Like, why am I not this cute? It's the CUTEST.
The mini Dutch oven is great for small kitchens, cooking for 1 or 2, and homemade bread. Plus, it makes you look hipper than all the other home cooks.
Buy for: The trendy home cook
Price: $70 (currently on sale)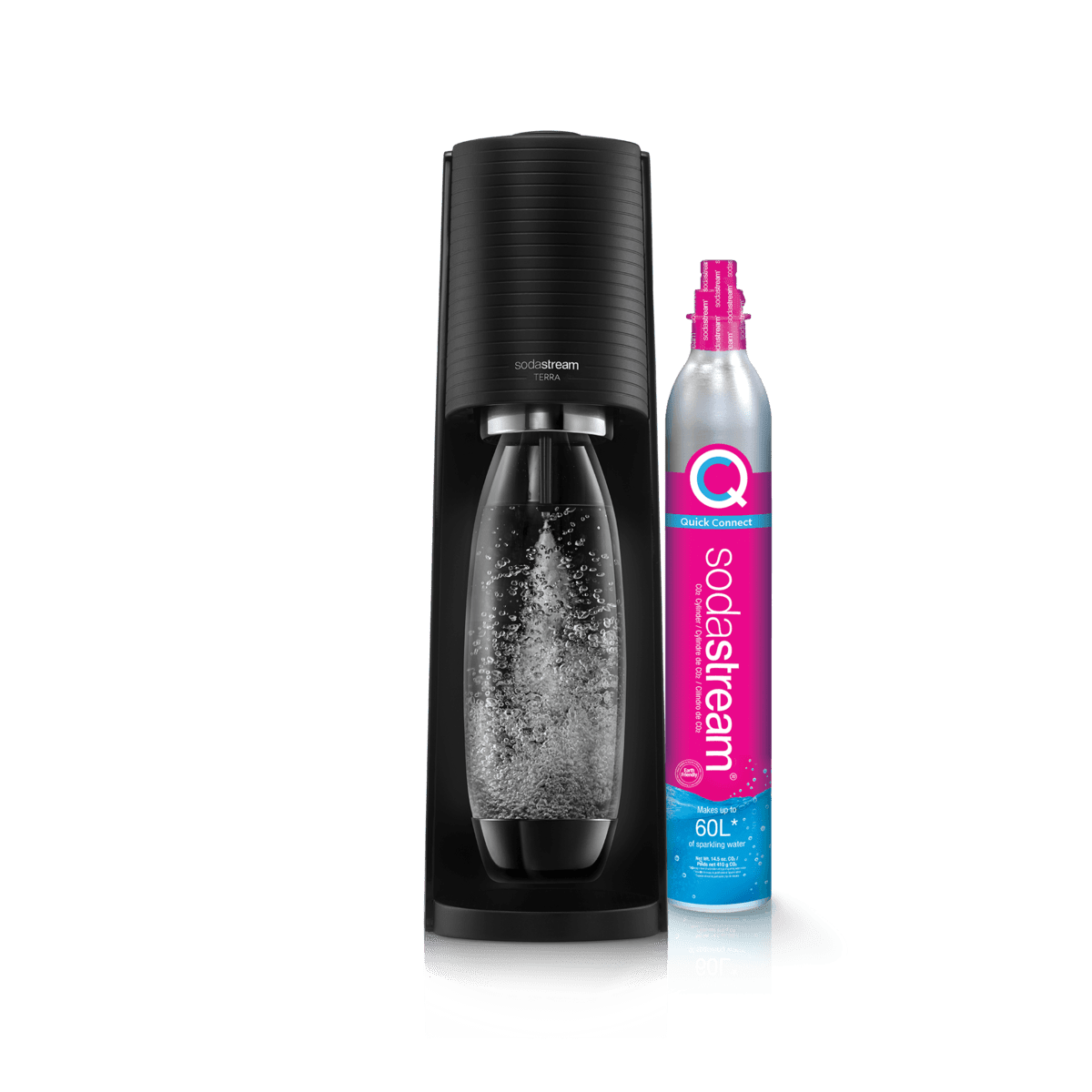 SodaStream Sparkling Water Maker
Bubbly water has all the effervescence of soda without any of the chemicals. Genius.
But buying it at the store = lots of single-use soda cans.
So make it at home (or give the gift of making it at home!).
When you're done with your C02 tank, take it back to the store to be reused and receive a discount on your next tank. Win-win!
Buy for: The bubbly water addict
Price: $89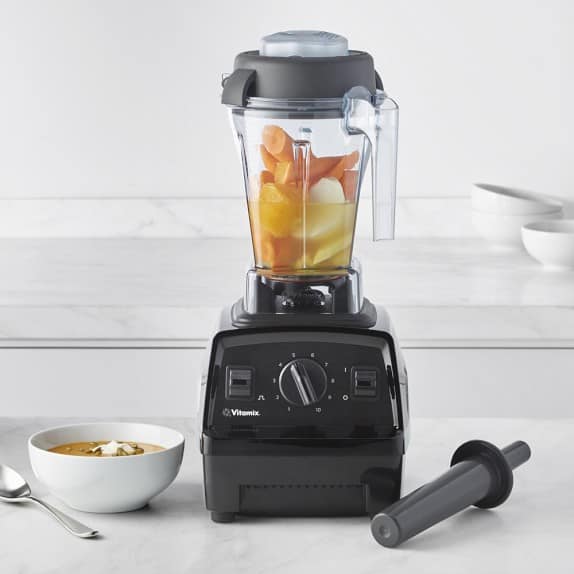 Vitamix E310 Explorian Blender
A Vitamix will seriously take your plant-based cooking to the next level (and make it so much easier).
Ten variable speeds allow you to refine every texture with culinary precision, from the smoothest purées to the heartiest soups.
Yes, it's a splurge, but if you love someone, the only way to really show them is to buy them an expensive gift.
Buy for: The healthy foodie
Price: $289.95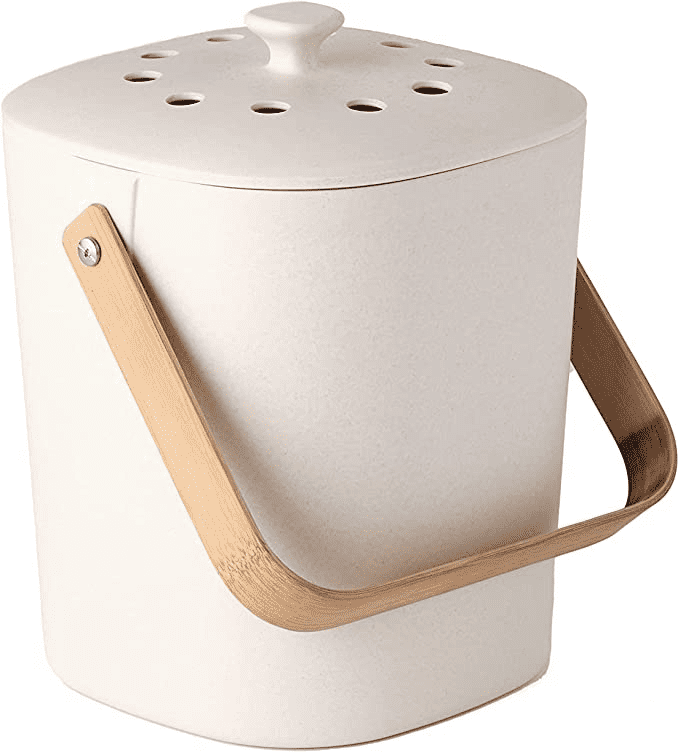 Food Compost Bin, Indoor Food Composter for Kitchen
Let's face it. Composing will probably never be sexy. But, it can at least be cute.
Make it easier for your loved ones to compost with this chic and cute compost bin. Plus, you can convert your own organic waste into compost to enrich the soil in your backyard!
Buy for: The eco-friendly chef and any of your "crunchy" friends
Price: $39.99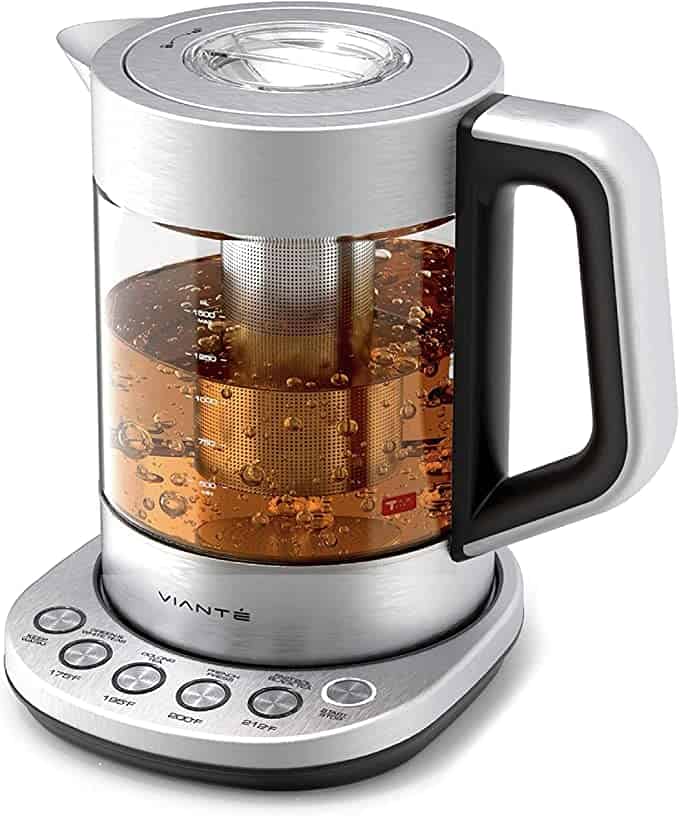 Electric Glass Kettle and Tea Maker
Drinking tea is one of life's greatest joys (is that just me?).
But did you know that many tea bags are made with microplastics? So leave the boxes of tea bags on the grocery shelf because you can steep up up to 1.6 liters of loose leaf tea (or fresh fruit) in this electric kettle (it also has beverage-specific temperature presets and a 30-minute keep warm function).
Buy for: The tea or coffee connoisseur
Price: $69.99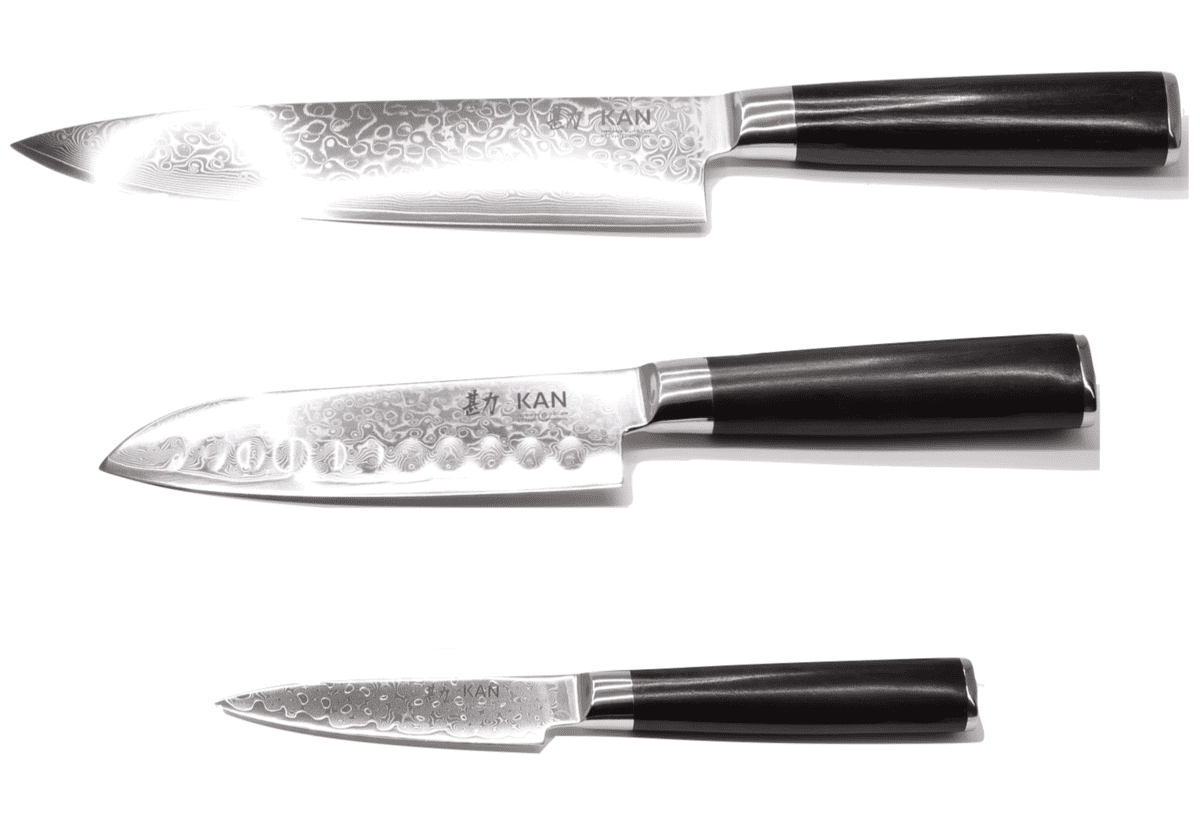 KAN Core Basic Set
KAN makes incredible quality knives that I use myself (it's a wonderful small business to support!).
With an 8-inch Chef, 3.5-inch paring and 6-inch Santoku knife, these are all the tools you need for success in the kitchen.
Buy for: the serious home chef (or your sister who uses steak knives from Walmart for everything…I am not naming names)
Price: $249 (Use code "Nisha" for $5 off!)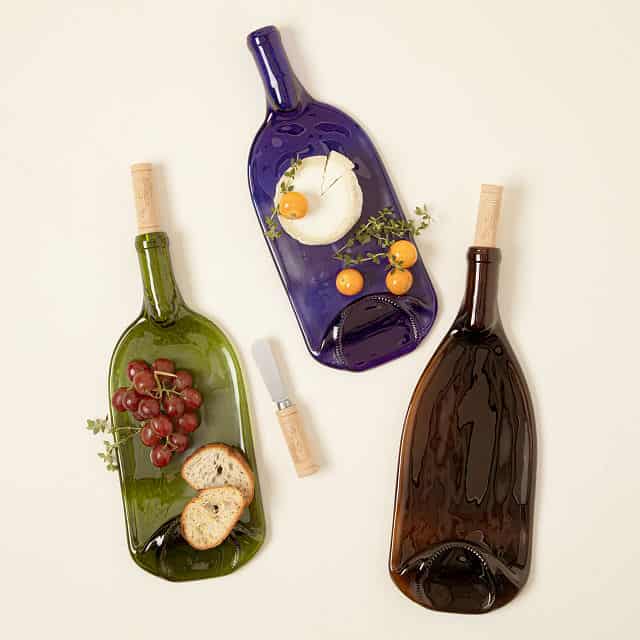 Recycled Wine Bottle Platter with Spreader
These one-of-a-kind glass platters are kiln-formed from recycled bottles gathered from the roadside and forests in Wyoming.
Rustic yet refined, they make a great vessel for serving picnic fare..
Buy for: The entertainer, especially the one who likes to be reminded of wine all the time (me)
Price: $24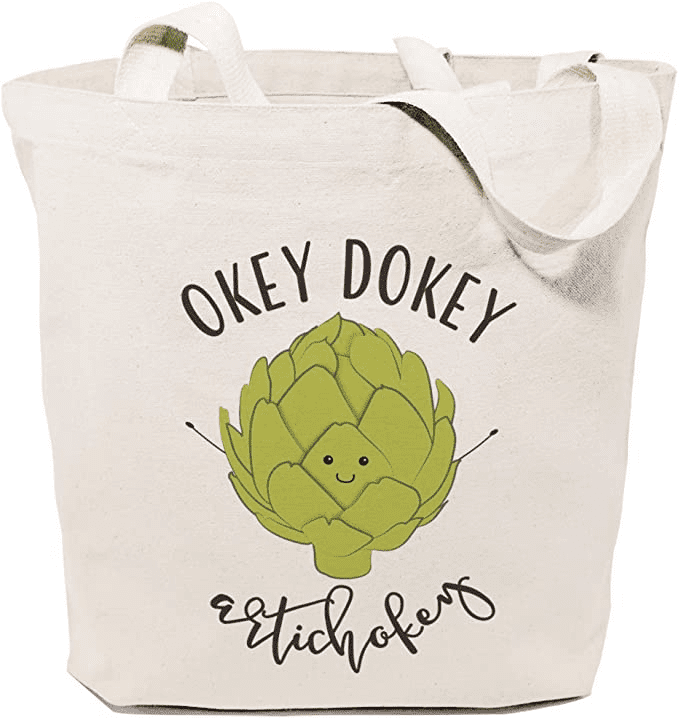 Fun Food Pun Reusable Tote Bag
Encourage your loved ones to ditch the plastic and paper grocery bags by gifting them the seriously cutest grocery tote!
Buy for: The farmers market lover who doesn't mind a food pun
Price: $18.99
Food & Drink Gifts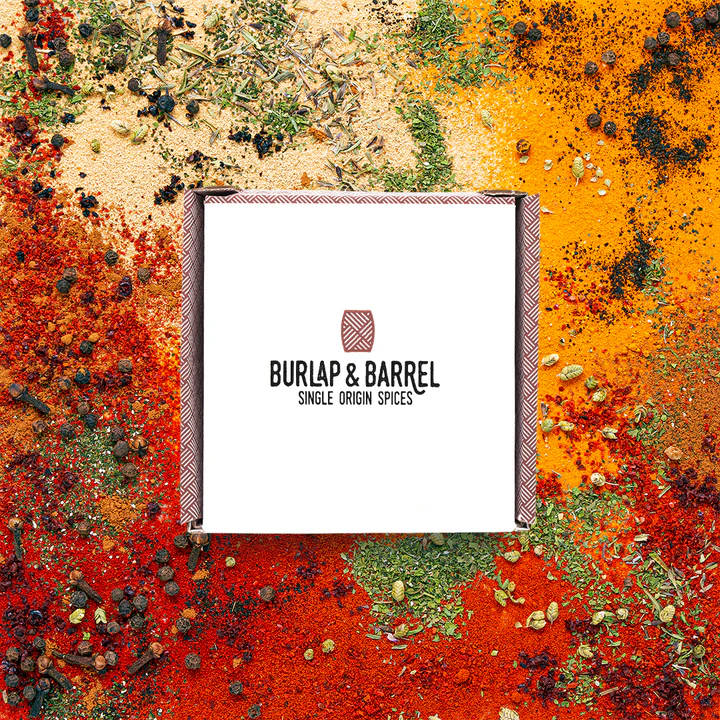 Burlap & Barrel Spices Gift Set
These are the spices that changed my life. And I don't exaggerate!
They're single origin spices grown sustainably and equitably by small farmers across the globe.
You can build a set of 6 (or 9 or 12) spices in this bundle.
Buy for: The adventurous cook (OR the person who thinks garlic powder is the only spice they need)
Price: $49.99+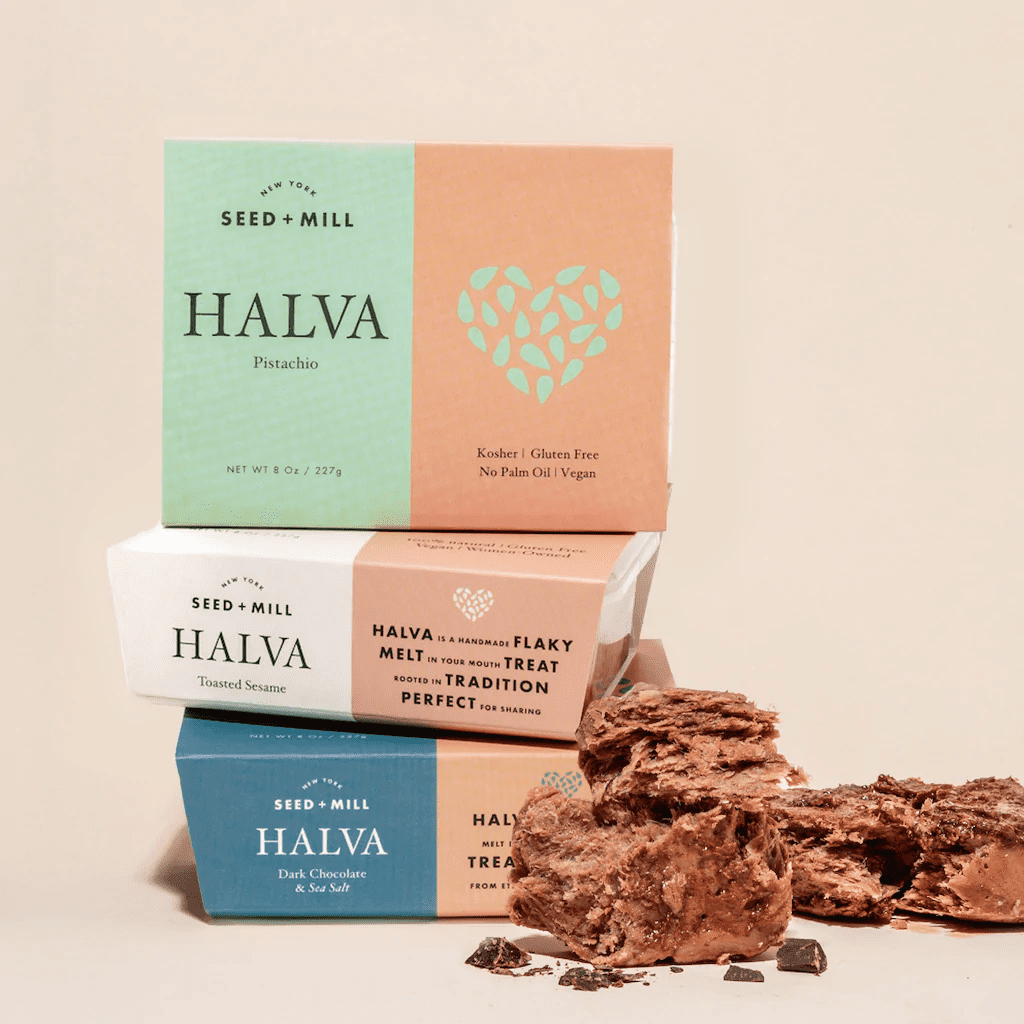 Seed + Mill Best Sellers Halva Trio
Once you try Seed + Mill's halva, you will have an epiphany.
The epiphany is "why haven't I been eating halva all along??"
This Halva Trio features three 8-oz boxes of their best selling flavors: Pistachio, Sea Salt Dark Chocolate and Toasted Sesame!  
Buy for: The wholesome dessert lover
Price: $45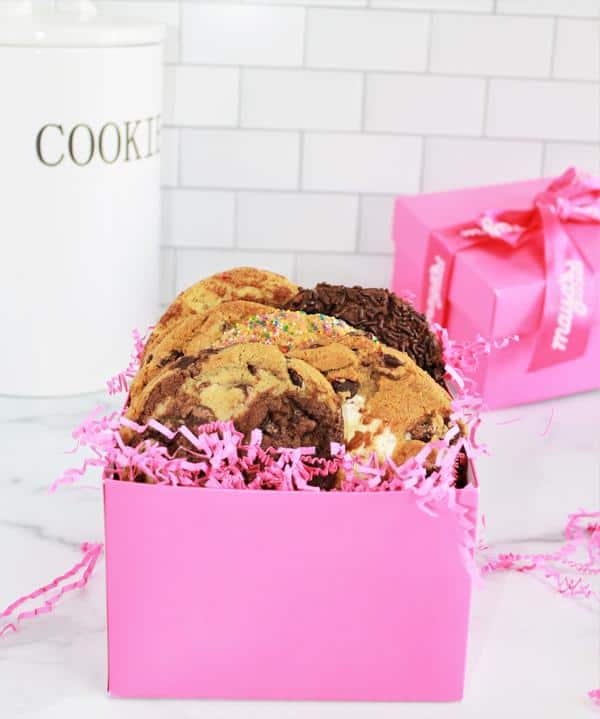 A Gift Box of Vegan Cookies
My favorite vegan cookies. These are the "gateway" vegan treats I share with omnivores as part of my covert operations to get them excited about vegan food.
A Black Woman Owned Company based out of San Diego, CA.
Buy for: The sweet tooth
Price: $28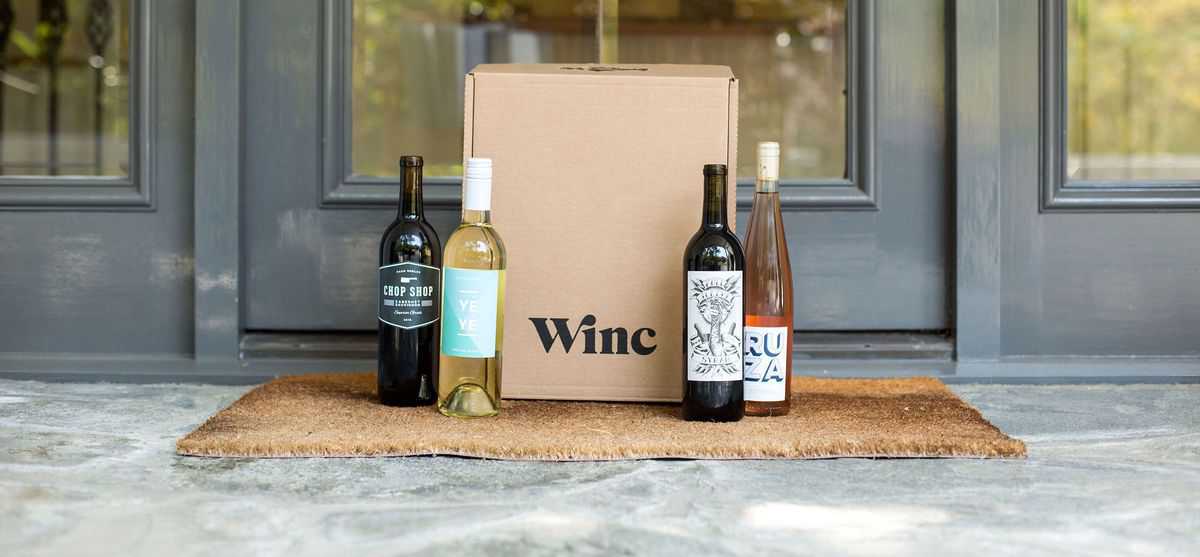 Vegan Wine Club Subscription
As a wine-o, I've tried many of the vegan wines available through wine subscription brand Winc.
And it's so fun to gift a subscription to a loved one who loves wine as much as me.
Start building a vegan wine box for your loved one (or yourself)!
Buy for: The oenophile
Price: $24.95 for 4 bottles the first month
Premium Vegan Snack Box
Bunny James Premium Vegan Box is a collection of 20 individually wrapped healthy vegan protein-rich snacks.
Buy for: The serial snacker / the frequent traveler who always complains there are no good vegan snacks at the airport
Price: $42.99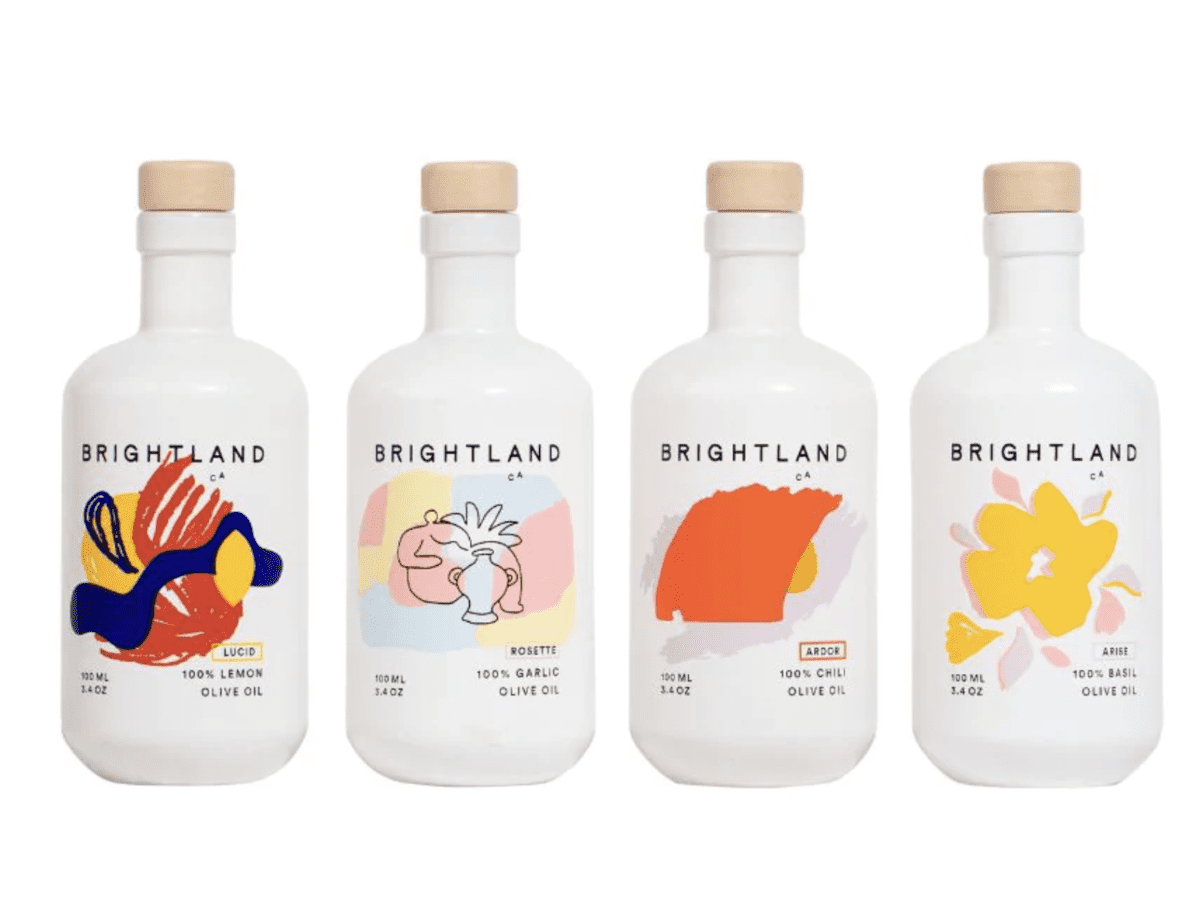 Brightland Olive Oils
Easily the best extra virgin olive oils I've tried. These make anything taste amazing, even the roughage that is an unmassaged kale salad.
Their original flavors are excellent, or you can gift this fun set of flavored mini olive oils. You can't go wrong because they're all liquid gold.
The olives are sourced from a family-run olive farm in California, then cold pressed. No fillers or preservatives.
Buy for: The gourmet cook
Price: $85
Home Gifts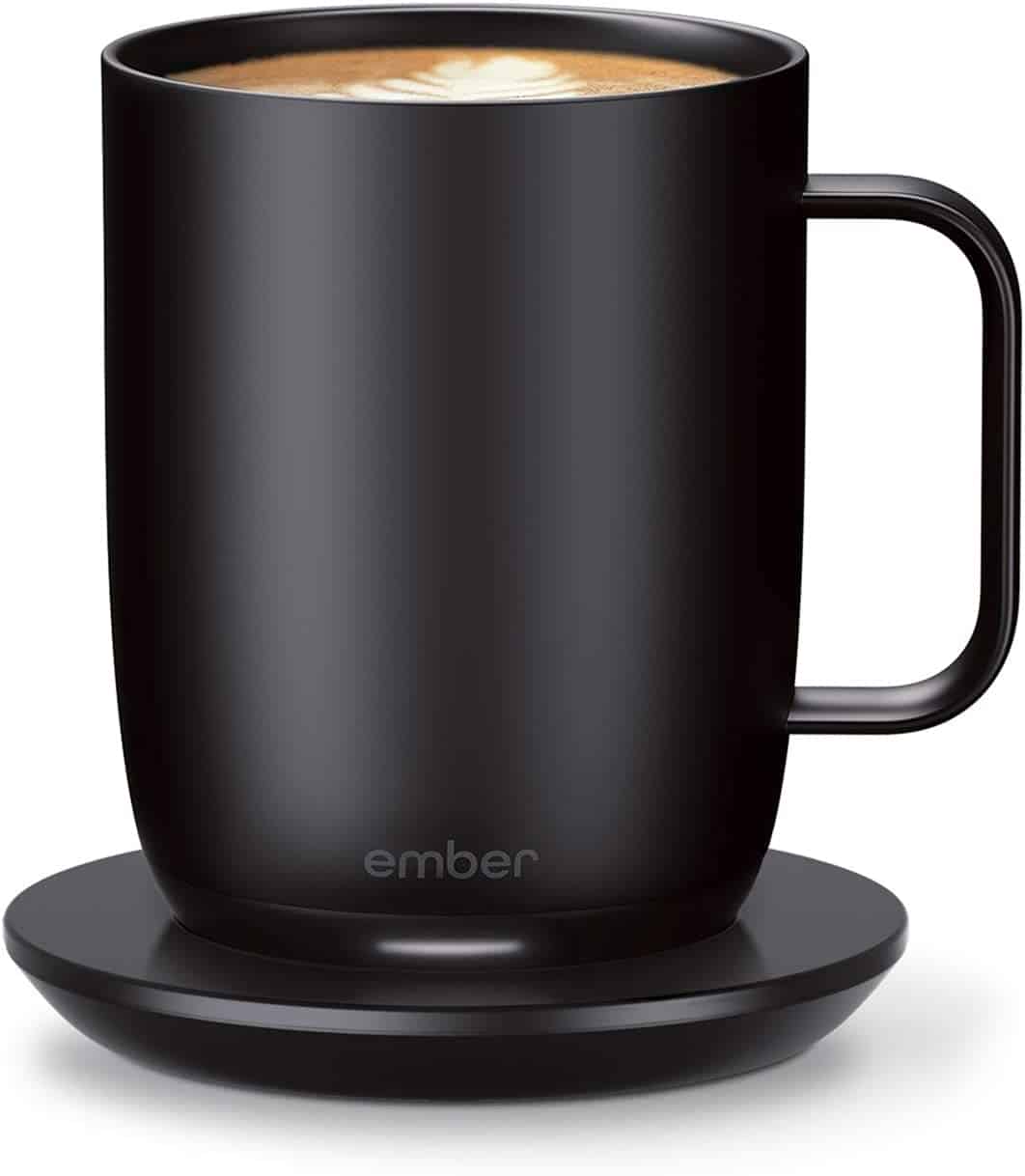 Ember Temperature Control Smart Mug
Gone are the days where you get to enjoy exactly one sip of the perfect hot coffee before it tastes like lukewarm battery acid.
Because this smart mug keeps your beverages at your desired temperature for up to 90 minutes!
I am not joking when I say this is most life-changing purchase I've made this year.
Buy for: Anyone who works at a desk and prefers their coffee/tea hot instead of lukewarm
Price: $142.95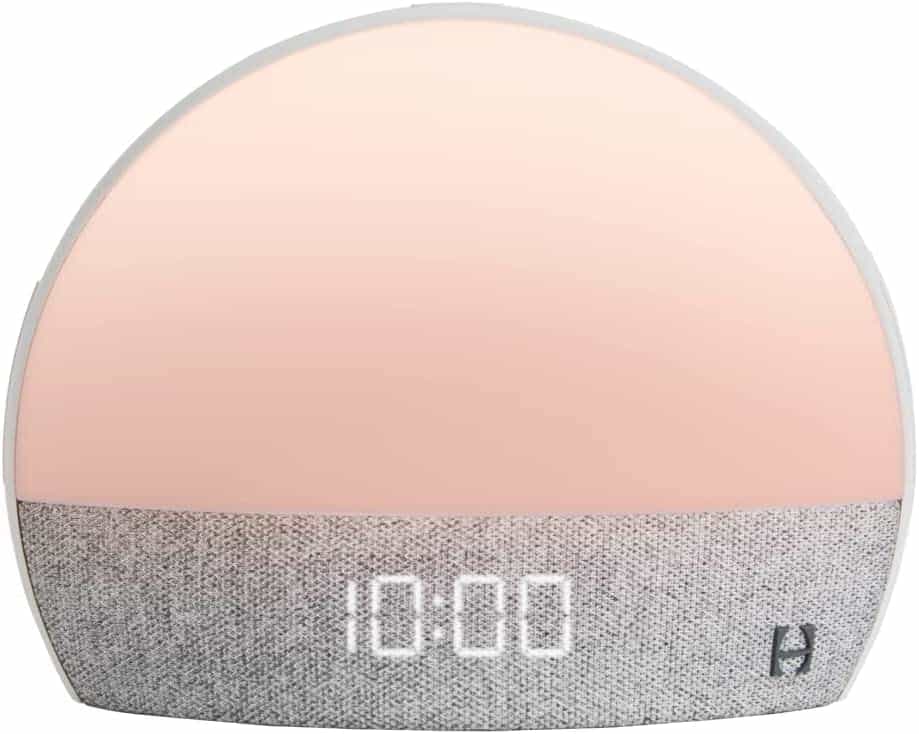 Hatch Restore Sunrise Alarm Clock & Sound Machine
It's pretty awful waking up to a deafening alarm clock beep or cell phone ring tone at 6 a.m. when you're still in the middle of a steamy dream.
So give the gift of a serene wakeup call to your loved one so they wake up feeling calm and refreshed. They can also fall asleep to soothing nature sounds or white noise.
I purchased one last month and am in love.
Buy for: Anyone who needs better sleep (i.e., all of us)
Price: $129.99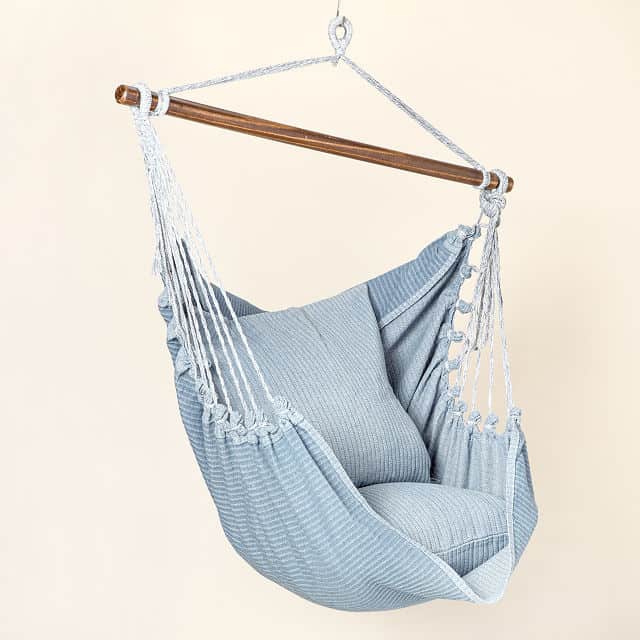 Upcycled Denim Hammock Chair
Did you know you can be sustainable while also being lazy?
This hammock chair is not only cute and great for lounging, it's also handcrafted from pre-consumer upcycled denim and comes with a sustainably sourced pinewood suspension bar and two removable matching pillowcases.
Handmade by a group of artisans in El Salvador.
Buy for: The sloth-like friend or the friend who needs to relax more
Price: $159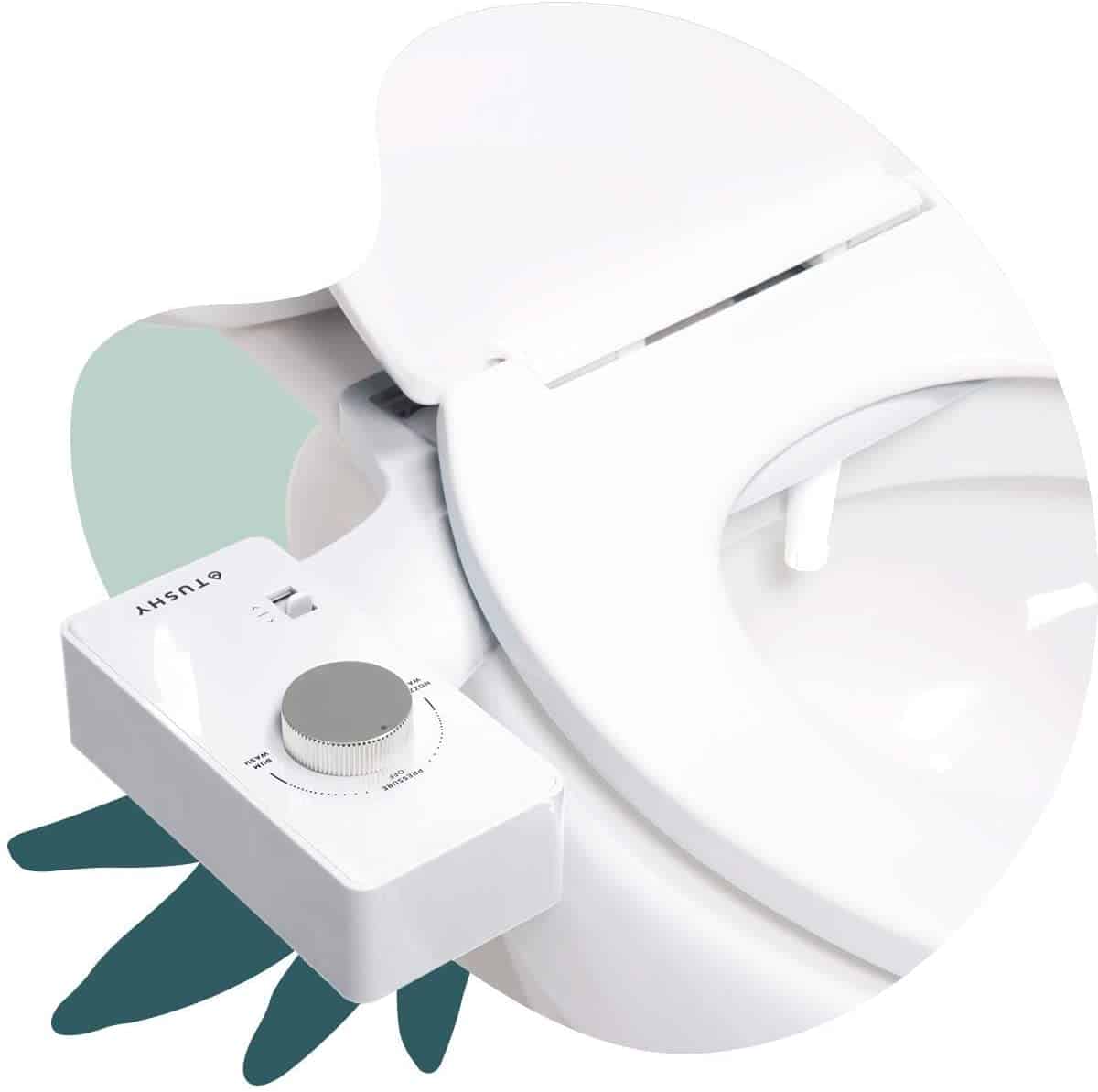 TUSHY Classic Bidet Toilet Seat Attachment
And who knew you could be sustainable when you take a poo? This list keeps getting better, amirite?
The TUSHY bidet cuts your toilet paper usage by 80%, saving you money (and the planet) every time you use the loo.
Buy for: The novelty lover
Price: $69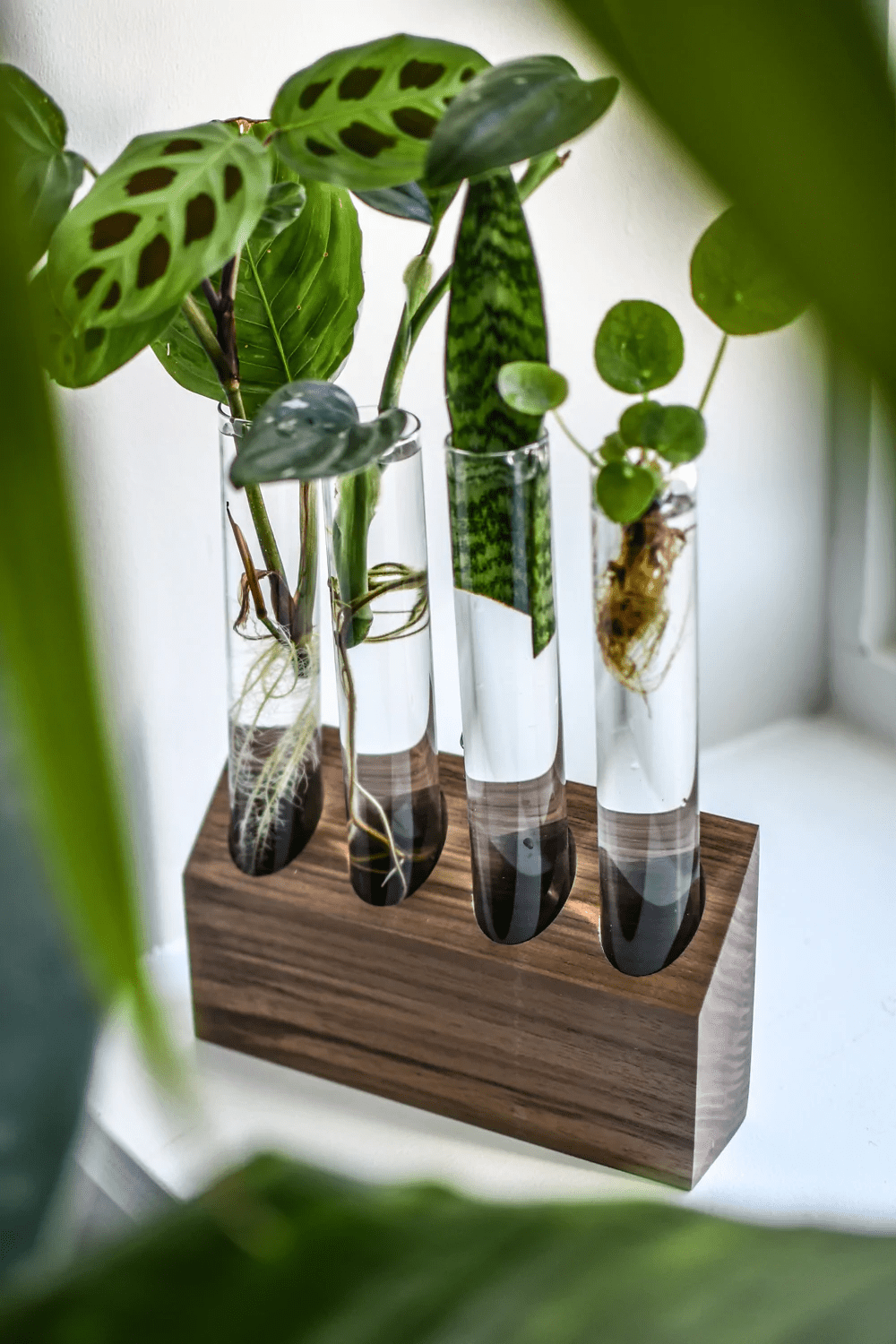 Walnut Quad Cradle by Hilton Carter
One of my favorite home decor items is this Walnut Quad Cradle from plant King Hilton Carter!
It's the perfect vessel for propagating your favorite plant cuttings in style.
Having it in your house signals to everyone else that you know what you're doing when it comes to plants (even though you don't).
Handmade in Baltimore, MD from walnut trees. 
Buy for: The plant mom/dad
Price: $60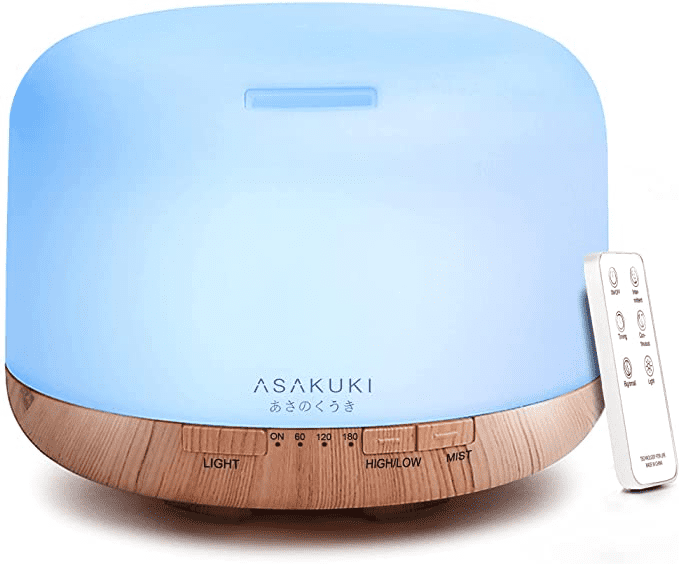 Premium, Essential Oil Diffuser with Remote Control
Bring the healing power of aromatherapy to your home or home office. This device features a large and easy to clean water tank, 7 LED light colors, multiple mist nebulizer modes and remote control.
Buy for: The "spiritual" friend who's always cleansing her aura
Price: $22.09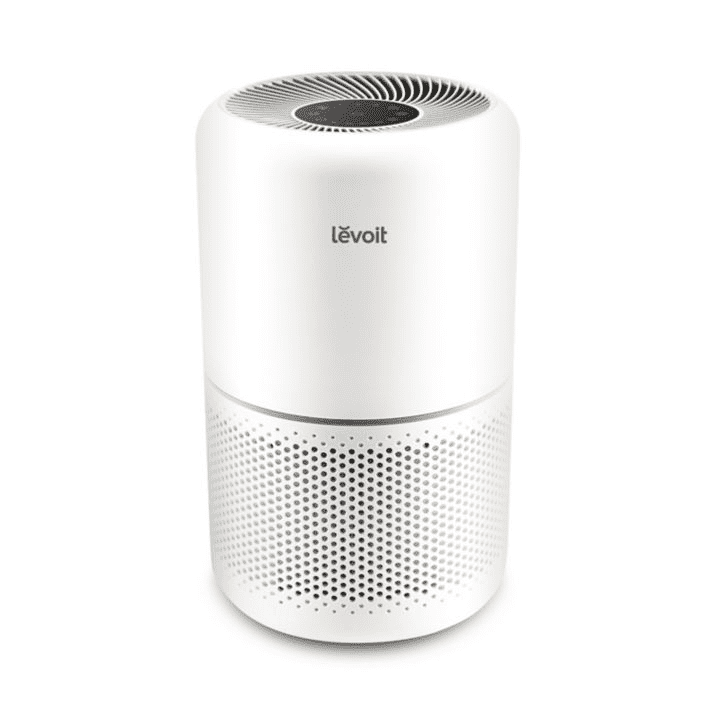 LEVOIT Air Purifier for Home
Refresh the stank air circulating in your house with with this air purifier.
With powerful H13 True HEPA filtration, smart control, and advanced features such as VortexAir Technology, you can completely purify your air in a matter of minutes.
Buy for: People who want clean air in their homes (all of us?)
Price: $99.99 (works in rooms up to 547 sq ft)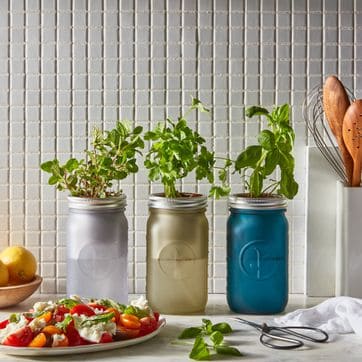 Garden Jar Herb Kit (Set of 2)
One of the saddest things is when you find wilted cilantro at the bottom of your crisper (one of the saddest things in the kitchen, not in life).
Say goodbye to all that, and hello to these easy-to-use garden jar herb kits that use a passive hydroponic system (fancy!).
You'll have your own fresh herbs whenever you need a sprinkling of the good stuff!
Buy for: The fresh herb-obsessed home chef
Price: $48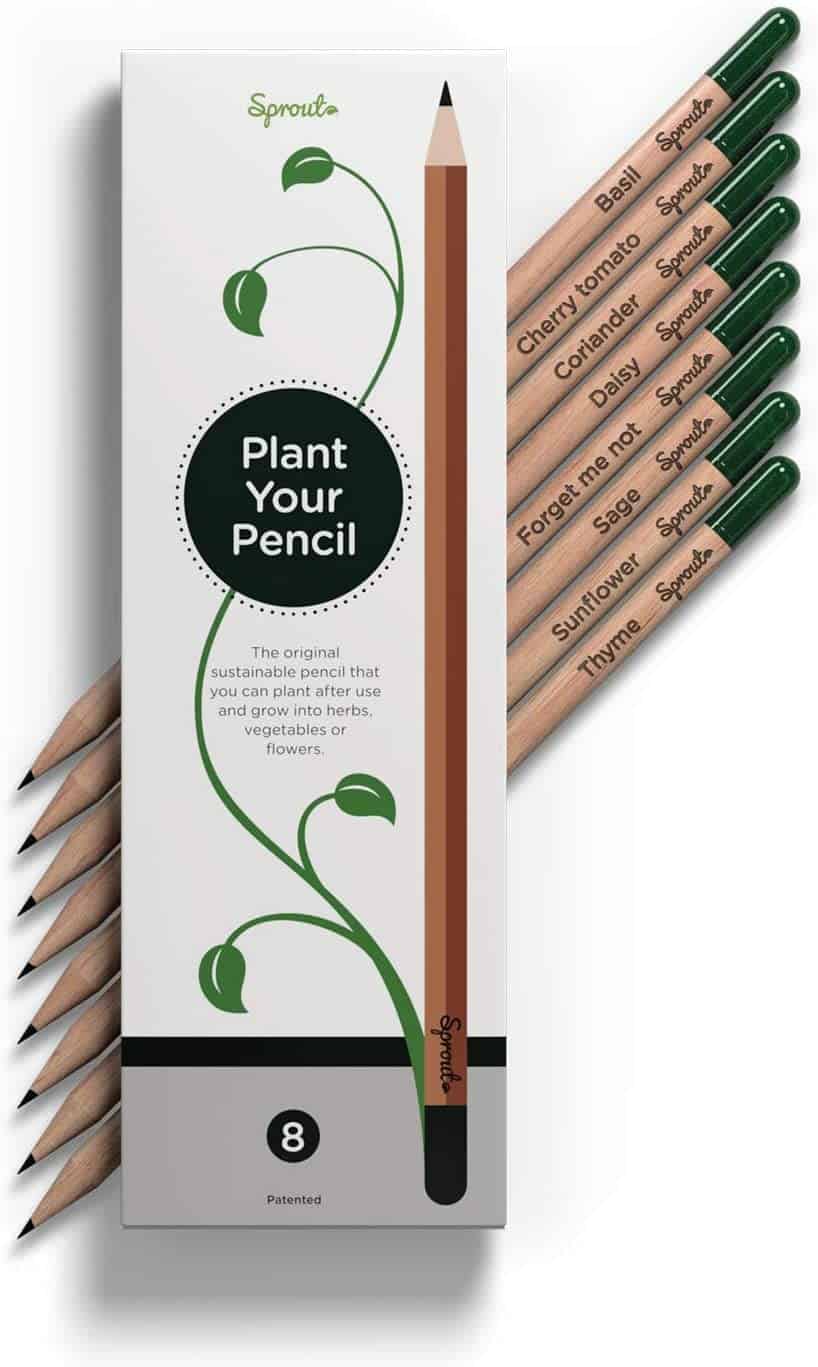 Sprout Pencils
Pencils seem like a lame gift…but these pencils are different!
When they're too short to use, you can turn them upside down, plant the stub, and watch it grow into fragrant herbs, beautiful flowers or fresh organic vegetables! Truly mind blowing.
Each pencil indicates what seed type is inside and what plant will grow.
Buy for: The sustainable creative
Price: $14.39
Fashion: Clothing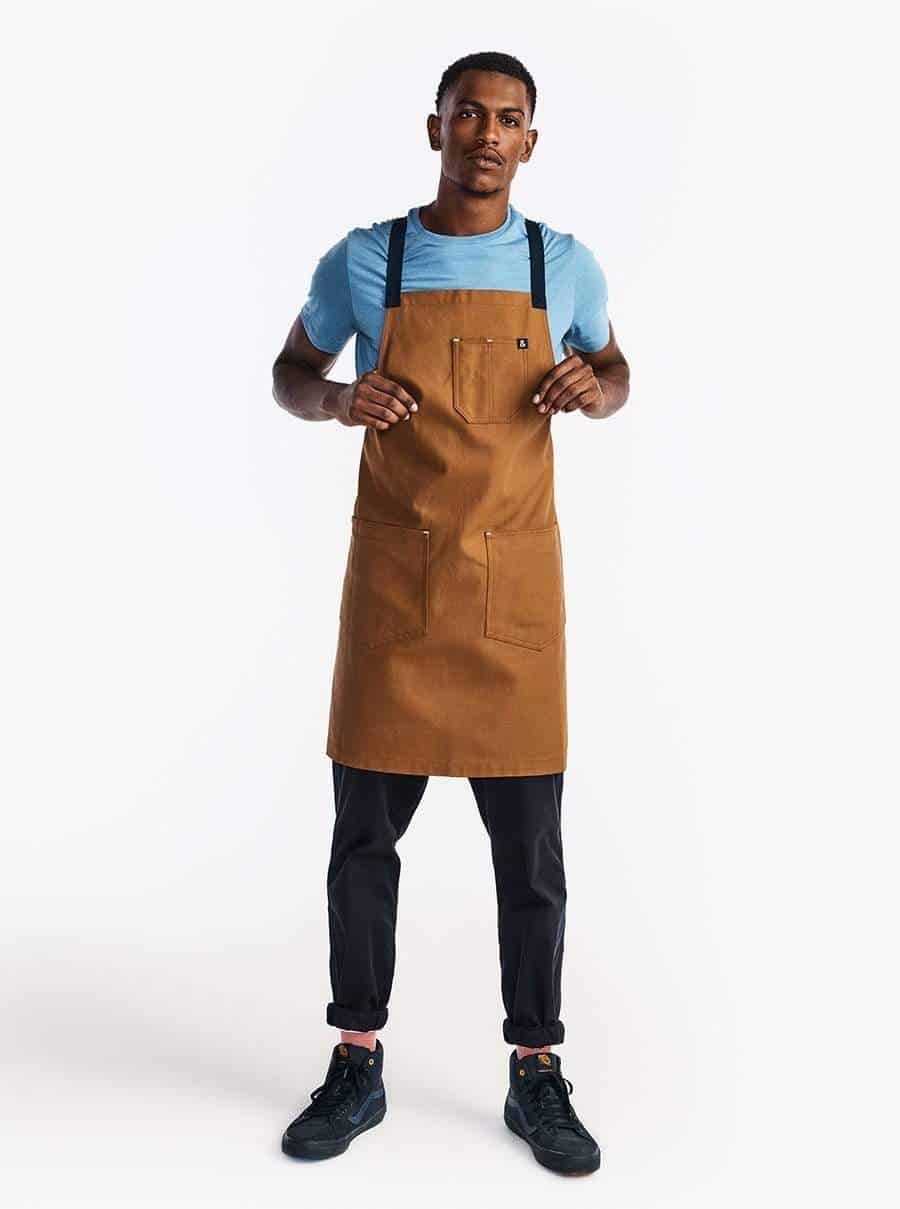 Hedley & Bennett The Crossback Apron
The aprons you see me wearing in my YouTube video. TBH no one makes better aprons (I've tried many).
Hedley & Bennett Aprons were born in a professional kitchen and have been tested by Michelin Star chefs and less important chefs like me.
Buy for: The serious home chef
Price: $76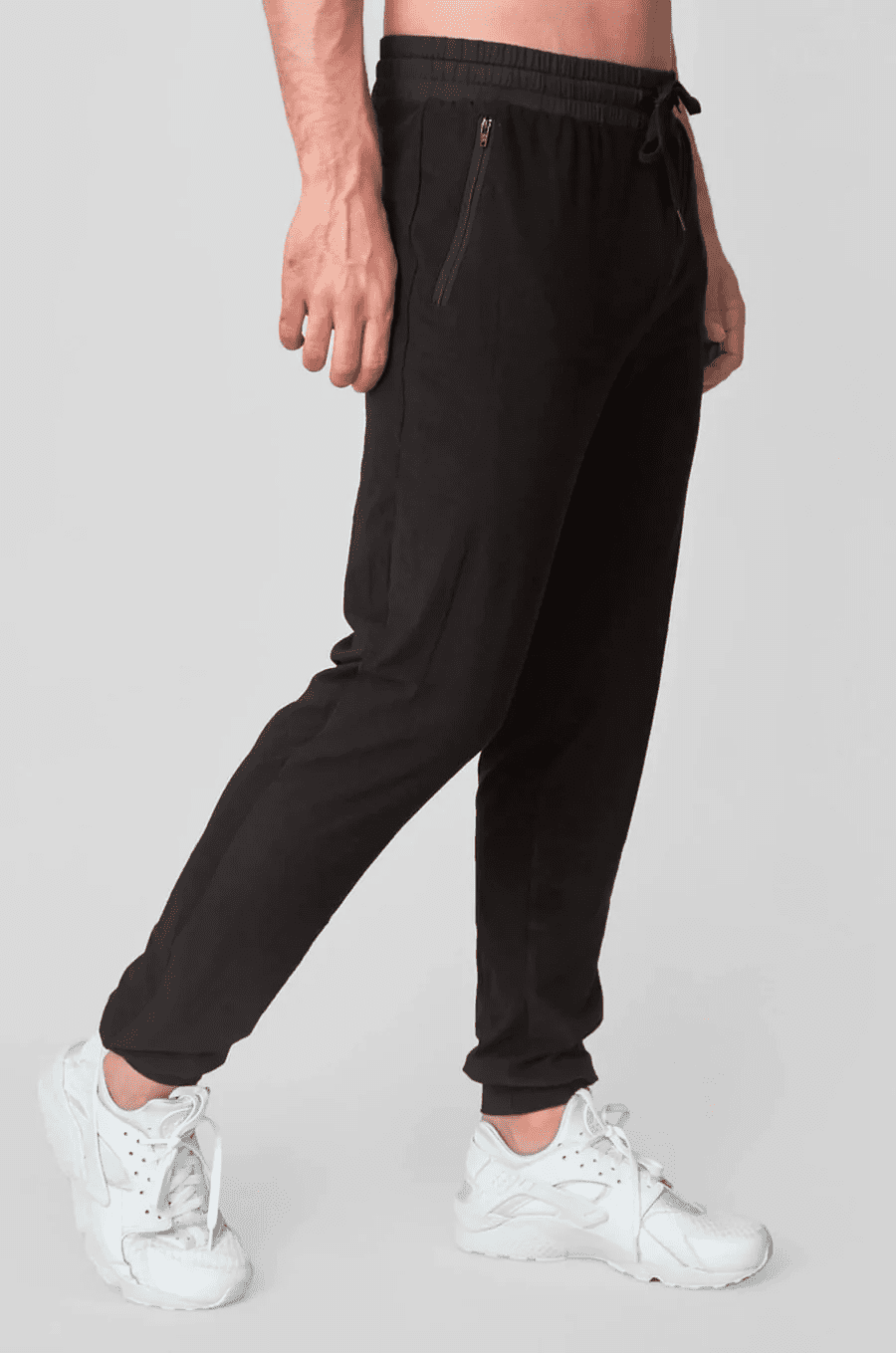 Wolven Men's Onyx Jogger
These men's joggers are perfect for an active lifestyle, whether you're rock climbing, snowboarding, or running away from bears (just checking if you're reading).
Made using post-consumer recycled plastic — 84% RPET and 16% spandex.
This brand is especially loved by Kaitlin, Rainbow Plant Life's community manager!
Buy for: For the fashion-forward busy guy in your life
Price: $58.80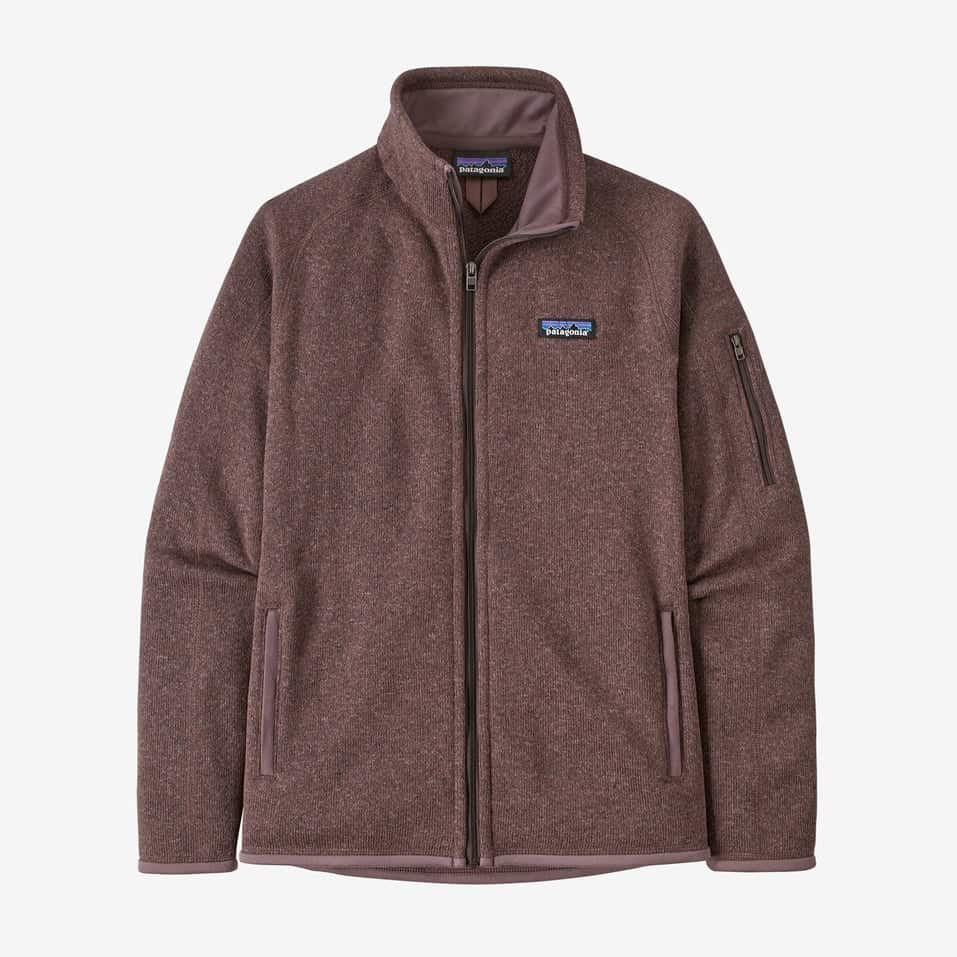 Women's Better Sweater® Fleece Jacket
Patagonia's founder recently transferred ownership to a trust and nonprofit that ensures their profits (some $100 million a year) will be used to combat climate change and protect undeveloped land around the globe!
They're so great, I don't even have any snarky jokes to make.
And as temperatures dip, this 100% recycled polyester fleece jacket is the perfect cozy but practical gift. It's dyed with a low-impact process that significantly reduces the use of dyestuffs, energy and water compared to conventional dyeing methods. Fair Trade Certified™ sewn.
Price: $149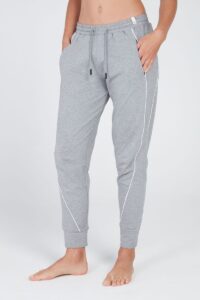 Satva Joggers
It's 2022, so if you're anything like me, you've decided that athleisure is now appropriate to wear anywhere.
Combine function and fashion with these joggers from Satva, who partners with Suminter India Organics, an environmental and socially conscious organic cotton production network in India.
Buy for: The active lounger
Price: $32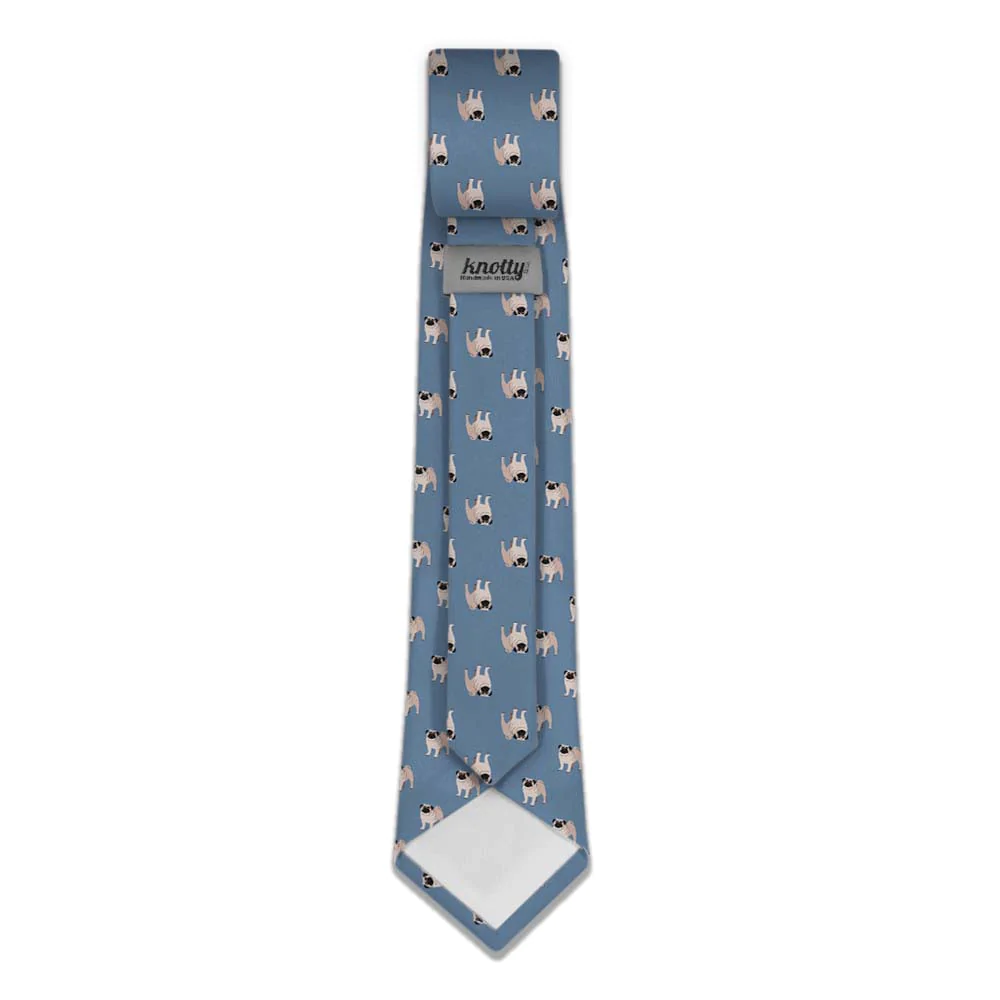 Butler Stripe Necktie
The Knotty Tie Company is THE place to buy ties for so many reasons!
Not only do they use eco-friendly processes, they place a high emphasis on hiring resettled refugees and help them achieve economic self-sufficiency through dignified skills-based employment.
Buy for: Your dad who's been wearing the same dorky ties for the last two decades
Price: $45
Fashion: Accessories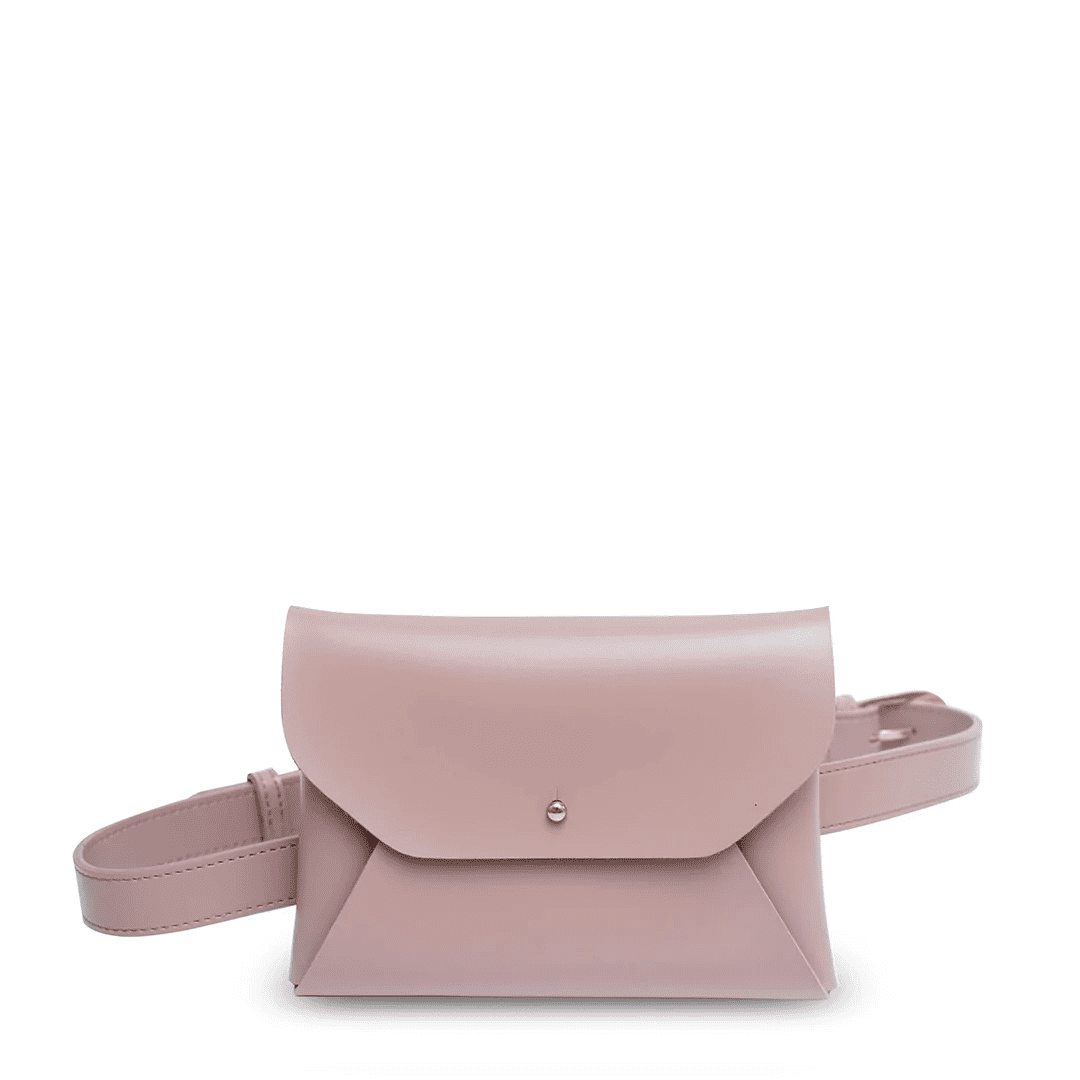 Samara's "The Fanny Pack"
In the 90s, a fanny pack was a mesh neon green thing your mom strapped to your waist for Disneyland trips (I have the photos to prove it).
These days, a fanny pack means you get to ditch the huge mom purse and be the chic wanderluster who jaunts around Europe.
This one from Samara is made from sustainable materials and and can be worn as a crossbody, belt, clutch, over the shoulder, or around the waist.
My go-to brand for luxury bags! Plus, a portion of Samara's proceeds to go child education in East Africa.
Buy for: The fashion-minded but practical lady
Price: $105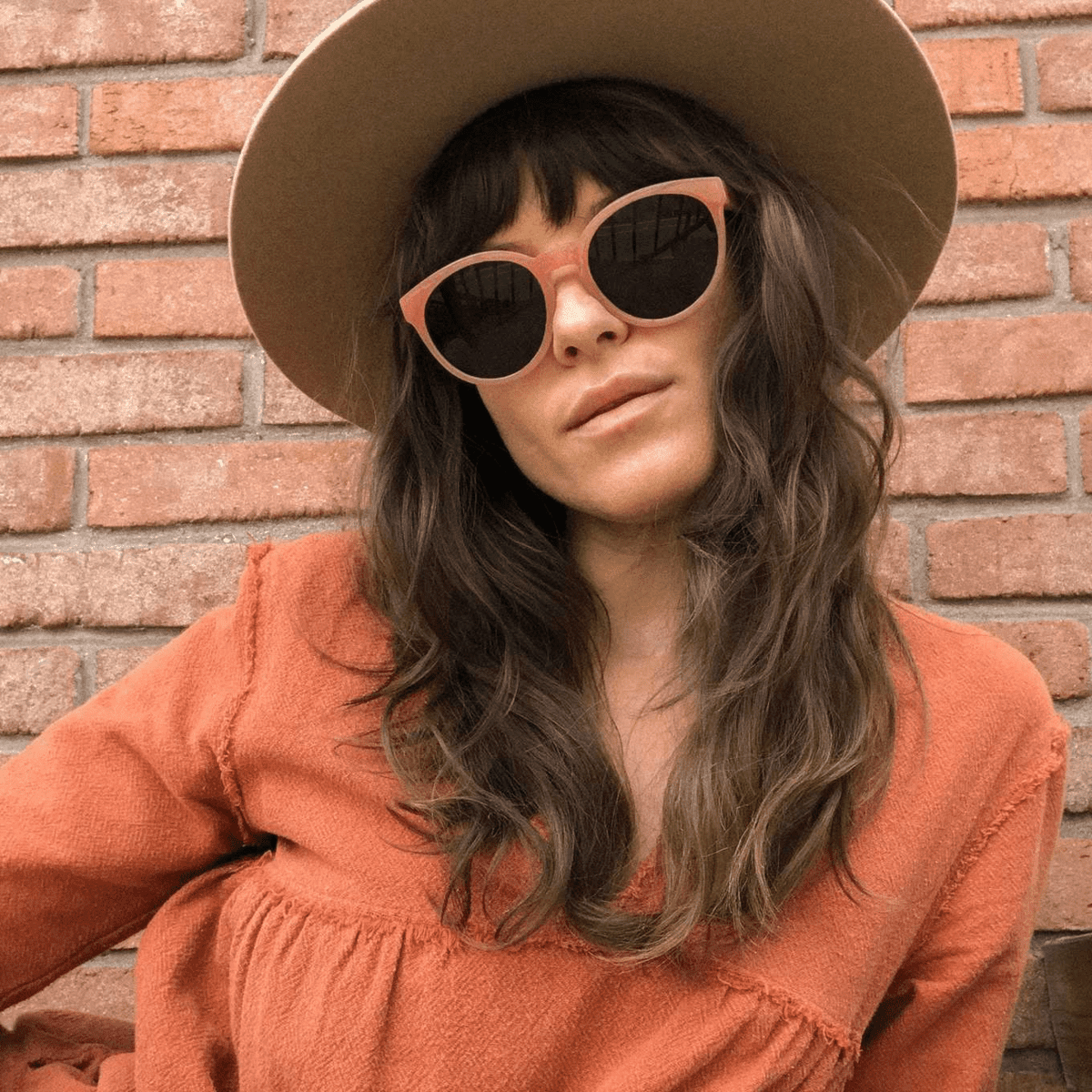 Pela Sulu Sunglasses
Sunglasses can be cute and good for the planet (just look at this cool babe).
These use 33% less CO2e Emissions, 34% less water usage, and 82% less waste compared to conventional sunglasses and packaging. 
And they offer full UVA/UVB protection.
Buy for: The eco-conscious trend setter
Price: $38.95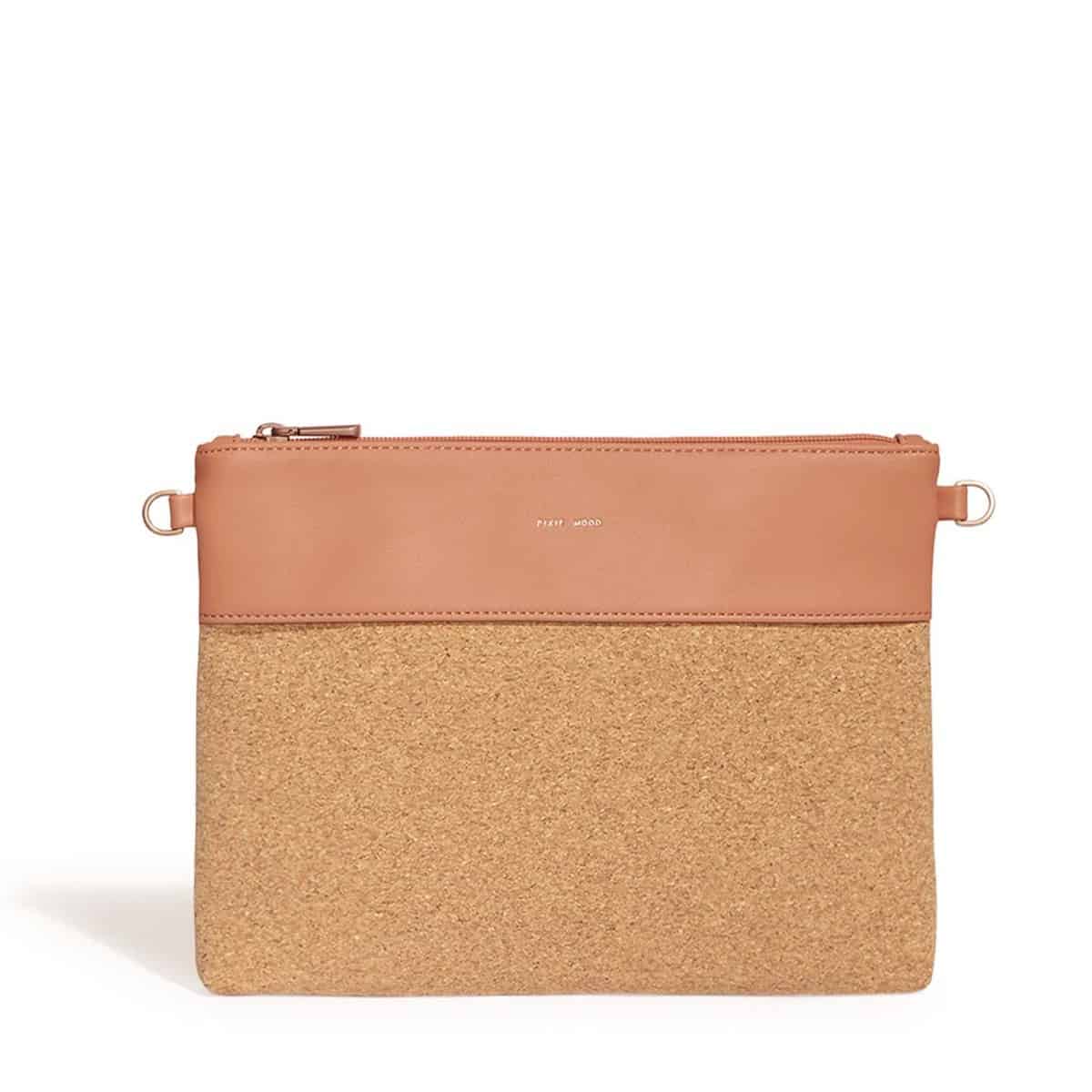 Vegan Leather and Cork Convertible Crossbody Clutch Bag
An everyday clutch bag that can also be worn as a crossbody, this is an affordable fashion must-have.
Crafted from 100% vegan materials and packaged in biodegradable packaging.
Buy for: The socially conscious fashionista
Price: $34.95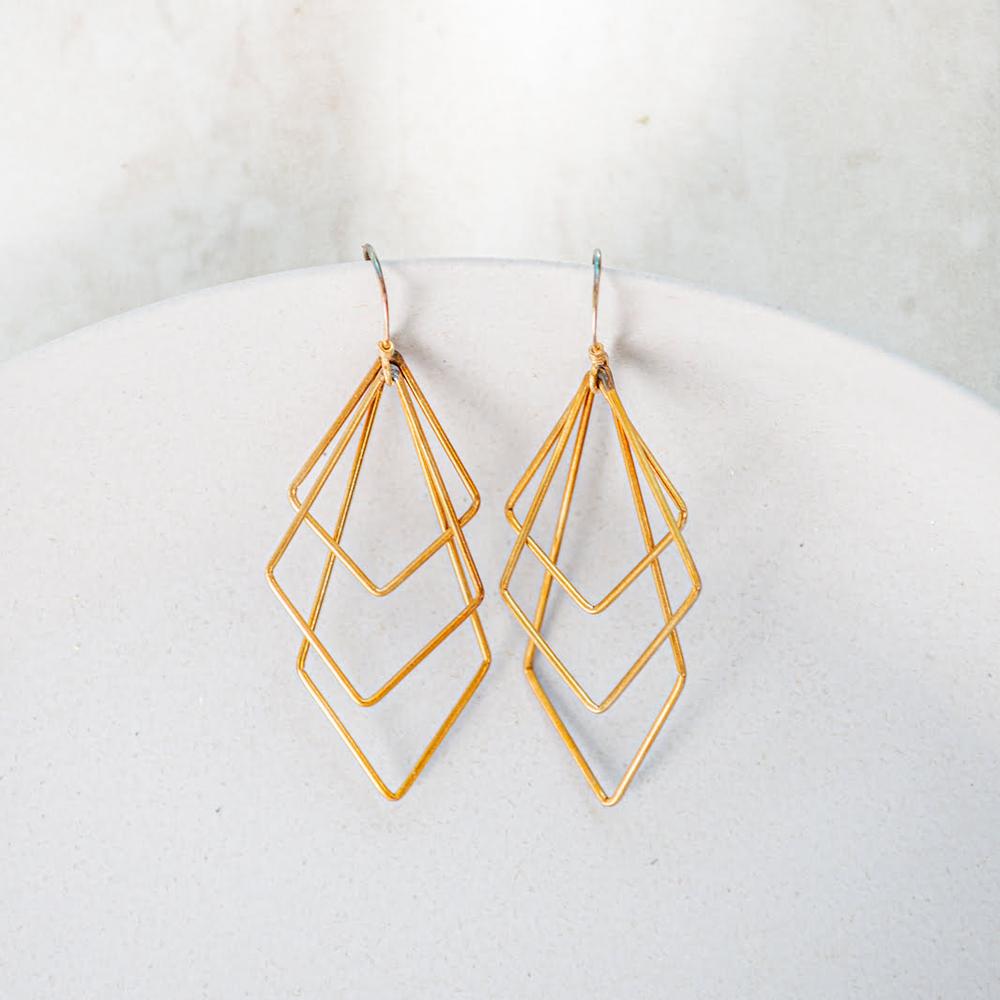 Paragon Earrings
These stunning, triple-layered dangling earrings are handmade by women outside of Taxco, Mexico. No two pieces are identical, so you get premium quality with a unique finish. These earrings come in both gold and silver.
Buy for: The edgy fashionista who can pull of all the latest lewks
Price: $24.45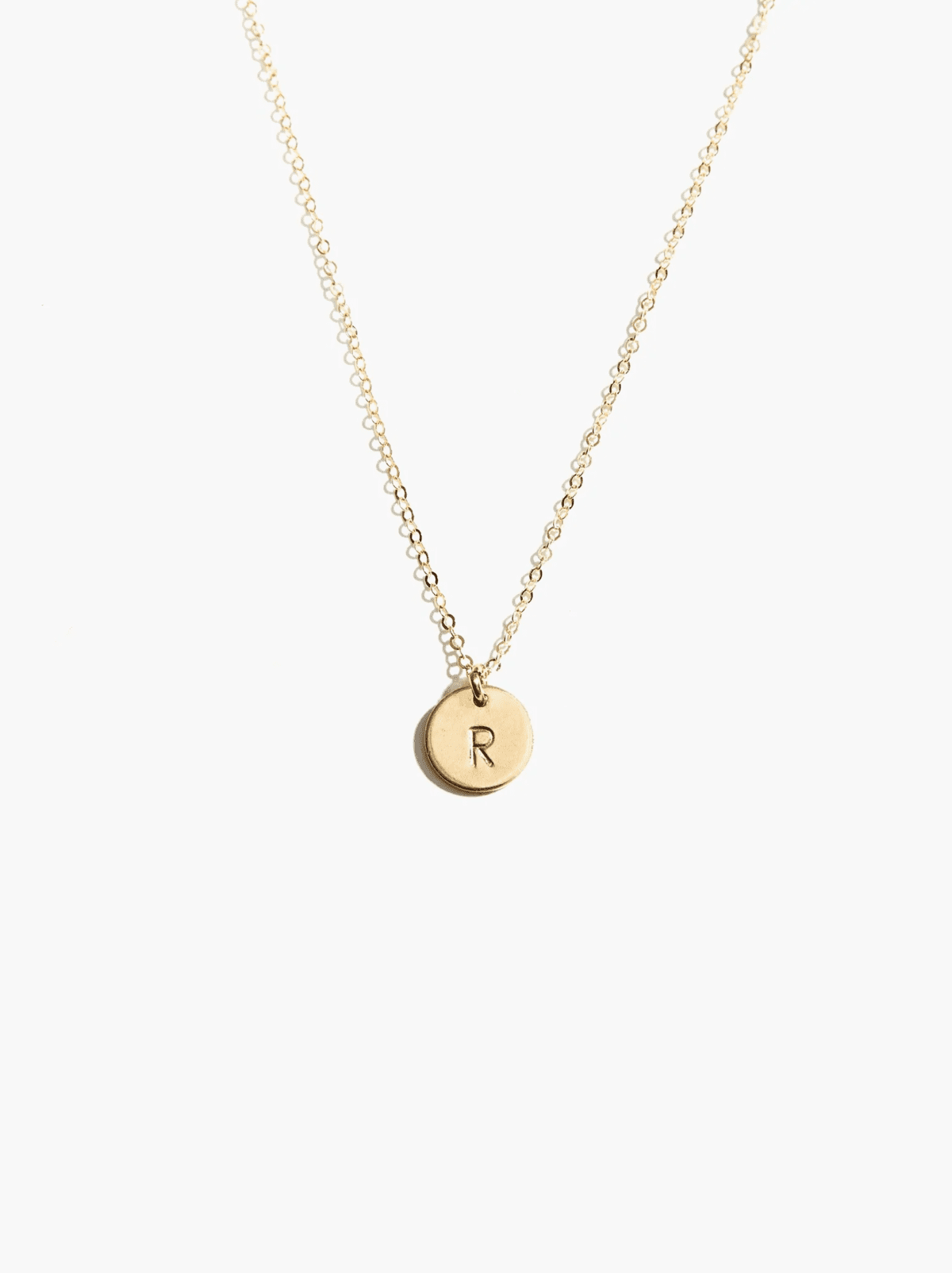 Mini Tag Necklace
This perfectly tiny necklace from Able is a crowd favorite and goes with everything! Hand-stamped with love.
Able uses most eco-conscious materials, including scrap and recycled metals. They're also a women-run company where every woman earns a living wage and has ownership in the company.
Buy for: The jewelry lover who likes to be reminded of her initials
Price: $50
Personal Care & Beauty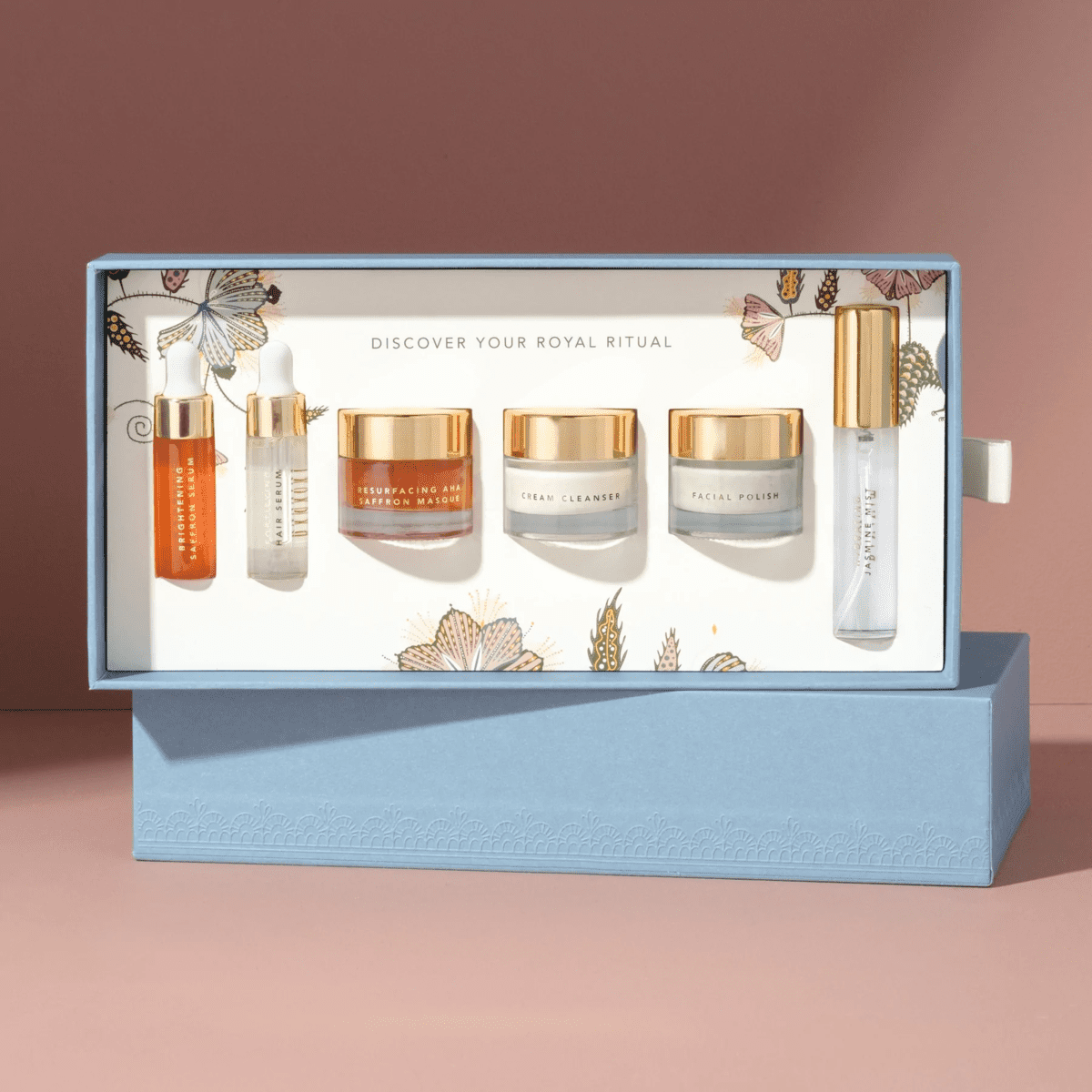 The Jewel Box by RANAVAT
One of my favorite skincare brands, RANAVAT is an Indian woman-owned Ayurvedic beauty brand that makes the highest-quality beauty products.
Every time I use these products, I feel like I've gotten a massively expensive facial I can't afford.
This gift box comes with six deluxe minis that will gift your loved one flawless skin.
Buy for: The skincare obsessed
Price: $65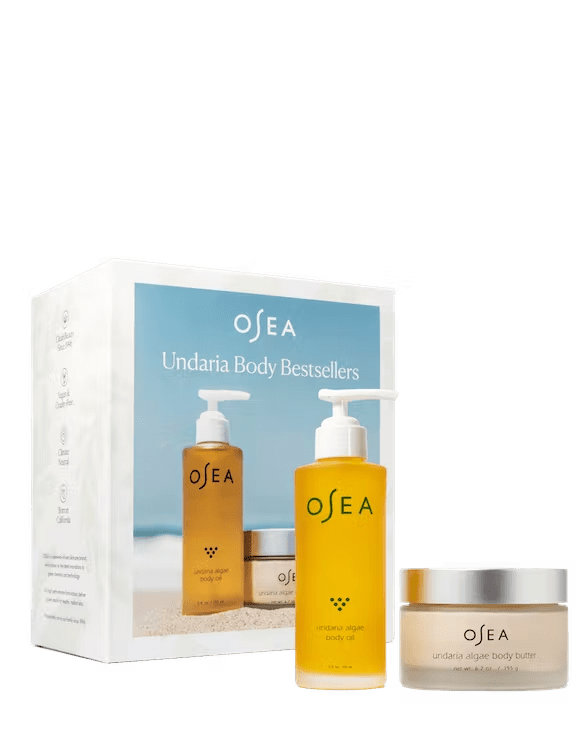 OSEA Undaria Body Bestsellers
Another personal favorite skincare brand. OSEA is a climate neutral certified, seaweed-based skincare brand that makes super high-quality products.
This best-selling duo of seaweed-infused body oil and age-defying body butter instantly transforms my dry, flaky old lady winter skin into soft, buttery baby skin.
Buy for: The skincare obsessed
Price: $68 ($96 value)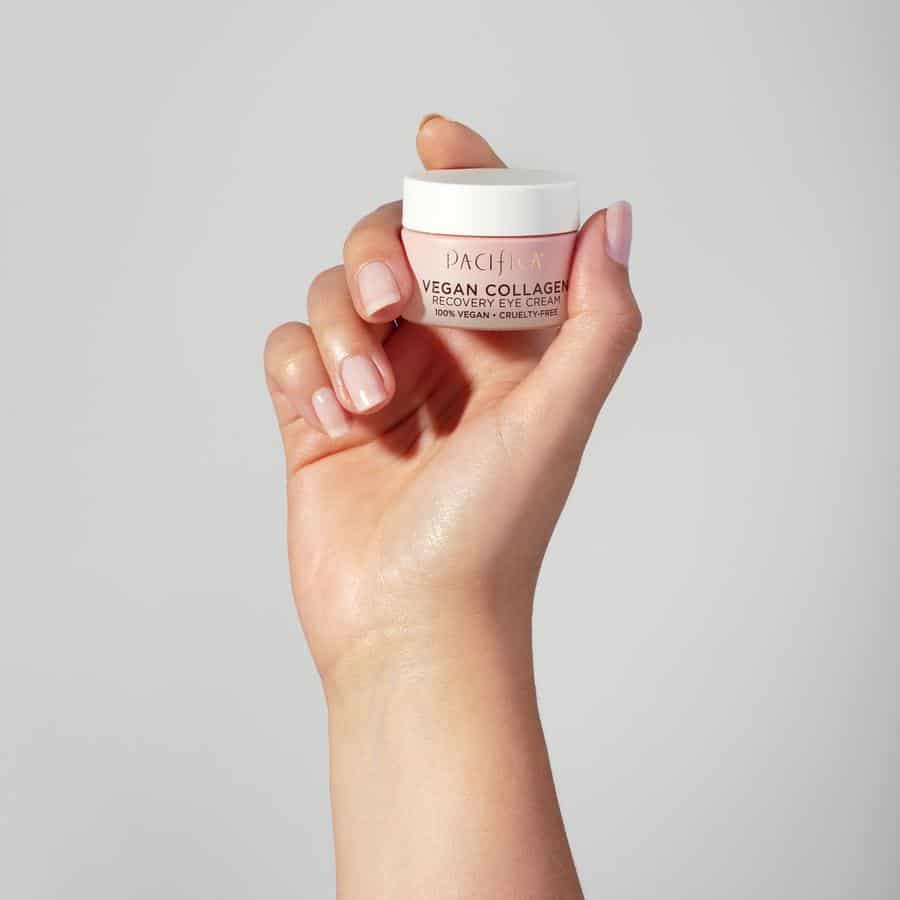 Pacifica Vegan Collagen Recovery Eye Cream
Packed with skin-loving ingredients, such as vegan collagen and hyaluronic acid, this eye cream boosts hydration and helps the delicate skin around your eyes feel energized.
A must for anyone who looks haggard in the morning and/or was born with the genetic gift of under-eye circles (hi, me).
Buy for: The one who has yet to find vegan alternatives to all of their favorite products
Price: $15.76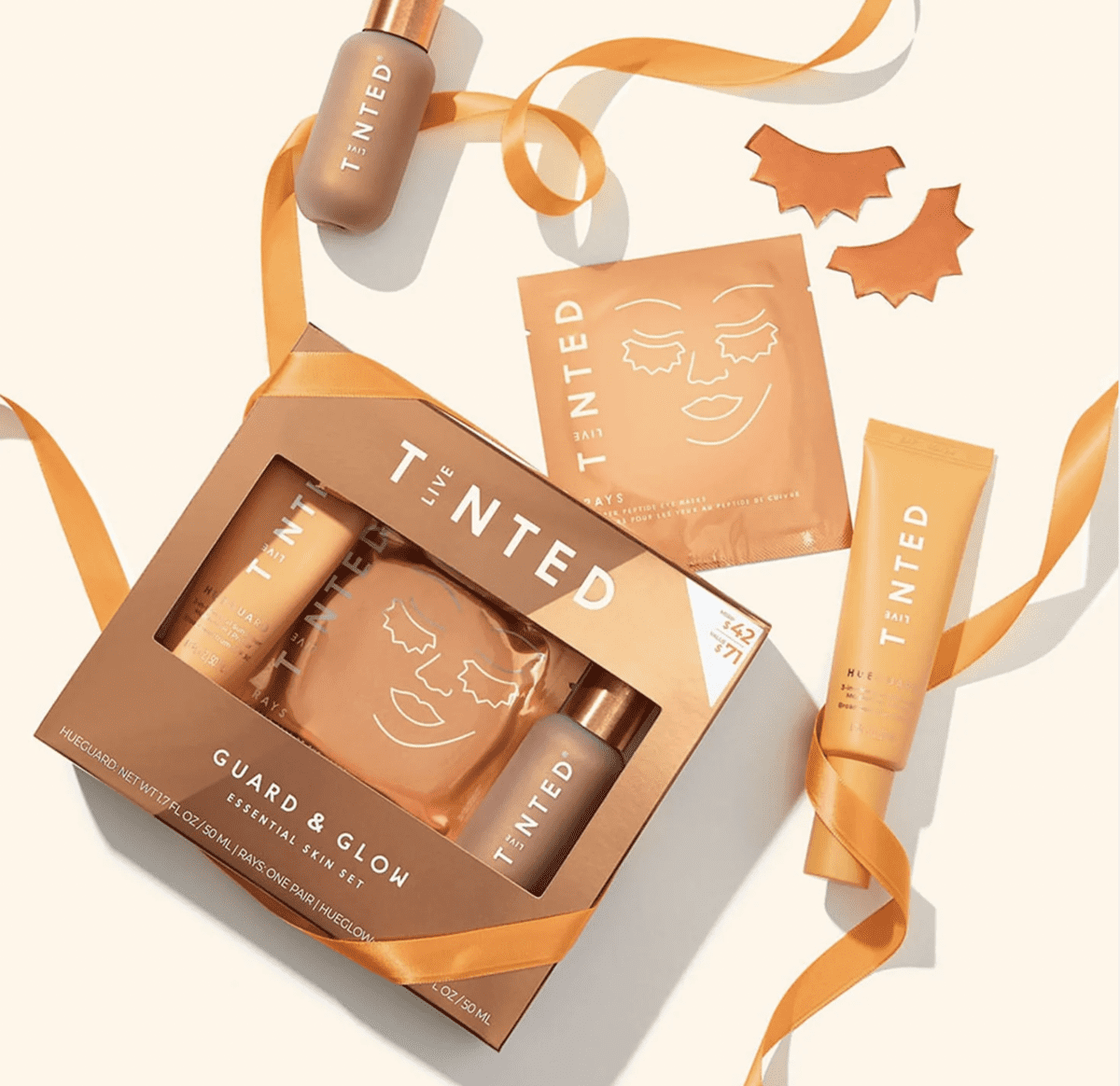 Live Tinted Guard & Glow Essential Skin Kit
Be a pal and givethe gift of gorgeous, healthy, glowy skin with this gift set.
Live Tinted is my favorite makeup brand and another Indian woman-owned brand that prioritizes inclusivity.
Buy for: That friend who could really use a glowy makeover
Price: $42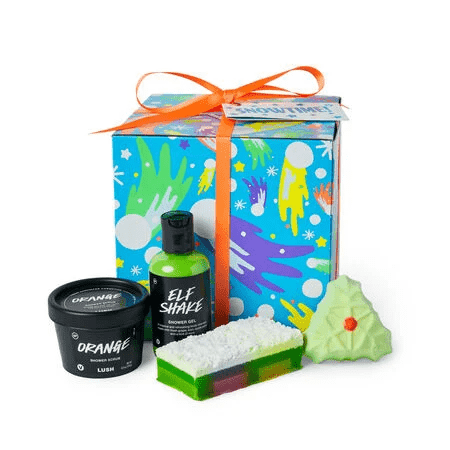 Snowtime! Gift Set from Lush
While I'm personally a shower over bath gal, I sometimes daydream about what it would be like to be the kind of woman who enjoys a luxurious 30-minute bath.
This cute winter-themed gift box features a smoothie-inspired shower gel (hi, vegans!), an exfoliating orange scrub bar, a pineapple and lemongrass shower bomb (yum!), and a bar of zesty soap made with soy milk (serious smoothie territory).
Every single part is eco-friendly, recycled, and recyclable as possible.
Buy for: The lady who takes baths
Price: $35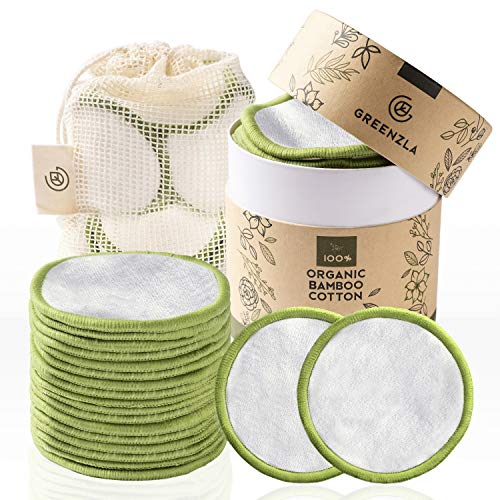 Reusable Makeup Remover Pads
Did you know that makeup wipes contaminate oceans? Ugh. Humans.
Luckily, these reusable, eco-friendly makeup pads are designed to last for years.
Buy for: That friend who never goes to sleep with her makeup on (the one we all aspire to be)
Price: $12.34 for 20 + a laundry bag
Experiential Gifts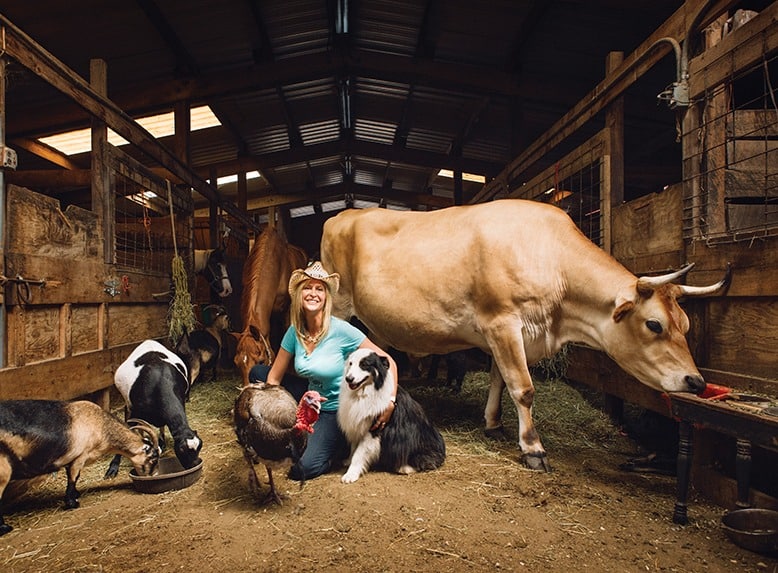 Trip to Your Local Farm Sanctuary
Take your loved ones on a tour of your local farmed animal sanctuary and meet the precious animals saved from the cruel factory farming industry.
Seriously, look at that sweet gorgeous cow!
A meaningful excursion for people of all ages!
For: your favorite vegans (and soon-to-be vegans)
Price: Variable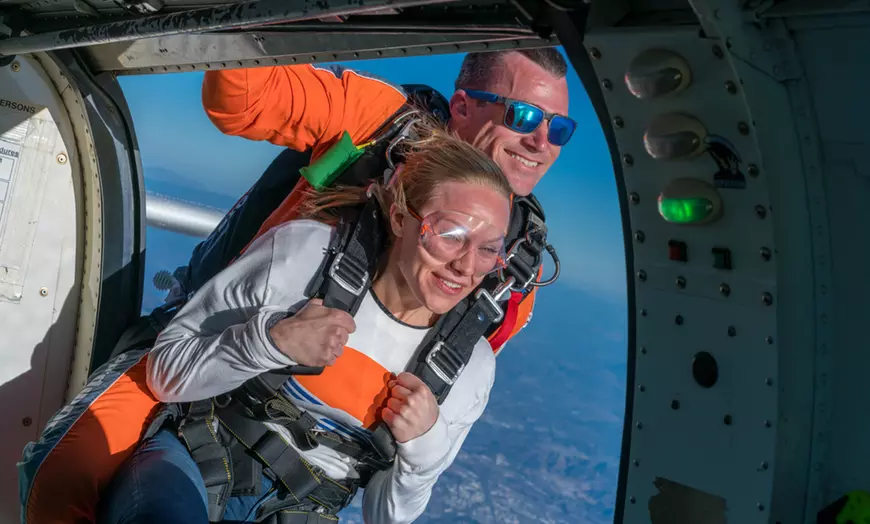 Skydiving
What do you get someone who already has everything? A ticked to jump out of a plane.
But like in a safe, professional way. And over the beautiful California coastline.
Buy for: The adrenaline junkie
Price: Variable (Linked is a groupon for $50 off skydiving in San Diego)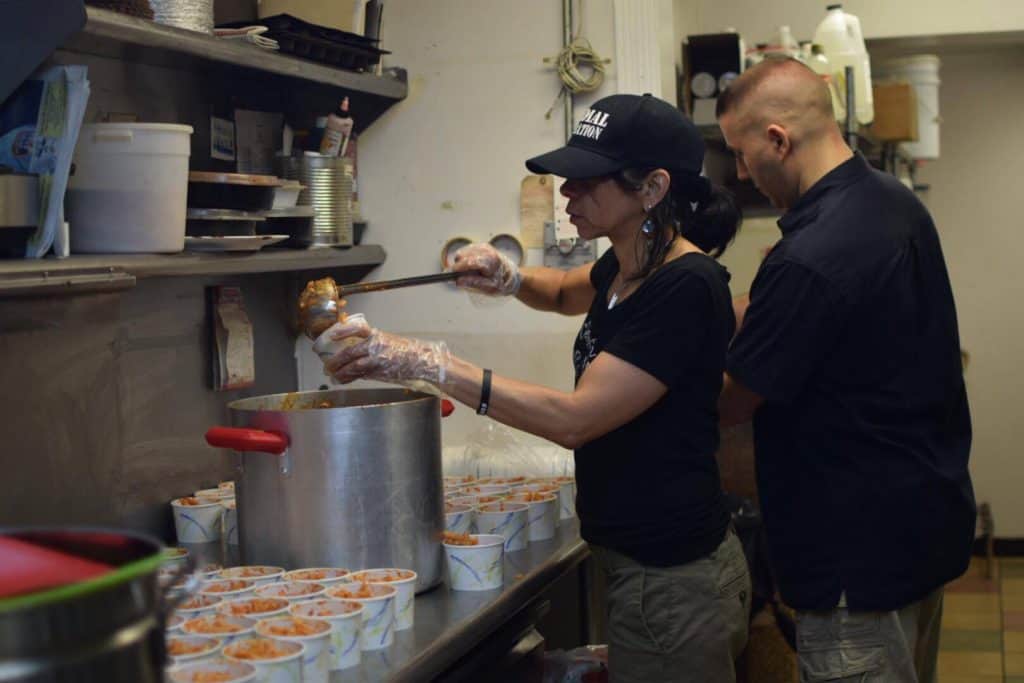 Donate to a charity on behalf of a loved one
This article by Live Kindly shares 9 different vegan charities you can donate to on behalf of a loved one this holiday season.
A good way to get into the holiday spirit is to donate to those in need!
Buy for: The person who is better than us all
Price: Variable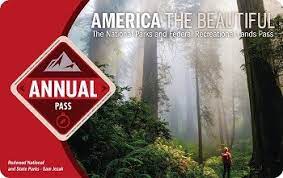 National Parks & Federal Recreational Lands Annual Pass
An $80.00 Annual Pass that provides access to more than 2,000 recreation areas managed by five Federal agencies, with up to 100% of the proceeds being used to improve and enhance visitor recreation services.
Buy for: The outdoor enthusiast who writes #liveauthentic on all their IG posts
Price: $80
Wrapping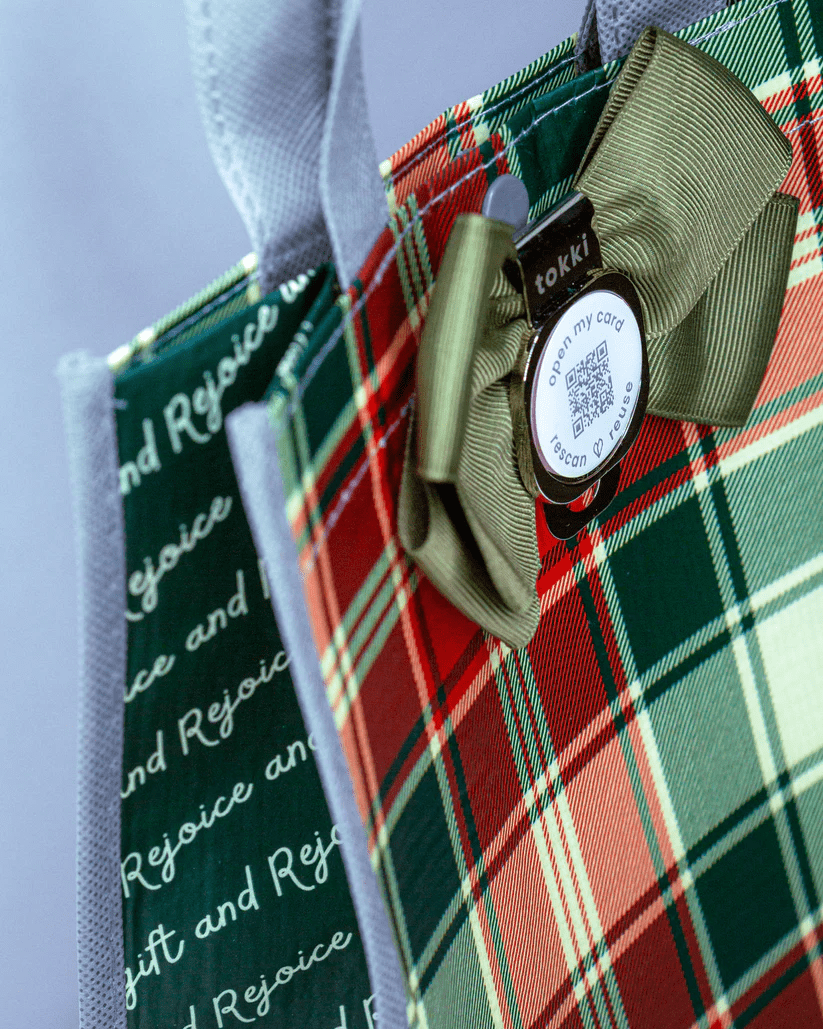 Tokki's "The Festive Collection Bundle" (QR Card + Gift Bag Set)
I only learned how to use scissors properly last year, so gift wrapping is not my thing.
Enter Tokki's collection bundles, which make wrapping during the holidays easy, sustainable, and fun!
Buy for: Yourself (so you don't have to use scissors and tape!)
Price: $40 for 7 infinitely reusable bags + QR code cards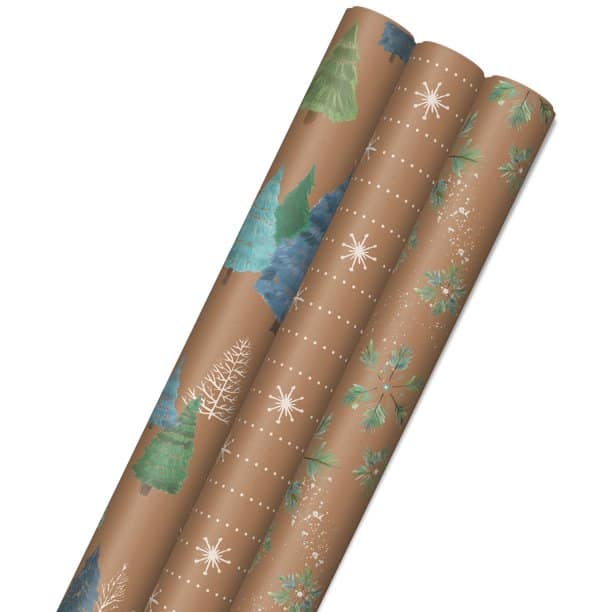 Sustainable Kraft Gift Wrap
If scissors don't confuse you and you're decent at wrapping gifts, opt for a sustainably made gift wrap like this.
Thanks to limited ink coverage, this wrapping paper can be recycled.
Buy for: Your mass gift-wrapping needs
Price: $16.99 for 3 rolls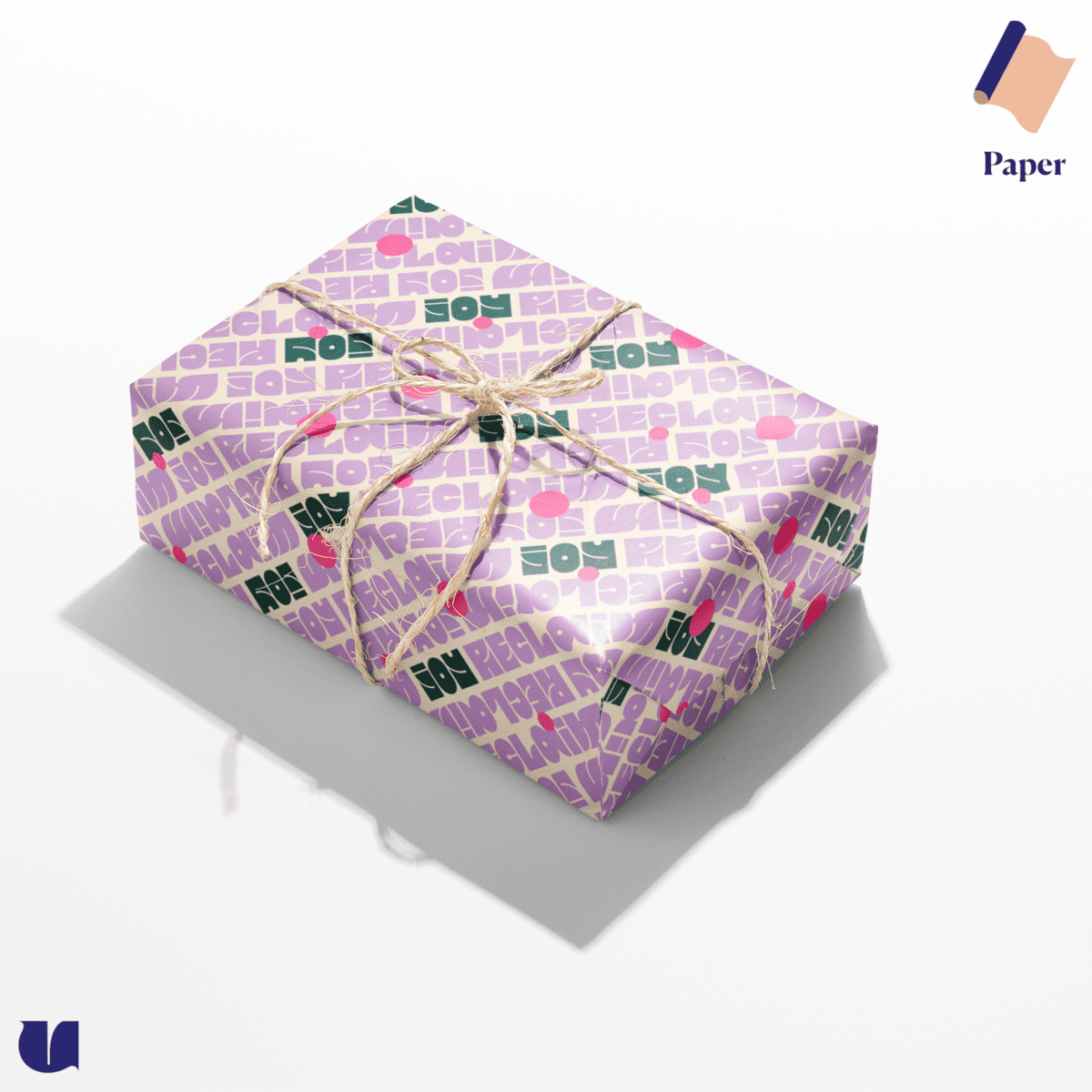 Unwrp Gift Wrap
But if you're looking for some seriously cool, museum-worthy gift wrap, look no further than Unwrp, a Black Woman Owned company that specializes in "elevated gifting."
Their gift wraps are made from 30% post-consumer materials, fully recyclable, carbon-neutral and FSC-certified.
Buy for: All your gifts that need to look good
Price: $18