These 28 smoothie recipes will help you cool off! All are vegan, delicious and refreshing recipes that will hydrate you through the summer.
Here you will find 28 smoothie recipes to keep you cool and hydrated during the hot summer months! They are vegan and super tasty, as well as sweet and delicious.
So if you've been wanting to enjoy a healthy and refreshing treat, but don't feel like eating ice cream all the time, these smoothie recipes are just what you need. Let me know what you think!
28 refreshing smoothie recipes
Click on the images or links below to find the recipes.
Simple Vegan Blog: Smoothie Bowl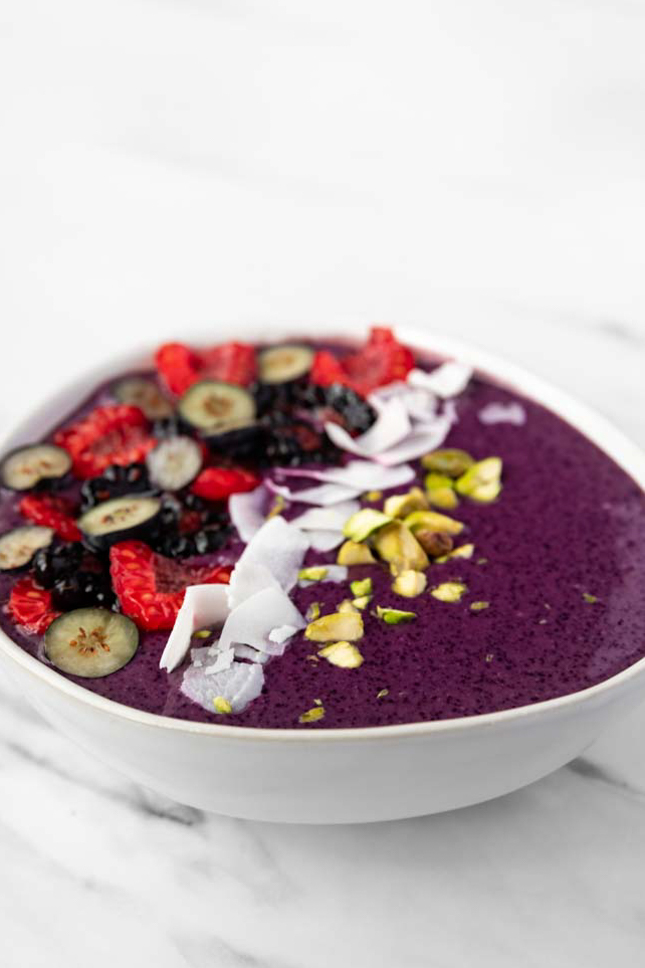 Veggies Don't Bite: Tropical Pitaya Smoothie Bowl
Plant-Based and Broken: Banana Coffee Smoothie Bowl
Shuangy Kitchen Sink: Golden Milkshake Bowl
Hailey Post: Chocolate Strawberry Smoothie Bowl
Simple Vegan Blog: Rainbow Smoothie Bowl
Healthy Little Vittles: Cookie Monster Smoothie Bowl
Short Girl Tall Order: Berry Protein Açai Bowl
Healthy Fitness Meals: Coconut Berry Smoothie Bowl
Sunkissed Kitchen: Dragon Fruit Smoothie Bowls
Simple Vegan Blog: Chocolate Peanut Butter Smoothie Bowl
Purely Kaylie – Strawberry Mango Smoothie Cup
The Local Sprout: Blue Vanilla Smoothie Bowl
Shivani Loves Food: Matcha Smoothie Bowl
Simple Vegan Blog: Easy Acai Bowl
Healthy touches: blackberry avocado smoothie bowl
Sweetened with sunshine: Rainbow Smoothie Bowl
Keep the Peas: Chocolate Smoothie Bowl
40 Aprons: Cherry Smoothie Bowl
Simple Vegan Blog: Blueberry Smoothie Bowl
Kale and Caramel: Rainbow Green Smoothie Bowls
Yummy Mummy Kitchen – Pineapple Smoothie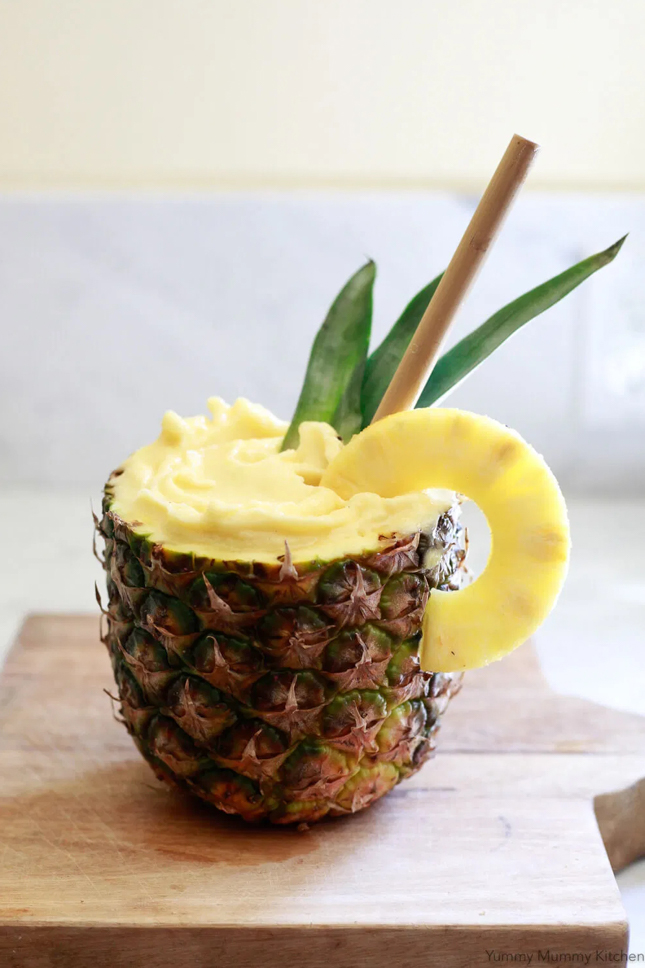 Baked Ambrosia: Chocolate Hazelnut Smoothie Bowl
Simple Vegan Blog: Acai Bowl
Veggiekins – Vegan Cookie Dough Smoothie Bowl
Powered by Real Food: Coconut Blueberry Smoothie Bowl
Leah's Dish: Carrot Smoothie Bowl
Simple Vegan Blog: Chia Pudding
Have you made any of these smoothie recipes?
Please leave a comment below, share or rate it. You can also FOLLOW ME on FACEBOOKINSTAGRAM, and Pinterest. I would love to see what you cook!