Want dinner ideas that can be prepared in half an hour or less? Here's a collection of eighteen 30 minute meals that are delicious and filling!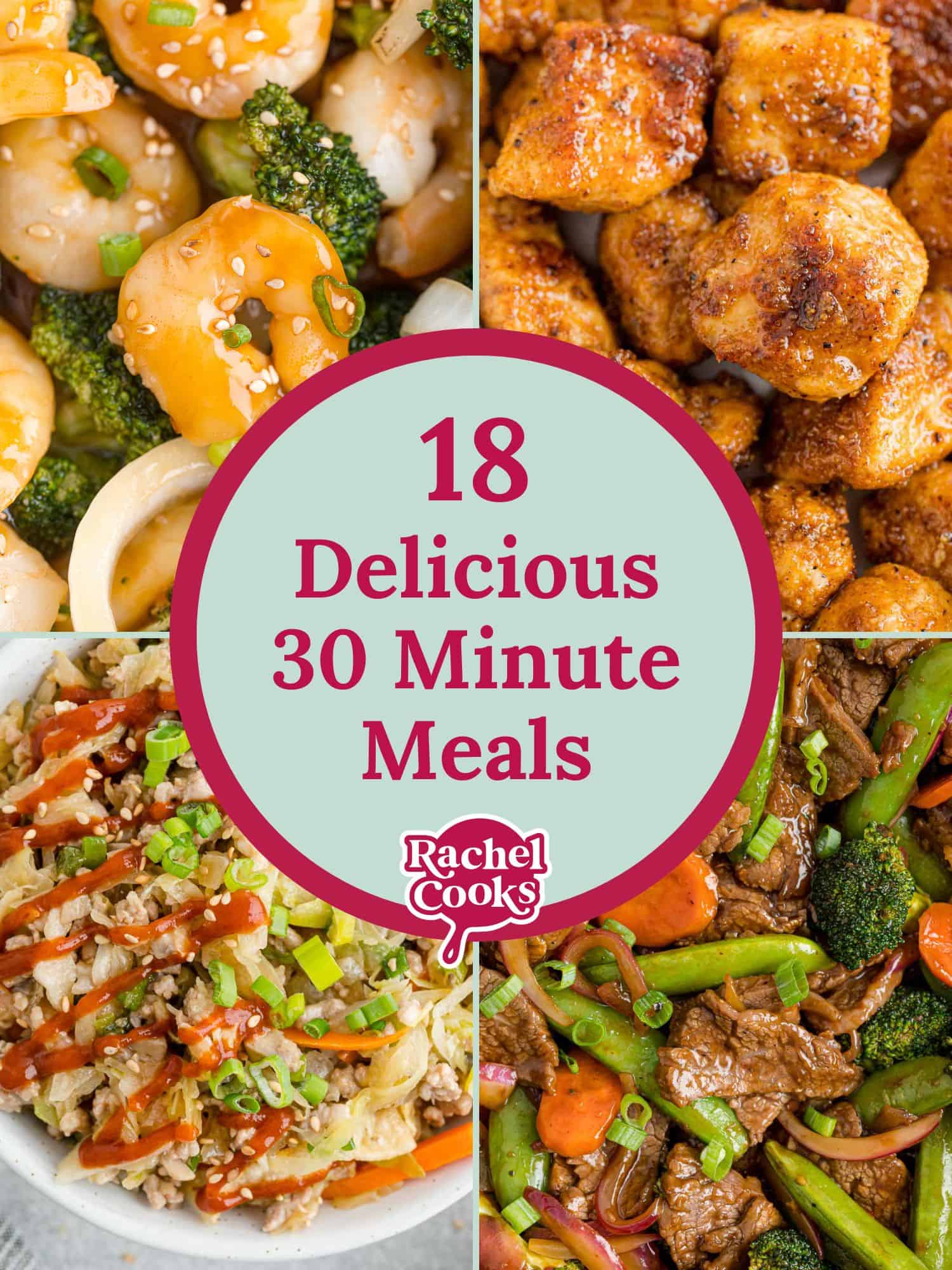 "Dinner will be ready in 30 minutes!"
Wouldn't you like to make that announcement when you and your family get home at 5pm and everyone is starving and maybe even a little moody? Thirty minutes. Same time as the nightly news. Or a sitcom. Can you order a pizza and get it in less than 30 minutes? Doesn't happen in my neck of the forest.
You can have dinner at your own table less than thirty minutes with these simple and delicious recipes. Cooking is so much more economical, healthier and more satisfying than eating out.
So many of you email me and tell me it's hard to even think about cooking when you get home from a long day at work. You're tired, hungry and when you open the fridge you just can't think of what to prepare. The thought of spending an hour preparing dinner makes you depressed or frustrated.
That's why I love this collection of 30 minute dinners! Meals that can be prepared in just half an hour, some even less time. Meals your family will love. Whole dinners, not just part of a meal. You may or may not add a salad or dessert, whichever you fancy, but you don't have To.
About those 30 minute dinners
You'll find 30-minute dinner recipes for seafood, chicken, sausage, and ground beef, as well as vegetarian recipes. Many of the dishes are prepared in just one pan for quick cleaning. Pasta, stir-fries, tacos, wraps, bowls, soups and stir-fries – they're all included. I'm sure you will find several that you can't wait to try.
To make this helpful to as many people as possible, I haven't included any air fryer recipes or instant pot recipes, but many of them are ready in 30 minutes or less. So be sure to click through to these links if you have either one of these handy kitchen gadgets.
Tips for Success
To plan: Before you go shopping this week, take a few minutes to choose a few of the 30-minute dinners you'd like to try. Make a list of the ingredients you will need and make sure you pick them up at the store. When it's time to cook, you'll have everything you need at hand and ready to go!
food preparation: Try some of my Make Ahead/Meal Prep ideas to speed things up even more. You can prepare groceries in advance and have those treasures handy in the fridge or freezer. I always have cooked chicken on hand that I make in my Instant Pot or taco chicken that I make in the slow cooker. Cooked quinoa is another staple in my freezer. If you're making plain oven-baked meatballs, make a double or triple batch and freeze them in portioned portions to use in soups, sandwiches, or pasta. Finely chop fresh vegetables so they're ready to cook when you need them.
Delicious 30 minute meals
chicken bites
One of my all-time favorite quick meals, these chicken bites are perfect on burrito bowls, in a salad, or dipped in your favorite sauce!
Check out this recipe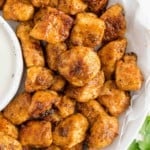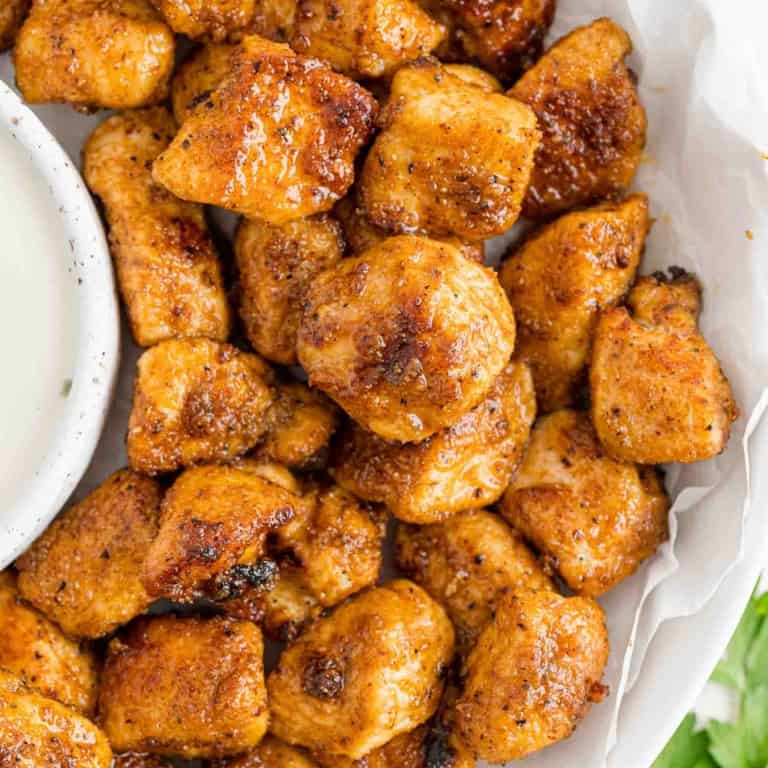 Beef stir-fry with vegetables
Stir-fries are one of the best quick meals! Make the recipe as is or use up what you have in the fridge.
Check out this recipe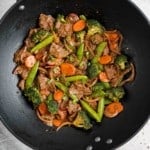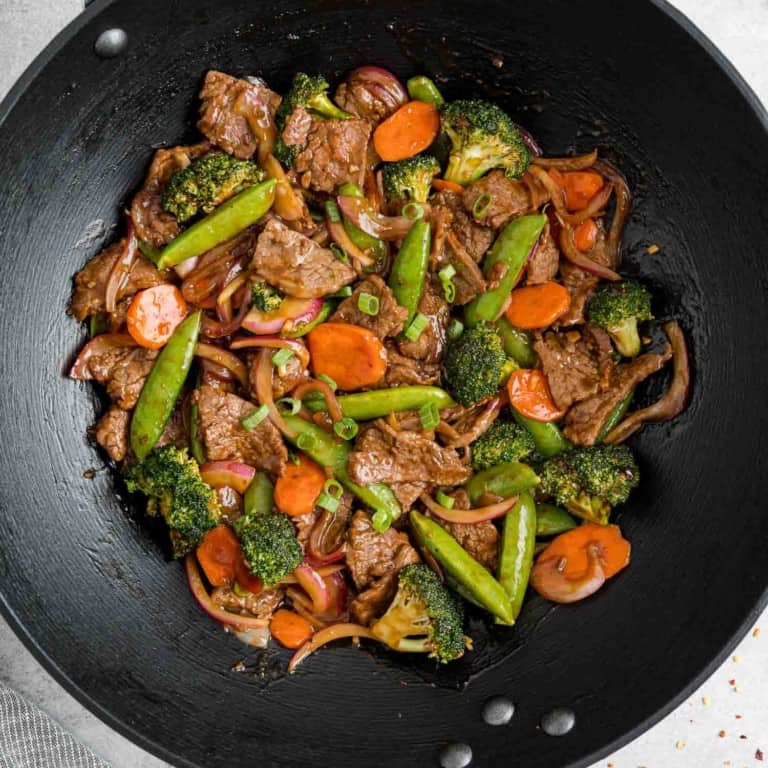 Salmon Bites with Hot Honey
Okay, we love "Bites!" These salmon bites are quick and easy and pair great with rice or quinoa.
Check out this recipe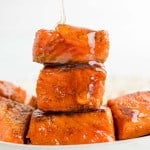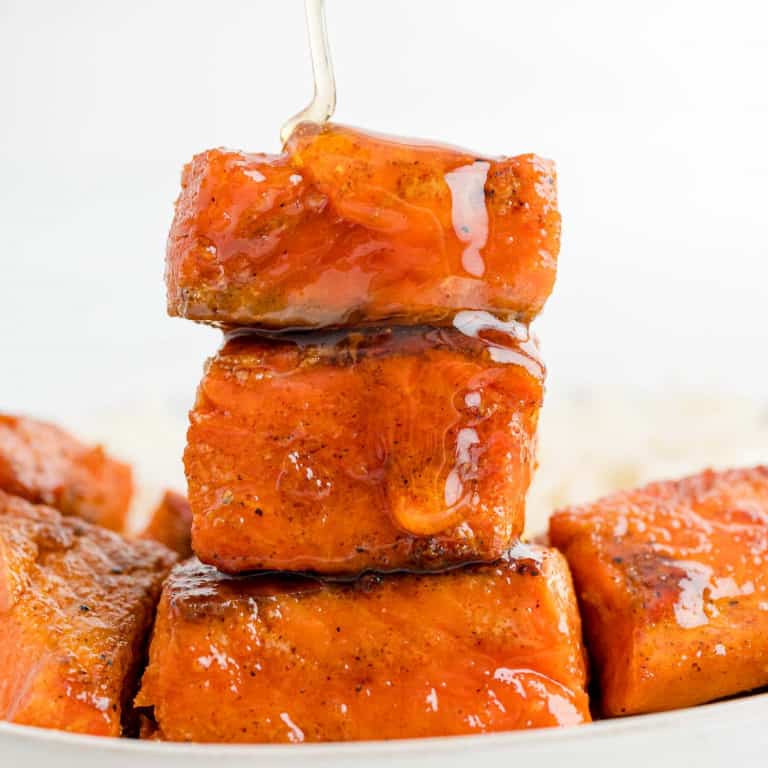 Spring roll in a bowl
Another one of my favorite quick meals, Egg Rolls in a Bowl is quick, filling, and healthy!
Check out this recipe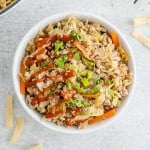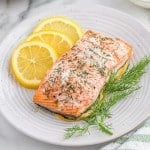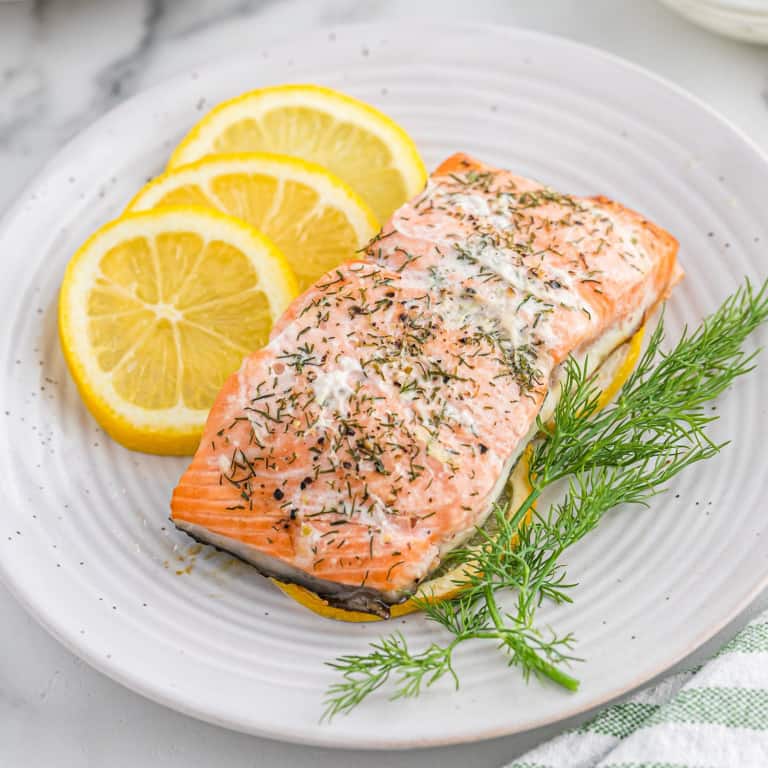 Shrimp and broccoli stir-fries
Another great stir fry recipe, this Shrimp Broccoli Skillet is a winner every time!
Check out this recipe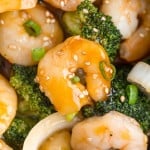 One pan gnocchi with kale, sun-dried tomatoes and mushrooms
If you're in the mood for pasta, these gnocchi are for you! It is quickly prepared in a pan and is an absolute comfort food!
Check out this recipe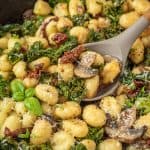 Chicken stir-fry with ginger and basil
This flavorful and easy to prepare Ginger Basil Chicken Skillet is so quick to make it's a perfect weeknight dinner!
Check out this recipe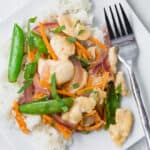 Spicy garlic shrimp
If you're a garlic fan, you'll love these Spicy Garlic Shrimp! It's ready in 20 minutes and goes perfectly with rice.
Check out this recipe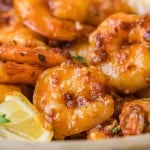 Sheet Pan Fajitas – Easy Chicken Fajitas Recipe!
Fajitas, all on one pan! What could be easier?
Check out this recipe
Taco Pasta Recipe (One Pot)
The best kind of taco and pasta mashup! One pan and less than 30 minutes!
Check out this recipe
Lemon Pepper Shrimp Recipe
You may be sensing a trend – shrimp are quick and easy to prepare! These Lemon Pepper Shrimp are delicious on a tossed salad.
Check out this recipe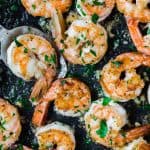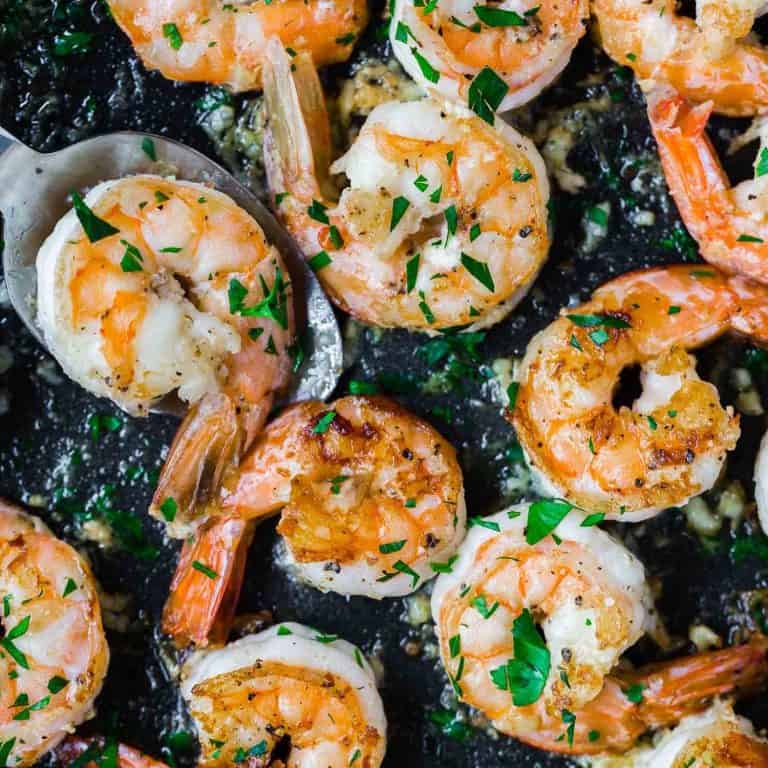 Pizza Pasta – One pan, 20 minutes!
One pan, twenty minutes and tastes like pizza! Pizza pasta is always a winner.
Check out this recipe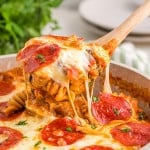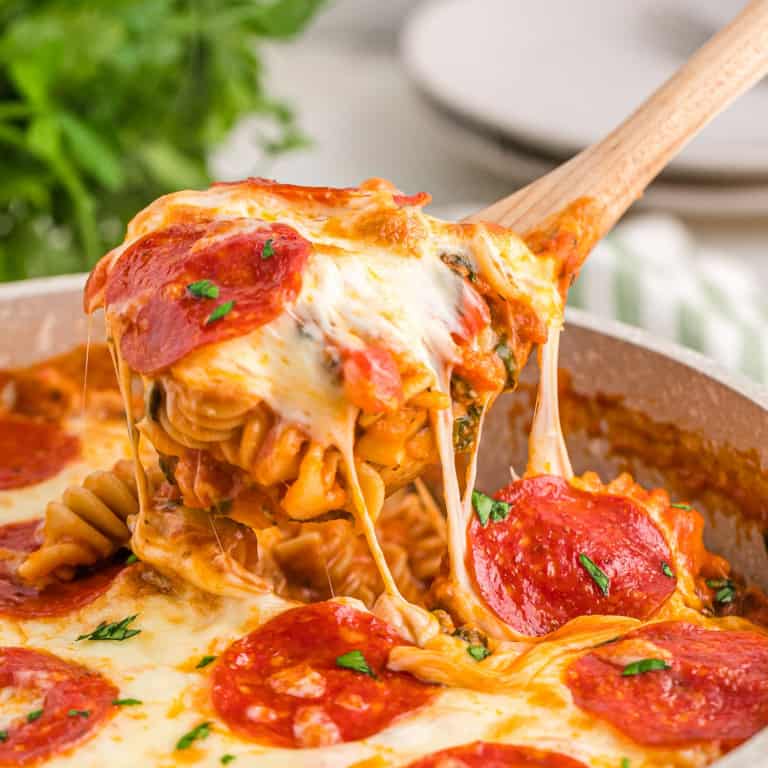 A bratwurst dinner with fall vegetables
You might notice that we love one-pan meals! This dinner with a bratwurst and fall veggies is a quick and easy meal for busy fall nights.
Check out this recipe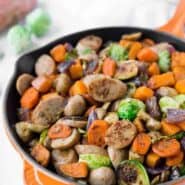 Recipe for Baked Cod with Parmesan and Lemon
You'll love the crunchy topping of this baked cod!
Check out this recipe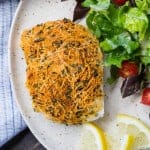 Dill Chicken Salad – Healthy and Easy!
You can make this Dill Chicken Salad even easier by using rotisserie chicken!
Check out this recipe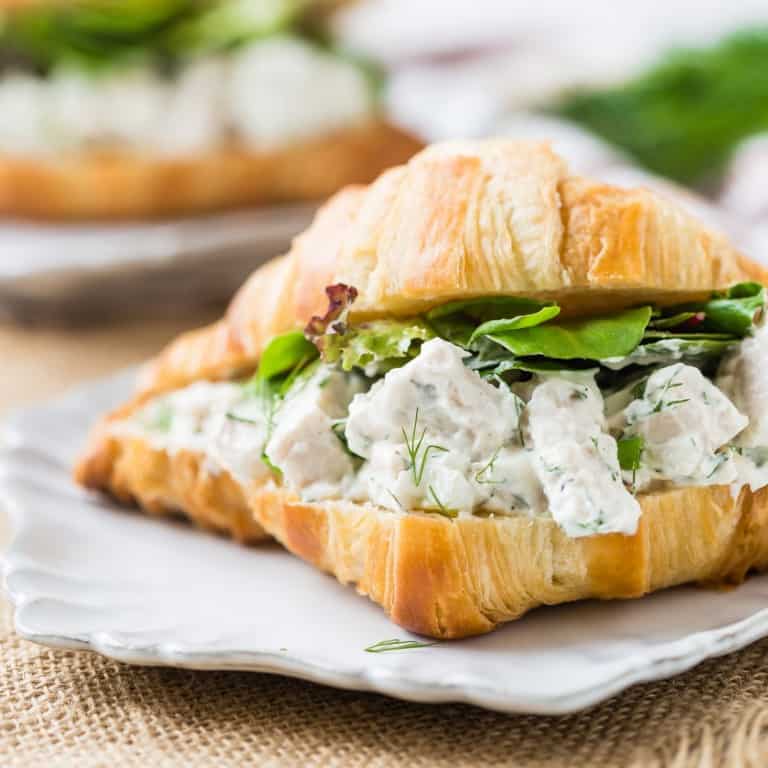 Baked Salmon with Maple Mustard Glaze (5-ingredient recipe)
This is my family's favorite salmon recipe! Fast, easy, delicious.
Check out this recipe
Recipe for chickpea salad with yogurt, dill and lemon
This is the perfect quick meal for vegetarians!
Check out this recipe