A UK pub near Rugby, Warwickshire, is set to become the latest to adopt a completely plant-based menu The barn will serve animal-free meals throughout the month of February.
The pub has already started offering plant-based food by default, with a £2 surcharge to adapt a dish to a non-vegetarian diet. A vegan carvery is hosted every Sunday, where meat-based options are available but prepared out of sight in the kitchen.
"We decided to take a leap and trial of a vegan diet for a month"
Now, The Barn plans to ditch meat altogether for a month after its plant-based options proved hugely popular with the vegetarian community. If the trial is successful, it looks like the changes could be made permanent.
The menu includes a choice of risotto, tofu fish and chips, vegan sausage and mash and three plant-based pizzas. On Sundays, the carvery consists of three slices of plant-based roast with Yorkshire pudding, a selection of vegetables, vegetarian cauliflower cheese, stuffing and gravy.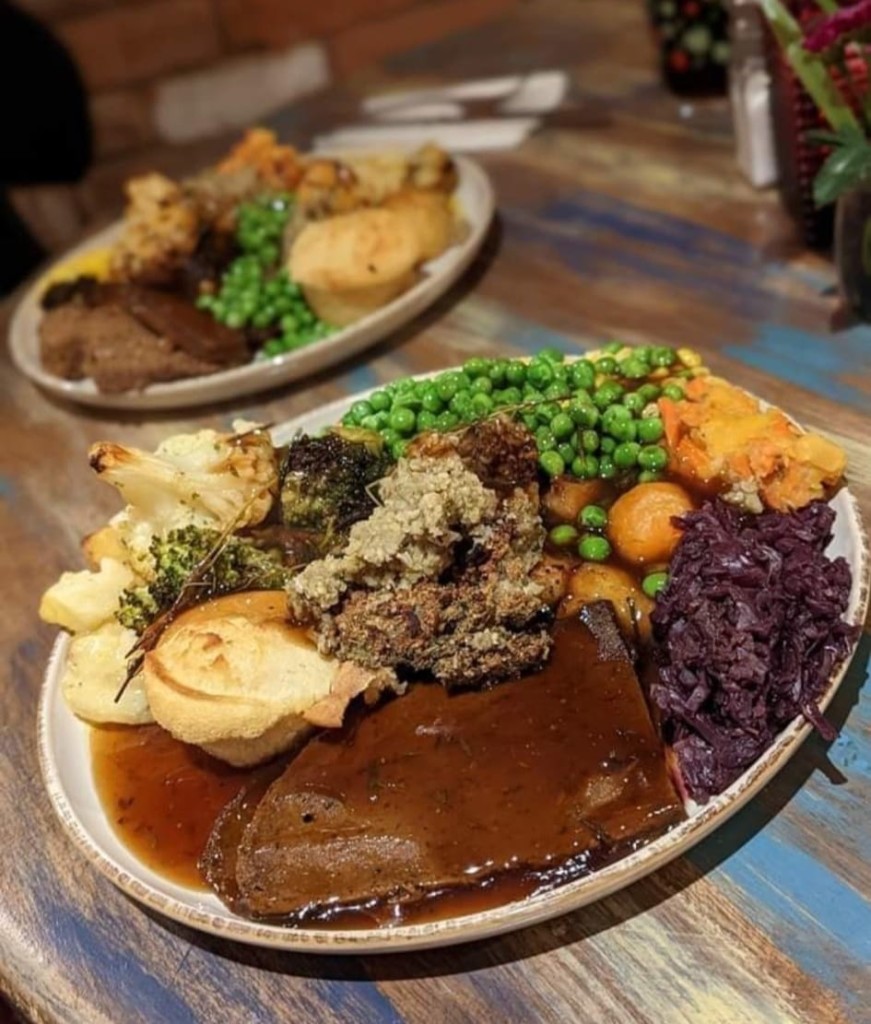 Success for vegetarian pubs
Although pub food is traditionally meat-heavy, a growing number of pubs in the UK are increasing their vegetarian options — or ditching animal products altogether. Welsh pub The Queen in Vegan cut out all meat and dairy for January 2022 and saw such positive feedback that it made the change permanent. For this year's Veganuri, the pub has launched a steak menu with hopes of becoming the world's first vegan steakhouse.
In 2018, London-based The Spread Eagle adopted a completely plant-based menu, claiming to be the city's first all-vegan pub. Another pub in the UK is reported to have made the switch in 2016, Newcastle's The Ship Inn.
"The restaurant has historically been a traditional country pub with an abundance of meat dishes, with very limited vegan options. Since the new ownership the reduction has been gradual with a significant increase in plant-based items rather than meat," said The Barn on Facebook. "After receiving great support for our vegan menu, and especially our vegetarian carvery, we decided to go completely vegetarian for a month."