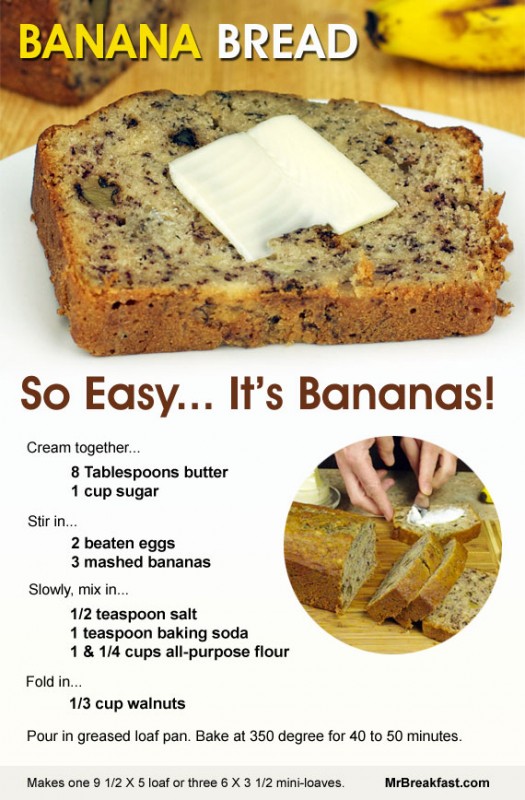 There's nothing like a warm slice of banana bread with a good pat of butter. It's as if heaven looked down on the creation of the butter and said, "Now we must create a perfect platform to display this butter." When done right, banana bread is moist and loaded with flavor. It's more or less a large muffin shaped like a loaf of bread. Best of all, banana bread is so easy to make…it's "nuts!" It's a joke. It's totally "bananas!"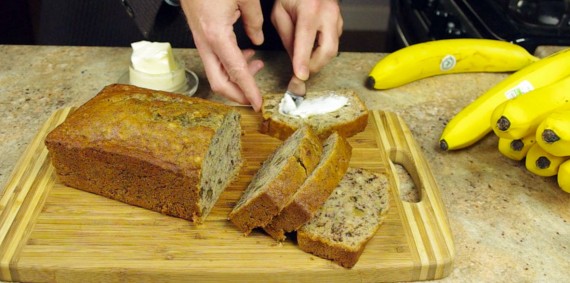 In this article, I'll show you my favorite banana bread recipe and share a couple of tips to get a great-tasting loaf every time. I'm also excited to present my latest cooking video. I saw the movie last week the artist. It was beautiful. But you know what was missing? A good banana bread recipe. Here are some scenes that would have made it perfect:
Video: "Mr Breakfast Makes Banana Bread"
How to make excellent banana bread
For the printable version of this recipe, click here.
The only real trick to making good banana bread is to use very ripe bananas. Just when you think it might be time to toss a banana in the compost bin, this is the perfect time to use it for banana bread. The reason is that bananas develop more sugar as they ripen. The banana flavor becomes more pronounced as the fruit ages.

I've seen some recipes that try to extract more flavor from bananas by microwaving them and cooking the resulting liquid into a syrup. This is fun if you want to try it, but it's unnecessary. Ask anyone's grandma…the old fashioned way is the best. Very ripe bananas make very good banana bread.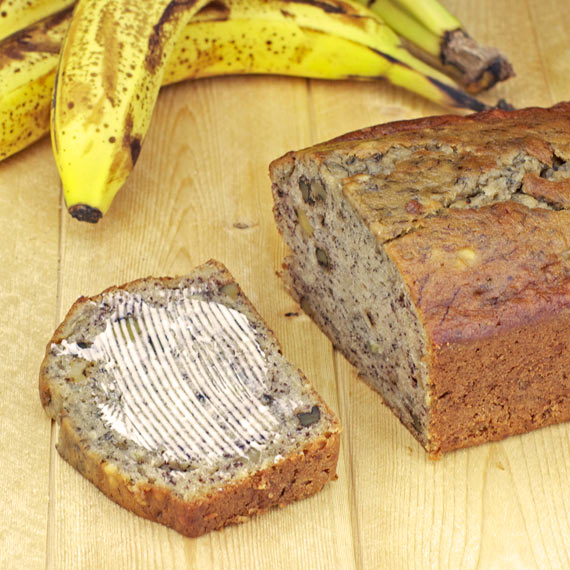 When I make banana bread, I use two mixing bowls: one to mash the bananas and one to mix. Cream 1 stick softened butter and 1 cup sugar together until fluffy. Stir in 3 medium mashed bananas and 2 beaten eggs. Then slowly stir in 1 1/4 cups all-purpose flour, 1 teaspoon baking soda, and a couple of pinches of salt. If you like, you can add a teaspoon of vanilla or a few cinnamon sticks at this point.
Finally, pour in 1/3 cup of chopped walnuts, then pour the batter into a greased pan. Bake for 40-50 minutes at 350 degrees and that's it. This recipe makes one 9 1/2″ X 5″ loaf or three 6″ X 3 1/2″ inch mini loaves.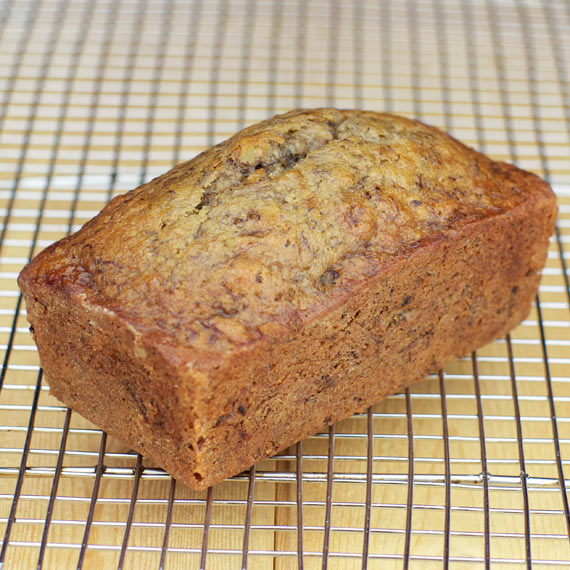 The only note of caution with this recipe is to watch the cooking time. 40 to 50 minutes is a decent approximation, but each loaf of banana bread has its own baking time. The ripeness and size of "medium" bananas affect the cooking time. I've had one loaf take exactly 40 minutes and another with the same recipe take almost an hour. Both turned out great despite the significant difference in cooking time. Just be sure to test the bread for doneness with a toothpick or skewer. If you stick it in the middle of the bread and it comes out clean, the bread is done.
I hope you have as much fun and success with this recipe as I have.
This post is based on the following recipe on MrBreakfast.com:
Easy Banana Bread
If you're not big on banana bread, but you're totally into pumpkin bread, check out this pumpkin bread recipe.
You might also like: