Beyond Meat (NASDAQ: BYND) announced that its Beyond Steak product has been awarded the 2023 FABI Award (Food and Beverage Innovation) from the National Restaurant Association. The award recognizes plant-based Beyond Steak for "breaking new ground in creativity and flavor," and marks Beyond Meat's seventh consecutive FABI award.
"We are honored to be recognized by the National Restaurant Association Beyond steak for its incredible taste, texture, versatility and operational ease"
According to the National Restaurant Association, the FABI Awards honor products that are revolutionizing food and beverage with innovative flavors, ingredients, creativity and profit potential. Beyond Meat says its Beyond Steak seared tips provide an authentically juicy, meaty flavor and aroma profile ideal for sandwiches, bowls, salads, stir fries, tacos and more.
FABI praised the product, which first launched in the U.S. in fall 2022, for its "tender" bite and perfectly "caramelized crust."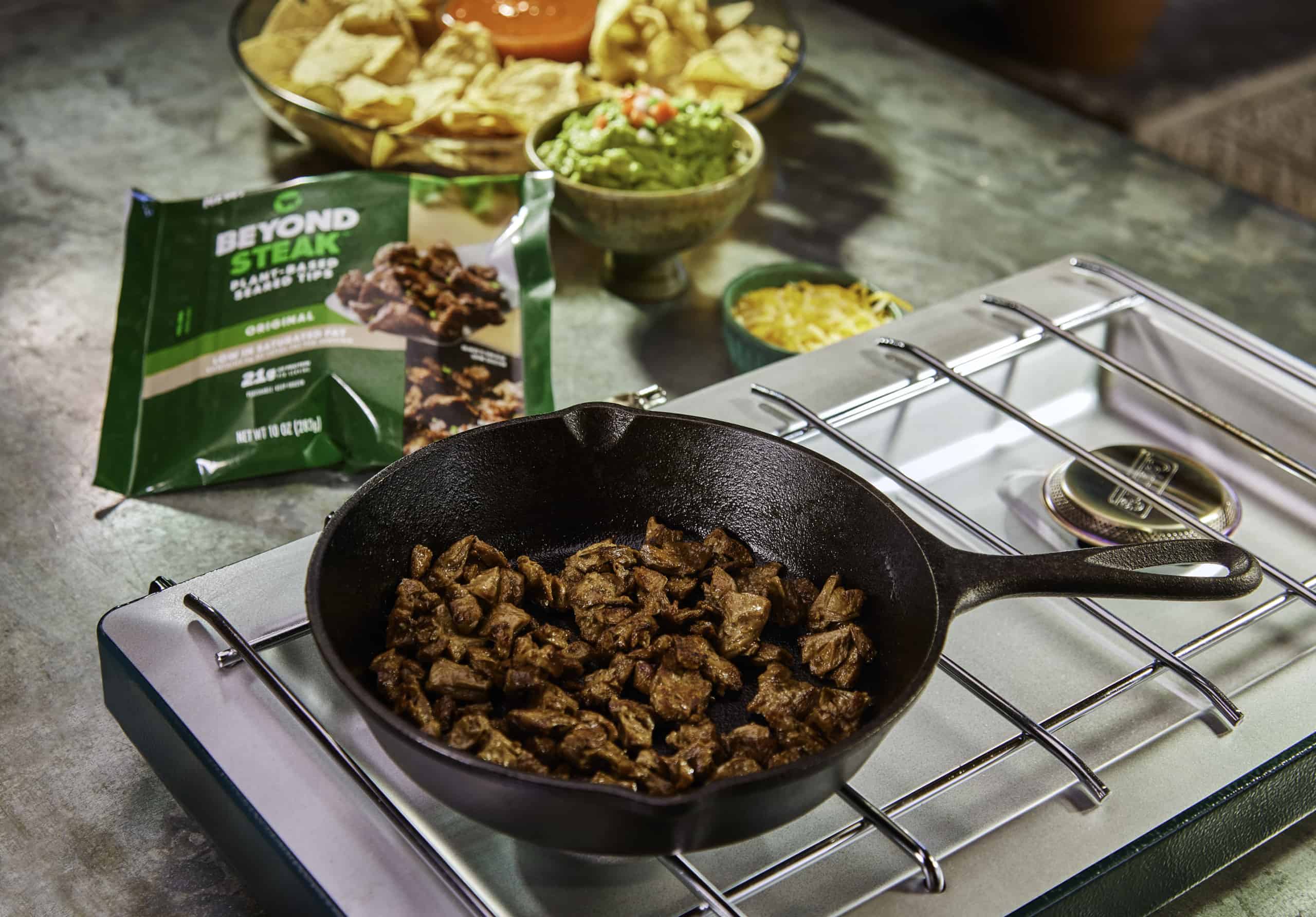 Made with fava bean protein, Beyond Steak is also low in saturated fat, with no cholesterol, GMOs, or added antibiotics or hormones. In addition to the FABI Award, Beyond Meat earned a spot in TIME's Best Invention 2022 as "A Healthier Steak."
Beyond Steak is currently available in US retail locations nationwide, including thousands of Walmart and Kroger stores.
The ultimate honor
"At Beyond Meat, we are committed to creating delicious, nutritious and sustainable plant-based Protein so operators can offer plant-based versions of classic dishes their guests love. said Don Lockwood, VP and Head of Food Service at Beyond Meat. As the latest innovation Delivering on that promise, we are recognized by the prestigious National Restaurant Association Beyond steak for its incredible flavor, texture, versatility and operational ease."