The EU's agricultural promotion policy must focus more on healthy plant-based diets. Instead, it provides more funding for the livestock sector, which pollutes and depletes waterways and is responsible for 17% of the region's carbon emissions, said Falk Hemsing, Proveg's international policy officer and co-author of a recently published report. Smart Protein Project.
To tackle the climate crisis, the EU should promote alternative proteins and encourage Europeans to switch to a plant-based diet, Proveg International argues.
"Animal agriculture also contributes to lifestyle diseases, global hunger and animal suffering so replacing animal products with plant-based and farmed foods offers the European Union a multi-faceted solution to this problem," added Juliet Tronchon, Senior Policy and Public Affairs Specialist. ProVeg and co-author of the report.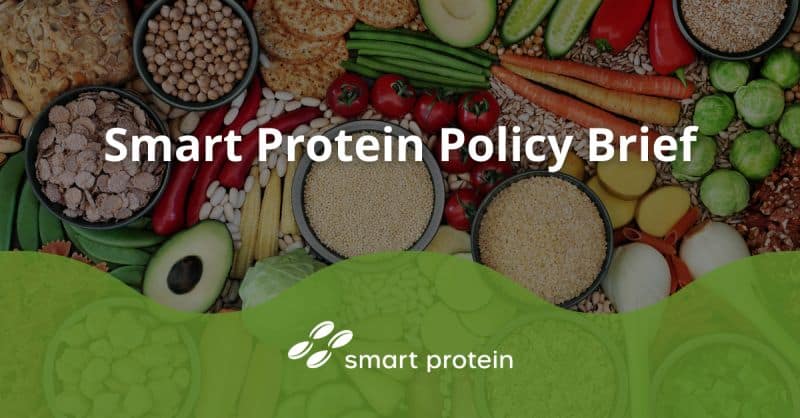 Calls to the EU Commission
The The Smart Protein Project is a collaboration between different sectors, including industry, research and academia, aimed at developing a sustainable future diet. ProVeg is one of the 33 partners.
The Smart Protein Policy Brief calls on the European Commission to advance policies to promote plant-based foods in the EU. It makes "clear recommendations" to make the European food system healthier and more sustainable.
"As stated in the Farm to Fork Strategy, alternative proteins, such as plant, microbial or marine proteins, are one of the key areas of research for a sustainable, healthy and inclusive food system," said Cindy Schumacher, European Policy Officer Commission DG Research and Innovation.
But although the EU has allocated money for research on sustainable protein sources (€32 million), the amount allocated is less than the EU's huge €95.5 billion budget for other research, ProVeg explains.
achievement
European Green Deal
The report highlights policy tools to promote alt protein in the EU, including labeling and marketing that shows the carbon footprint of products, public procurement of food, removal of VAT rates on fruit and vegetables. (Only four EU member states have a 0% rate), and subsidies.
Other measures include promoting plant-based meals in public institutions, such as schools, hospitals and local government buildings.
In particular, they are:
Introduce a front-of-pack sustainability labeling scheme for food products

Establish an EU-wide definition of the terms vegan and vegetarian

Allow plant-based products to use traditional meat and dairy names such as milk or cheese

Include plant-based food in EU criteria for sustainable public procurement

Make nutritious, safe plant-based products eligible for organic certification

Equal EU-wide VAT rates for plant-based products and animal-sourced foods and encourage more Member States to introduce a 0% VAT rate for plant-based whole foods

Revise the EU's current agricultural development policy

Increase R&D funding for plant-based innovations.
"The goal is to stimulate food consumption that highlights the importance of a sustainable, plant-based diet from both health and environmental perspectives. Smart Protein is providing key information to fill knowledge gaps about alternative proteins and contribute to achieving the objectives of the European Green Deal," added Schomacher.