Sweet, moist, and absolutely delicious, this homemade carrot cake banana bread recipe with frosting is perfect for a healthy breakfast or dessert!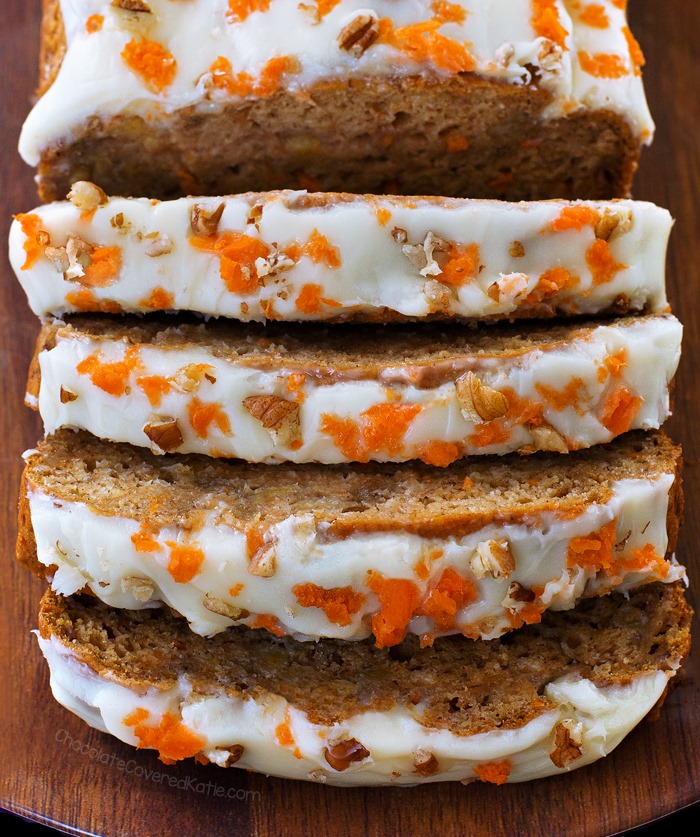 If you're looking for a wonderful springtime recipe to share with family or guests, this classic carrot cake and banana bread is always a huge crowd favorite.
The recipe can be low-fat, low-calorie, oil-free, gluten-free, dairy-free, egg-free, and vegan. And it's super easy to make using ingredients you already have on hand.
You might also like healthy chocolate chip cookies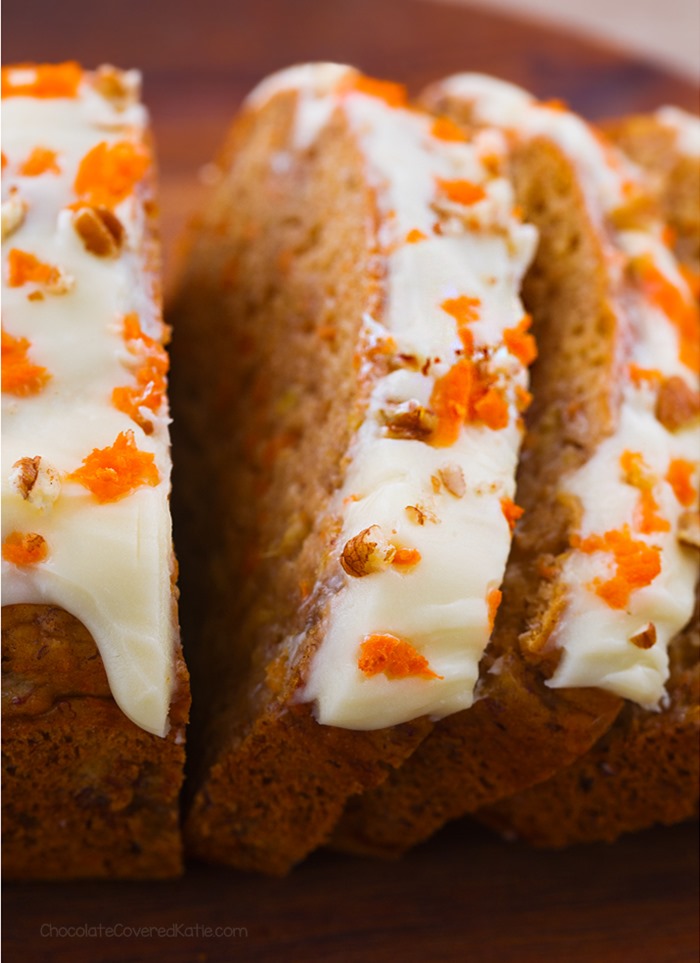 If only carrot cake was always in season.
I would love to post carrot themed recipes year round.
But since no one but me probably wants to eat carrot cake in December (or maybe you?), I try to pack as much carrot cake as possible into the few weeks between St. Patrick's Day and Easter.
Since I've already posted Carrot Cake, Oatmeal, Waffles, and Healthy Carrot Cake, this year I decided to switch the flavor to banana bread, one of my other favorite flavors.
I knew the recipe would be good before I even tried it. After all, it's carrot cake AND banana bread!
Above – watch the Carrot Cake Banana Bread recipe video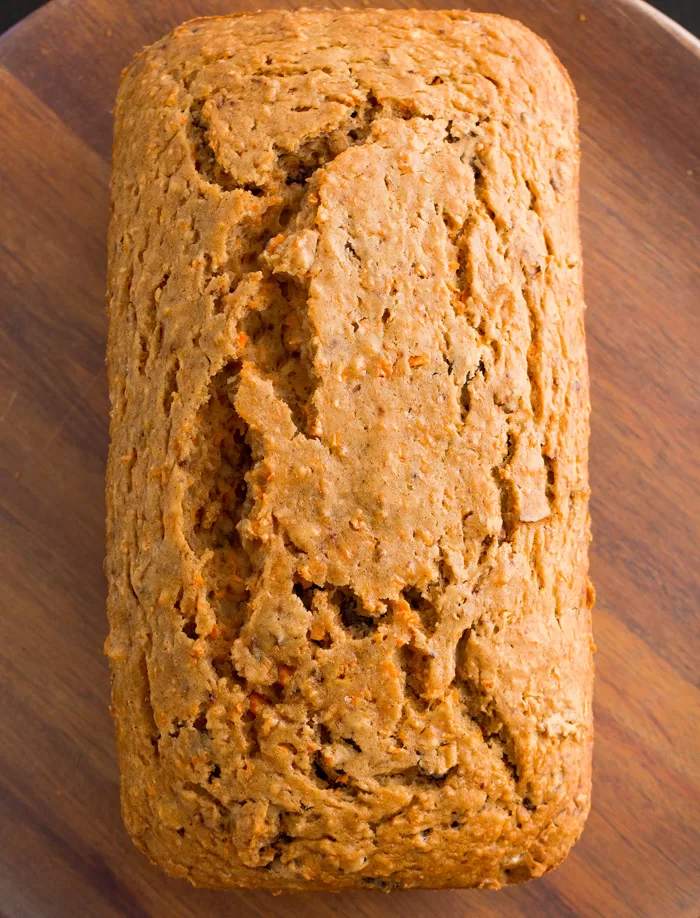 Ingredients for Carrot Cake Banana Bread
For the recipe you need flour, cinnamon, grated carrots, pure vanilla extract, baking powder, baking soda, salt, sweetener and milk of your choice and mashed bananas.
While carrot cake banana bread is quite wonderful on its own, one of my favorite things about carrot cake is the frosting.
For vegan carrot cake banana bread, choose your favorite dairy-free milk of choice. The Carrot Banana Bread is naturally egg-free.
Types of flour that work include spelled flour, oat flour, all-purpose white flour, or some gluten-free all-purpose flours. Feel free to experiment with others, although I don't recommend using coconut flour or almond flour.
You can glaze them with softened coconut butter or about 1/2 cup of the homemade vegan cream cheese frosting recipe from my Vegan Cinnamon Rolls.
For decoration I sprinkled crushed walnuts and carrots on top.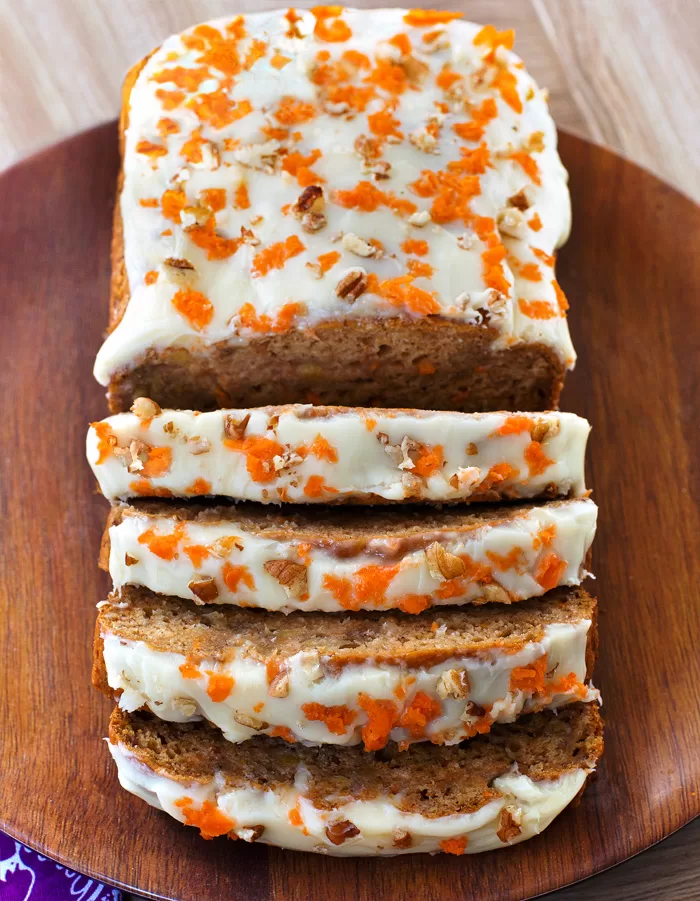 How to Make Carrot Cake Banana Bread
Preheat the oven to 350 degrees Fahrenheit and grease a 9×5 loaf pan or line the bottom of the pan with parchment paper.
In a large mixing bowl combine all dry ingredients and mix well. You can add 1/2 cup of crushed walnuts or shredded coconut if you like.
Whisk together all remaining ingredients, including the chopped carrot and banana, in a separate bowl. Or you can technically save time and beat them right into the dry ingredients to form a batter. Don't overmix.
Spread the batter into the prepared loaf pan. Place on the middle rack of the oven and bake for forty-five minutes, or until a toothpick inserted into the center of the carrot-banana loaf comes out mostly clean.
Allow the bread to cool completely before going around the sides with a knife. Invert onto a large serving platter and glaze as desired.
Baking and storage tips
Cover loosely with cloth or paper towels and store overnight on the counter or in the refrigerator.
The taste and texture of this bread is better the next day as excess moisture evaporates, resulting in a fluffier loaf.
After a day, it's best to refrigerate leftovers in a covered container for three or four days. Or slice and freeze for up to three months.
For low carb, try this Keto Carrot Cake

2

cups

White,

spelled or oat flour (or try this almond flour banana bread)

1

tsp

baking powder

1

tsp

Cinammon

3/4

tsp

baking powder

3/4

tsp

Salt

optional 1/8 tsp nutmeg

1 1/2

Cup

mashed overripe banana

(for banana-free try this vegan carrot cake)

1/2

Cup

finely grated carrot

1/2

Cup

pure maple syrup,

honey or agave

1/4

Cup

Milk of your choice or water

1/4

Cup

oil or additional water

2

tsp

pure vanilla extract

Optional

crushed walnuts, coconut, etc.
Preheat oven to 350 F. Grease or line a 9×5 pan with parchment. Combine the dry ingredients in a bowl. If desired, you can add 1/2 cup crushed walnuts and/or a handful of shredded coconut. In a separate bowl, whisk together liquid ingredients – including the carrot and banana. Pour wet into dry and mix into a dough. Pour evenly into the prepared pan. Bake on the middle shelf for 45 minutes or until a toothpick inserted in the center comes out mostly clean. Let cool down. Cover and refrigerate overnight. Taste and texture are much better on day two (and even better on day three as it gets sweeter). Leftovers can be sliced ​​and frozen for up to a month. If you want to glaze the bread, I included a few links to some icing recipes at the top of the post, or you can use about 1/2 cup softened coconut butter, sweetened if desired.

View nutritional information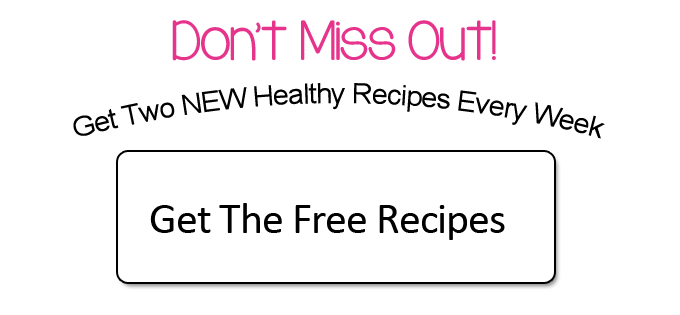 Healthy Banana Recipes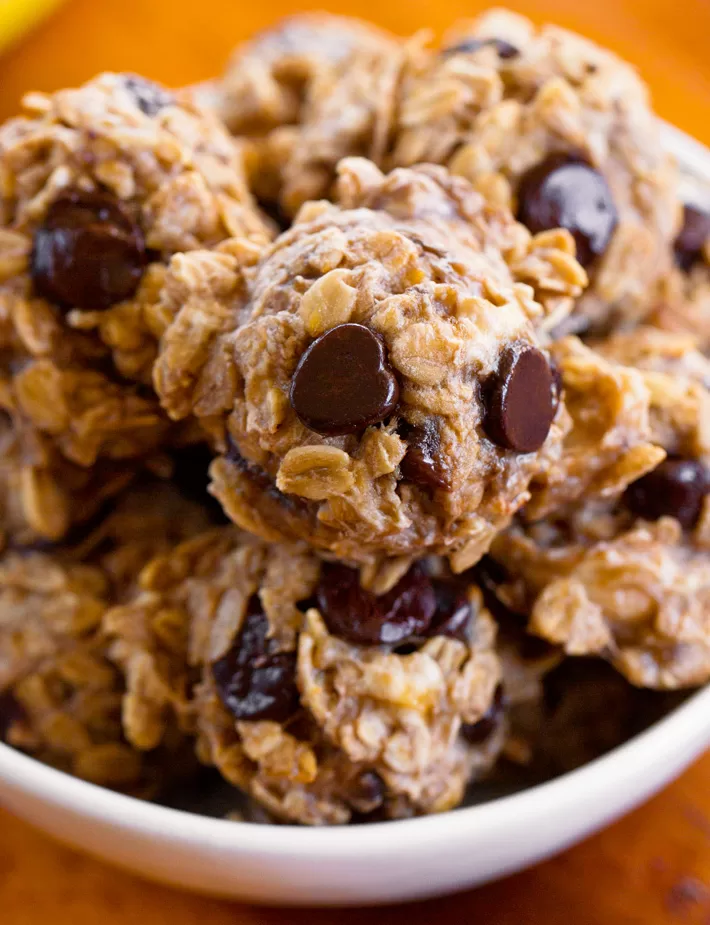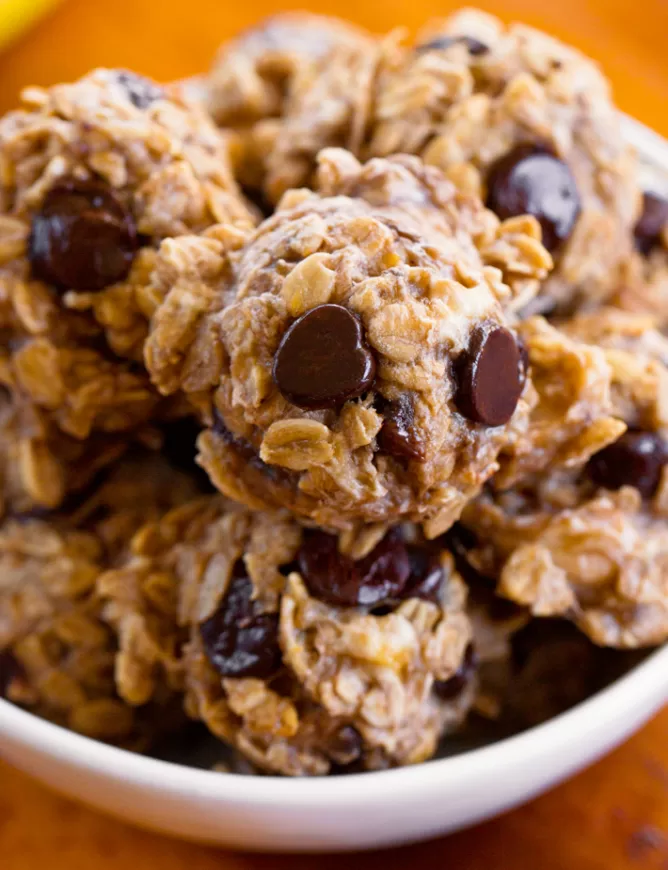 Banana Oatmeal Cookies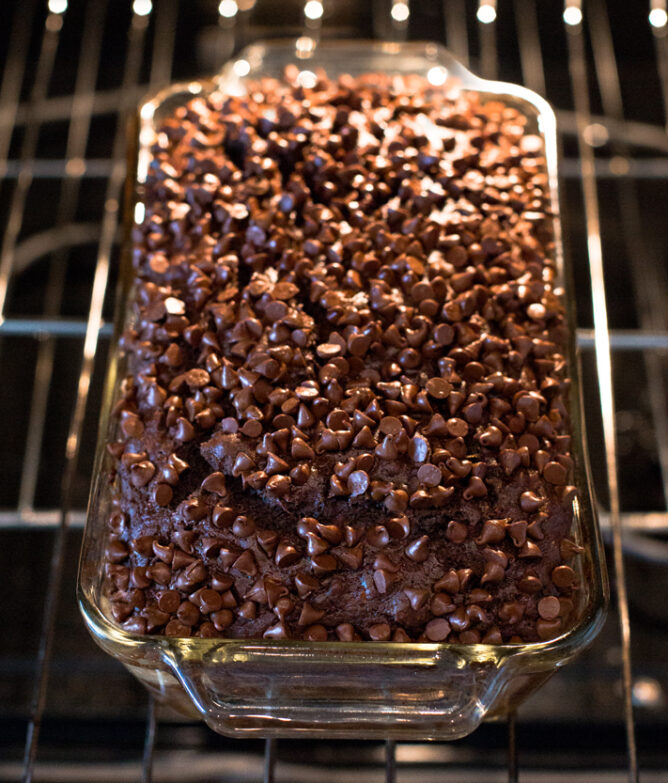 Chocolate Banana Bread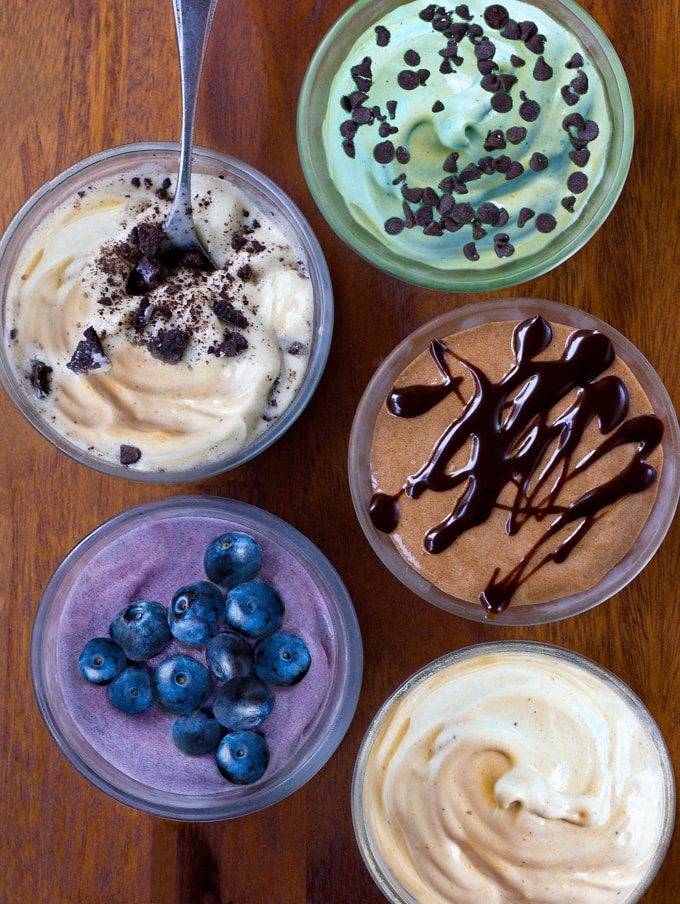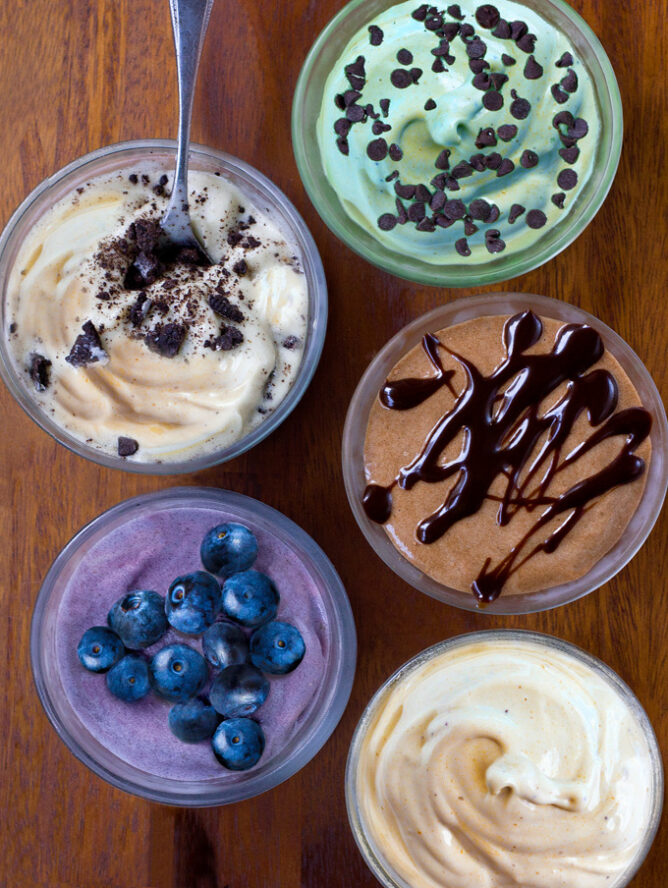 Banana ice cream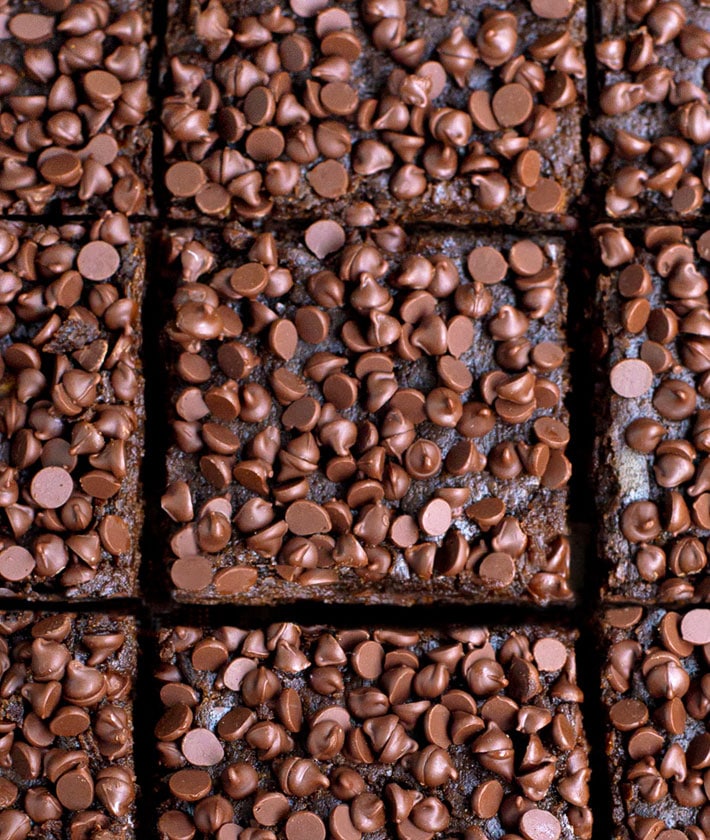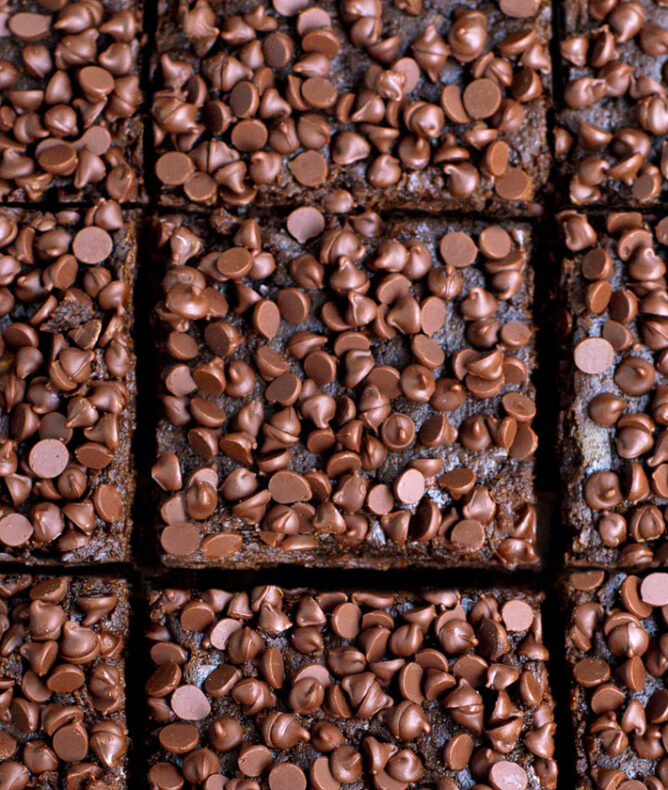 Healthy brownies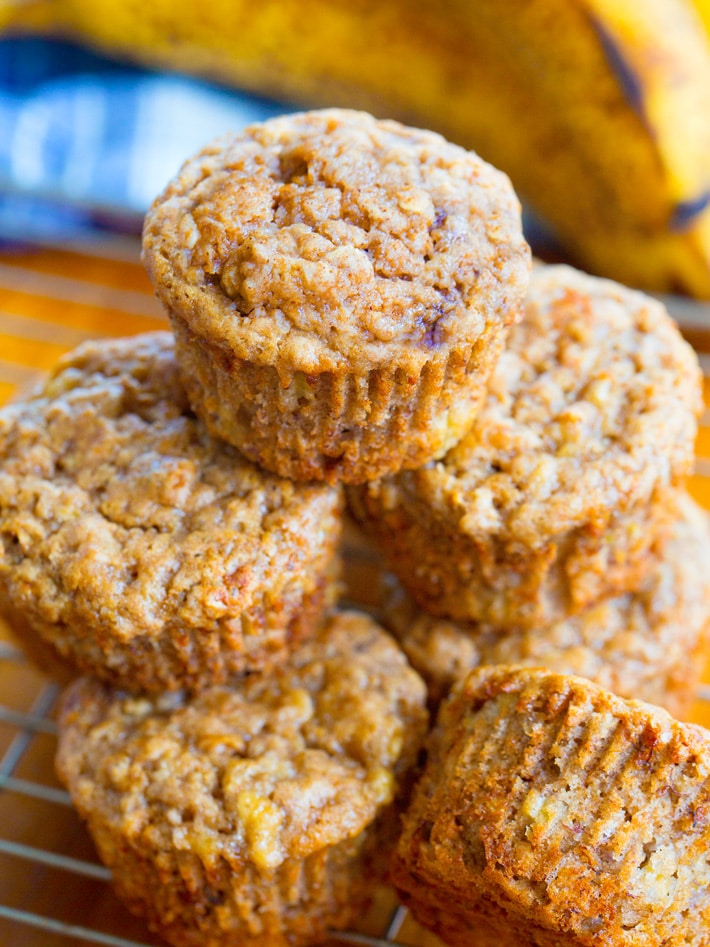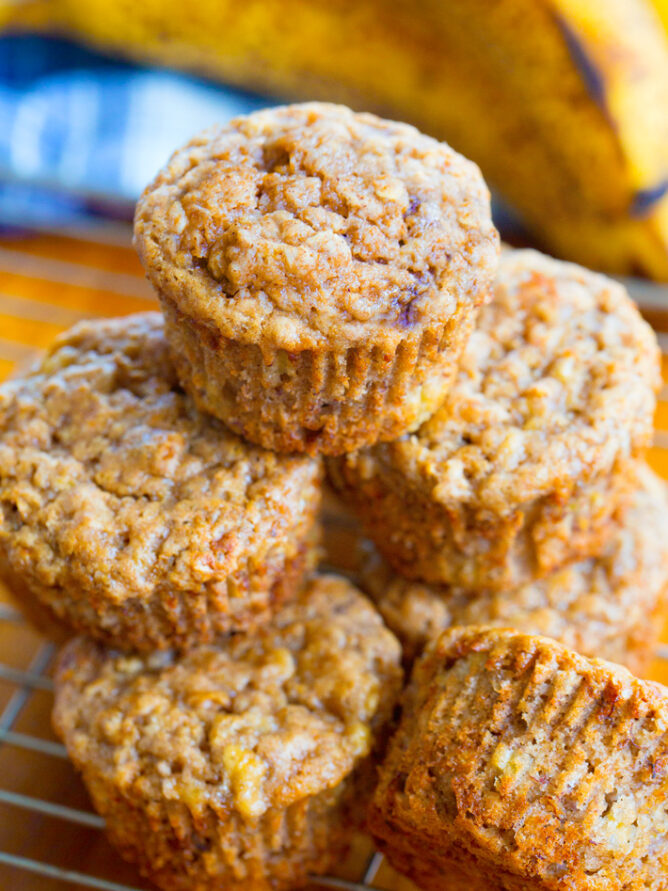 Banana muffins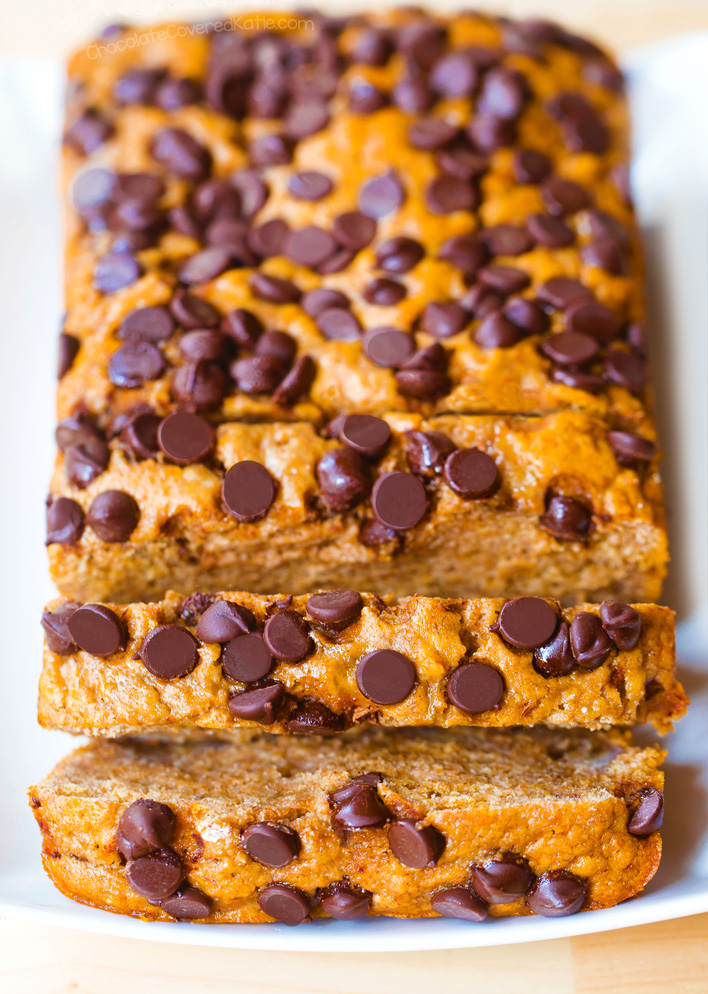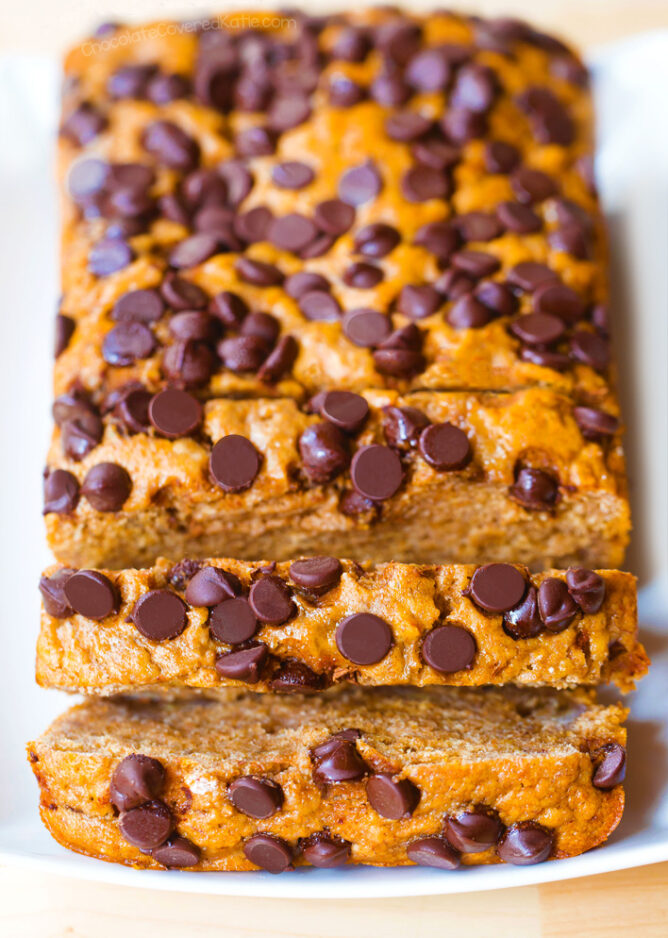 Healthy Banana Bread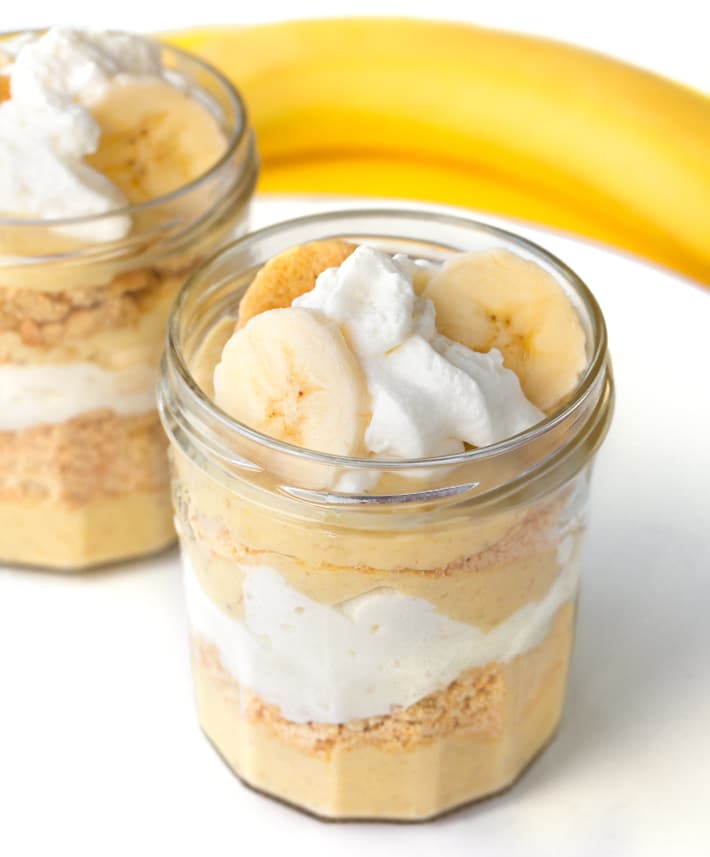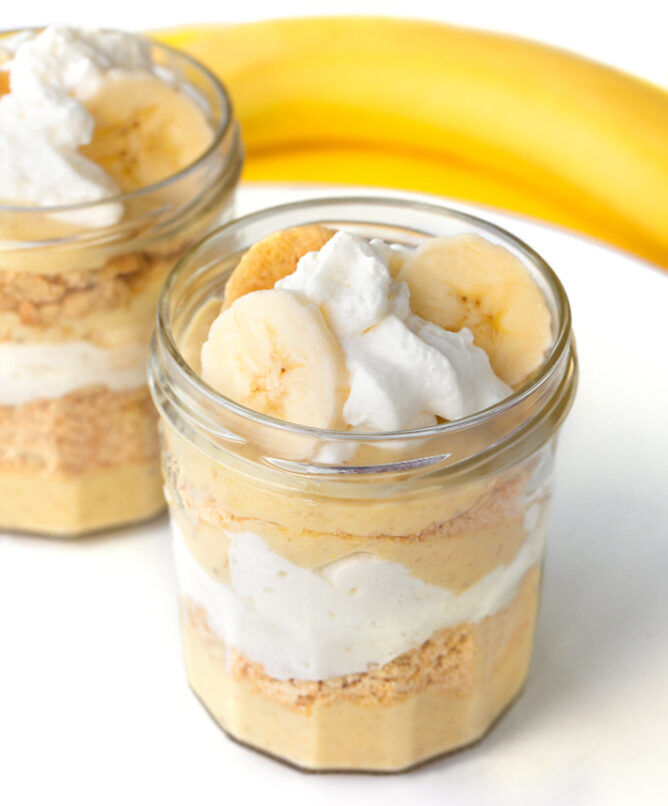 Vegan banana pudding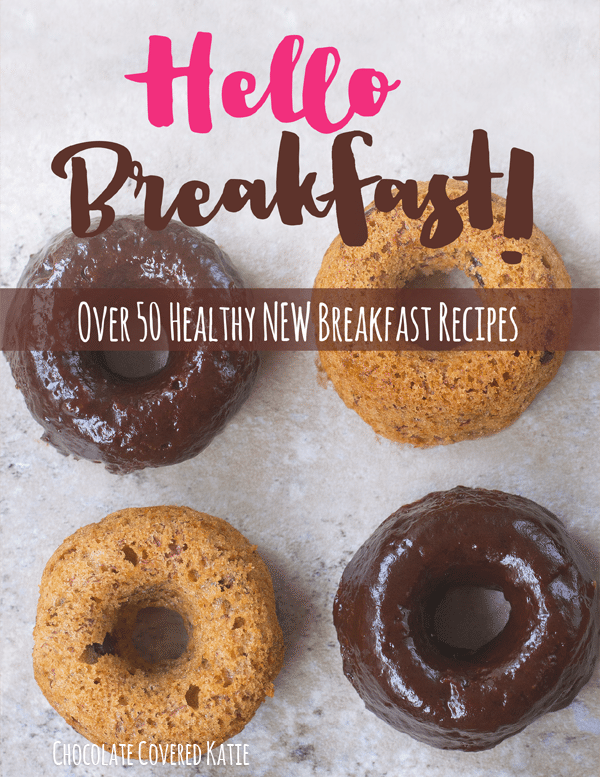 More about the cookbook