Here is a great collection of coconut recipes suitable for different occasions. Coconut can be used in a variety of recipes, from mousse cakes to cookies, energy bars, drinks, cheesecake, layered cakes, muffins or cupcakes, truffles, ice cream or macarons. Coconut has a unique flavor that is highly appreciated around the world.
If you love the combination of chocolate and coconut, you can try the Chocolate Coconut Brownies, Australian Lamingtons, Lamington Cake or Bounty Mousse Cake. For the white chocolate and coconut combo, you can try the white chocolate and coconut truffles, the raspberry coconut mousse cake, the coconut macarons, or the coconut and white chocolate crinkle cookies.
For kids' breakfast or after-school snacks, try the nifty sugar-free oatmeal energy bars, crunchy coconut biscuits, or banana coconut bread.
In summer you can try the refreshing coconut mango ice cream or the tropical pineapple coconut banana smoothie.
If you want to make coconut recipes for Christmas or New Year's Eve, I highly recommend making the Chocolate Coconut Buche de Noel or the No-Bake Buche de Noel Chocolate Chip Cookies with Coconut Cream Cheese Filling. Also, the Gingerbread Coconut Mousse Cake and Raffaello Cake are great choices to celebrate the winter holidays. Coconut Fudge with No Sweetened Condensed Milk and Soft Meringue Cookies are other great treats to make during the holiday season.
Let me know if you try any of these amazing coconut recipes, tag me on Instagram if you do, and enjoy each and every one of them as much as we do.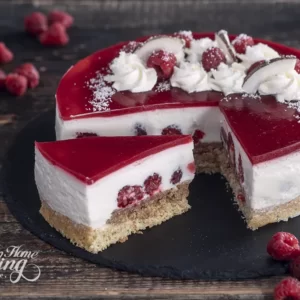 Raspberry Coconut Mousse Cake
This Raspberry Coconut Mousse Cake is an elegant dessert packed with flavor. Raspberries and coconut always make such a good pair and shine in this stunning cake. The cake consists of a coconut sponge cake with coconut, white chocolate and almond crunch on the bottom, a coconut mousse with pickled fresh raspberries and raspberry jelly on top.
Check out this recipe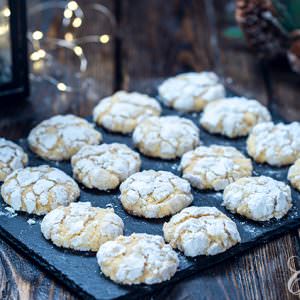 Coconut Crinkle Cookies with White Chocolate
Coated with white sugar, these delicious Coconut White Chocolate Crinkle Cookies look wintry like they're out in the snow. With a soft, chewy interior, melted white chocolate, and a snowy appearance, they're one of the best cookies to get ready for the winter holidays.
Check out this recipe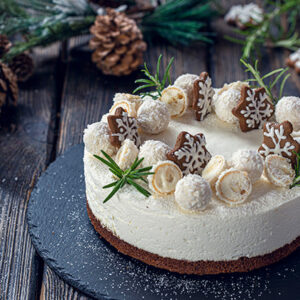 Gingerbread Coconut Christmas Cake
This Gingerbread Coconut Cake is a delicious and impressive dessert that everyone will love, not to mention it's a perfect winter holiday dessert. The cake features a gingerbread sponge cake at the bottom, followed by caramelized coconut and gingerbread crunch and is topped with a rich and smooth coconut mousse. Beautifully decorated with fresh rosemary, coconut truffles and homemade gingerbread cookies, this cake really gets you in the winter holiday spirit.
Check out this recipe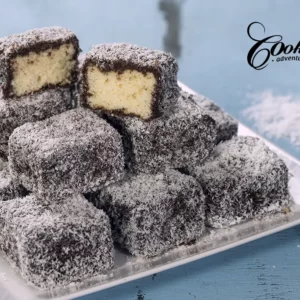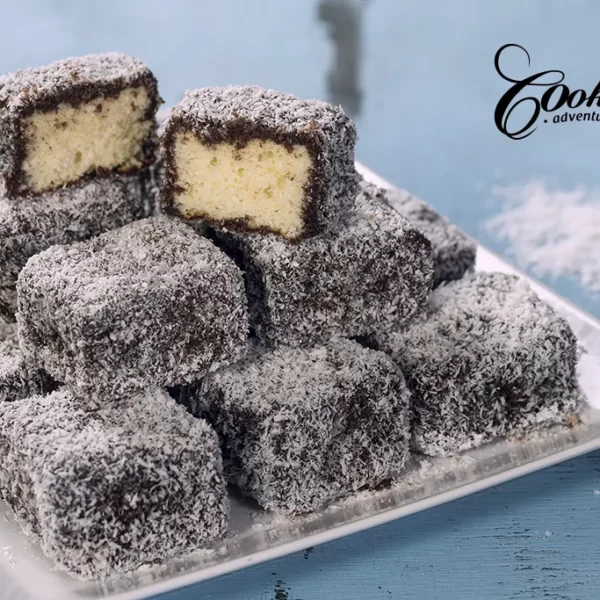 Plain Australian Lamingtons
Australian Lamingtons are nothing more than squares of vanilla sponge cake dipped in chocolate sauce and topped with grated coconut. So easy to make but always so delicious.
Check out this recipe
Chocolate Coconut Brownies
You just can't resist these Chocolate Coconut Brownies, fudgy brownies at the base that are topped with a coconut filling and chocolate ganache. For those who love coconut desserts, this is one of the best brownies ever.
Check out this recipe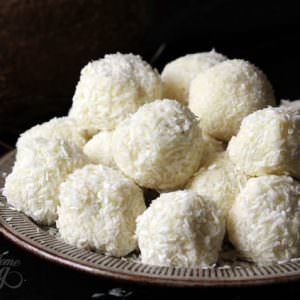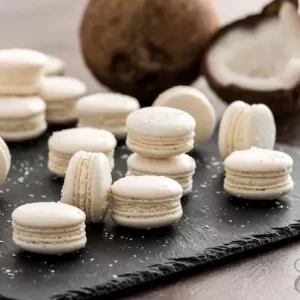 coconut macaroons
Coconut Macarons Italian Meringue Method, uses shredded coconut in both the shell and filling. The filling is white chocolate ganache and caramelized coconut for added texture.
Check out this recipe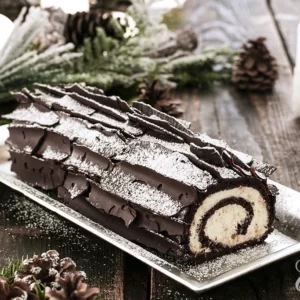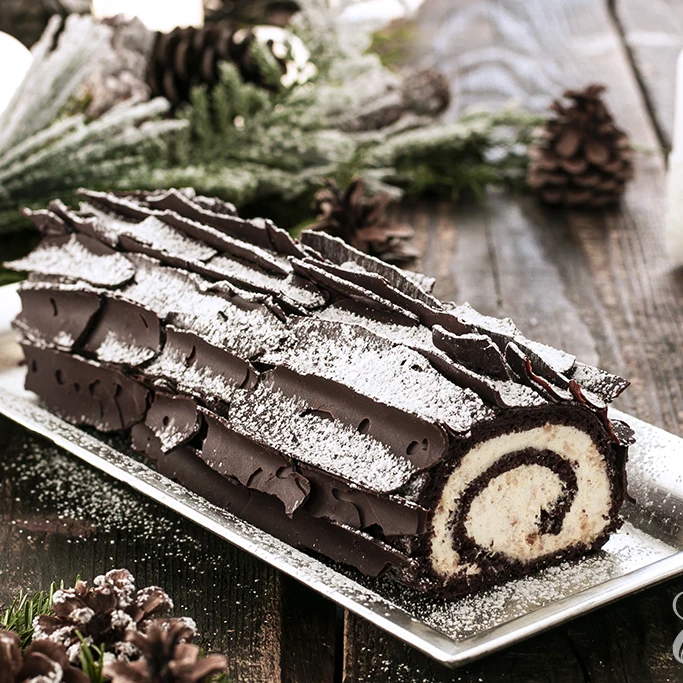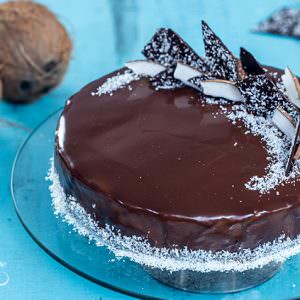 Bounty Mousse Cake – Chocolate Coconut Mousse Cake
This Bounty Mousse Cake is one of the most delicious cakes I've ever made. If you like the combination of coconut and chocolate, you should definitely try this recipe. This dessert is very delicate and soft with an intense coconut flavor that just melts in your mouth. A brownie layer at the bottom followed by a creamy coconut mousse covered in chocolate frosting.
Check out this recipe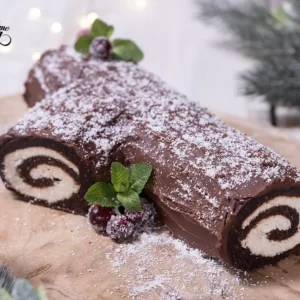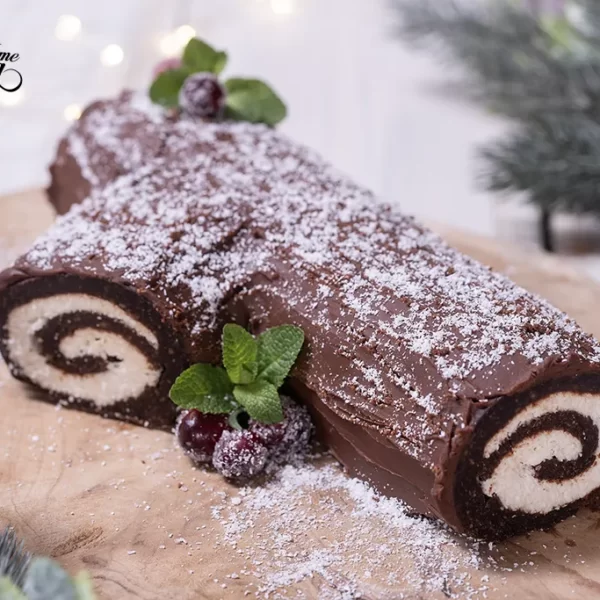 No-Bake Chocolate Chip Cookie Bûche De Noël (Yule Log)
This No-Bake Chocolate Biscuit Buche de Noel (Yule Log) is an amazing no-bake dessert that's easy to make for Christmas or New Year's Eve. It consists of a chocolate biscuit roll with a coconut cream cheese filling and a chocolate ganache on top. It's simply decorated with coconut sprinkles resembling snow, fresh mint leaves, and sugar-coated cranberries.
Check out this recipe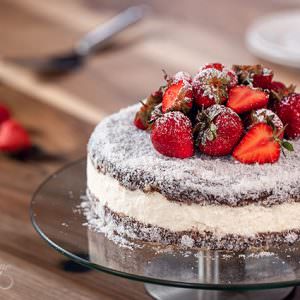 Lamington cake
This Lamington Cake is a simple vanilla sponge cake that's topped with chocolate and coconut, then filled with homemade strawberry jam and mascarpone whipped cream frosting. The combination is simply heavenly and simply melts in your mouth.
Check out this recipe
Almond Coconut Cake (Raffaello Cake)
This tender and elegant Raffaello cake is made with an almond sponge cake, a white chocolate, mascarpone and coconut filling and is topped with Raffaello truffles, chopped almonds, chocolate curls and grated coconut. It has great texture and amazing taste
Check out this recipe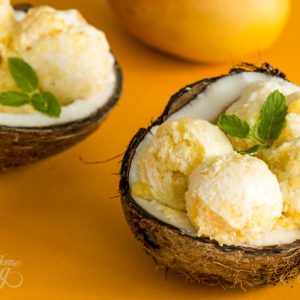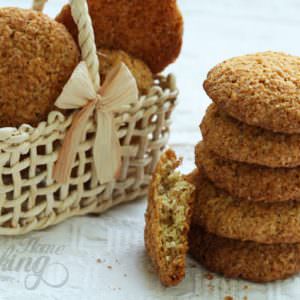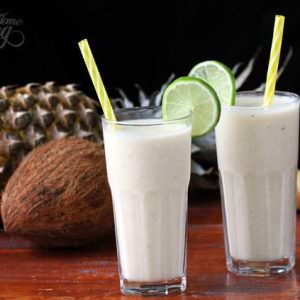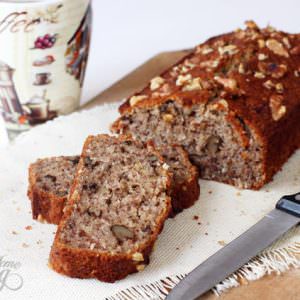 Oatmeal Bars
Delicious, healthy oatmeal bars with no added sugar or butter, packed with fiber, vitamins and minerals. Add different dried fruits or chocolate chips for variation.
Check out this recipe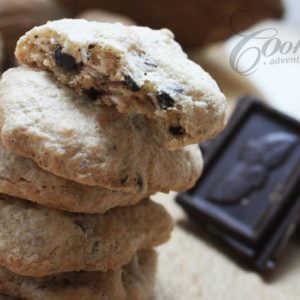 Soft meringue cookies
Classic macaroons transformed into sweet biscuits with a crunchy exterior and soft, nutty chocolate interior. These soft meringue cookies literally melt in your mouth and are perfect for festive tables.
Check out this recipe