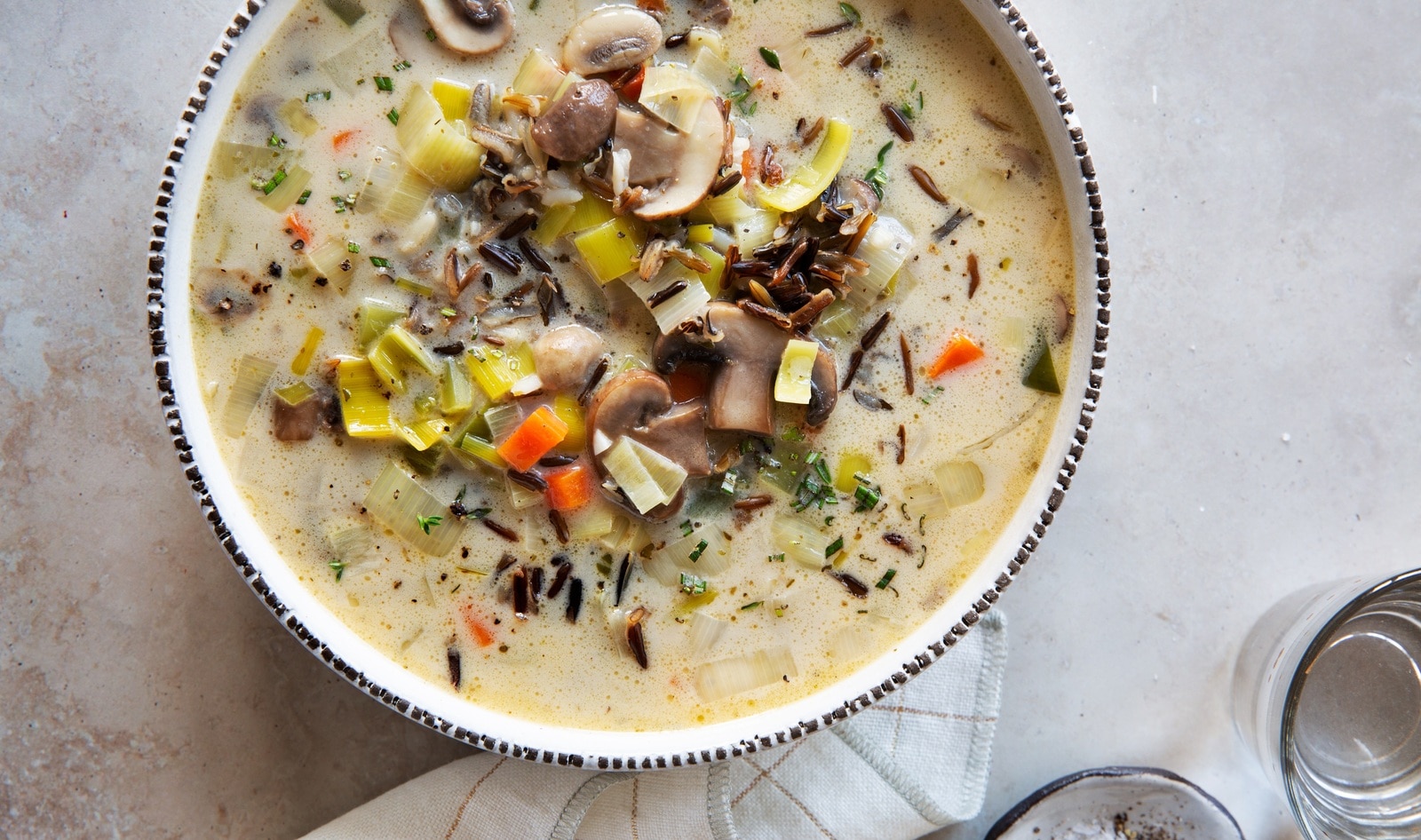 Meaty mushrooms, sweet carrots, and hearty wild rice add to this foolproof homemade soup. High-Protein Plant-Based Diets for Beginners Stir the cookbook into cooked lentils or serve with sourdough to round out this cold-weather dish.
do you want:
2 tablespoons of coconut oil
4 cups crimini mushrooms, chopped
2 celery stalks, diced
1 leek, core and dark green parts trimmed, thoroughly cleaned, and roughly chopped
1 carrot, chopped
2 teaspoons dried herbs, such as thyme, oregano, or Italian seasoning
1 tablespoon minced garlic
½ teaspoon of salt
¼ teaspoon black pepper
4 cups unsalted vegetable broth
1 (13.5-ounce) can of coconut milk
2¼ cups cooked wild rice
what do you do:
Melt the oil in a large pot over medium heat. Add the mushrooms, celery, leeks, carrots, dried herbs and garlic and sauté for 5 minutes, stirring occasionally. Add salt and pepper and fry for another 5 minutes.
Add broth and coconut milk and stir to combine. Simmer over medium heat for 10 minutes, or until the vegetables are tender and the broth is flavorful. Stir into cooked rice just before serving.