Danone North America has launched two new plant-based creamers under its alt dairy brands Silk and So Delicious.
Silk is the best-selling non-dairy creamer brand in North America, and was the first to enter the category in 2018. Now, the company has expanded its range with Mocha Almond Creamer. Claimed to be the first non-seasonal plant-based mocha creamer, the product is described as "smooth, deliciously creamy and bursting with chocolate-y flavor".
"Silk continues to diversify for consumers looking for new flavors to enjoy in their coffee, and the delicious chocolate flavor of the new Mocha Almond Creamer is an exciting new way for plant-based consumers to enjoy their coffee and their day," said Callie GoodwinDanone is vice president of traditional creamers in North America.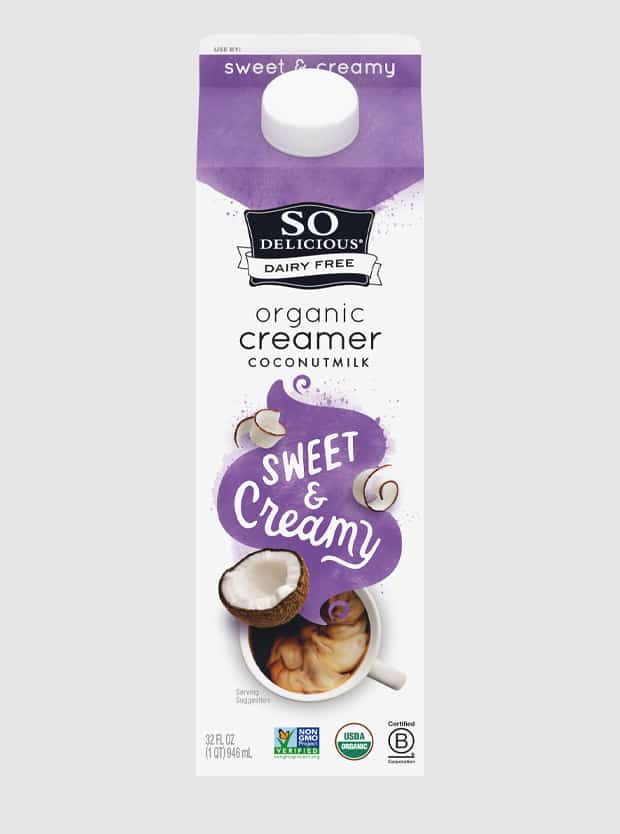 Creamer reimagined
Meanwhile, So Delicious has reformulated its French Vanilla Coconutmilk Creamer to improve the taste, as well as introducing a new variety — Sweet and Creamy Coconut Milk Creamer. The news comes just three months after Danone North America pledged to update the recipes of 70% of its alt dairy products, making them more nutritious and lower in sugar. The new products also have updated packaging.
"With French vanilla and sweet and creamy coconutmilk creamer, we've reimagined our creamers, offering even more flavor for consumers," said Goodwin. "These new creamers bring the flavors and richness you usually find at the coffee shop straight to your fridge, and the creamy flavors will add just the right amount of sweetness to your cup of coffee."
The new Silk and So Delicious creamers are available at Whole Foods, Sprouts, Kroger and Ahold stores across the US.