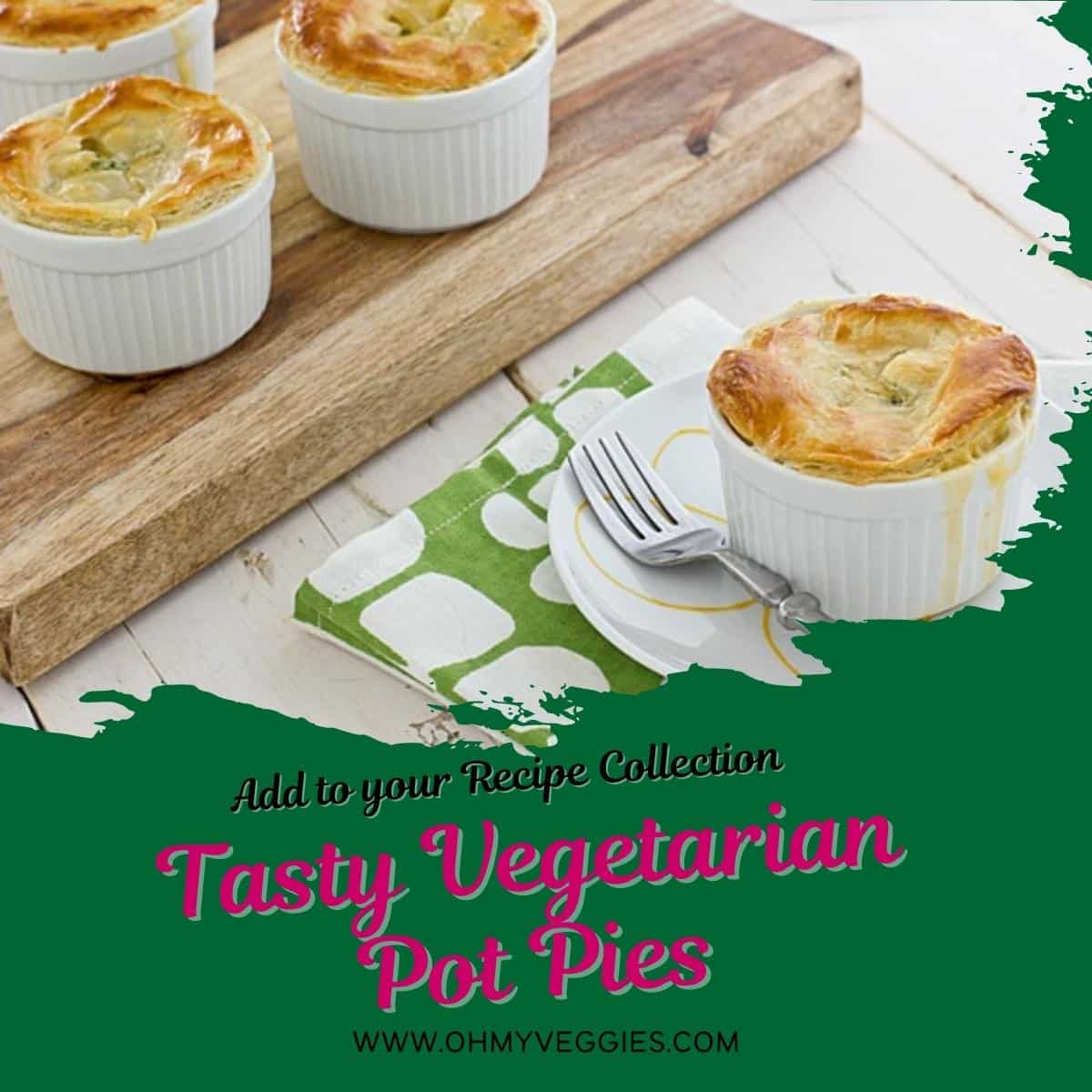 Delicious Vegetarian Pot Pies
Our Vegan Butternut Squash Pot Pie offers a variety of flavors. It's packed with roasted butternut squash and fresh, flavorful veggies like carrots, red onions, and tomatoes. The crust is gluten-free, vegan-friendly and homemade. Our Vegan Butternut Squash Pot Pie is ready to enjoy in just over an hour. Be it festive or casual this is a great pot pie for every occasion.
Get the recipe
This pot pie is healthy, gluten-free and comforting. It's made with simple ingredients, gluten-free, oil-free, and wrapped in a perfect soft crumbly texture. Our pot pie uses jackfruit instead of meat, making it vegetarian-friendly and delicious. It's packed with nutrients wrapped in a flaky crust.
Get the recipe
Our easy chickpea pot pie swaps traditional meat with healthy chickpeas. It is made up of lots of tasty, nutritious and colorful vegetables. Our easy chickpea pot pie is the ultimate comfort food. It has a creamy, veggie-packed filling with a perfect buttery crust.
Get the recipe
Mushroom Bourguignon Pot Pie uses mushrooms instead of meat to create a super comforting, comforting, delicious dish. It makes for an impressive dish that meat lovers and even vegans won't understand! Our Mushroom Bourguignon Pot Pie offers vegetables, a perfect flaky pastry crust and maximum flavor.
Get the recipe
A satisfying flaky puff pastry blankets cheesy broccoli in this pot pie. They make a simple meal packed with nutrients, vitamins and delicious goodness. Our Broccoli Cheddar Pot Pies are comfort food at their best. They are simple, effortless, and gorgeous.
Get the recipe
Our vegetarian pot pies are packed with lots of hearty, healthy veggies, a satisfying creamy sauce, and topped with a flaky pie crust. They are a festive and decadent dish that looks as impressive as it tastes. They offer simple and tasty textures.
Get the recipe
A vegetarian twist on the classic pot pie. This recipe uses white beans instead of chicken to make the delicious comfort food you love.
Get the recipe
Everyone has a nostalgic classic, vegetable pot pie, whether for an everyday meal or as a crowd-pleasing vegan option for a Thanksgiving or Christmas menu.
Get the recipe
Use whatever ingredients you have on hand to make this easy from-the-pantry pot pie in your slow cooker!
Get the recipe
Reader interaction