A savory dill sauce that's ready in minutes with just 4 ingredients.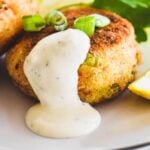 This 4-ingredient Easy Dill Mayonnaise will transform your fish and veggie creations and goes especially well with my Salmon Meatballs pictured below.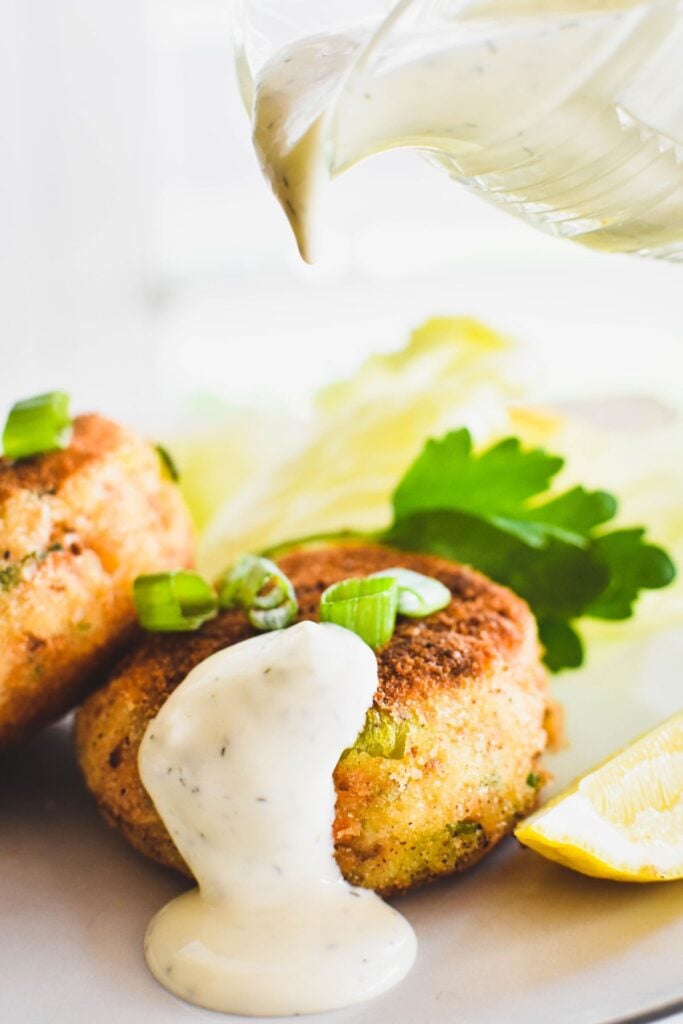 Prepare dill mayo
To prepare this delicious dill sauce you will need:
1/2 lemon, juice only
1/4 teaspoon dried dill (or 1 teaspoon chopped fresh dill)
1/2 teaspoon Dijon mustard
1/4 cup mayonnaise (store-bought or homemade).
Possibly add some more salt and pepper to taste.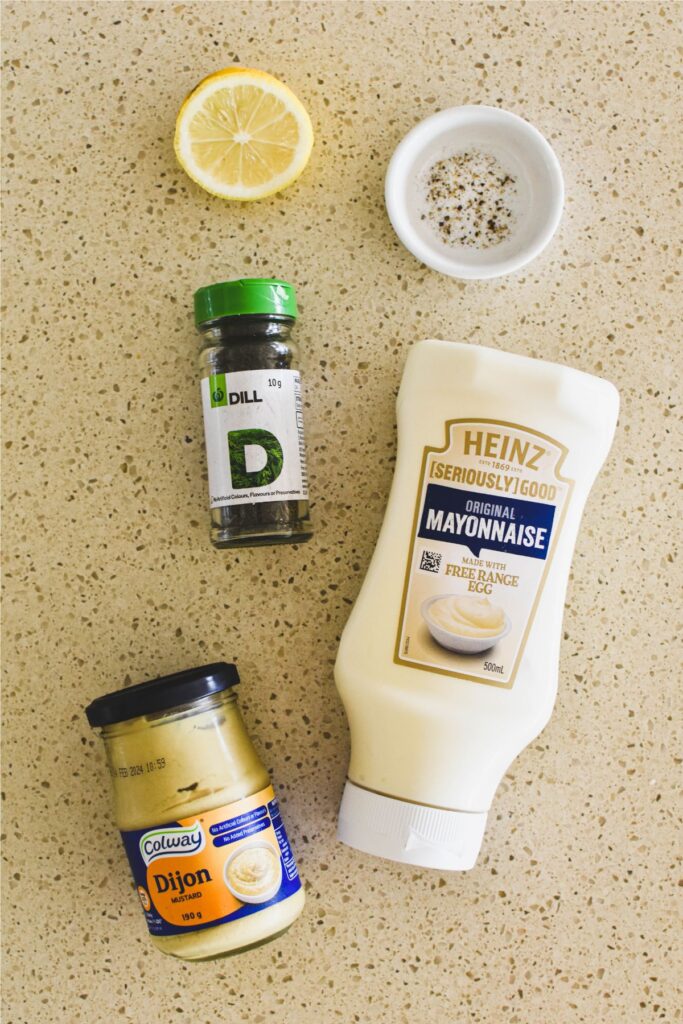 Once you've measured out all the ingredients, just beat everything together.
Voila!
Dill mayo that will take your fish cakes, tuna patties, vegetable tempura, salmon cakes—you know—to the next level.
Enjoy!
Oh, and you can check out more delicious spices, preserves and jams in the Cooking with Nana Ling collection here.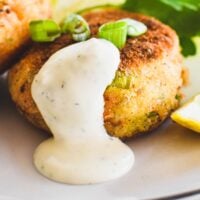 1/2

lemon juice only

1/4

teaspoon

dried dill

(or 1 teaspoon chopped fresh dill)

1/2

teaspoon

Dijon mustard

1/4

Cup

mayonnaise

(bought or homemade)

salt and pepper

(taste good)
Calories: 97kcal | Carbohydrates: 0.4G | Protein: 0.2G | Fat: 11G | Saturated Fatty Acids: 2G | Polyunsaturated fat: 6G | Monounsaturated fatty acids: 2G | Trans fats: 0.03G | Cholesterol: 6mg | Sodium: 96mg | Potassium: 10mg | Fiber: 0.05G | Sugar: 0.2G | Vitamin A: 13ie | Vitamin C: 1mg | Calcium: 3mg | Iron: 0.1mg