A simple Korean tofu salad served with a soy-based sauce. Simple, healthy and refreshing!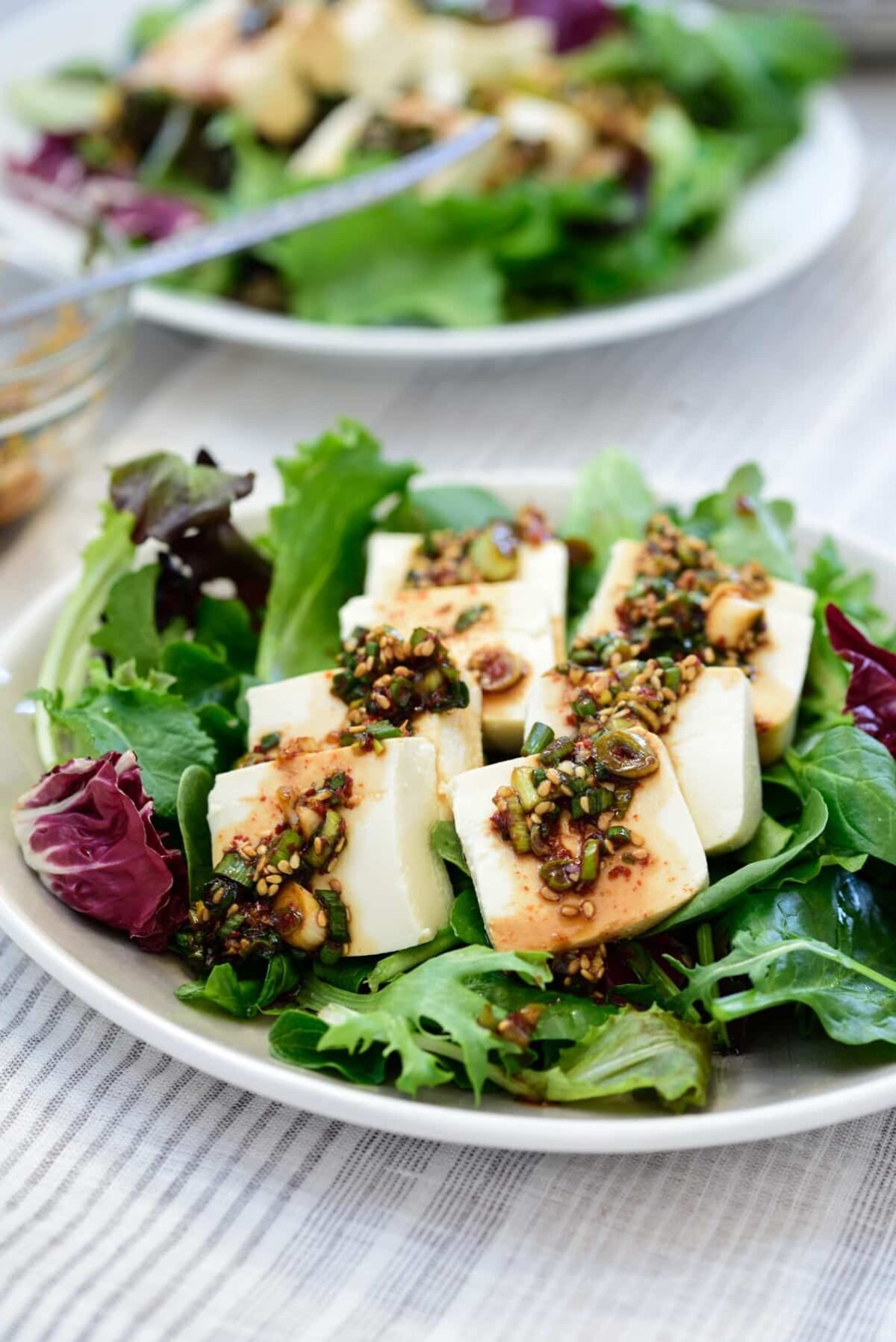 In Korea, tofu is often enjoyed simply with a soy dipping sauce called yangnyeomjang (양념장). It's an easy way to add healthy and tasty protein to your meal. Adding your favorite spring salad mix can make a refreshing salad. Perfect as a side dish or light meal!
The simple sauce (yangnyeomjang) deliciously complements the nutty tofu and the slightly peppery and bitter spring mix.
The tofu
Korean block tofu comes in 3 variations, depending on how much water is squeezed out of the tofu. They are usually labeled on the packaging as firm (부침용, for frying), soft (찌개용, for stews), or silky (생식용, for eating fresh).
Silken tofu (생식용) is best for this tofu salad. Although tofu is very smooth and soft, it can hold its shape if handled gently. It is also cuttable. The soft (찌개용, for stews) also works.
If you don't have access to Korean tofu, use any type of block tofu you can find. The softer the better.
Although tofu is already cooked and can be eaten out of the package, I prefer to cook it for a few minutes. Cooking will warm up and soften the tofu a little. They can be served warm or at room temperature. I personally love warm tofu with the sauce!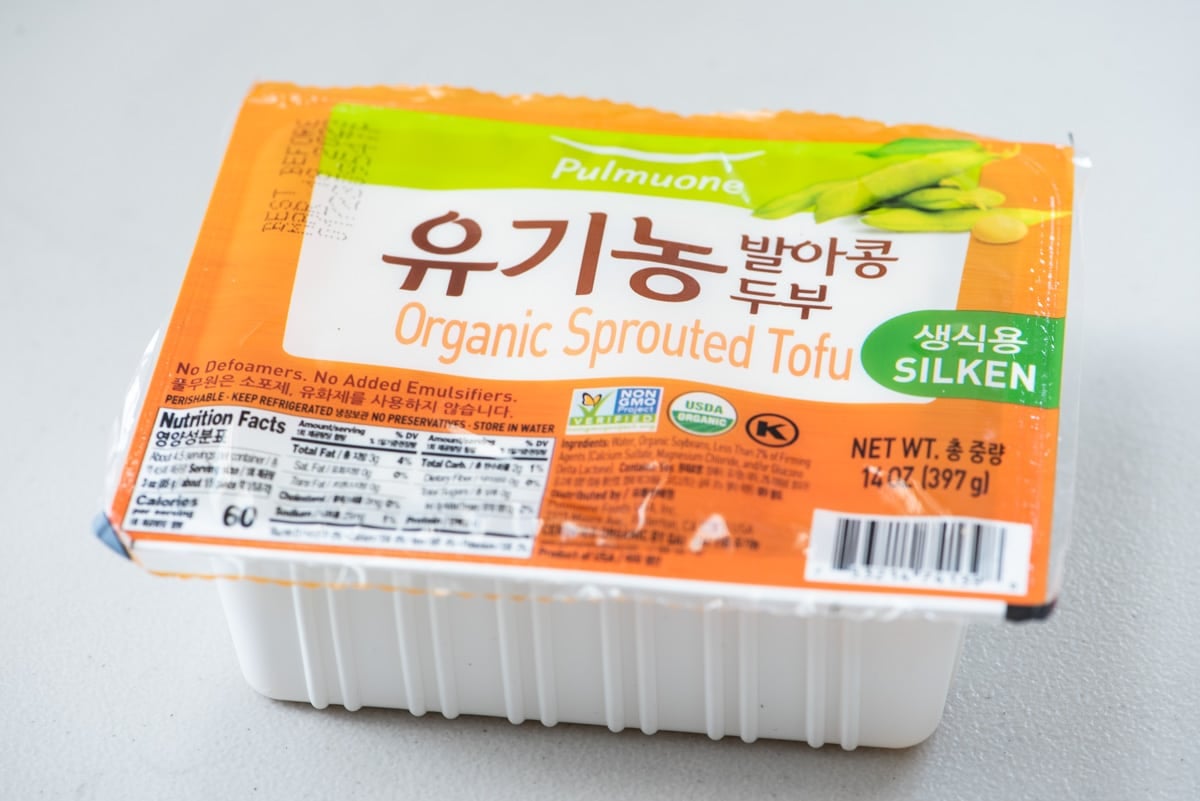 How to serve tofu salad
Simply arrange sliced ​​tofu on a plate or bed of spring salad mix and drizzle sauce over. You can throw in other salad greens like microgreens, grape tomatoes, and cucumber slices.
More tofu recipes
Dubu Jorim
Spicy braised tofu
Tofu Kimchi
Tofu Gimbab
Mapo tofu
Tofu Bibimbap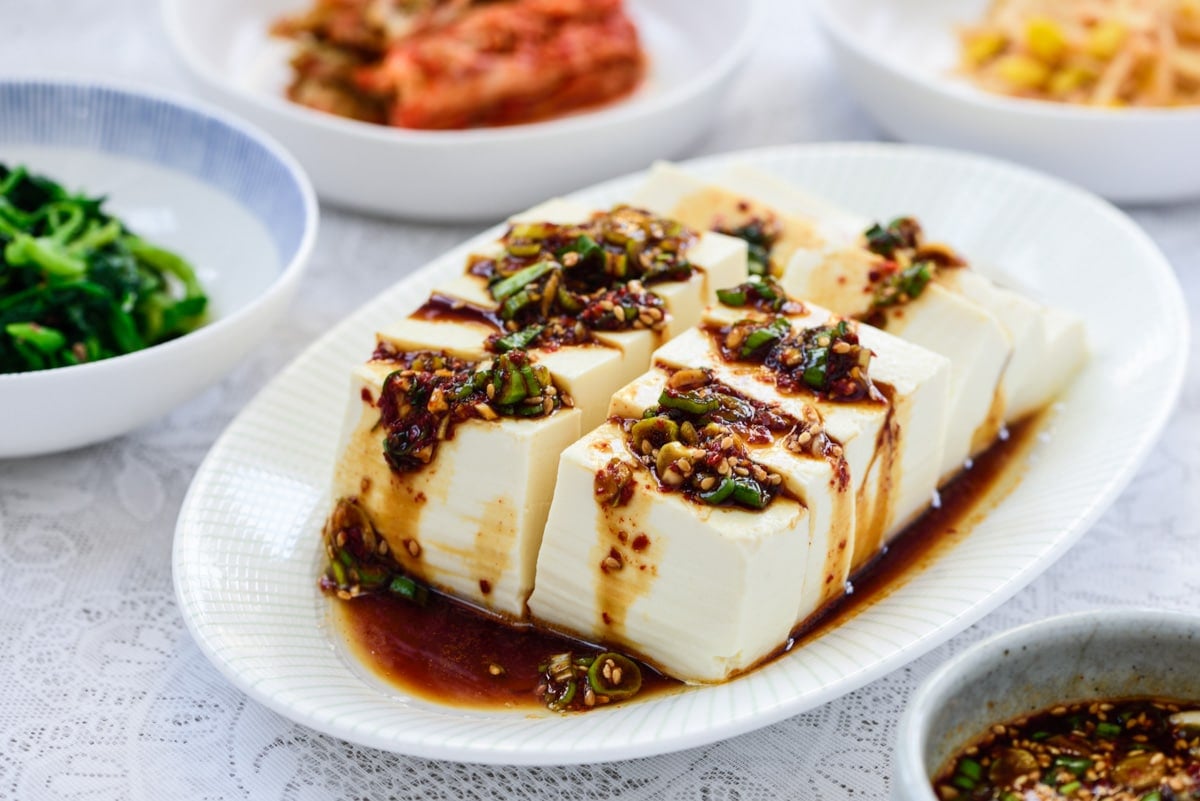 For more Korean cuisine inspiration, see below youtube, Pinterest, Twitter, FacebookAnd Instagram.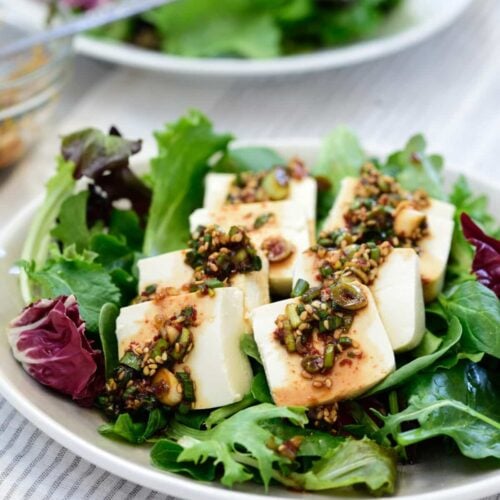 Dubu Salad (Korean Tofu Salad)
salad, side dish
Servings: 2
Print recipe
This Tofu Salad recipe was originally published in March 2012. I've updated it here with more info, new photos, and slight changes to the recipe.