The Dutch city of Altena has become the first in the Netherlands to launch a pilot program encouraging locals to eat more plant-based protein.
The program is a collaboration between the Green Protein Alliance (GPA), its members, the municipality of Altena, the province of Noord-Brabant and Wageningen University. In particular, Schouten Europe – a plant-based meat brand and GPA member – is heavily involved.
Together with plant based
As part of the pilot, interventions will be made in schools, supermarkets and restaurants under the slogan "Plant-based together". These interventions will include tasting sessions for plant-based products. Local ambassadors — such as Olympic beach volleyball player Raisa Scoon — are helping raise awareness of the program
Currently, 61% of the protein consumed in the Netherlands is animal-based, but the GPA aims to reduce this to 50% by 2025. To measure progress at Altena, the company will monitor data such as sales of plant-based foods in supermarkets. , helps establish whether the program is making a difference.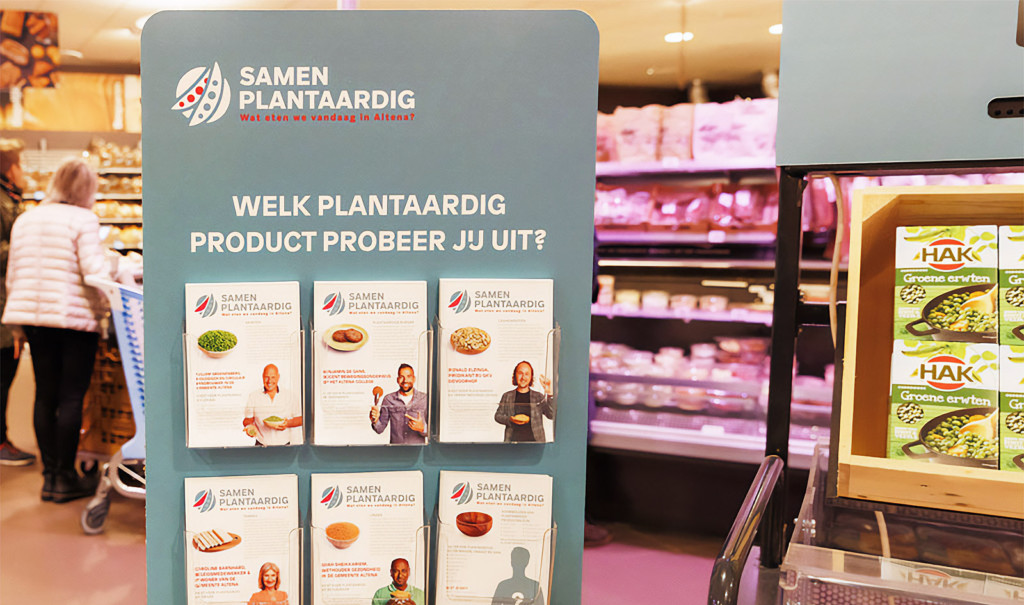 Dutch support for Alt protein
The Netherlands is notable for its progressive approach to alt proteins. Last year, the Dutch government committed €60 million to invest in cellular agriculture, in what is believed to be the largest public funding ever given to the industry worldwide. The news came shortly after the country legalized the consumption of farmed meat.
In March 2022, leading Dutch supermarket Albert Heijn announced a goal to make 60% of consumed protein plant-based by 2030. To this end, the supermarket began to expand its vegetarian range and cut prices to match or undercut animal products. The previous year, a survey found that 70% of the Dutch public favored government intervention to reduce meat consumption.
"The best way to convince people that plant-based foods can be delicious is to eat them," says Marianne Carstens of the Green Protein Alliance. "That is why we are organizing several tasting sessions together with supermarket entrepreneurs in the region."