This simple portobello panini is stacked with portobello mushrooms, a homemade artichoke tapenade, and fresh arugula. Yum!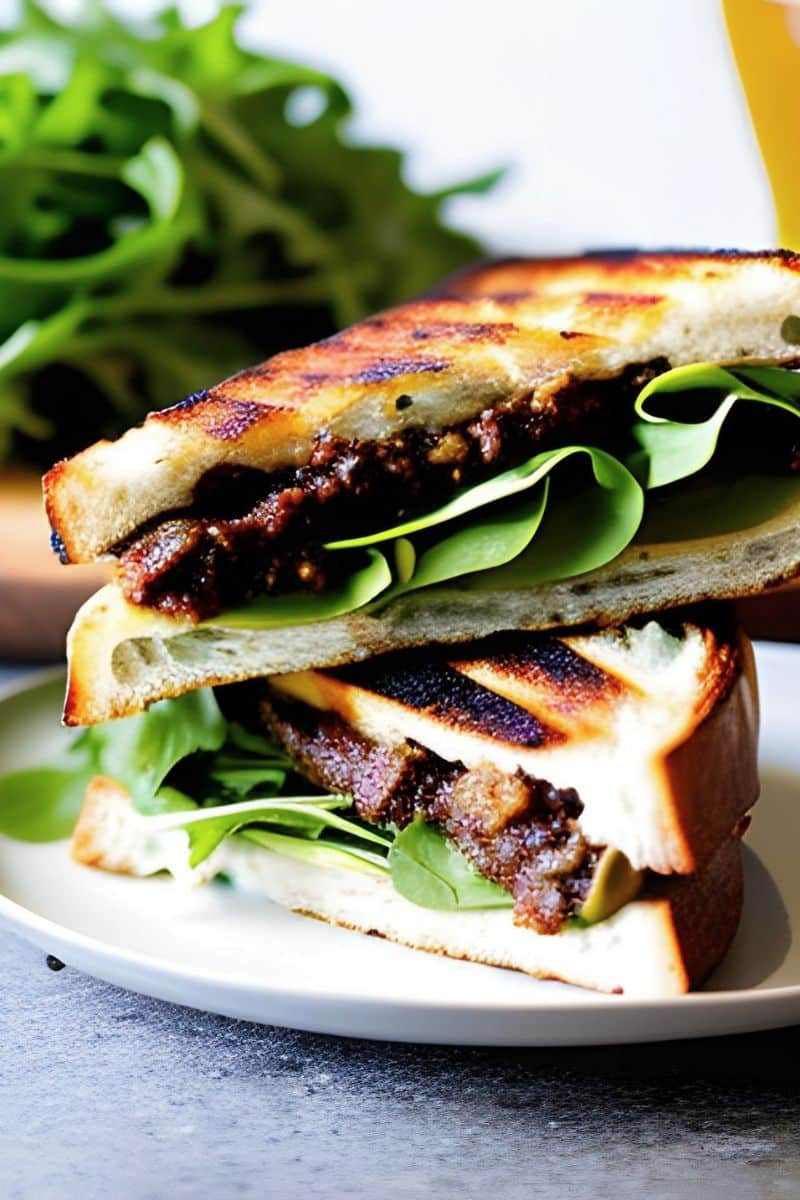 Jump:
I feel like a hypocrite posting this grilled portabella panini recipe because I always make fun of how portabella mushrooms are the default filling for vegetarian sandwiches.
The argument is usually, "Portabellas are too meaty – they're mushroom steaks!" Um, yes.
Despite this, I actually to do Similar to portabella mushrooms. Not because they're meaty, but because I love mushrooms in general, and the giant ones are much easier to make into sandwiches than the smaller button variety.
About my Portobello Paninis
Ten years ago (I feel so old now), my husband and I lived in Wisconsin, down the road from a farmer's market. Every Saturday, we'd buy two portabello mushroom caps and I'd marinate them in balsamic vinegar and olive oil all afternoon, and then we'd put them on sandwiches for dinner.
Not surprisingly, after two summers of grilled portabella sandwiches every Saturday, we've finally burned out on them. But enough time has passed now that I thought we might revisit marinated portabella sandwiches with a big twist: Artichoke tapenade.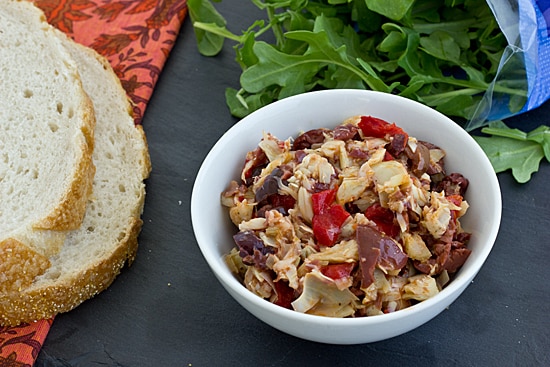 Full Tapende makes The day before this sandwich, I topped the mushrooms with cheese, but the tapenade added so much flavor. It is just loaded with flavor.
These have quickly become one of my new favorite vegetarian sandwiches!
Recipe tips and variations
Strong bread must be used! Between the mushrooms and the tapenade, your panini is likely to be a little too greasy. A hearty whole wheat or sourdough bread works well, and whatever you choose, make sure the slices very thick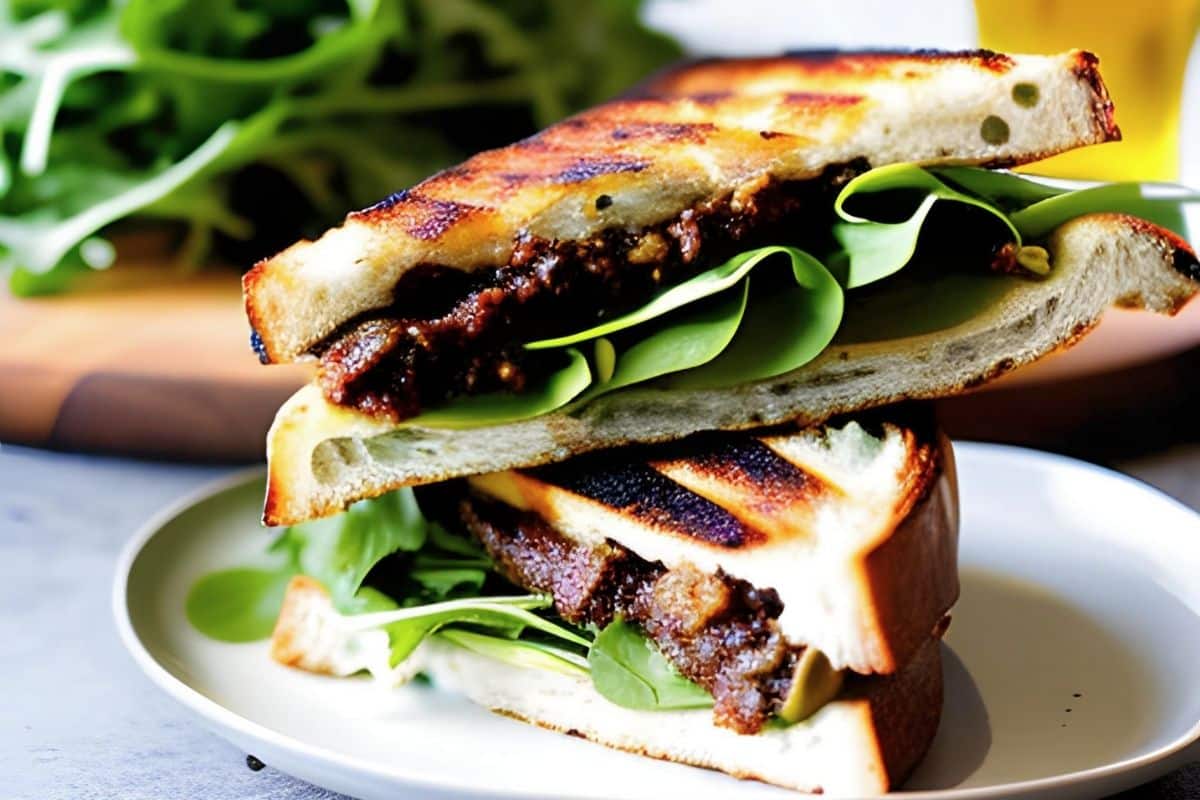 Add some cheese. This mushroom panini is vegetarian friendly as written, and it's delicious that way. But if you just need to go vegetarian, feel free to add some cheese. Swiss cheese would be a great choice, or try a sprinkle of feta!
Spread swaps. If artichoke tapenade isn't your jam, you can swap it out for a homemade pesto. I like to make these pesto cubes and save them for such an occasion.
More delicious recipes
If you like these portobello paninis, check out these other delicious meatless ideas:
recipe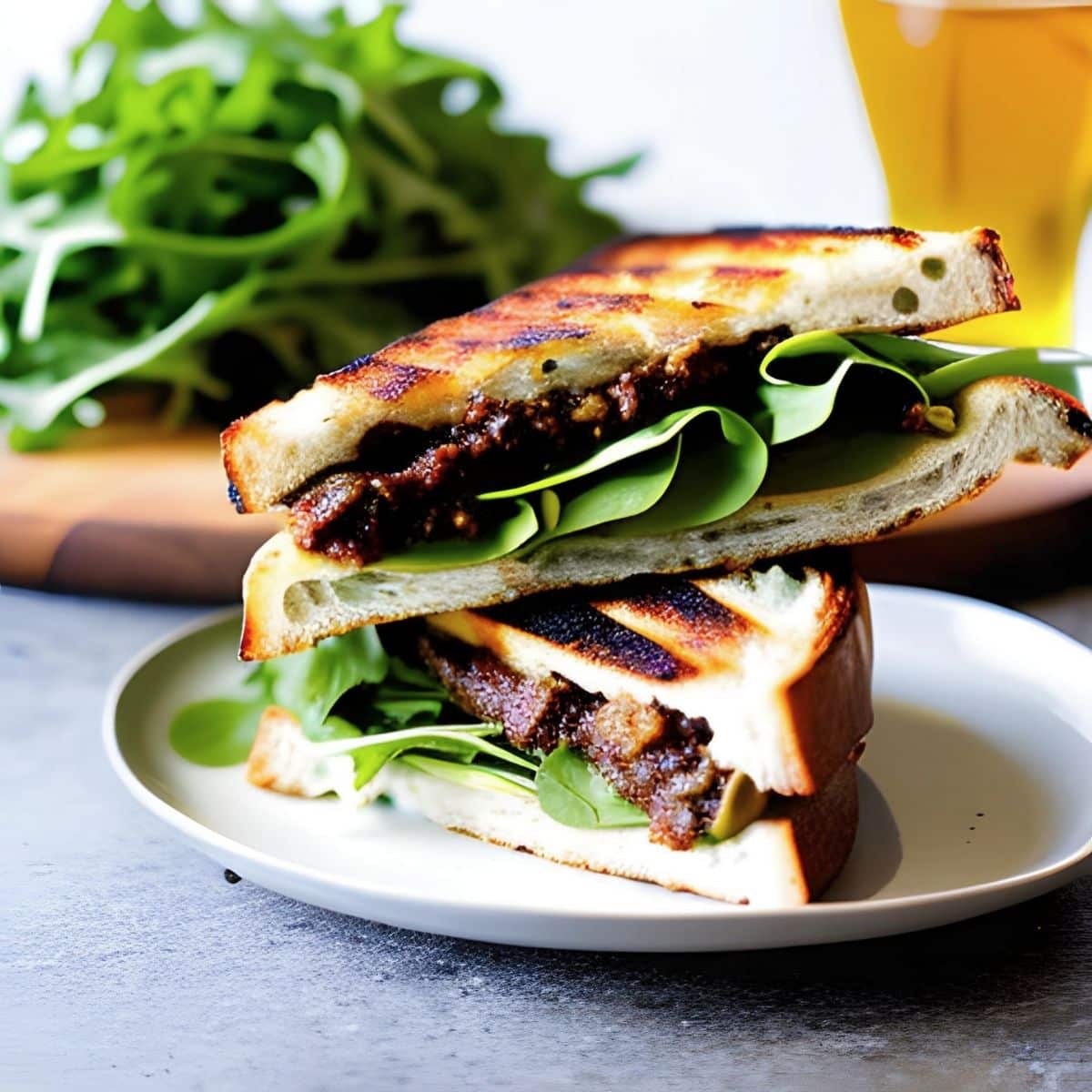 Serving: 2 serving
Calories: 407kcal
instructions
Whisk together the vinegar, olive oil, salt, and pepper in a large, shallow dish. Place the mushrooms in the dish, cover and refrigerate for three hours, turning the mushrooms halfway through.

Spray grill with olive oil and heat to 350 degrees. Place the mushrooms on the grill and grill until tender, about 8 minutes (depending on the type of grill you're using). Wipe the grill clean.

Coarsely chop the artichoke hearts, tomatoes, roasted red peppers and olives. Toss ingredients together in a small bowl.

Spread artichoke mixture on 2 bread slices. Place the grilled mushrooms on top of the bread (you may need to slice them in half to fit them) and top the mushrooms with the arugula. Top with remaining bread slices.

Spray grill with olive oil. Place the sandwiches on the grill or panini press and spray the tops with extra olive oil. Grill until golden brown, about 10-12 minutes. (If you don't have a grill that cooks on both sides, you'll need to flip the sandwiches after about 10 minutes.)
Comment
To grill panini, you can use either a real grill, a panini press, or a grill pan on the stovetop.
nutrition
Worship: 1SandwichCalories: 407kcalSugars: 39gProtein: 9gFat: 24gSaturated Fat: 3gPolyunsaturated Fats: 3gMonounsaturated fats: 13gTrans fats: 0.02gSodium: 976mgPotassium: 625mgFiber: 6gSugar: 10gVitamin A: 821IUVitamin C: 21mgCalcium: 116mgIron: 4mg
Want more veggie-friendly recipes?
Shop our collection of vegetarian and vegan cookbooks, including our new Vegan Thanksgiving and Vegan Christmas Cookbooks!