It seems like every week the news in the vegan food world is more exciting than the last and this week is no exception. As the weather warms, we've got nothing but frozen treats on the mind, and the 16 Handle and Doll Company has us covered. For cookie lovers, new dairy-free chocolate chips are coming from San Francisco's Guitard Chocolate. And, PKN's new pecan creamers are a new sustainable addition to your morning cup. Read on for more.
1Disney's Vegan Doll Whip
For Disney lovers everywhere, hitting the theme park usually means a quick stop for a Dole Whip. In 1984, Dole invented the dairy-free treat by releasing it at Magic Kingdom in a pineapple flavor. The frozen treat soon spread across Disney theme parks and expanded into other flavors.
Disney's famous frozen treats are coming to your freezer—in pineapple, mango and strawberry flavors—and are expected to launch at retailers soon. VegNews got an early taste of Freezer Dole Whip at this month's trade show Natural Products Expo West. We thought it tasted just as good as the original in all its creamy, tangy glory.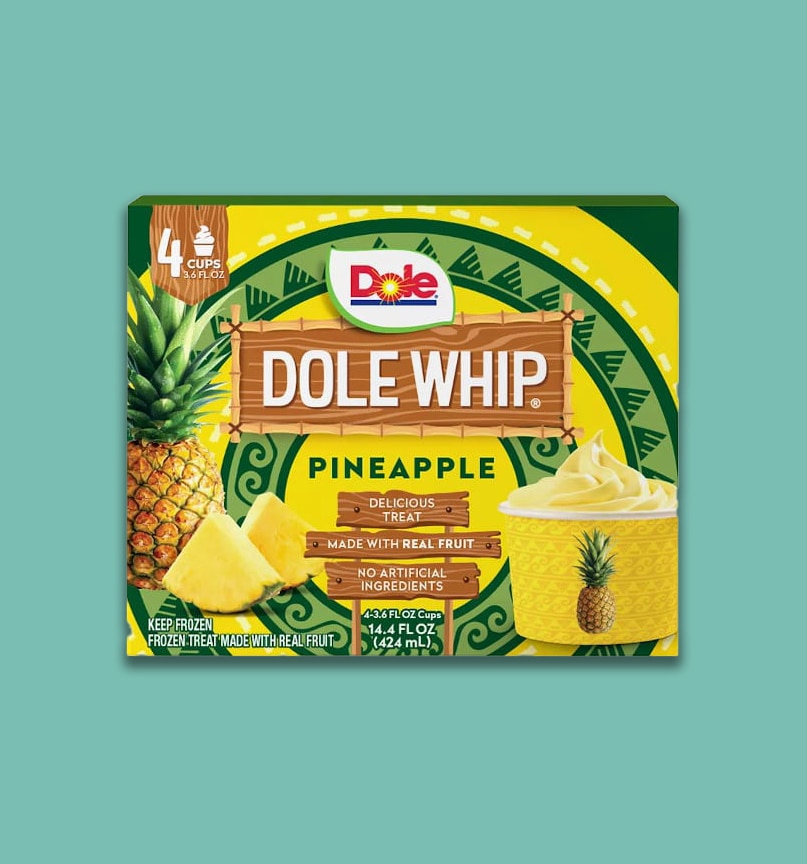 Dole
The launch of Dole Whip is part of 11 new products—from smoothie bowls to juice drinks—to be launched by Dole Packaged Foods this year. These new products are built with its "Dole Promise" in mind, which focuses on products without processed sugars, increasing access to fruit-based nutrients and reducing waste.
Want other ways to whip up the dole? In honor of his 100th birthday, The Walt Disney Company also recently re-released 20 recipes, including one for DIY Doll Whip in a classic pineapple flavor.
And if eating Doll Whip on your couch isn't your thing, stopping for a treat at any Disney park and resort these days offers a plethora of vegan food options at every turn.
2Dairy-free creamer from pecans
Nowadays, a creamy coffee can be achieved with a variety of plant-based creamers made from almonds, soy, coconut, cashew and more. But, we'll never say no to a new way to enjoy a cup of joe, especially when it's good for the planet.
This month, Texas-based company THIS PKN is launching two unique pecan milk-based creamers: PKN Original Pecanmilk Creamer and PKN Sweet Vanilla Pecanmilk Creamer.
Why Pecan? CEO Laura Schenker explains that Native Nuts has a leg up on the rest. "While alternative milks are always a more sustainable choice than traditional dairy milk, not all nut milks and creams are created equal," Schenker said in a statement.
"We chose to make pecanmilk because pecans are the only commercial tree nut native to the United States," he said. "As a native plant, pecans are not dependent on water imported from distant sources."
In addition to its new creamers — which have a buttery, pie-like flavor — the company offers vegan milk made from pecans, which have the added bonus of having the highest ratio of antioxidants of all commercial nuts.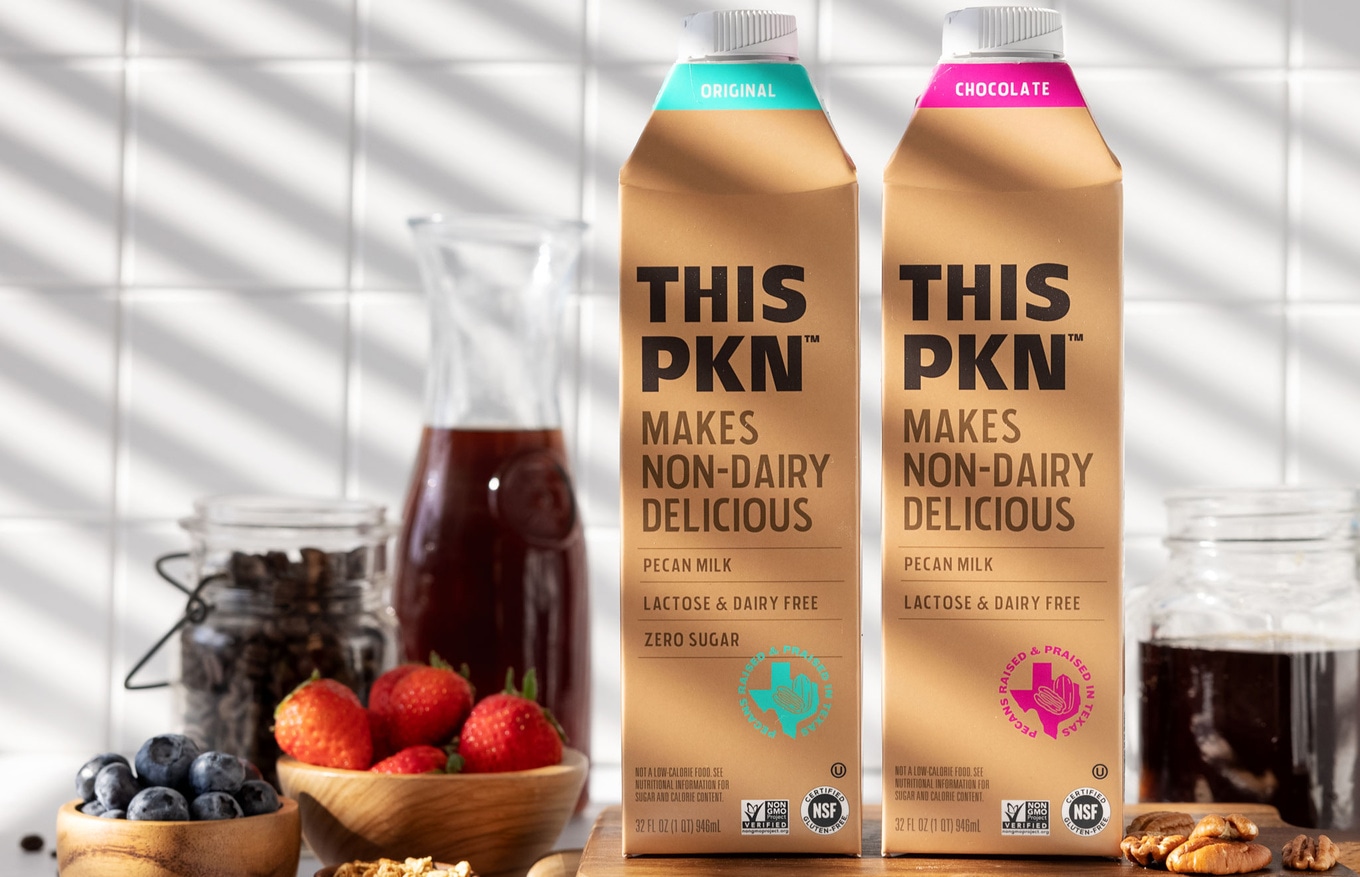 PKN Pecanmilk is on the shelves of Sprouts and other retailers while the new pecan creamers will launch initially on the company's website.
3Lemon Icebox Cake Vegan Cinnamon Rolls
DIY vegan cinnamon roll chain Cinnaholic has been delighting us with its endless combinations of frostings and toppings since it first opened in 2009. What's new for spring?
The chain is introducing three treats. The first is the Lemon Icebox Pie Roll, a tangy cinnamon roll with lemon icebox frosting, fresh lemon zest, homemade pie crumble and powdered sugar. Next, Sinahlik's new coconut cream pie roll is a tall order with French vanilla frosting topped with homemade coconut custard, graham cookies and a scoop of pie crumble.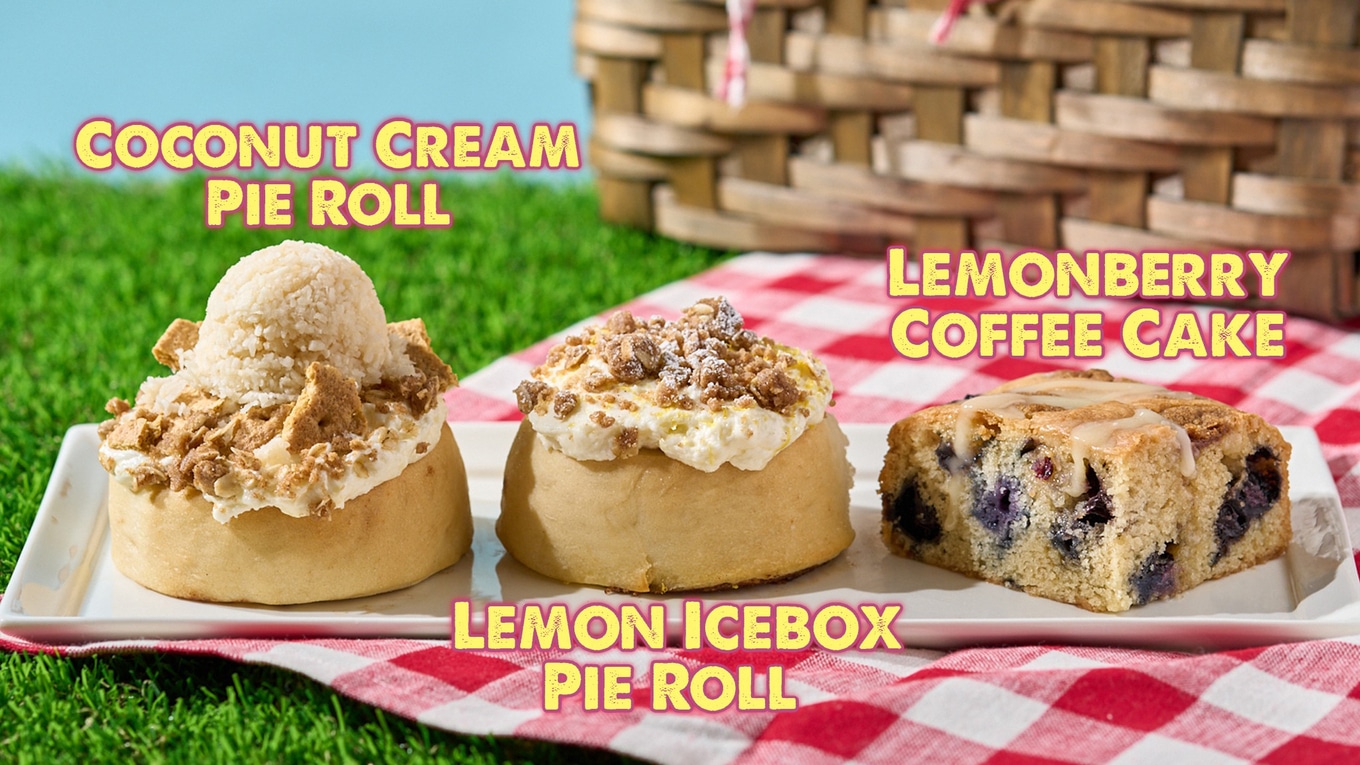 sinahlik
Finally a new lemonberry coffee cake that will replace seasonal banana bread as Sinahlik's grab-and-go option.
The chain began franchising in 2014 after appearing on investment reality show Shark Tank and now operates 82 locations nationwide – with 25 new outposts and 40 developments planned for 2023.
Along with the new flavors, the chain is launching a rewards program, Cinnaholic Rollwards, which gives members a free Old School Roll (a classic cinnamon roll).
"Since Cinnaholic appeared on ABC Shark TankWe continue to spark nationwide love with gourmet cinnamon rolls," Leanne Cavallaro, vice president of operations at Cinnahlic, said in a statement.
"And between the roll-out of the Rollwards app, innovative new flavor launches and continued growth plans, we're rewarding Cinnaholic loyalists for all the love they've shown us over the years," he said.
With the launch of Cinnaholic's rewards program, members will get additional benefits like free rolls on their birthdays, special offers and 10 points for every $1 purchase that can be redeemed for various vegetarian dishes.
4Serve banana soft in 16 handles
With warmer weather around the corner, we're ready to get back to our soft-serve habits at 16 handles. And it looks like the chain is ready for us too.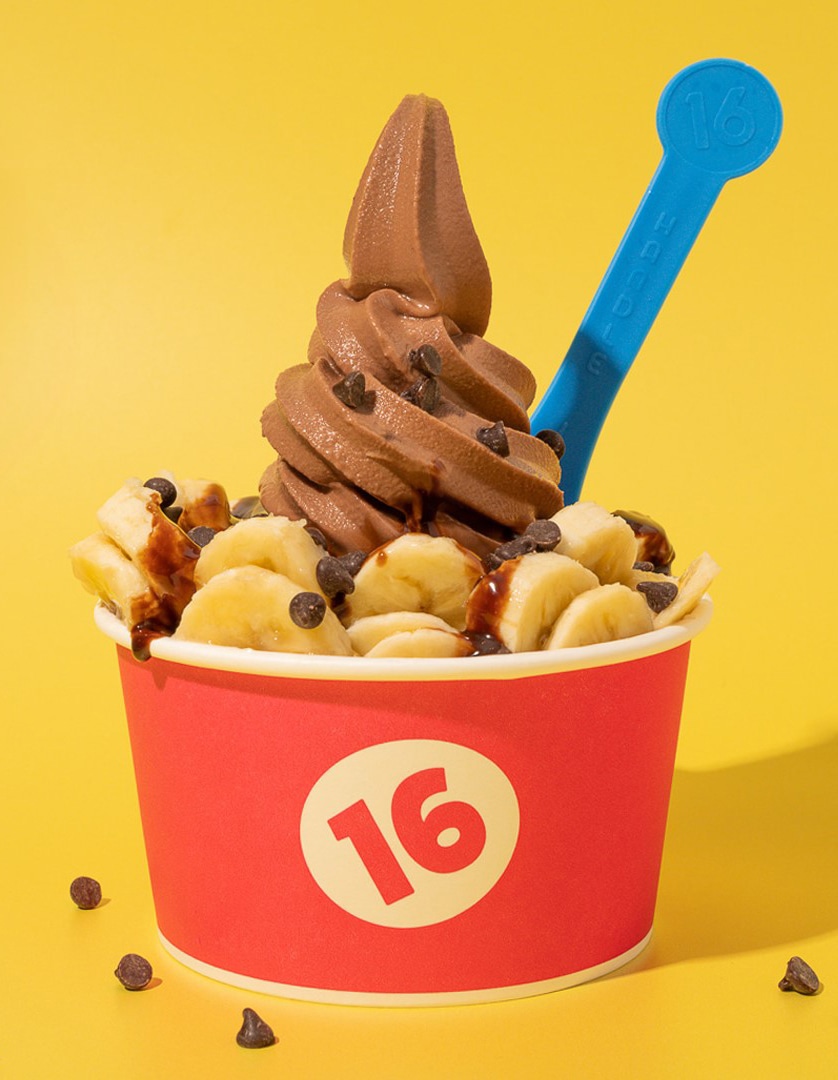 16 handles
This week, 16 Handle expanded on its existing partnership with vegan company Oatly with the launch of a new dairy-free soft serve flavor: Chocolate Banana. Made with a blend of Oatly's creamy oat milk, cocoa and banana, soft-serve lovers can find this treat at 16 Handles' 30 locations in five states.
"When I see a chocolate fountain, my first dip is always a piece of banana. We think this flavor is going to be a crowd pleaser this spring," 16 Handles CEO Neil Hershman said in a statement.
"At 16 Handles, we are committed to creating the best frozen desserts and appealing to different palettes, which is why our new non-dairy chocolate banana flavor is a perfect addition to our menu," he said.
The new Chocolate Banana flavor is the first Oatly collab of the year, and previous flavors include Pumpkin Spice, Chocolate Peppermint and Marshmallow and S'mores.
5Guittard gets into dairy-free chocolate
There's not much better than a warm cookie dotted with slightly melted chocolate chips. Legendary San Francisco chocolate company Guitard Chocolate is helping to make that experience even sweeter with a new set of dairy-free chocolate chips hitting the baking aisle in June.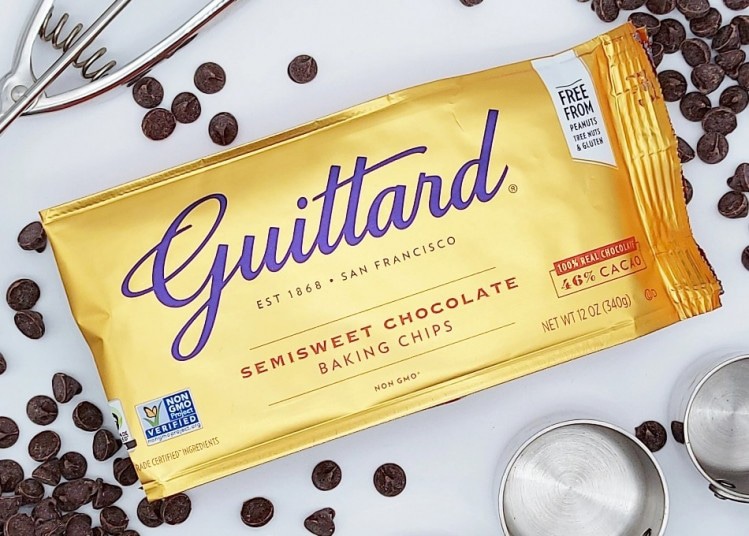 Guitard chocolate
"Guitard is already beloved for its high-quality baking staples, and transitioning some of our most requested products to dairy-free products will strengthen trust and usability among allergen-conscious consumers," Gary Guitard, CEO of Guitard Chocolates, said in a statement. .
"The introduction of these products extends a range of benefits to consumers, industrial customers and professionals looking for allergen-friendly and kosher pareve options," he said.
Guittard's new dairy-free chocolate chip line will include three options: Semisweet Chocolate Chips, Extra Dark Chocolate Chips and Acoma Organic Extra Semisweet. Maybe the best way to celebrate the 155-year-old company's dairy-free move with three monster vegan cookies?
For the latest vegetarian news, read: