This nutritious soup turns a batch of fresh produce into one big pot of comfort food. Plus, more recipes for using your veggies.
HHello September!
The summer was exhausting, exciting and absolutely beautiful. I took a lot of my time from blogging and instead hosted my dear, dear siblings here at the lake house.
At our peak of hospitality, fourteen people slept under our roof. The days were a mix of beach games, picnics, lake swimming and late-night board games. It was wonderful.
But now I crave structure and schedule, soup and stew. And today's recipe for hearty sausage and vegetable soup is the perfect transition into the autumn kitchen.
Three recipes for using vegetables
Before we dive into the soup recipe, let's quickly go through a few of my favorite recipes for cooking with excess veggies. The markets are packed with Everyone the conceivable products; it is inspirational!
However, should you find that a fresher drawer is overflowing with veggies to use up, here are some suggestions for the sausage and veggie soup.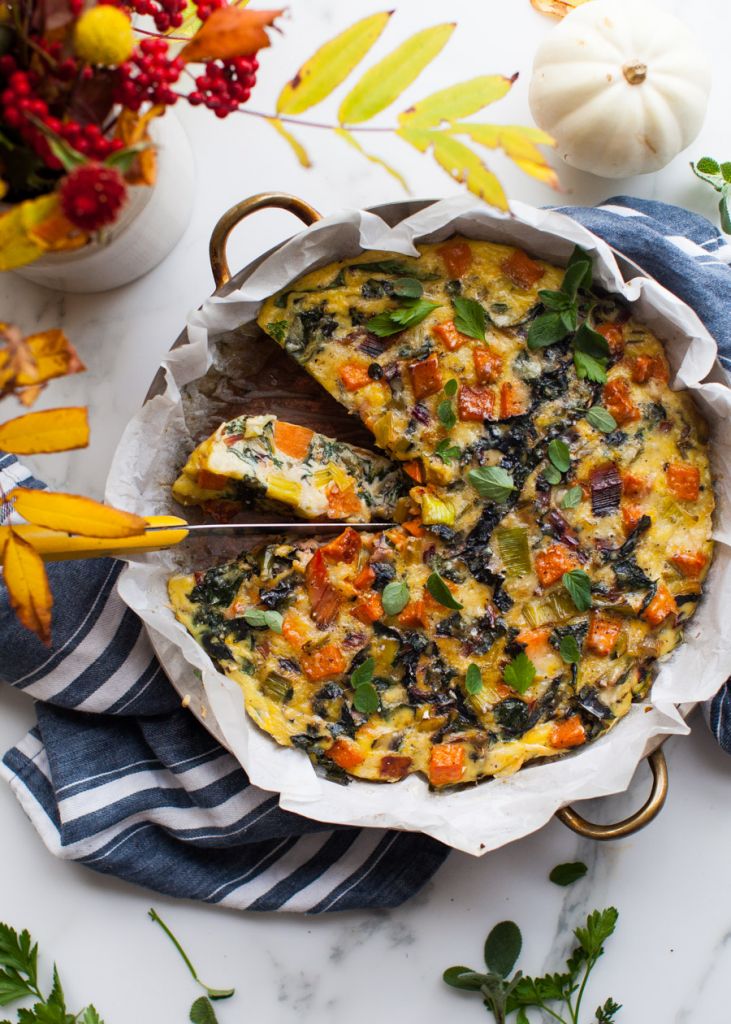 Breakfast: The frittata
My absolute hearty breakfast (or lunch!). The frittata is incredibly versatile as well always precious. Add your additional veggies that taste best cooked, like zucchini, sweet potatoes and squash, leeks and onions, and savory veggies.
Use this recipe as a base and build from it: Chard, Leek, and Sweet Potato Frittata
Lunch: The giant salad
Here's a handy salad formula that can be as simple or complex as you like.
Add your fruits and veggies that are best enjoyed raw, like new kale, crisp apples, carrots, shaved shallots, and fall cabbage. This large bowl salad is also the perfect canvas for roasted squash or any roasted fall vegetable.
Use this recipe as a base and build on it: How to Make a Winter Salad Using Seasonal (or Fall!) Ingredients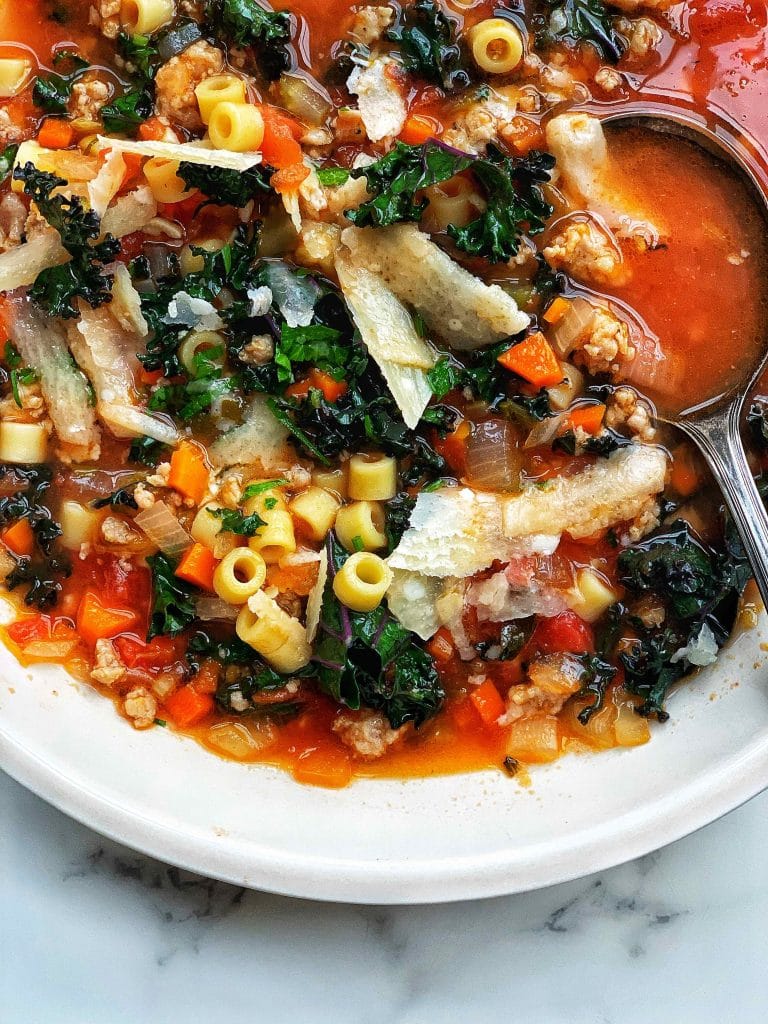 Dinner: Hearty sausage and vegetable soup
Here's a versatile soup that will use up what's left in the fridge. Start with the ground sausage and broth base, but then adjust the soup to suit your taste preferences.
This recipe was inspired by the kale and sausage soup in my friend Renee Kholman's wonderful cookbook, Vegetables: A Love Story. I've adapted it slightly to accommodate a very wide assortment of veggies and pantry ingredients.
Here you can simmer your carrots or parsnips, leeks or onions, corn, zucchini, chard or beetroot. Use the ends of a dried pasta box and finish with the parmesan rind. Trust me, the results are delicious!
You probably already have most of the ingredients at hand… so here's the recipe for Hearty Sausage and Vegetable Soup.
TIP: If you want a gluten-free soup, substitute a bean (navy or cannellini) or GF grain (quinoa, brown rice) for the pasta.
Hearty sausage and vegetable soup
This nutritious soup turns a batch of fresh veggies into one big pot of comfort food.
Print
Pen
rate
Servings: 6 People
ingredients
1

big

Leek

cut up and washed

2

big

carrots

or 1 med. sweet potato

1

Cup

raw mixed 'soft' vegetables

Peppers, zucchini, corn, etc

3

Mild Italian sausages

raw, casings cut

7

cups

vegetable broth

or beef broth

1

28oz can

diced tomatoes

or whole, cherry etc

1

Cup

small dried noodles

orzo, ditali, pastina, etc

3

cups

chopped fresh greens

Kale, chard, turnips, etc

2

tablespoon

chopped fresh herbs

basil, parsley, oregano, etc

2

tablespoon

balsamic vinegar

or apple cider vinegar

1/2

Cup

grated hard cheese

Parmesan, Romano, etc

salt and pepper to taste
instructions
First step: veggie prep! Finely dice your leeks and carrots. Chop up your extra "soft" or quick-cooking veggies — whatever needs to be consumed.

Heat a large, heavy-bottomed saucepan over medium-high heat. Press the sausage meat out of the casing and into the pot. Use a sturdy wooden spoon to break it up while it burns. Bake until gray and crumbly, about 5 minutes.

Add the leeks and carrots to the pot. Season with a few pinches of salt and pepper. Simmer for 5 minutes, stirring occasionally.

Add the assorted additional vegetables and broth. Stir and bring the soup to a boil. Add canned tomatoes and pasta. Let the soup simmer over medium-high heat for about 15 minutes, until the noodles are tender.

Stir the vegetables and herbs into the soup. Cook a few more minutes. Add the vinegar, then taste and adjust salt and pepper as needed.

Pour into large bowls and sprinkle with cheese. Enjoy!
Remarks
I use leeks instead of onions for their delicate flavor and light green color. You can use 1 medium onion if you prefer!
Looking for more recipes?
The best soup recipes for fall
Kale, pear and roasted delicata squash salad
Pumpkin stuffed with seeds and vegetables with herb salsa