Motown is credited with shaping and revolutionizing popular American music, particularly soul and R&B. It was founded in 1959 by former record store owner Berry Gordy, Jr. who saw potential in the talented musicians and singers in his community. Founded with a loan from his family, Gordy named it after Detroit's "Motor City" nickname and was determined to create a record label that would appeal to everyone and break down racial barriers in the music industry.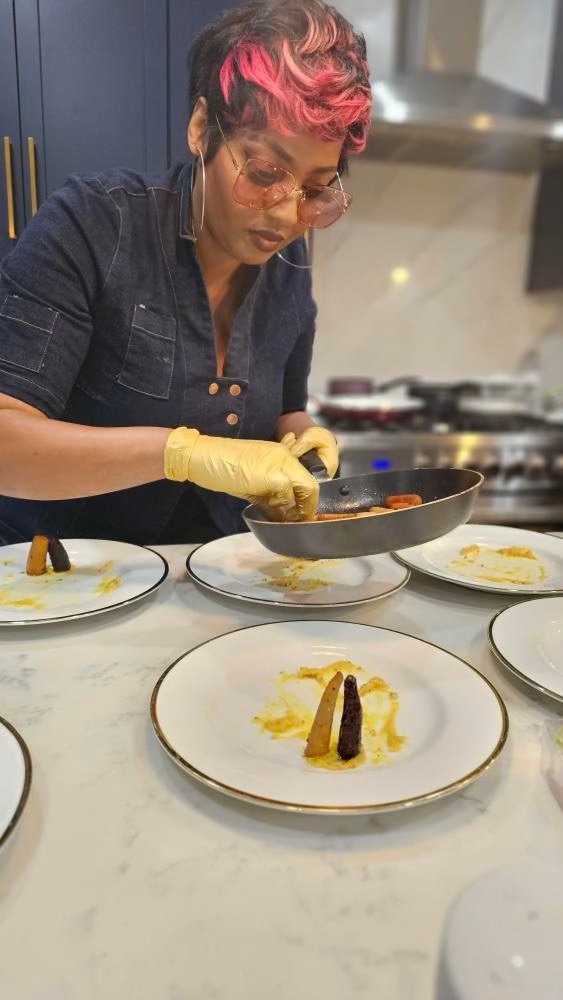 Chef Jewel
Chef Adjoa Courtney (known as "Chef Jaya") is adding to its enduring legacy with The Taste of Motown Dining Experience, a multi-city vegan dinner series inspired by what made Motown so great.
"Earlier this year, I was listening to music in the kitchen and one of my favorite songs by The Temptations came on," Courtney tells VegNews. "I immediately thought of a dish that could represent their name and it went from there. I felt it would be fun to pair music with great vegetarian food."
Motown hit the vegetarian diner road
The Motown sound is characterized by catchy melodies, exciting arrangements and soulful vocals. It was created by a group of talented musicians, songwriters and producers such as Smokey Robinson, Marvin Gaye, Stevie Wonder and The Supremes.
These artists are the inspiration for Courtney's seven-course dinner series, where she translates their iconic sounds into delicious vegan dishes. Chef Marvin begins the meal with an amuse bouche inspired by Gaye and moves on to dishes that explore music through food.
"Smoky Robinson is known for his smooth voice and soulful music," said Sheff. "Baltimore Crab Cakes with Smoked Corn Salad represent the soulfulness of Smokey Robinson's music with the sweet and smoky flavors of crab cakes and corn salad."
The soulful R&B music of Gladys Knights & The Pips is the inspiration behind The Crispy Chik'n & Waffle with Chili Bourbon Glaze and Brown Sage Butter, which Courtney says is "a soulful and comforting dish perfect for a hearty meal."
Motown had its first national hit in 1960 with The Miracles' "Shop Around." Over the next decade, Motown would produce dozens of chart-topping hits, including "My Girl" by The Temptations, "I Heard It Through the Grapevine" by Marvin Gaye, and "Stop! In the Name of Love" by The Supremes. Stevie Wonder, Motown's success continued into the 1970s with artists such as The Jackson 5 and The Commodores.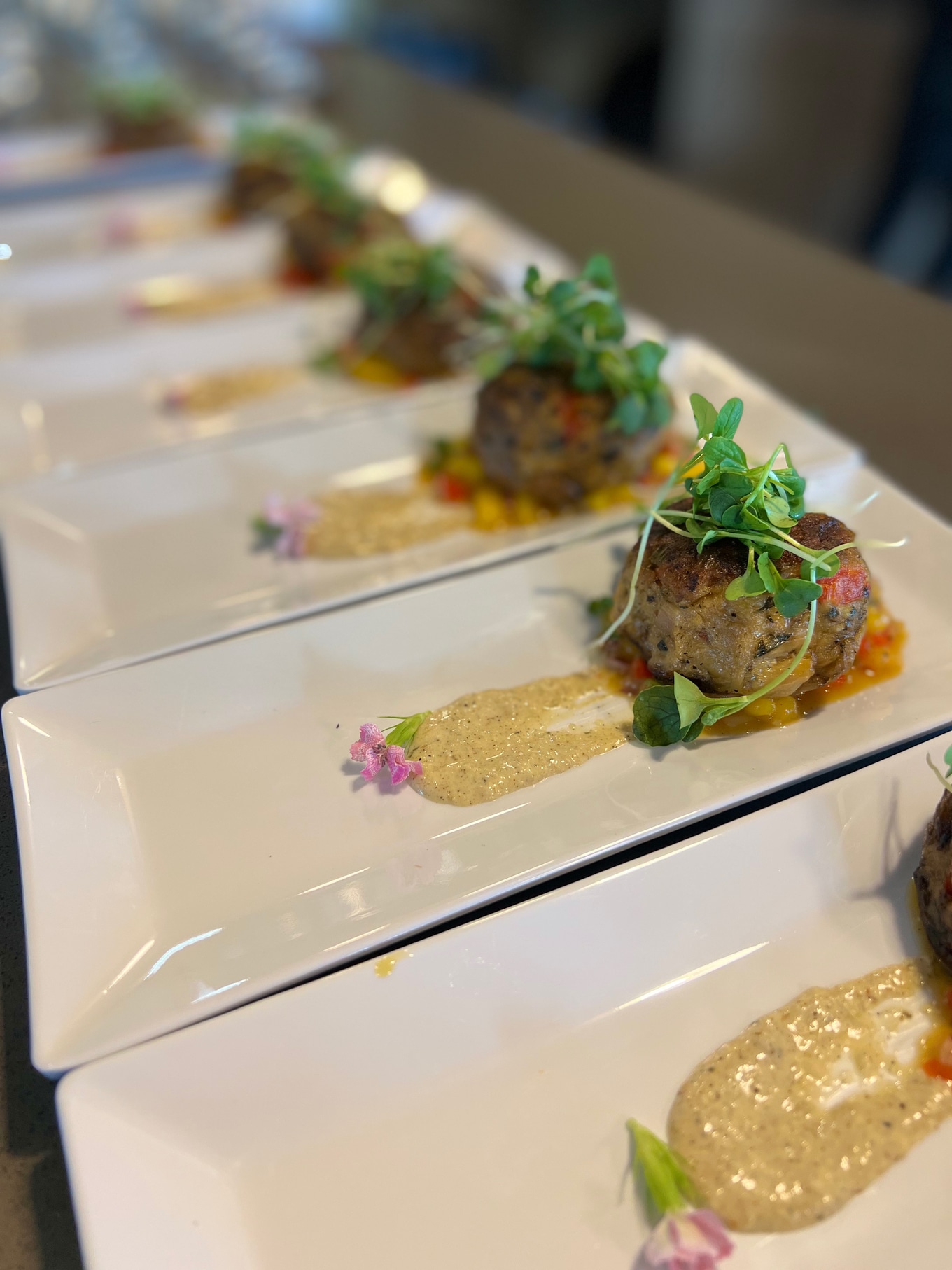 Chef Jewel
Courtney traces this history of Motown throughout the meal, dedicating food to the greats.
"The Supremes were one of the most successful girl groups of all time," says Courtney. "The Horseradish encrusted Brisket (which he sourced from House of Chicken) with Potato Dauphinois, and Mushroom and Swiss Chard Bon Bon represent the elegance and sophistication of The Supreme with bold flavors of horseradish, tender brisket and savory mushrooms and chard. "
And to recall the original Kitchen song that inspired Courtney to create the Motown series? The chef is serving up a rich chocolate brownie topped with ganache, toasted coconut sorbet and a raspberry coulis that he simply calls "The Temptation."
Chef Joy's Vegan Soul Food
The Southern chef—who says he loves a good theme—hosts Brunchin' with Chef Zoya, a monthly pop-up in Charlotte, NC. Courtney was first inspired to become a vegetarian chef to fill a soul food void.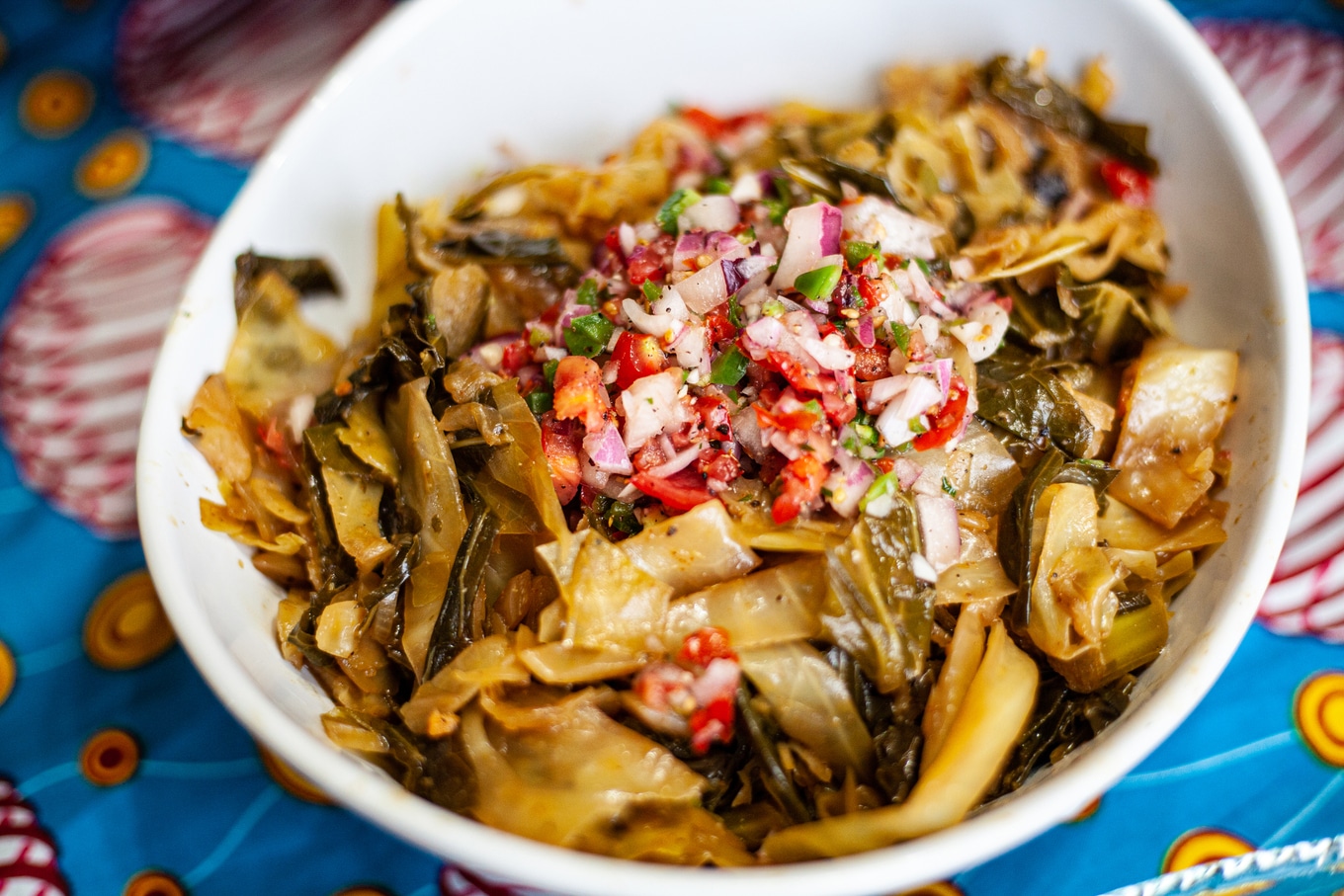 Jonathan Cooper
"I saw that there was a serious need for a chef who specializes in the food I do – authentic soul food and Afro-Caribbean cuisine," says Courtney. "The places I went to that served these items were not true to tradition, taste or texture."
"I wanted to bring traditional and cultural food to vegans," she says. "And I wanted to continue the tradition of people coming together for a delicious meal, whether they're vegetarian or not."
And his culinary vision is embedded in his new series around Motown, which helped integrate the music industry and paved the way for other black artists to succeed in mainstream music.
The chef and cookbook author hopes his food carries this legacy forward in a new way. "My desire is for people to understand that good food truly lives up to its name and its essence can always be enjoyed by preparing it with love," says Courtney.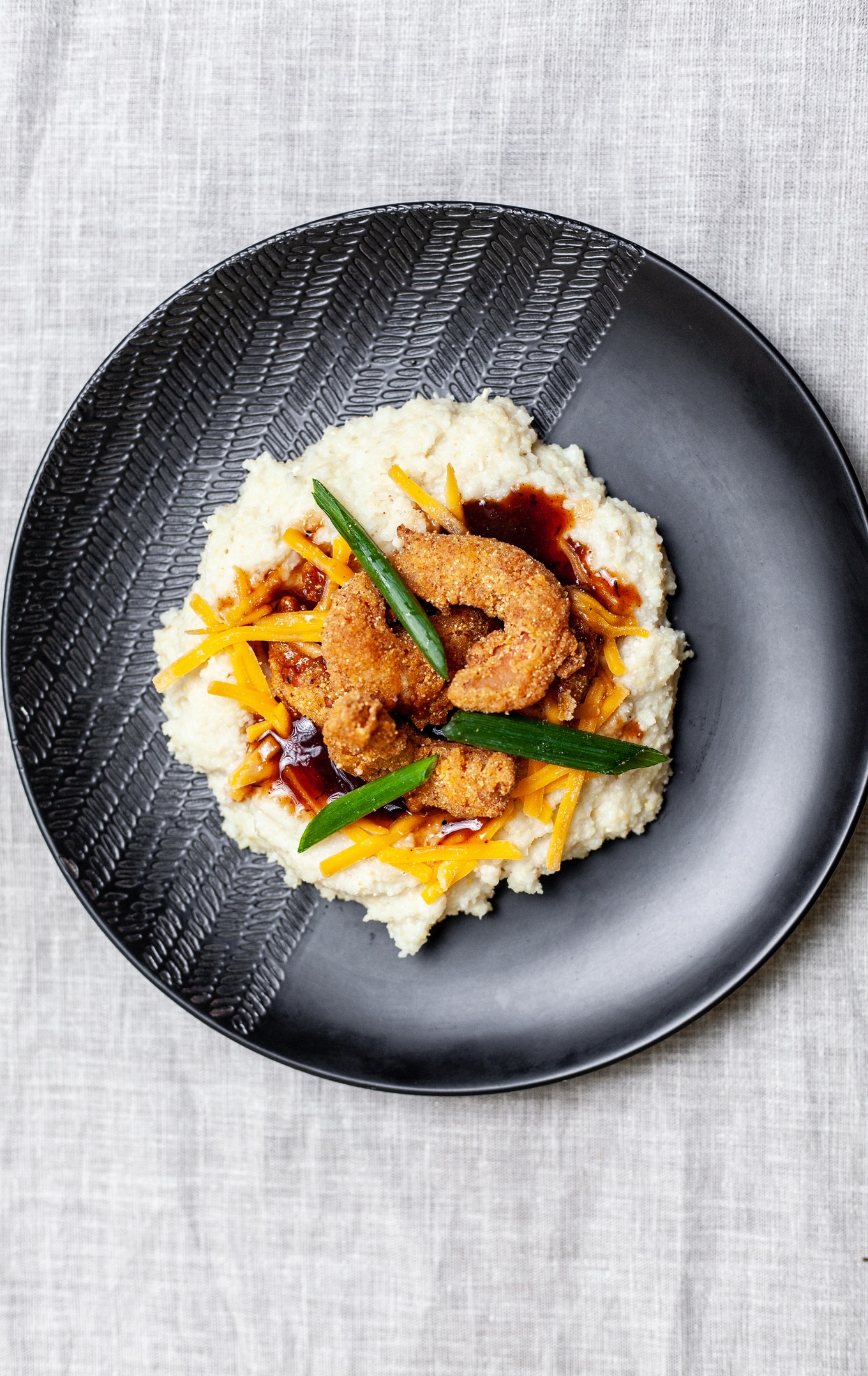 Jonathan Cooper
"While many of us see eating as a means of survival, I wish everyone could taste the delectable flavors that excite our taste buds," she says. "For me, the symbol of contentment is sharing food with strangers and witnessing them enjoying themselves."
The Taste of Motown Dining Experience—an intimate 12-seater event ($350 per person)—will head to Dallas and then Atlanta, GA in July before popping into the DMV region in June. The Motown Dinner Series will come home to Motown (Detroit) in August and then wrap up in Courtney's hometown of Charlotte in September. Menu subject to change.
For the latest vegetarian news, read: