The North Brabant municipality of Altena in the Netherlands is launching the first Dutch-area pilot program promoting plant-based protein.
With the slogan "Plant-Based Together", the program includes visits to supermarkets, schools and restaurants to encourage local people to choose plant-based foods more often. Local ambassadors are helping out by sharing their favorite plant-based products and recipe inspiration. One of those ambassadors is top beach volleyball star Raisa Shun, who can be seen in a promotional video urging Altena residents to eat more plant-based foods.
"The best way to convince people that plant-based foods can be delicious is to eat them," Marianne Carstens of the Green Protein Alliance (GPA) said in a statement. "That is why we are organizing several tasting sessions together with supermarket entrepreneurs in the region."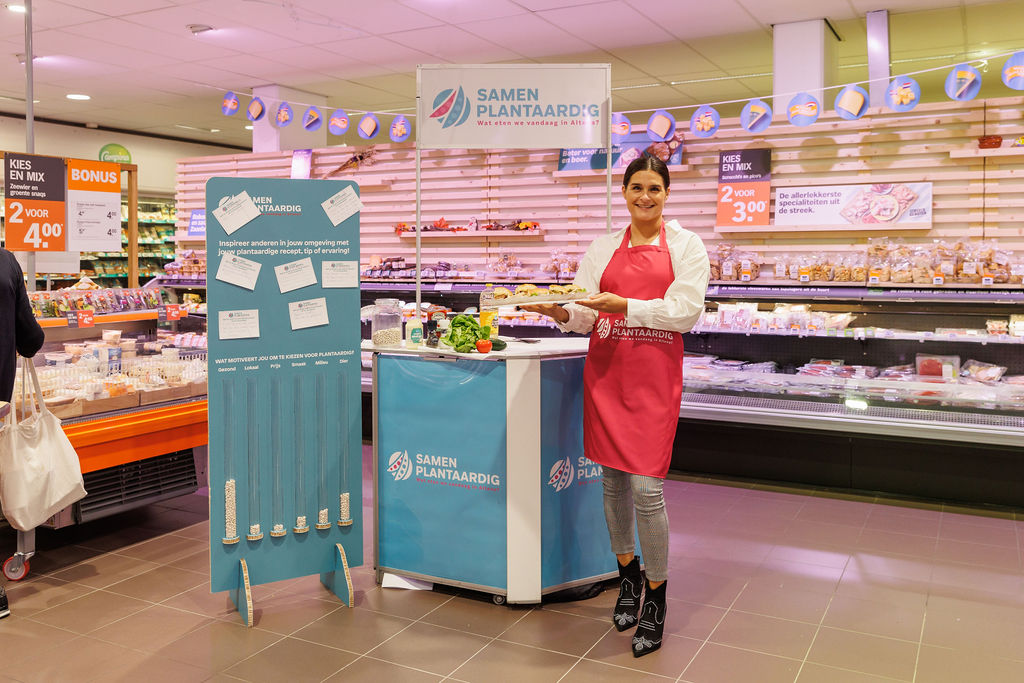 Green Protein Alliance
The campaign grew out of a collaboration between GPA, its members, the municipality of Altena, the province of Noord-Brabant and Wageningen University and Research. For its part, the GPA is a unique partnership between 25 local retailers, the restaurant industry, food producers and 10 thought leaders in the Netherlands, supported by the Dutch government. Their common goal: to promote healthy and sustainable plant-based protein.
According to GPA, the current ratio of plant-based to animal protein in the Dutch diet is 37:63. GPA aims to realize a 50:50 balance by 2025. The GPA points out that Altena is a representative area and target group for encouraging plant-based eating because it is not yet a popular choice for residents to eat plant-based foods.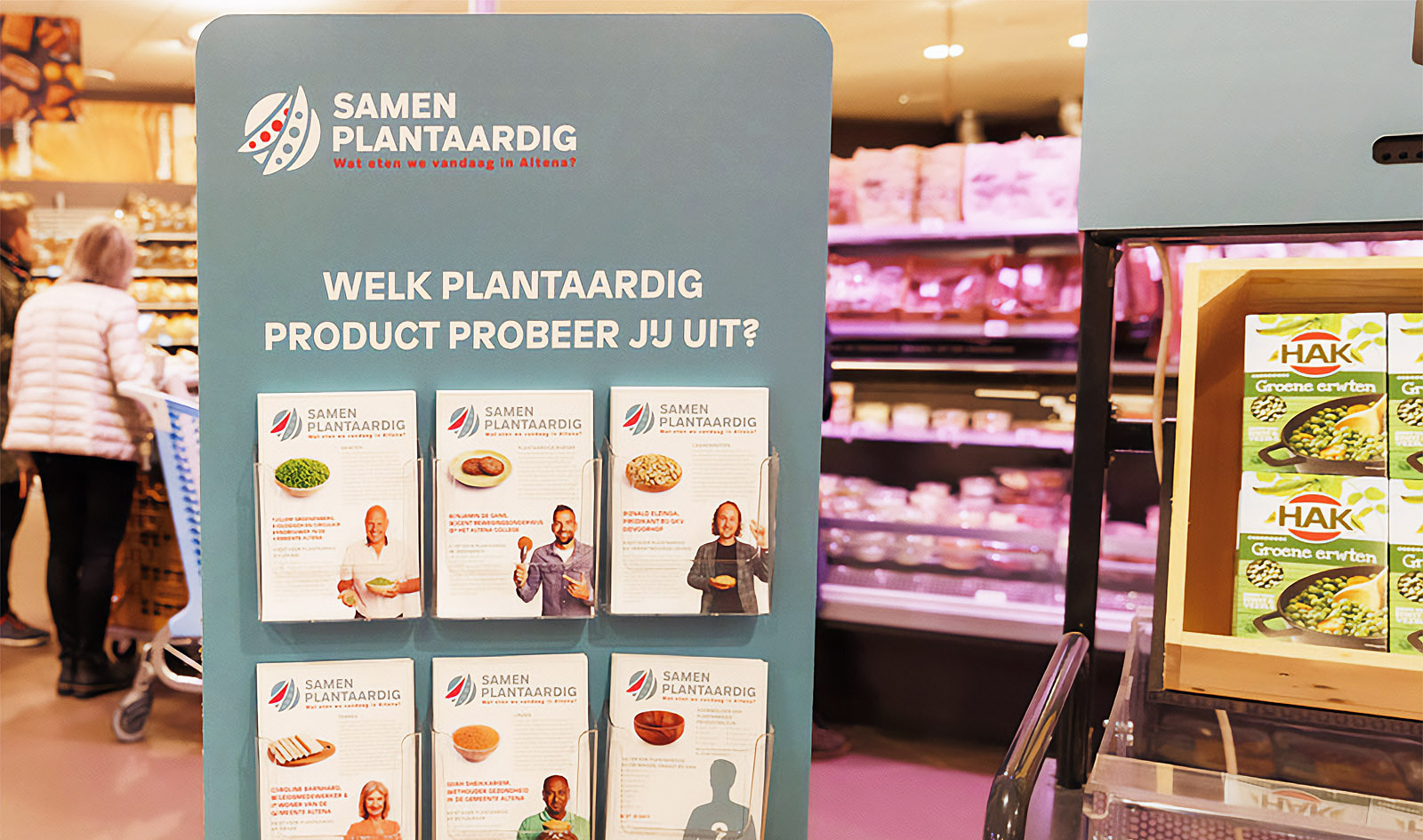 Green Protein Alliance
Carstens notes that the pilot program will measure how effective its strategies are long-term. "Based in part on the checkout data, we will measure after testing whether they have long-term stimulatory effects," Carstens said.
Vegan in the Netherlands
The municipality is home to plant-based pioneers such as Schouten Europe and HAK, who are also supporting the pilot program. HAK is promoting the use of pulses as an alternative to animal protein, and Schouten owns Europe, led the area pilot and is a driving force behind it.
For its part, Schouten Europe has been producing plant-based protein products since 1990 and currently offers a variety of meat and seafood options under a private label available in 50 markets. Recently, the company partnered with fellow Dutch company Grassa to explore the possibility of making vegan meat substitutes directly from grass protein—effectively cutting out cows as intermediaries in the traditional meat market.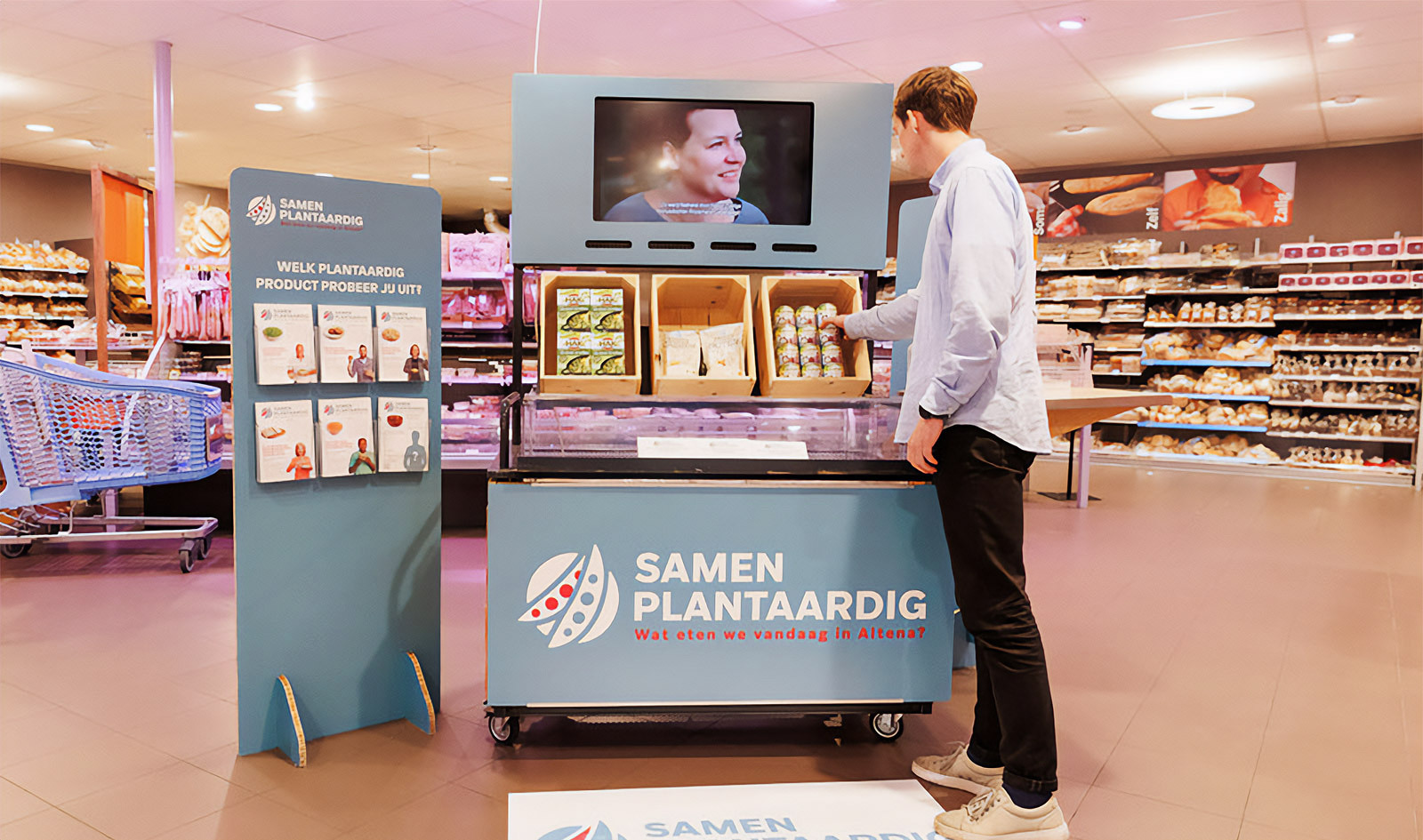 Green Protein Alliance
The pair is particularly interested in exploring how grass-fed proteins can outperform common plant-based meat bases such as soy. "Grass protein is a high-quality, local, and scalable alternative to soy," Grassa director Rieks Smook said in a statement. "Compared to other protein sources, it provides a huge reduction in carbon footprint."
The partnership between Schouten Europe and Grassa is notable in a different way in the Netherlands. The country's National Protein Strategy follows EU-wide ambitions to reduce dependence on protein imports and increase production of plant proteins.
As the Netherlands depends on imports for around 80 percent of its plant protein and is the largest importer of soybeans in the EU, Scouten Europe and Grass's research on grass protein can support the country's aim to become more self-sufficient. area and to help shift towards more sustainable food.
McDonald's Netherlands puts McPlant on the menu
The shift to plant-based proteins is also expanding into the fast-food sector. Last fall, fast-food giant McDonald's made its plant-based burger, McPlant, part of the permanent menu at all its locations in the Netherlands. The move follows a successful trial launch of McPlant in the country last year.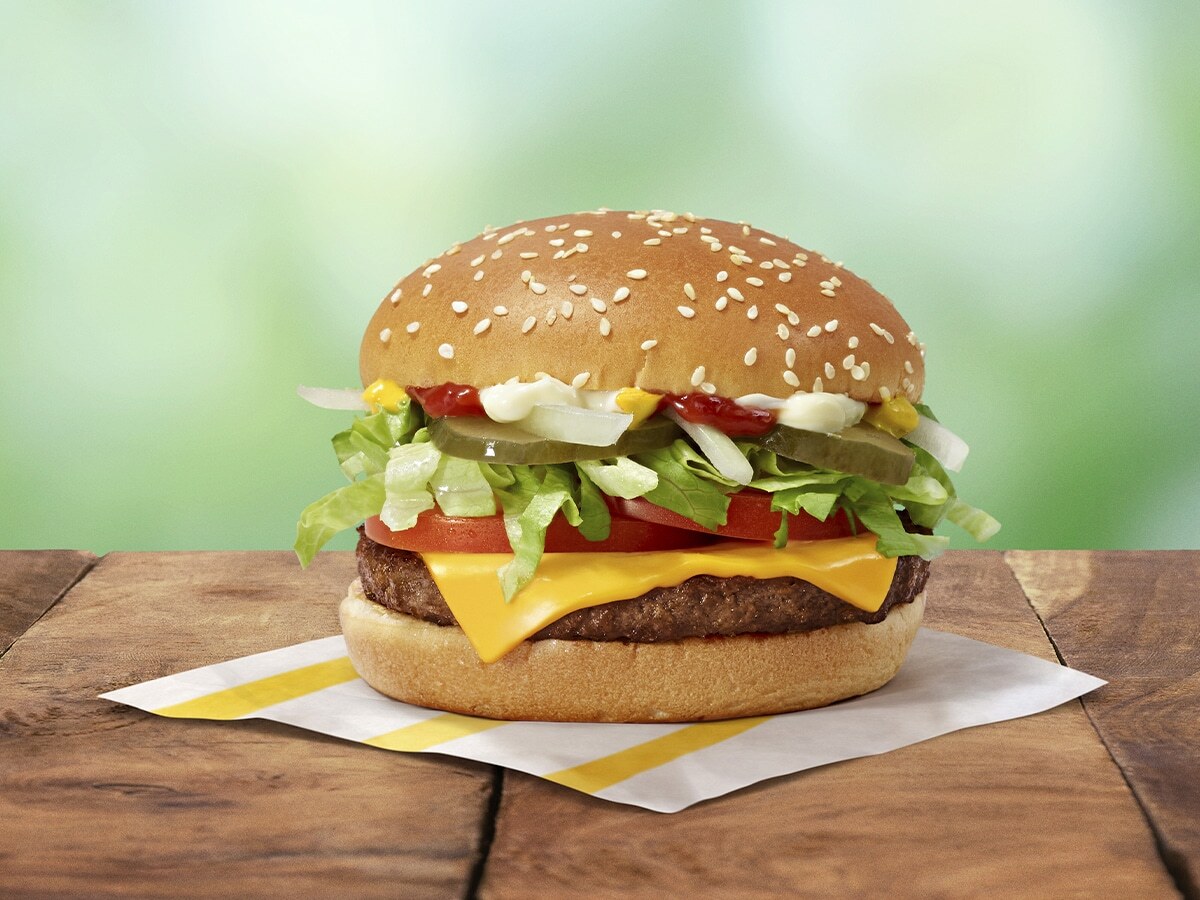 McDonald's
"We are pleased with McPlant's permanent place on the menu," Stijn Mentrop, McDonald's Netherlands marketing director, said in a statement at the time. "During the tentative introduction last year, we received many positive comments from our guests about McPlant's taste."
In 2020, international pizza chain Papa John's added vegan pepperoni to its menu at 26 locations across the Netherlands. The pizza chain currently offers seven vegan pizzas in the Netherlands, all of which are topped with Bute Island Foods' vegan cheese. Vegan chicken is also available as a pizza topping.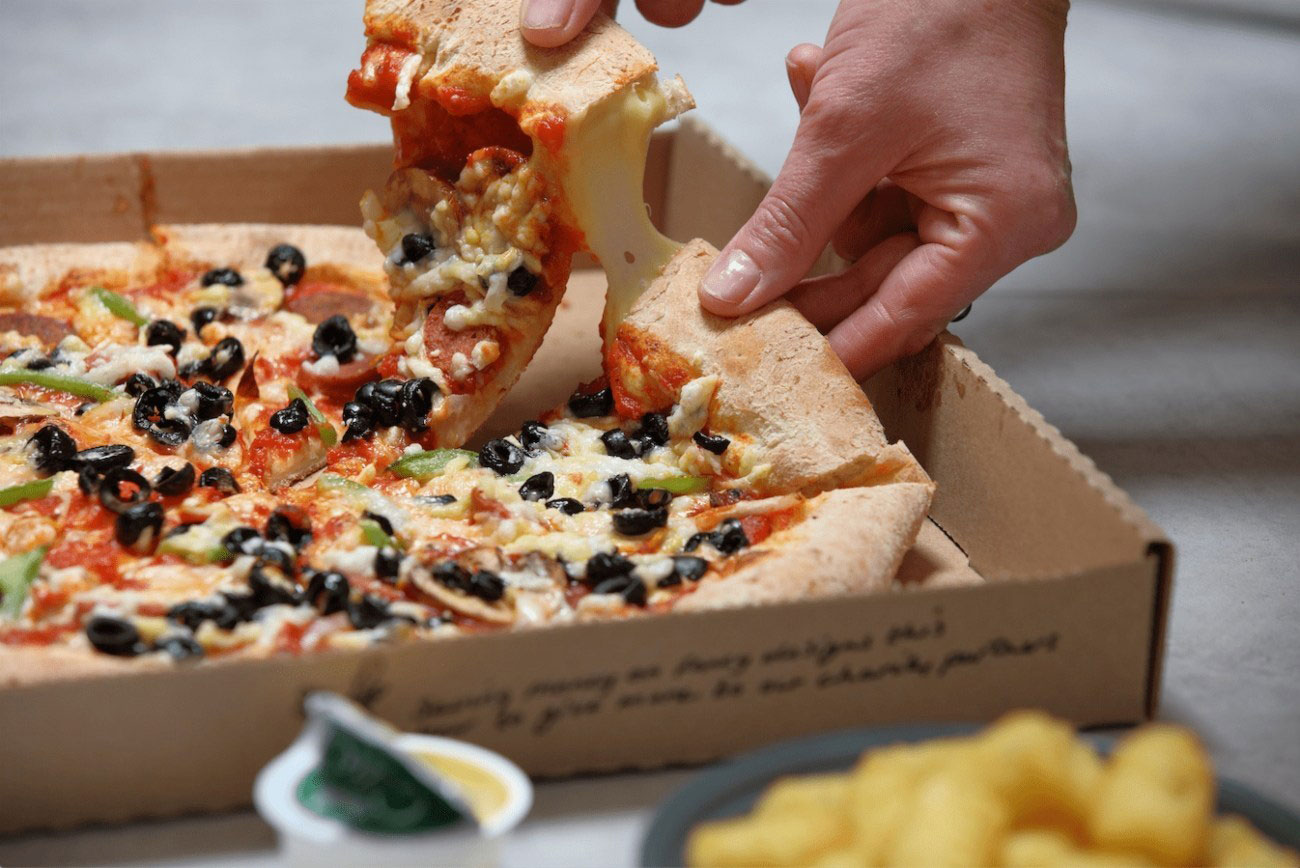 Father John
Domino's Netherlands also offers three vegan pizzas (Vegan Margherita, Vegan Mushroom and Vegan Veggie) The chain has reformulated its standard crust, which previously contained whey, to be free of animal products as part of its "clean menu policy". The pizza chain worked with the Dutch Society for Veganism to create new pizza options that debuted in 2018.
"The demand for plant products is unstoppable as more and more people are discovering that you can live completely without animal products," said Debbie van Velzen, spokeswoman for the Dutch Society for Veganism, at the time. "Innovative companies are responding to these changes."
For the latest vegetarian news, read: