How to make monkey bread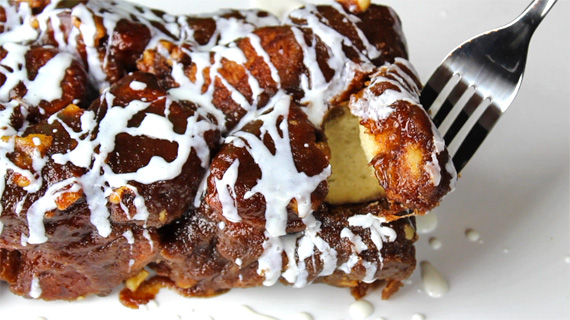 Monkey bread is a variation of a cinnamon roll recipe that is very easy to make. Basically, you cut up some cookie dough, roll it in cinnamon and sugar, then toss it with melted butter and brown sugar. Bake, invert and ready… Monkey bread.
You can eat it like an elegant gentleman with a knife and fork. But it's best to eat it with your fingers like a monkey. According to Wikipedia, this is how the bread got its name.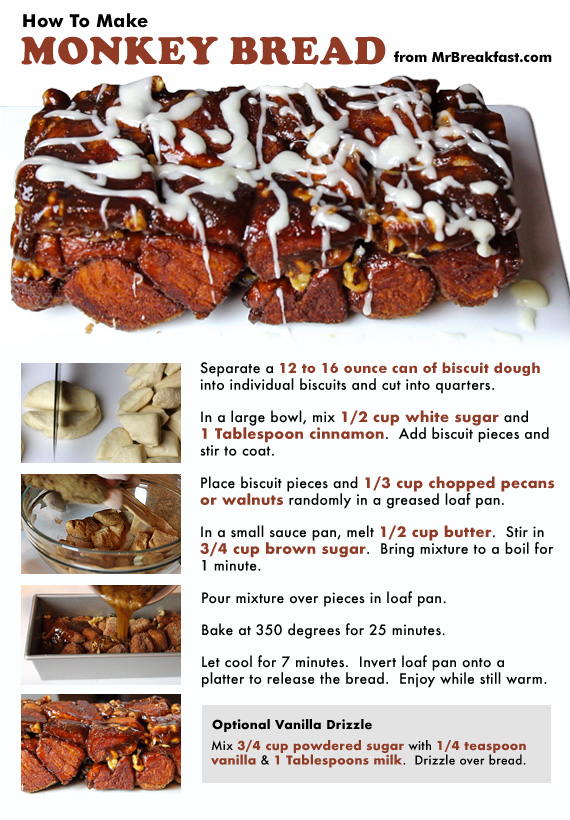 For the full recipe, you can check out the original monkey bread recipe page at MrBreakfast.com. Or see the monkey bread recipe cheat sheet above. Or better yet, watch our monkey bread recipe video tutorial below.
I made the bold choice to have a monkey named Randy teach the tutorial. As for what the pig is doing there…you'll see.
https://www.youtube.com/watch?v=sDD-DI5pU
Video: How to make monkey bread with Randy The Monkey
As a breakfast expert, I recommend that you only have this for breakfast on special occasions. It's extremely sweet (but ohhhh…so tasty). I hope you try it. Let me know how it goes.
You might also like: