Vegan cheese has been around for a while. It's usually made with cashews, coconut oil, and tried-and-true ingredients to replicate the taste and texture of conventional dairy cheeses, but vegan cheese industry stalwarts are going outside the box with unique uses. Plant foods such as potatoes in their products, ushering in a new wave of vegan dairy.
Vegan brand The Simple Root is one of these innovators. It recently launched a new range of vegan cheese products in the US and UK that are made with potatoes and parsnips. According to The Simple Root Global CEO David Behringer, the brand differentiates itself from other plant-based products with simple ingredients and minimal processing. Unlike other plant-based products that rely on soy, nuts or oils, vegetables are the first ingredient on The Simple Root's ingredients list.
David Behringer told VegNews, "Our brand is about giving consumers a way to add more vegetables to their diet with versatile, convenient and great-tasting meals.
Backed by multinational frozen food company McCain Foods, The Simple Root's products currently include vegan dips, cream cheese-style spreads and artisan cheese-style spreads in flavors like salsa con queso, smoked gouda and sweet chile. Simple Root plans to launch plant-based cheese slices and shredded cheese in the second half of 2023.
The brand says it uses an innovative technique to create a creamy base from root vegetables and then blends in more vegetables, spices, fruits and herbs. With its simple ingredient list, the brand aims to target consumers looking to reduce dairy in their diet, eat more plant-based foods or avoid allergens.
"We use an innovative process that transforms root vegetables, including potatoes, sweet potatoes and parsnips, into a creamy base for our products," says Behringer. "It's the process and our healthy, planet-friendly ingredients that set Simple Root apart from other plant-based foods."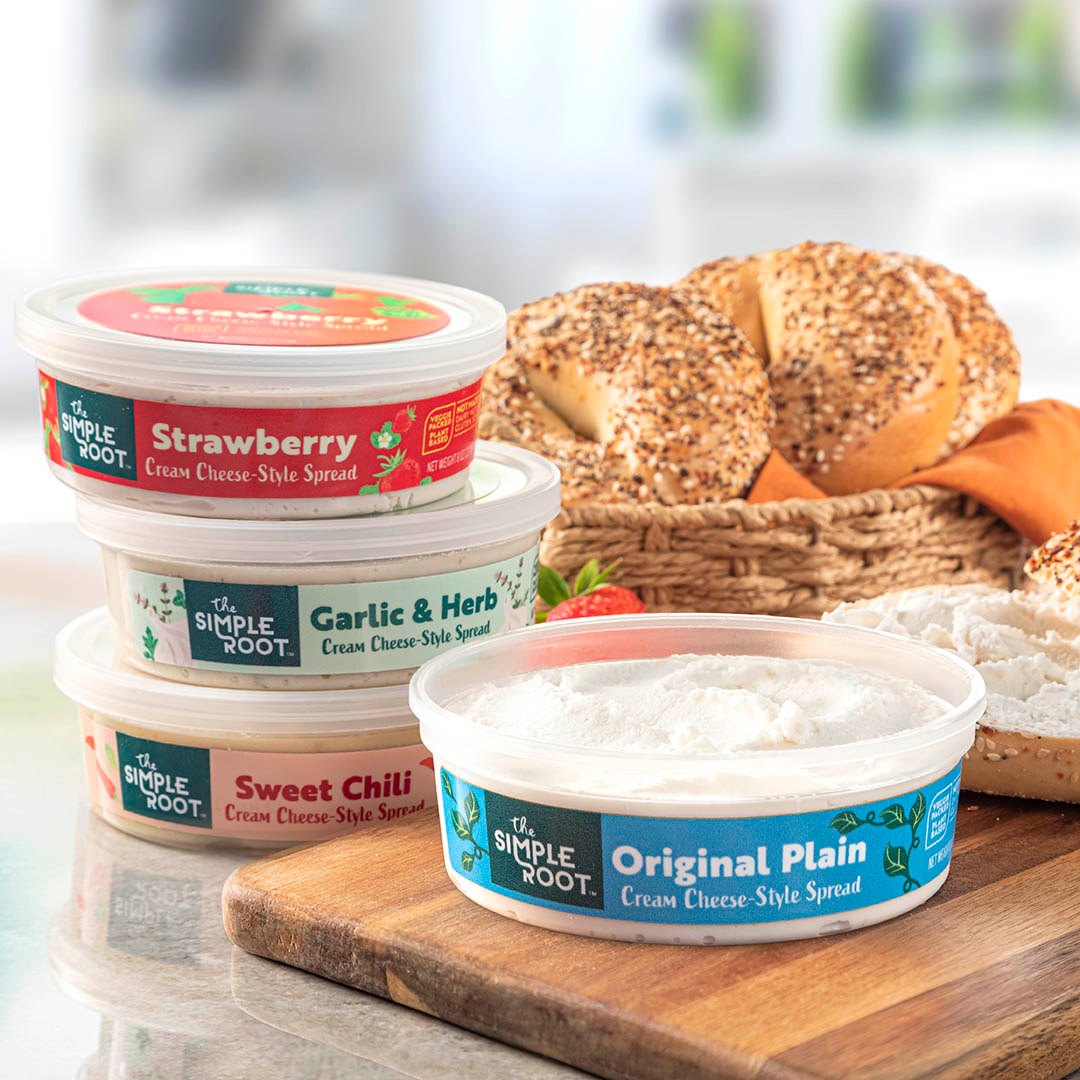 simple root
The Simple Route is currently available through online retailers including Walmart, Amazon, Plant Belly and iGourmet and is beginning its national rollout in retail stores on the East Coast and Midwest, starting with specialty retailers such as Woodman's and Foxtrot.
Potato milk is more durable
Meanwhile, another brand is using potatoes to reinvent dairy milk. Sweden's DUG brand offers a range of vegan milks made with original, barista and unsweetened potato varieties to retailers across the UK including Waitrose & Partners, Holland & Barrett and Whole Foods Market and Switzerland's largest grocery chain, Migros.
Separately, DUG claims its potato milk is the most sustainable option on the market, noting that potatoes are an ultra-sustainable crop that is twice as land efficient as oats, uses 98 percent less water than almonds and has a climate footprint two-thirds lower than cow's milk. .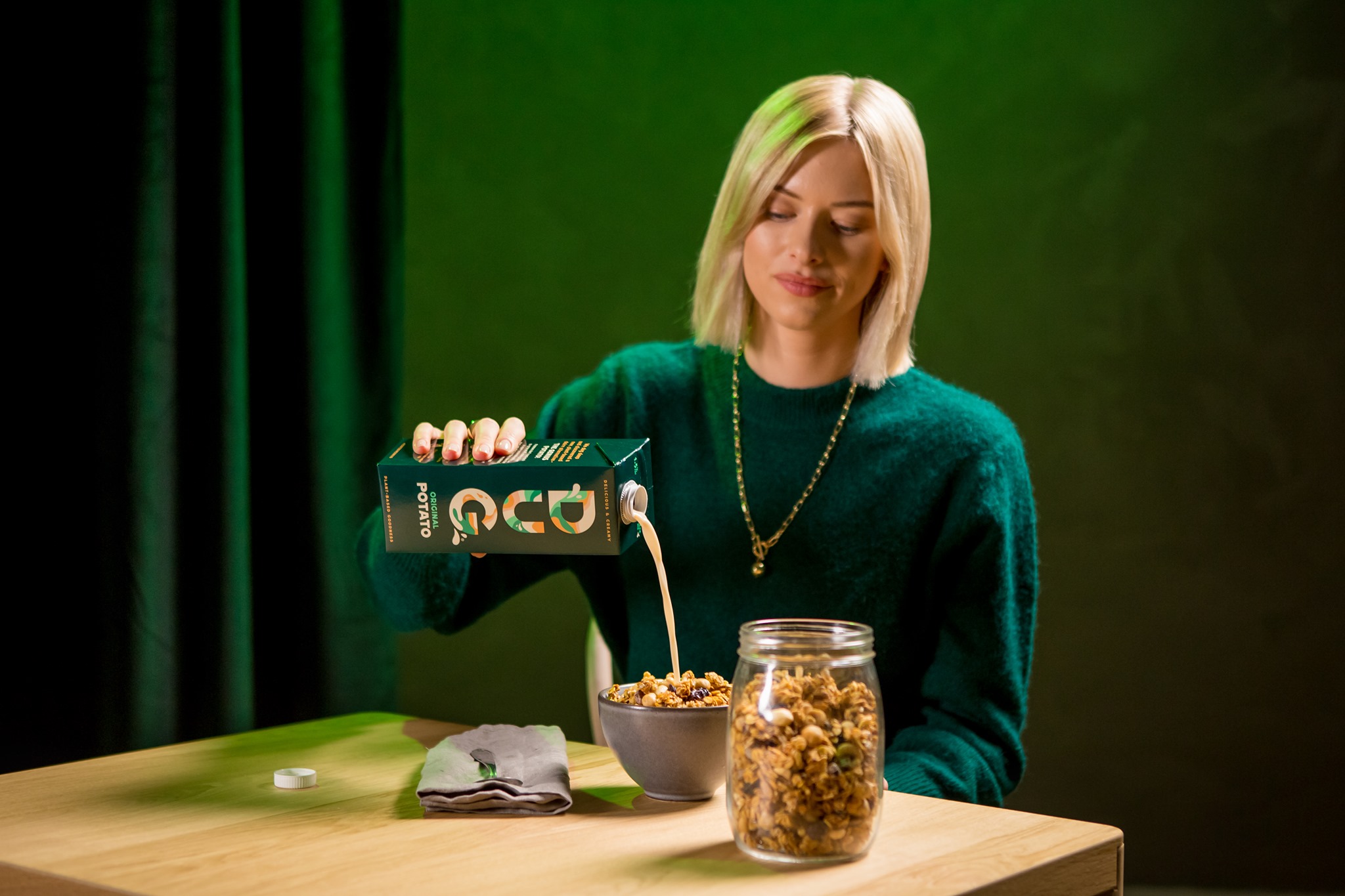 DUG
DUG's vegan milk combines potato, rapeseed oil and additives like chicory fiber and pea protein. Its newly developed recipe contains less sugar, is maltodextrin-free, and uses the company's patented potato-based emulsion, which gives potato milk its distinctive creamy properties and allows the brand to expand into other dairy-free products such as vegan ice cream. cream
The company also announced plans to open a manufacturing facility in Germany in addition to manufacturing and distribution plans in Southeast Asia. Its newly acquired patent protection will cover 39 countries in the European market, opening up new expansion opportunities for DUG's Potato Milk.
"Vege of Lund's strategy is to outsource the production of our products to certified and skilled partners in close geographic proximity to the markets DUG sells," Fredrik Carling, CEO of DUG parent company Vege of Lund, said in a statement.
"It's the most efficient from a cost and efficiency perspective, but locally produced food is demanded by the market and can result in a smaller carbon footprint," Carling said.
Are potatoes healthy?
The growing use of potatoes as a sustainable and healthy plant-based ingredient comes at a good time as recent studies confirm the health benefits of the popular root vegetable. A study published last year in Medical Publications Journal of Medicinal Foods Potatoes have been found to be packed with key nutrients and replacing high calorie meat with potatoes and beans can lead to weight loss.
"The key aspect of our study is that we didn't reduce the portion size of the meals but reduced their caloric content by including potatoes," said Candida Rebelo, PhD, assistant professor at Pennington Biomedical Sciences and co-investigator of the study. Statement "Each participant's meal was tailored to their individualized caloric needs, yet by replacing some meat items with potatoes, participants felt fuller, faster, and often did not finish their meals. In fact, you can lose weight with little effort."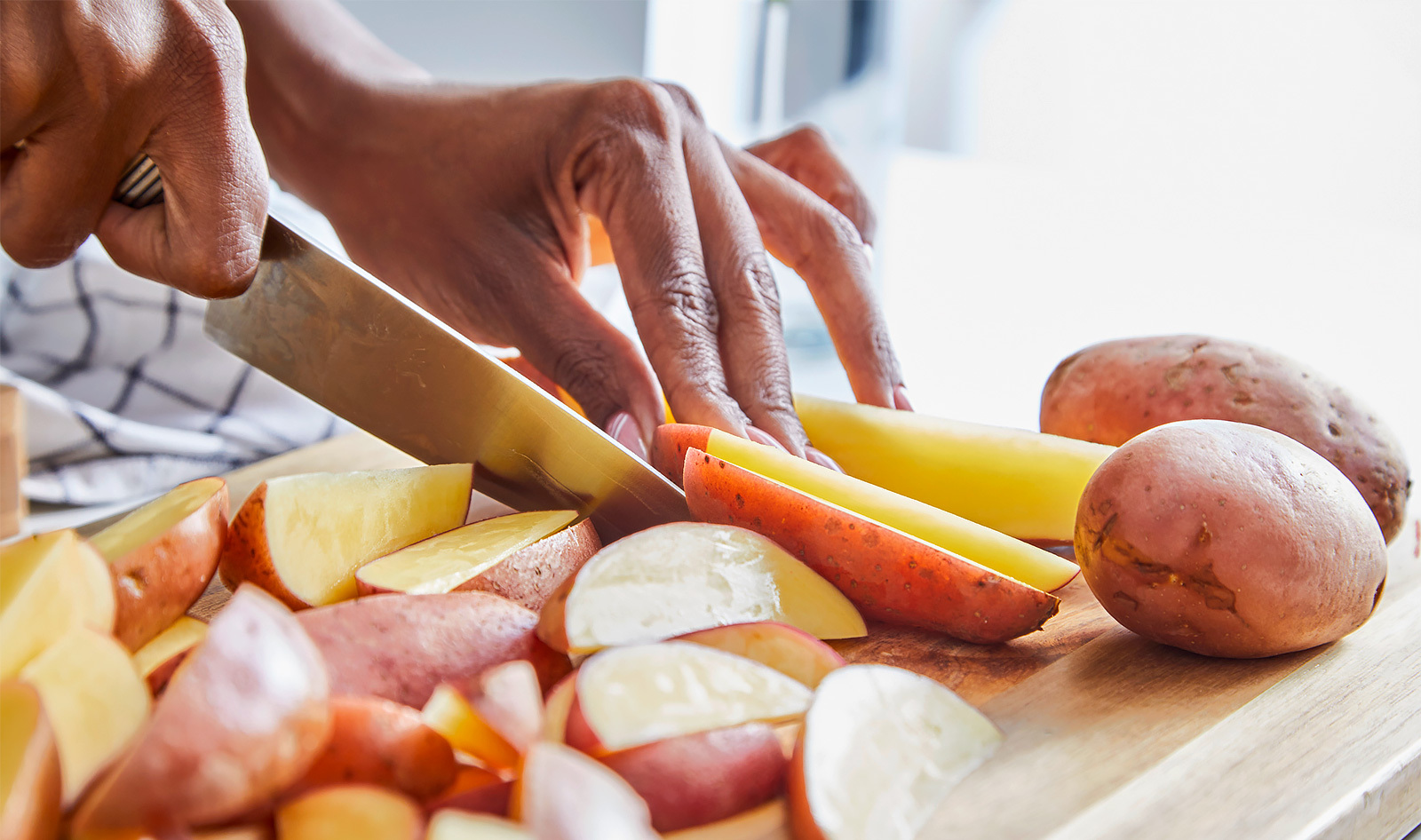 iStock
Similar studies have also shown that potatoes do not increase the risk of type 2 diabetes, despite common misconceptions that carbohydrates such as potatoes have a detrimental effect on the health of diabetics. According to the study, which was published in the Medical Journal Diabeteses care, the health problems associated with potatoes can actually be caused by how people are preparing them and what they are eating them with, such as adding butter and eating them alongside meat.
"When we separated boiled potatoes from mashed potatoes, fries or crisps, boiled potatoes were no longer associated with diabetes risk: they had a null effect," researcher Prateek Pokharel said in a statement.
For the latest vegetarian news, read: