If you need to get the kids dinner on the table quickly, try my Easy 10 Minute Paella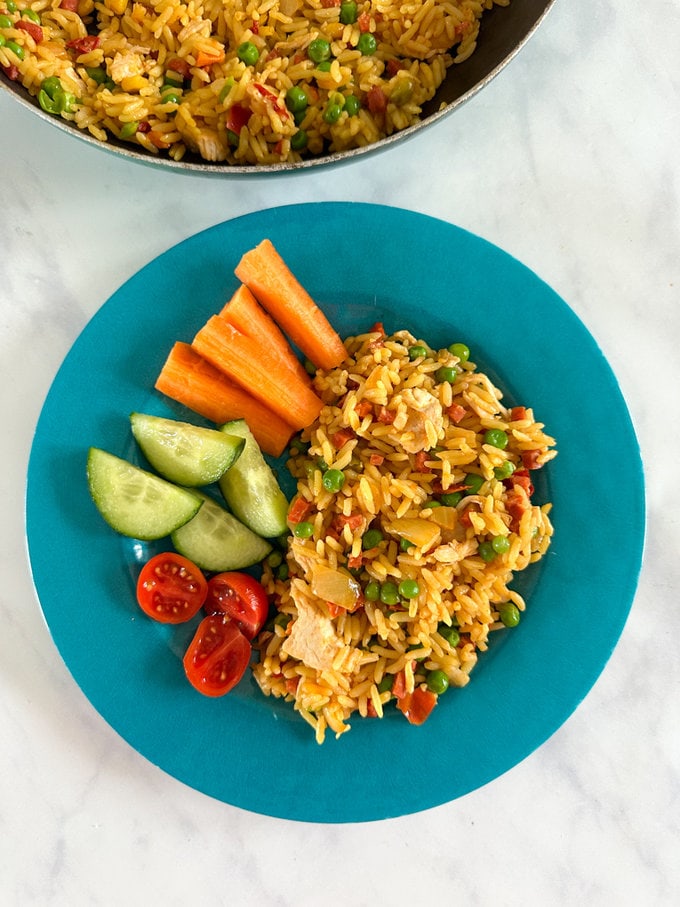 Cooking for the kids midweek can be hectic. Even with the best meal planning and organization, you can still stare into the fridge at night wondering what on earth to make for the kids!
On days like these, I have some super easy 10 minute meals that I rely on to make dinner in no time.
Here's the first… my quick 10 minute paella.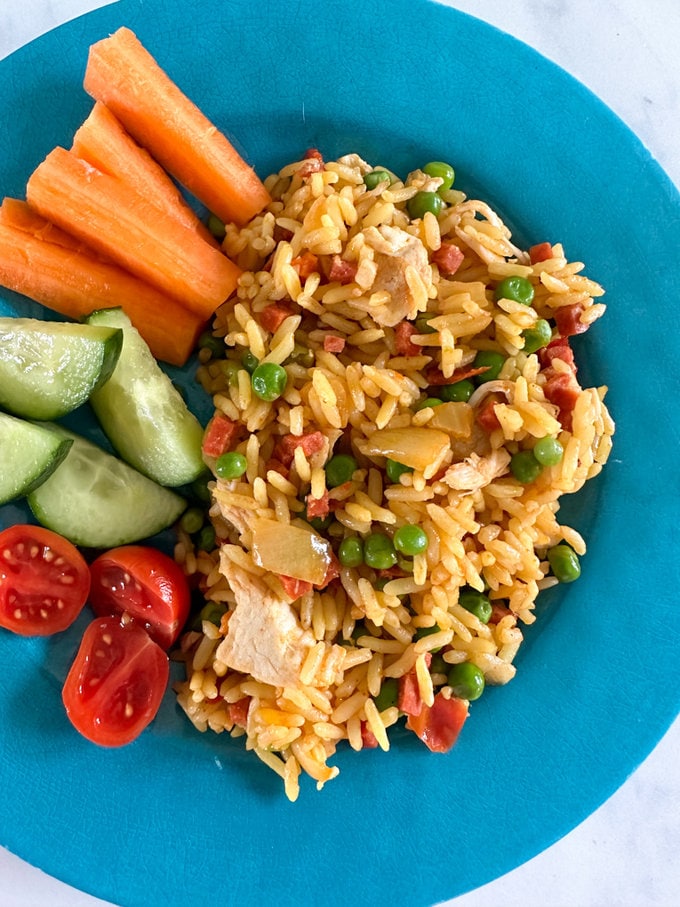 Now I know this isn't authentic paella so I hope I don't offend the entire Spanish population but for a quick and easy dinner for the kids it's perfect.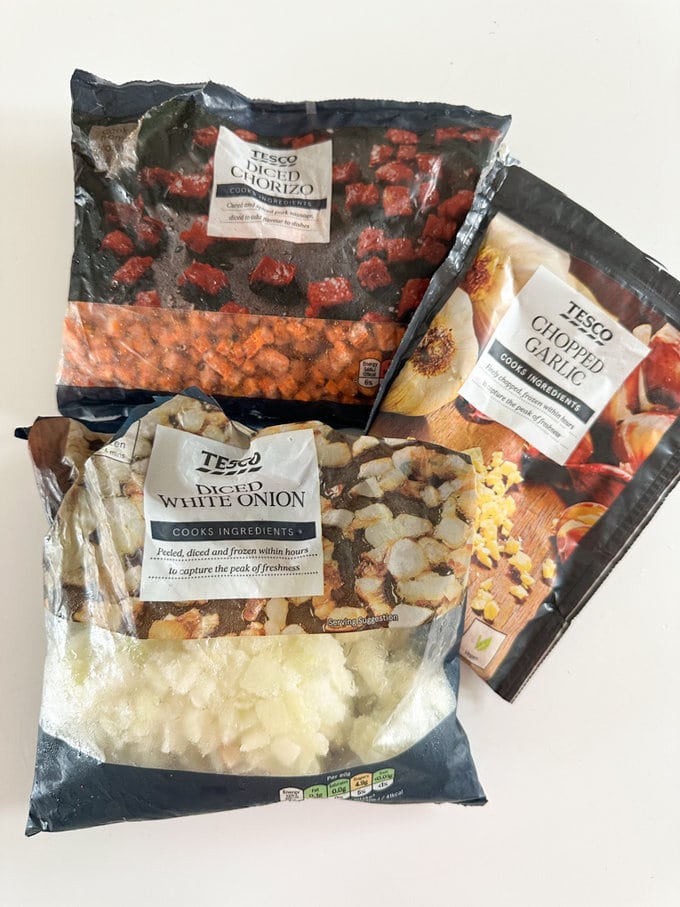 I use a lot of frozen ingredients to reduce the time it takes to chop.
My favorite are frozen onions, garlic and chorizo.
Fry them in some oil for a minute.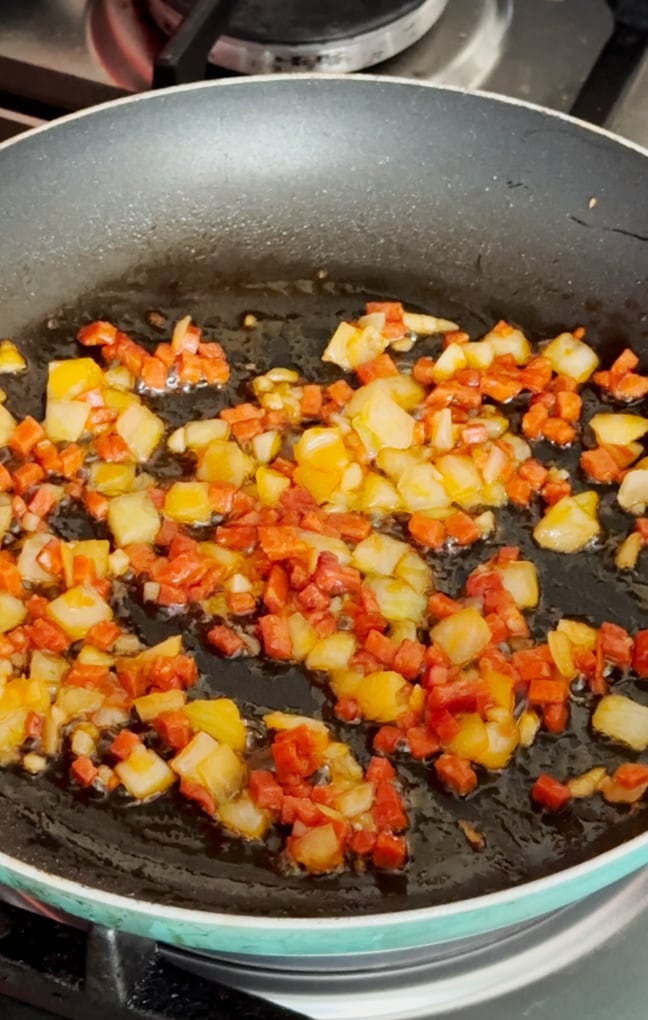 Then add some frozen peas, cooked chicken, a packet of microwave rice and some smoked paprika powder.
Add a few tablespoons of water to fluff up the rice.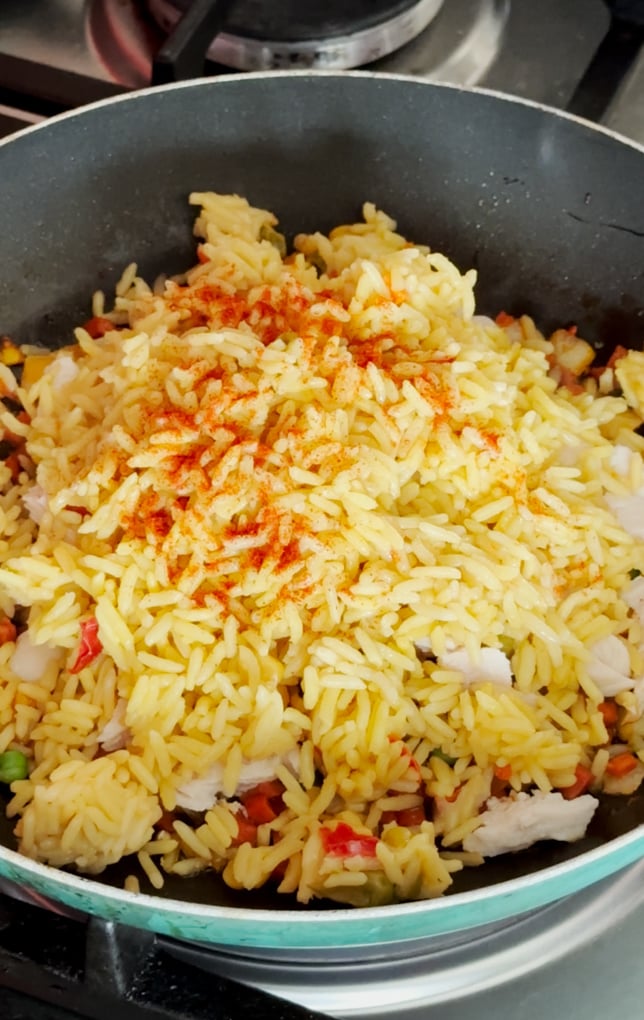 The rice does not need to be cooked.
There is no need to microwave the rice first. It will cook in the pan.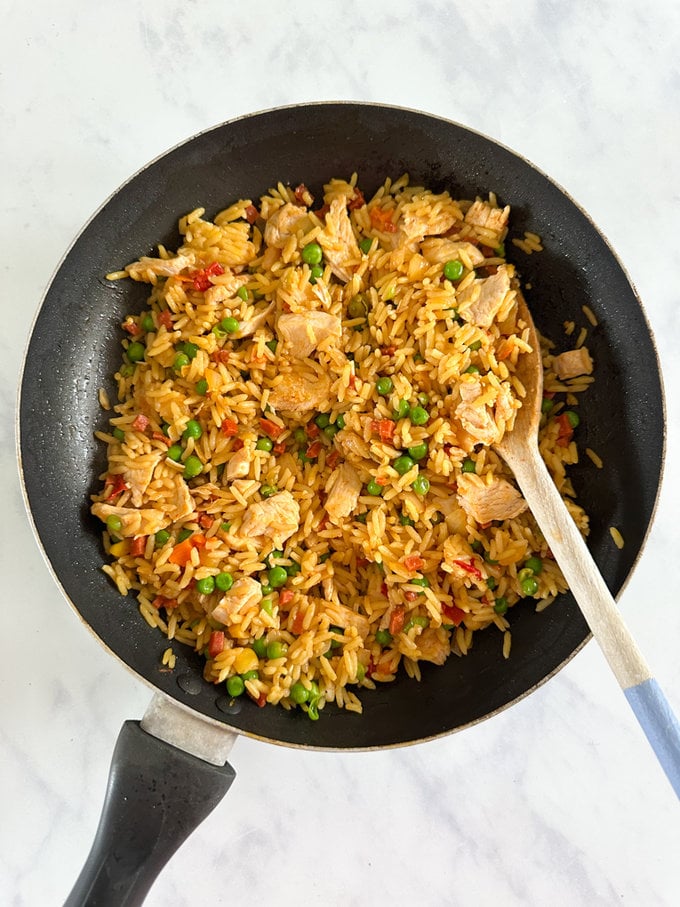 And that's it. 5 minutes cooking time and you are ready to serve.
I add some chopped veggies like carrots, cucumber, and cherry tomatoes.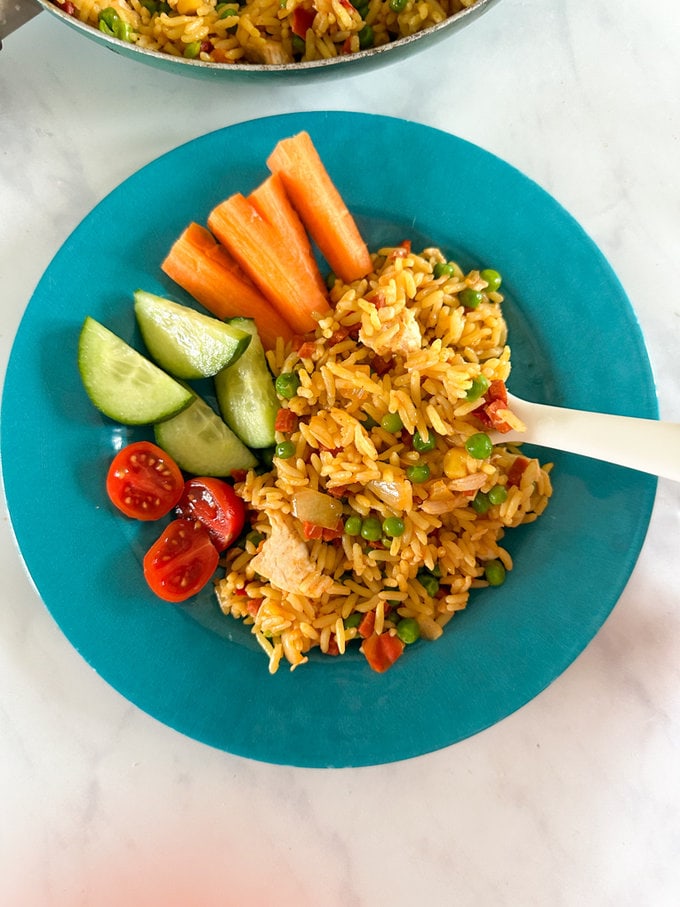 If you enjoyed this recipe, you may enjoy mine too 10 Minute Cheese Pasta in One Pot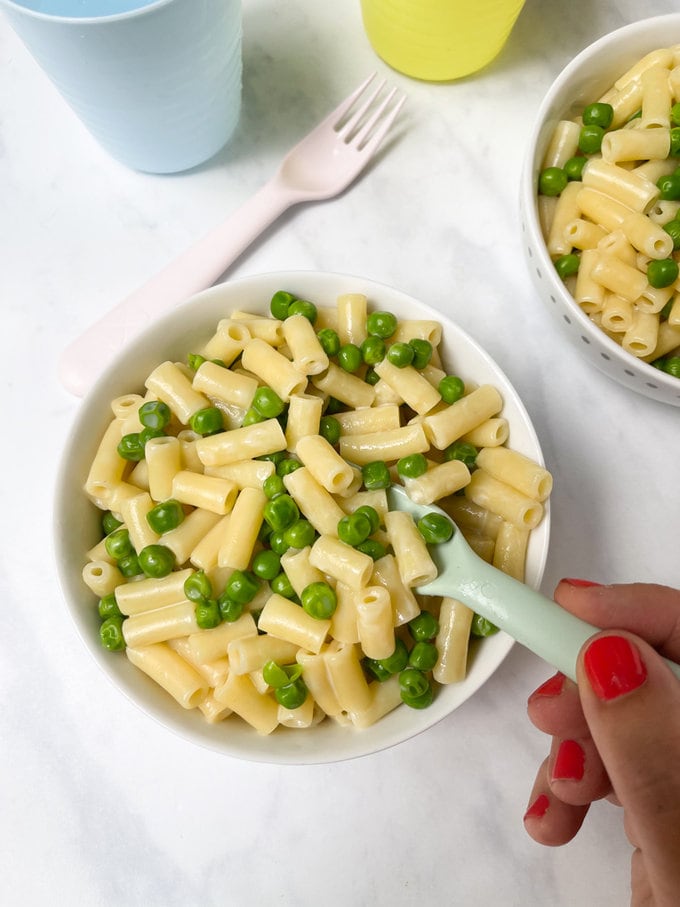 Press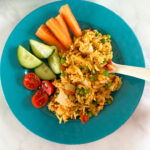 Quick Paella – 10 minute menu
---
Description
If you need to get the kids dinner on the table quickly, try my Easy 10 Minute Paella
---
Ingredients
1 teaspoon

oil

¼

onion, diced

1

Garlic clove, crushed

25

g chorizo, chopped

50

g frozen peas

60

g boiled chicken

1

Packet Microwave Rice (250g)

¼ tsp

smoked paprika

2

–

3

tablespoons of water
---
instructions
In a small skillet, add oil, onion, garlic, and chorizo ​​and sauté for 1 minute.
Add the peas, cooked chicken, microwave rice, and smoked paprika along with 2 tablespoons water.
Mix well and cook until rice is piping hot, 3-4 minutes.
Add a third tablespoon of water if you think it's too dry.
Serve immediately.