Korean Air has launched a new range of vegan inflight meals on all international routes departing from Korea. Now travelers can enjoy a variety of vegan inflight meals inspired by traditional temple dishes made with fresh vegetables and seasonal ingredients.
The Introducing Korean-Style Vegan alternative A response to the growing vegetarian population and environmental concerns around Carbon Emissions, Carrier said.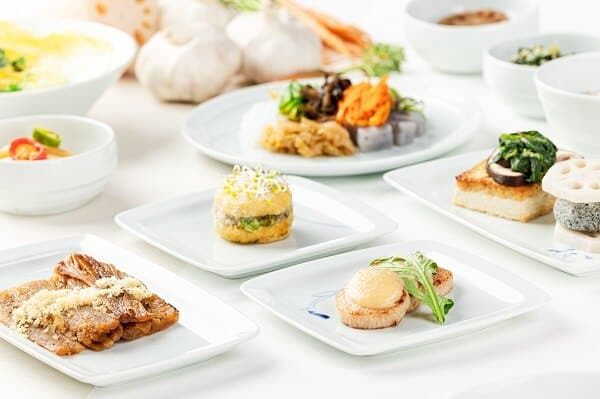 Korean cuisine
A variety of Korean vegan dishes will be served depending on the route and season.
For passengers of all classes, Korean Air chefs have prepared dishes such as barley rice with burdock, roasted shiitake mushrooms, mung bean jelly salad and roasted tofu with plum salsa sauce.
Prestige and First Class passengers can also enjoy other creations, such as ginkgo nut porridge and roasted yam with soybean paste.
Many airlines now offer vegetarian and plant-based meals as the demand for plant-based meals increases. Eurowings Discover has become the first German airline to integrate Beyond Meatballs into its in-flight menu. In February, Spanish/Portuguese charter airline Heura and Iberojet announced a collaboration to add a 100% plant-based lasagna dish to its onboard menu.
"Korean Air will continue to introduce a variety of dining options, including Korean cuisine, to provide passengers with a rich inflight experience," the company said in the announcement.
Customers can pre-order Korean-style vegetarian meals through Korean Air's website, mobile application or service center 24 hours before their flight.