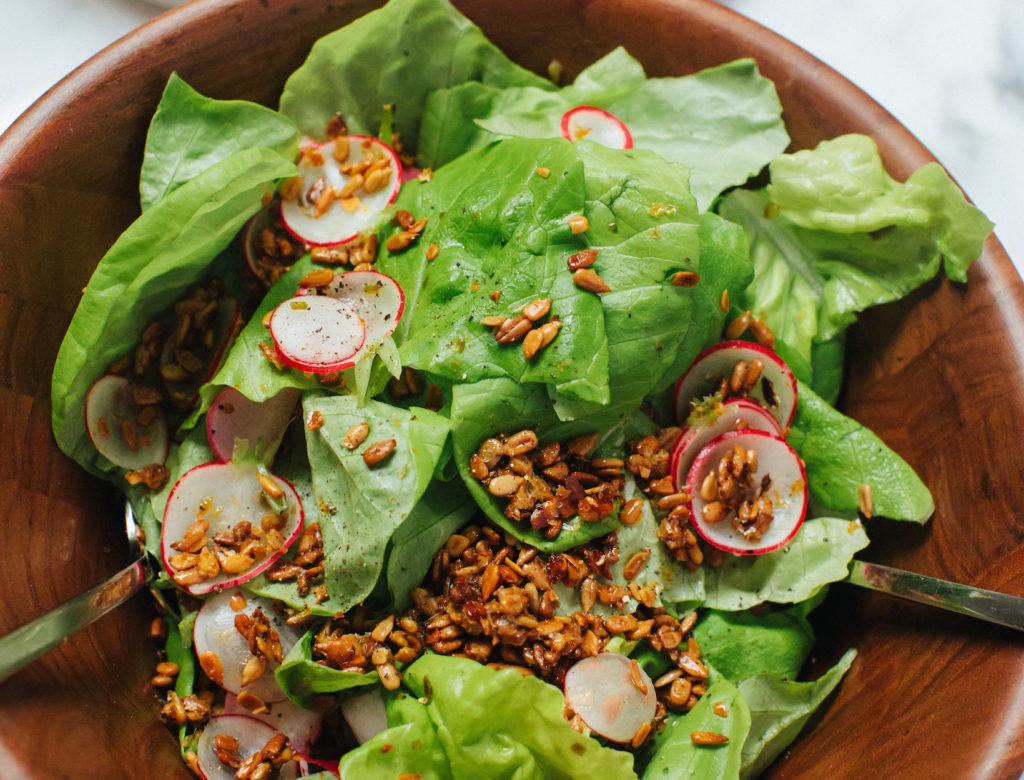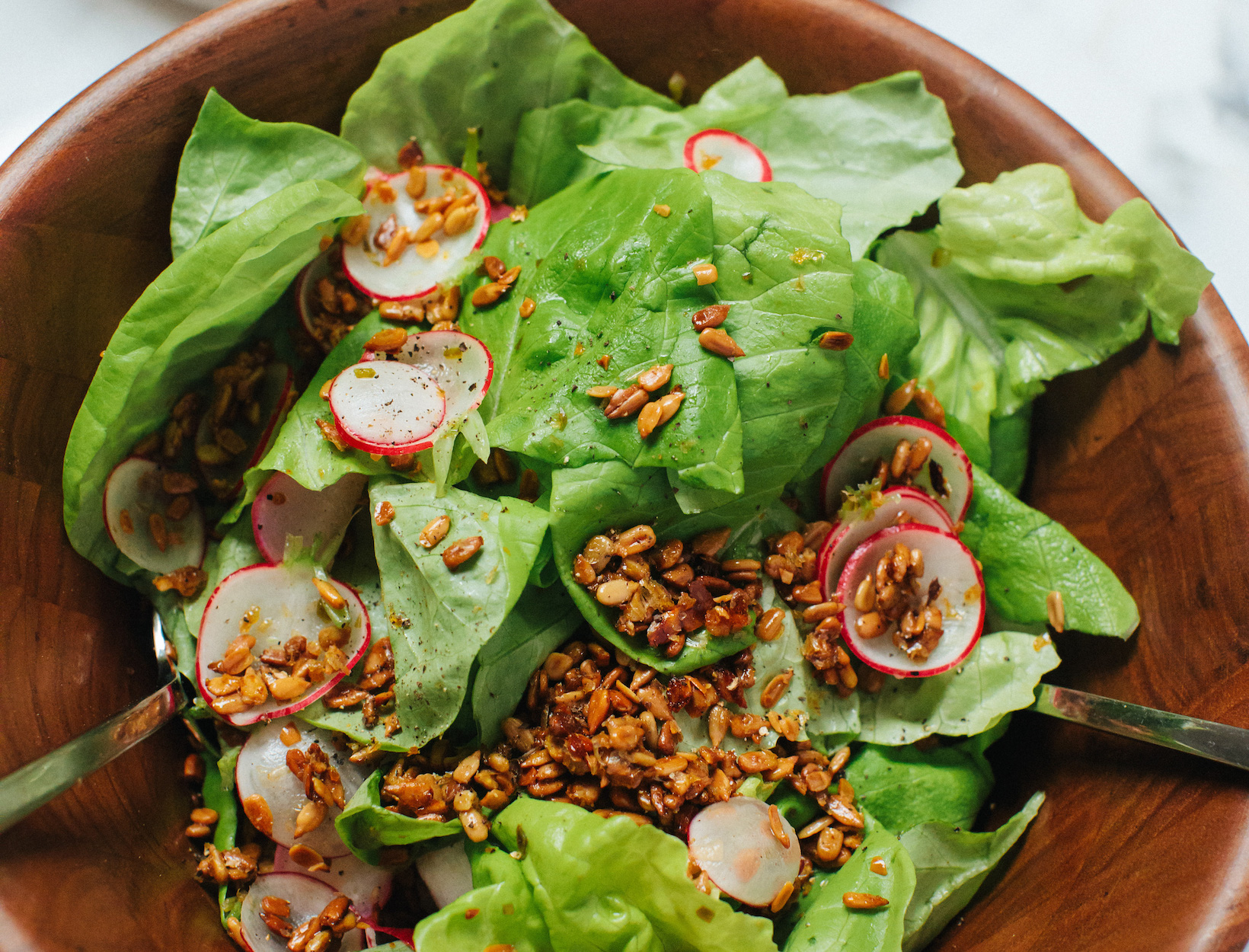 Leafy greens with radishes
Combining raw and cooked versions of the same ingredient in a dish automatically increases it. This salad does that with radishes—you get to experience all of those contrasting and complementary textures and flavors.
1 bunch of radishes
7 tablespoons olive oil, divided
¼ cup champagne vinegar
5 tablespoons honey, divided
1 Serrano chilli, thinly sliced
¼ cup sunflower seeds
1 tablespoon Urfa chili
1 Lettuce Bibb, hand torn
Salt and freshly ground pepper to taste
1. Preheat oven to 425°F.
2. Fry the radishes. Quarter two-thirds of the radishes and toss them with 2 tablespoons oil and salt and pepper in a medium bowl. Place on a baking sheet lined with parchment paper and toast until soft, about 10 to 12 minutes. Set aside to cool.
3. Set oven to 350°F.
4. Prepare the pickled chiles: In a small saucepan, bring vinegar, 2 tablespoons honey, ¼ cup water, and salt to a boil. Pour the mixture into a small bowl with chilies. Refrigerate and reserve the pickling liquid and chiles.
5. Make the Candied Sunflower Seeds: In a small bowl, combine the sunflower seeds, 1 tablespoon oil, and 2 tablespoons honey. With salt. Place on a parchment-lined baking sheet and bake for 6 to 8 minutes until golden brown. Let cool completely, then use your hands to break apart any large pieces that are sticking together.
6. Make the vinaigrette. In a small bowl, whisk together the remaining 1 tablespoon honey, 2 tablespoons pickling liquid, and Urfa. While beating, slowly pour in the remaining ¼ cup oil. Season with salt and pepper.
7. Thinly slice the remaining radishes and mix with the roasted radishes, pickled chillies, candied sunflower seeds and lettuce in a large bowl. Season to taste with the Urfa vinaigrette.
Originally included in A Veggie-Centric Paella Party Menu