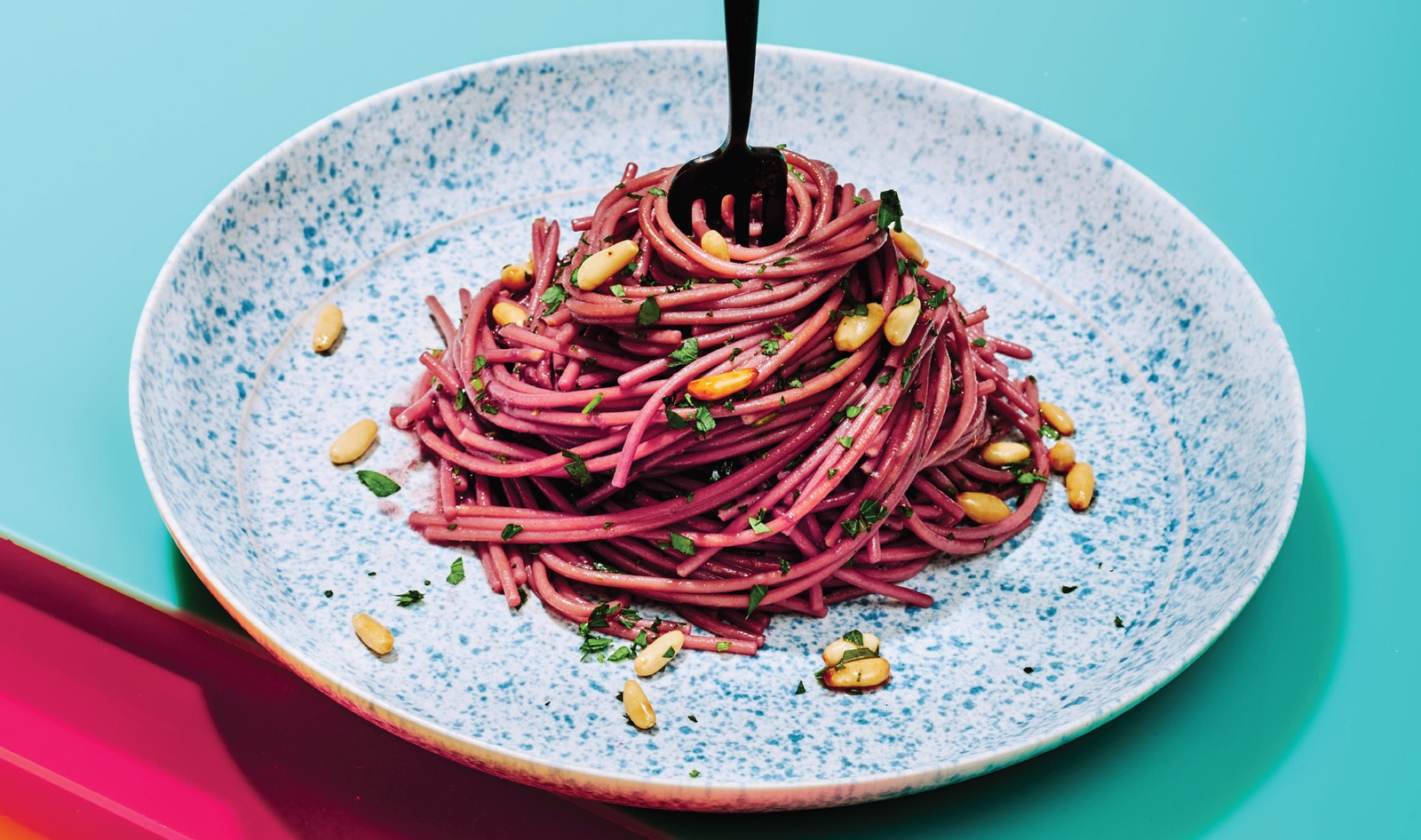 Chickpea pasta makes this delicious dish from Kat Odell's first cookbook Unicorn food A boost of plant-based protein, while fresh lemon and parsley add a brightness to the delightful red wine sauce.
do you want:
1¾ teaspoons salt, divided
½ pound chickpea-based, gluten-free spaghetti
¼ cup plus 1 tablespoon olive oil
Half a tablespoon of minced garlic
¼ teaspoon crushed red pepper flakes
⅛ teaspoon black pepper
2 cups dry vegan red wine, such as Malbec
¼ cup finely chopped fresh Italian parsley
¼ cup pine nuts, toasted
5 teaspoons lemon juice
Zest of 1 lemon
what do you do:
Bring a large pot of water to a boil over high heat. Add 1½ teaspoons salt and pasta and cook, stirring occasionally, for 1 minute. Drain in a colander.
In a large saucepan over medium-low heat, heat ¼ cup olive oil, garlic, and red pepper flakes. When the garlic begins to brown, add the remaining ¼ teaspoon salt, black pepper, and red wine and bring to a boil. Add the drained pasta and cook, stirring occasionally, until the pasta is al dente and the red wine has been absorbed, about 4 minutes. Remove from heat.
Add remaining 1 tablespoon olive oil, parsley, pine nuts, lemon juice, and zest and stir to combine. Serve immediately.