It seems like every week the news in the vegan food world is more exciting than the last and this week is no exception. NYC's popular Levain Bakery just released its first vegan cookie (and you can get it delivered nationwide). A new vegan milk chocolate brand—made using Swiss expertise—celebrates all plant milks. Meaty Foods' whole-cut vegan chicken breasts and steaks are coming to Sprouts nationwide. And there's a fun new line of gelatin-free gummies from Katzes. Read on for more.
1Here are the first vegan cookies from NYC's Levain Bakery
This week marks a historic moment for New York City favorite Levine's Bakery. It's best known for its hearty, fresh-baked breads and treats, and this week, for the first time in its 28-year history, Levain is launching a vegetarian version of its most popular cookie.
Founders Pam Weeks and Connie McDonald have worked hard to recreate the iconic chocolate chip walnut cookie in a vegan and gluten-free option. Instead of animal products, they used creamy butter made from cashews with walnuts and semi-sweet vegan chocolate chips.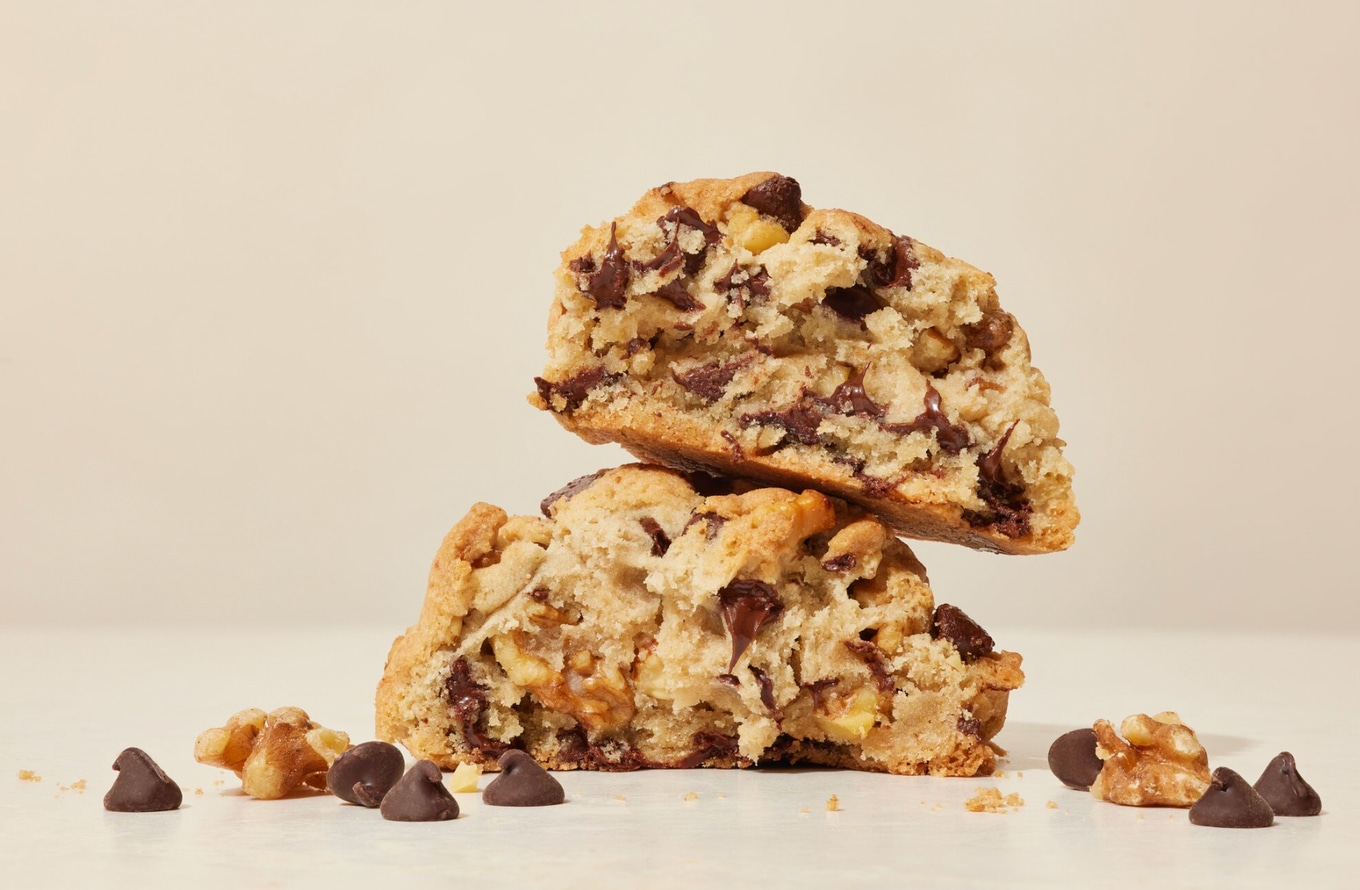 Levine Bakery
"One of our core values ​​is 'all welcome,' we want to invite everyone into our bakery," the founders said in a statement. "With this new cookie, we're making that vision even better for those who follow a vegan and gluten-free lifestyle. The next time you visit our bakery, we are proud to offer you this delicious option."
Not able to visit one of Levine's stores in NYC, Boston, Washington DC or Chicago? The decadent 6-ounce vegan cookie is available for shipping nationwide. And the store is expanding to Los Angeles with its first West Coast outlet this year.
2Gelatin-free "Se-Rose" gummies
We're smack dab in the middle of Women's History Month and European candy brand Katzes is celebrating in the form of vegan gummies that honor "she-ros" (our favorite kind of heroes). The new gelatin-free gummies come in shapes that place women in the roles of firefighters, astronauts and scientists, along with messages that celebrate women's empowerment.
"The product celebrates women everywhere," Eliza Jahn, head of marketing for Katz USA, said in a statement. "It's a sweet nod to the Sheroes we all know and admire: from our family members and colleagues, to women in the public eye, and even to ourselves. We hope to inspire and empower women in our own sporting ways. After all, if she can dream, she can. Can do it!"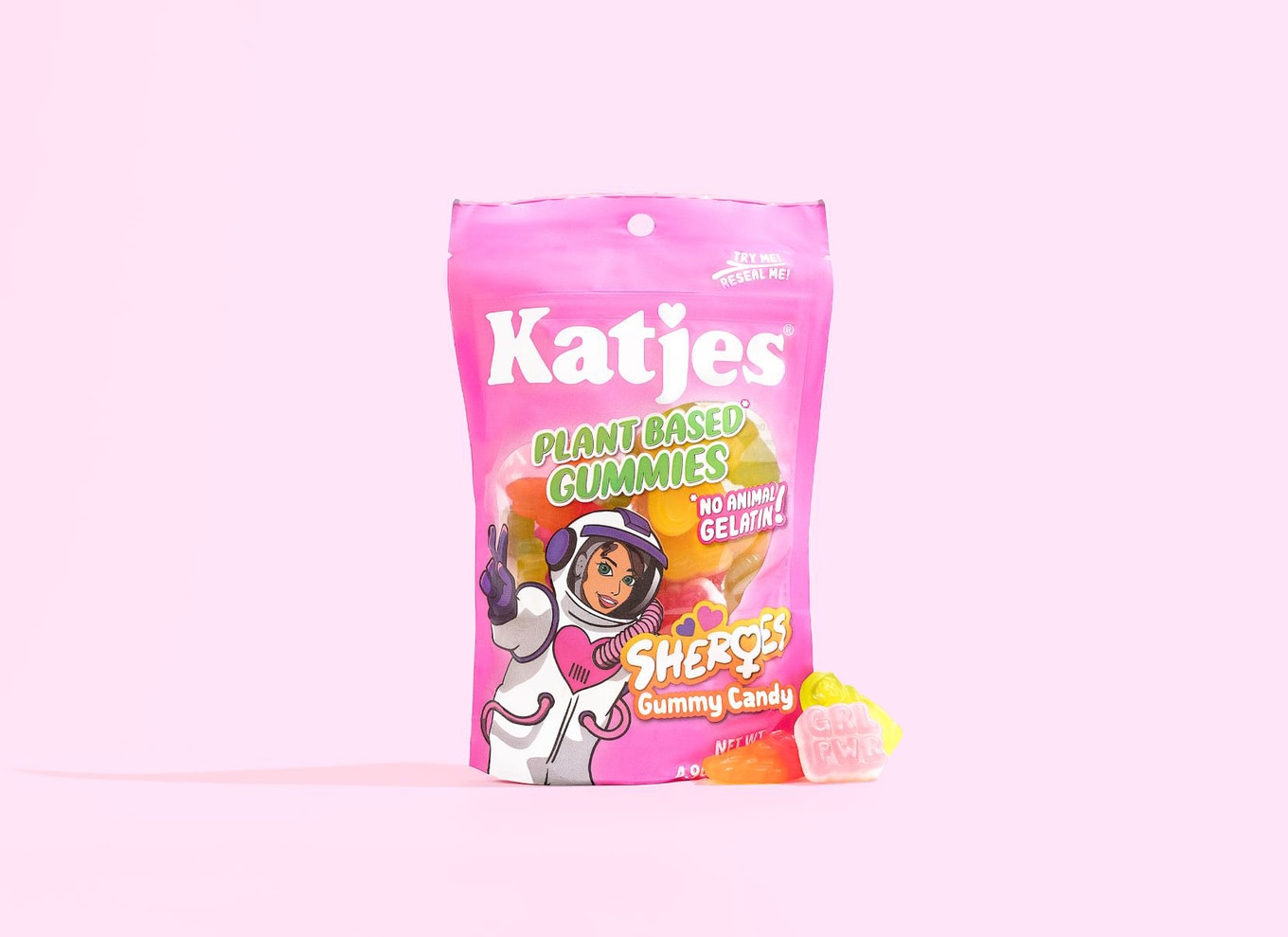 the kitten
VegNews tried a few (or more) of these vegan gummies at the trade show Natural Products Expo West this week, and we must say, Katzes homage to female heroes is a really sweet treat. They were also the first time Katzes explored layering gummy flavors on top of a fruity foam that gave the candy an interesting texture and visual appeal.
Available in peach, lemon, orange, strawberry and raspberry with white and pink cherry foam, the new Katzes Sheros gummies hit retailers and can be purchased through the company's website.
3Vegan milk chocolate with lots of milk
Another great product the VegNews team tried out at the Expo this week was the vegan milk chocolate from the newly launched brand LOVO. Married couple Simon Lester and Courtenay Vuchnich created the new brand with the idea of ​​reinventing chocolate with plant milk instead of dairy using techniques from Switzerland – the birthplace of milk chocolate.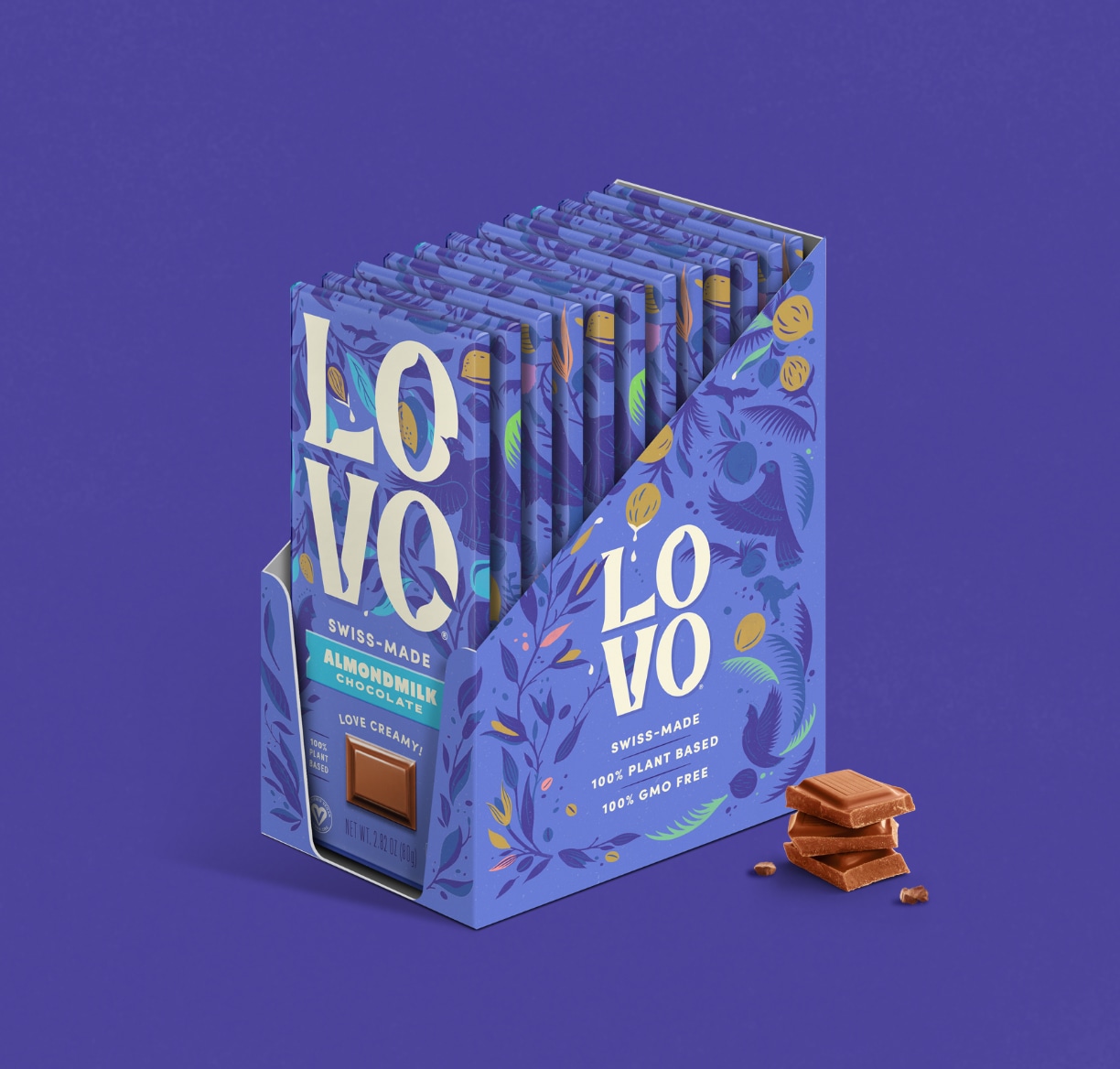 the search
What comes from their modern idea of ​​milk chocolate is absolute decadence. We tasted LOVO in four different plant milk flavors. The oat milk bar had a creamy, lingering consistency that was soft on the palette. The almond milk had a nutty flavor, while the coconut milk bar was overall light and smooth.
VegNews editors can't get enough of Hazelnut Milk, a vegan milk chocolate bar similar to Nutella but without the dairy.
The entire LOVO line is available in single flavors or variety packs through the company's website or through Amazon.
4A meaty vegan meat shop is coming
We've been telling you about Colorado company Meaty Foods for a while now. Remember a few months ago when we reported on its newly opened mega ranch in Thornton, CO where it could produce 45 million pounds of vegan mushroom meat annually?
Well, this week, we ate our weight in methi, which recently got a big thumbs up from forward-thinking chef David Chang. And we couldn't agree more with the chef about the company's groundbreaking vegan chicken breasts and steaks—which get their fibrous texture and bite from the mushroom's fast-growing root system mycelium.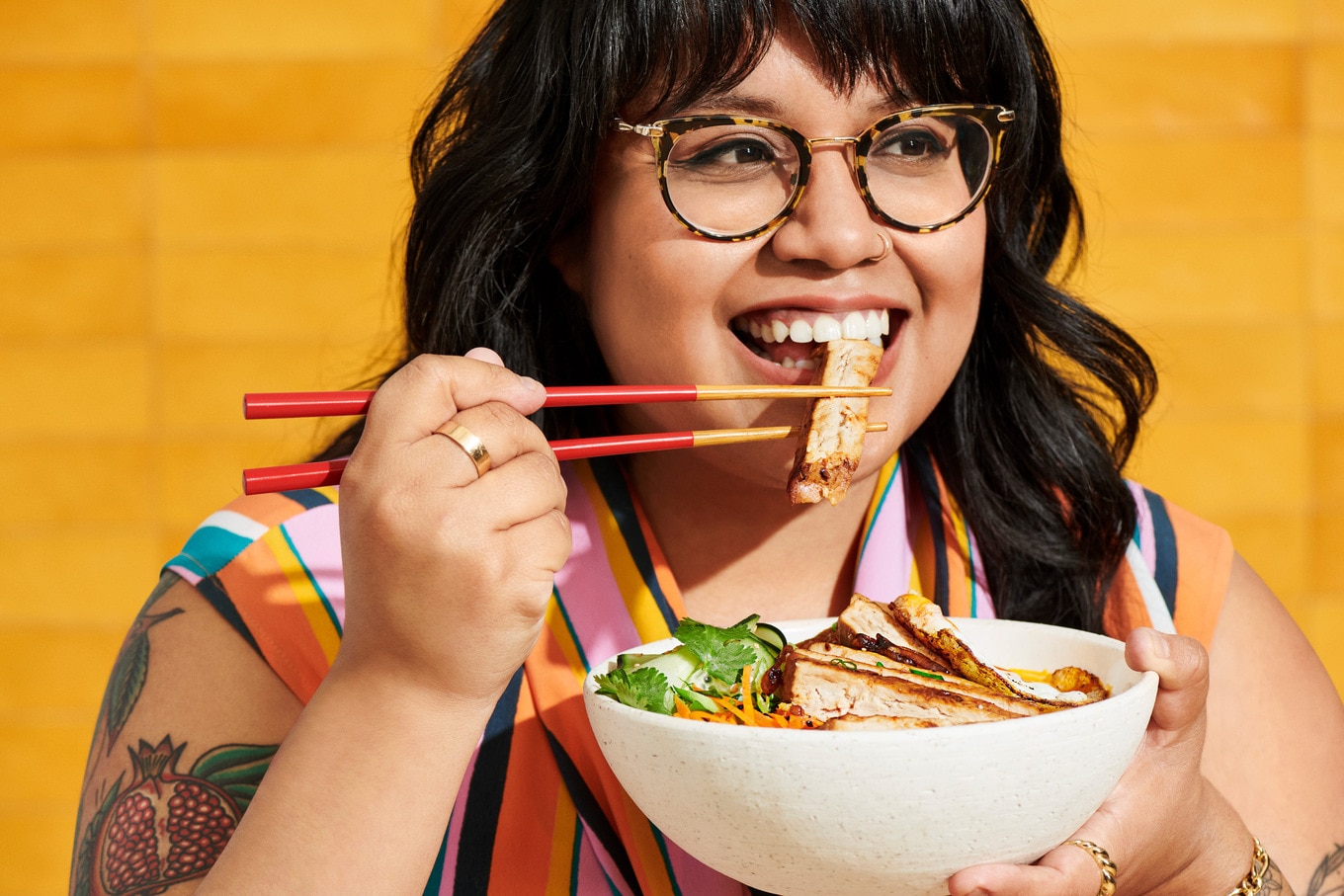 the meat
Want a nibble for yourself? You're in luck because Mayte just announced its expanded retail distribution with Sprouts Farmers Market, which carries its vegetarian meats at 380 supermarket locations across 23 states.
"The high demand for Meati products at our initial Sprouts locations in Colorado made it clear that people are waiting for a different, animal-free protein that tastes great while providing an outstanding nutritional profile," said Scott Tasani, president and COO of Meati Foods, a said in the statement.
"We look forward to continuing to demonstrate how well methi complements a wide spectrum of preparations, in a weekly rotation for meat-eaters and non-meat-eaters alike," Tasani said.
At Sprouts, meaty vegan meats are frozen in two whole-cut filet packs in Classic Cutlet, Crispy Cutlet, Classic Steak and Carne Asada Steak varieties.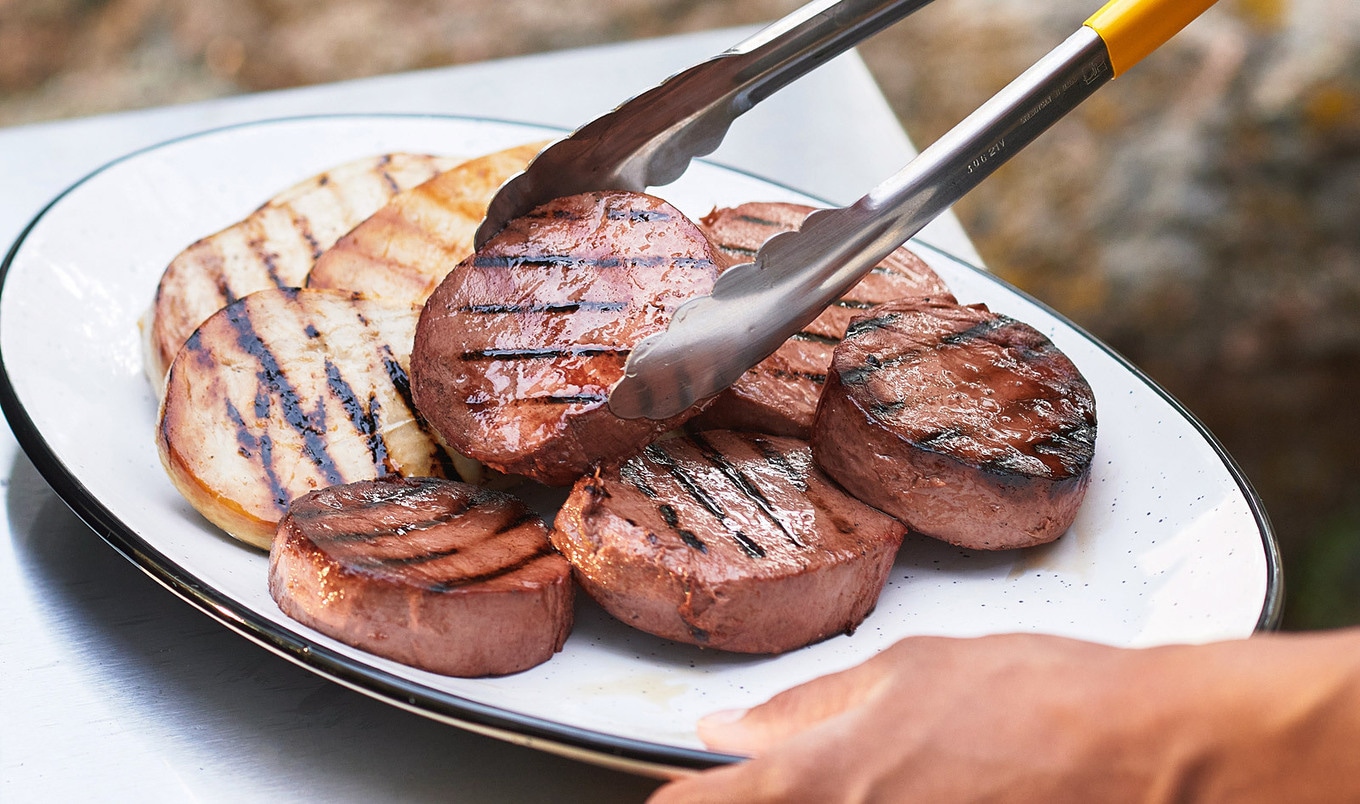 the meat
We thought the classic cutlet imitated chicken breast to a tee and learned that it can be marinated, seasoned beautifully and prepared just like its animal counterpart but without any of the downsides.
5Proper vegan butterbeer has arrived at Universal
Harry Potter fans, rejoice! This week, vegan Butterbeer topping dispensers were installed at the Universal Orlando Resort and Universal Studios Hollywood theme parks.
Butterbeer was a staple in Universal's Harry Potter attractions but the topping could not be ordered vegan or left out (due to licensing agreements). Now, however, the parks are distributing a dairy-free topping that allows guests to enjoy an authentic butterbeer without harming the animals.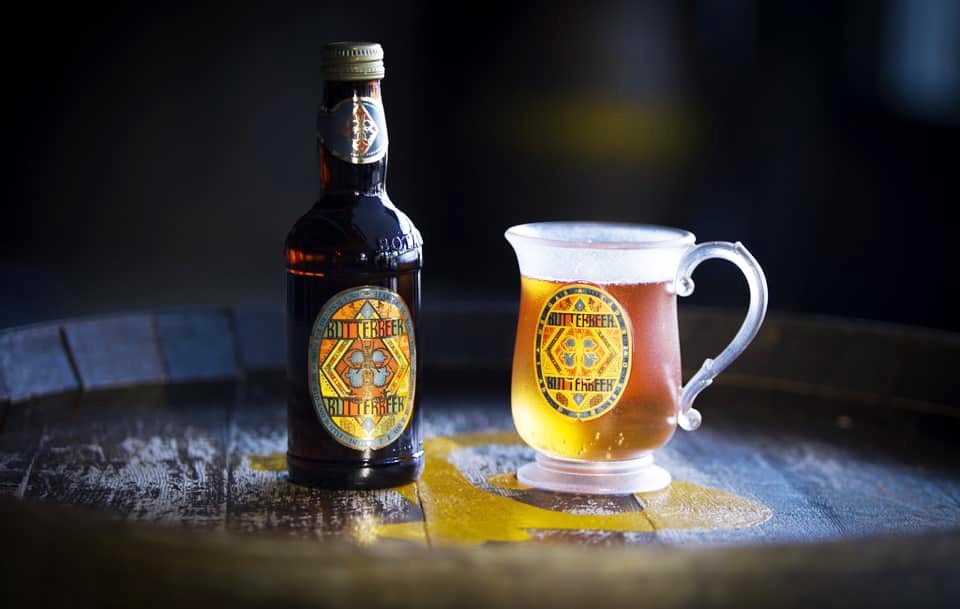 public
The move comes after the non-profit Protigo Foundation launched a campaign in 2018 to demand that Butterbeer be made vegan. Kathryn Henzler, executive director of The Protego Foundation, said in a statement, "It is surreal but gratifying that our hard-working campaign for a fully vegan butterbeer for five years has finally made our dream a reality."
"Whether you're vegan for the environment, vegan for the animals, vegan for health, or have a dairy allergy, we can all now indulge in the most iconic Wizarding World treat without contributing to the cruelty mother cows and their calves face. Dairy art," he said.
For the latest vegetarian news, read: