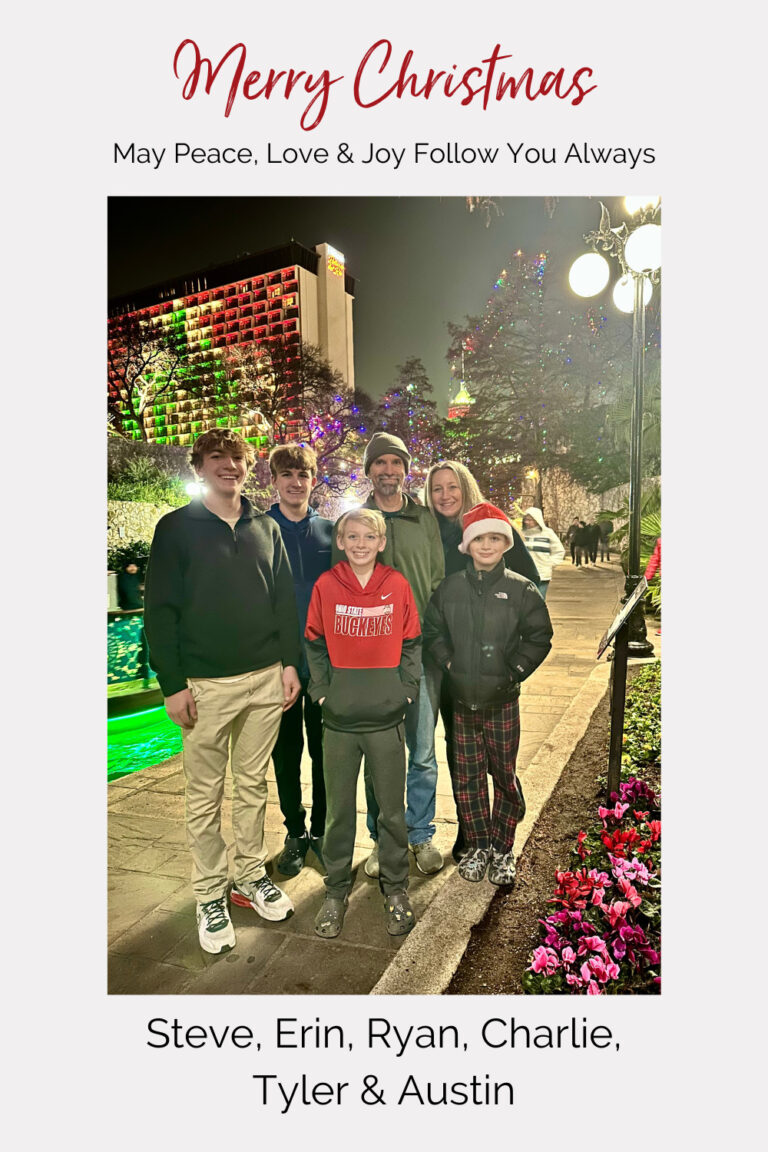 For the past few weeks, "taking a family Christmas picture" has been on my to-do list every week. And every week it was postponed to the next week.
There's still time. They don't mail Christmas cards, so you really have until 12/23 to get this done.
That was the story going through my mind…as I worked on other holiday tasks like…finding gifts for white elephants and calling the bank about the school fundraiser etc. Plus all the reading, research, doctor's visits, going to the pharmacy and sends updates via the doctor's messaging portal (all related to my youngest's very mysterious and very annoying illness) and well….
Here we are… last night… down the Riverwalk for a "Christmas Moment in San Antonio."
Somehow despite having lived here for more than 10 years we had never taken the boys downtown for Christmas to see the lights. We generally avoid the "touristy" Riverwalk, but took an impromptu trip to walk around and admire the lights and trees and the festive downtown. We had a delightful time and the boys were amazed at the spectacle of it all.
As we celebrate the birth of Christ this time of year, we pray that His peace, love, and joy will always follow you!
xo
Erin and her boys