This Meyer Lemon Custard Cake is phenomenal! Airy and fluffy sponge cake melts into a lemon pudding-like custard. This custard cake is loaded with lemon and is a lemon lover's dream come true. For 6 people in about an hour.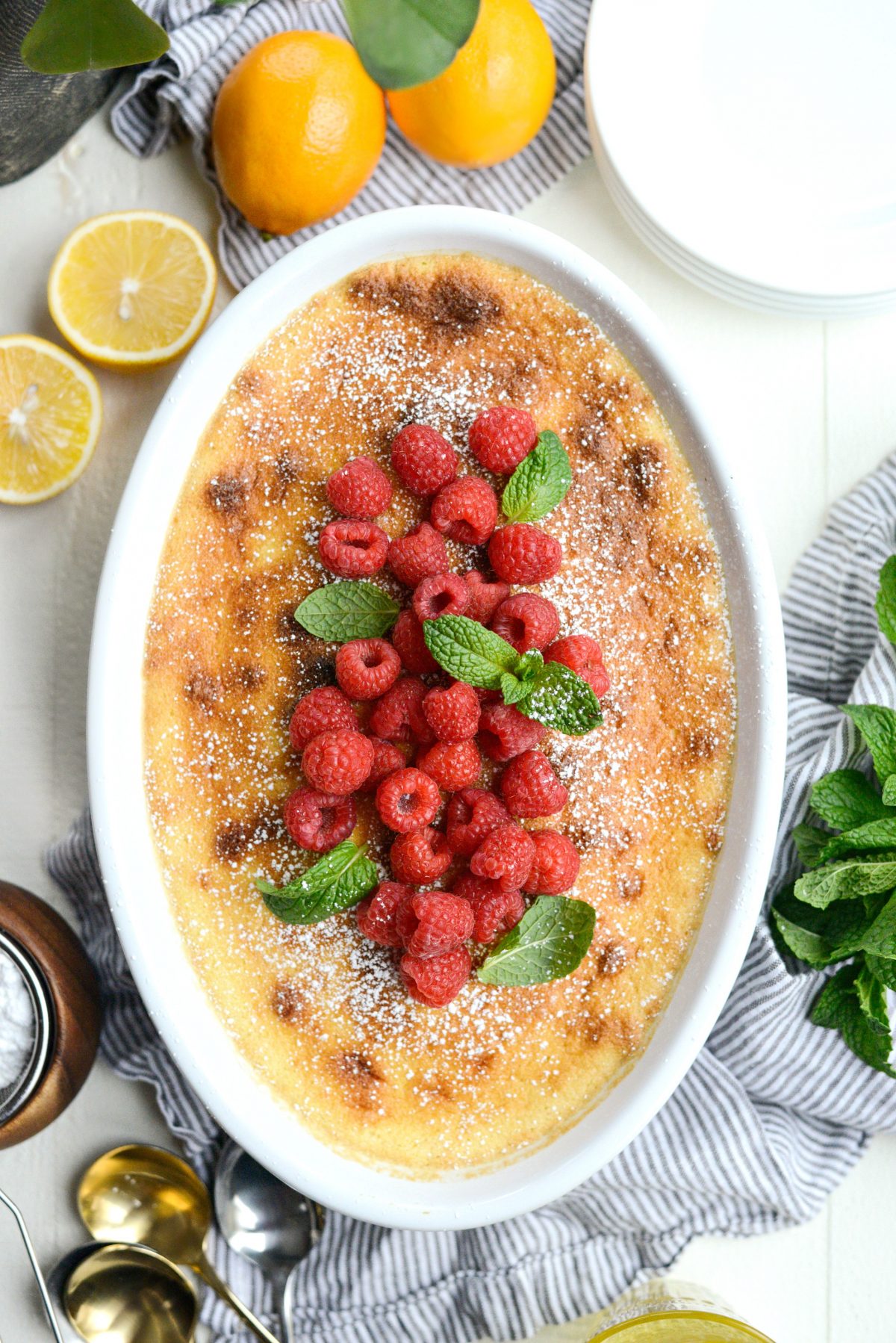 I'm officially sick and tired of the cold weather and snow. I miss green grass, short jeans and flip flops. I want windows open, BBQ outside, and fishing with Pat at the lake. And we're approaching spring at a snail's pace.
When the weather is bad, I like to bake. It's therapeutic, relaxing and of course there's the whole, the finished product to eat and all.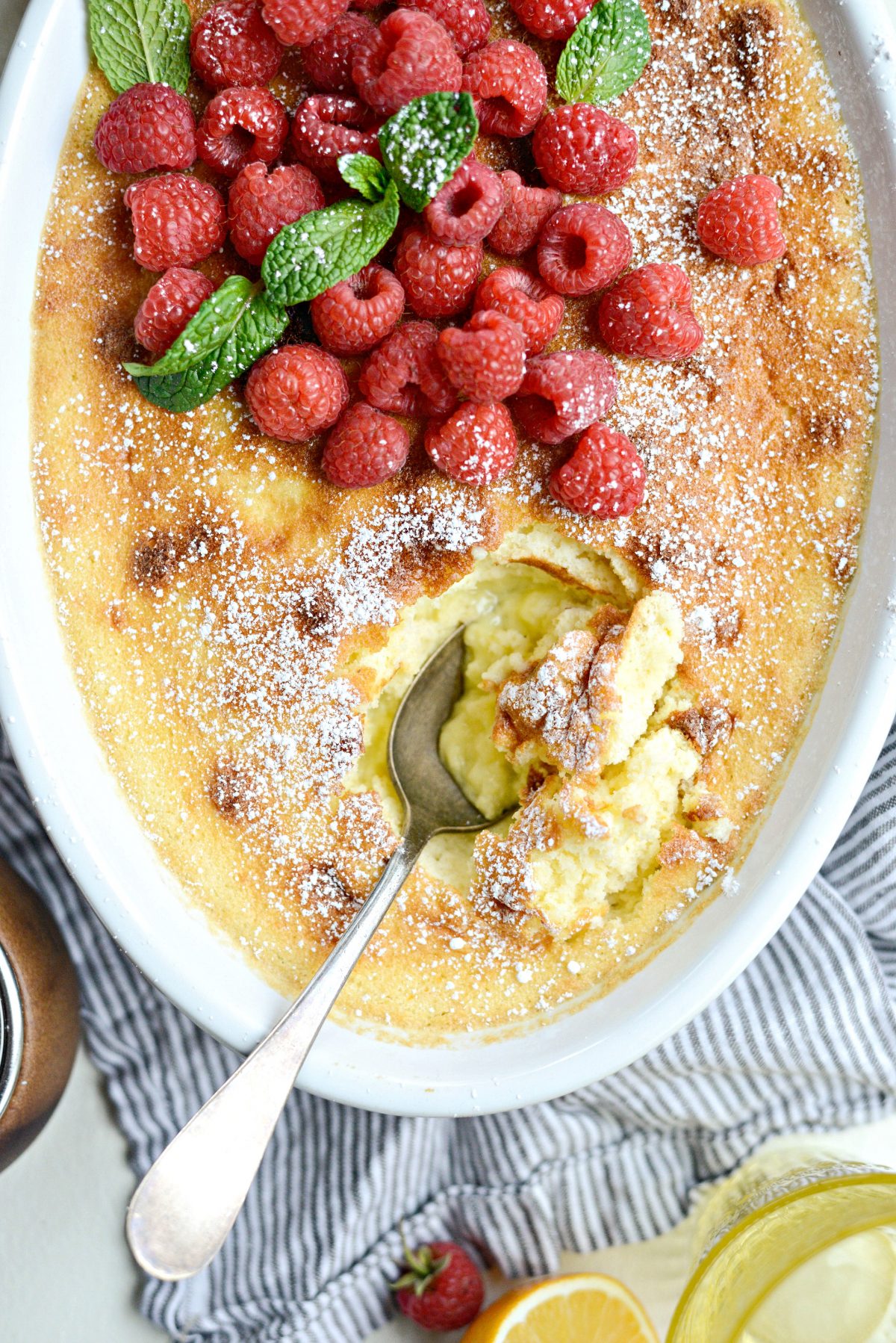 Today I baked a little sunshine in the form of a Meyer Lemon Pudding Cake. I haven't done this in years, but it definitely cures my winter blues and lemon cravings. Who would guess that these simple ingredients could make such a decadent dessert?
To make this Meyer Lemon Custard Cake you will need:
unbleached all-purpose flour – Gives structure to the cake base.
granulated sugar (White) – For sweetening and flavoring.
fine salt – Use either sea salt or pink himalayan.
eggs (room temperature) – Turn off 30 minutes before use or leave in a bowl of lukewarm water.
unsalted butter (melted and cooled) – Adds flavor and fullness.
Meyer lemon zest and juice– Gives citrus flavor.
whole milk – Adds flavor and helps yield a tender cake.
What is the difference between Meyer lemons and regular lemons?
Meyer lemons are similar in shape to regular lemons, but their skin is smooth and golden rather than yellow. Its flavor is said to be a cross between a regular lemon and a tangerine. For me, it's all the flavor of a lemon without the sweet and sour taste.
Start by measuring 1/2 cup all-purpose unbleached flour, 1 cup sugar, and 1/2 teaspoon kosher salt and place in a small bowl and whisk together. Set this aside for a moment.
Then separate four yolks from the whites. Place the yolks in a large bowl and the whites in a medium bowl.
Add 1 tablespoon melted (chilled) butter and 1 tablespoon Meyer lemon zest to the yolk. Whisk until combined and creamy.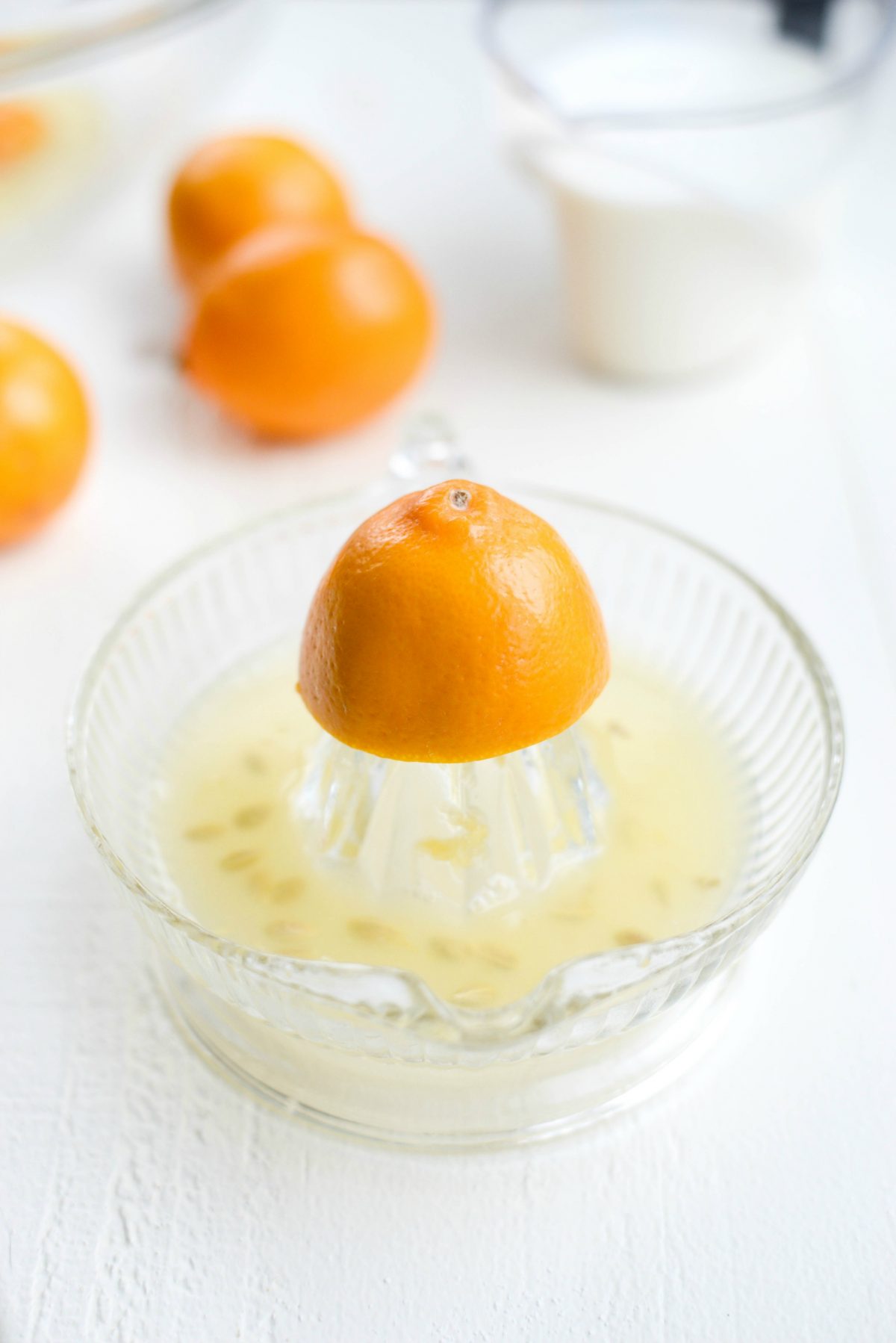 Squeeze a few Meyer lemons and strain the juice to catch any seeds until you have 1/3 cup Meyer lemon juice.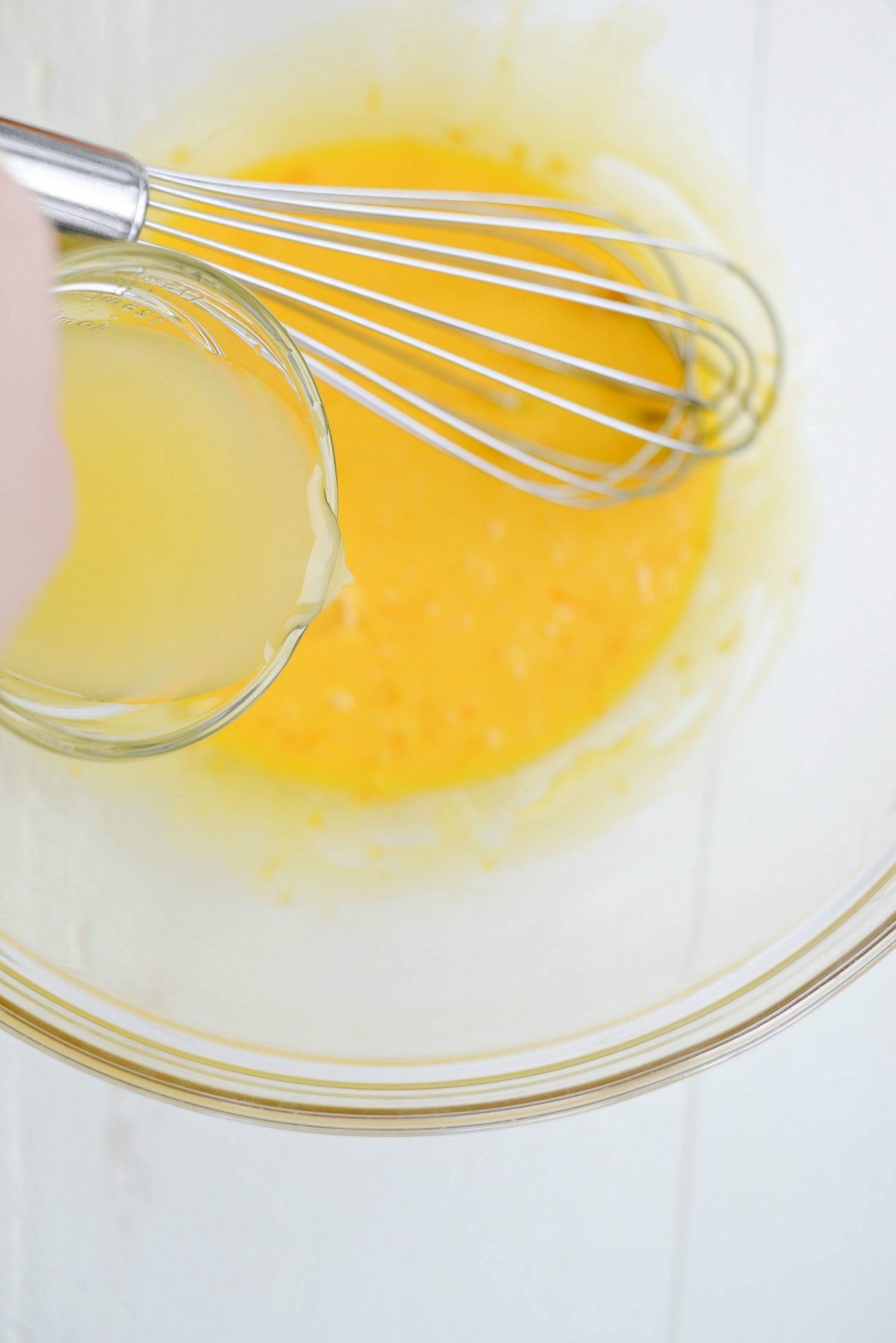 Pour into the egg and butter mixture while stirring.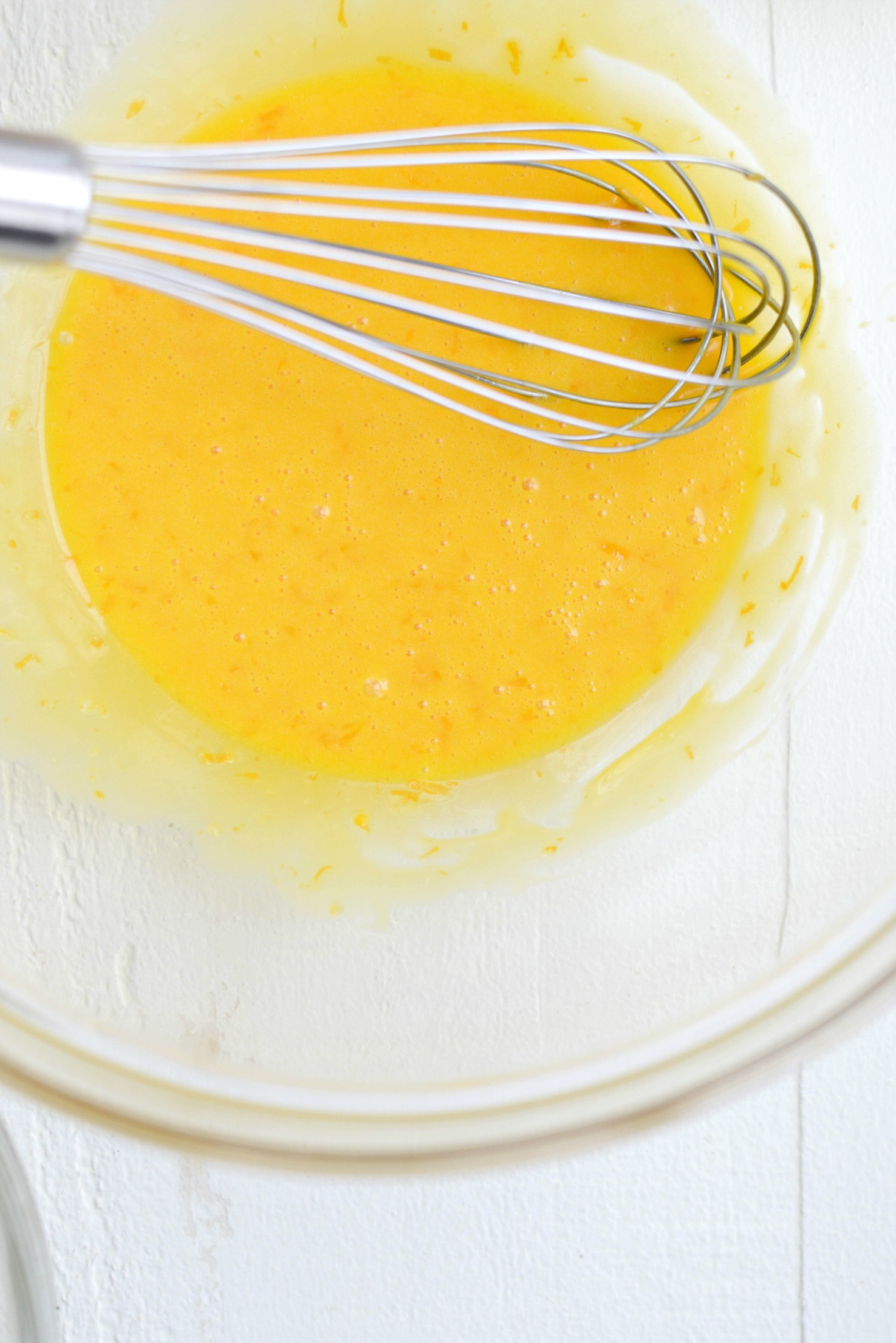 So sunny!
Alternate with one-third of the flour mixture and one-third of the (1-1/2 cups) milk.
Stir after each addition until the mixture is light yellow and all the ingredients are combined.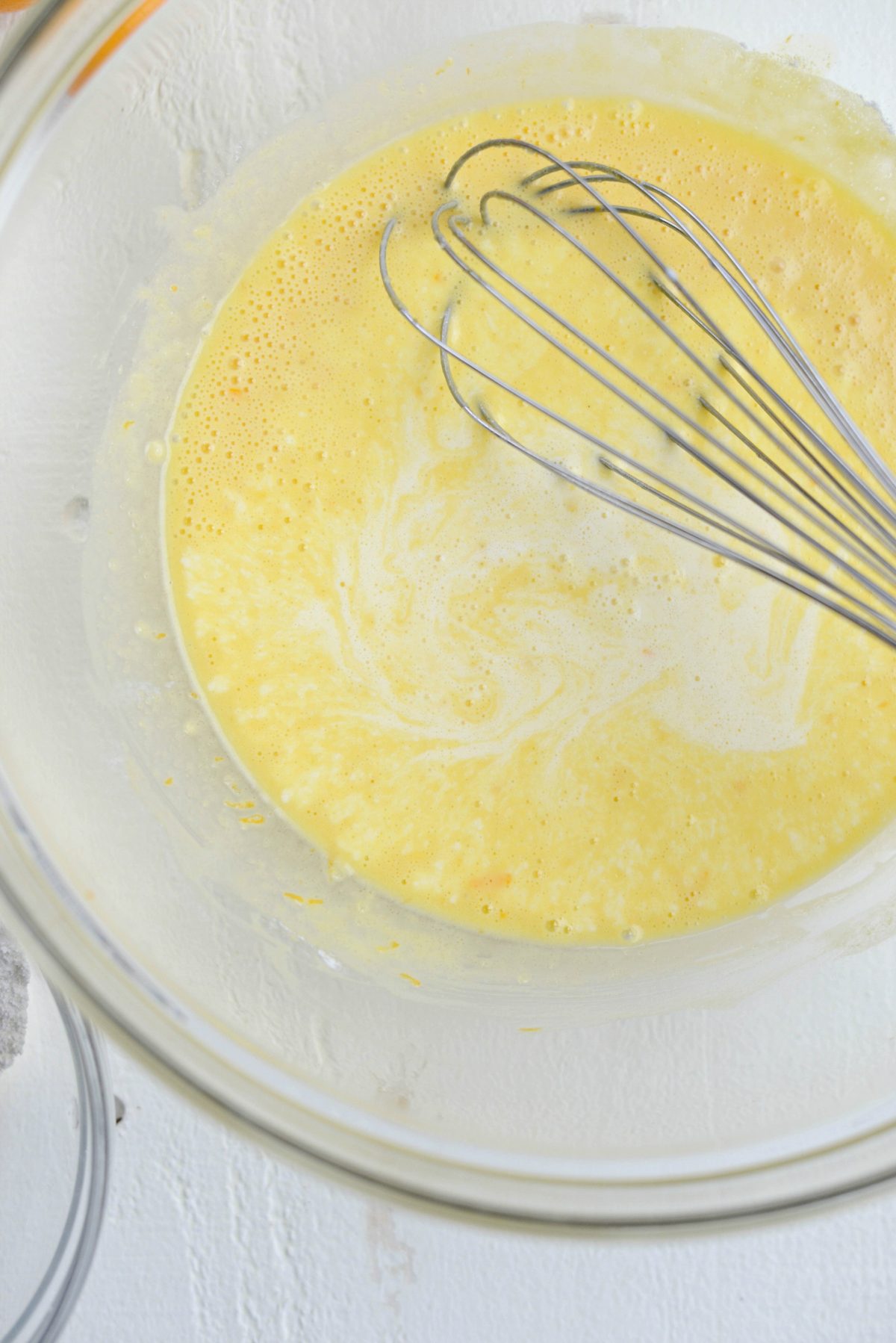 Set this bowl aside for a moment.
Put the egg white in a large bowl.
Whisk (preferably with an electric mixer fitted with a whisk attachment) until the egg whites are thick and leave a stiff peak when tested.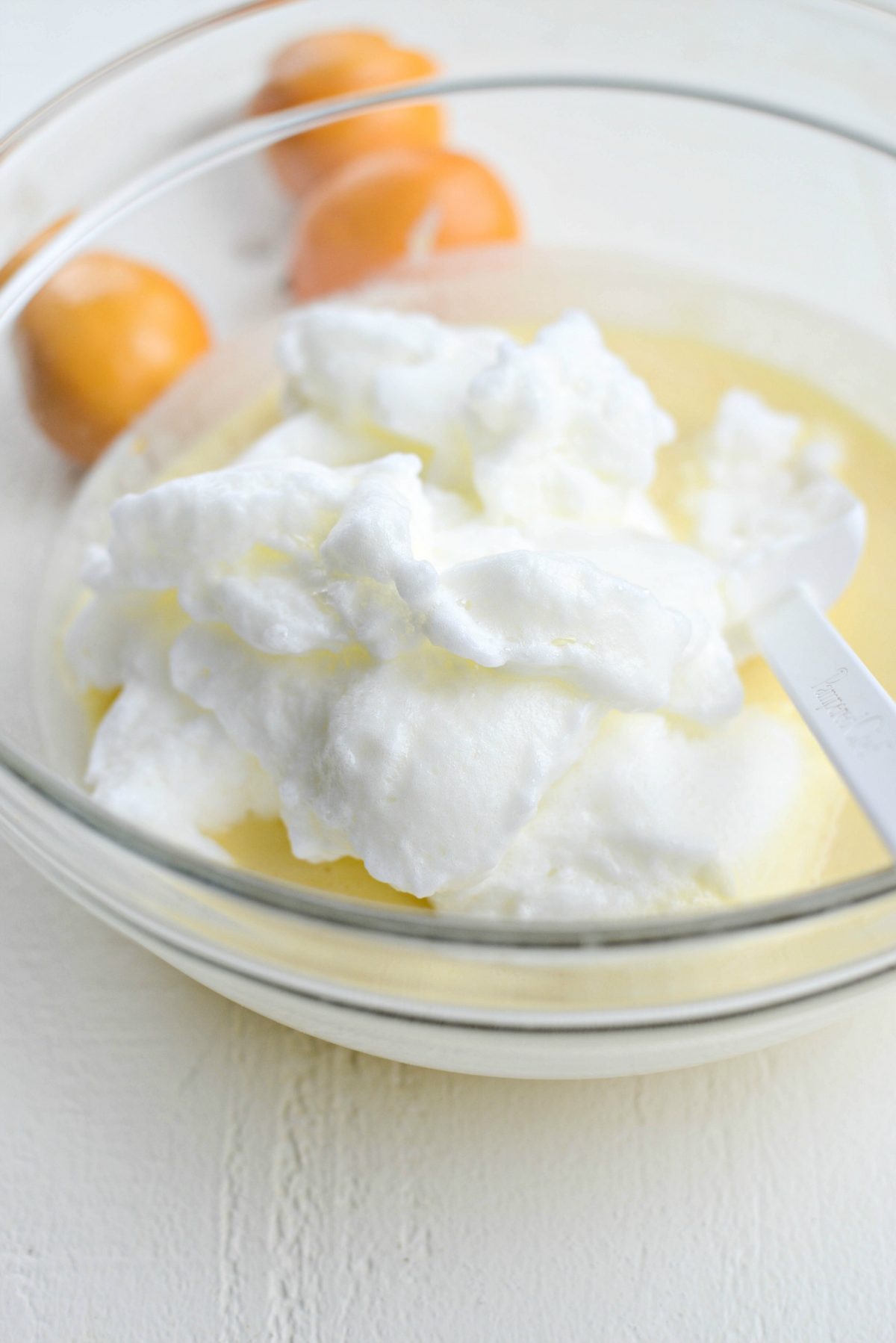 Next, add the beaten egg whites to the bowl with the egg and butter mixture. Use a spatula to gently fold them into the batter. Over-stirring will deflate the fluffy egg whites, so go slow and careful.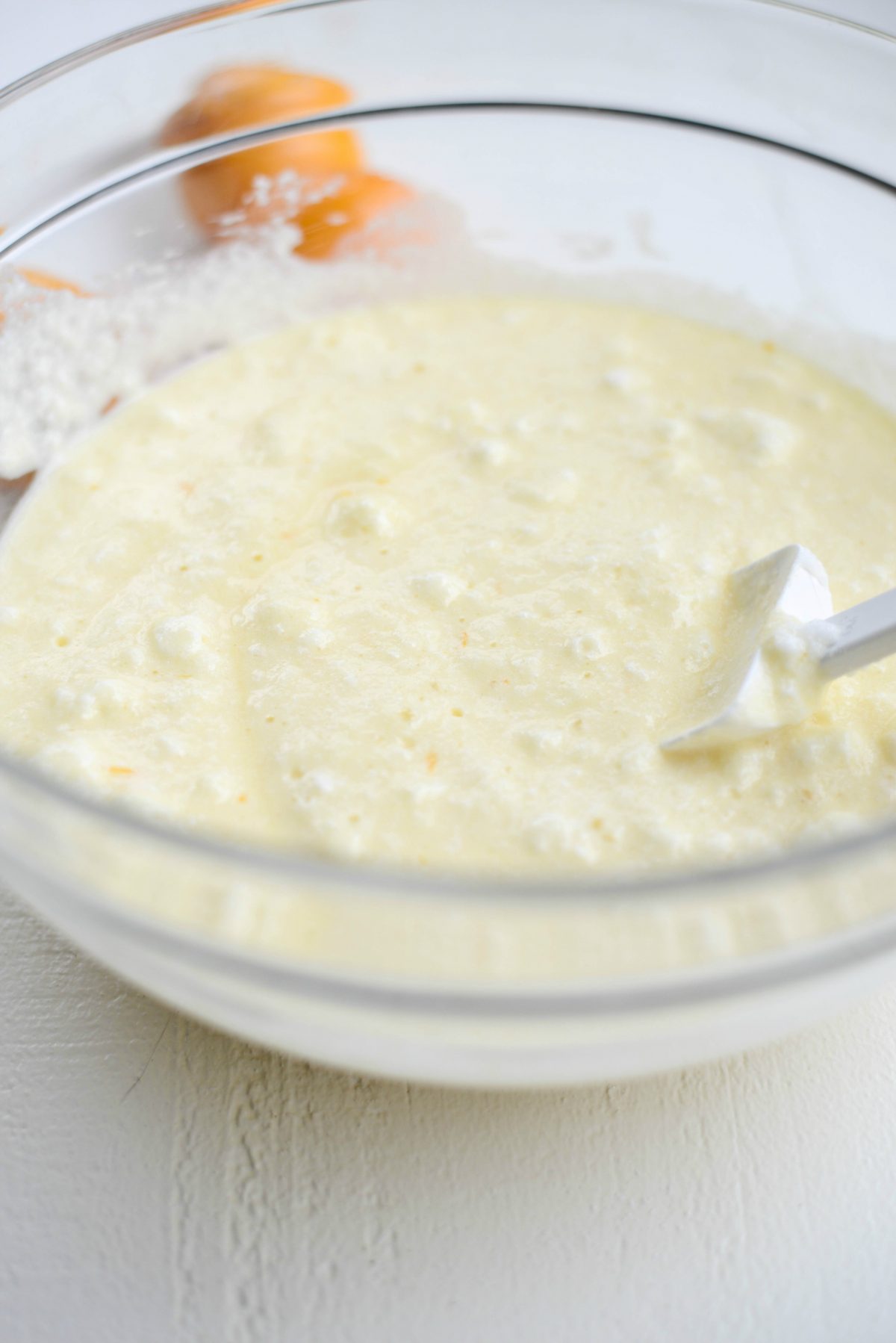 The dough should be light and fluffy.
Pour the lemony batter into an ungreased 3-1/2 quart casserole dish. Place the casserole dish in a larger pan and fill the larger pan with hot water until it reaches 1/3 the height of the outside of the casserole dish.
Gently slide the Meyer lemon custard cake onto the middle rack (or bottom third for a smaller oven) in your preheated 350° for 40-45 minutes.
The top should be golden and your kitchen should now have all sorts of amazing scents! Using oven gloves, carefully remove from the oven and then remove the Meyer Lemon Custard Cake from the water bath.
Allow the cake to cool slightly before eating. It doesn't need to cool completely, but give it about 15 minutes or so.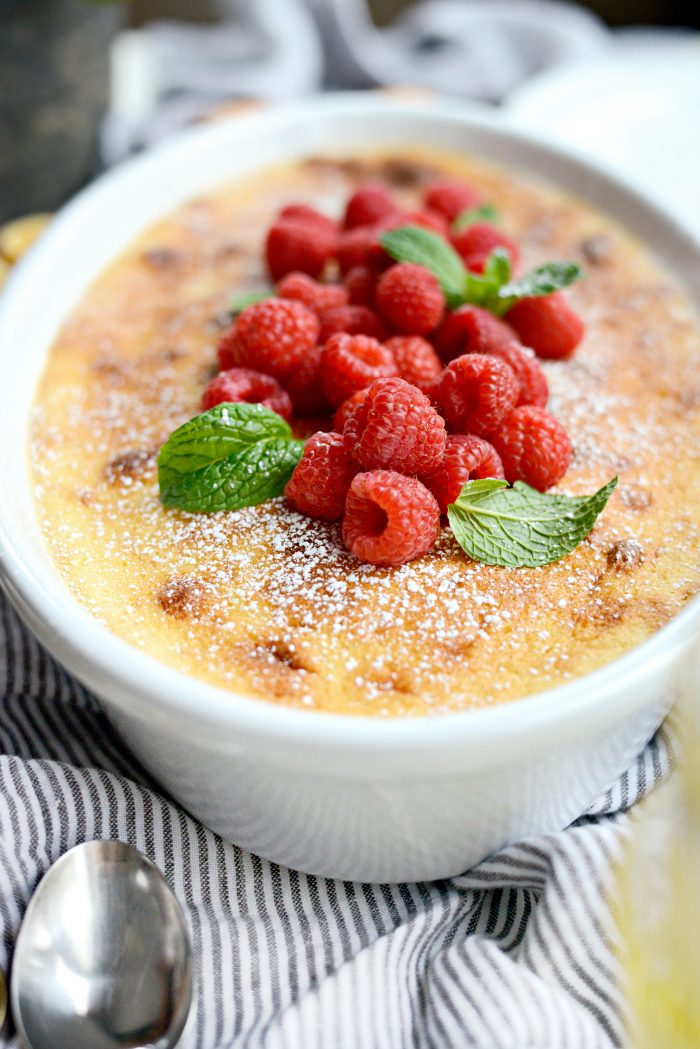 Dust with powdered sugar, garnish with either blueberries, strawberries or raspberries. Or eat it as is! It's a lemon custard pie, so it'll still be delicious.
It has a sponge cake on top and it is by far the softest, most elevated and most moist cake I have ever tasted. And it melts into a lemon pudding and is holy cow The Good. You must do this as soon as possible. Whether it's for a birthday, anniversary, engagement or promotion…or even losing a job (it cures everything)! DO IT!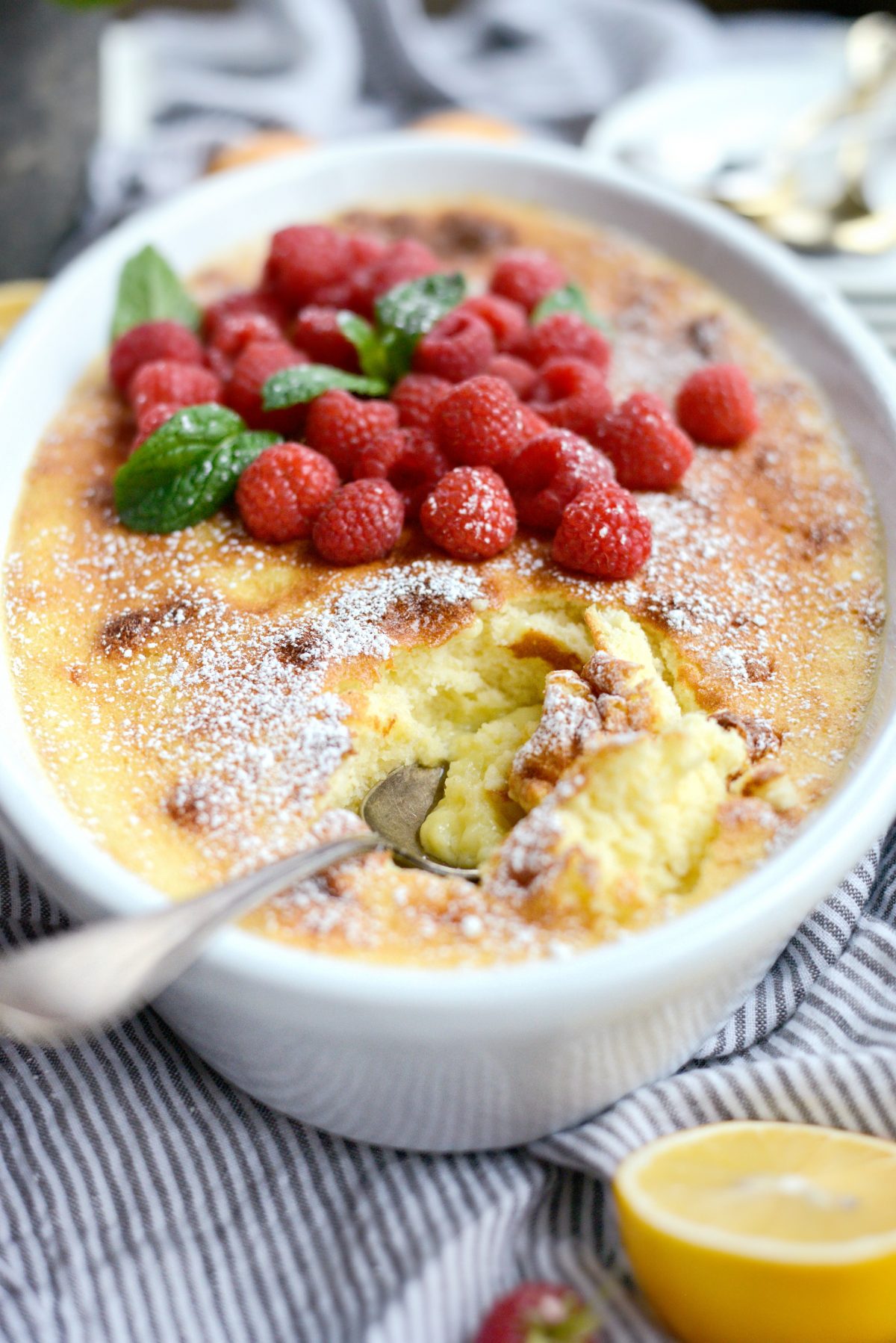 Storing and Freezing Pudding Cakes:
I firmly believe that custard pie is best enjoyed the day it is made. However, here's how to store, freeze, and reheat custard pies.
To store: After cooling, the custard cake can be stored in the refrigerator for 1 week. The cake tastes best warm, so be sure to reheat it.
Freeze: Place the cake in a freezer-safe container and store in the freezer for up to 6 months. Thaw overnight in the refrigerator before reheating.
To warm up: Heat the cake either in the microwave (for 20 to 30 seconds until warm) or in a low preheated oven. The cake will be extra moist because most of the pudding has been absorbed. Once warm, some may ooze out.
CLICK HERE AND CHECK OUT MY OTHER PUDDING CAKE RECIPES!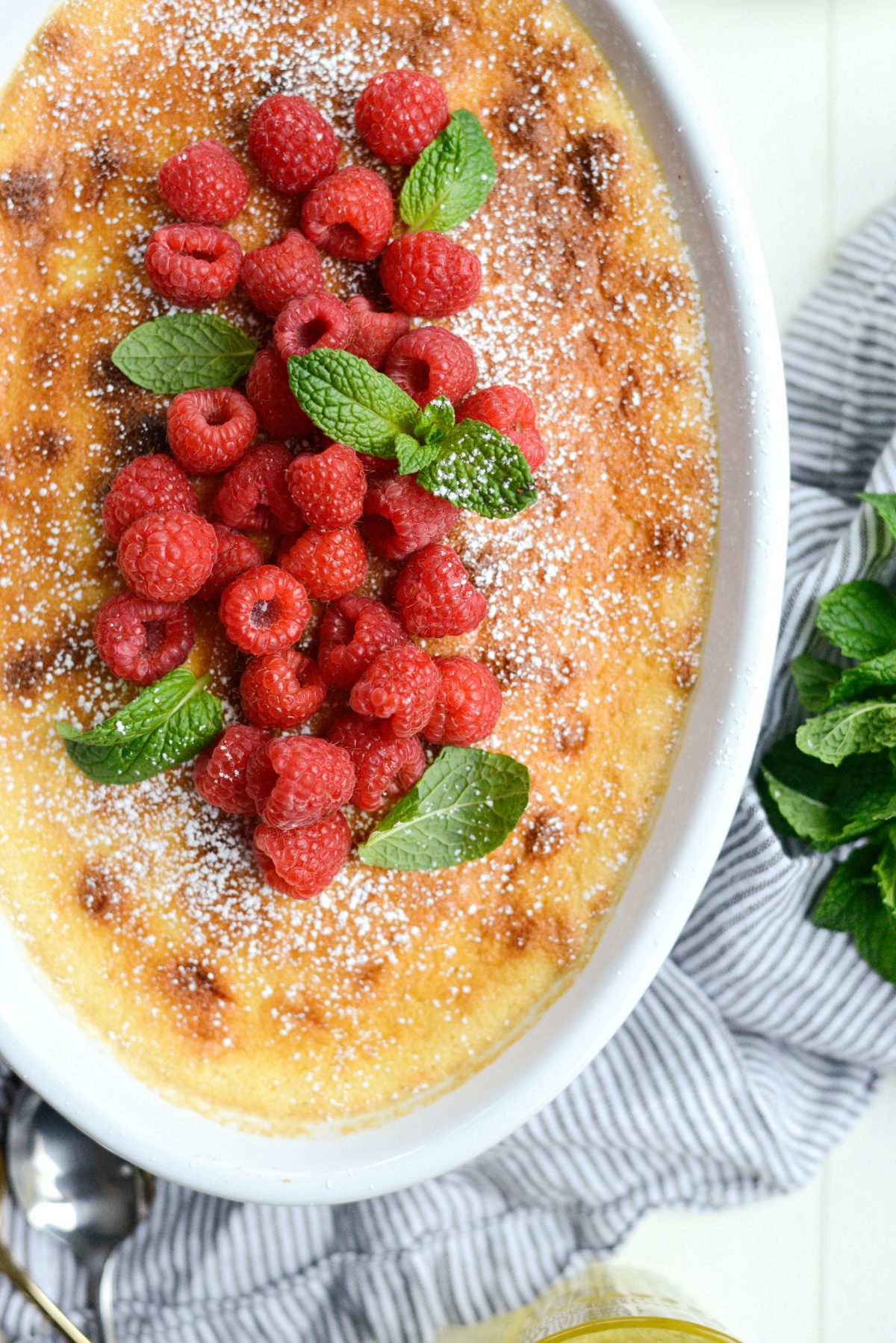 Enjoy! And if you try this Meyer Lemon Pudding Cake recipe, let me know! Take a picture and tag me chirp or instagram!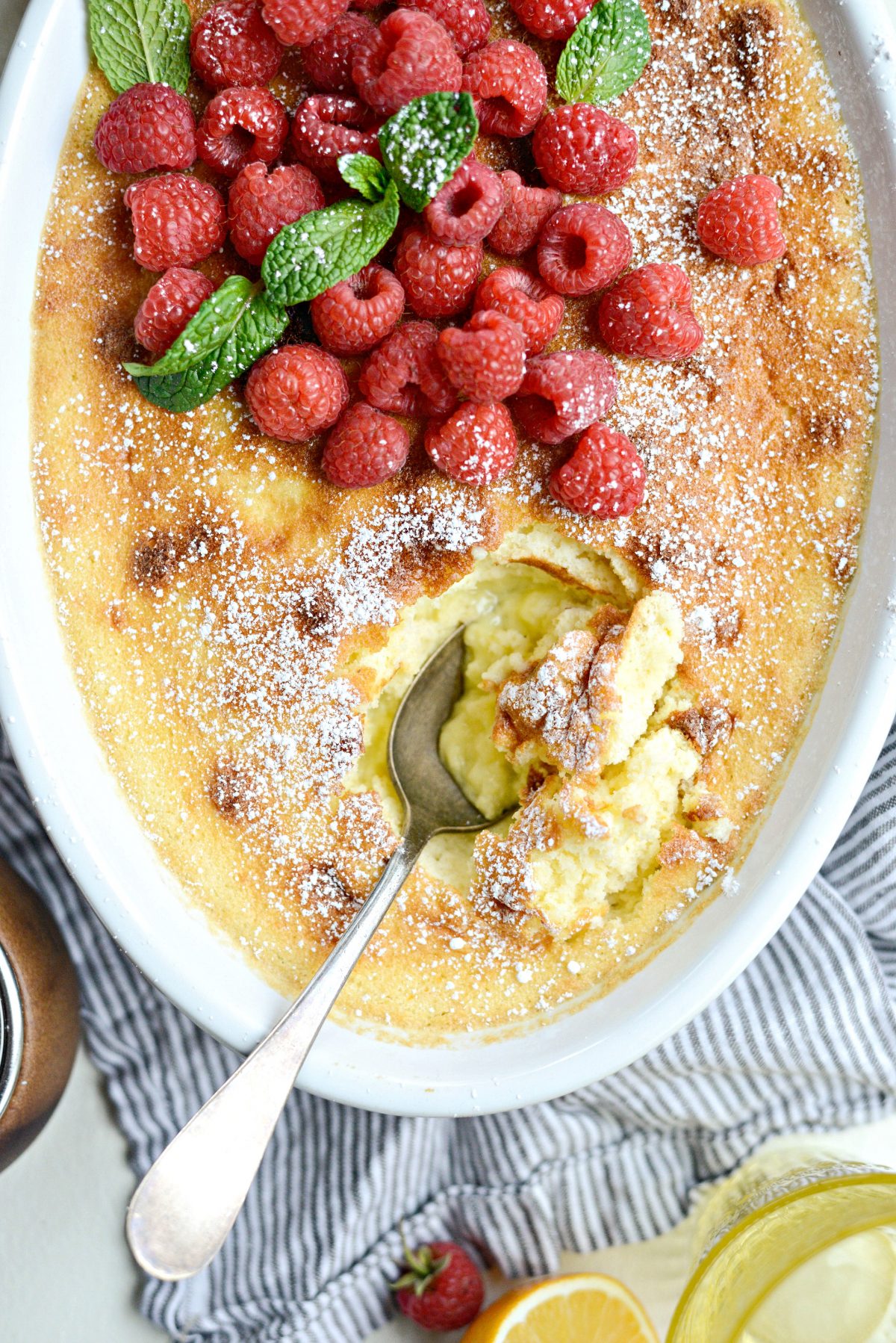 Yield: 6 portions
Meyer lemon pudding cake
This Meyer Lemon Custard Cake is phenomenal! Airy light cake melts into a lemon pudding-like pudding. This custard cake is loaded with lemon and is a lemon lover's dream come true. For 6 people in about an hour.
1

Cup

granulated sugar

1/2

Cup

unbleached all-purpose flour

1/2

teaspoon

kosher salt

4

large

eggs

,

separated

1

tablespoon

unsalted butter

1

tablespoon

Meyer lemon peel

1/3

Cup

Meyer lemon juice

1½

cups

whole milk
Preheat the oven to 350°.

Combine the sugar, flour and salt in a small bowl, whisk and set aside.

In a large bowl, whisk together the egg yolks, butter and zest. Then pour in the lemon juice while stirring until combined. Alternately add the dry ingredients and milk, stirring after each addition until well combined.

Beat the egg whites until stiff and carefully fold in the lemon mixture. Pour into either a 3-1/2 liter casserole dish or into 6 to 8 individual ramekins.

Place the casserole dish in a larger skillet and fill the large skillet with hot water so that it sits 1/3 on top of the casserole dish.

Bake 40 minutes. Let cool for about 10 to 15 minutes before serving. Dust with icing sugar and serve with fresh berries, if you like.
Portion: 1G, Calories: 272kcal, Carbohydrates: 46G, Protein: 7G, Fat: 7G, Saturated Fatty Acids: 3G, Polyunsaturated fat: 1G, Monounsaturated fatty acids: 2G, Trans fats: 1G, Cholesterol: 135mg, Sodium: 268mg, Potassium: 154mg, Fiber: 1G, Sugar: 37G, Vitamin A: 339ie, Vitamin C: 7mg, Calcium: 92mg, Iron: 1mg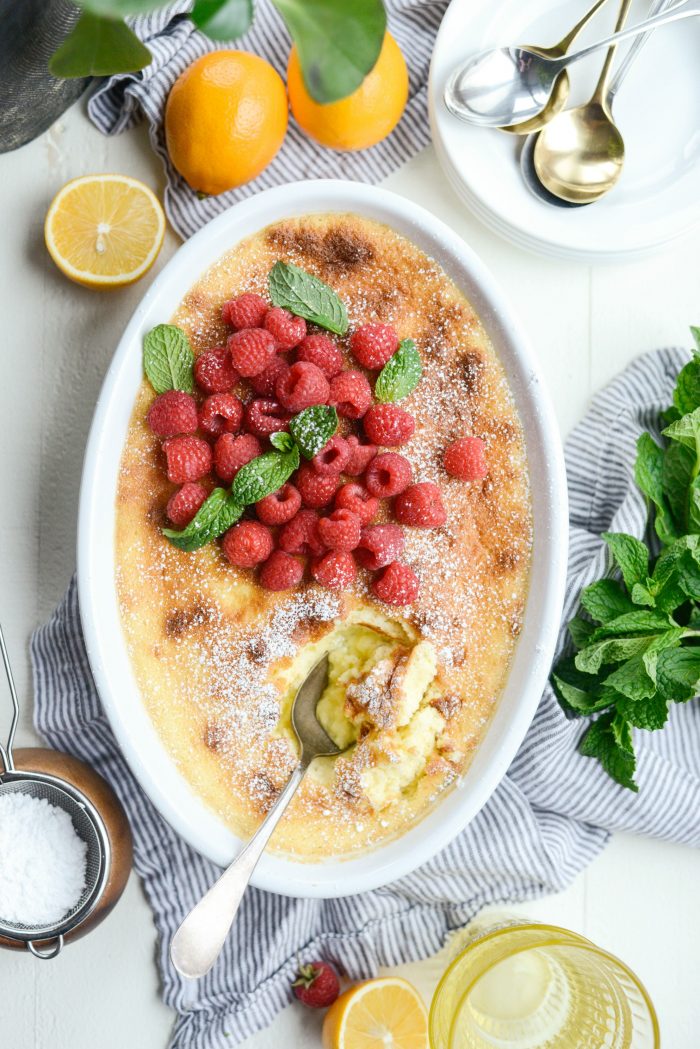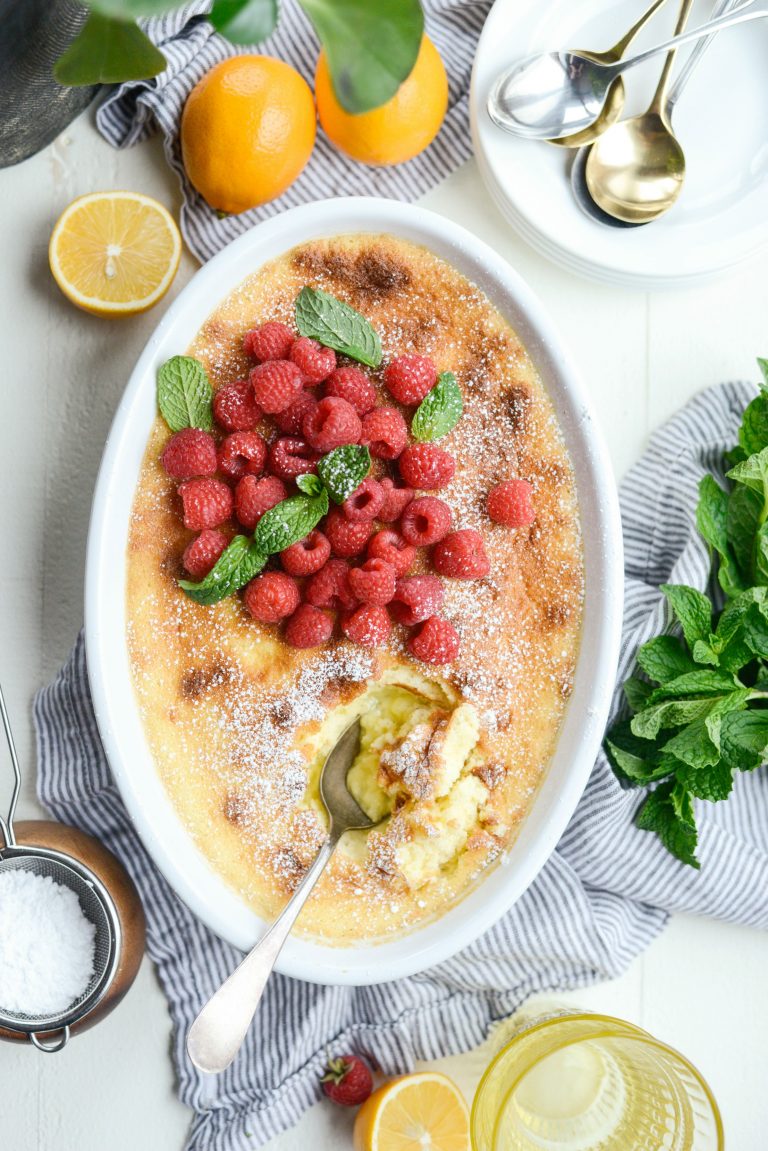 This post may contain affiliate links.