Just days after reporting strong global growth, Oatly announced the launch of a Advanced recipes — range of new "great tasting" oat drinks including light, semi, whole, and "no" sugar in major retailers across the UK.
"We want to make it easier for people to make plant-based swaps for dairy."
Dairy and soya-free, Oatley's new range is unflavoured, contains no added sugar or sweeteners and is low in saturated fat. Oatley oat drink provides calcium, iodine, riboflavin and vitamins B12 and D. According to a recent study, this new range has 58%-63% less climate impact than comparable cow's milk, Oatly announced.
Consistent with the company's commitment to sustainability, Oatley recently launched a global regenerative agriculture movement to dramatically reduce greenhouse gas emissions, starting with Canada, Sweden, the US, Finland and the UK.
Brian Carroll, GM of Oatly UK, commented: "We want to make it easier for people to make plant-based swaps for dairy in their diet, and that That means designing products that require zero compromise on taste, performance or nutrition."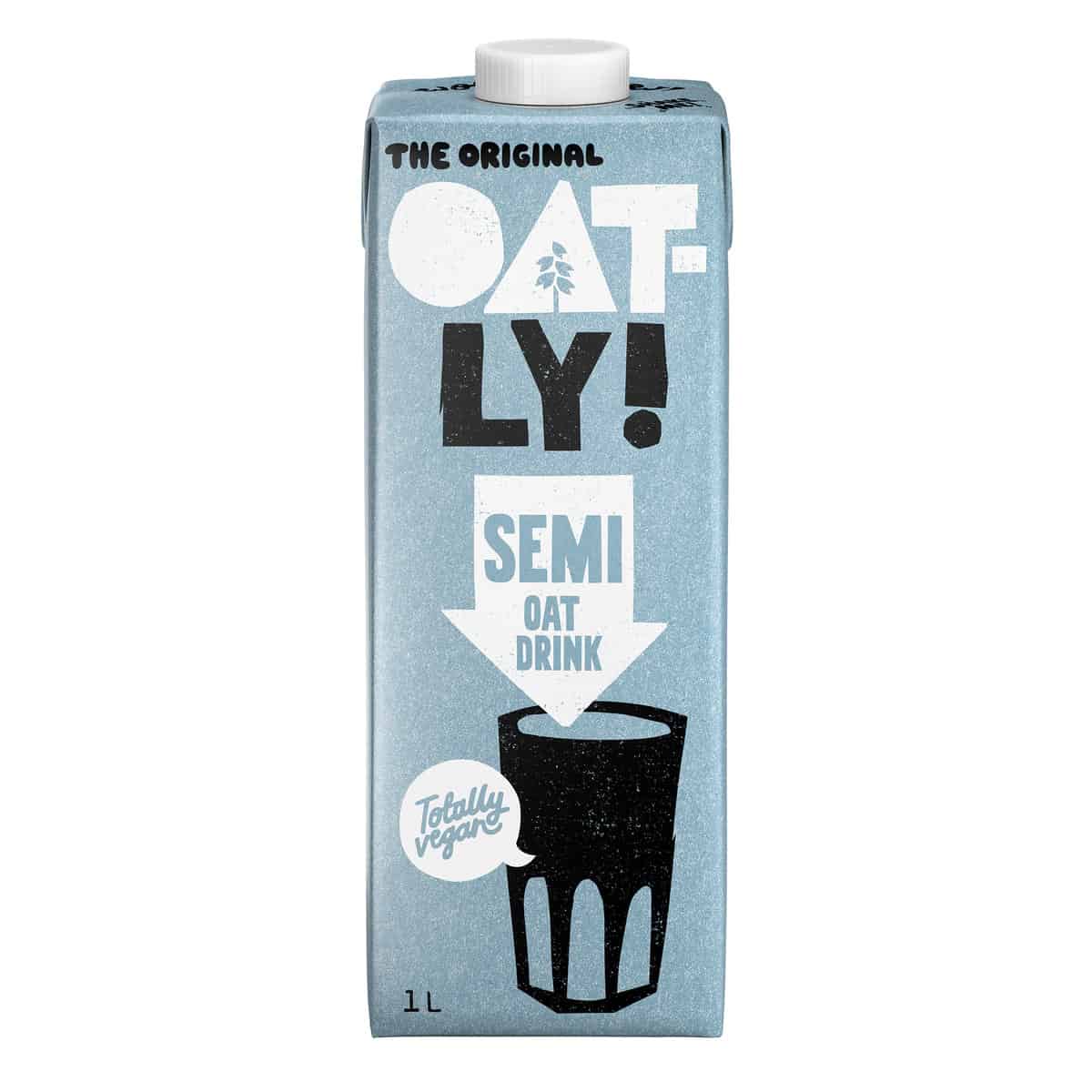 For coffee, tea, and favorite recipes
Oatly's Light, Semi, and Whole have advanced recipes to make better coffee and improve smoothing, cooking, and baking.
Launching in a dual format for the first time, Oatly "No" Sugars will be available chilled and ambient. It offers the versatility of Oatley's milk in a milder tasting, less sweetened version. "It's ideal in teas and breakfast cereals, or for those looking for a less sweet flavor addition to their recipes and meals," says Oatley.
"We are excited to now be able to offer a full range of oat drink varieties to UK consumers and Formats that work just as great in your morning coffee as they do in your favorite meal recipe," Carroll added.
Oatly's Light, Semi, Whole, and "No" Sugars are available at Tesco, Co-Op, Waitrose, Asda, Morrison's, Ocado and Amazon; In Sainsbury's from 29 May