Here's an easy recipe for making a homemade cherry pie filling for use in tarts, cakes, cheesecake, or just eat with a spoon!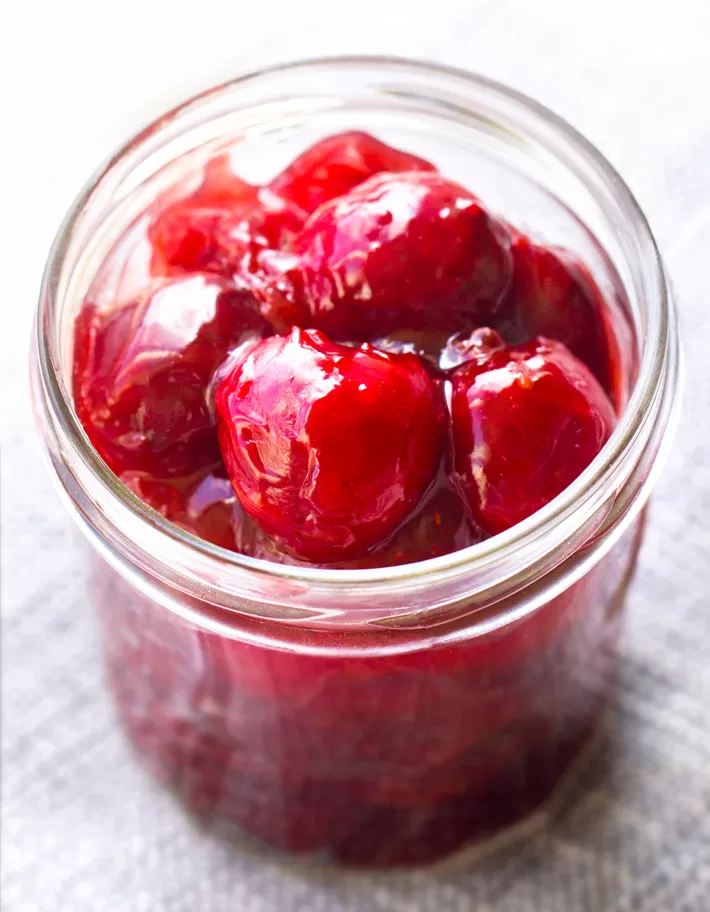 Just one scoop of this thick and delicious cherry pie filling and you'll never go back to canned cherry pie filling.
The easy recipe can be sweetened naturally with no high fructose corn syrup, no Red 40, and no gelatin. And it tastes ten times better than the canned version!
Also try these popular Oreo cupcakes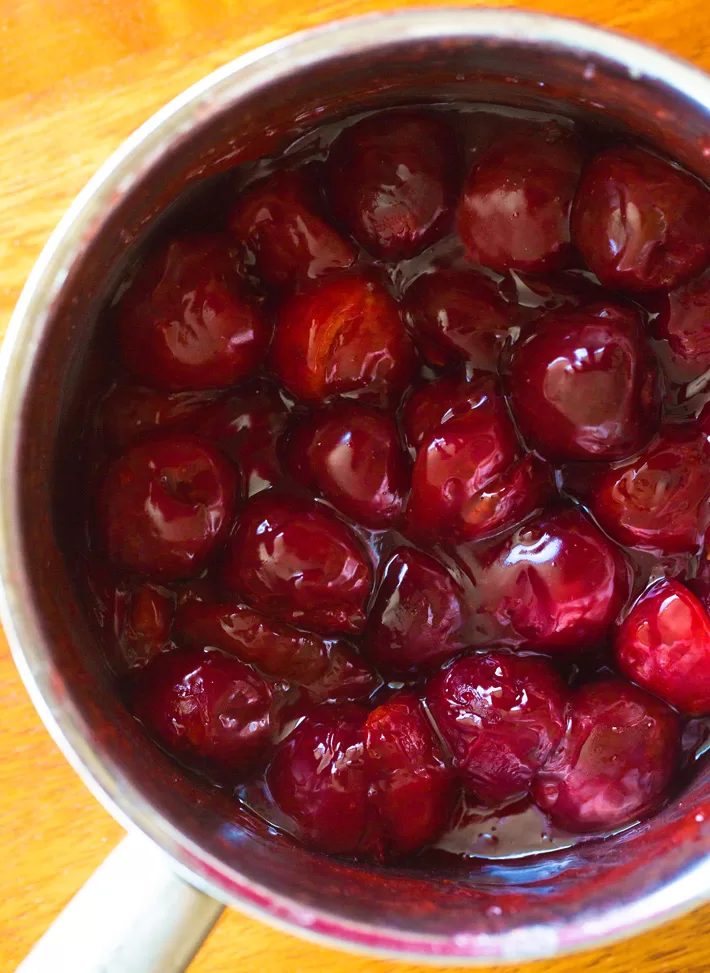 Ways to use cherry pie filling
This cherry filling is perfect for chia pudding or overnight oats.
Stir into parfaits or yoghurt, use as a topping for Black Forest cake or cheesecake, or spoon over pancakes, crepes, French toast or waffles.
Or use the thick cherry sauce to make dumplings or pop tarts, hand pies or bars, cherry fluffy lettuce, or cherry chips or crumbles.
The most popular way to use cherry pie filling is, of course, to make a homemade cherry pie.
It's a great topping for keto cheesecake or no bake cheesecake
Watch the step-by-step cherry pie filling recipe video above
Ingredients for homemade cherry pie filling
The cherry topping recipe calls for cherries, water, lemon juice, sweetener of your choice, cornstarch, an optional pinch of salt, and pure vanilla or almond extract.
The sweetener can be granulated, like regular sugar or coconut sugar. Or you can use an unrefined liquid sweetener like honey, agave, or pure maple syrup. For sugar-free cherry desserts, use erythritol or xylitol.
I haven't tried arrowroot, tapioca, agar, flour, or other cornstarch substitutes. Feel free to experiment and be sure to report back if you do.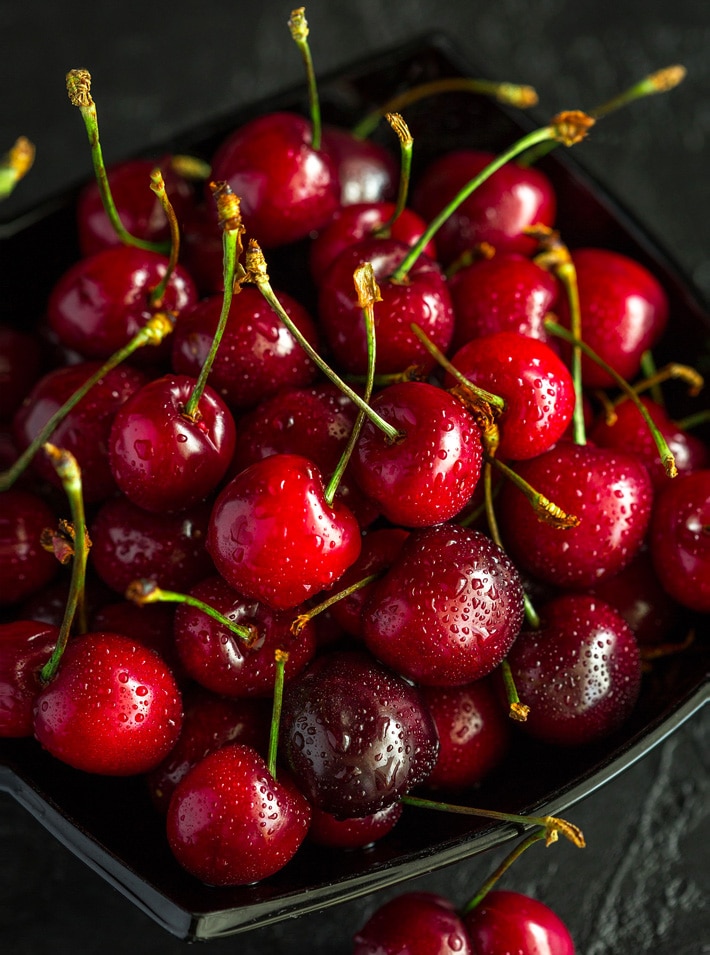 What kind of cherries?
Sweet cherries or tart cherries both work in the recipe. I like sweet black cherries like Bing, Lambert, Chelan or Sweetheart. If using tart cherries or red cherries, add more sweetener as needed.
I prefer to use frozen cherries, simply because they are usually already pitted, which saves you the step of pitting cherries by hand.
Fresh cherries work well as long as you pit them first with a chopstick or knife, or with a cherry stoner.
Extra cherries? Make frozen cherry yogurt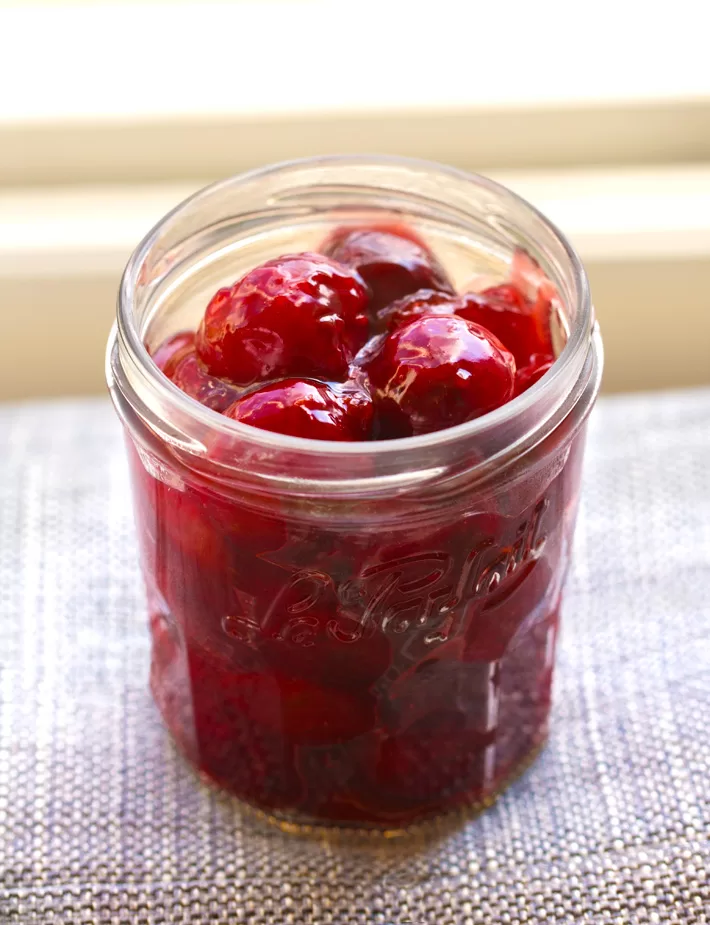 How to make cherry pie filling
Mix all the ingredients except the vanilla extract in a saucepan.
Bring the mixture to a boil over medium-high heat, then turn the heat down to low once it begins to boil. Stir frequently until the cherries are super soft and the juice is thick. This should take about ten to fifteen minutes on the stove.
Turn off the heater. Stir in vanilla extract. You can also add a drop or two of almond extract if you like. Taste and add additional sweetener if needed.
Allow the cherry mixture to cool before transferring to mason jars or an airtight container with a lid. Store leftovers, covered, in the refrigerator for up to a week. Or freeze for up to three months and thaw before use.
Cherries fresh or canned
There are many brands of canned cherry pie fillings on the market including Comstock (Duncan Hines), Solo, Lucky Leaf, Musselman's, Giant, Walmart and Target.
Most canned options either contain artificial colors or corn syrup, or are expensive. So, the best choice for a healthy cherry pie filling is to make it yourself at home.
As already mentioned, homemade cherry filling simply tastes better.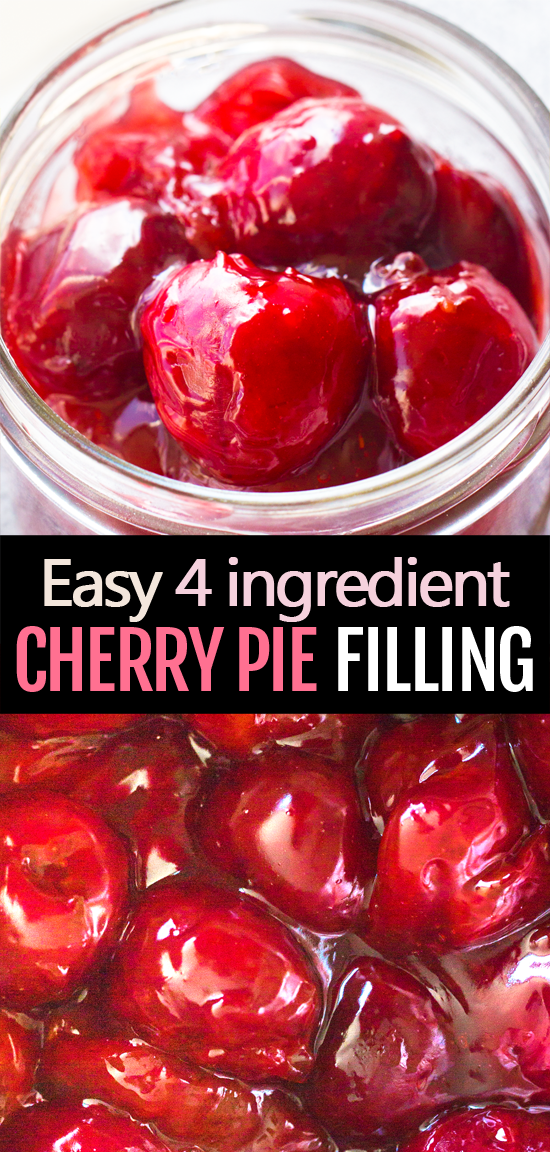 6

cups

cherries

(freshly pitted or frozen)

1/2

Cup

water

2

tablespoon

lemon juice

3

1/2 tbsp

cornstarch

2/3

Cup

sweetener of your choice

optionally 1 tsp pure vanilla extract or 1/4 tsp almond extract

optional pinch of salt
Mix all the ingredients except the vanilla in a saucepan. Bring to a boil over medium heat. After cooking, turn to low, stirring frequently, until cherries are super soft and sauce is thick (about 10-15 minutes). Turn off the heat and stir in the vanilla extract. Add more sweetener as you like, especially when using sour cherries.

View nutritional information
Easy cake and tart recipes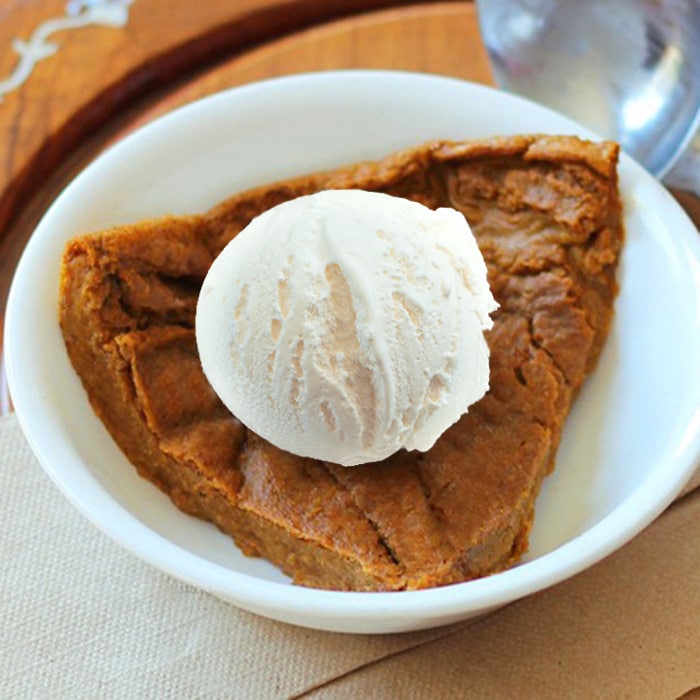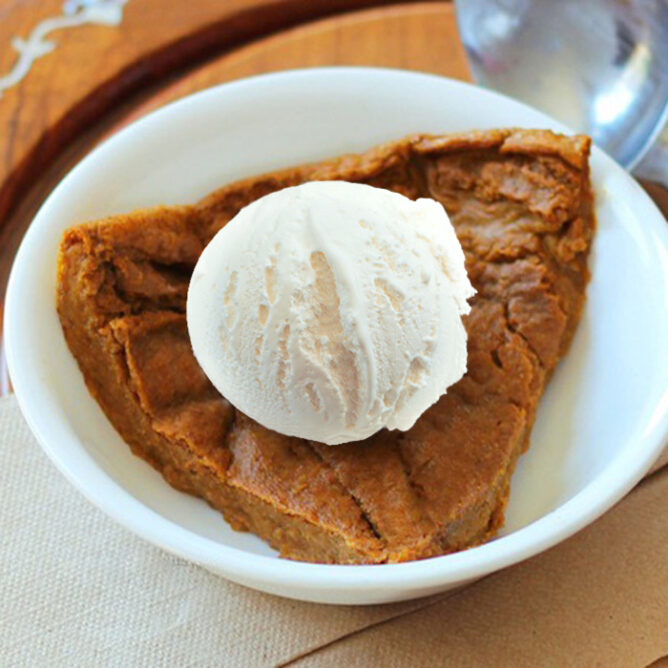 Pumpkin pie without crust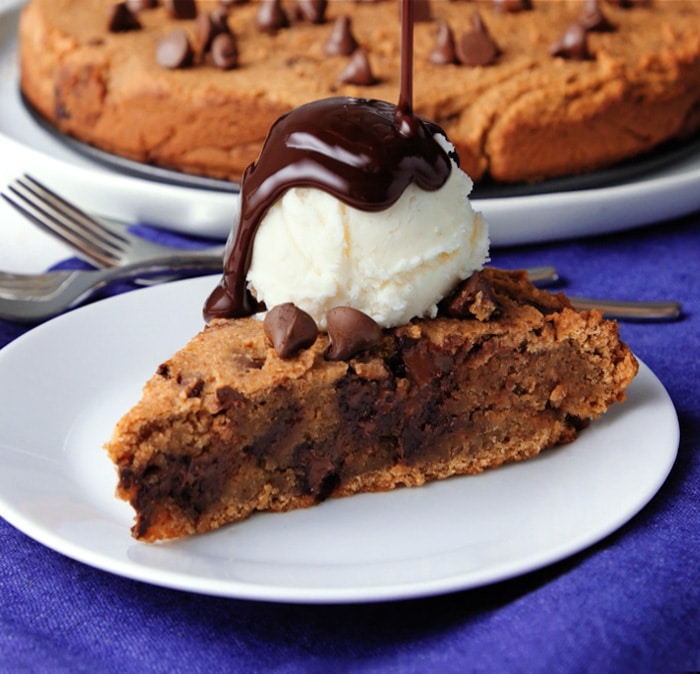 Deep dish biscuit cake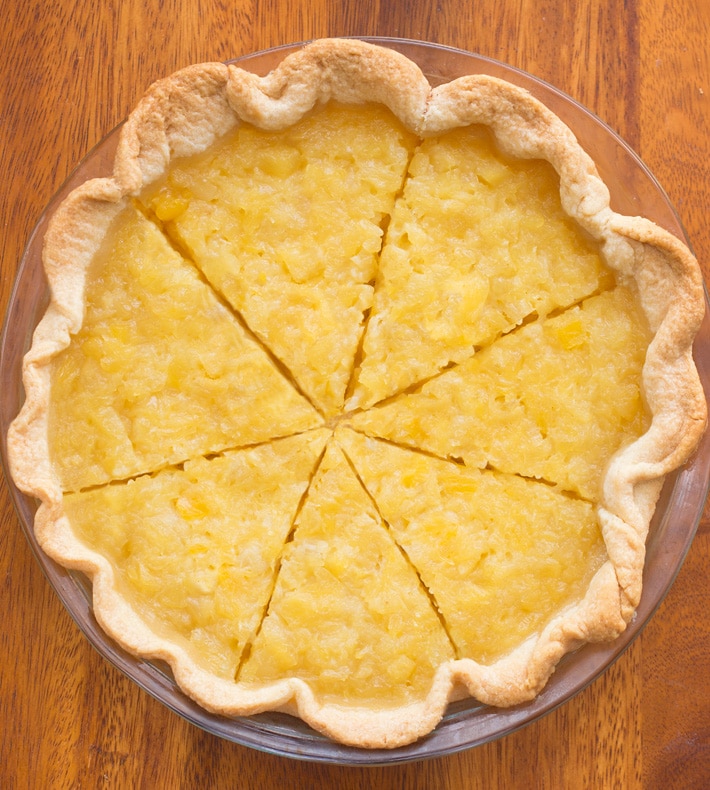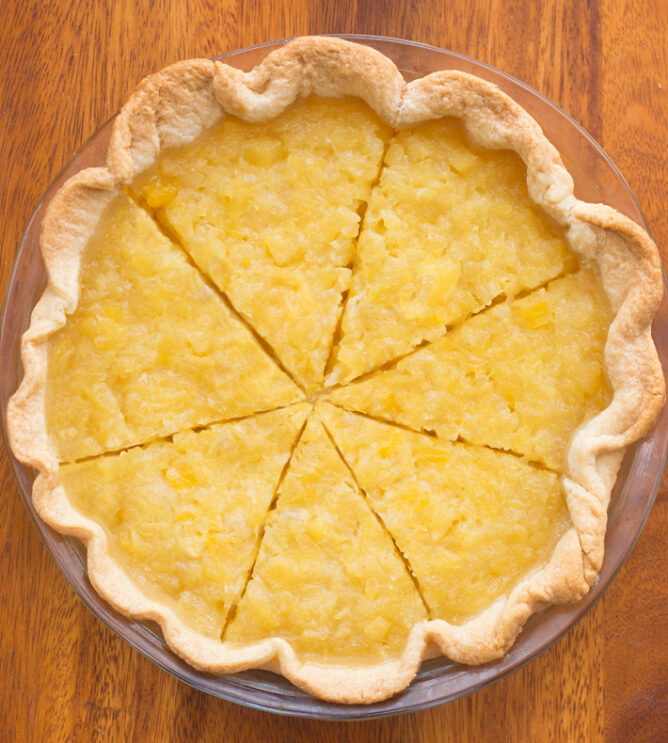 Pineapple Cake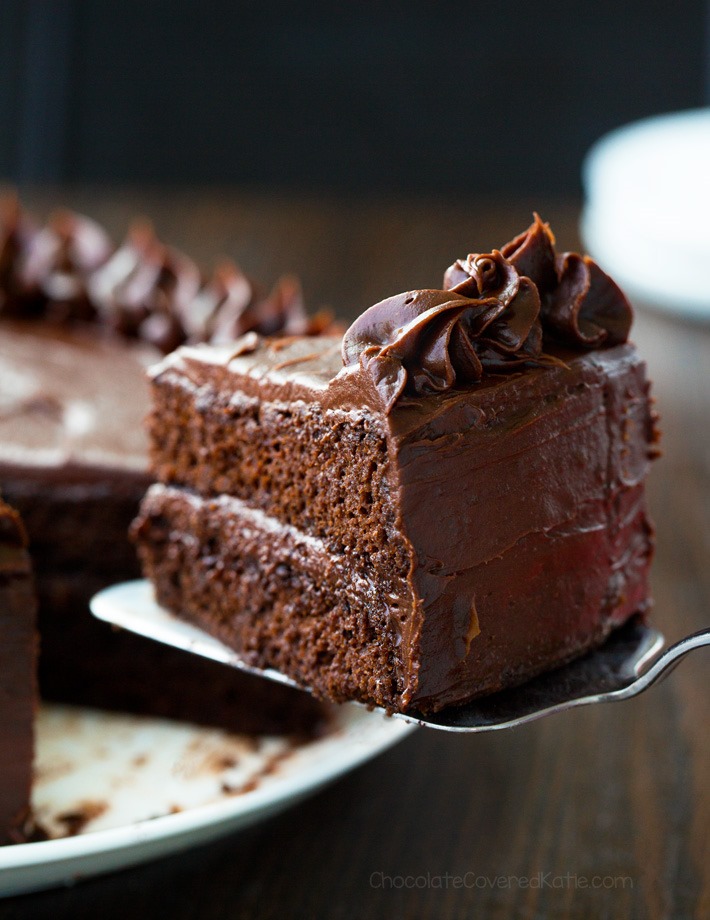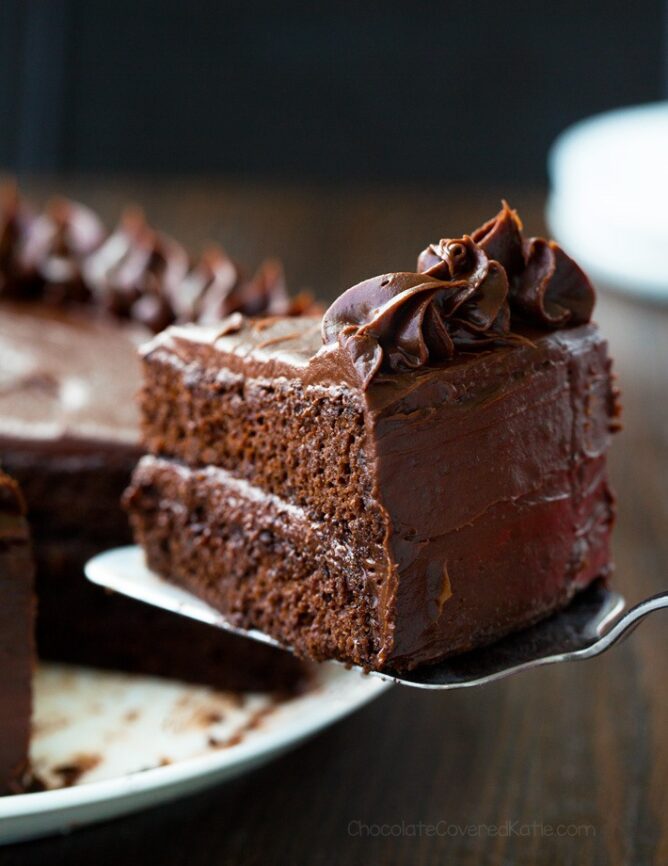 keto cake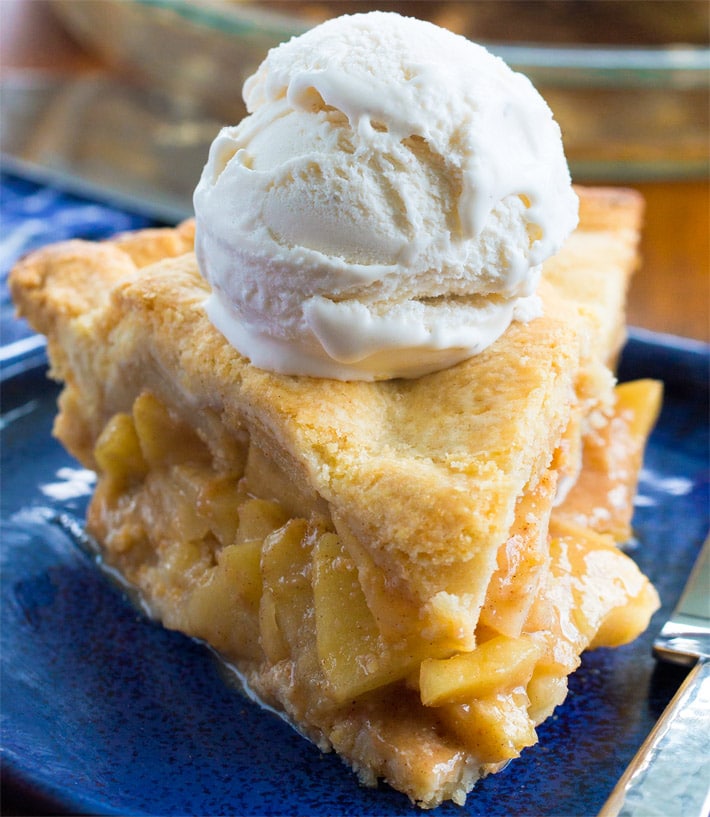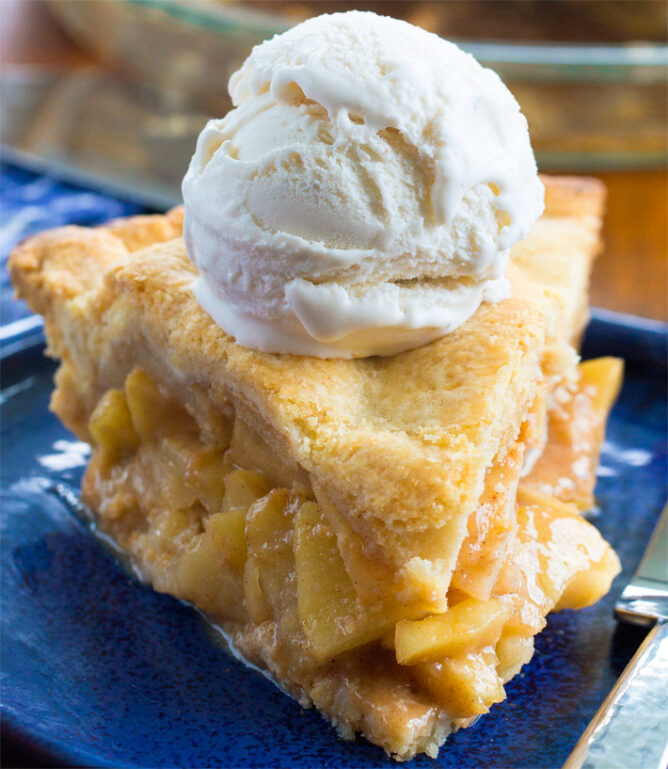 Vegan apple pie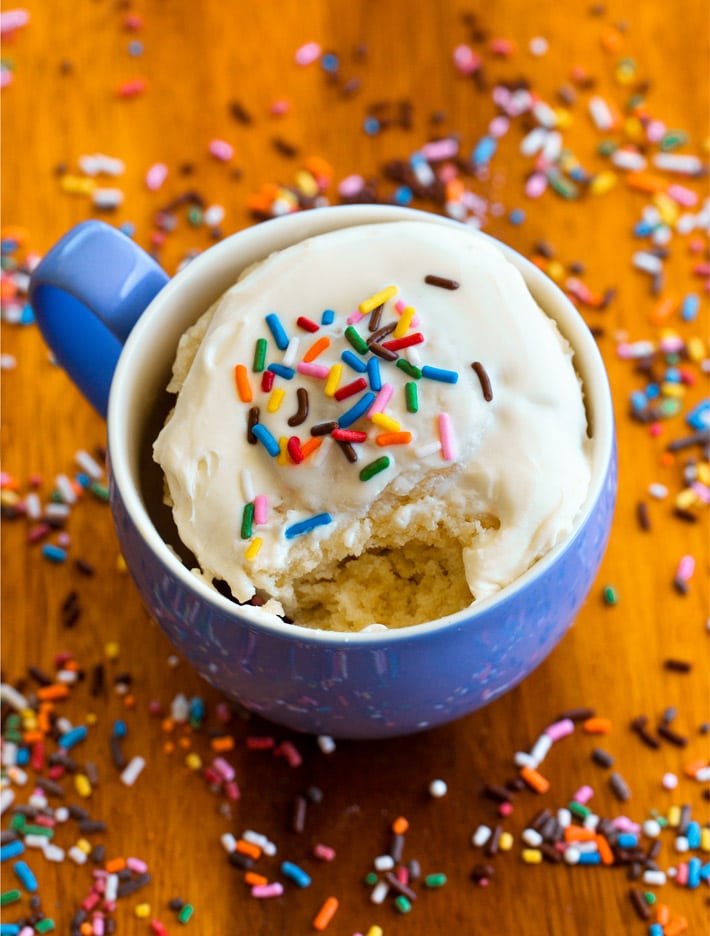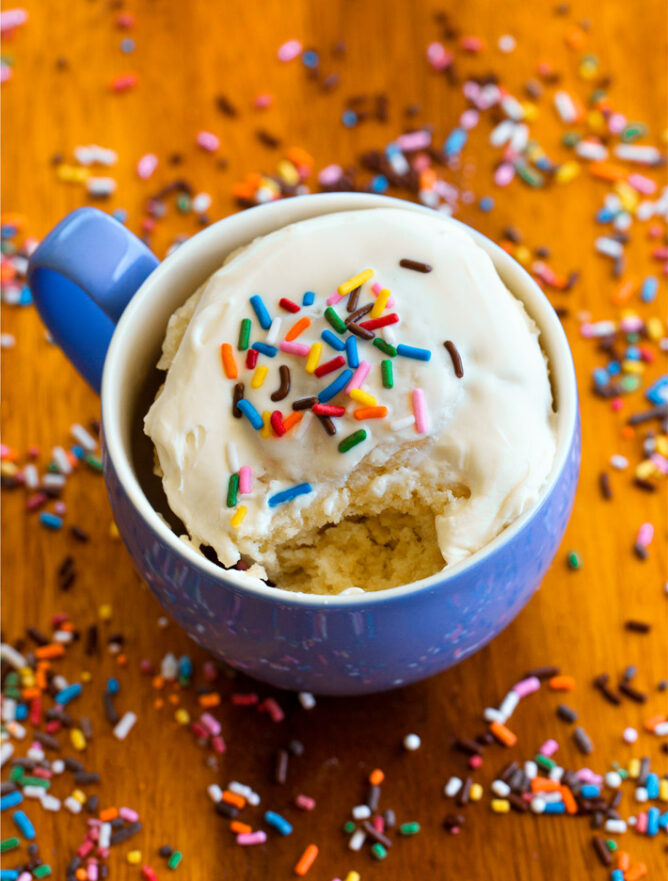 Mug cake vanilla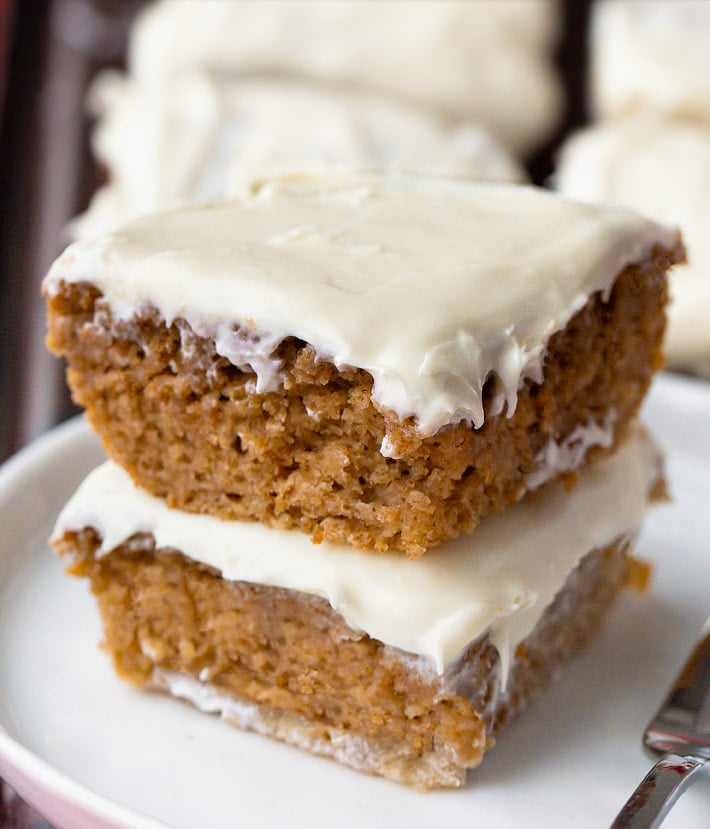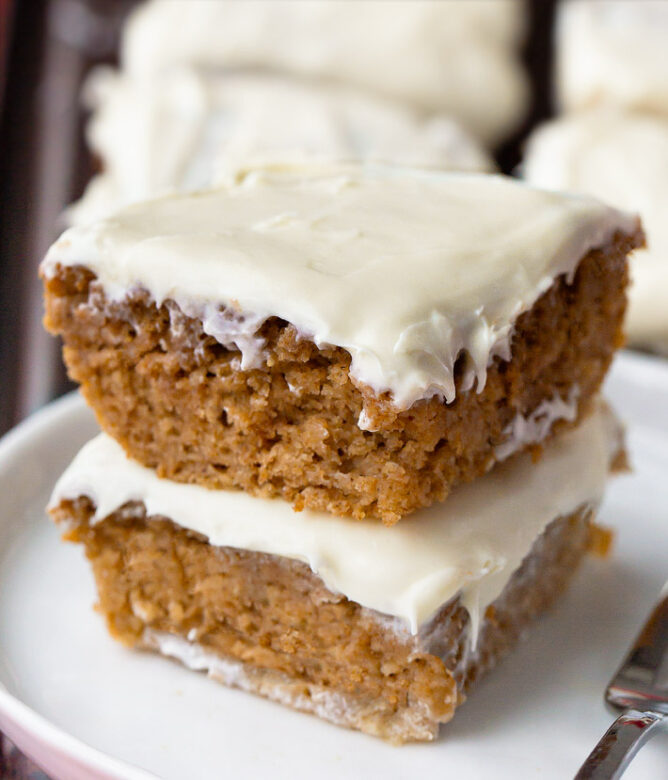 applesauce cake