Chinova Bioworks, a food technology company based in Canada, has unveiled MycoKleer™, an innovative vegan clarifying and fining agent designed for beverage production.
This sustainably produced solution aims to revolutionize the industry by increasing the efficiency of the beverage clarification process, thereby saving valuable time, energy and money. Chinova claims that MycoKleer™ is a game-changer for eco-friendly and cost-effective beverage production.
Made from upcycled white button mushrooms, MycoKleer™ is a vegan, clean-label, self-certified GRAS processing aid, offering an all-natural alternative to synthetic or animal-based fining agents for beverage cleaning. It is described as a fast-acting solution that attracts and binds yeast, tannins, proteins and other unwanted particles from a variety of beverages such as juice, coffee, tea, cider, seltzer, beer and wine.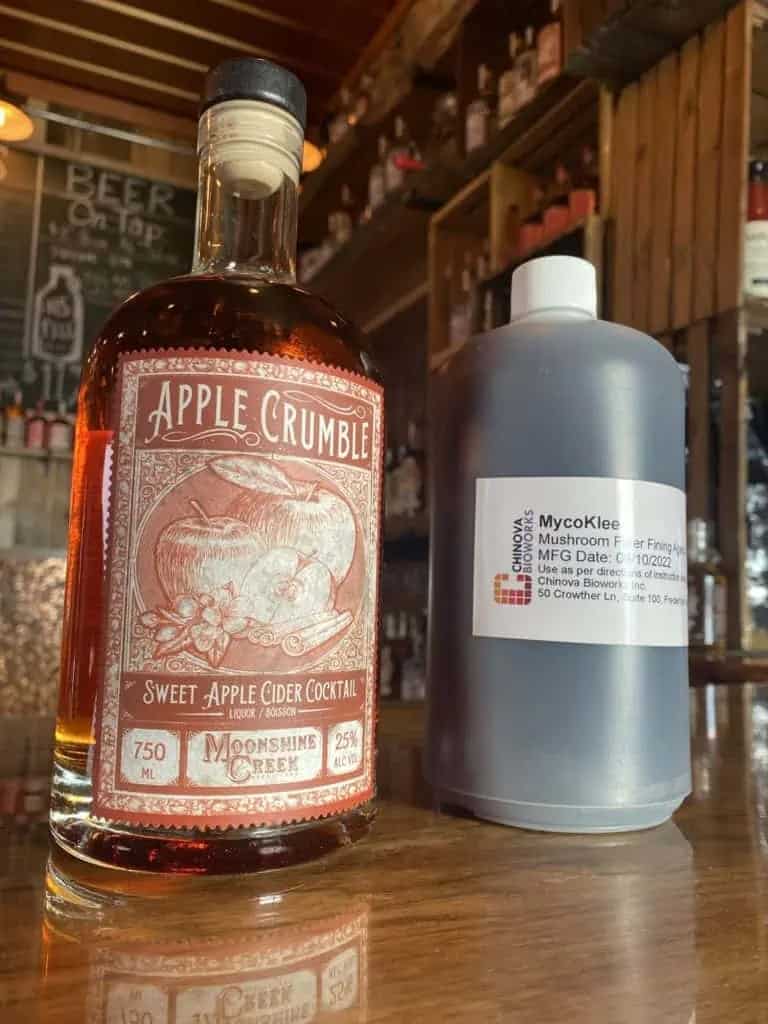 In a recent collaboration, Chinova Bioworks joined forces with Moonshine Creek Distillery (MCD) to address natural sediment and fouling issues in their highly popular Apple Crumble cocktail. Following a series of fruitful pilot tests, MCD successfully produced a full batch of the cocktail using MycoKleer™. The rapid reduction in turbidity has not only resulted in a cleaner drink, but has also resulted in substantial savings in labor and production costs for MCD. This successful partnership highlights the effectiveness of MycoKleer™ in providing efficient and cost-effective solutions for beverage production.
"Our old labor-intensive process used a fine filter system and lost 10 liters per 50-liter batch after settling," says Joshua Clark, co-owner and co-owner of Moonshine Creek Distillery. "With MycoKleer™, we were able to save an additional 3 liters per batch of Apple Crumble Cocktail. We also reduced the amount of ingredients used and created a less labor-intensive process, while making the Apple Crumble Cocktail clean in less time than the original."
Learn more about new products at www.chinovabioworks.com.