From The Beatles and Bob Dylan to Jacko and J-Lo, this is a collection of over 50 iconic images of rock stars having breakfast. If you've ever wanted to watch Keith Richards cook an egg or watch Justin Bieber eat bacon, you've come to the right place. (I know…I don't really think of Justin Bieber as a "rock" star either…but you have to watch the little guy eat bacon).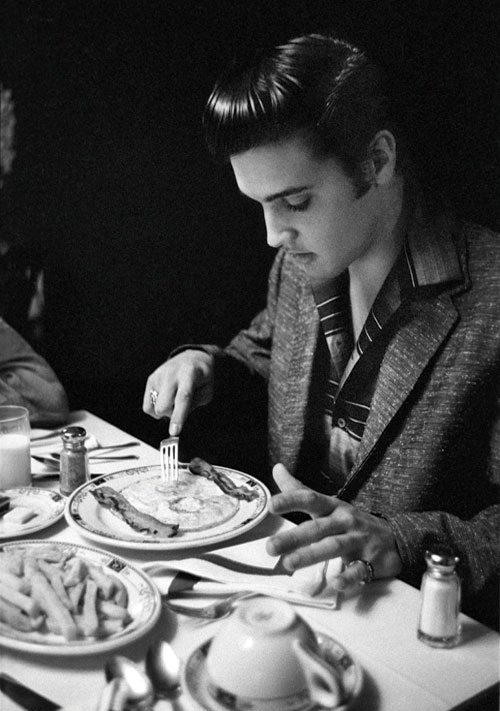 Elvis Presley having breakfast of eggs, bacon and chips in 1956 at the Jefferson Hotel in Richmond, VA. (Photo: Alfred Wertheimer)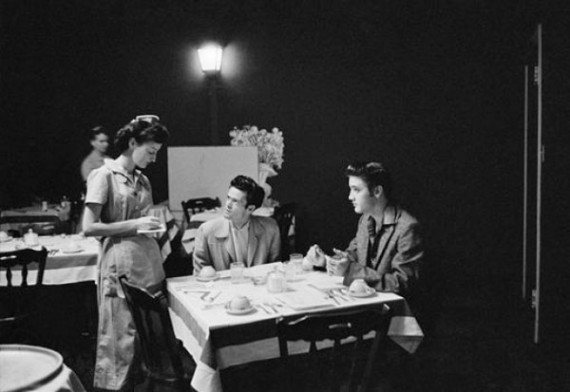 Another picture of Elvis' breakfast in 1956 in Richmond, VA. (Photo: Alfred Wertheime)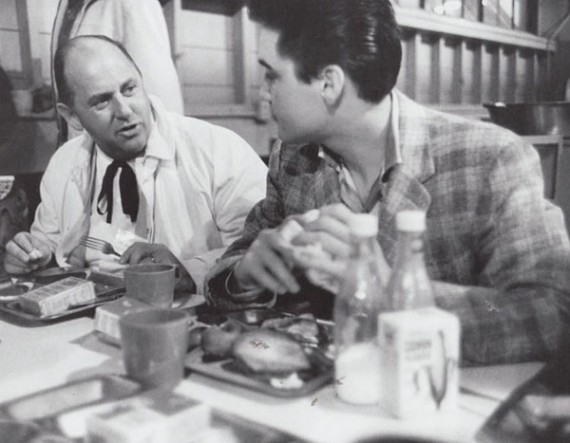 Elvis having breakfast with Colonel Parker at Fort Chaffee in March 1958.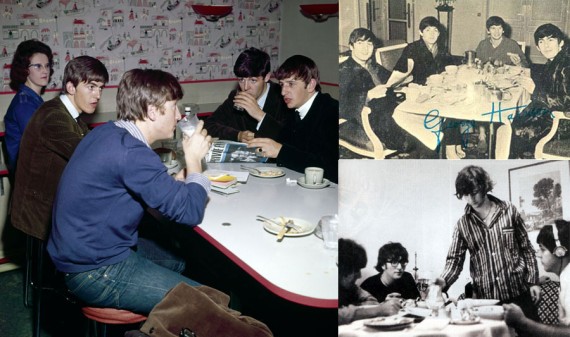 Three shots of the Beatles having breakfast together.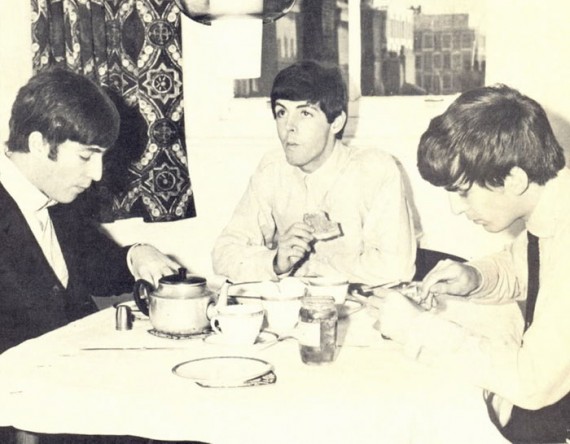 Paul McCartney, John Lennon and George Harrison sharing the breakfast experience.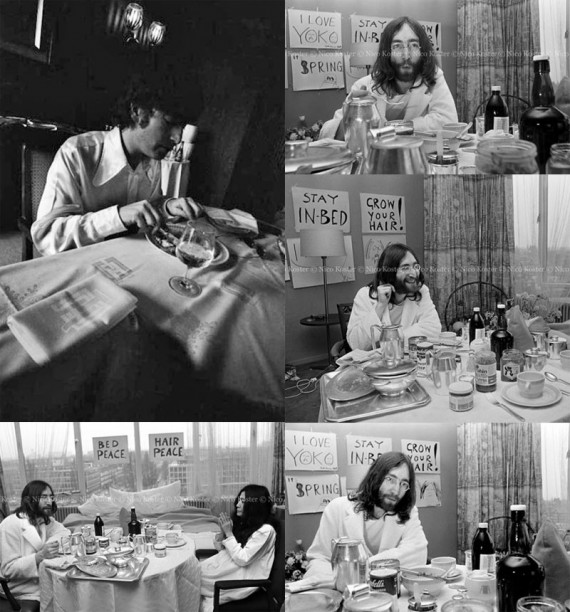 John Lennon having breakfast in Tokyo in 1966 (Photo: Robert Whitaker) and four images of Lennon having breakfast in Amsterdam during his famous bed for peace in March 1969 (Photos: Nico Koster).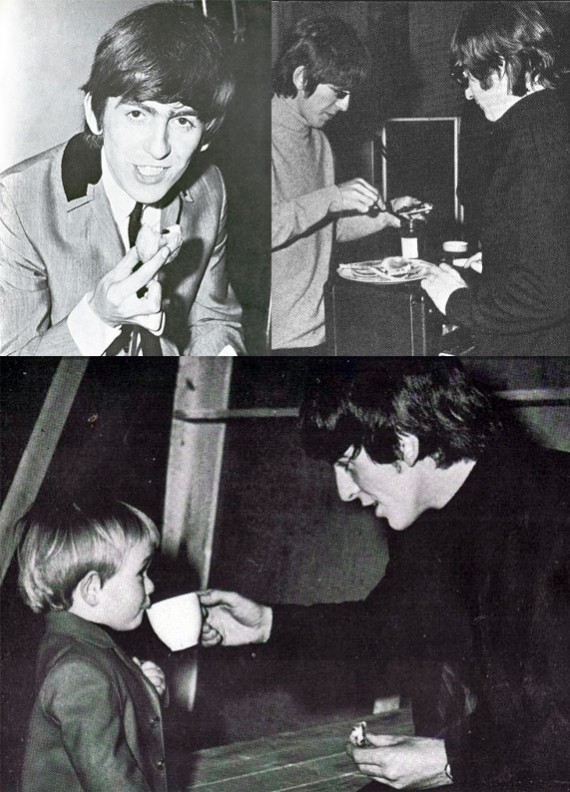 George Harrison eating a doughnut, spreading jam on toast and sharing coffee with a minor.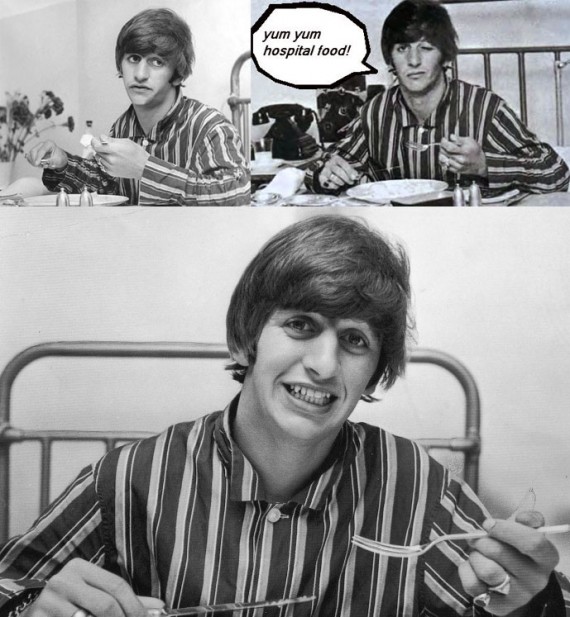 Ringo Starr having breakfast at the hospital in 1964.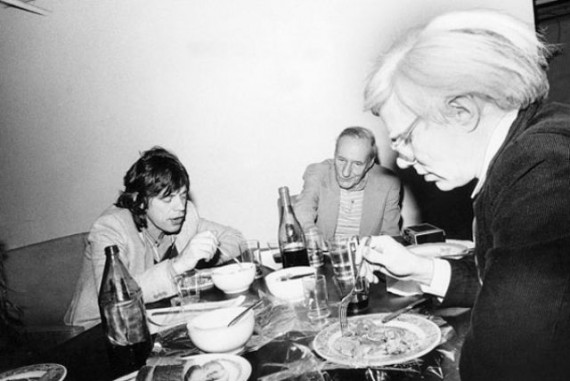 Mick Jagger enjoying a special meal with Andy Warhol and William S. Burroughs. (Photo: Marcia Resnick)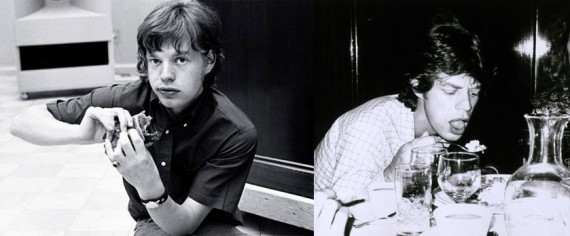 Mick Jagger ate in 1965 and sometime in the mid-70s.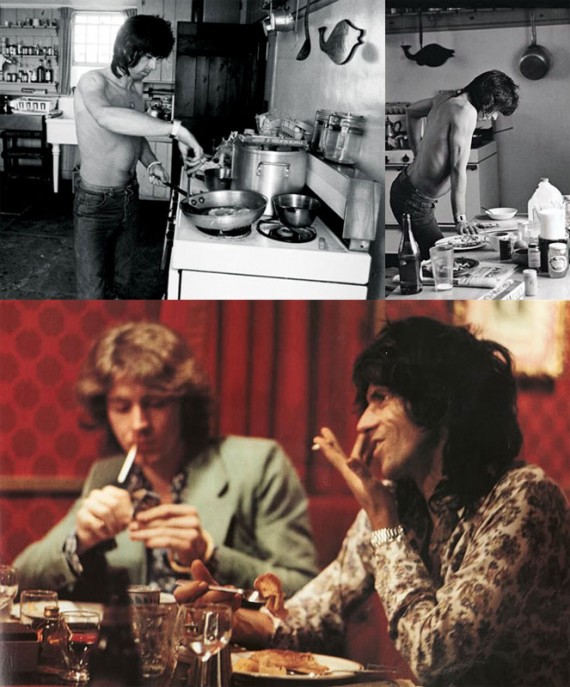 Keith Richards having breakfast in 1975 at Andy Warhol's house in Montauk, New York (Photo: Ken Regan) and Richards eating pancakes with Mick Taylor in Manchester in 1973 (Photo: Laurens Van Houten).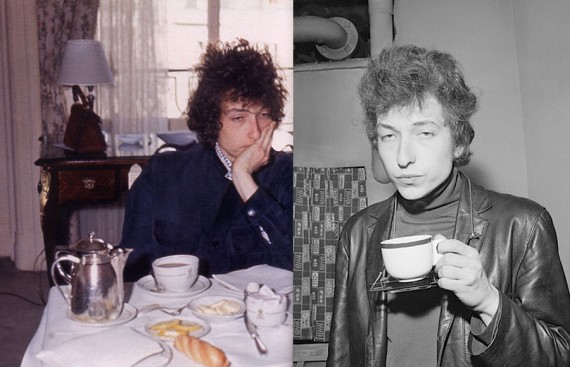 How does a sleepy Bob Dylan wake up in the morning? The answer, my friend, is… coffee.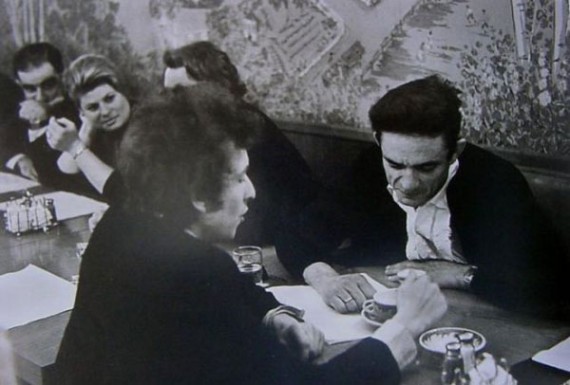 Bob Dylan at dinner with Johnny Cash. Dylan's coffee suggests they may be about to have breakfast.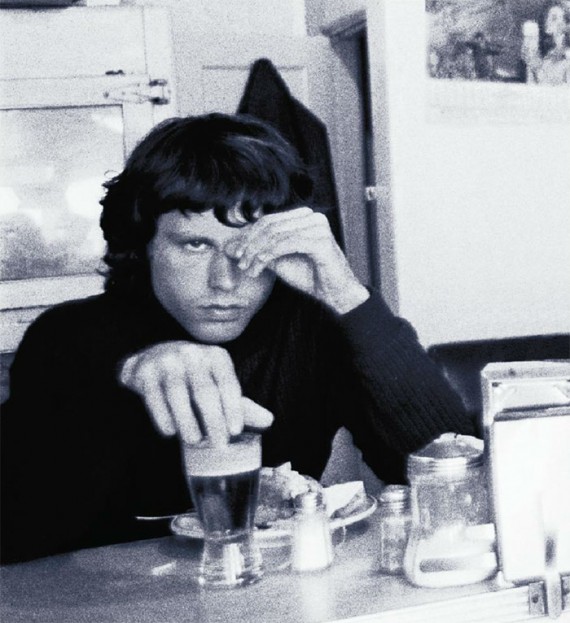 Jim Morrison (The Doors) having Huevos Rancheros and beer for breakfast at the Lucky U restaurant in West Los Angeles in 1967. (Photo: Bobby Klein)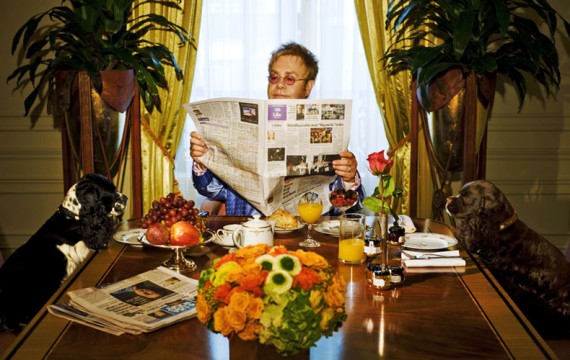 Elton John enjoying the morning with orange juice, a great pastry, USA Today and two beautiful dogs. (Photo: Deborah Anderson)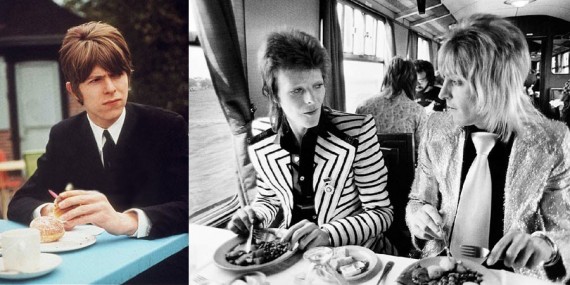 David Bowie eating a donut early in his career and having a full English breakfast (I think) on a train with Mick Ronson in 1973.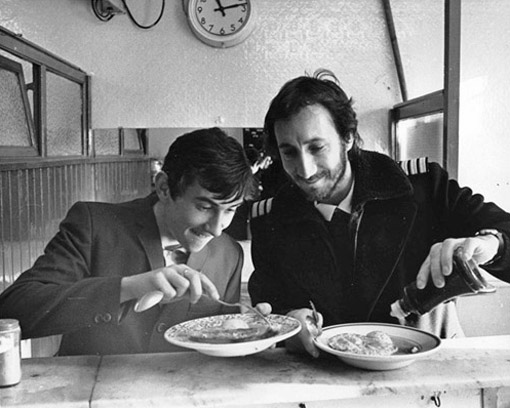 Pete Townshend and Keith Moon of The Who enjoying what appear to be pancakes or waffles. (UPDATE: It has been pointed out in reader comments that the guy on the left is actually Phil Daniels, an actor from the movie Quadrophenia.)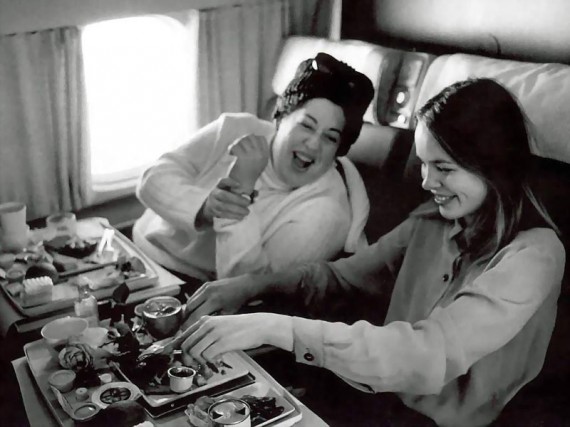 "Mama" Cass Elliot and Michelle Phillips of The Mama's And The Papa's eat breakfast during the flight and laugh.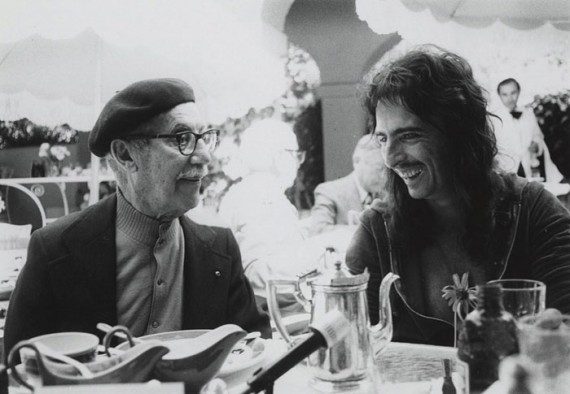 Alice Cooper having breakfast with Groucho Marx. (Photo: Neal Preston)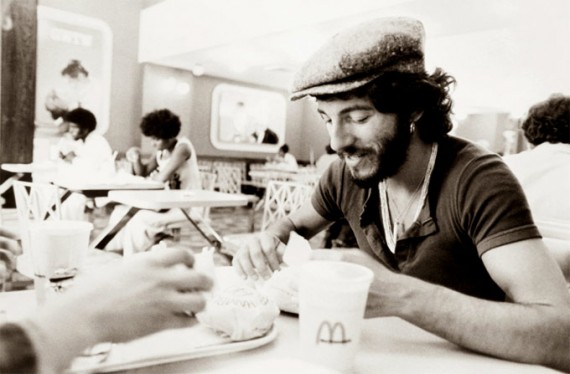 Bruce Springsteen in a New Orleans McDonald's in 1975. Could he be eating an Egg McMuffin? Probably not, but one can dream. (Photo: Barbara Pyle)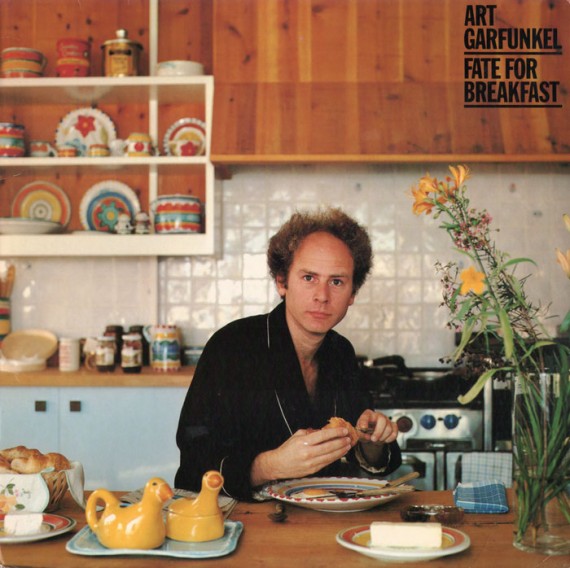 Art Garfunkel (of Simon & Garfunkel) is shown eating breakfast on the cover of his 1979 solo album Destination for breakfast. destiny? It looks like a croissant and a sunny side up egg to me. (Photo: Edie Baskin)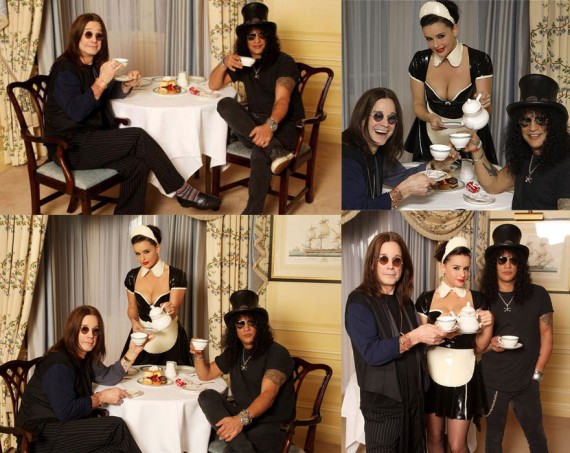 Ozzy Osbourne and Slash (Guns N' Roses) dining together at the Dorchester Hotel London in 2008. (Photos: Dave Hogan/Getty Images Europe)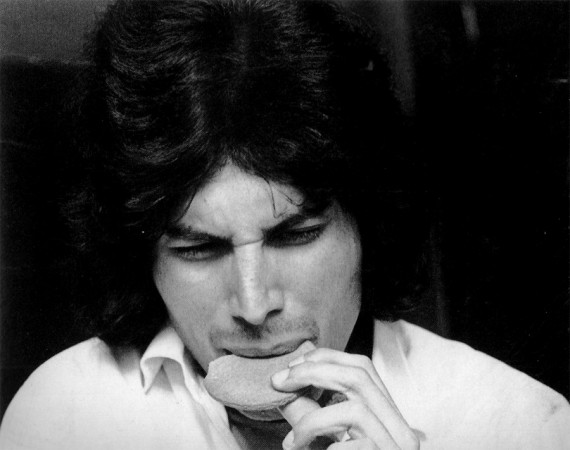 In all likelihood, Queen's Freddy Mercury is just eating a biscuit (British biscuit) in this picture. I really like Queen and wanted to include a picture. So let's say it's a Quaker Breakfast Biscuit or a BelVita Breakfast Biscuit. This photo was taken at Ealing College of Art around 1969.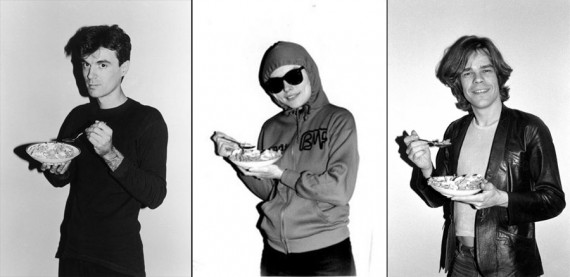 "The Corn Flakes Series" by photographer Bobby Grossman. Here we see David Byrne of Talking Heads, Debbie Harry of Blondie and David Johansen of The New York Dolls.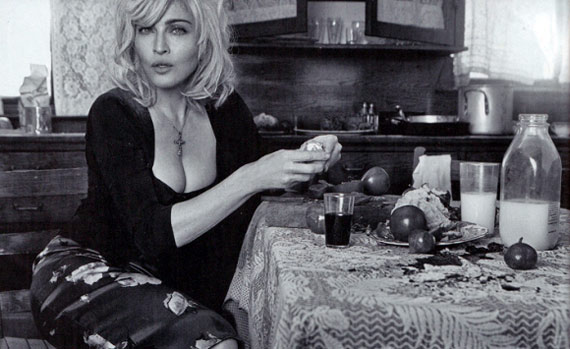 Madonna seductively peeling fruit in a plunging top perfect for a relaxed morning breakfast or brunch with friends. (Photo: Steven Klein)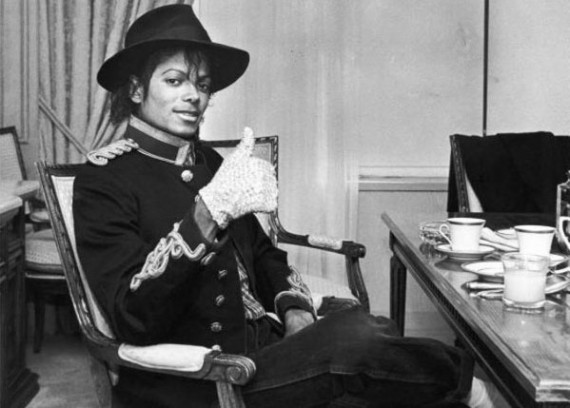 Michael Jackson gives breakfast a thumbs up circa 1984.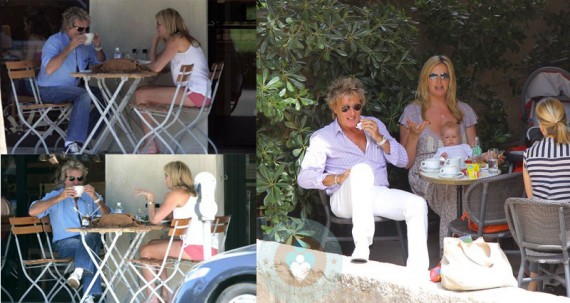 Rod Stewart enjoying breakfast at Le Pain Quotidien in Studio City, Los Angeles (more) and having coffee and croissants with his family on the French Riviera (more).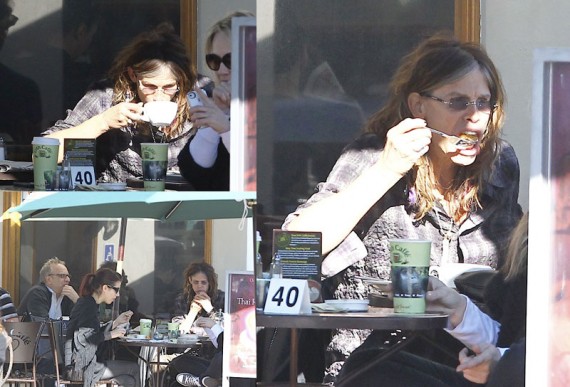 Aerosmith's Steven Tyler enjoying breakfast at Urth Cafe in West Hollywood in January 2012. The dude looks hungry. (month)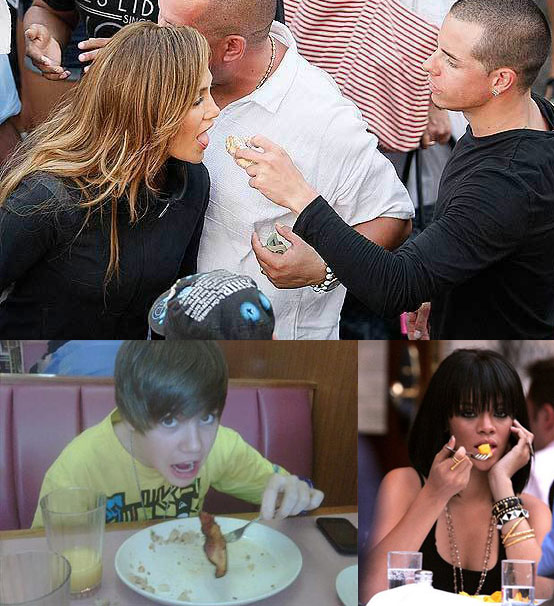 Bonus: Jennifer Lopez eats a donut (more), Justin Bieber eats bacon, and Rihanna eats fruit.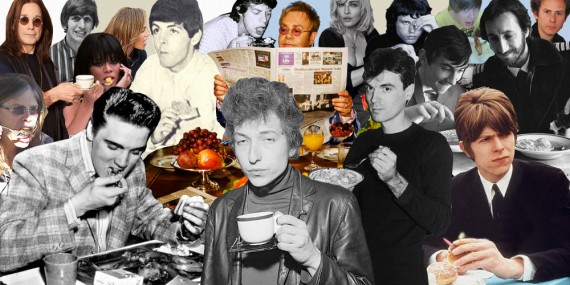 You might also like: