Plant-based foods brand Sunday Supper announced it is expanding its line of premium frozen entrees with three new launches: a Wild Mushroom Ravioli, Three Cheese Ravioli, and a Ricotta & Spinach Manicotti w/ Béchamel.
Also featuring vine-ripened tomato sauce, all three entrees will be available March 10 through Sunday Supper's website and retailer GTFO It's Vegan.
"Our runaway success [lasagnas] proved that there is a huge market for high-quality, plant-based foods."
The new launches build on the "viral" success of Sunday Supper's first products – the Three Cheese and Italian Sausage Lasagna – which first launched in US Fresh Market stores in 2022. The brand's latest rollout includes:
Cheese Ravioli – with a creamy almond-based ricotta, vine-ripened tomato sauce and plant-based Parmesan (MSRP: $16.99)
Wild Mushroom Ravioli – Features a rich, umami-packed flavor with a blend of shiitake, nemko, oysters, porcini,

Portobello Mushrooms in Olive Oil and Sherry Wine Reduction (MSRP: $16.99)

Spinach and Ricotta Manicotti – Stuffed with almond-based ricotta and spinach, and topped with a béchamel/tomato sauce mix (MRSP: $24.99)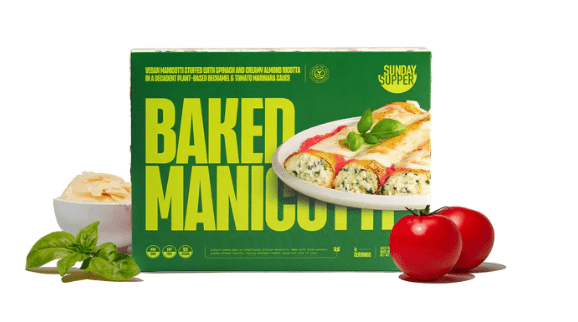 Multi-serve format
"Our line of delicious products is an easy family meal as well as a great way to celebrate a special occasion more easily and without compromising on quality," said Richard Klein, head of product and co-founder. represents time. And we also deliver the freshness and lock-in goodness that restaurant-quality frozen meals like ours present to consumers."
Founded by Florian Radke and Richard Klein, Sunday Supper began in 2021 to "redefine" the $38 billion frozen food industry with gourmet, family-sized Italian plant-based meals. Both Radke and Klein have extensive backgrounds in business and entrepreneurship – Radke co-founded successful vegan companies including Wild Earth Dog Food and dessert chain Sinahlik, while Klein has a strong background in both building companies and leading design.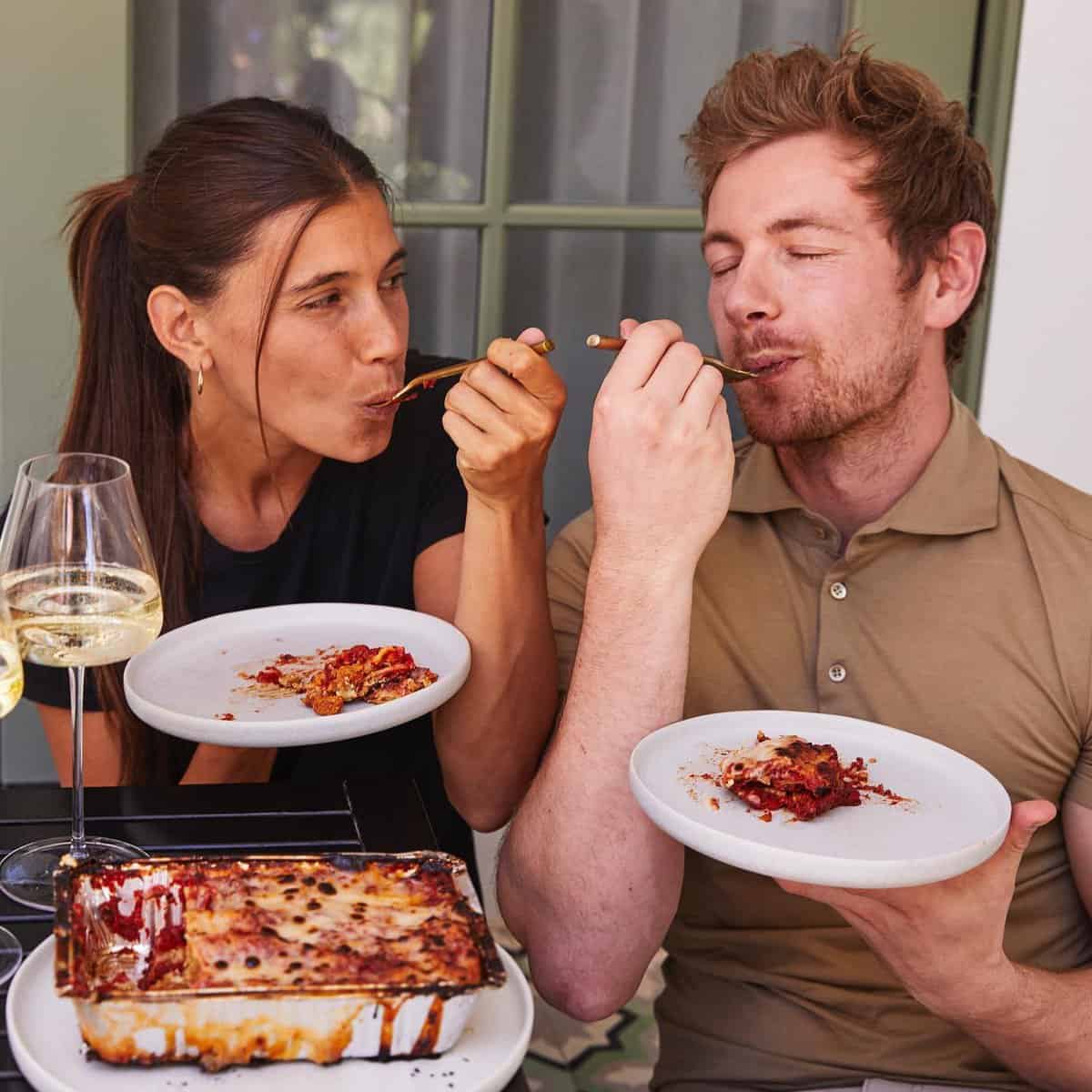 Sunday Supper's popular lasagna is currently sold at premium US retailers nationwide, including The Fresh Market, Erehon and Plum Market.
"Runaway Success"
"We are very proud to introduce these new items to our lineup," said CEO and co-founder Florian Radke. "The runaway success of our Three Cheese Lasagna and Italian Sausage Lasagna has proven that there is a huge market for high-quality, plant-based foods. These new items answer that demand with three more delicious options that both plant-based and non-plant-based eaters will love. We can't wait to share these new items that deliver all the flavor and satisfaction of our two original items."