Foodtech startup The Raging Pig Company has launched the Raging Weißwurst, a plant-based Bavarian white sausage, in partnership with SIGGIS, a restaurant chain based in Munich, to coincide with the 188th edition of Oktoberfest.
The innovative product, made with high-quality plant-based ingredients such as peas and mushrooms, will be available as a traditional breakfast served with sweet mustard, pretzels, and white beer. 
"Our Raging Weisswurst is the result of intensive research & development and passion for plant-based products. We are convinced that this innovation will not only appeal to convinced vegans, but will also encourage meat lovers to try plant-based alternatives," says Dr. Arne Ewerbeck, co-founder of The Raging Pig Company.
Oktoberfest is taking place in Munich until the 3rd of October, offering many plant-based dishes, including Planteneers' Bavarian veal sausage, Thuringer and Nuremberg bratwursts, and an entirely plant-based liver loaf.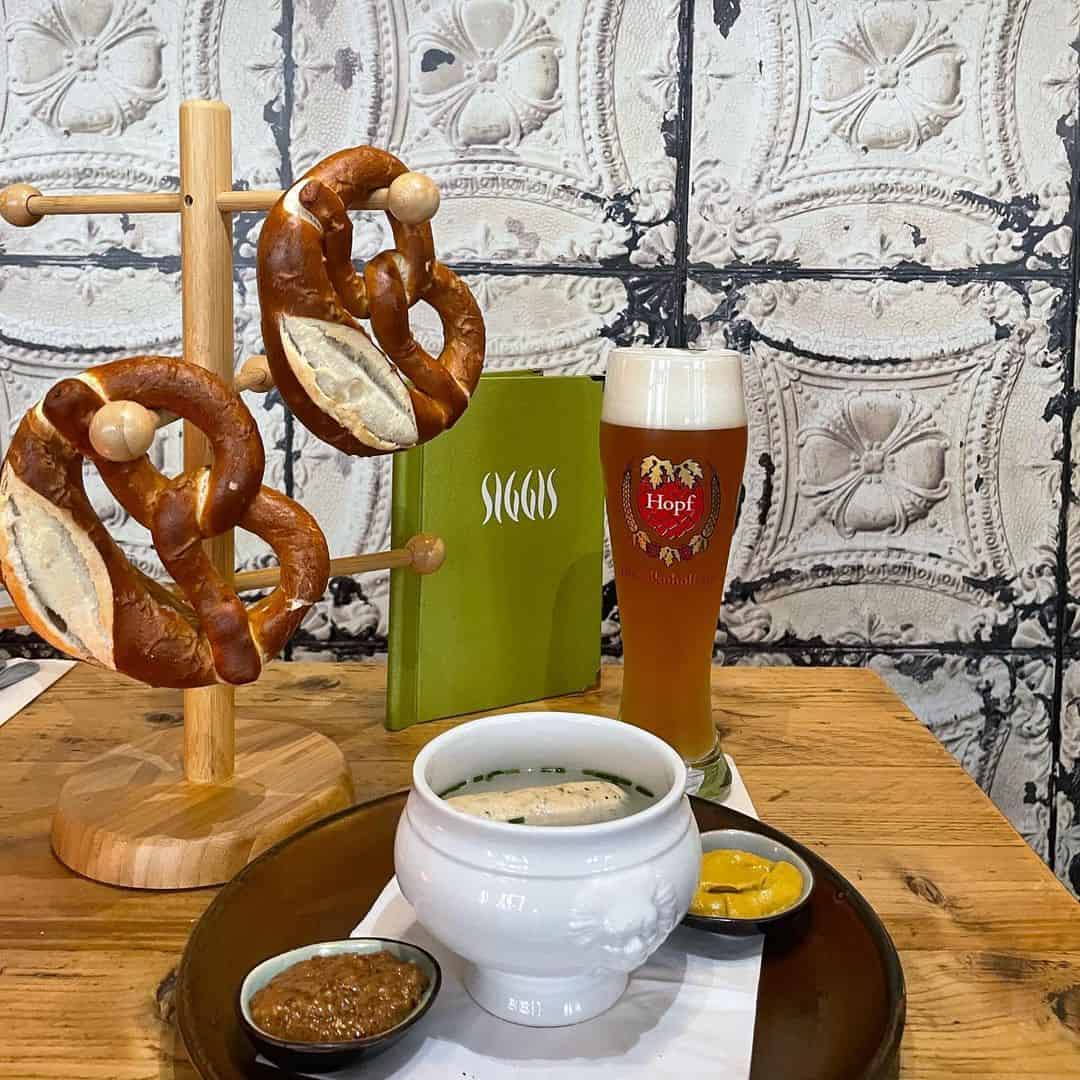 Upgrading habits
Based in Hamburg, Germany, The Raging Pig Company was founded in 2022, aiming to remove 1.5 billion pigs from our global food system. Using a proprietary fat encapsulation process, the company has developed a pigless bacon that offers a distinctive crispiness and a realistic appearance. Additionally, the company has created and launched a German bratwurst alternative.
According to the company, it has developed a unique production process and has a dedicated production line that will allow it to expand in Germany and other European countries. Besides the newly launched white sausage, the company says it is working to develop innovative products with new ingredients, such as mycelium and plant-based fat alternatives.
The Raging Pig Co.'s pork alternatives are available through selected food service providers throughout Germany and many gastronomy partners such as Vincent Vegan, Ottos Burger, and Mission Pizza. Besides launching at SIGGIS, the Raging Weißwurst will be available in Hamburg, Berlin, and other cities in the coming weeks.
"We believe that innovative technologies and products are very much needed and inescapable, but they are only part of the solution. In the end, it's all about people and their driving forces to try new things and, hopefully, upgrade their habits," said Ewerbeck in an interview with vegconomist. 
For more information, visit www.siggis.jetzt