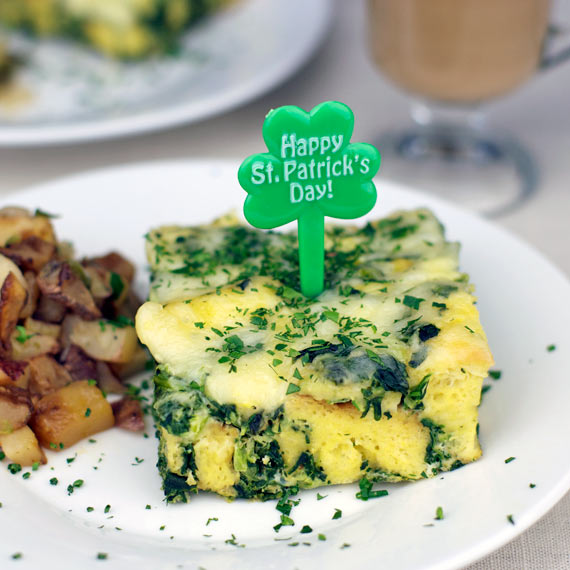 As St. Patrick's Day approaches, many people look forward to healthy (sized) portions of corned beef, cabbage, Irish whiskey, and Guinness. While I plan on participating in all of these great things, I'm most excited about the St. Patrick's Day Breakfast. Every year, I try to find new ways to incorporate greens into my omelets, pancakes, waffles, and other morning dishes.
One of my St. Patrick's Day breakfast dishes was so green it was literally unbelievable. I submitted a photo of my Green Egg Scramble to the popular food image site FoodGawker and they didn't accept it. They said it "looked too processed." I can see how they thought this, but seriously, it was food coloring and green peppers, not Photoshop.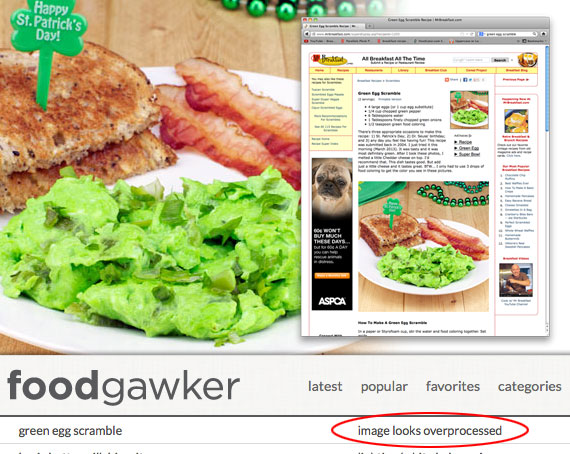 Today's featured St. Patrick's Day breakfast recipe is festive, but not over the top. It's a basic breakfast casserole with accents of different greens from spinach, green pepper, green onion, chopped jalapeño and a garnish of parsley.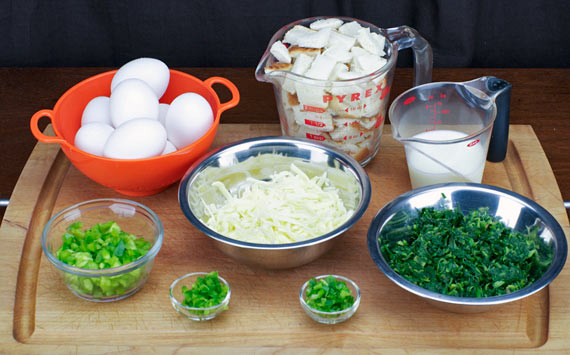 You can get the original, printable recipe here, but note in the comments how I included some extra ingredients to add more green.
The ingredients in this Green Egg Casserole are eggs, breadcrumbs, milk, Monterey Jack cheese, spinach, green pepper, green onion, jalapeño and parsley.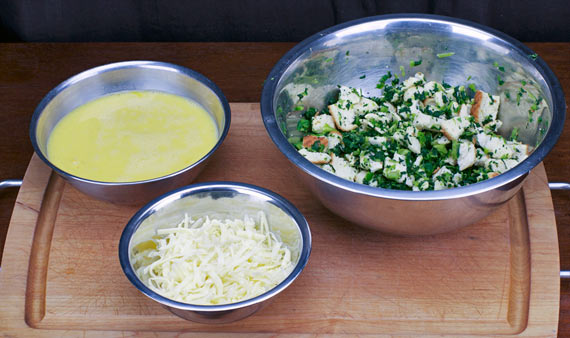 Preheat oven to 350 degrees. In a large bowl, whisk the eggs and milk together. Add all remaining ingredients (except cheese and parsley) and mix well. You don't need to use multiple bowls like I do.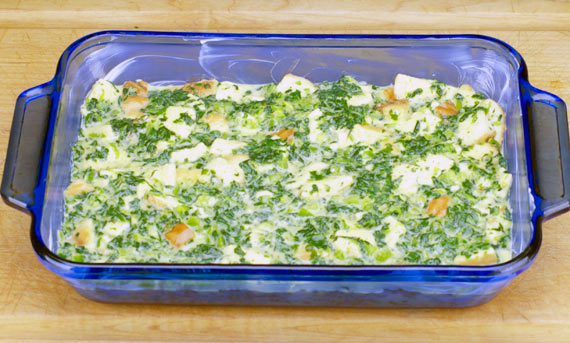 Pour the ingredients from the mixer bowl into a lightly greased saucepan.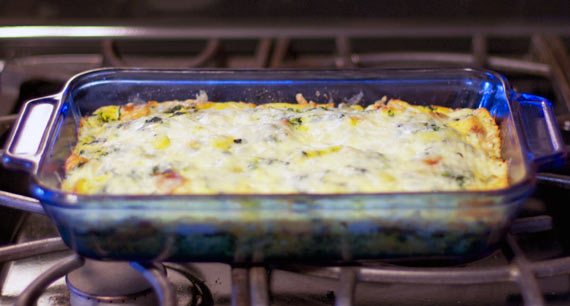 Bake at 350 degrees for 15 minutes. Then sprinkle cheese on top and bake for another 20 minutes until the egg is fully cooked. You can check the doneness with a toothpick. Insert it into the center of the pan. If it comes out clean, the pan is done.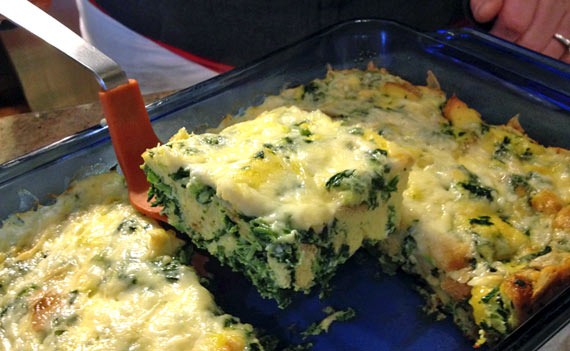 To serve, cut into squares and garnish with a lovely sprig of chopped parsley.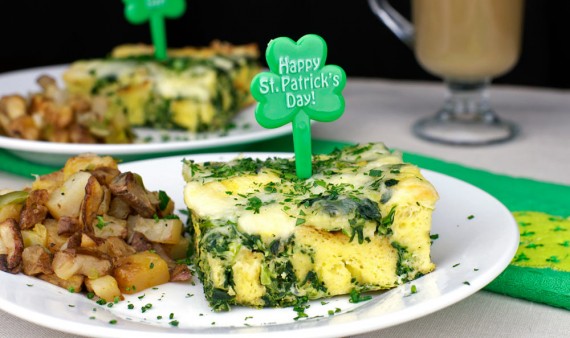 To make this breakfast even more appropriate for St. Patrick's Day, do what I did. Serve with Potatoes O'Brien and coffee with a drizzle of Bailey's Irish Cream. If you have some plastic shamrock sticks that say "Happy St. Patrick's Day," great!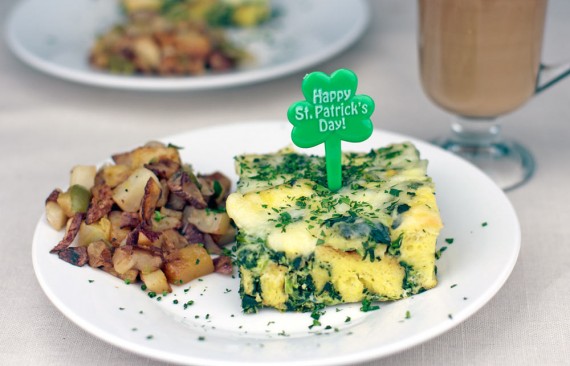 Happy Saint Patrick's Day!
This post is a companion piece to the following recipe on MrBreakfast.com:
Casserole of green eggs
Other St. Patrick's Day Breakfast Ideas:
You might also like: