These turmeric flavored balls are an exciting new flavor idea for your next batch of oatmeal. They're gooey, tasty, and pack a lot health-promoting ingredients. So, let's make them together!
These bite-sized oatballs are the perfect treat when you're craving sweet yet nutritious.
They combine whole grain oats with nut butter and a squeeze of freshly squeezed orange juice for natural sweetness—no added sugar or syrup.
To this delicious base we've added ground turmeric and ginger powder, powerful roots with power anti-inflammatory, antioxidant and healing properties.
We've also added a pinch of black pepper to boost turmeric absorption!
Finally, we topped it all off with a scoop of ground flaxseed for a good dose of omega-3s — good fats that fight inflammation and improve mood.
Each turmeric bliss ball is like a tiny nutrient powerhouse, bursting with deliciously spicy citrus notes. All in all 90 calories per bite!
Make a big batch and have these Turmeric Oatmeal Bites on hand; They keep well in the fridge, or you can even freeze them.
And for more oatmeal ideas, try these Carrot Cake Oatmeal or Hemp Protein Balls next. Just as healthy and delicious!
Ingredients
| | |
| --- | --- |
| oatmeal | 100 g |
| ground turmeric | 1 teaspoon |
| Ground Ginger | 1/2 tsp |
| Ground black pepper | 1/8 tsp |
| Ground Flaxseed | 1 tbsp |
| Cashew/almond butter | 100 g |
| orange juice (freshly squeezed) | 80ml |
| orange extract | 1/2 tsp |
Step 1
In a blender or food processor, puree oats until finely ground.
Then mix them with turmeric, ginger, black pepper and flaxseed in a bowl.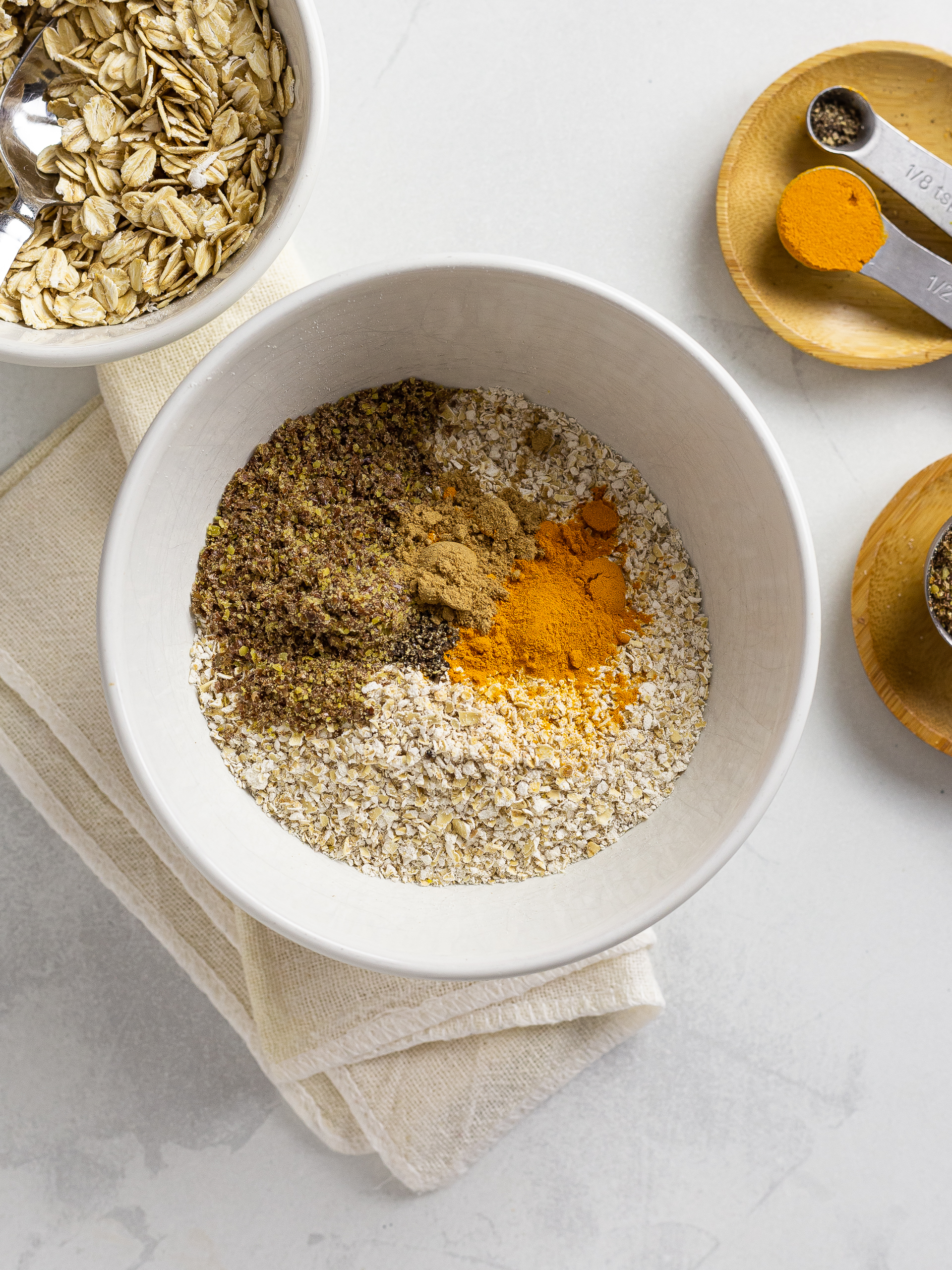 step 2
Next add the cashew butter, orange juice and orange extract and mix to form a compact, sticky dough.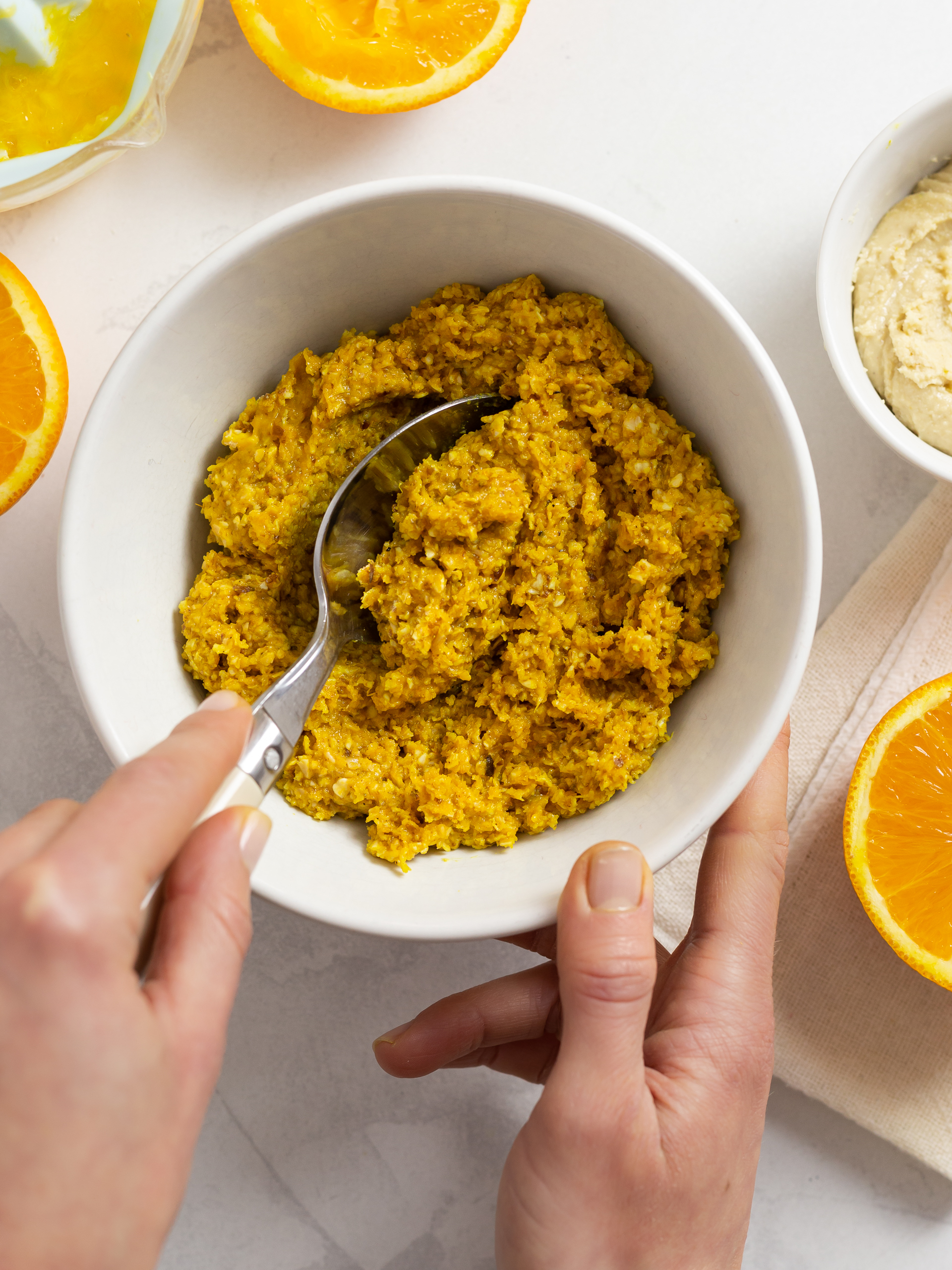 step 3
Now divide the turmeric oatmeal into as many pieces as the number of servings – 12 for the standard ingredients.
Shape each piece into a bite-sized ball, roll, and flatten between your palms.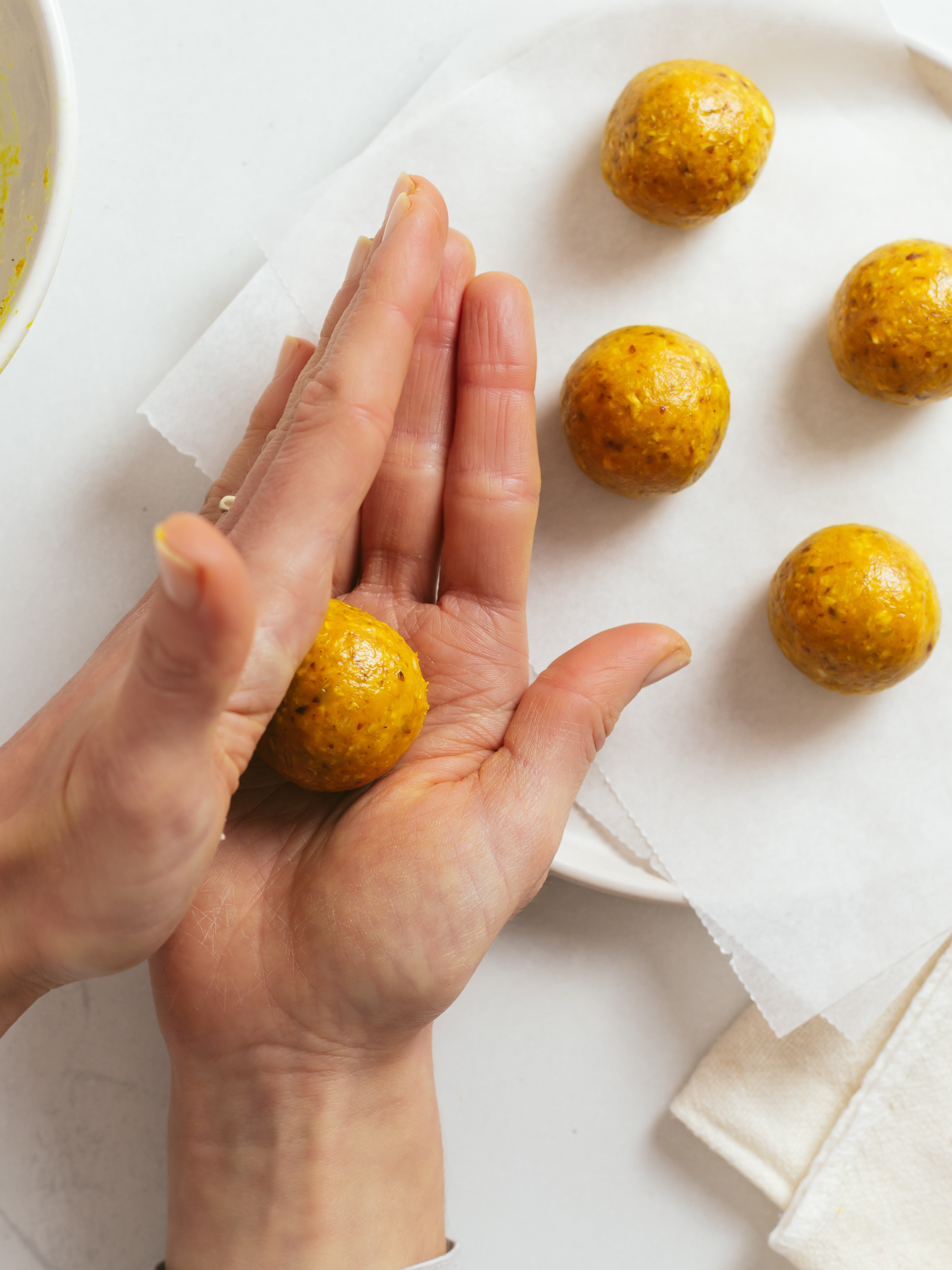 step 4
Place the prepared oatbits in a container, cover and allow to set in the refrigerator for at least 10 minutes.
This also allows the oats to soak up the liquids and soften so they don't feel "raw" when you bite into a ball.
Your healthy turmeric lucky balls are ready!
Enjoy them as is or dust with some ground turmeric if you like.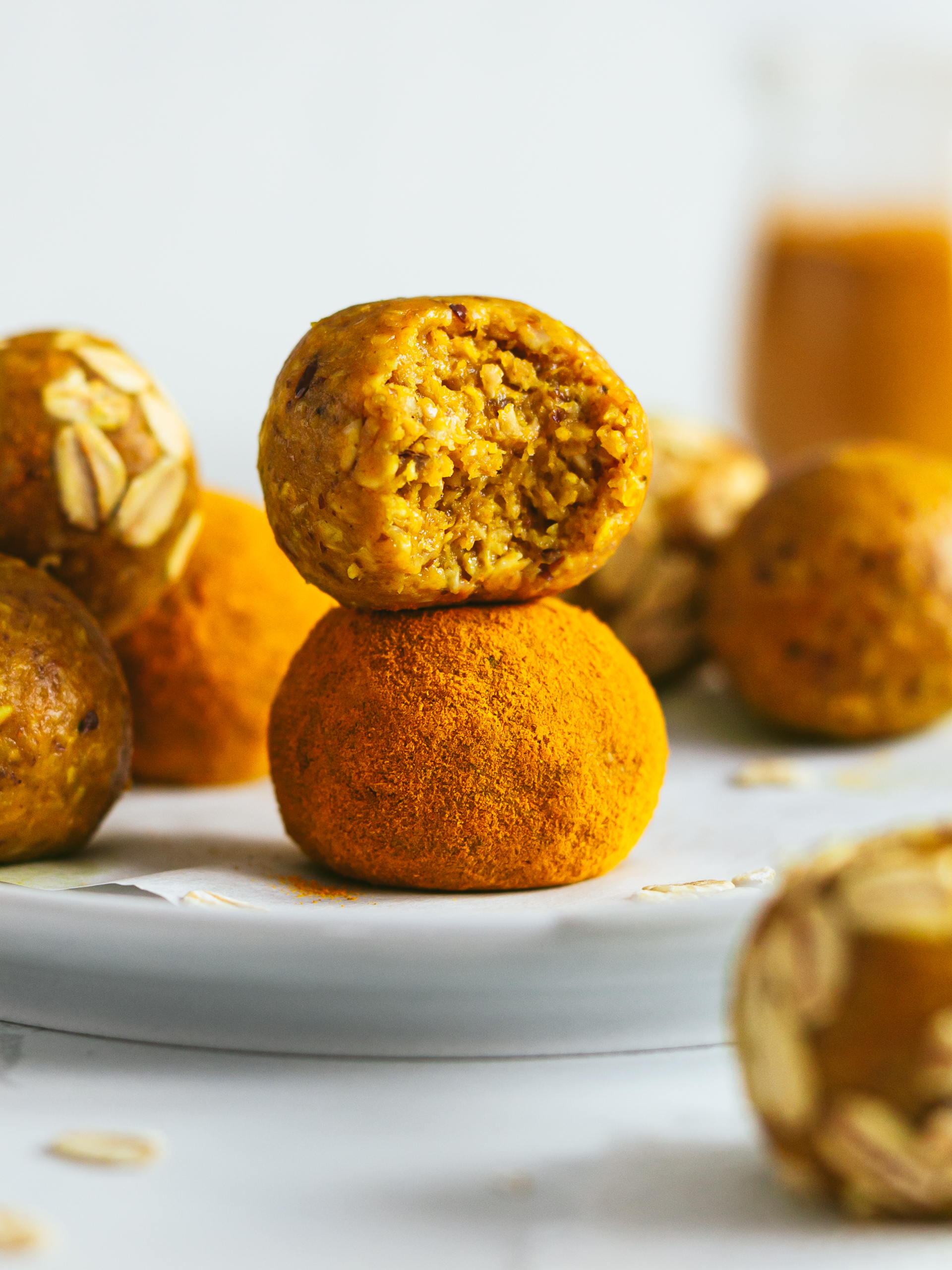 tips
coating ideas
You can roll the turmeric balls over dry coconut flakes, almond flour or finely ground nuts.
ingredient swap
You can substitute chia seeds, hemp hearts, or ground almonds for ground flaxseeds.

Bright and easy-tasting cashew butter is ideal for this recipe because it doesn't overpower the color and flavor of the turmeric and orange. But if you must, you can substitute other nut butters like almond butter or peanut butter.

For a nut-free recipe, use sesame paste (AKA tahini) instead of nut butter.
How to store
Store these Oat Turmeric Balls in an airtight container in the fridge for 5 days or freeze for 3 months.