I tried peanut butter last year and it was love at first sight. It is so delicious and you can make thousands of recipes with it. This Vegan Blueberry Peanut Butter Oatmeal is one of my favorite breakfast recipes because I love all the ingredients.
You can make your own peanut butter, it's cheaper and super easy! All you need is peanuts and a powerful blender. This version is much healthier than store-bought because peanut butter is usually made with hydrogenated oils and salt.
This is a healthy breakfast recipe, I love eating oats in the morning, they put me in a good mood (I mean it!). You can find more recipes with this great ingredient on the blog, like this easy vegan oatmeal. It is quite similar to this recipe, but I have used different ingredients.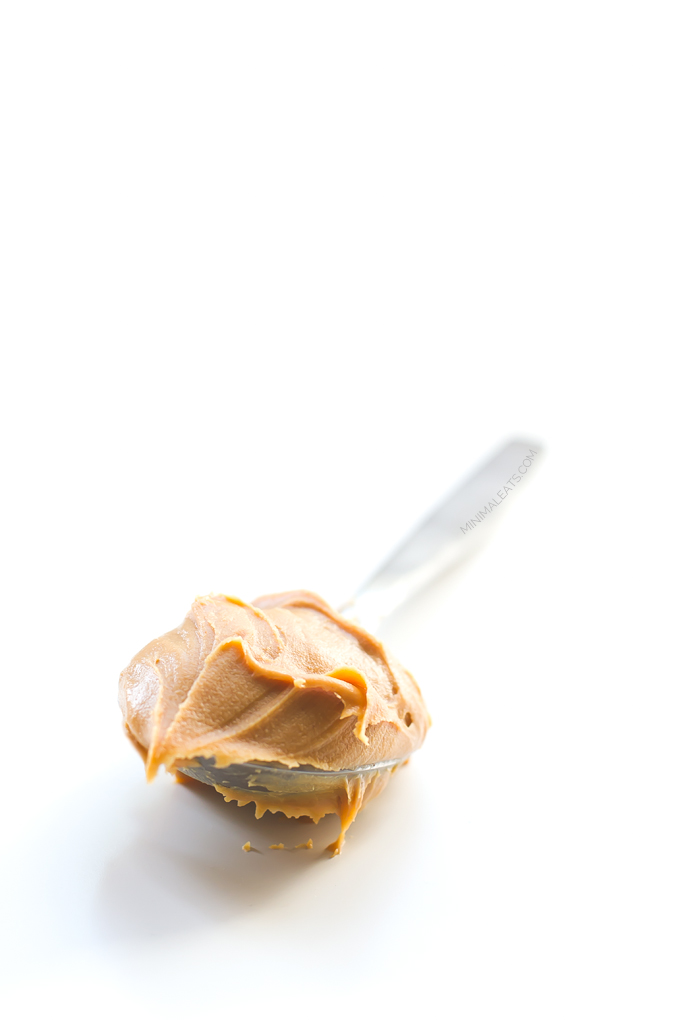 If you want your oats to be thicker you can cook them for 5 more minutes, if you want them to be less thick, you can cook them for 5 minutes less or add more milk.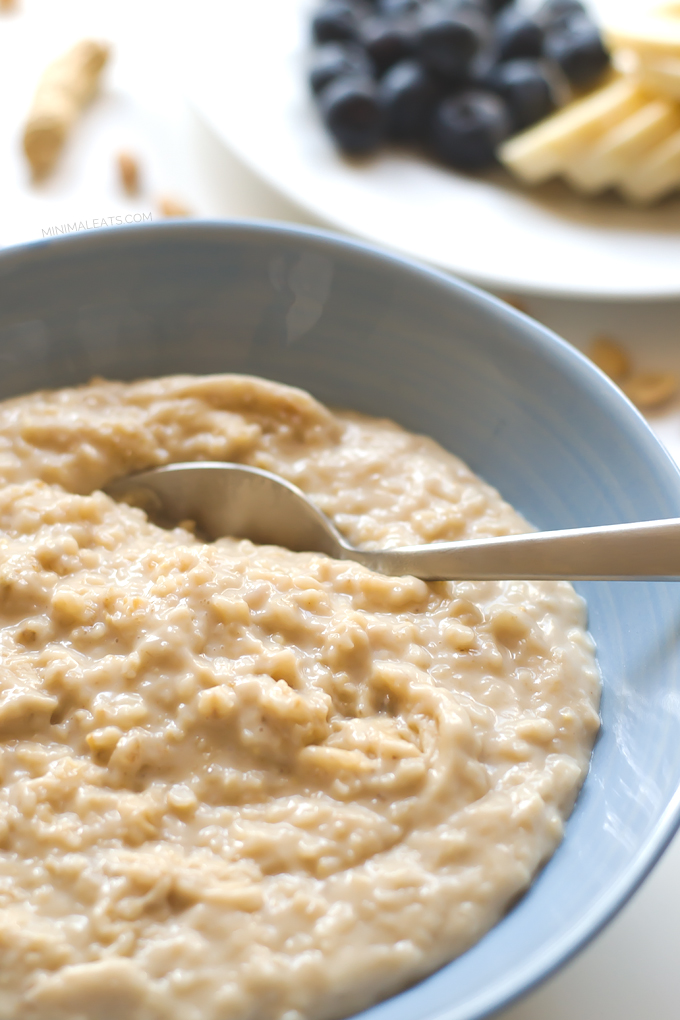 Almond milk is my favorite plant-based milk for this type of recipe, but you can use another if you like. If you don't want to use agave syrup, you can use sugar, another syrup, molasses, stevia, or whatever.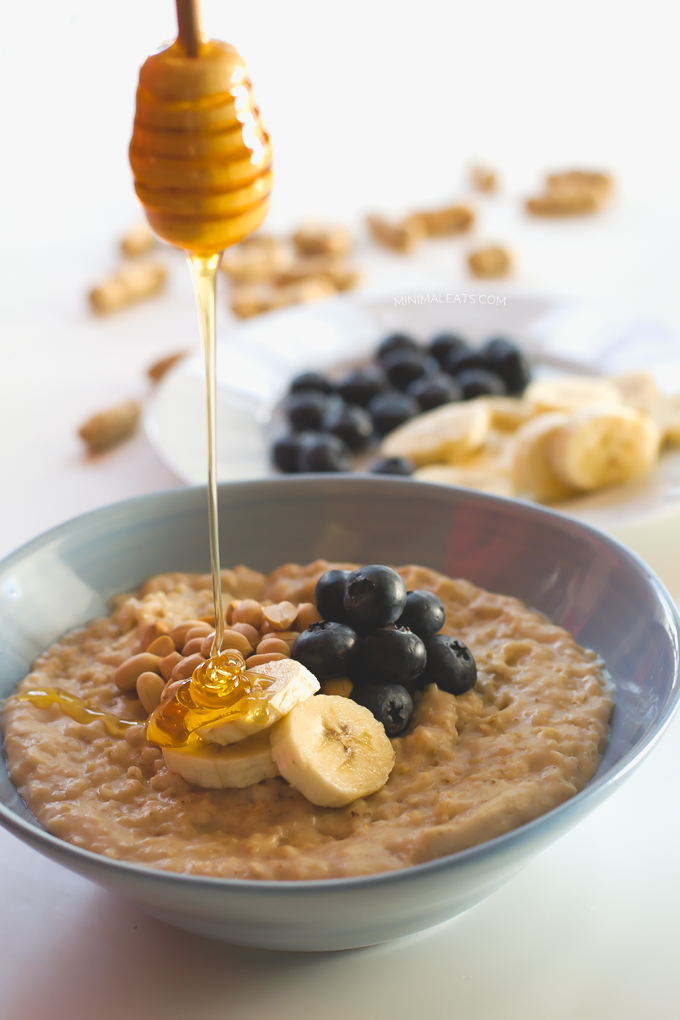 I could just eat bananas and be very happy! I tried blueberries a year or two ago, they are not a common fruit here in Spain, but now they are also among my favorite fruits. They are very healthy and a great source of antioxidants.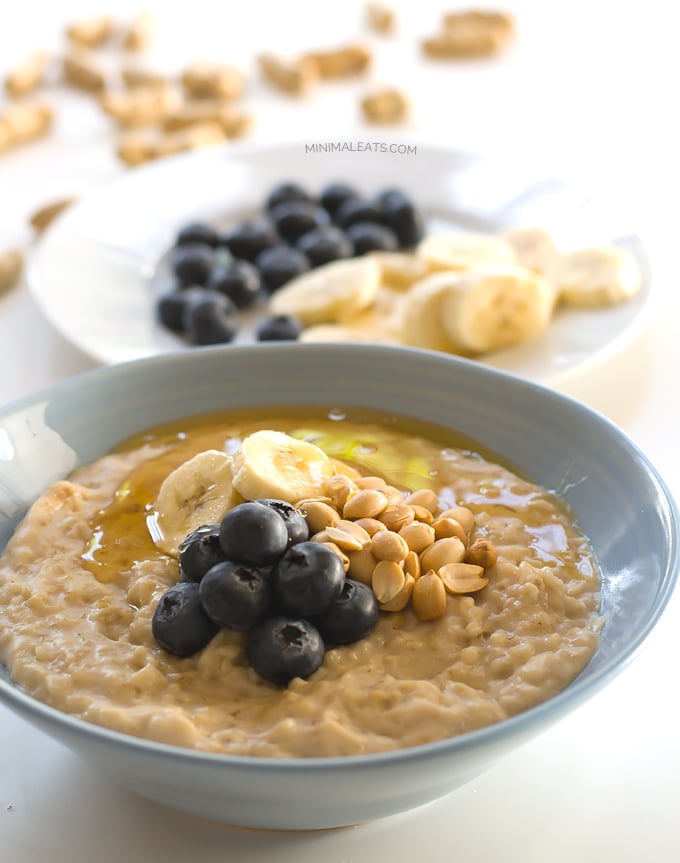 I love this recipe just the way it is, but you can also add dates, other nuts and seeds, chocolate, nuts, cinnamon, and any ingredient you can think of. This recipe is always delicious no matter what ingredients you use.
Many people soak their oats overnight, but if you forget this step, don't worry, your oats will still be delicious. You can also make this recipe with water, or with half water and half milk, you choose! I prefer to use just milk because oats are creamier.
Breakfast is the most important meal of the day and this recipe is perfect, plus it's ready in just 15 minutes! You have no excuses to have a healthy, easy and delicious breakfast with this vegan recipe for Blueberry Peanut Butter Oats.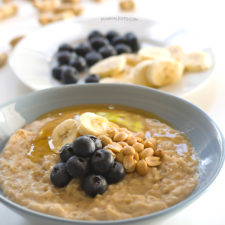 Vegan Blueberry Peanut Butter Oatmeal
Breakfast is the most important meal of the day and this Vegan Blueberry Peanut Butter Oats recipe is perfect, plus it's ready in just 15 minutes!
PRINT
pin
RATE
Rations: 2
---
Avoid screen dimming
Instructions
Pour the milk into a saucepan and let it boil.

Add the oats and peanut butter, stir with a spoon, cover the pan and cook over medium heat for 10 to 15 minutes.

Put the mixture in a bowl and add the rest of the ingredients.
nutrition
Service: 1to serve | Calories: 415kcal | Carbohydrates: 65.6g | Protein: 11.5g | Fat: 13.8g | Saturated fat: 1.9g | Sodium: 164.5mg | Fiber: 8.9g | Sugar: 34g