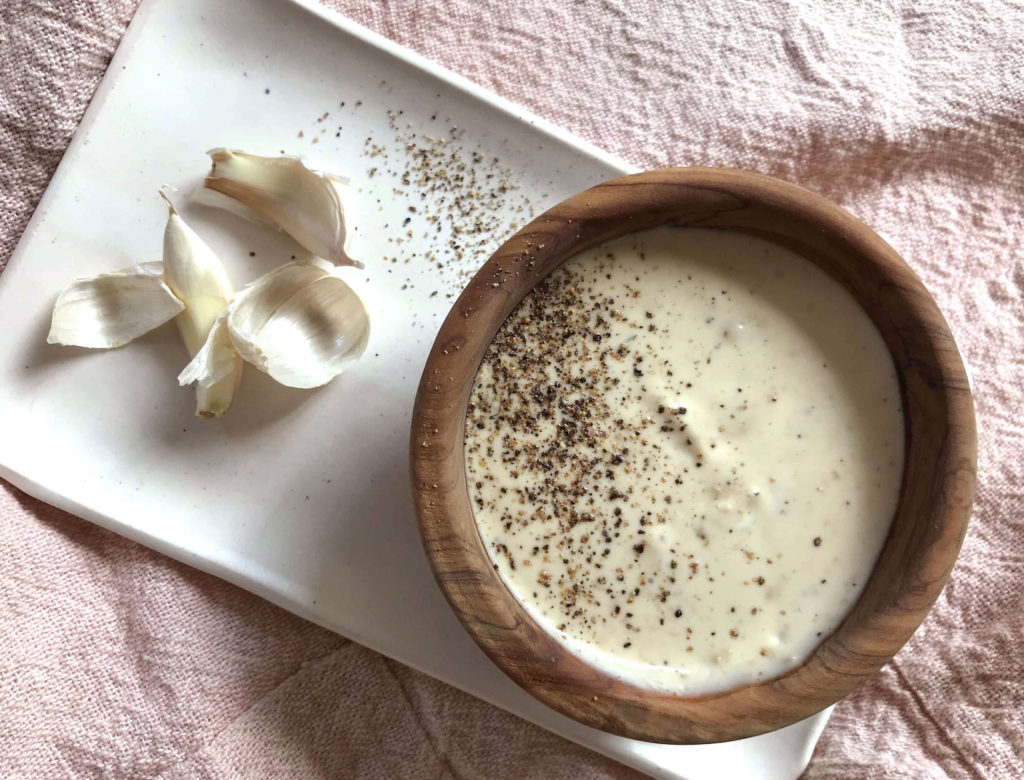 Vegan Caesar Dressing
Egg yolks, parmesan, and anchovies give a traditional Caesar dressing its signature creaminess, saltiness, and umami flavor. You can still achieve that with some of our favorite vegan pantry essentials: miso, vegenaise, vegan Worcestershire sauce, and nutritional yeast.
1 tablespoon white miso
¼ cup vegetarian
1 clove of garlic
1 teaspoon Dijon mustard
½ teaspoon vegan Worcestershire sauce
juice of 1 lemon
2 tablespoons nutritional yeast
freshly ground black pepper
1. Mix all ingredients except the black pepper in a blender and puree until smooth. Add black pepper to taste. Serve with extra nutritional yeast if desired.
Originally featured in Dips, Dressings and Salads, which we now focus on