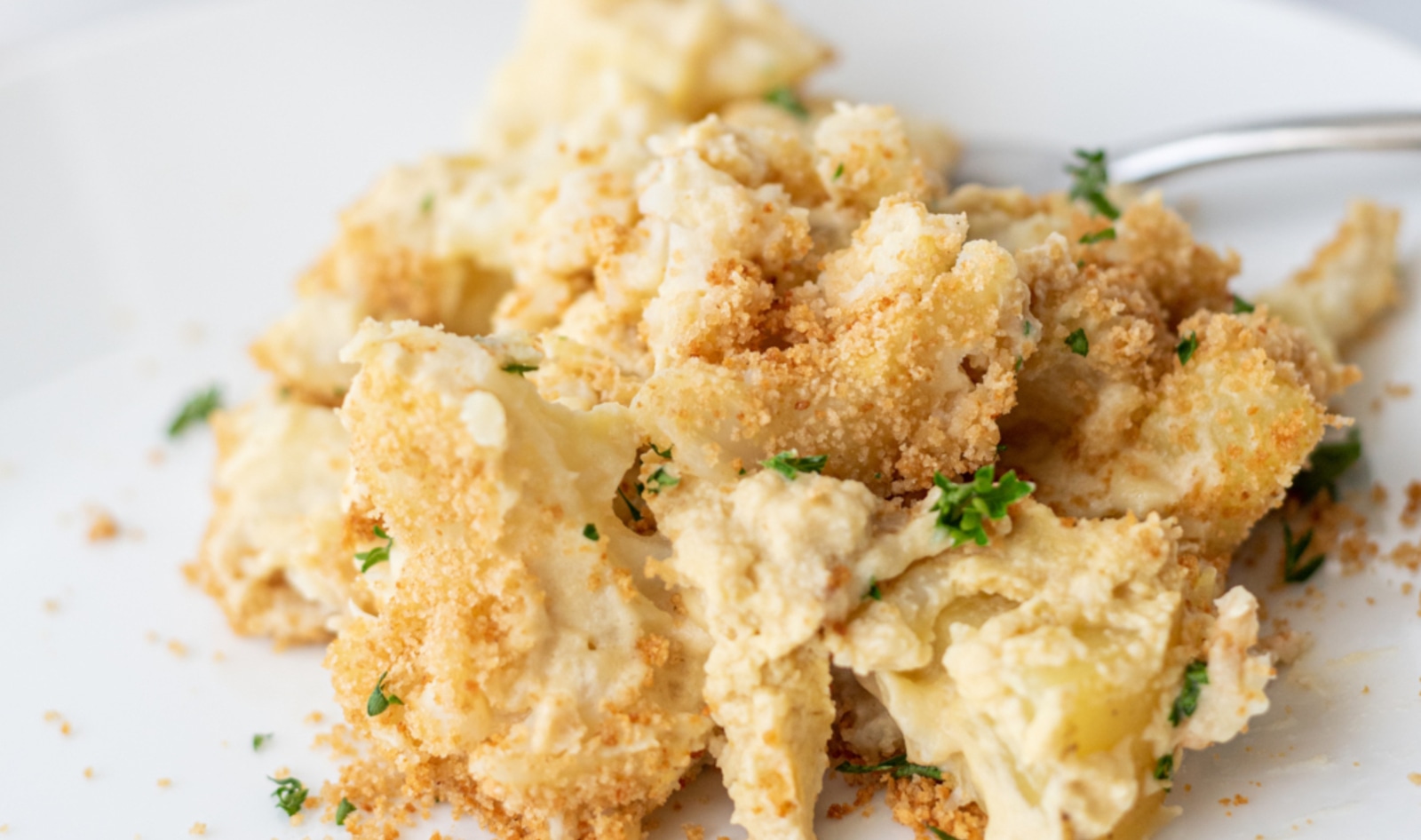 This warm, comforting Cheesy Cauliflower Potato Casserole from HealthyGirl Kitchen Blogger is just what we want in a gluten-free diet. For extra cheesiness, stir in some vegan cheddar until melted to perfection.
do you want:
1 head cauliflower, cut the florets
7 Yukon Gold potatoes, cubed
1 cup raw cashews, soaked overnight
¼ cup nutritional yeast
1 cup vegetable broth
½ cup unsweetened vegan milk
½ lemon, juiced
1 teaspoon of garlic powder
1½ teaspoons salt
1 teaspoon pepper
½ cup breadcrumbs
Fresh parsley, to garnish
what do you do:
Preheat oven to 450 degrees. Bring a large pot to boil water.
Add the cauliflower and potatoes to the boiling water and cook for 10 minutes or until tender.
In a high-speed blender, add cashews, nutritional yeast, broth, milk, lemon juice, garlic powder, salt, and pepper. Blend until smooth.
Drain potatoes and cauliflower and add to a 9 x 13 casserole dish. Pour the cashew mixture over the top and mix until combined. Top with breadcrumbs.
Bake for 20 minutes or until golden brown on top. Garnish with chopped fresh parsley and serve hot.
For more recipes like this, see: