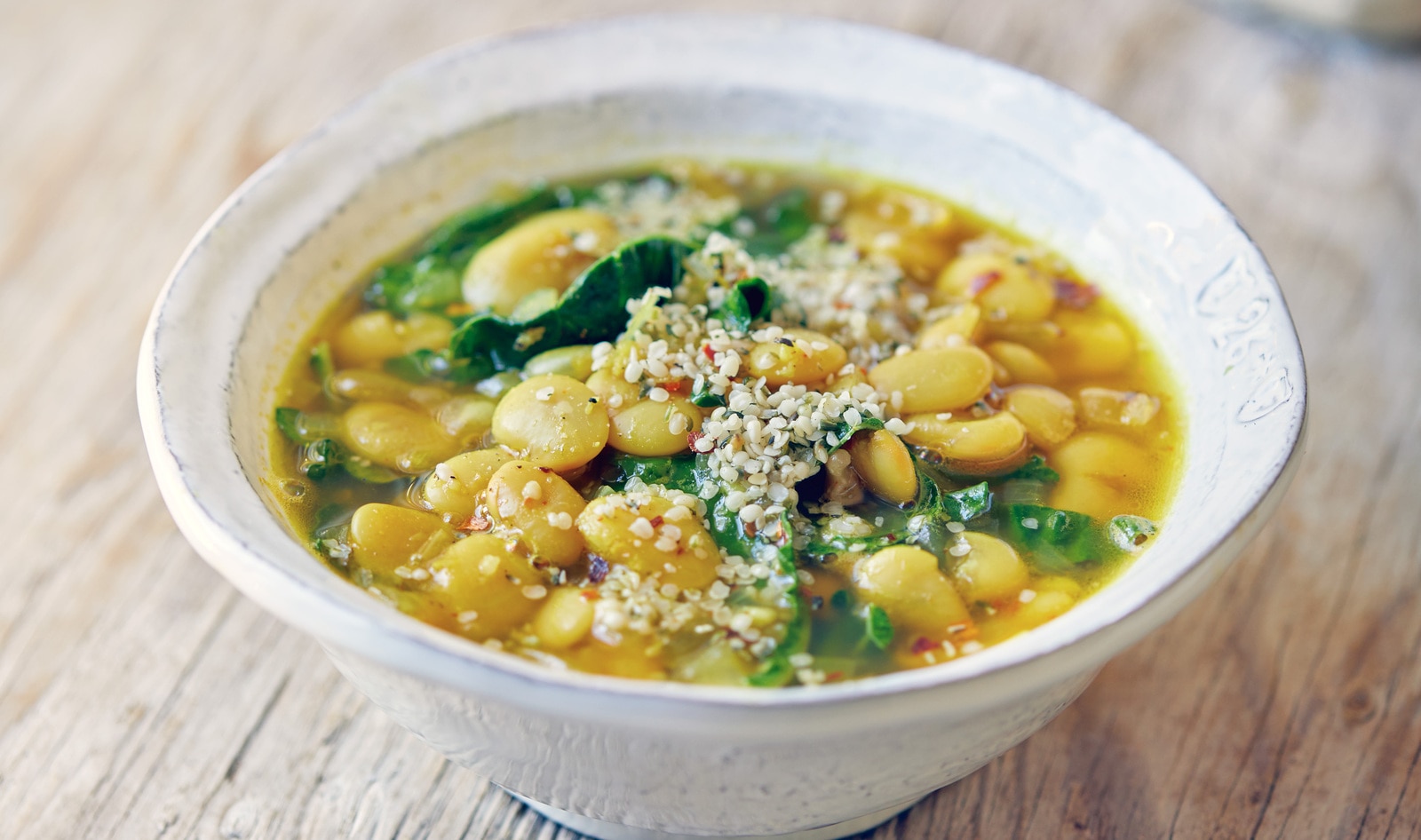 Double this recipe from The smart plant A cookbook for delicious, make-ahead meals. Choose spinach, kale, chard or collards for greens in this warming soup.
do you want:
2 tablespoons olive oil
1 yellow onion, finely chopped
1 tablespoon crushed garlic (about 5 to 6 cloves)
4 cups vegetable broth
3 cups cooked butter beans
Half a teaspoon of turmeric
½ teaspoon red chili flakes
¼ teaspoon salt
¼ teaspoon black pepper
2 cups dark leafy greens, shredded
1 tablespoon lemon juice
¼ cup flax seeds
what do you do:
In a large, heavy-bottomed saucepan over medium heat, heat olive oil. Add onion and fry for 5 minutes. Add the garlic and fry for 30 seconds, stirring constantly. Add the vegetable stock and stir in the beans, turmeric, red pepper flakes, salt and black pepper. Bring the mixture to a boil and then reduce the heat to simmer for 10 minutes.
Remove from heat and stir in greens and lemon juice. Let the soup simmer, covered, for 5 minutes, to allow the greens to wilt and soften. Serve hot, topped with flax seeds.