Vegnews
recipe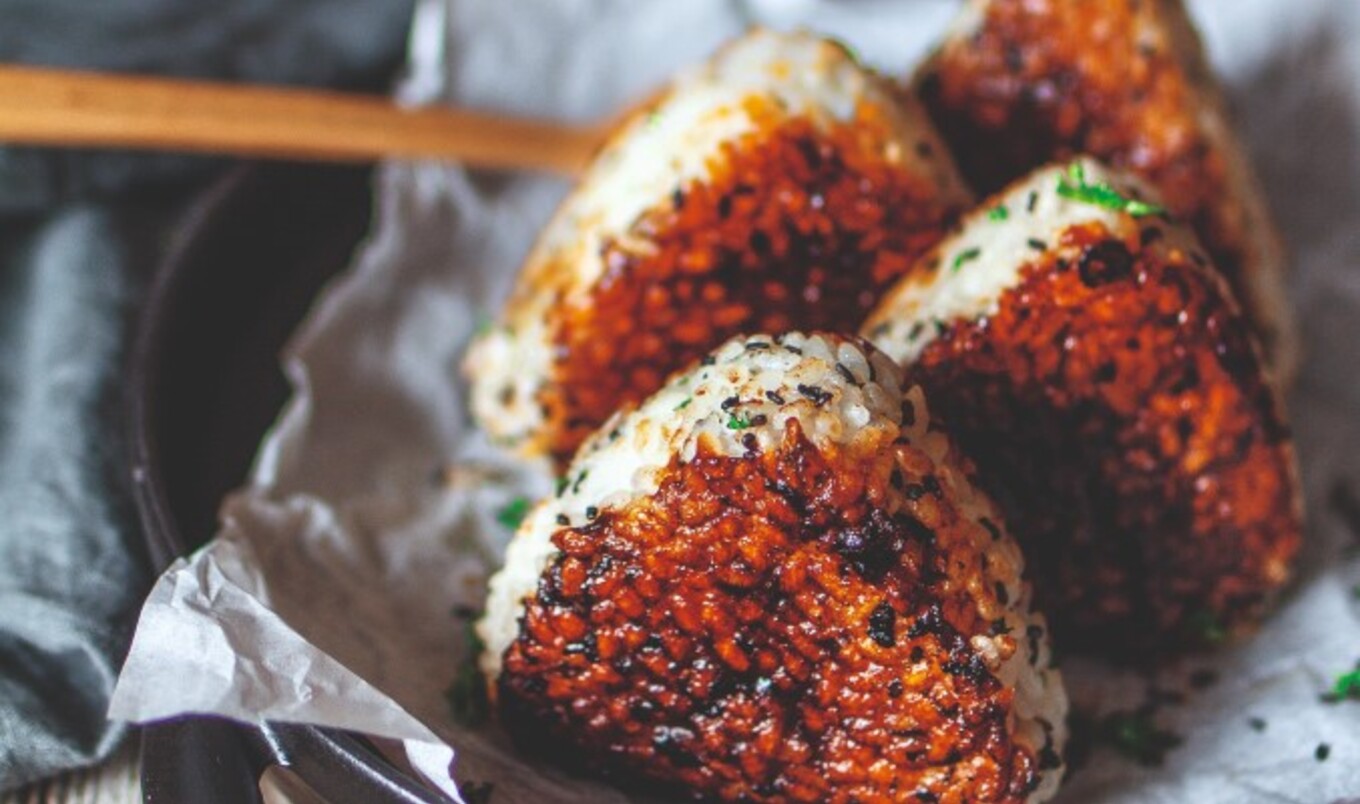 These traditional Japanese rice balls are tossed in a tangy sauce and grilled until crispy for an irresistible summer treat.
May 27, 2023
Break out your grill (or grill pan), because these delicious, savory Japanese specialties—from VBQ: The Ultimate Vegan Barbecue Cookbook About to become your new favorite cookout dish by Nadine Horn and Jörg Mayer.
do you want:
For the Japanese-style barbecue sauce:
¾ cup barbecue sauce
2½ tablespoons dark soy sauce
2½ tablespoons rice vinegar
2 tablespoons light soy sauce
1½ teaspoons toasted sesame oil
For the onigiri:
¾ cup sushi rice
1 tablespoon of rice vinegar
1 teaspoon agave nectar
¾ teaspoon salt
1 tablespoon black sesame seeds
¼ sheet nori seaweed, finely chopped
1 tablespoon finely chopped fresh parsley
what do you do:
For Japanese-style barbecue sauce, in a blender, add all ingredients and blend. Set aside.
For the onigiri, prepare the rice according to package directions. Let cool and season with vinegar, agave nectar and salt.
In a skillet over medium-low heat, toast the sesame seeds until fragrant, taking care not to burn them. Fold in the seaweed, parsley and sesame seeds and add to the rice. Wet your hands, shape the seasoned rice into four balls and mold each rice ball into a large triangle.
Brush each triangle with 1 tablespoon Japanese-style barbecue sauce and grill over direct heat for 3 to 4 minutes, until crispy.
For more recipes like this, see: