Humans have been eating shellfish for thousands of years. In fact, researchers believe that 165,000 years ago, South African cave-dwellers were feeding on bowls of crustaceans to survive. Just like their ancestors, in 2023, people still love seafood. But it's not about living anymore, it's about enjoying. According to the report, Americans eat an average of one billion pounds of shrimp per year.
But this excessive cost has an effect. Unlike thousands of years ago, shellfish has become big business. And the shrimp industry, in particular, is linked to a number of serious problems, including environmental destruction and poor animal welfare. However, alternatives are available.
Although it was once a niche, the market for plant-based seafood is growing. By 2031, reports suggest it could reach a value of $1.3 billion. That means more vegan fish options, but also a lot more vegetarian shrimp. That said, there's no need to wait another nine years to get your hands on some plant-based shellfish, as there are already plenty of options on the market. If you have the time and patience, you can also make vegetarian shrimp at home using simple plant-based ingredients.
We've rounded up some of our top vegan shrimp brands and recipes, but first, let's take a closer look at the problems with the conventional shrimp industry.
What's wrong with conventional shrimp?
It's not just Americans who love to eat shrimp. Shellfish is also loved in the UK (where it is referred to as prawn, although it is technically a different species) and throughout Europe, especially in the south. Japan and China (the world's largest seafood consumers) are also two huge markets for shrimp.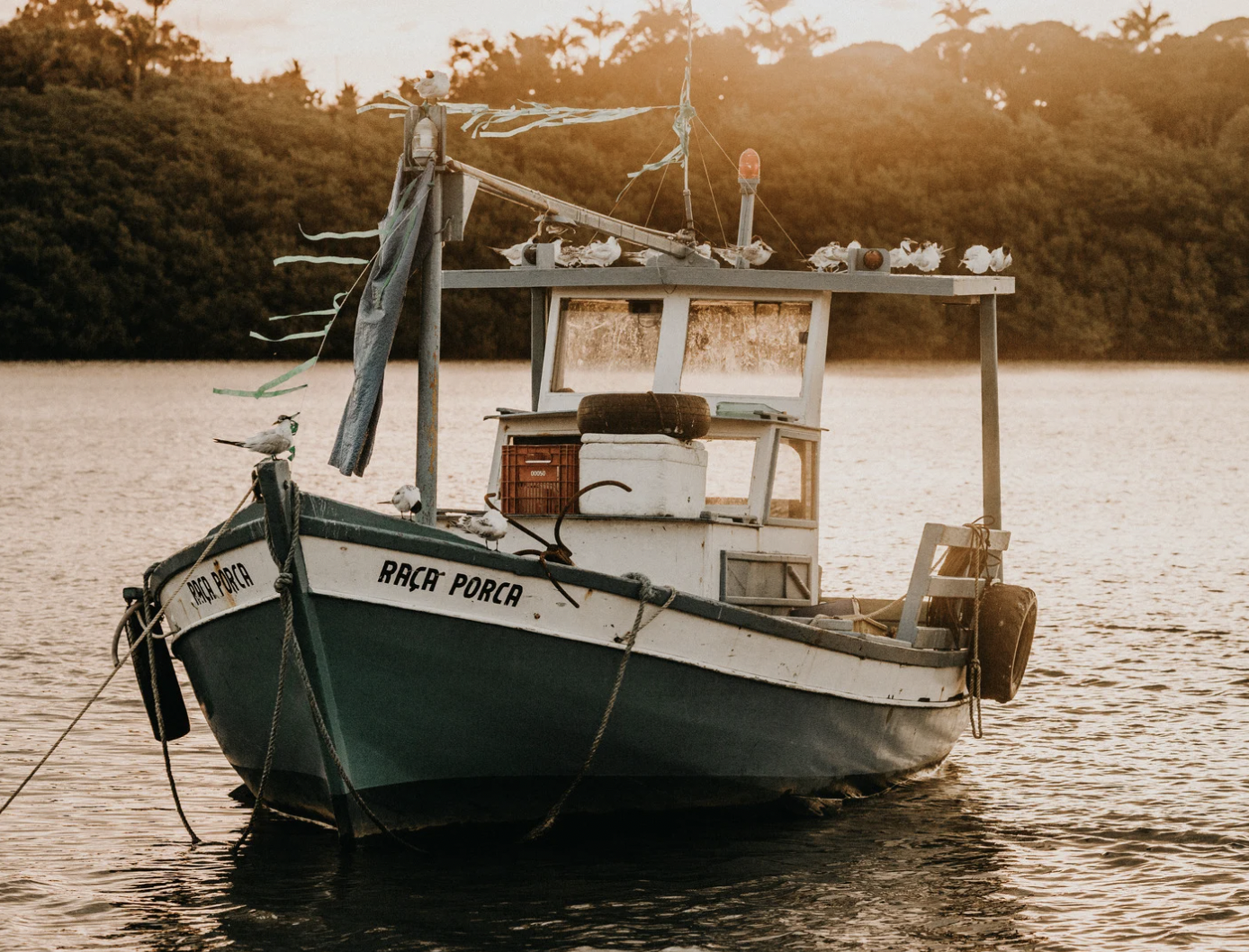 Canva
However, besides China, the three largest producers of shrimp are Thailand, Indonesia and Vietnam. Production of the latter was expected to exceed 980,000 tonnes last year and the US is its largest customer. But all this comes at a significant environmental cost.
Mangrove destruction
Over the past 30 years or so, shrimp farming in Vietnam has lost most of its mangrove forests. In Thailand, research suggests that from 1975 to 2004, about 50 to 65 percent of mangroves were lost to shrimp farming.
This is a big problem because, as highly efficient carbon sinks, mangroves (semi-aquatic trees that grow in coastal waters) are essential in the fight against the climate crisis. In fact, some research suggests that they are better at sequestering carbon than rainforests, as they can store carbon in their roots for potentially thousands of years. But, due to shrimp farming, other forms of agriculture and the timber industry, the world has already lost 35 percent of them.
The process of clearing mangroves also emits significant amounts of carbon dioxide—more than the entire country of Myanmar, according to one study. Also, further research suggests that due to this effect, eating one kilogram of shrimp can cause four times the greenhouse gas emissions of the same amount of beef.
Turtle by catch
Most of the shrimp on the market (about 90 percent in the U.S.) comes from farms in Asia or Central America, but, while it is declining, wild shrimp fishing remains a significant industry. In 2019, for example, Georgia fishermen caught more than 2.6 million pounds of shrimp. But this type of shrimp also brings its own environmental problems.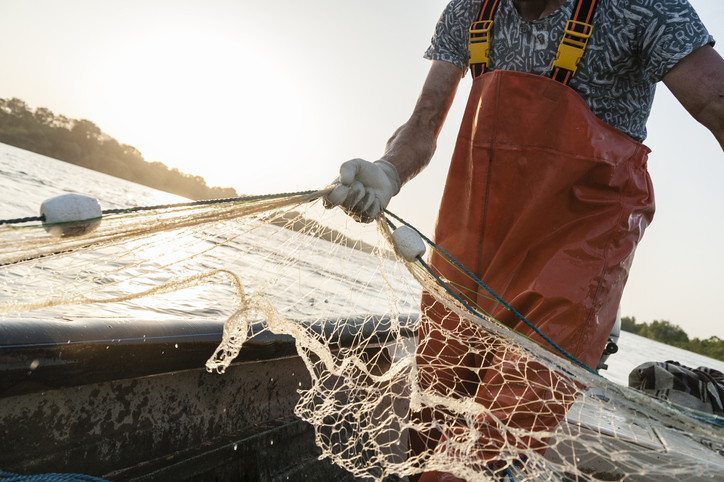 The Getty
To catch wild shrimp, trawlers drag nets to the bottom of the ocean. But, because they are unable to distinguish between a shrimp and another marine species, this results in a lot of bycatch. According to the Turtle Island Recovery Network, shrimp nets are the number one killer of sea turtles.
animal feelings
All environmental issues aside, there is another big issue with the shrimp industry: animal sentience.
Like other crustaceans and fish, research confirms that shrimp feel pain. But on farms, they are often subjected to brutal mutilations, such as the removal of eye stalks. Eye stalks are removed from breeding shrimp or prawns (which control the animal's ovaries) to improve egg production.
Crustacean Compassion, a non-profit organization dedicated to the welfare of animals such as crabs, lobsters and shrimp, states that "the practice is a violent solution to fertility problems caused by captive conditions." It noted that the procedure is not only painful but also affects the shrimp's sensory perception and immune system.
What is vegan shrimp?
Enjoying the taste and texture of shrimp doesn't have to come with environmental and ethical issues, because vegan shrimp exists.
The shellfish-free option can be made with a variety of ingredients, but konjac, an Asian root vegetable, is probably the most common. This is because the scent is slightly fishy and the mouthfeel is like shrimp meat.
Other ingredients brands often use to make vegan shrimp include soy or pea protein, which is often flavored with seaweed. At home, DIY vegan shrimp recipes often call for ingredients like hearts of palm, tofu, or oyster mushrooms.
Vegan shrimp brand
If you've got a taste for shrimp, but don't mind the cruelty or environmental damage that goes along with it, these vegan brands offer more ethical, more sustainable options.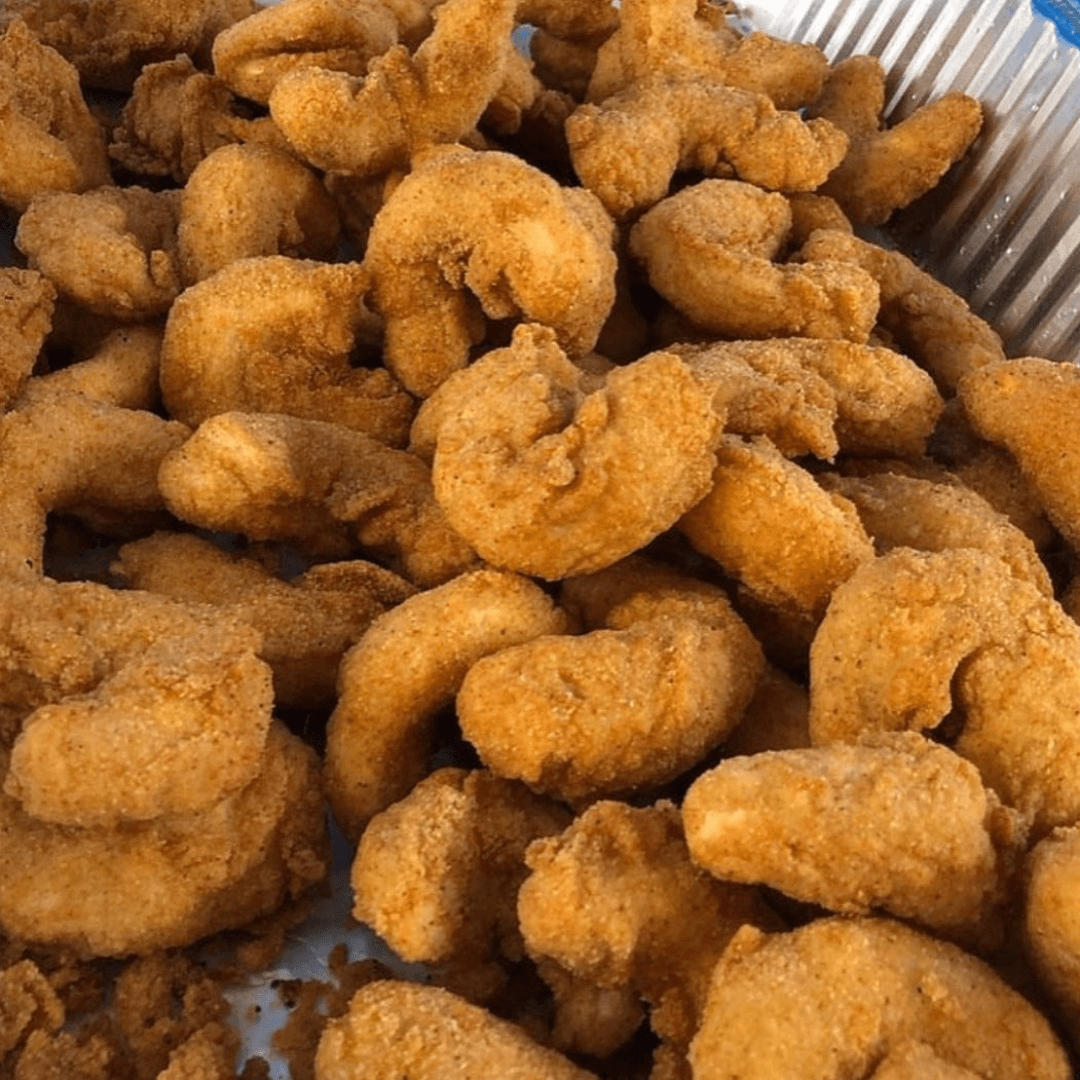 Good2Go Veggies
1 Good2Go Veggies
Good2Go Veggie's vegan shrimp has an unlikely origin story—one of its creators, Dwight Culbreath, also owns a seafood restaurant. He decided to get involved with the brand after his wife urged him to consider adding more plant-based options to the menu, and so, Shock'n Shrimp was born. Made with konjac powder, nori and more plant-based ingredients, you can be satisfied that this vegetarian shrimp will taste like the real thing. Not least because it bears the stamp of approval of a true seafood expert.
Find out more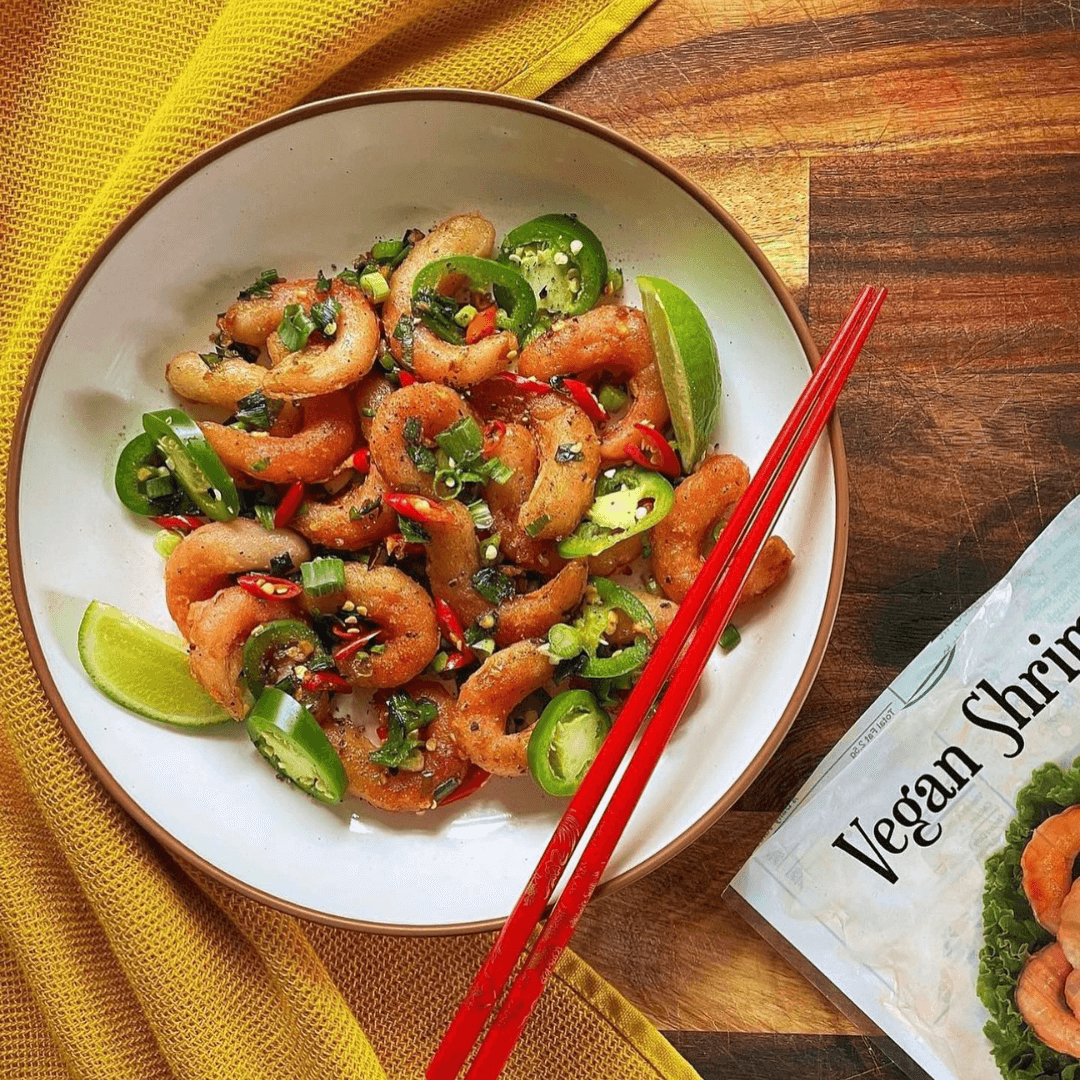 All Vegetarian Inc.
2 All Vegetarian Inc.
Founded in 1993, All Vegetarian Inc. is a family business focused on creating the most realistic tasting, delicious vegetarian meat and fish alternatives. Based in Northern California, its target market is Americans, but all of its products are made in Taiwan, where mock meat was popular long before its rise in the West. Made with pea and seaweed extracts, the brand's vegan shrimp is one of its best-selling products. The brand makes vegan drumsticks, bacon, chicken breast, tuna, eggs and more.
Find out more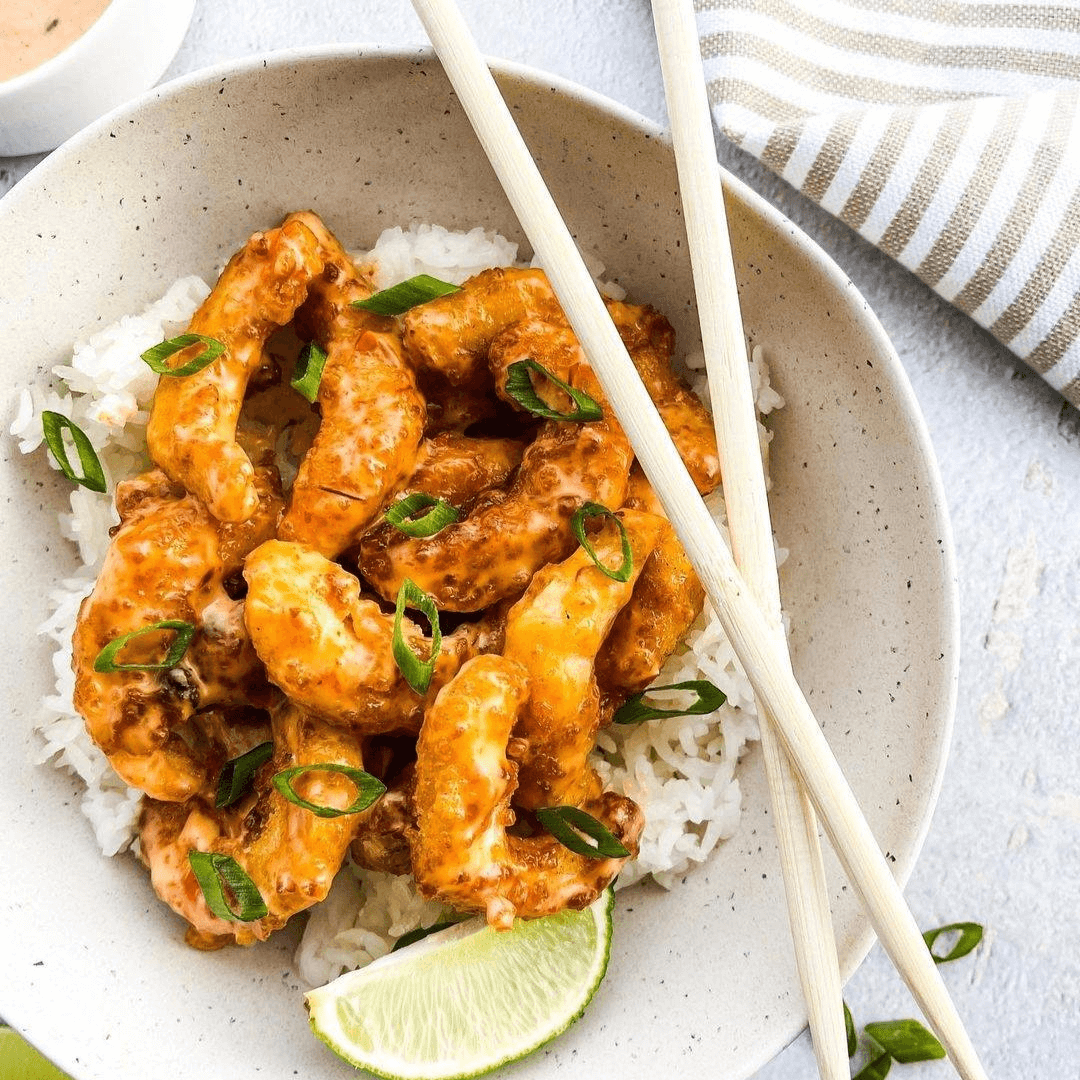 Sophie's Kitchen
3 Sophie's Kitchen
Sophie's Kitchen strives to create vegan seafood products that offer the same taste and texture as their conventional counterparts, only without the environmental impact. Its crispy plant-based breaded shrimp is ideal for breakfast on its own, fried up, or in a taco with avocado, lime and a touch of Cajun spice.
Find out more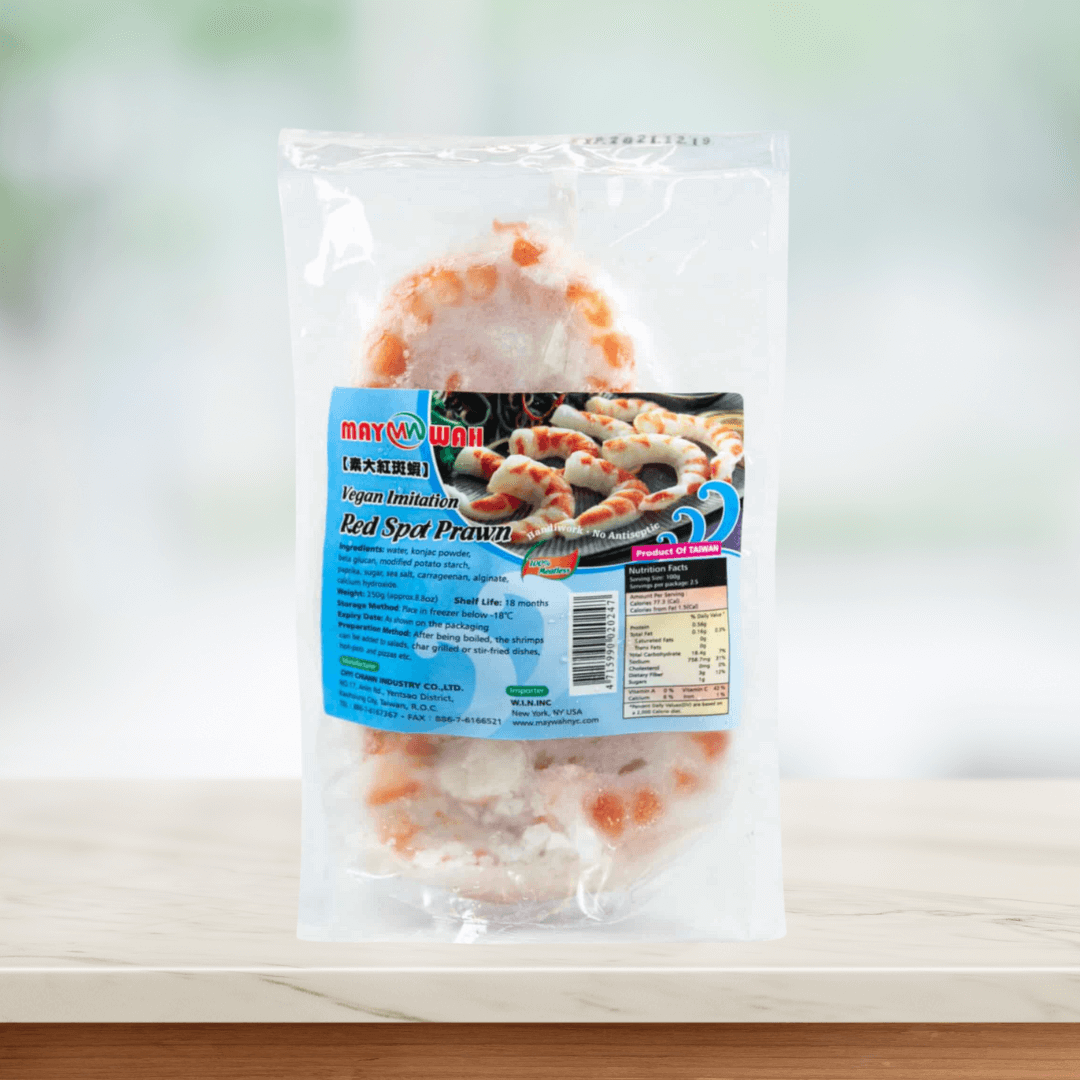 Lily's Vegan Pantry
4 Lily's Vegan Pantry
Lilly's Vegan Pantry, formerly called May Wah Vegetarian Market, offers expertly prepared, realistic vegan meats. And that's because the store — originally a small local business in Chinatown, New York — has been around for more than 25 years. It was created by Lee Mi Hg, who started her own line of vegetarian products after moving to the US from Taiwan and began to miss the wide range of mock meats on offer back home. The brand offers its konjac-based vegan shrimp in a variety of formats, including red spot shrimp, vegan shrimp balls, and vegan shrimp rolls.
Find out more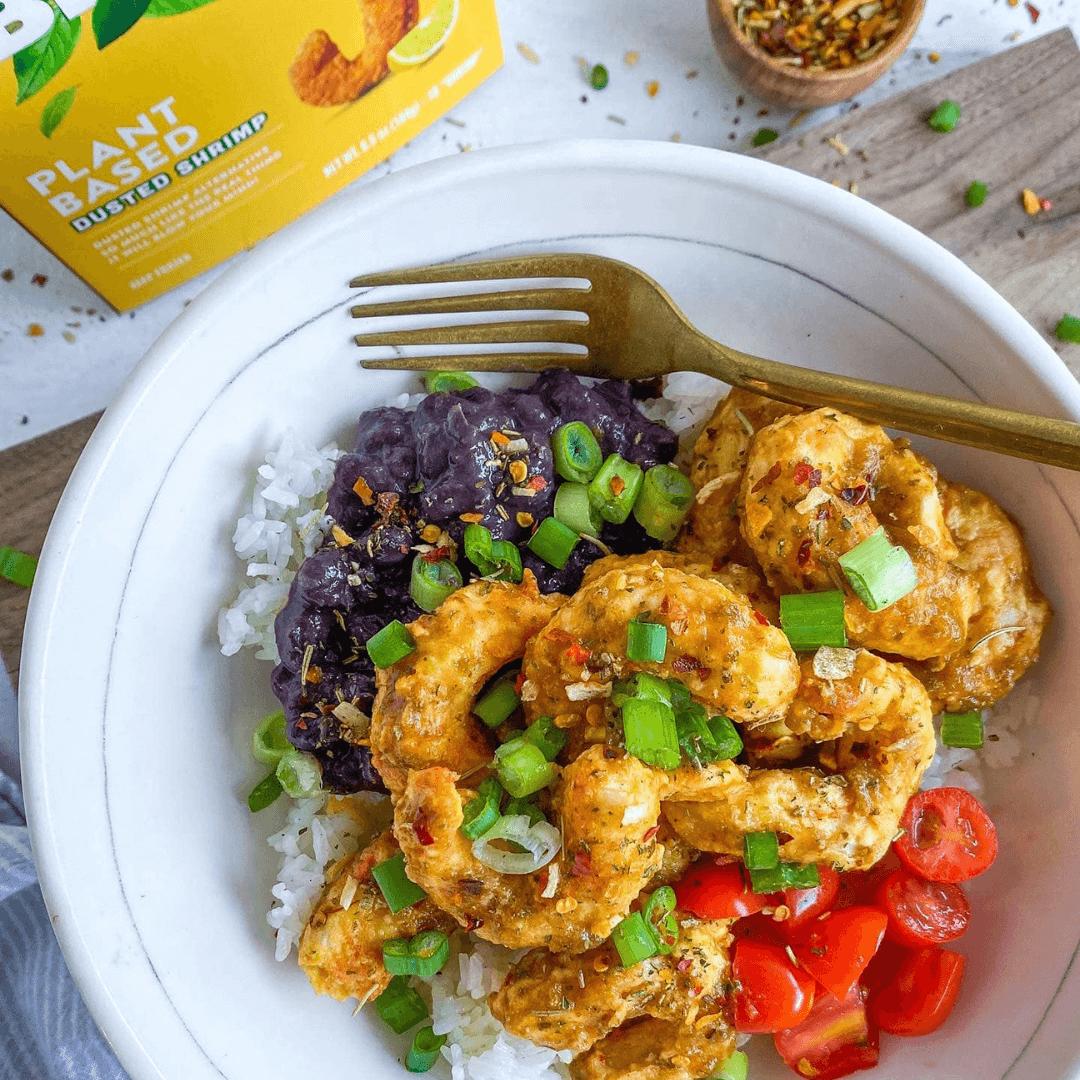 Plant Based Seafood Co
5 Plant Based Seafood Co.
Like Good2Go Veggie, The Plant-Based Seafood Co. Created by seafood industry professionals After seeing "unacceptable" practices, mother-and-daughter duo Shelly Van Cleave and Monica Talbert decided to go vegan seafood and haven't looked back. The brand's hand-battered mind blown coconut shrimp, which are gluten-free, are the perfect taco ingredient. Alternatively, you can enjoy it in a salad, with a sweet chili dip or with some Dijon mustard.
Find out more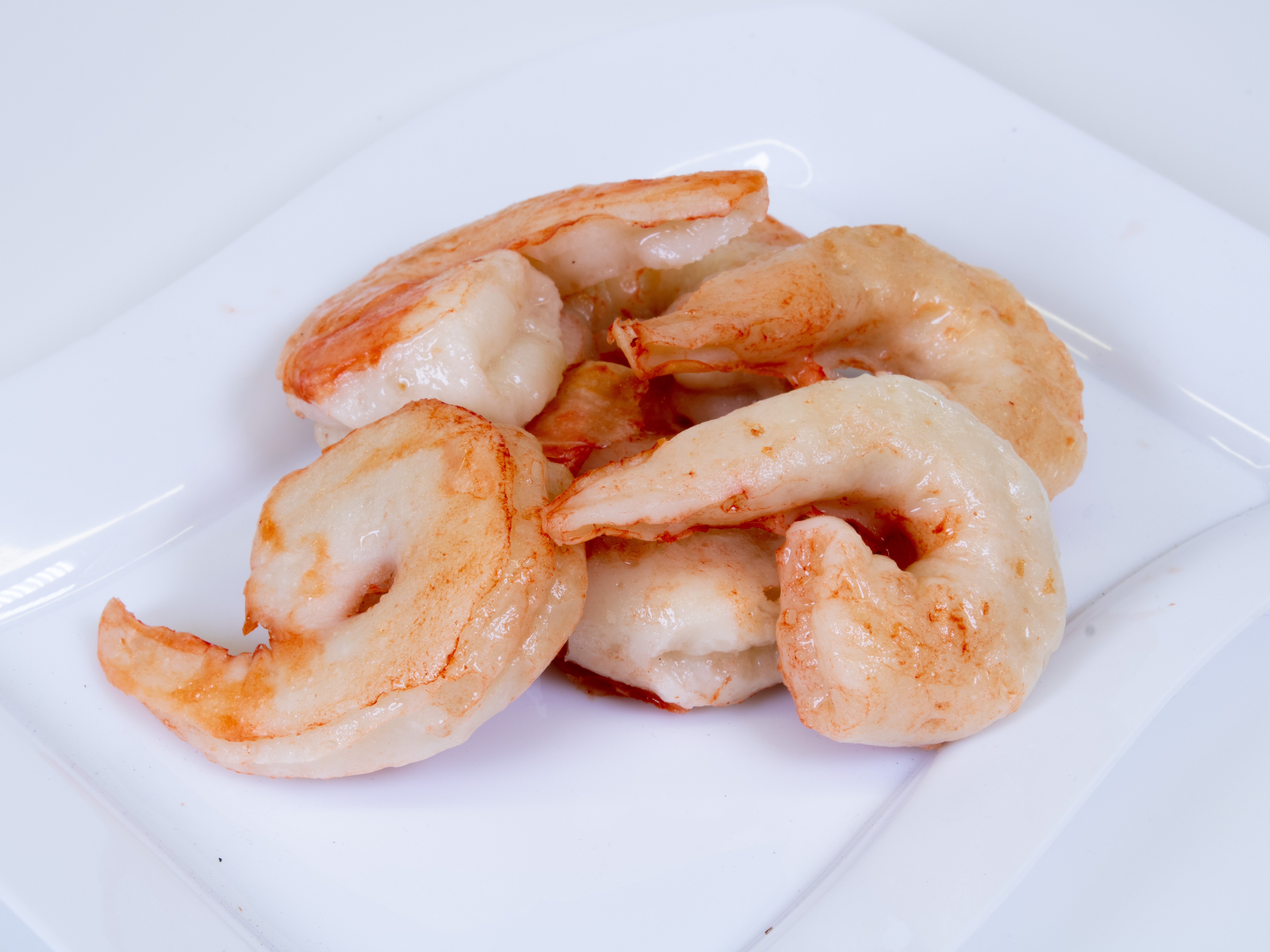 ISH
6 ISH
Launched in 2020, ISH is committed to producing vegan seafood with sustainability, human health, animals and the environment in mind. The company's flagship product is made with shrimp, green coconut, konjac and soy protein to ensure great taste and nutritional value without harming the planet. The shrimp won't hit store shelves until next year, but it's already making the rounds at select restaurants and fine dining diners.
Find out more
Vegan Shrimp Recipe
If you like to take on new challenges in the kitchen, you can skip the branded options and make vegan shrimp at home instead. Whether you're a tofu-lover, a fan of mushrooms, or enjoy experimenting with different meat options, there are multiple ways to put your own stamp on this shellfish-free treat.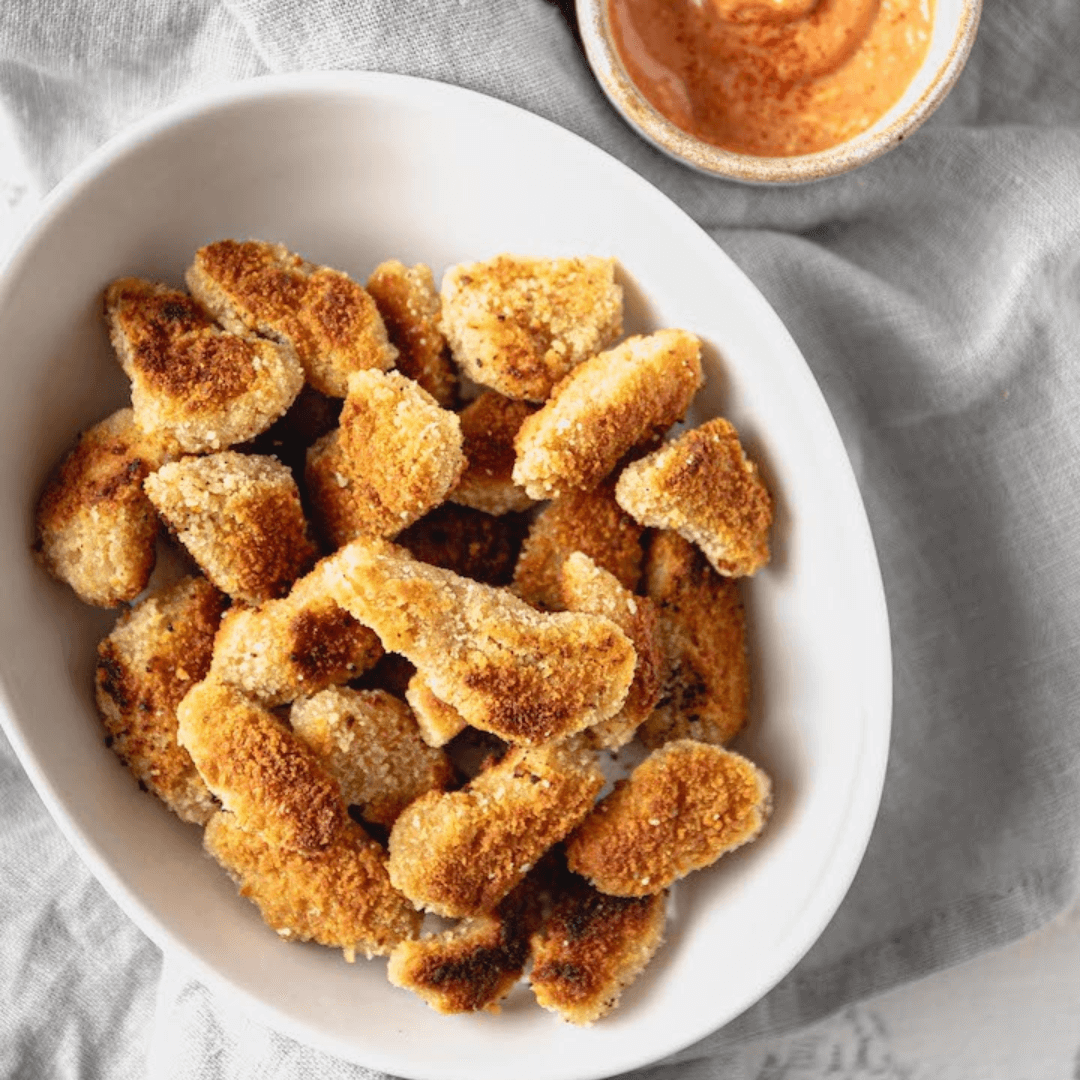 spoon of kindness
1 Vegan Shrimp with Soy Curls
Soy curls (basically dehydrated strips of soy protein) are cheap, versatile and easy to cook. Although they're initially quite bland in flavor, they're great at soaking up flavors when you marinade them, making them the ideal blank canvas for vegan shrimp. This shrimp recipe suggests that you marinate the soy curls in vegetable broth, paprika, garlic powder, and salt before breading, frying, and serving with vegan cocktail sauce.
Get the recipe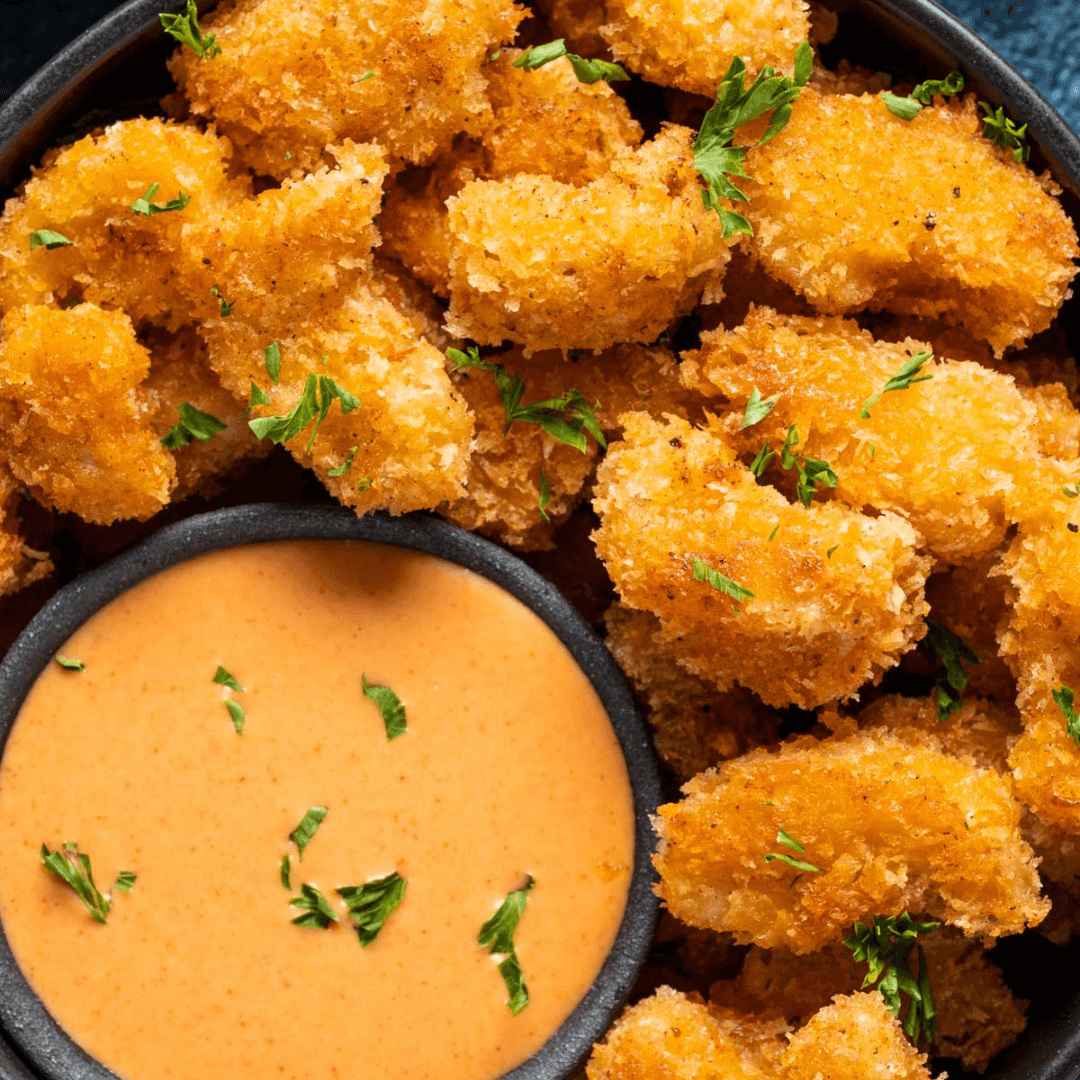 It's vegan love
2 Vegan Shrimp with King Oyster Mushrooms
Mushrooms, in general, are a great meat substitute. But king oyster mushrooms are especially known for their meaty texture and delicious flavor, making them the ideal base for this vegetarian popcorn shrimp recipe. With just a few simple steps, this is a great recipe to whip up when you're hosting friends or family, or when you want something crispy and fried.
Get the recipe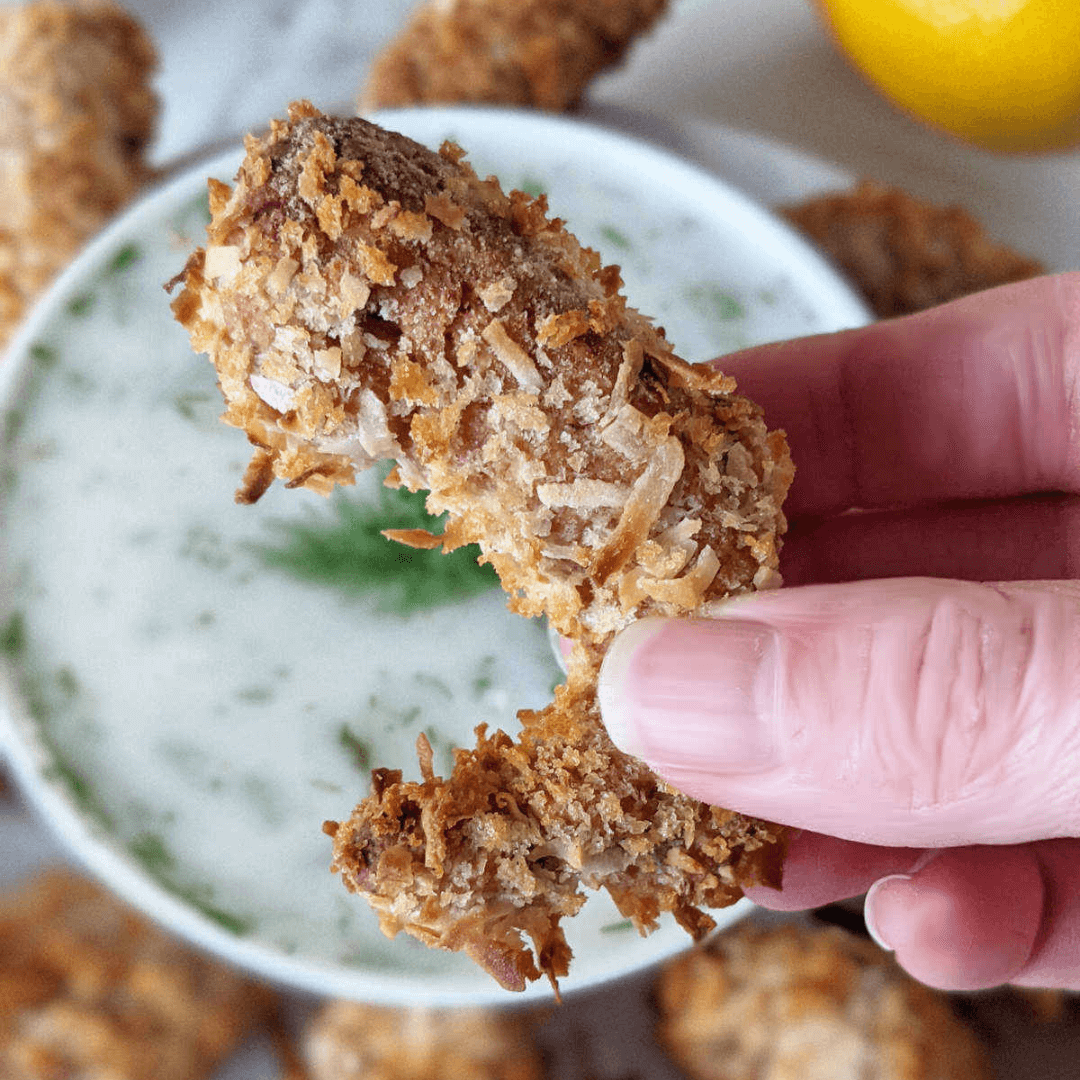 Health is my lifestyle
3 Vegan shrimp with essential wheat gluten
Rich in protein, essential wheat gluten (the base of seitan) provides a meaty texture to this shrimp recipe. Old Bay seasoning is added for a hint of seafood flavor, but it's the kelp, a form of seaweed, that really gives this vegan shrimp its fishy flavor. This is a great recipe for those who prefer using an air fryer over the conventional method.
Get the recipe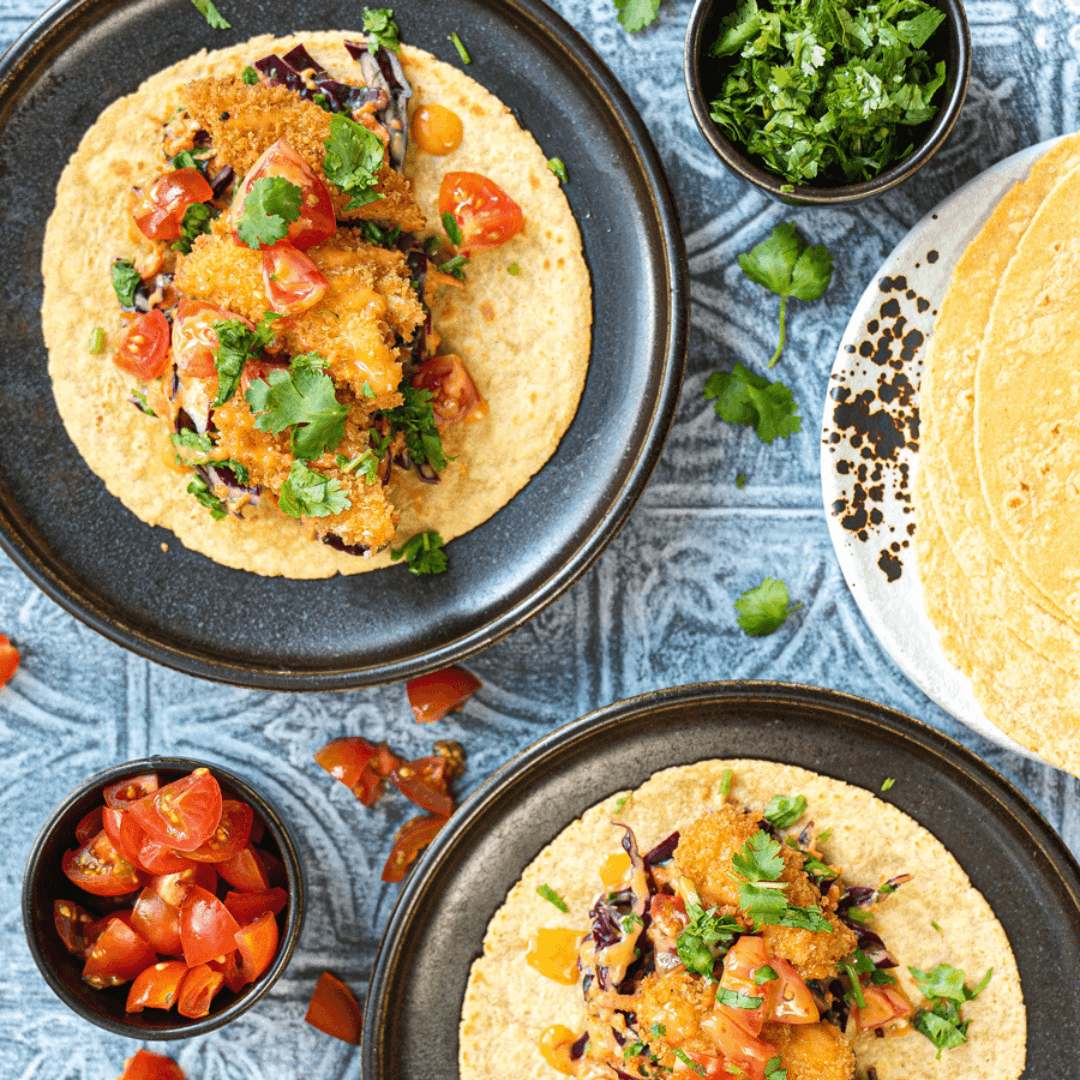 The Ag Veg
4 Vegan Prawns with Heart of Palm
Heart of palm (a crunchy vegetable from the cabbage palm tree) may have a tough exterior, but the inside is meaty and fleshy, making it an ideal shellfish substitute. This vegan shrimp taco recipe recommends that you coat the plant-based ingredient in panko breadcrumbs, paprika, flour, garlic, and egg replacer before air-frying and serving with Bang Bang sauce and slaw.
Get the recipe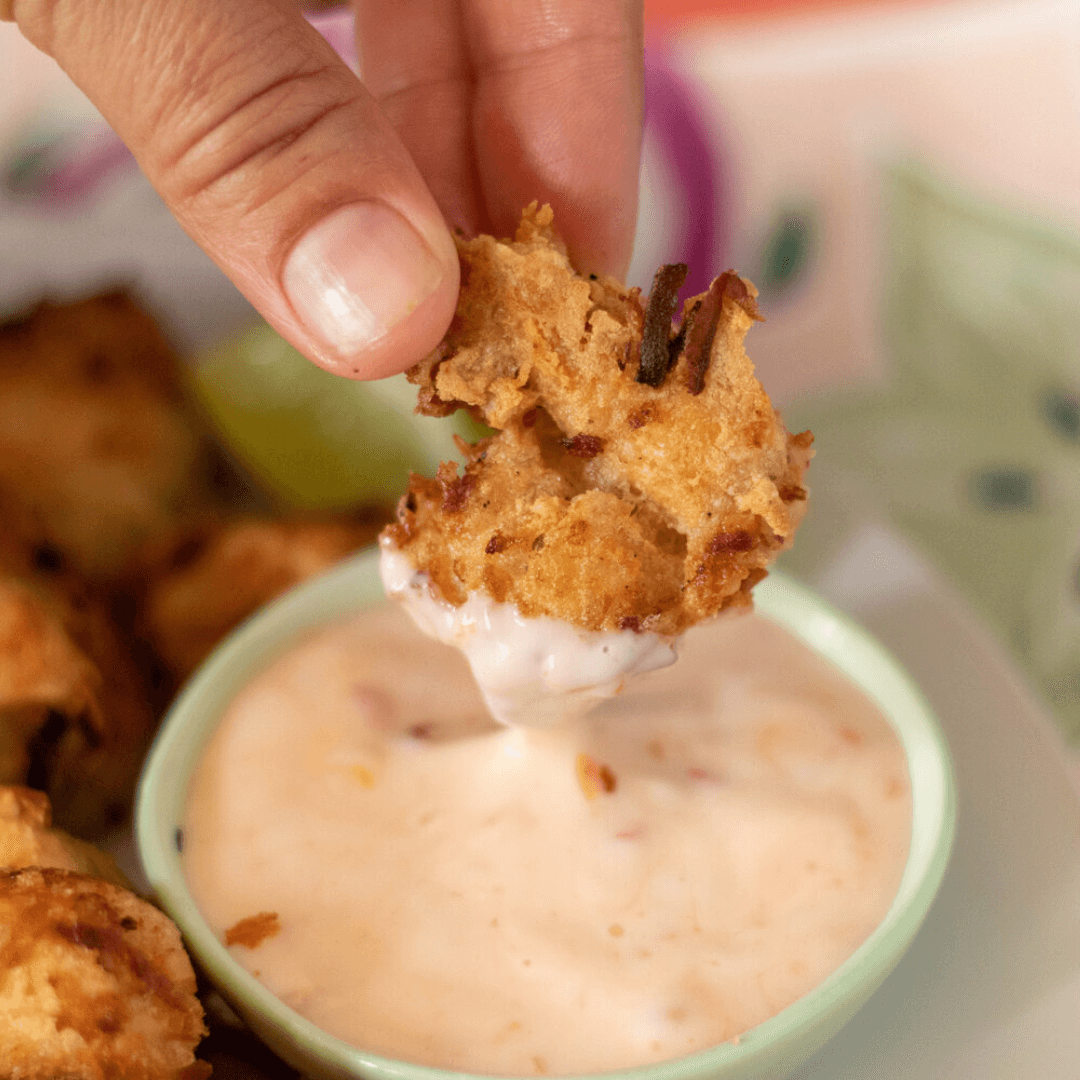 86 beats
5 Vegan Shrimp with Tofu
Finally, this vegan shrimp recipe features the classic, tried and tested vegan ingredient: tofu. The tofu itself has a soft, meaty feel, similar to shellfish, while the crunchy, crunchy texture associated with popcorn shrimp comes from a batter made with panko breadcrumbs and shredded coconut, plus vegan yogurt and milk. For a delicious dip on the side, serve with vegan chili lime sauce.
Get the recipe
To know more about vegetarian seafood, read: