Whether you've just baked a batch of homemade granola or got a bag from a grocery store, you're likely pondering how you're going to eat it all.
I bet your first thought was yogurt, right?  I mean, when we talk granola, 9 times out of 10 we're throwing it on top of yogurt. But what else can you eat with granola?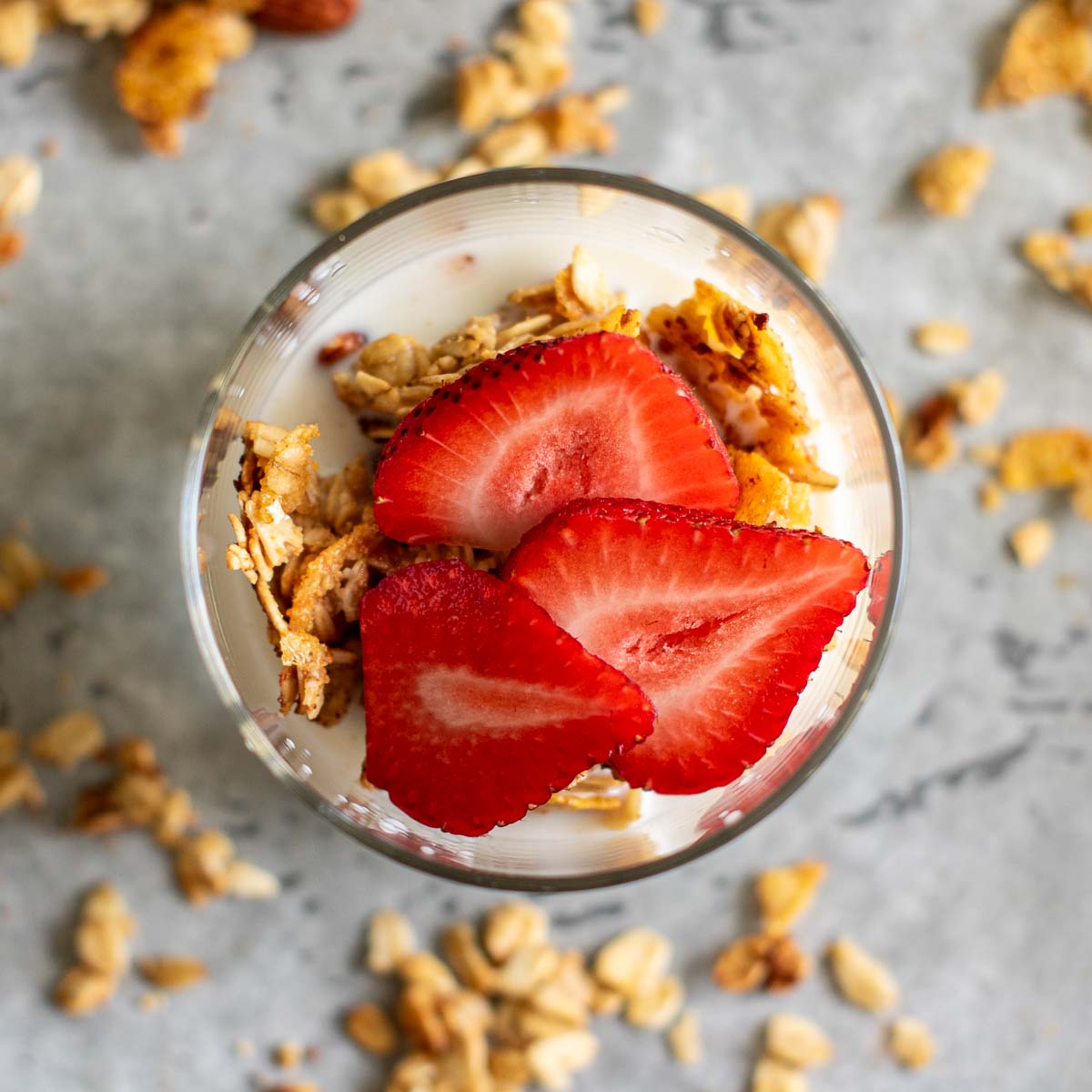 Granola is more than a breakfast cereal: it's a versatile ingredient that can be used in many different recipes! So let's step out of the yogurt zone: from traditional ways to some delicious inventive ideas, here you'll find easy recipes to top with granola. 
Jump to:
🥛How to eat granola with milk
This is probably the simplest way to have granola: pour some milk over your granola and toss in your favorite fresh fruit.
My go-to is whole wheat milk with a handful of berries, maybe even a drizzle of apple honey. Super easy, no fuss, and totally satisfying.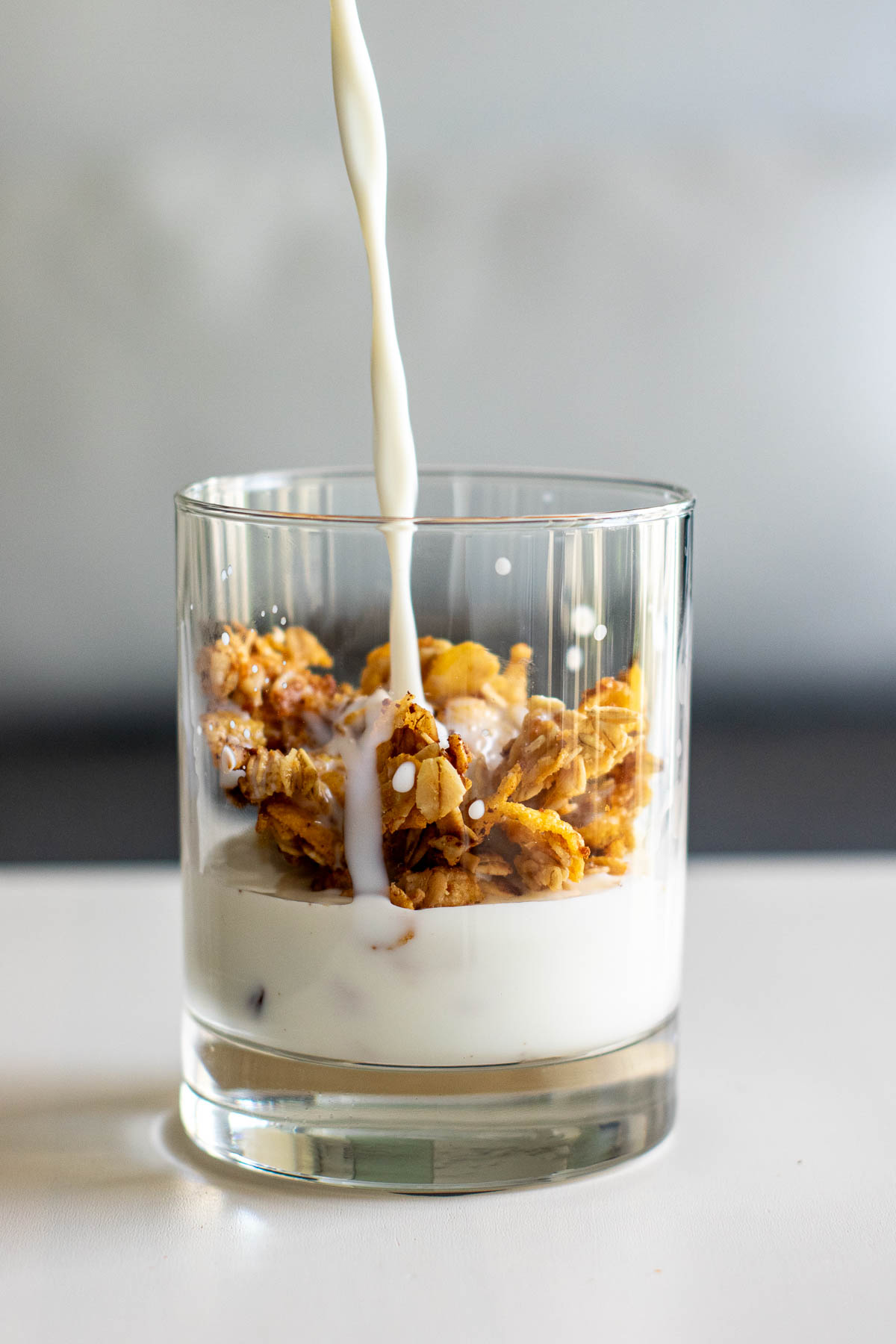 If you want to innovate (and love strawberries), try it with strawberry milk — it's like next-level goodness!
🥜Personalized trail mix
Create your own trail mix by throwing granola into the mix with nuts, seeds, dried fruits, and maybe a few chocolate chips. Perfect for on-the-go munching — hiking, working, or just needing a quick pick-me-up.
My banana bread granola is a trail mix by itself — perfect for busy days!
🍓Top a fruit salad with it
Spice up your fruit salad game by tossing granola into the mix. Berries, citrus fruits, tropical vibes — granola buddies up with them all!
Adding granola introduces a satisfying crunch and nutty flavor, and the combination of the juicy fruits with the crunchy granola creates a contrast that makes your fruit salad not only delicious but also more filling and satisfying.
Try adding a pumpkin spice granola to a fall fruit salad: it's a perfect and light combination for the cozy season.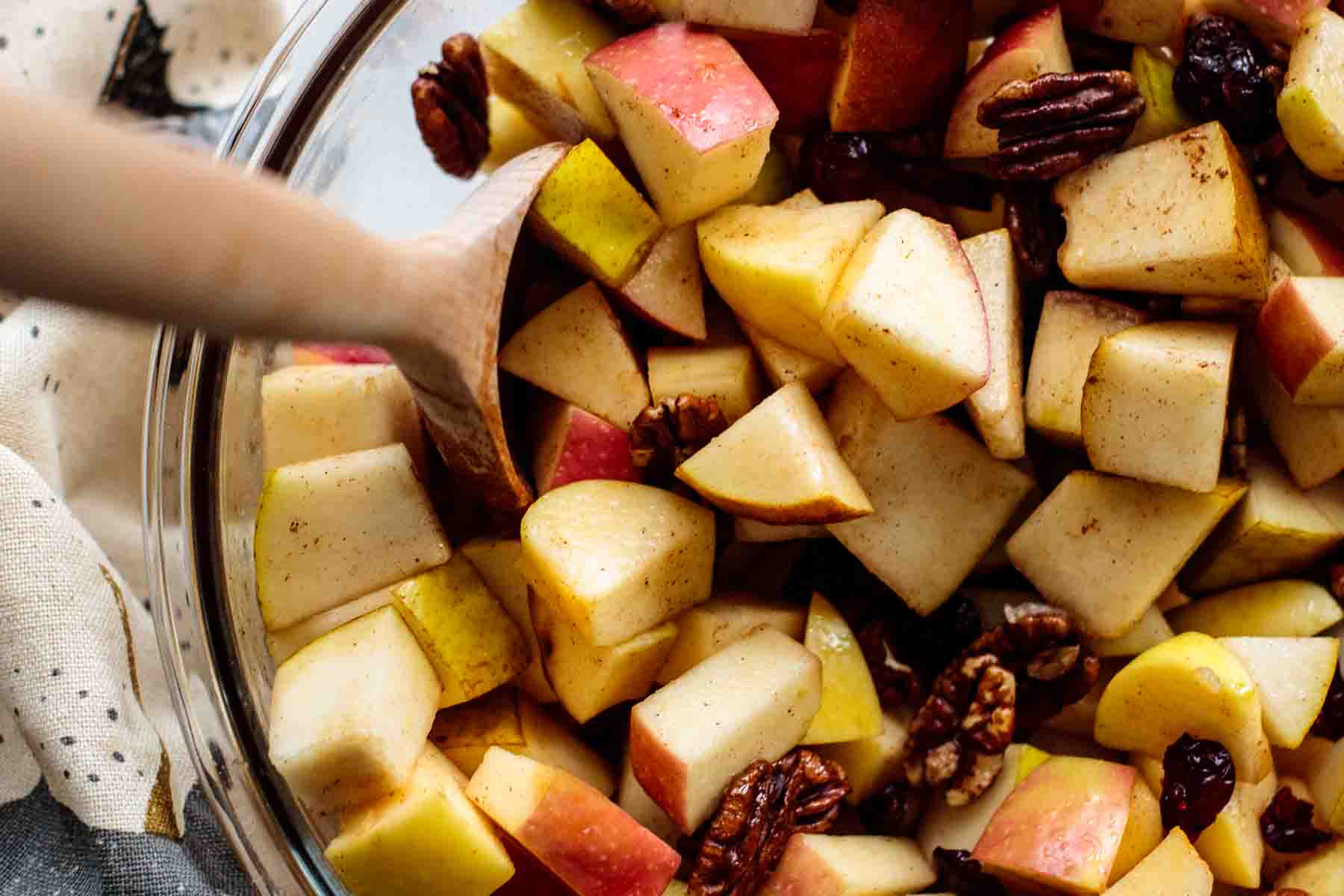 🧋Add it to smoothies (and smoothie bowls)
Add granola to smoothies and smoothie bowls for an extra crunch. Whether blended into the smoothie itself or used as a topping, granola adds texture and extra flavor.
Feeling tropical? A coconut granola is a great option to top a mango smoothie or a mango smoothie bowl.
🥞Have it with pancakes or waffles
Amp up your breakfast game by tossing granola on top of a stack of pancakes or waffles and drizzling on some syrup. The combination of fluffy and crunchy creates a delicious contrast, making your breakfast extra special.
Feeling adventurous? Mix granola right into the pancake batter. I do it for my dairy-free pancakes — throw in half a cup of my favorite granola before flipping them.
Cereal pancakes with granola and some apple syrup make an amazing and funny breakfast!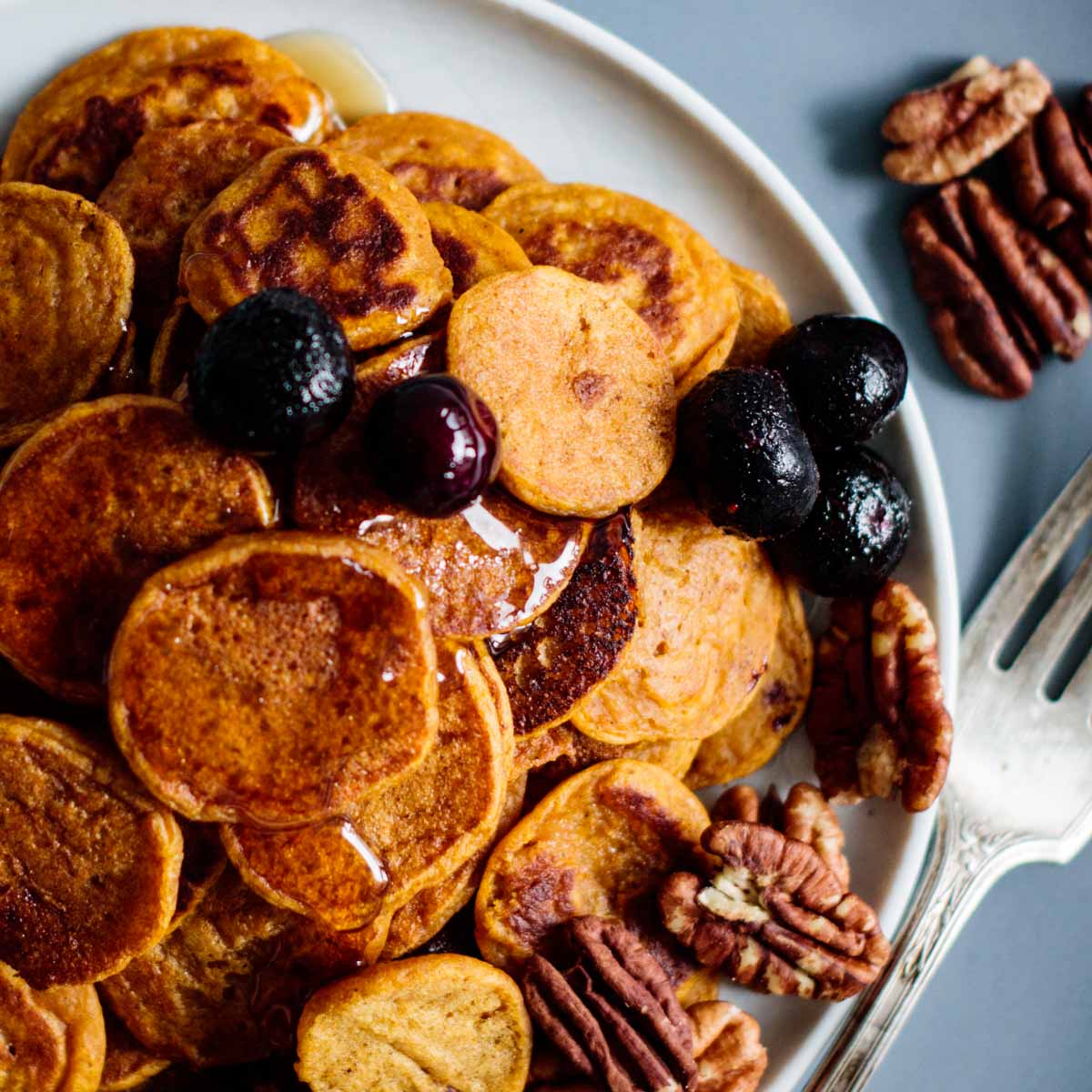 🍐Use as a topping for baked apples or pears
Sprinkle that favorite granola of yours over baked apples or pears for a crispy, flavorful fruit dessert. Perfect for cozy evenings.
🫐Eat with compotes
Whether it's a berry compote or a spiced apple compote, you're in for a flavor explosion. Trust me, it's addictive!
My favorite pairing is spring granola with blueberry compote: the warmth of this granola with the juiciness of the blueberries create an unique flavor —an afternoon treat like no other.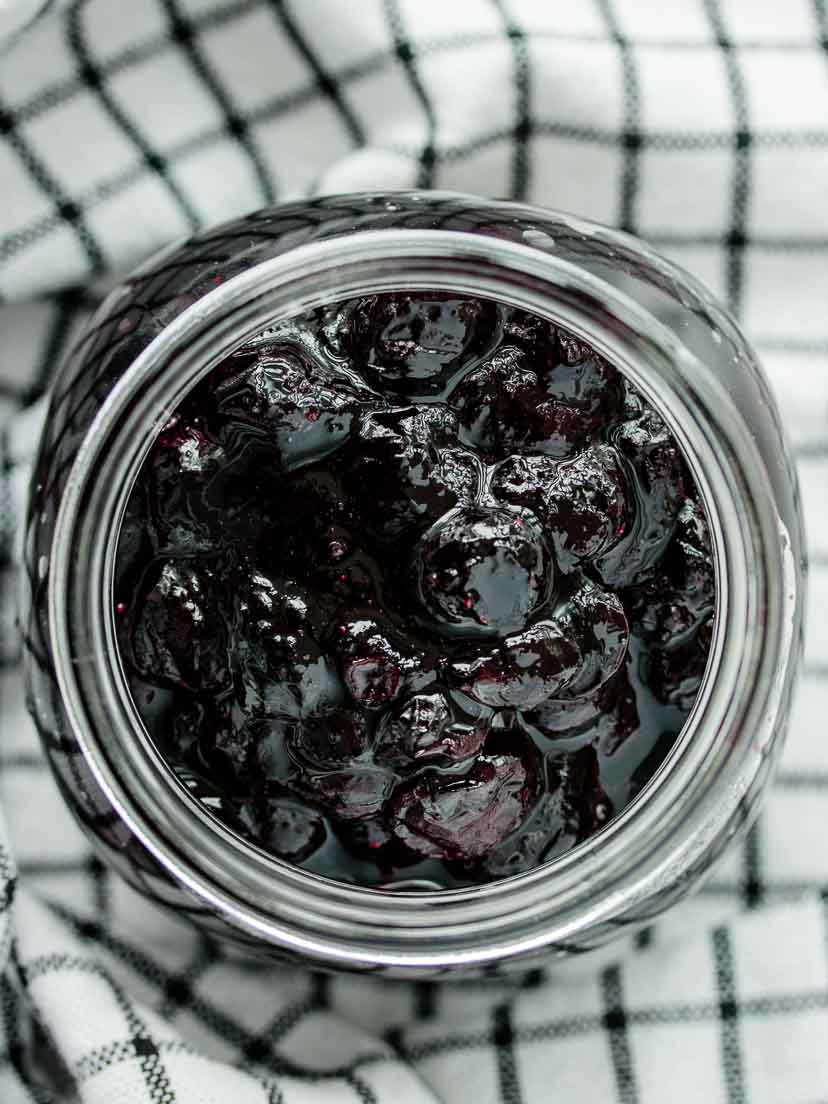 🍧Top ice cream
Elevate your ice cream game by using granola as a topping. Classic vanilla or wild flavors, the crunch adds a perfect contrast to the creamy sweetness.
🍎Mix it with apple butter or sauce
Mix granola with applesauce or apple butter for a delicious spread. Top your toast or fill those pastries — it's a combo that just works.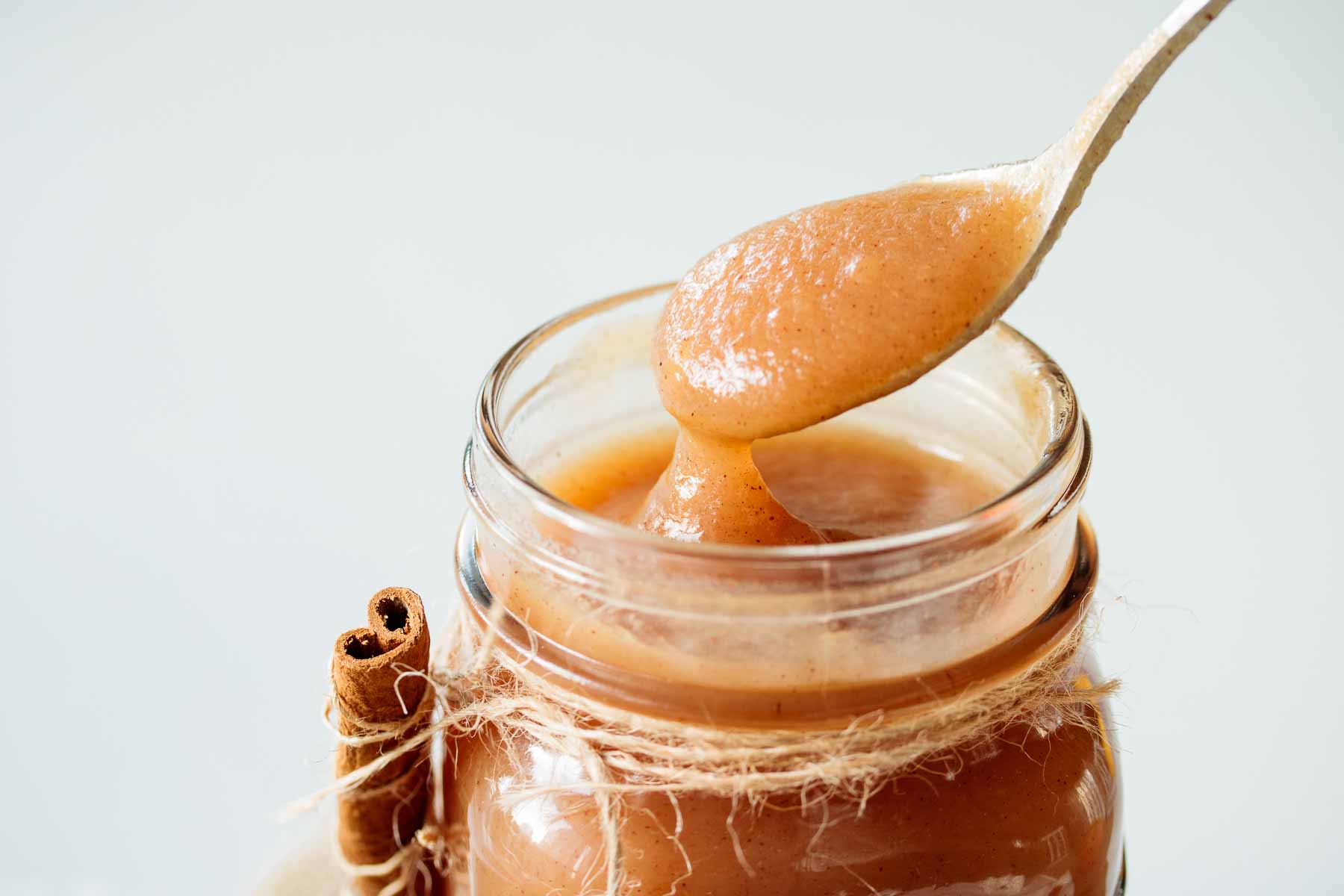 🧇Bake it on top of a sweet bread
Want a crunchy twist to your sweet bread? Bake granola on top of a sweet bread for a crispy crust. Adding a layer of granola on top before baking adds a unique texture and flavor to the baked goods.
Try adding pumpkin spice granola on the top of an apple bread. It's fall perfection in every bite.
🍏Use in fruit crisps
Sprinkle granola on top of fruit crisps for that extra crunch. Classic apple crisp or fruity experiments—granola's the secret to crispy perfection.
I love adding cornflake granola when making fruit crisps!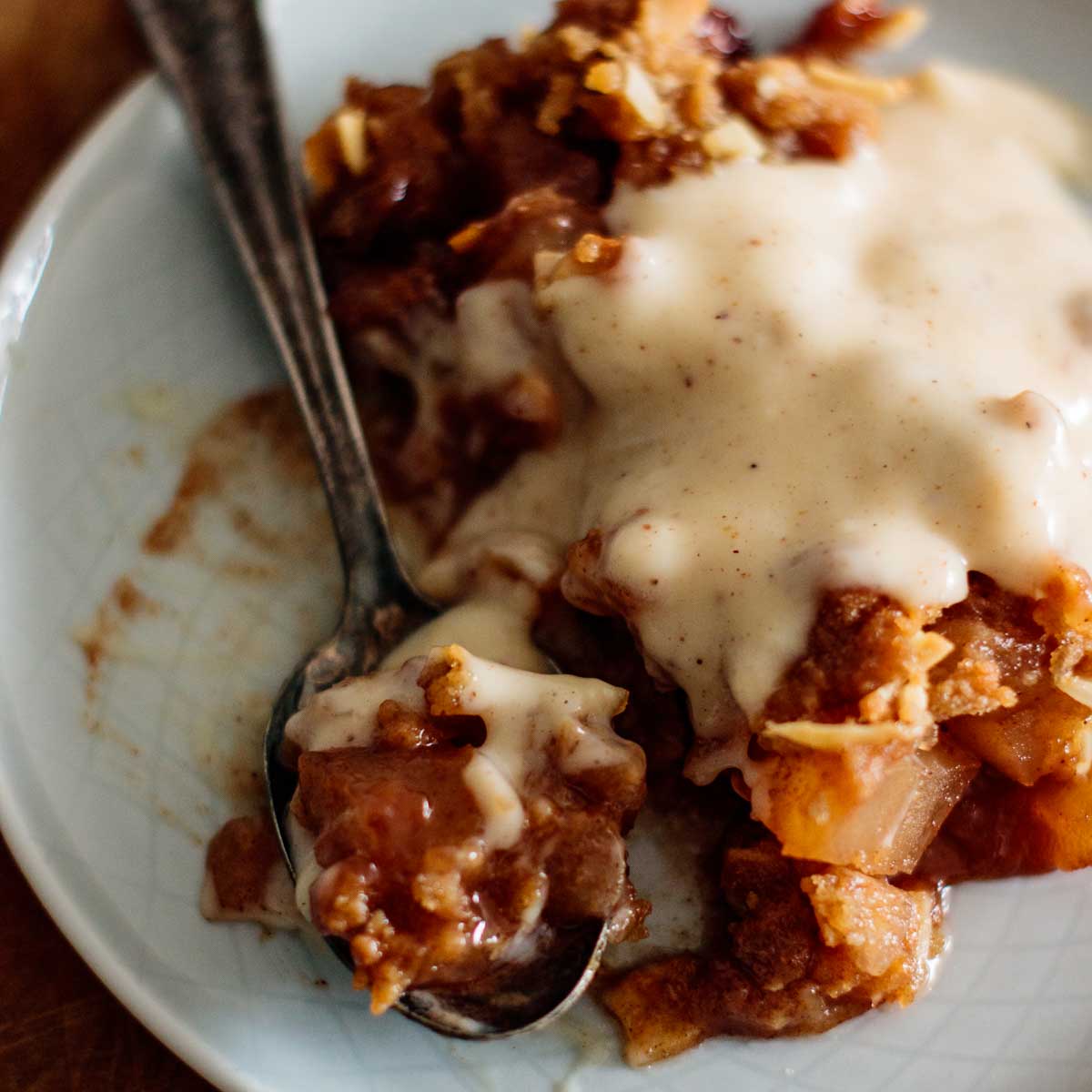 🥮Homemade muffins
Level up your muffin game by mixing granola into the batter!
Classic blueberry or experimenting with flavors, granola brings that crunchy, nutty goodness. This creative twist transforms ordinary muffins into a more interesting and textured treat, perfect for breakfast or snacking.
🍪Add to cookie dough for a twist
Give your cookies an upgrade by tossing granola into the dough. That crunch in each bite plays nice with the soft and chewy texture, making for a cookie with an added layer of complexity.
Chocolate lover? Cornflake granola in double chocolate almond cookies dough is the way to go!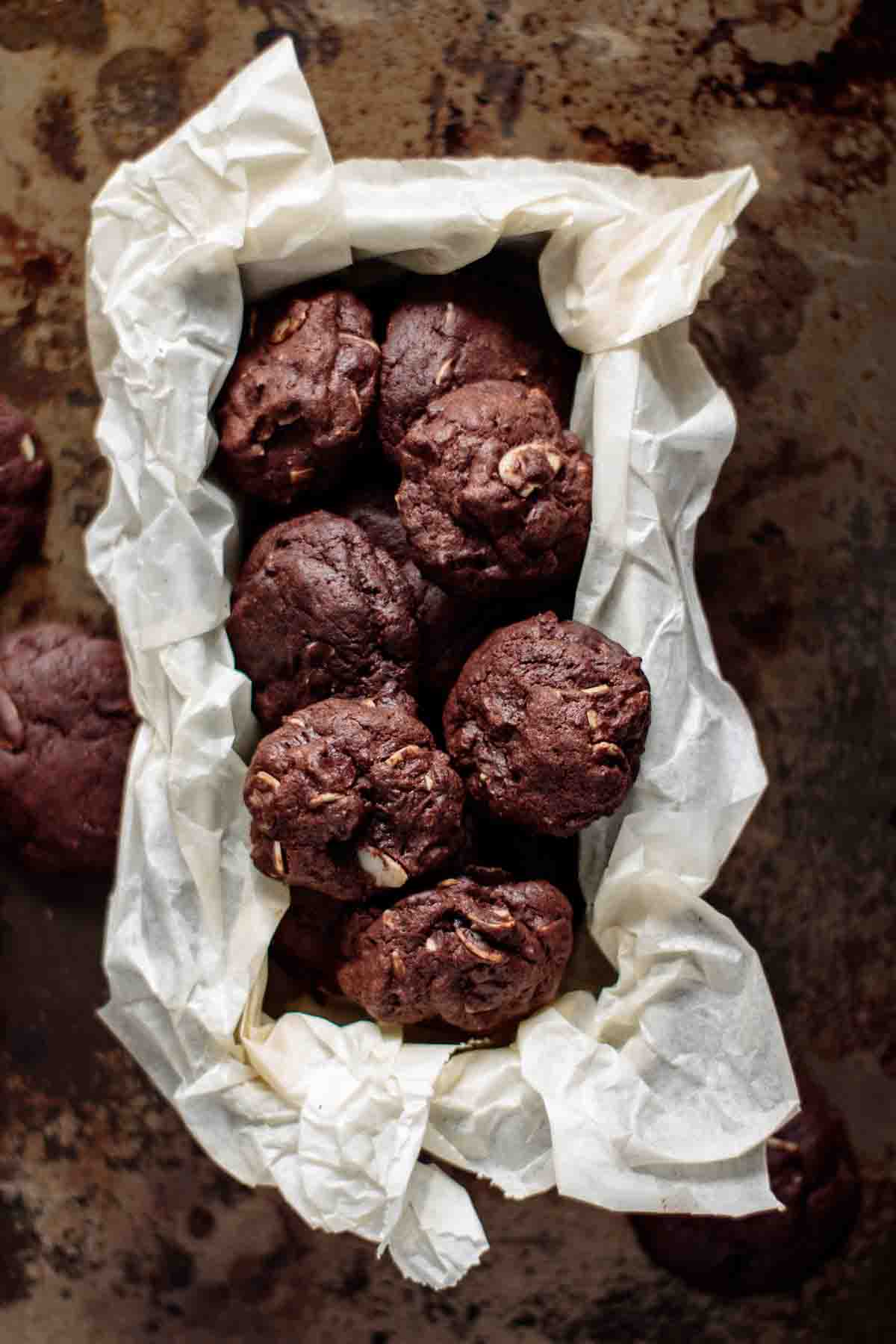 🌰Delicious granola recipes
These are my favorite homemade granola recipes:
🙋🏻‍♀️Question you might have
What is granola?
Granola is a popular breakfast and snack food consisting of rolled oats, nuts, seeds, and sweeteners such as honey or maple syrup. It is often baked until crispy and can include various additions like dried fruits or chocolate.
Can I make my own granola at home?
Absolutely! Making granola at home allows you to control the ingredients and customize it to your liking. Basic ingredients include oats, nuts, seeds, sweeteners, and flavorings.
How should I store granola?
Store granola in an airtight container in a cool, dry place. This helps maintain its crispiness and prevents it from becoming stale.
Can I freeze granola?
Yes, you can freeze granola. Place it in a sealed, freezer-safe bag or container, and store in the freezer. Thaw it at room temperature when you're ready to use it.
Have you tried granola in a different and unique way? Let me know in the comments below! ✨