Technically the first day of spring falls in late March (March 20, if you're curious), but while images of grassy fields and warm weather come to mind, the reality is that March is still an uncomfortably cold month for most. United States. Trader Joe's new and returning vegan products recognize this transition period, offering hearty favorites like Bear Bread Mix and promising a charcuterie board to enjoy on a sunny day with its new Grilled Chalkidiki Green Olives.
We never know how long these products will last, but that's part of the fun of Trader Joe's. Here's how to make the most of March with these new, exciting, and desirable vegan Trader Joe's products available now.
will be missed
No item at Trader Joe's is safe from discontinuation — from name-brand staples to outside brands that have been dominant for years, the grocer isn't afraid to cut items when they're not performing (or plan to whitelabel it on its own version). Here are a few vegan items we regret not seeing anymore.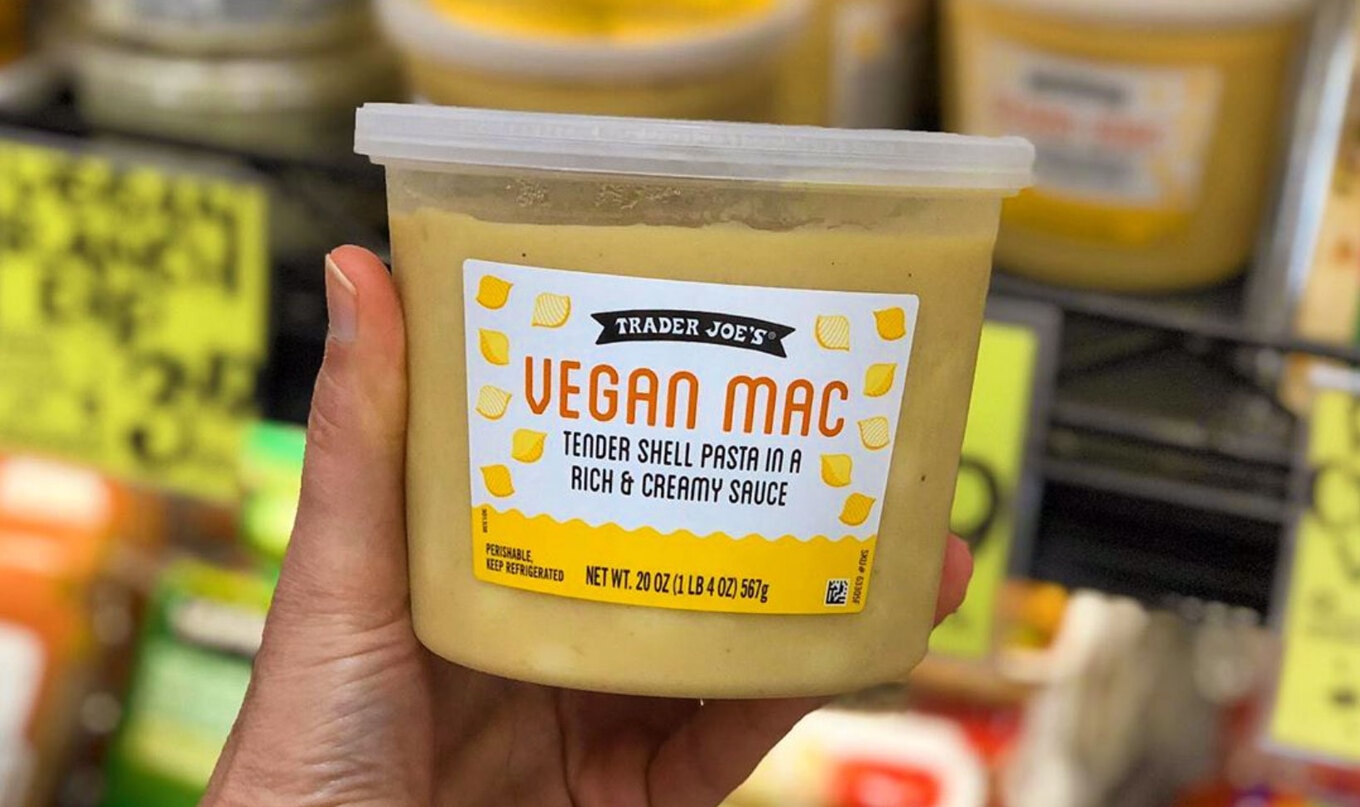 @BigBoxVegan/Instagram
1 Vegan Mac and Cheese
If we're being honest, the vegan mac needed a pinch of salt in the tub, but what it lacked in "wow" factor it made up for in convenient creativity. We dreamed up nine delicious ways to enjoy this childhood classic, from nostalgic "peas and plants" (mixed with broccoli and peas) to sophisticated truffle oil drizzled on top. Looks like it's back to the boxed variety or making this cheesy pasta from scratch.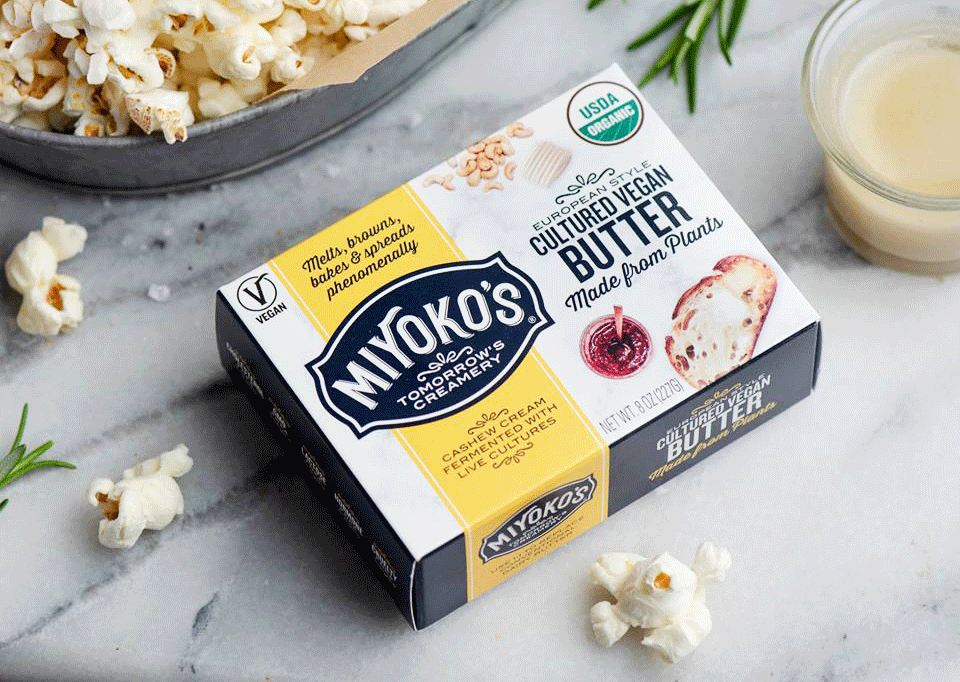 Miyoko's Creamery
2 Miyoko's Cultured Vegan Butter
We may understand that this product was pulled from the shelves due to the current controversy surrounding Miyoko as a brand, but this item was pulled long before Miyoko removed Shiner as CEO. Replace it with Trader Joe's Vegan Buttery Spread. It certainly serves its purpose as a decent dairy butter substitute, although it does contain more processed oils than the Myoko variety.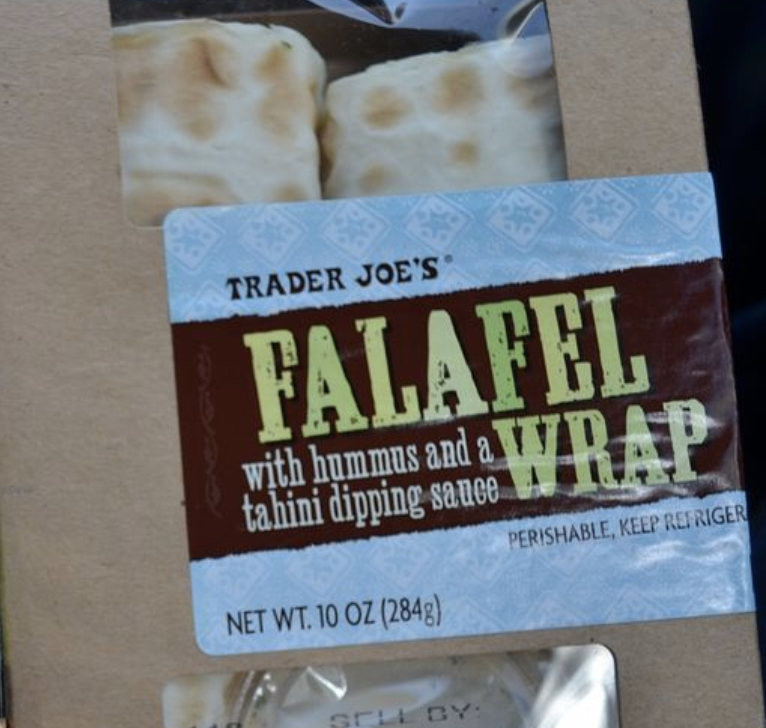 @alexandra_vegan/HappyCow
3 Vegan Falafel Wraps
Was this package wrapping really awesome? Not really, but it was a reliable staple many people stocked their fridge with for a quick and tasty lunch. For now, we have to make vegan falafel semi-scratch with TJ's falafel mix.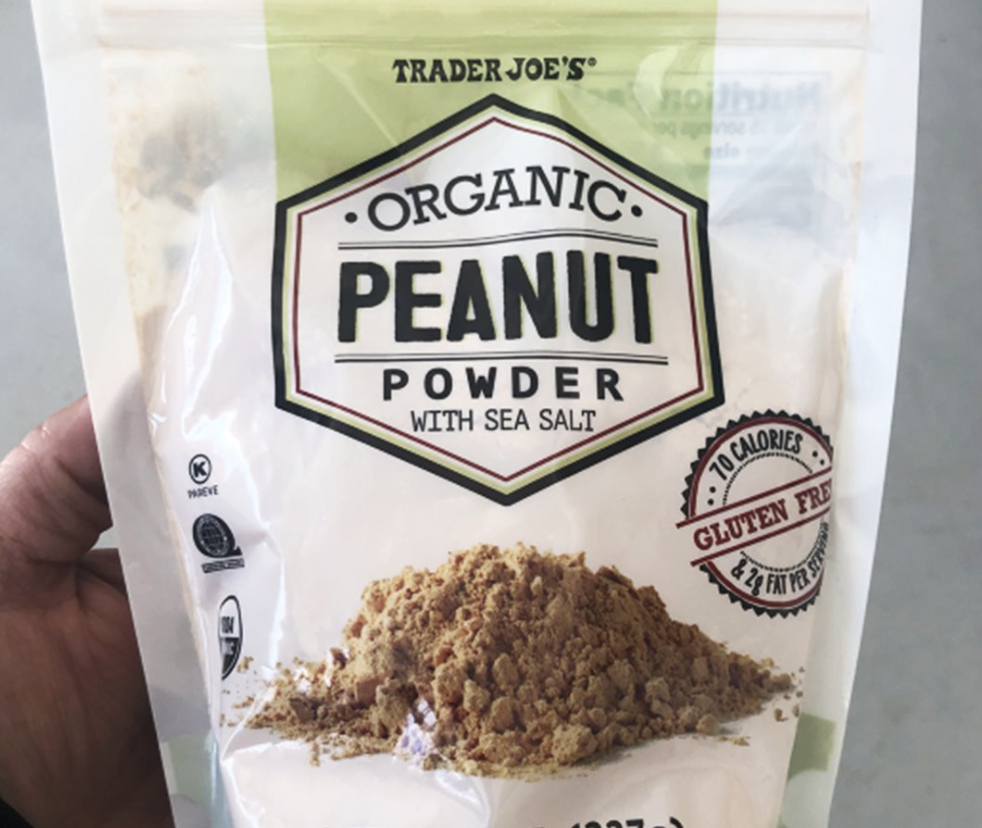 hungry girl
4 Powdered peanut butter
It was a niche item, and we can understand why it had to be cut, but from our experience, people who buy powdered peanut butter really fall into this de-fatting peanut powder. We'll admit, we have to go through a jar, fast. Obviously, we still suffer a bit from the short-lived shelf life of this product.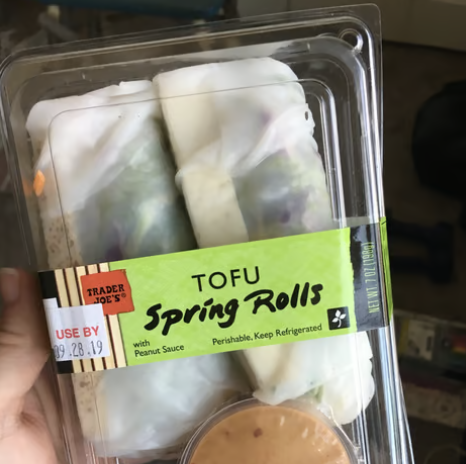 billion
5 Tofu Spring Rolls
As with falafel wraps, it was imperative that these pre-made rolls be purchased as far before the expiration date as possible; The difference between a fresh and a half-expired pack was night and day. While we weren't in love with them, they served their purpose to satisfy hunger when paired with TJ's vegetable gyoza or a light lunch that required no preparation.
6 new vegan products this month at Trader Joe's
It's always a bit sad to see a familiar product disappear, but the silver lining is that a new product is likely on the way. Here are six vegan products to look forward to at Trader Joe's this month.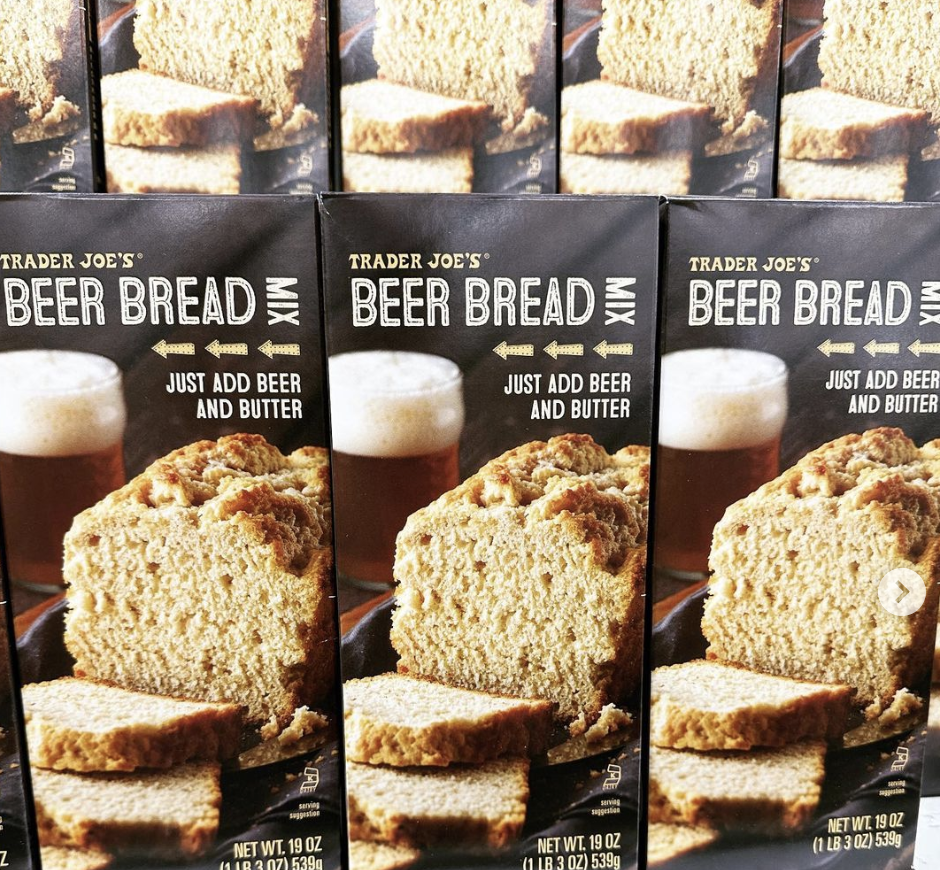 @bigboxvegan/Instagram
1 beer bread
With a tagline like "Just add butter and beer," we think this mix is ​​going to be good. Just swap out the dairy butter for TJ's Vegan Buttery Spread and you can whip up this delicious batter in minutes. This quickbread is a returning favorite among TJ's regulars and it's coming back just in time for St. Patrick's Day. Enjoy mounds of vegan corned beef or slathered with that vegan buttery spread.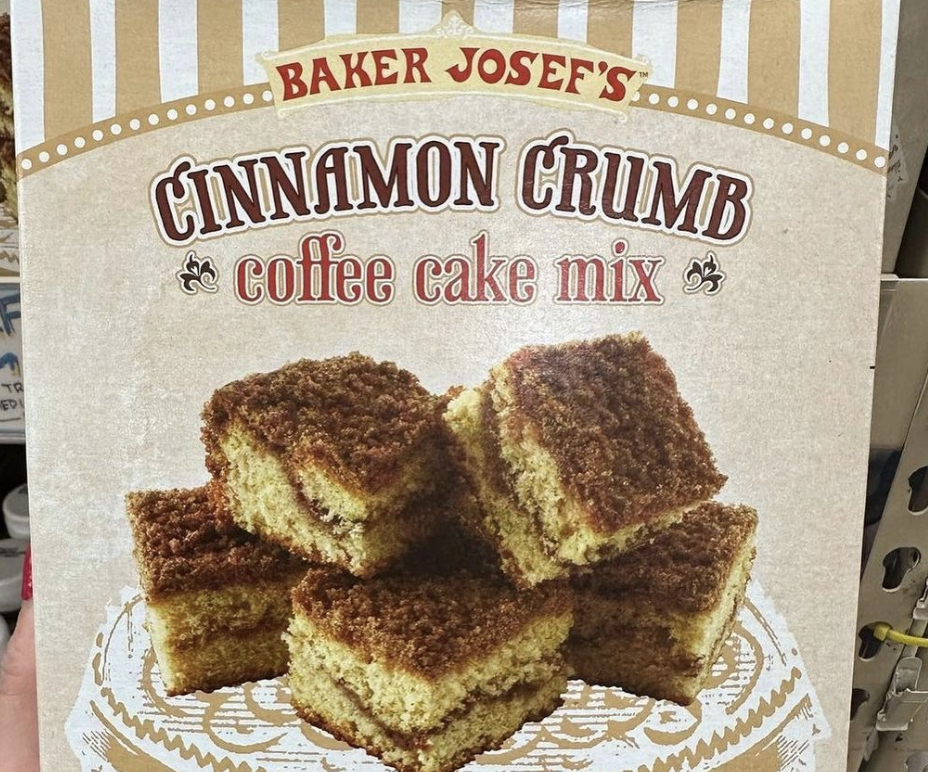 @traderjoesobsessed/Instagram
2 Cinnamon Crumb Coffee Cake Mix
Another baking mix is ​​back on Trader Joe's shelves, this one of the sweeter-than-beer bread variety. You'll need to swap out the butter and eggs for vegan options, but you can find them easily with Trader Joe's Vegan Buttery Spread and Simply Eggless (or try hemp eggs, and yes, TJ sells ground flax). Pair with a hot cup of coffee for an afternoon snack or a scoop of Trader Joe's Vanilla Non-Dairy Frozen Dessert (Vegan Vanilla Ice Cream) for an after-dinner dessert.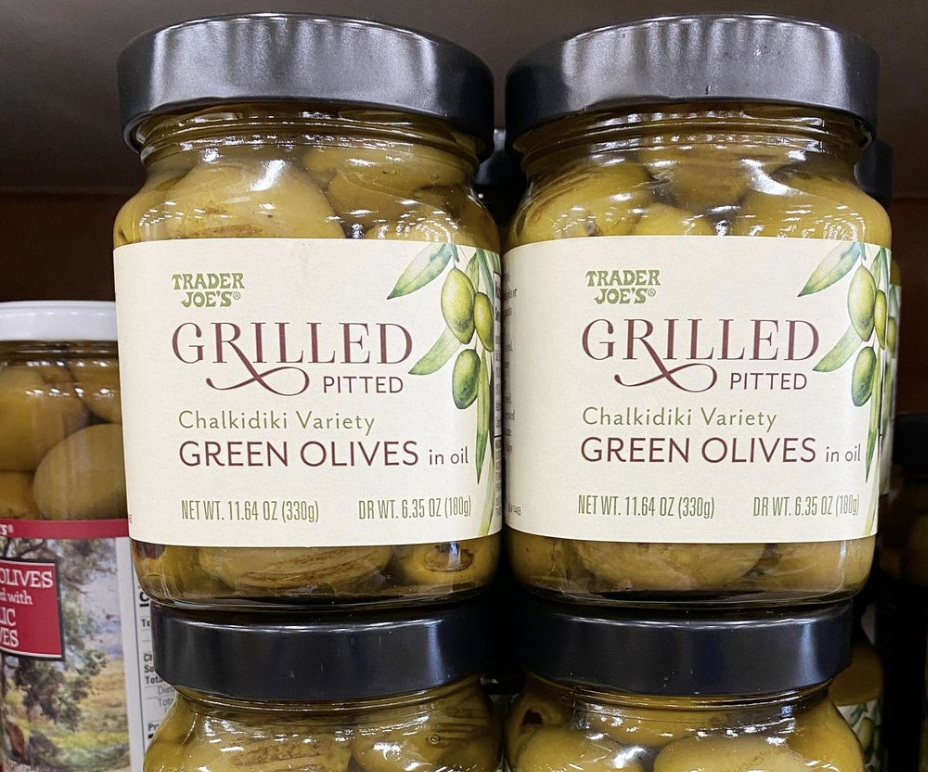 @traderjoeslist/Instagram
3 Roasted green olives
Up your olive game with these bright, smoky grilled green olives. We're not sure how long these will stay on the shelf, but they last for months. Give them a try, and if you enjoy them, stock up for a fancy, unexpected addition to future vegetarian charcuterie boards. We imagine they'd be great with a martini too!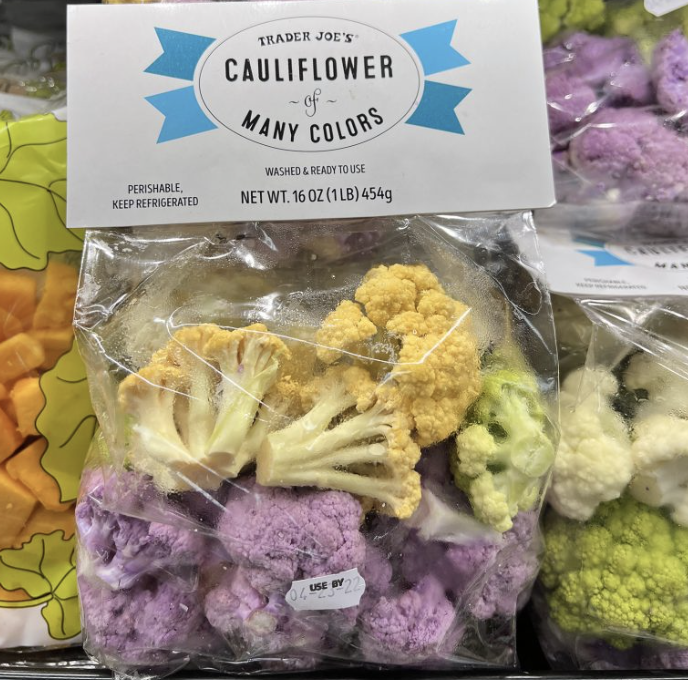 Curly cute mom
4 Cauliflower of many colors
Cauliflower can do it all—and come in a variety of colors. This bagged, steam-ready medley of white, yellow, purple and green cauliflower is meant to be enjoyed as is (please don't mash it together to make a vegan cauliflower pizza crust, the color will definitely be off-set). Steam in the bag or turn the florets out onto a baking sheet and roast until delightfully crisp and deliciously charred.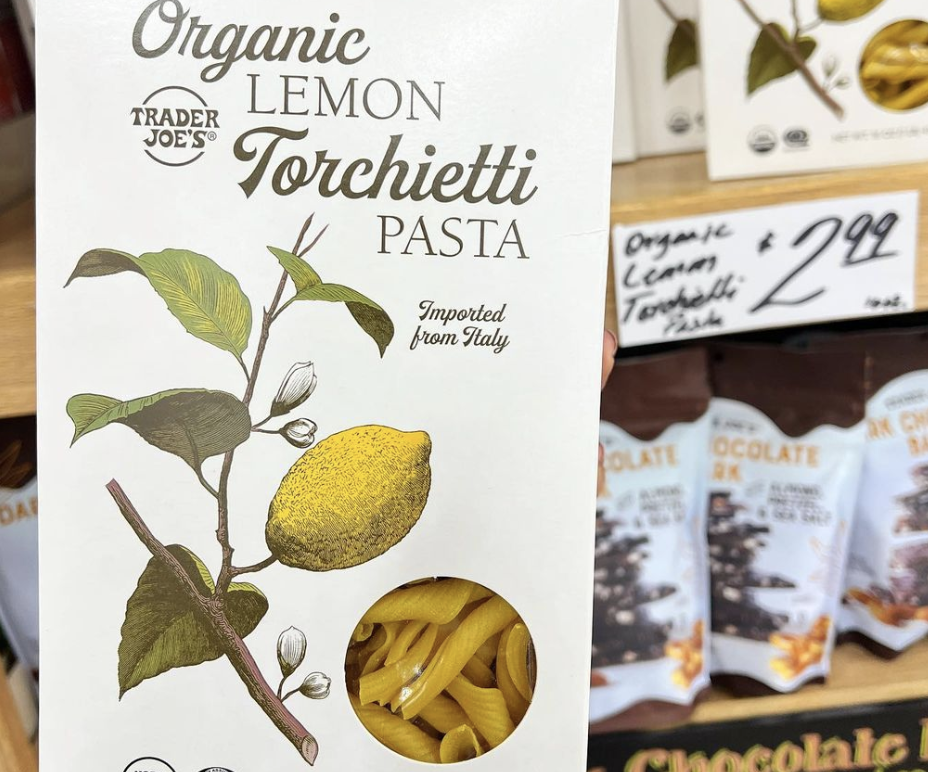 @traderjoesobsessed/Instagram
5 Organic Lemon Torchietti Pasta
Even as adults, we love a fun pasta shape. These short noodles are hollow inside – similar to pens if you twist the noodle slightly. Infused with lemon oil, the flavor is subtle and best enhanced with a light lemon vegan cream sauce.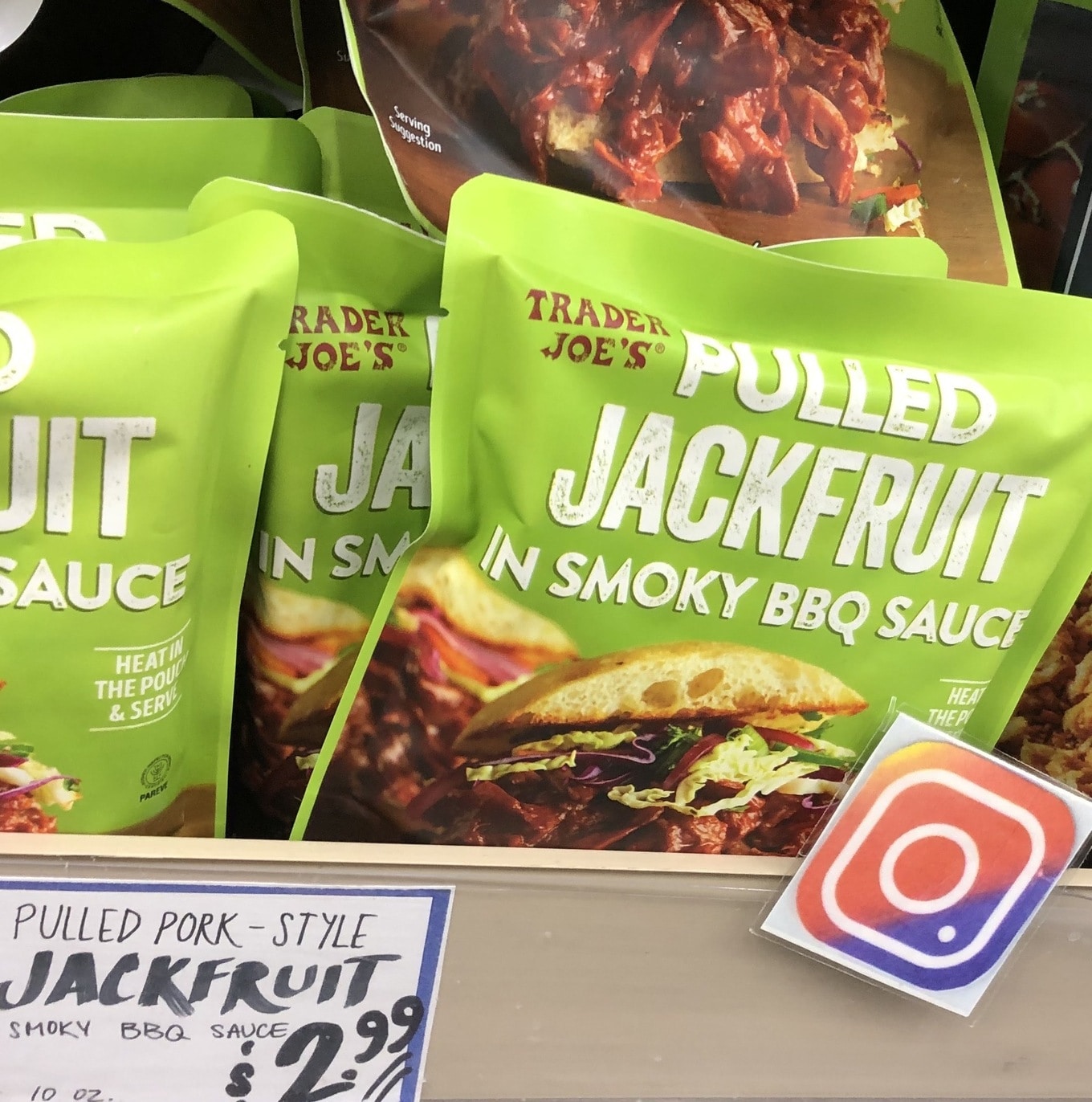 Ask Flash
6 Pulled Jackfruit in Smoky BBQ Sauce
You can find green jackfruit in brine at TJ's, but this new product does the prep and seasoning for you. Simply heat and eat to enjoy this pulled pork-esque product paired with vegan coleslaw on top of vegan mac and cheese, on a comfort food platter, or between two fluffy sesame seed buns.
For the latest vegetarian news, read: